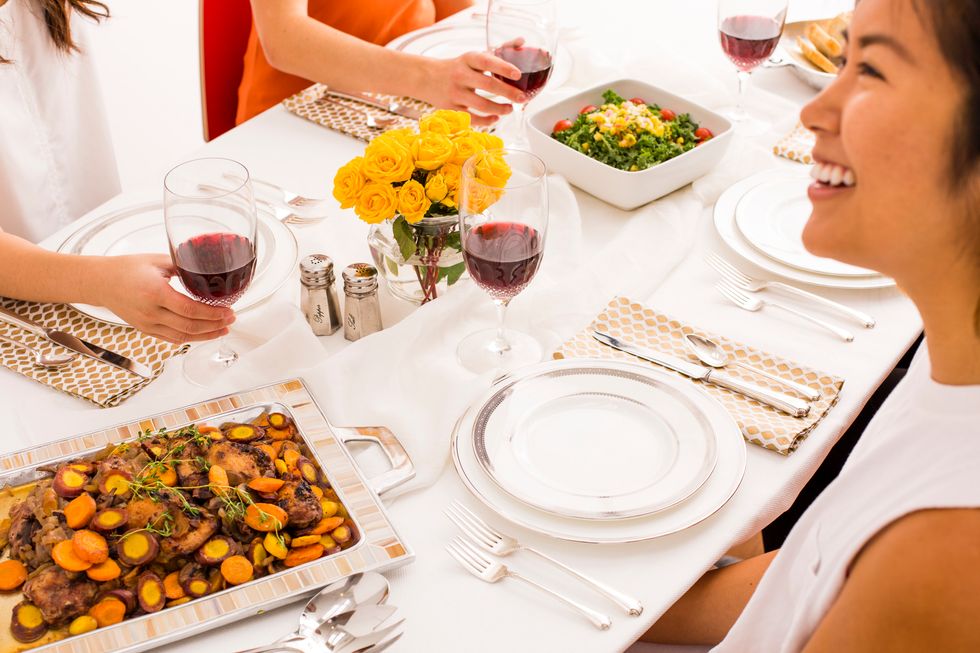 Today we've teamed up with PERDUE® Chicken to bring you a Downton-style dinner party. We've got a recipe for Coq au Vin and party-hosting tips the Earl of Grantham would applaud.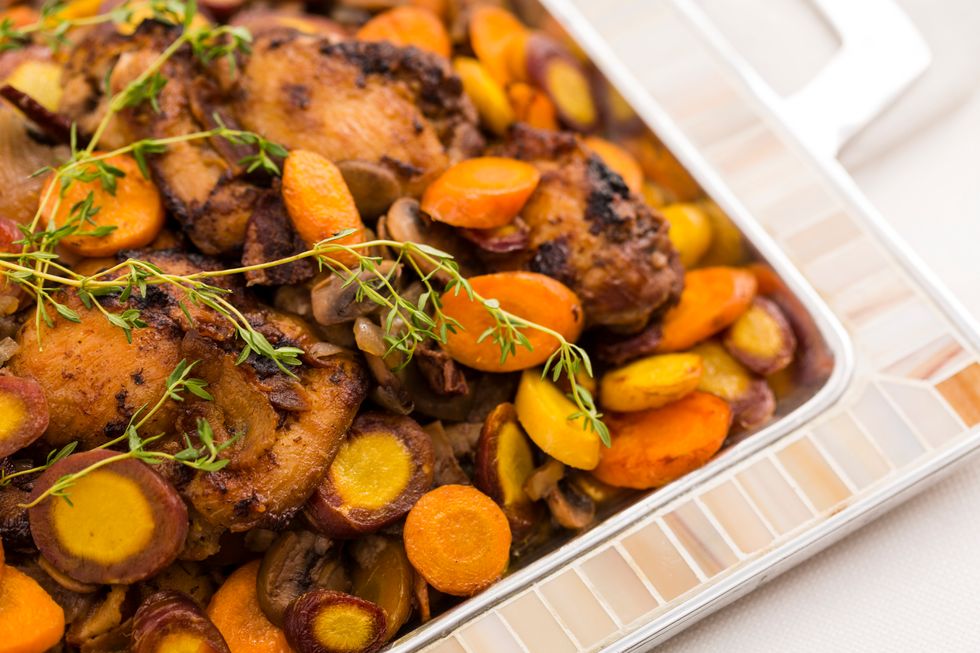 Coq Au Vin is a chicken dish braised with red wine, mushrooms, bacon + onion. The best part? You can add the ingredients to your slow cooker, head to work + dinner will be ready when you get home!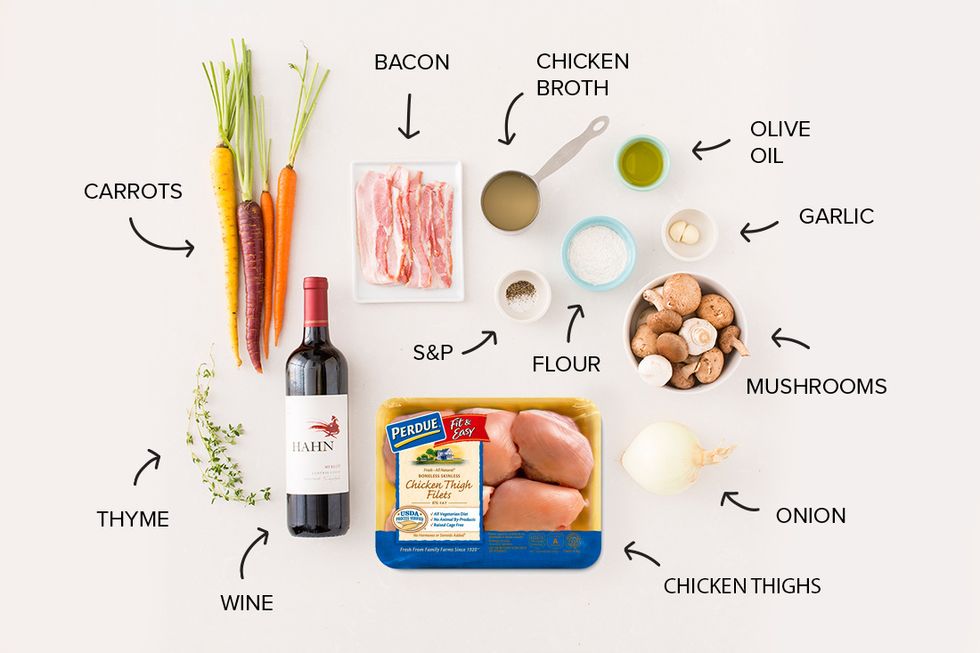 Gather your ingredients.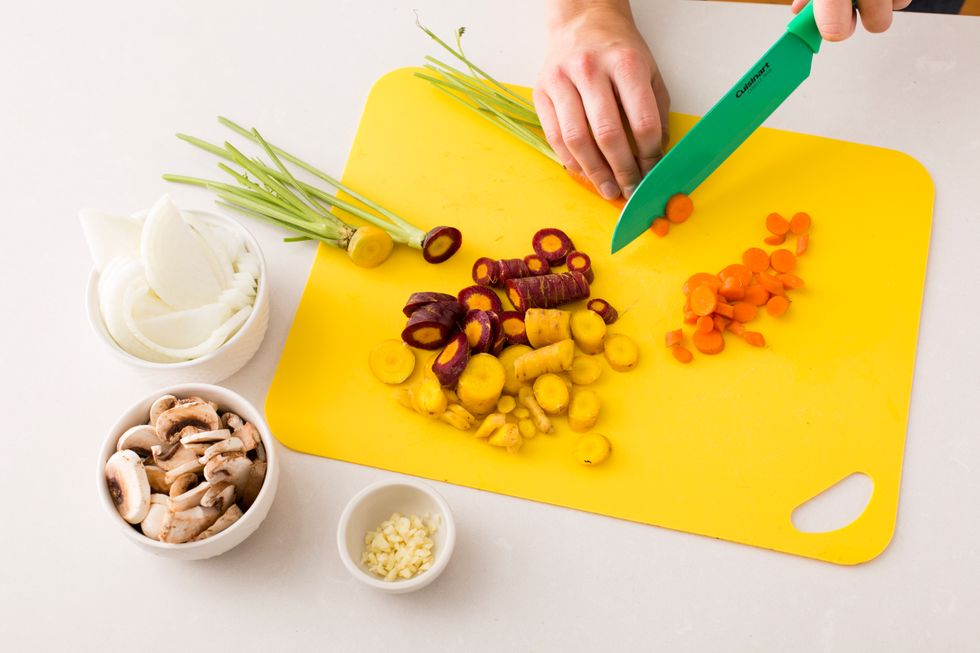 Prepare all of your veggies by chopping them up!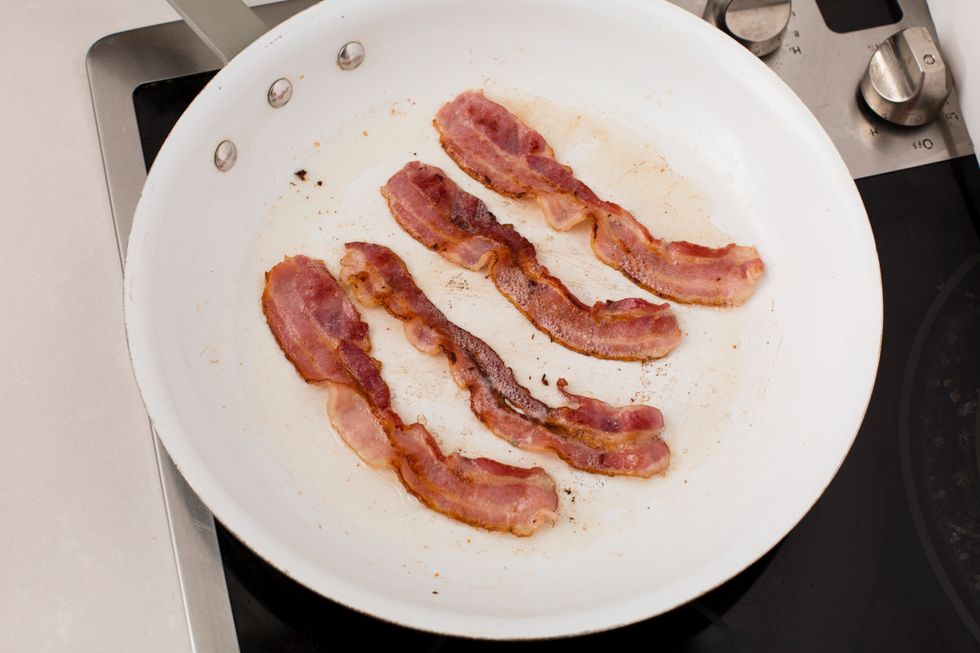 Cook the bacon until it starts to crisp, then set aside on a paper towel.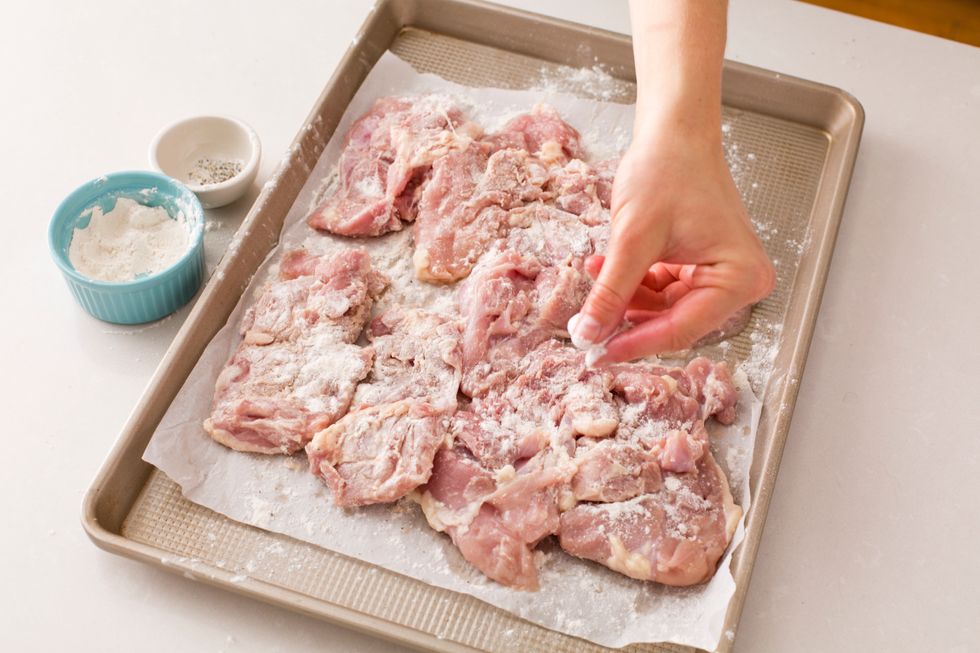 Prepare your chicken. We're using PERDUE® FIT & EASY® Boneless, Skinless Chicken Thighs, a product which is fed an all vegetarian diet with no animal by-product (thanks Perdue!).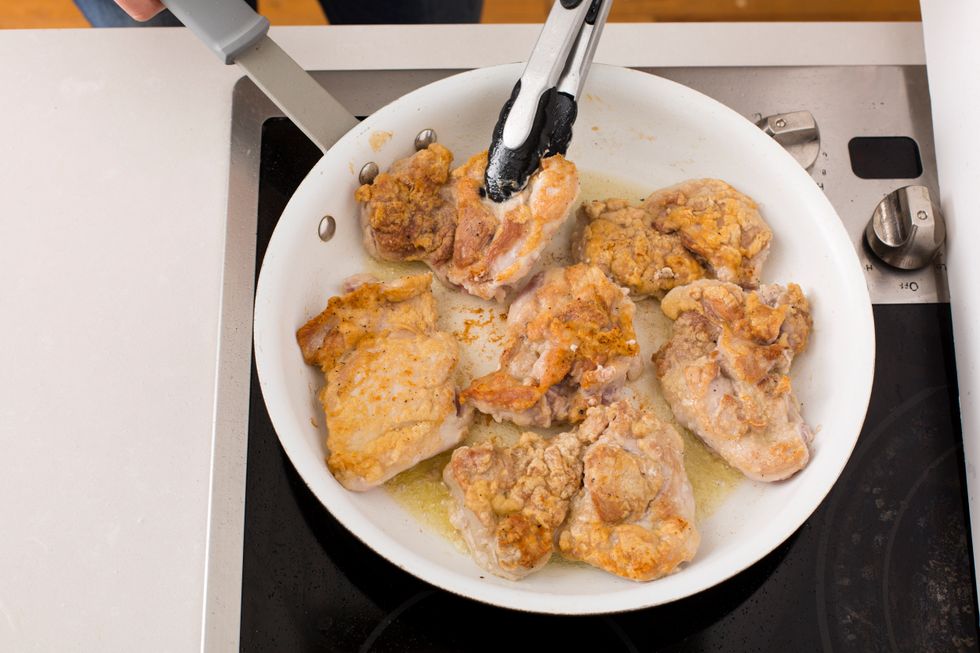 Cook for three minutes on each side in the same pan you used for the bacon. We recommend cleaning out most of the bacon grease, but there's nothing wrong with leaving a little bit in there ;)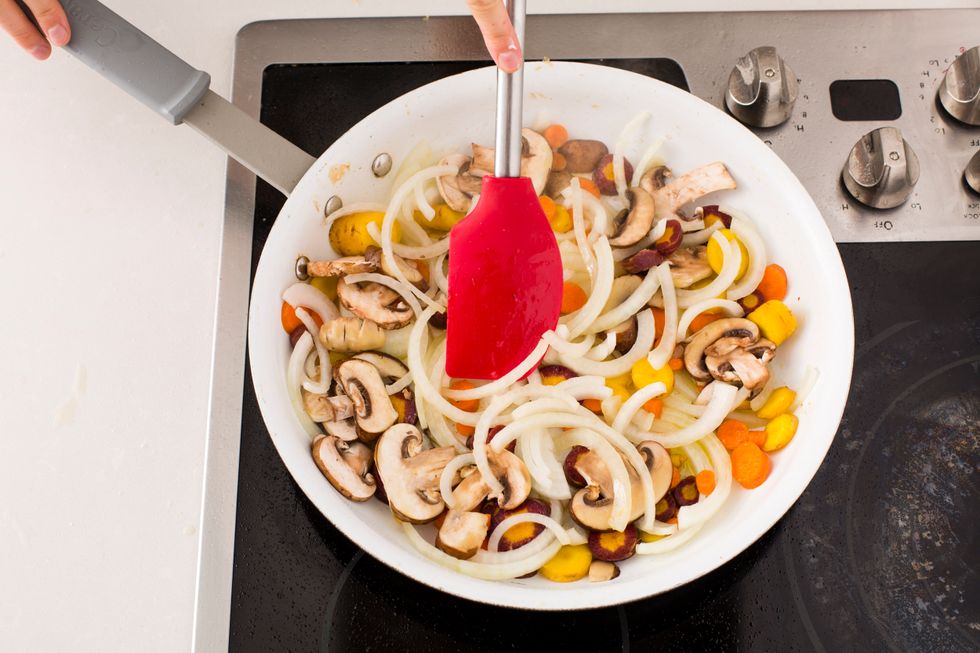 Set the chicken aside, then cook the veg.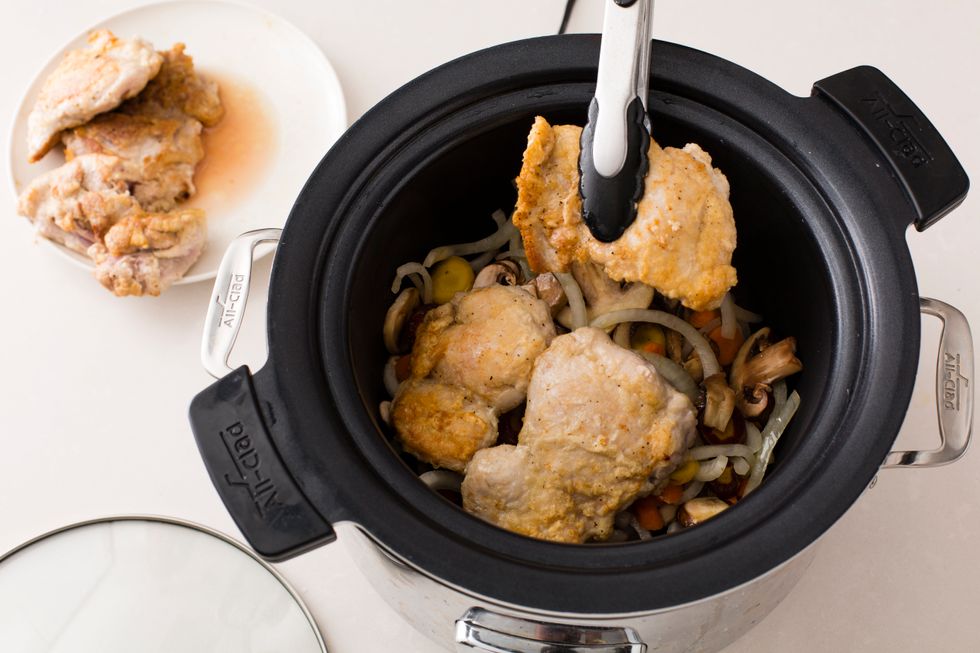 Add the veggies and chicken to your slow cooker.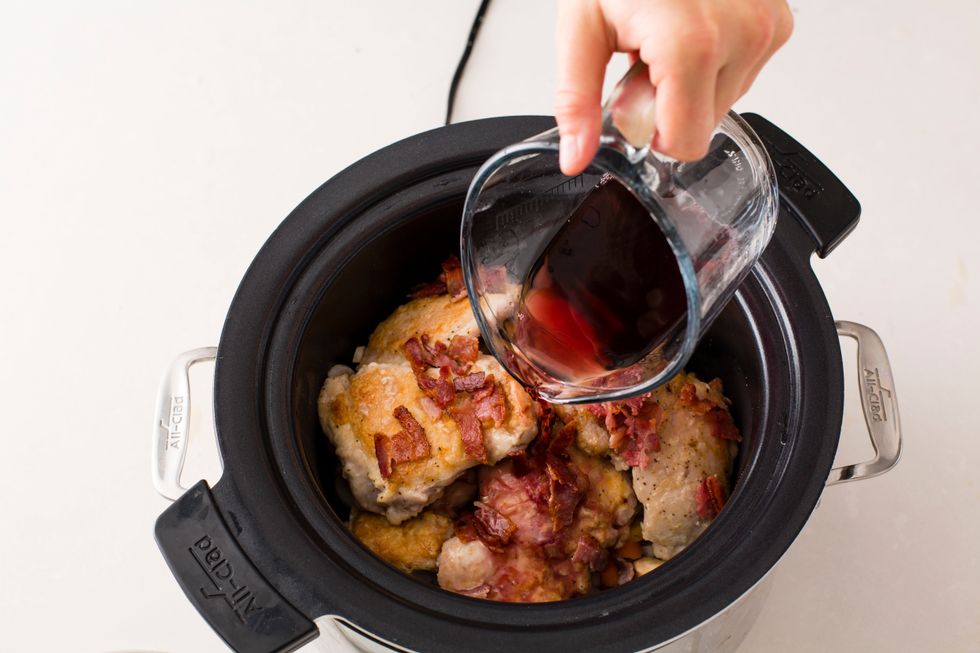 Roughly chop the bacon, then sprinkle it over the chicken. Douse the chicken and bacon with wine.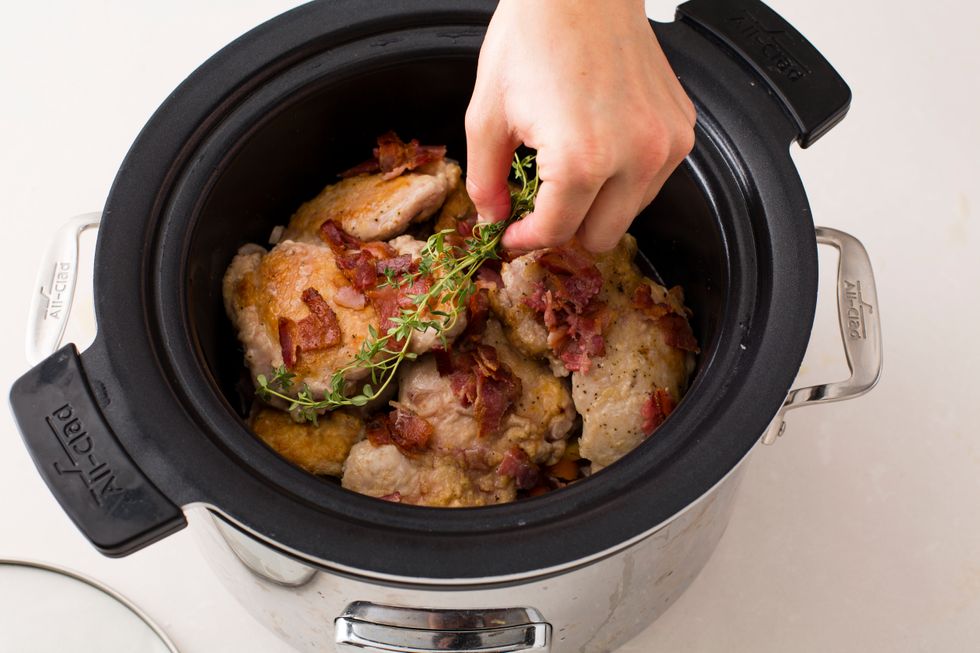 Add your thyme sprigs. Cover and cook on low for 6-7 hours. That's *just* enough time for you to get your hair and makeup done.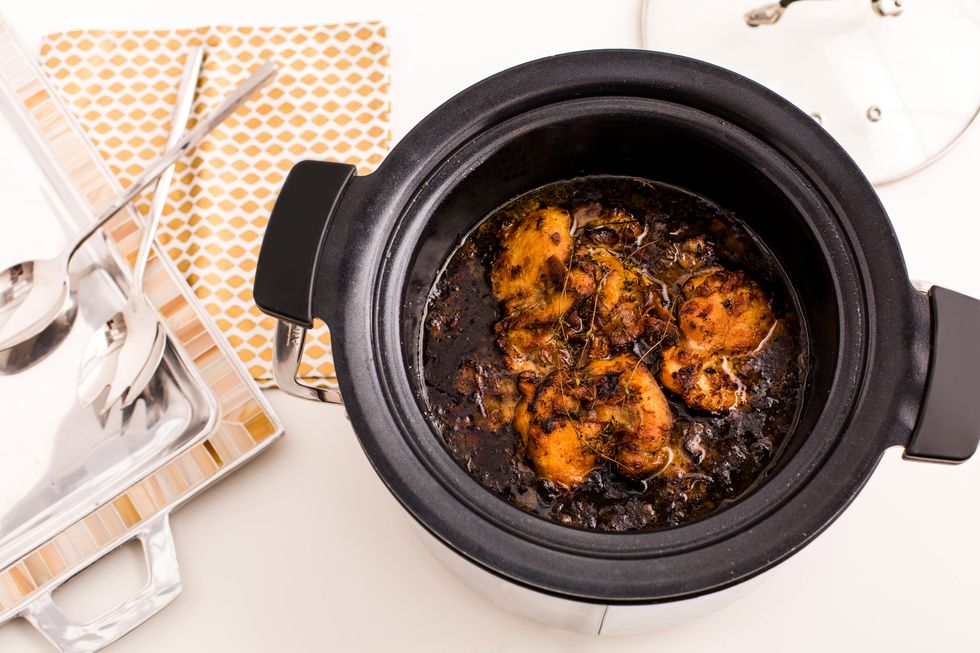 All done! How good does this chicken look?! We've officially turned our dinner to-do into a ta-da!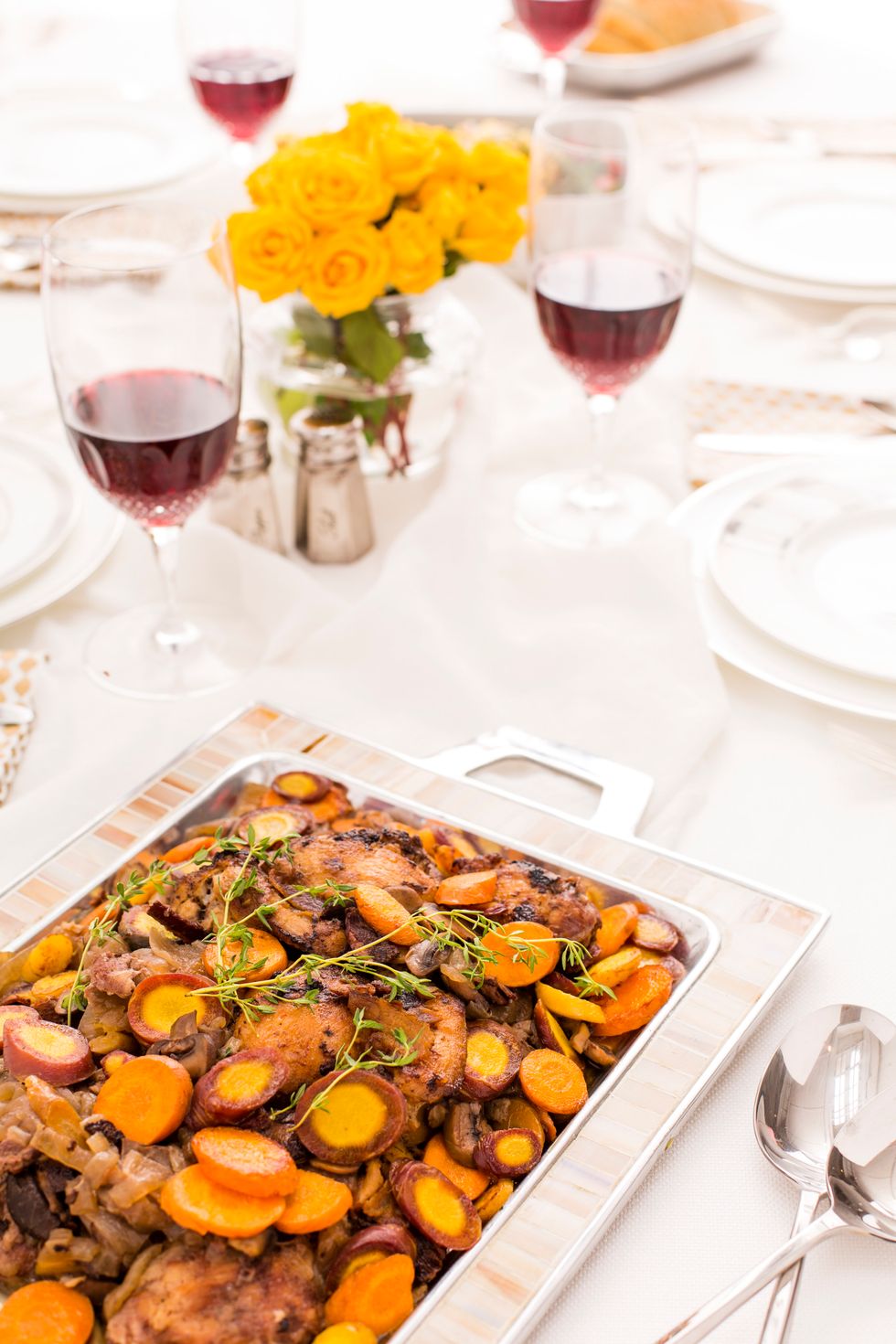 Be sure to serve the chicken by artistically placing on a tray. "It's all about the details!" — said Mr. Carson (in our minds).
Serve up and enjoy whilst discussing Lady Mary's dramatic love life.
8.0 boneless, skinless chicken thighs
3.0Tbsp all-purpose flour
4.0 slices of bacon
3.0Tbsp extra-virgin olive oil or unsalted butter
12.0oz mushrooms
3.0 rainbow carrots, chopped
2.0 cloves garlic, chopped
1.0 medium yellow onion, chopped
2/3c low-sodium chicken broth
1/2c red wine
2.0 large sprigs of fresh thyme
salt + pepper to taste
B+C
We are the team behind B+C Guides. Feel free to message us if you have any questions or see something that could be improved!