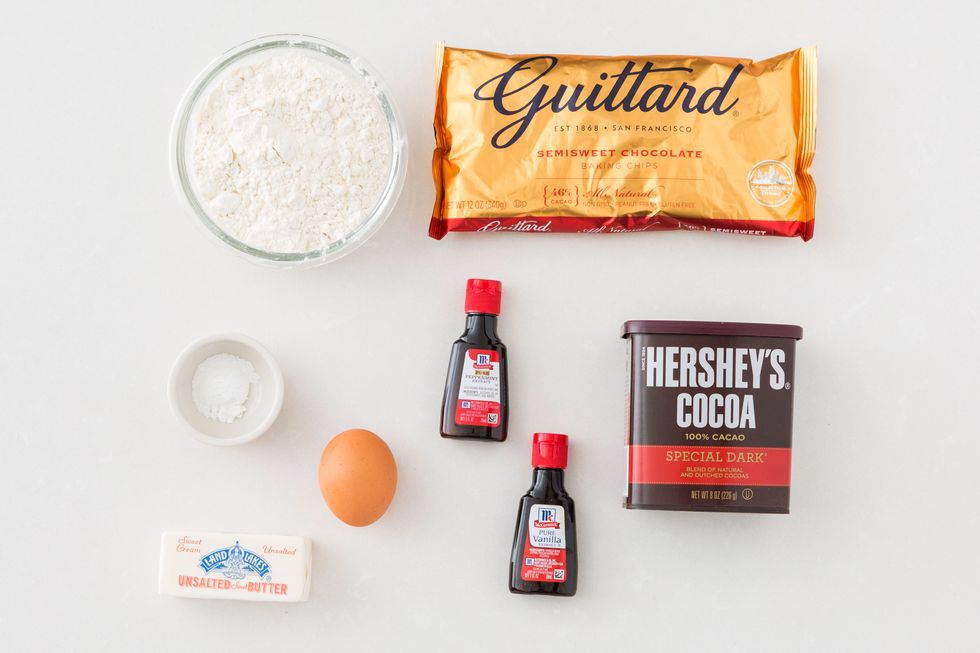 Gather your ingredients.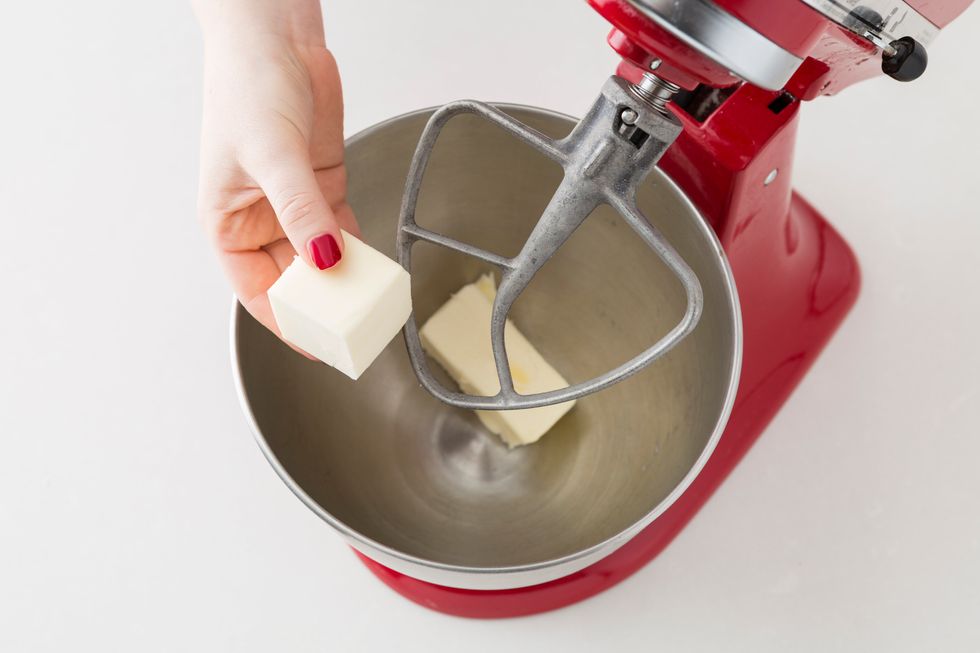 Beat 3/4 cups of butter for one minute, until completely smooth and creamy.
Add 1 cup of granulated sugar. Continue to beat on a medium high speed until fluffy.
Beat in one large egg, vanilla extract, and pepper extract on high speed.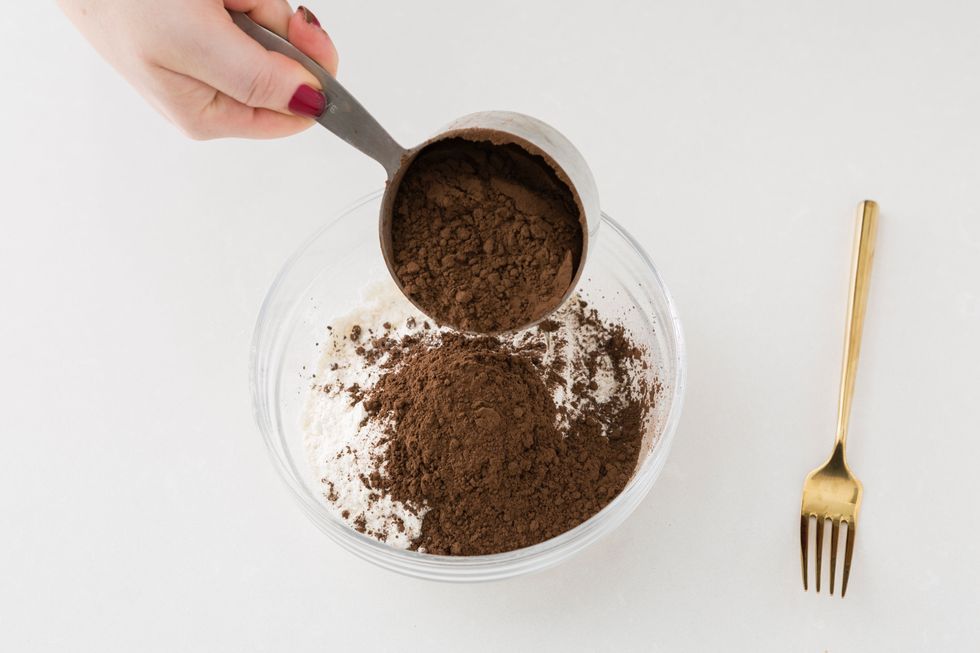 Whisk together the flour, cocoa powder, baking powder and salt until combined.
On low speed, slowly mix into the wet ingredients until combined.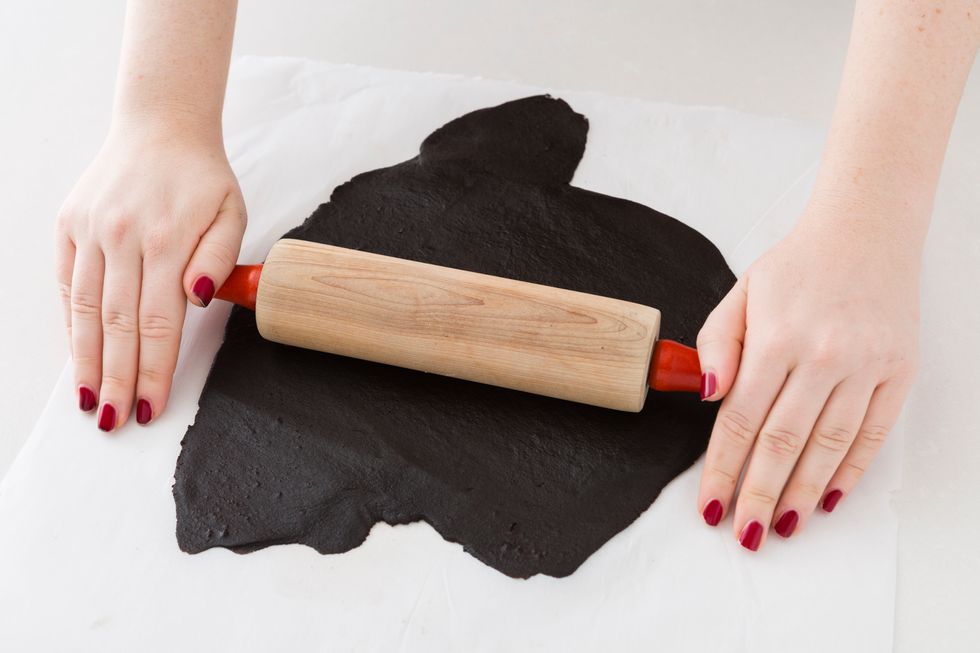 Roll out the dough on parchment to about a 1/4 thickness.
Refrigerate for at least an hour. This step is *NOT* optional! When ready, preheat the oven to 350 degrees.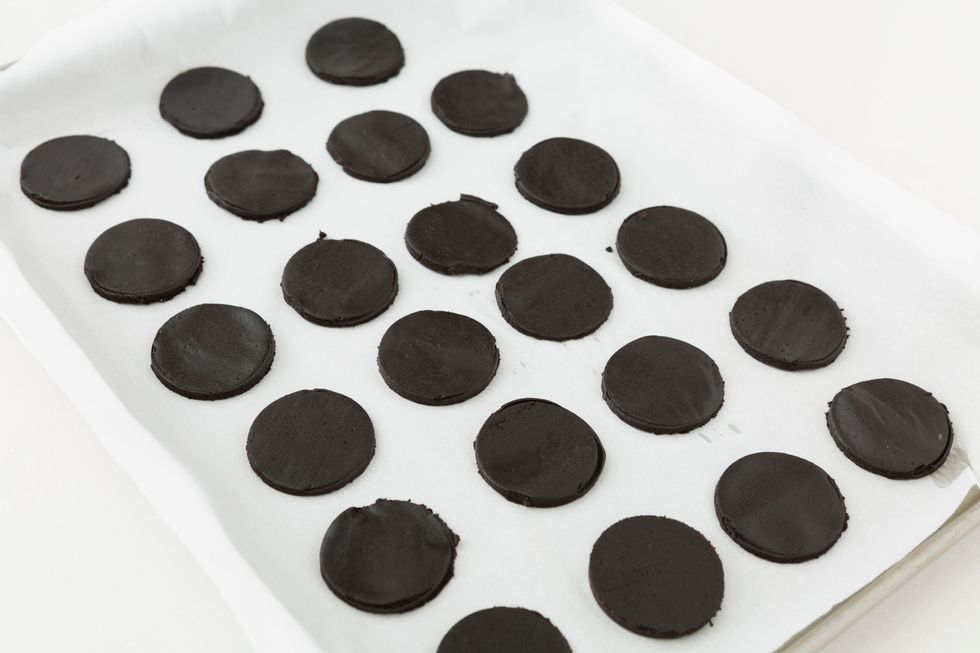 Using a 2-inch round cookie cutter, cut into circles and transfer to a prepared baking sheet.
Bake for 8 minutes (until cookies appear soft). Remember to rotate halfway through the bake time.
While you're waiting, make the cookie topping! Mix together chocolate and oil using a double boiler. Once melted, add the peppermint extract.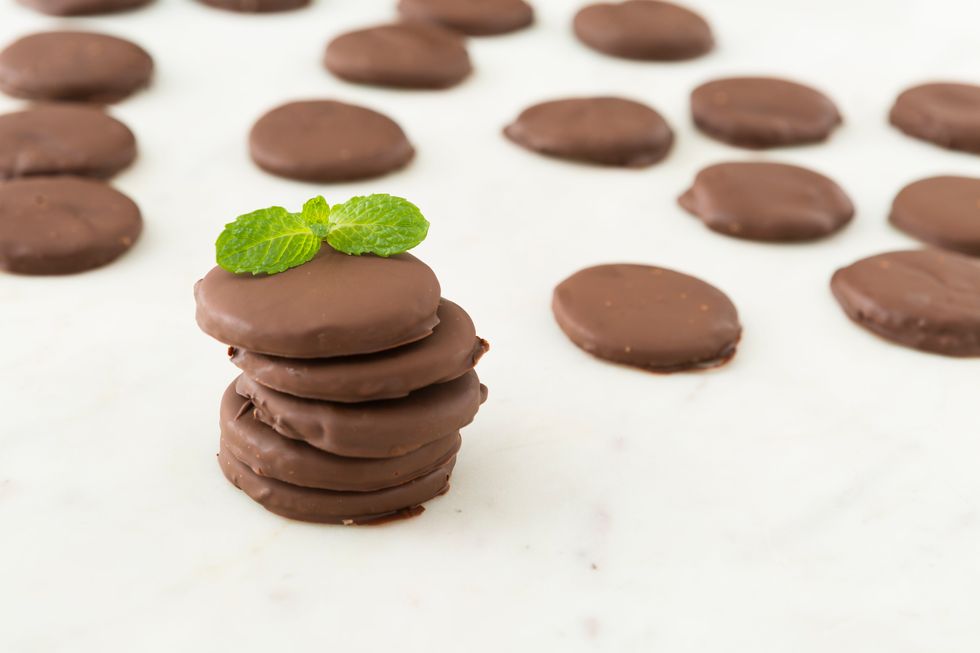 Dip each cooled cookie completely into the chocolate and use a fork to lift out. Return to baking sheet and chill in refrigerator to help the chocolate set.
This recipe was inspired by http://bit.ly/2iBjLgo
3/4c unsalted butter, softened to room temperature
1.0c granulated sugar
1.0 large egg
1.0tsp vanilla extract
1/4tsp peppermint extract
1/2c all-purpose flour
3/4c unsweetened cocoa powder
1.0tsp baking powder
1/8tsp salt
B+C
We are the team behind B+C Guides. Feel free to message us if you have any questions or see something that could be improved!