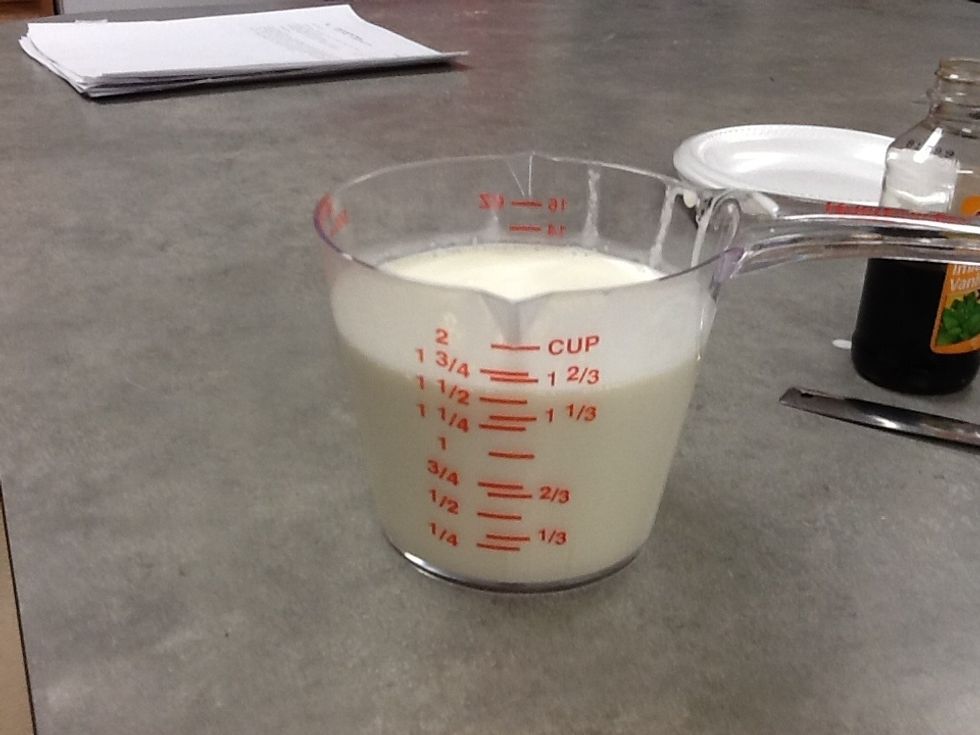 You need 1 and 1/2 cups of heavy whipping cream.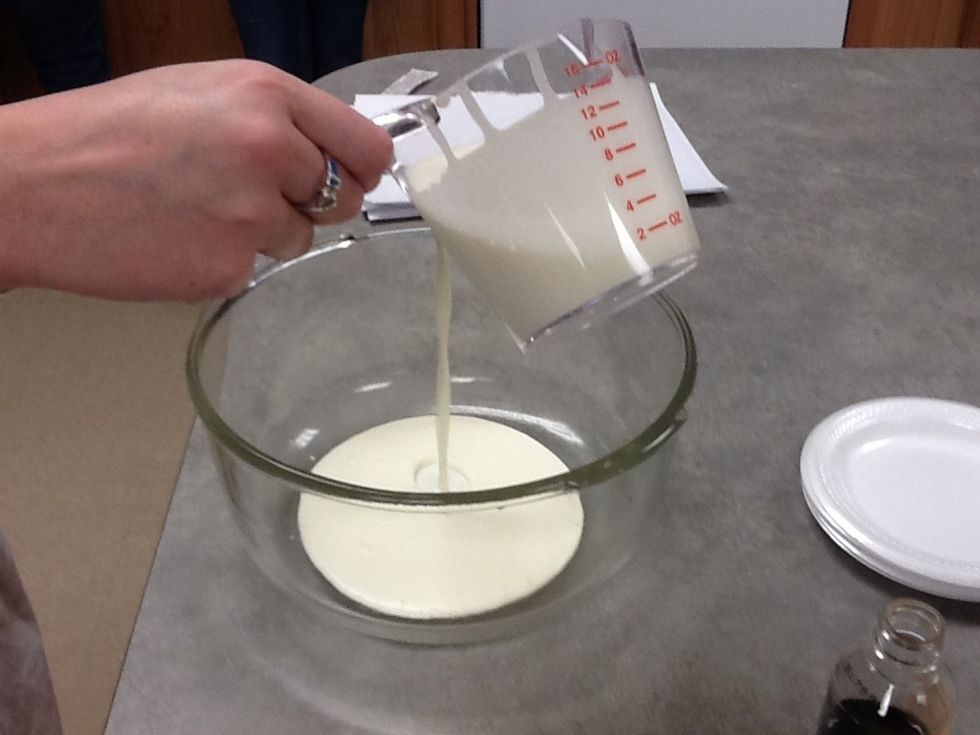 Pour heavy whipping cream into mixing bowl.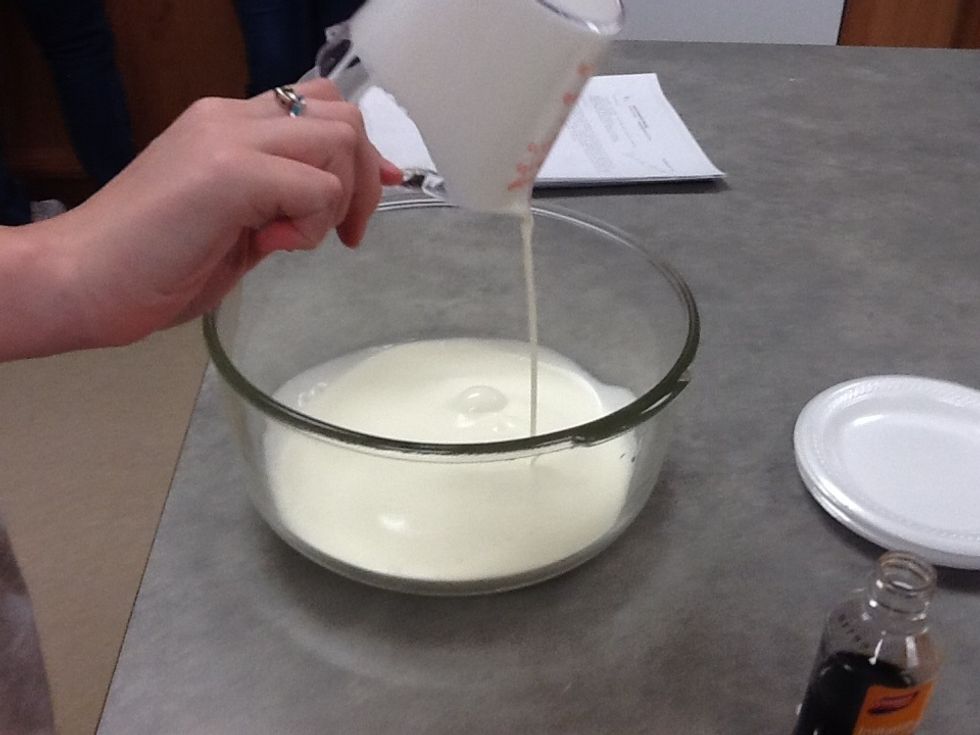 Make sure you get all of the remaining cream (you may use a rubber scrapper)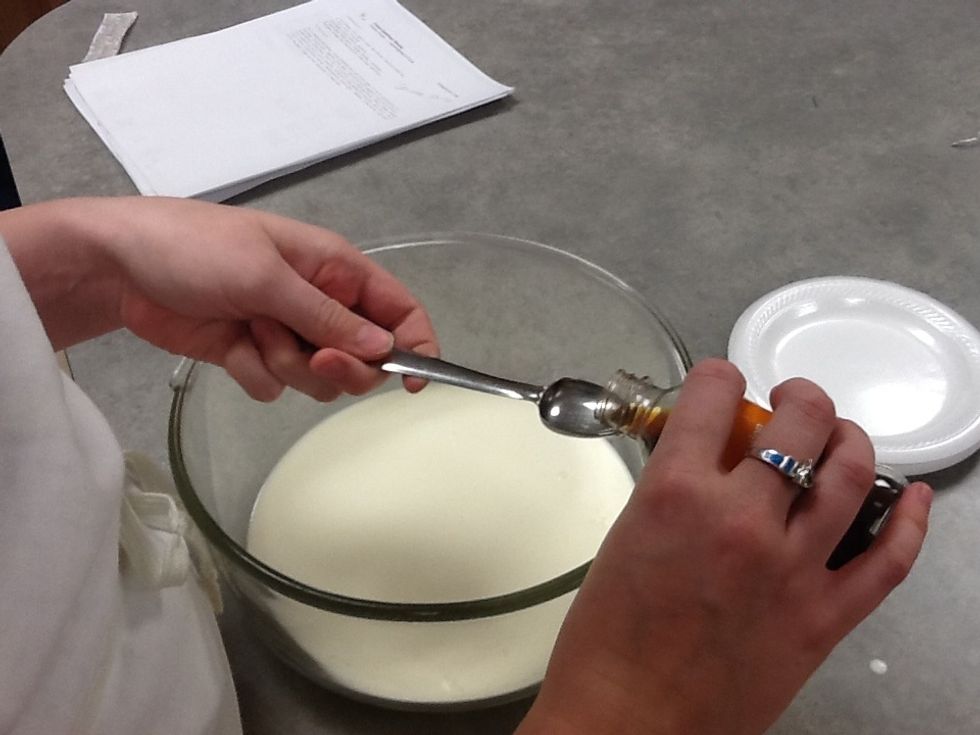 Add 1 teaspoon of vanilla extract.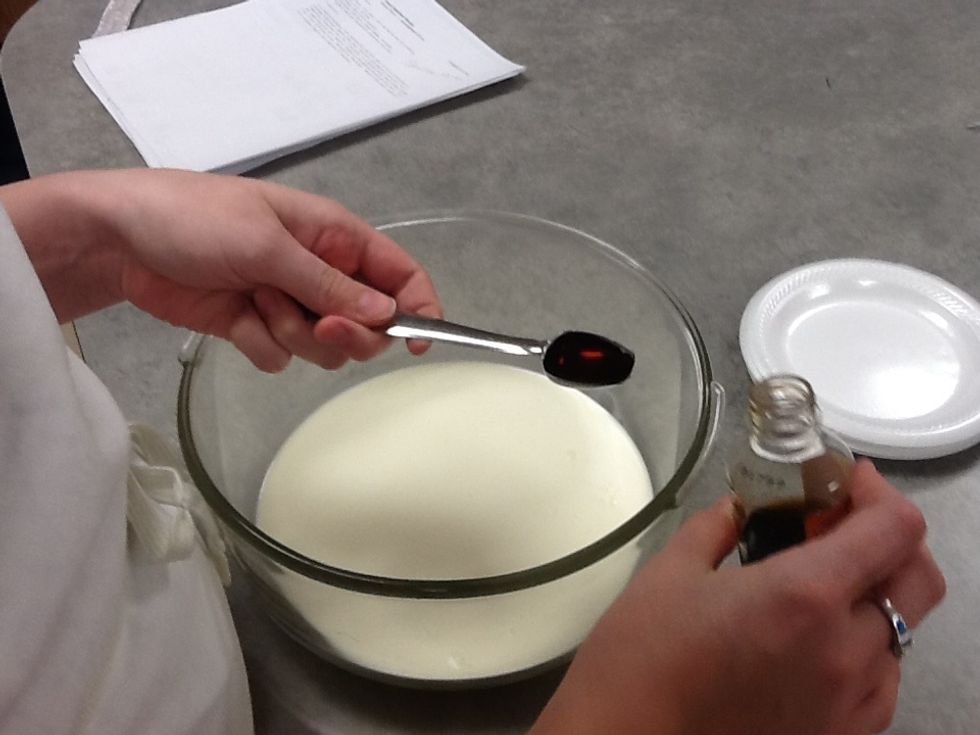 Make sure you are very careful and pour over the bowl.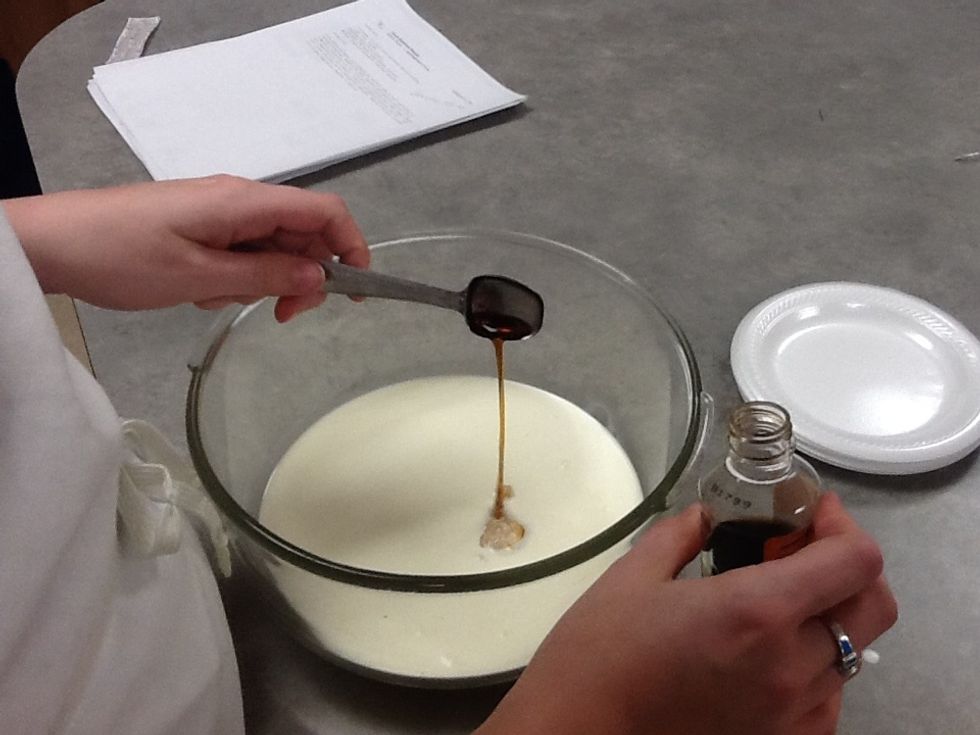 Pour vanilla into bowl with whipping cream.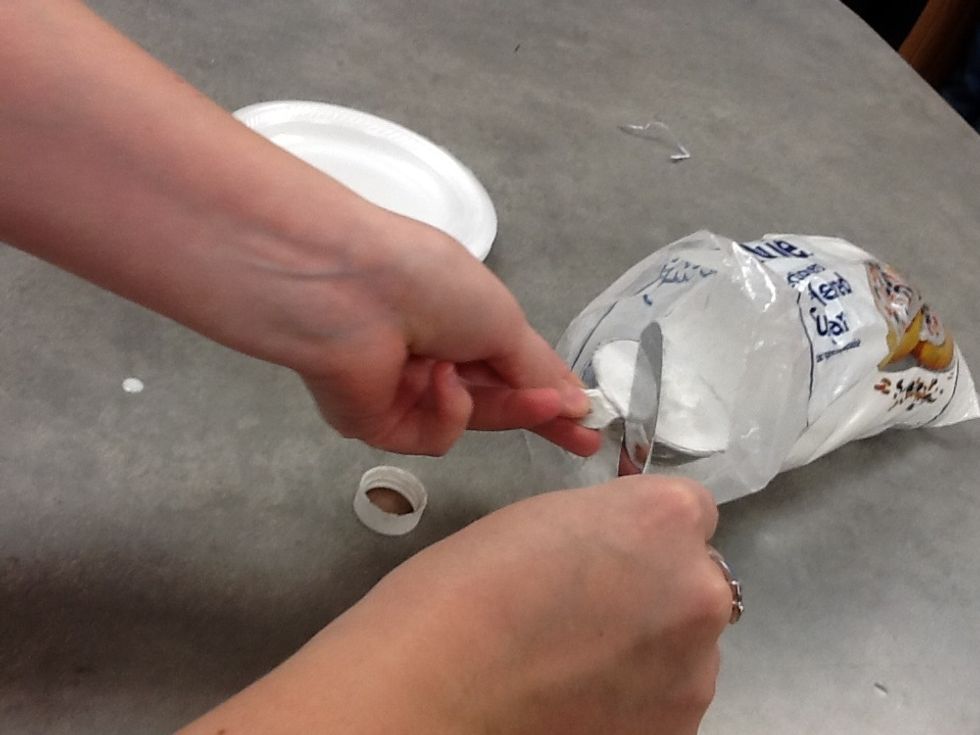 Get 1/4 cup of powdered sugar. Use back of knife to level off extra.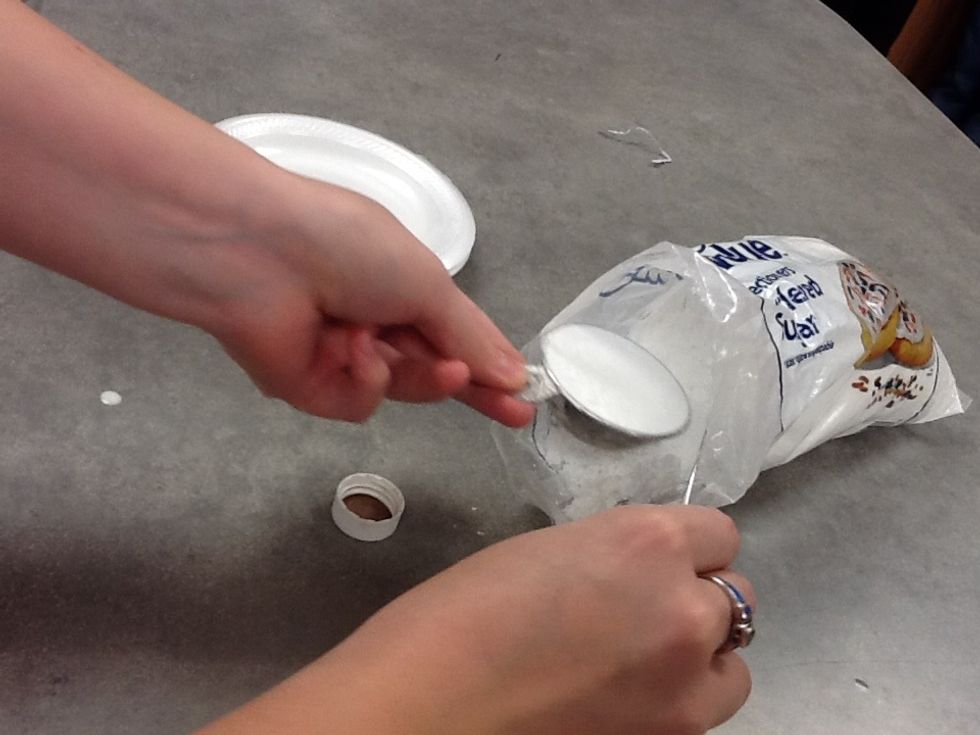 Remove from bag.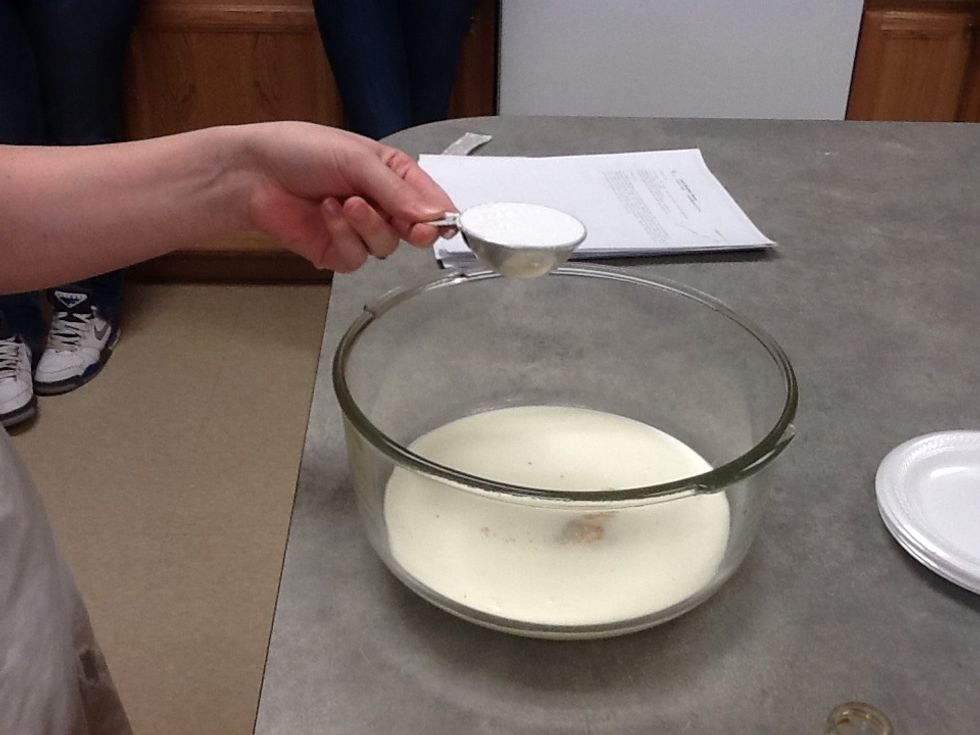 Hold over mixing bowl.
Dump into mixing bowl with vanilla and whipping cream.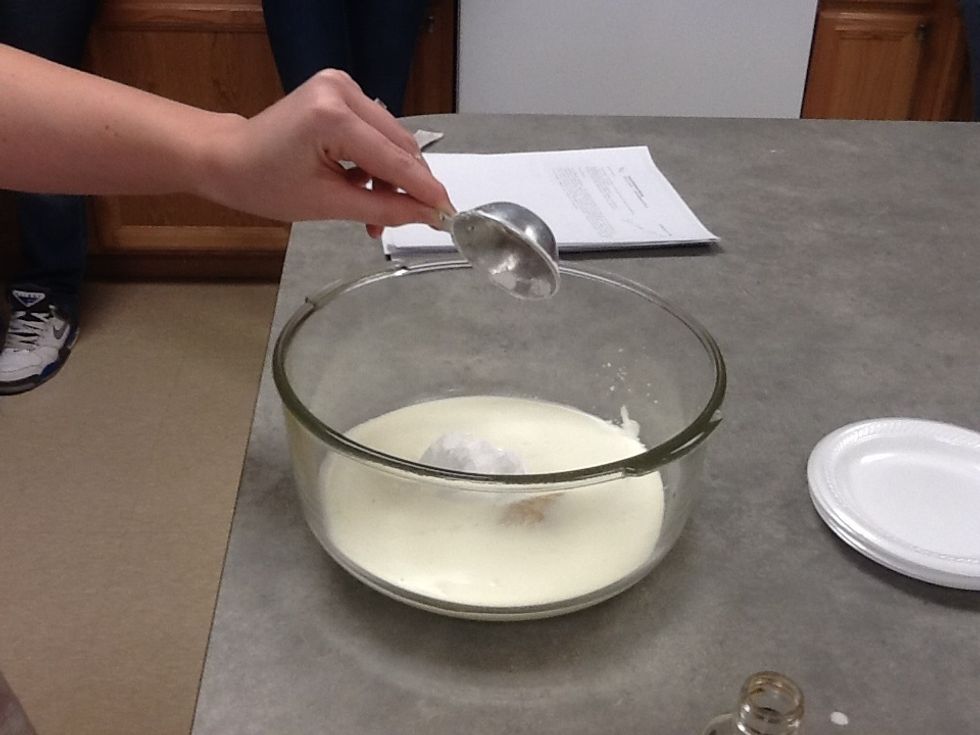 Get all remaining sugar into bowl.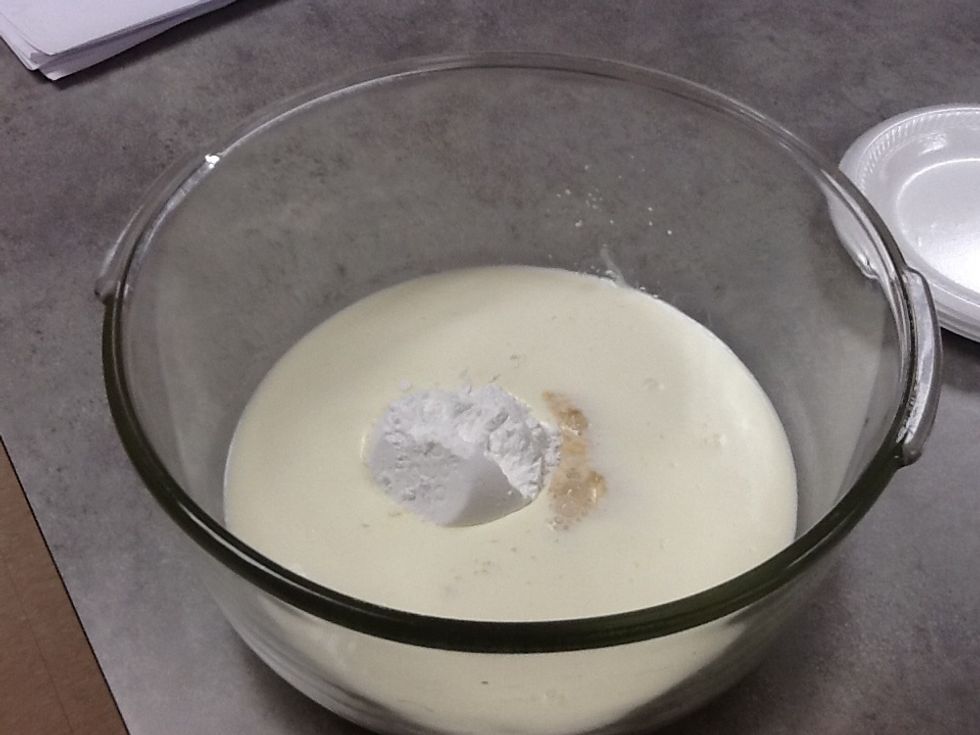 Now all ingredients are in the mixing bowl.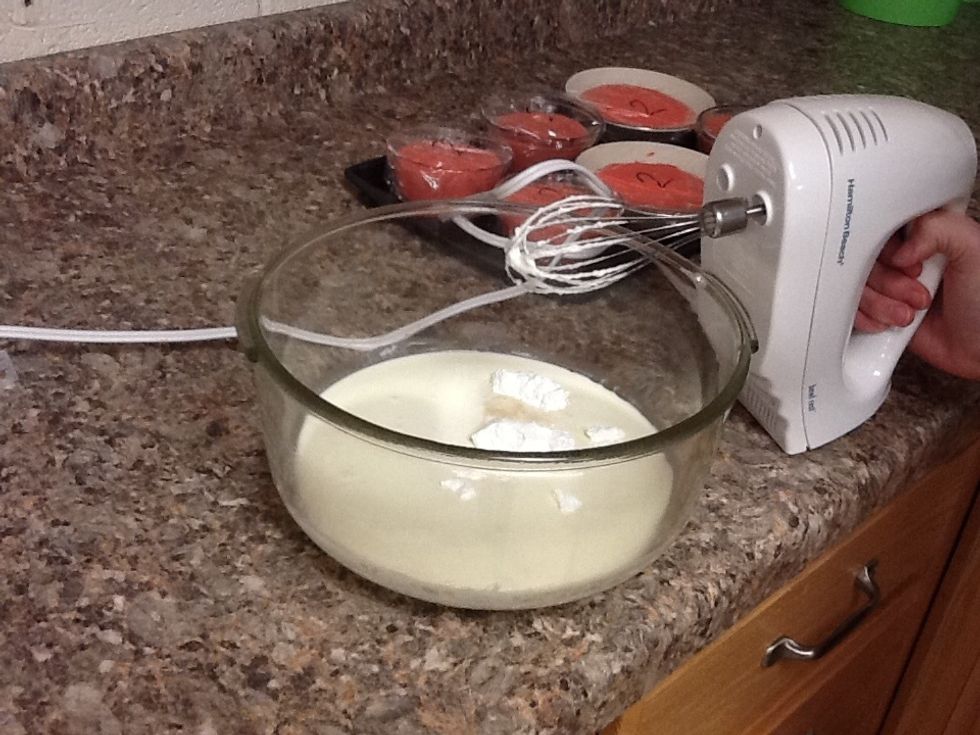 Put whisk beater into mixer.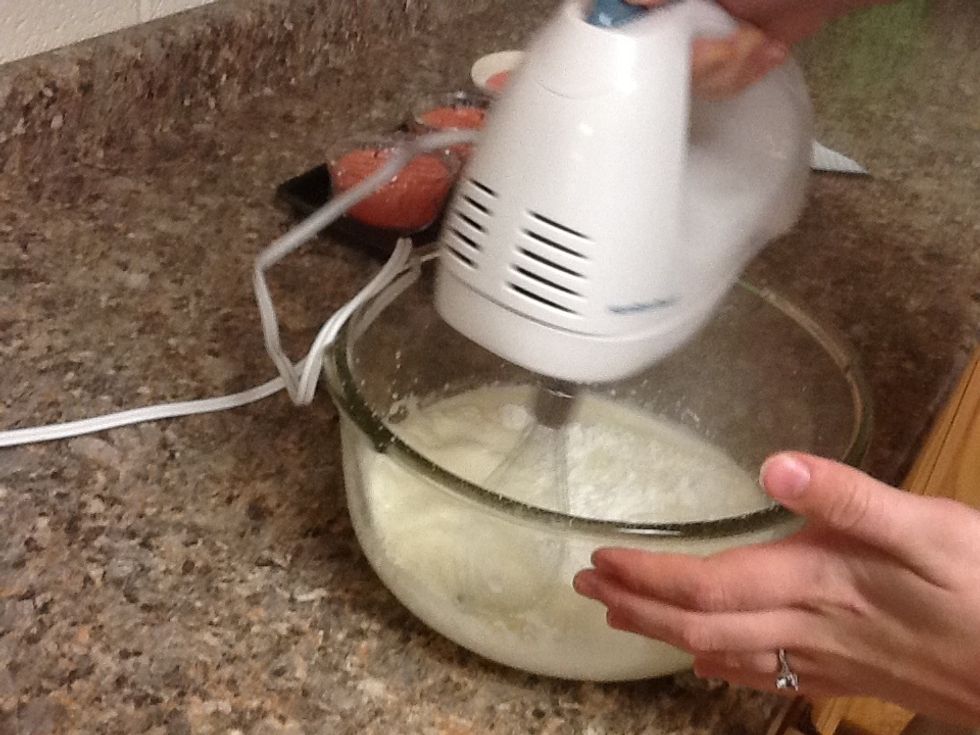 Beat on high until cream peaks.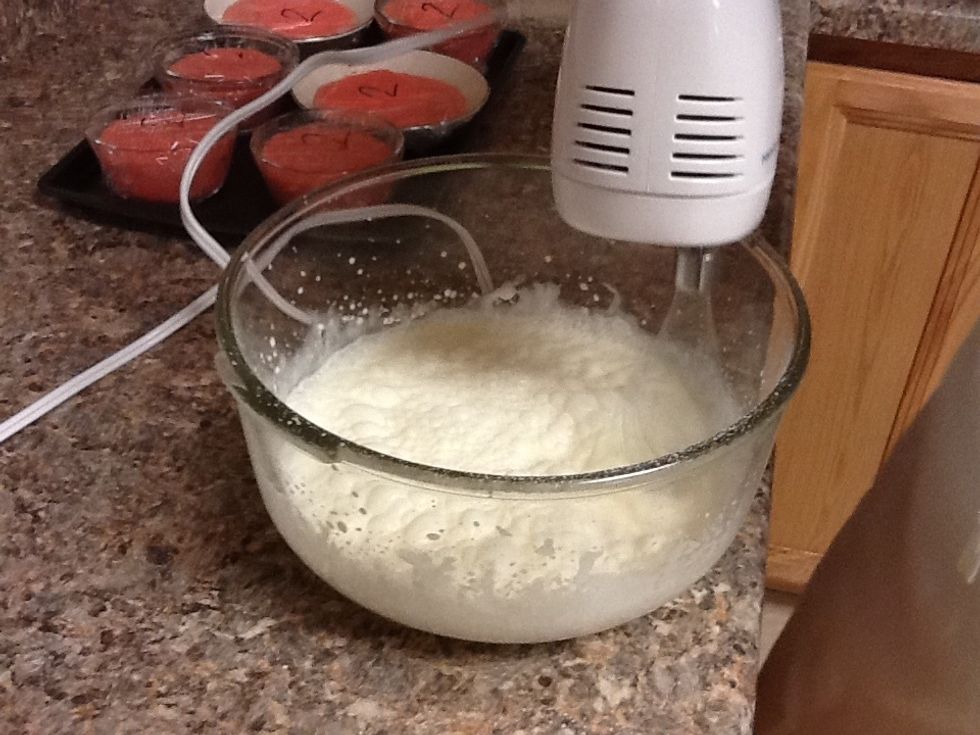 Continue mixing....
Keep mixing... Almost done.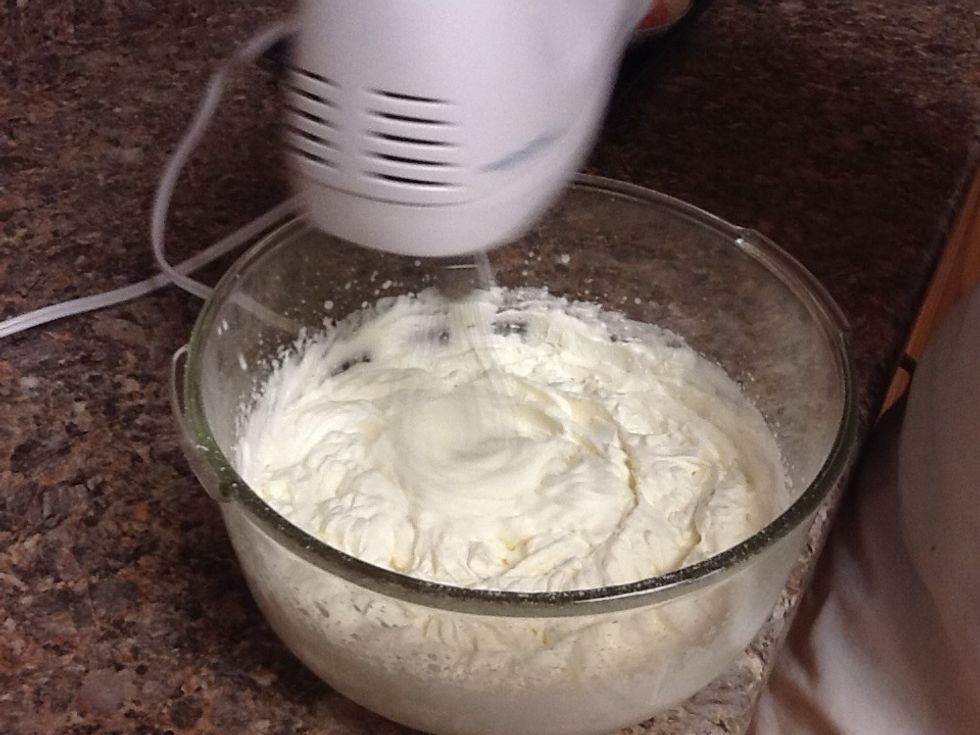 Getting thicker.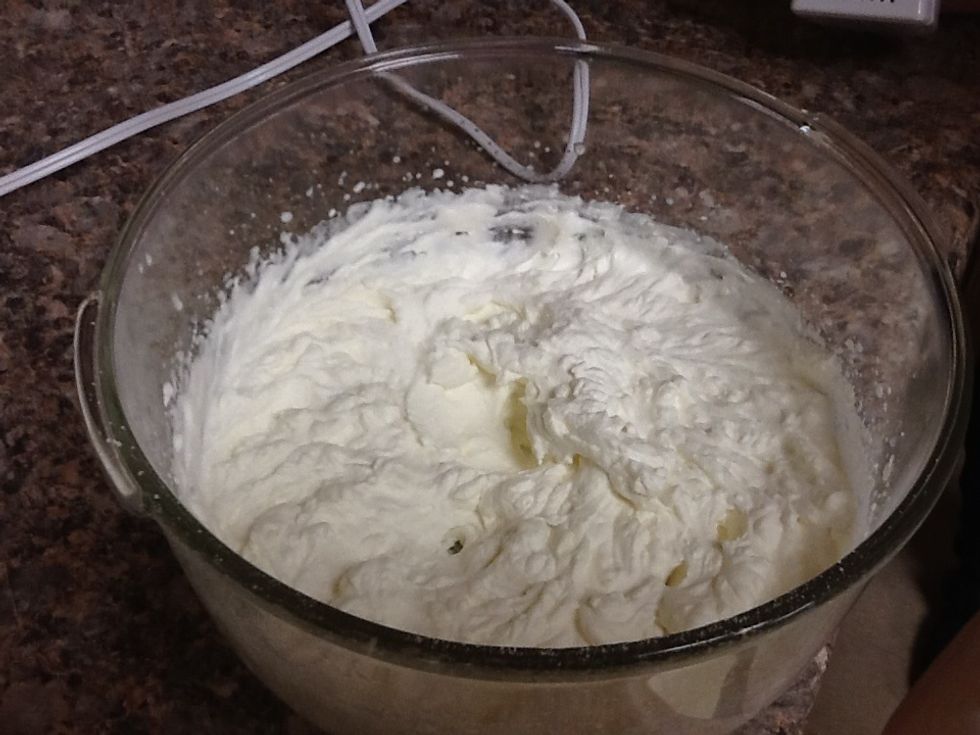 Finally, your whipped cream is finished.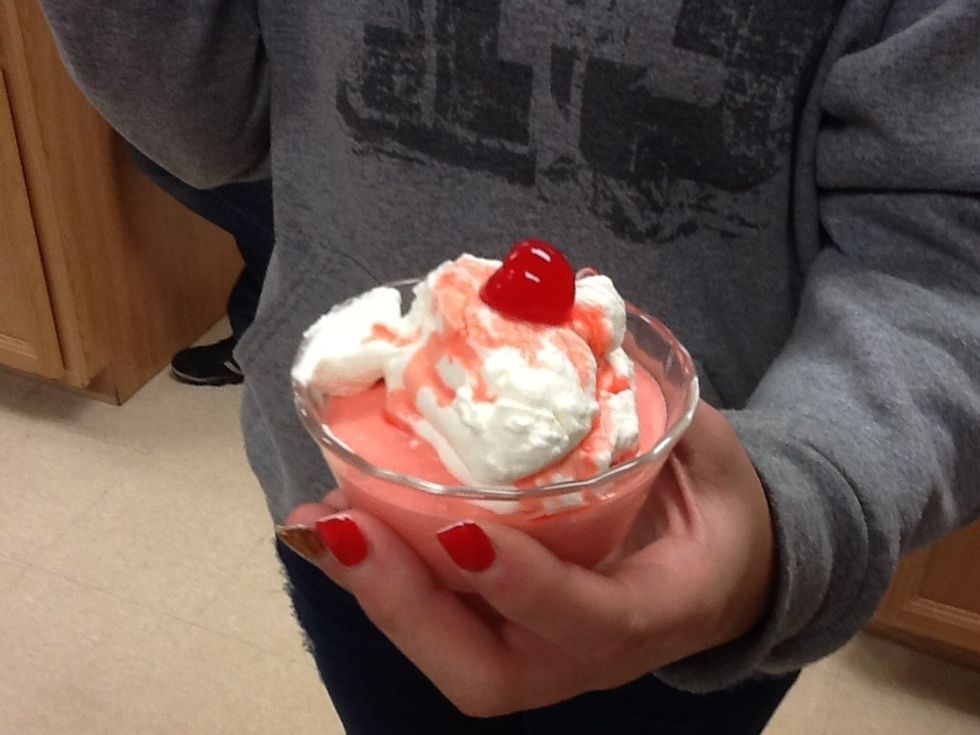 Put on top of your favorite dessert and enjoy!
The creator of this guide has not included ingredients