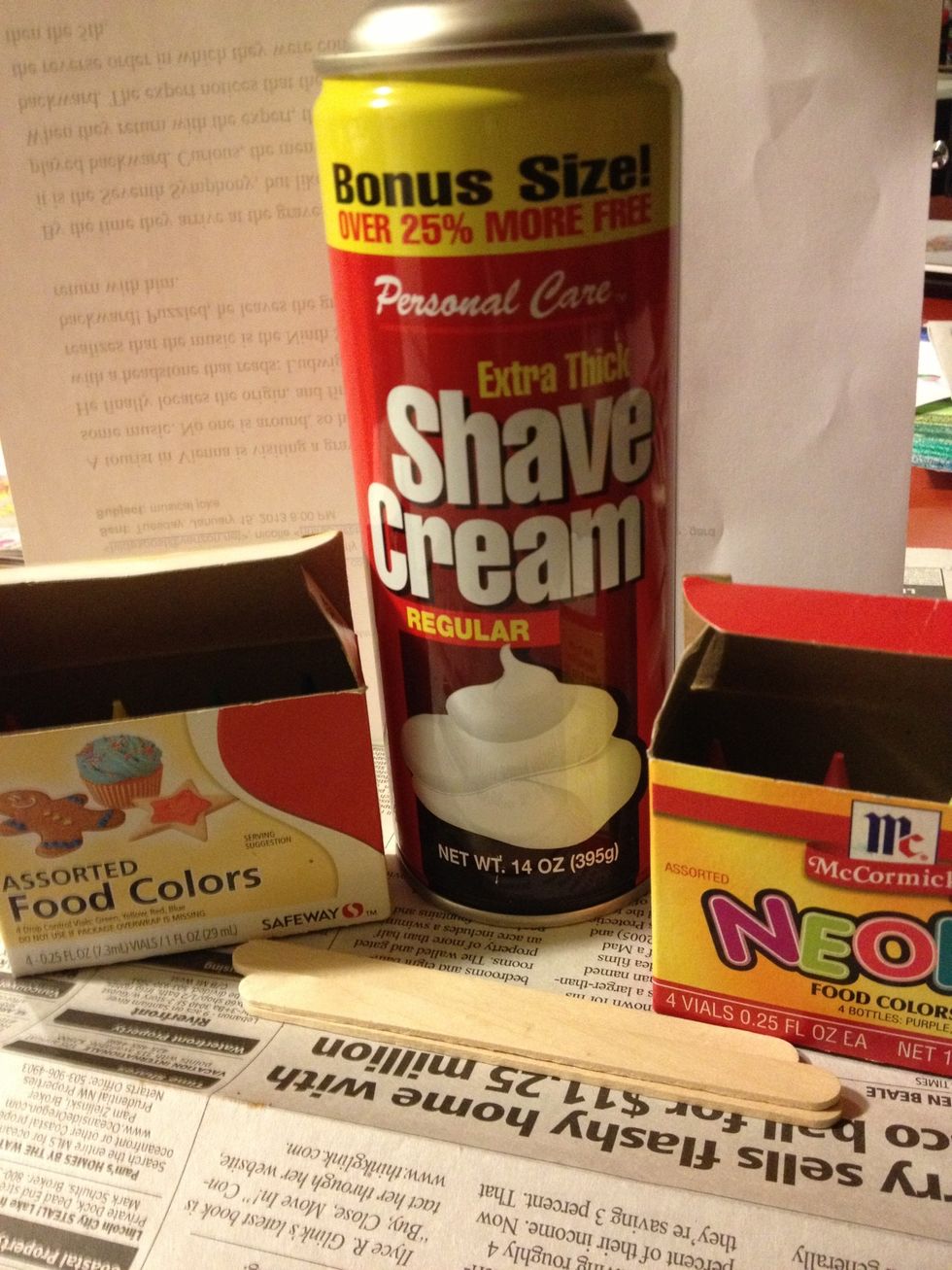 Gather your supplies!
Lay out some newspaper!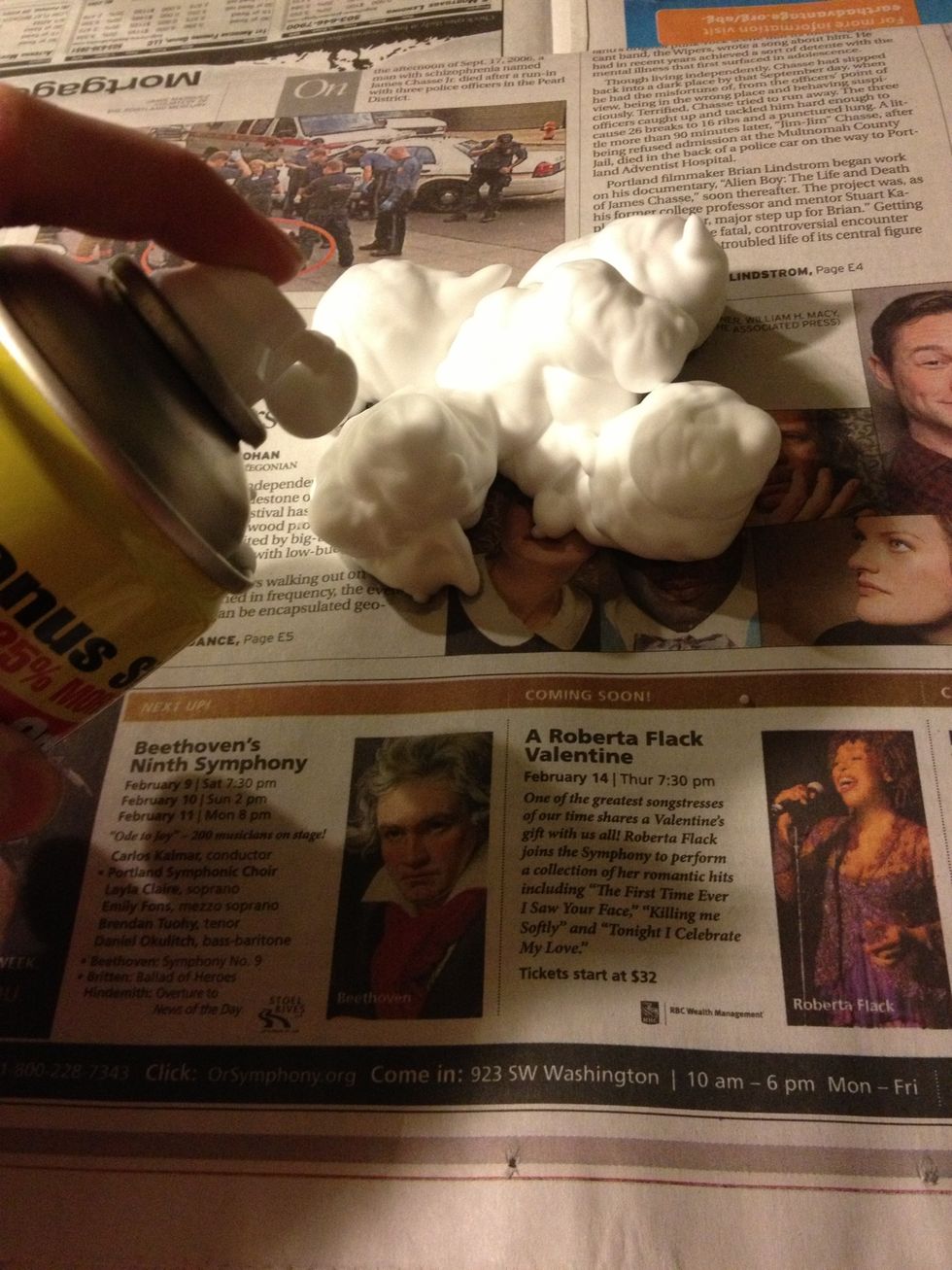 Squirt some shaving cream on the newspaper! As much as you'd like!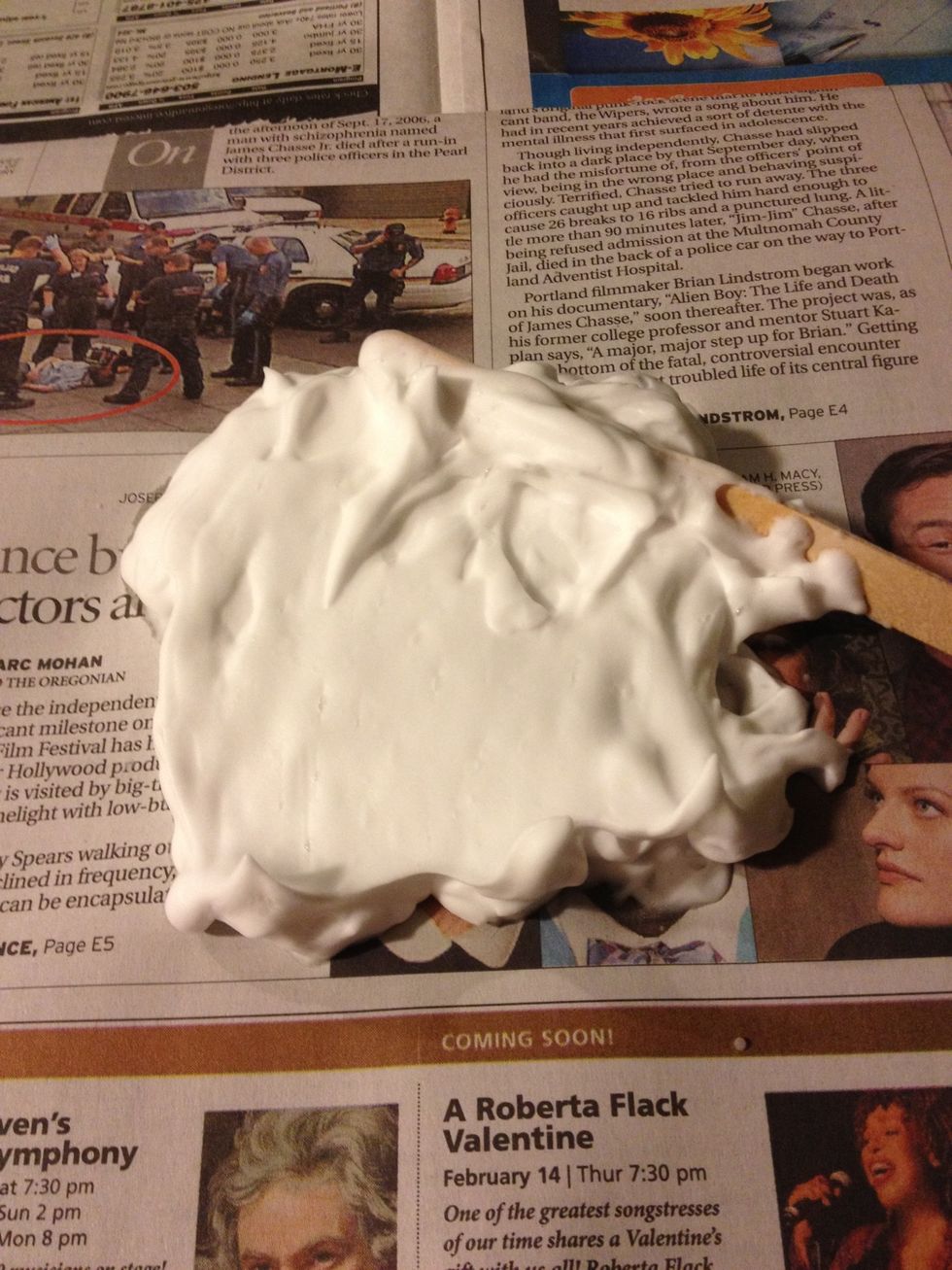 Use a Popsicle stick to spread it around to a semi flat surface!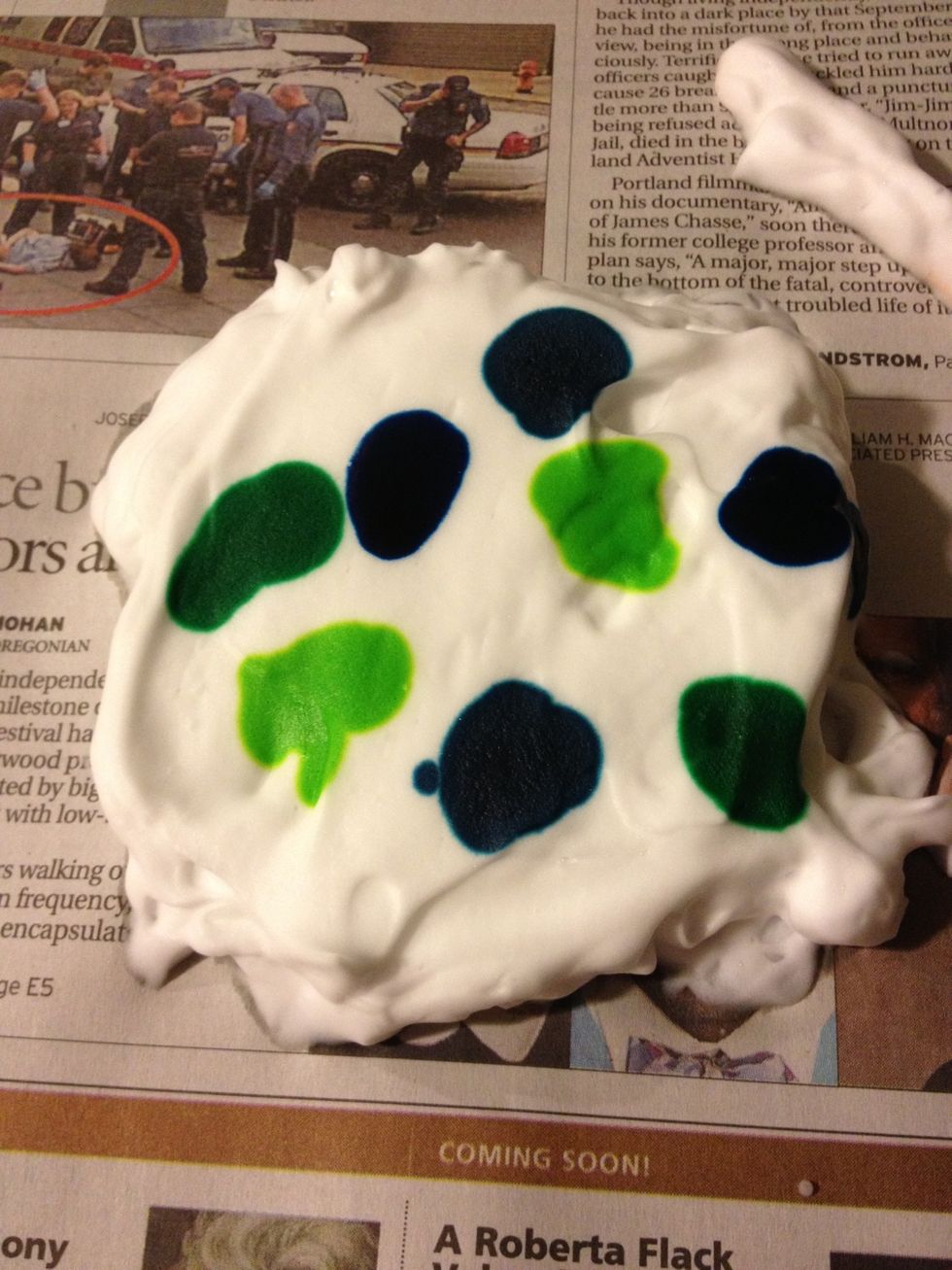 Add drops of food coloring, and remember less is more in this case! :D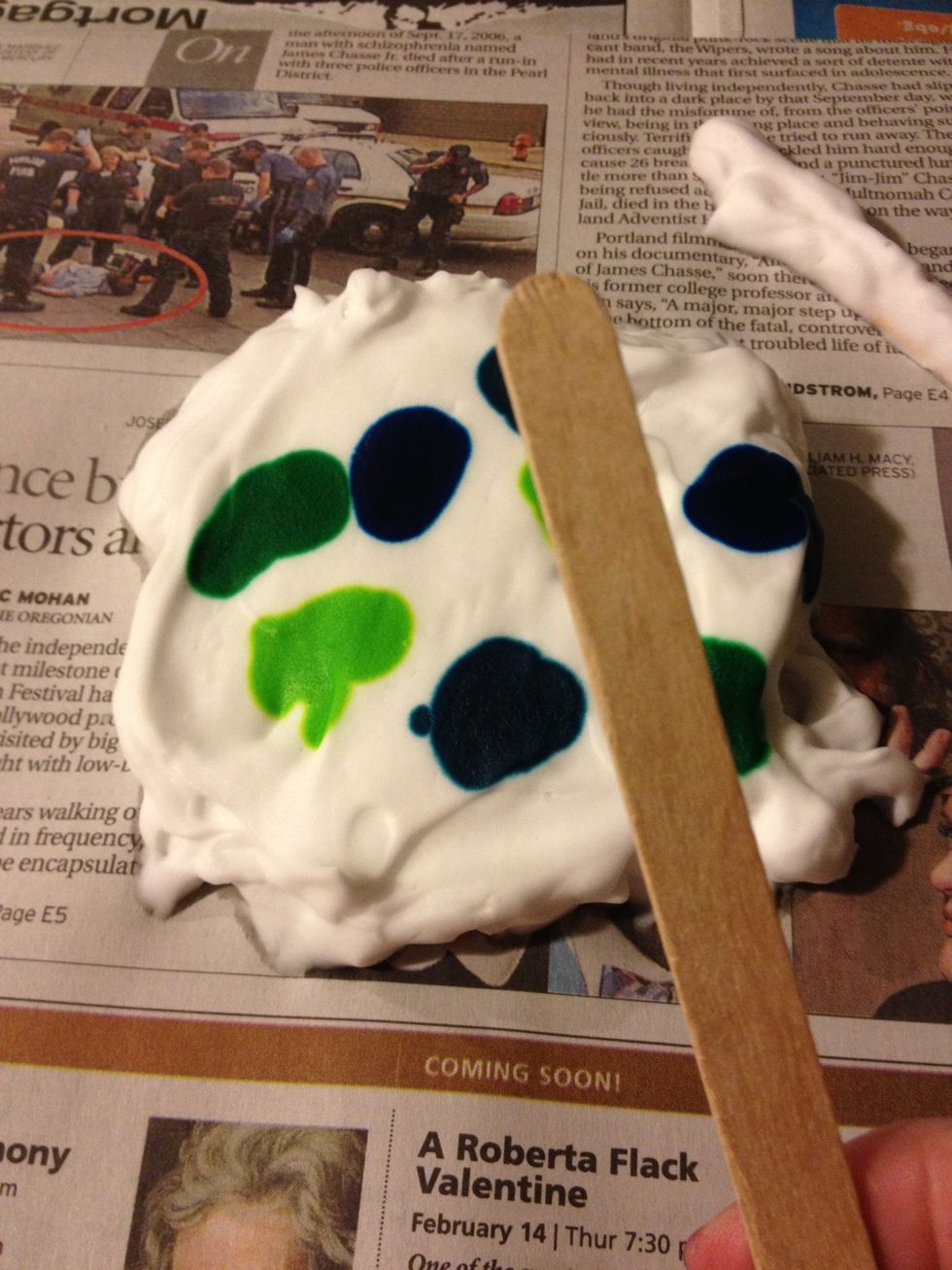 Take a new clean Popsicle stick and swirl around the food coloring and the cream…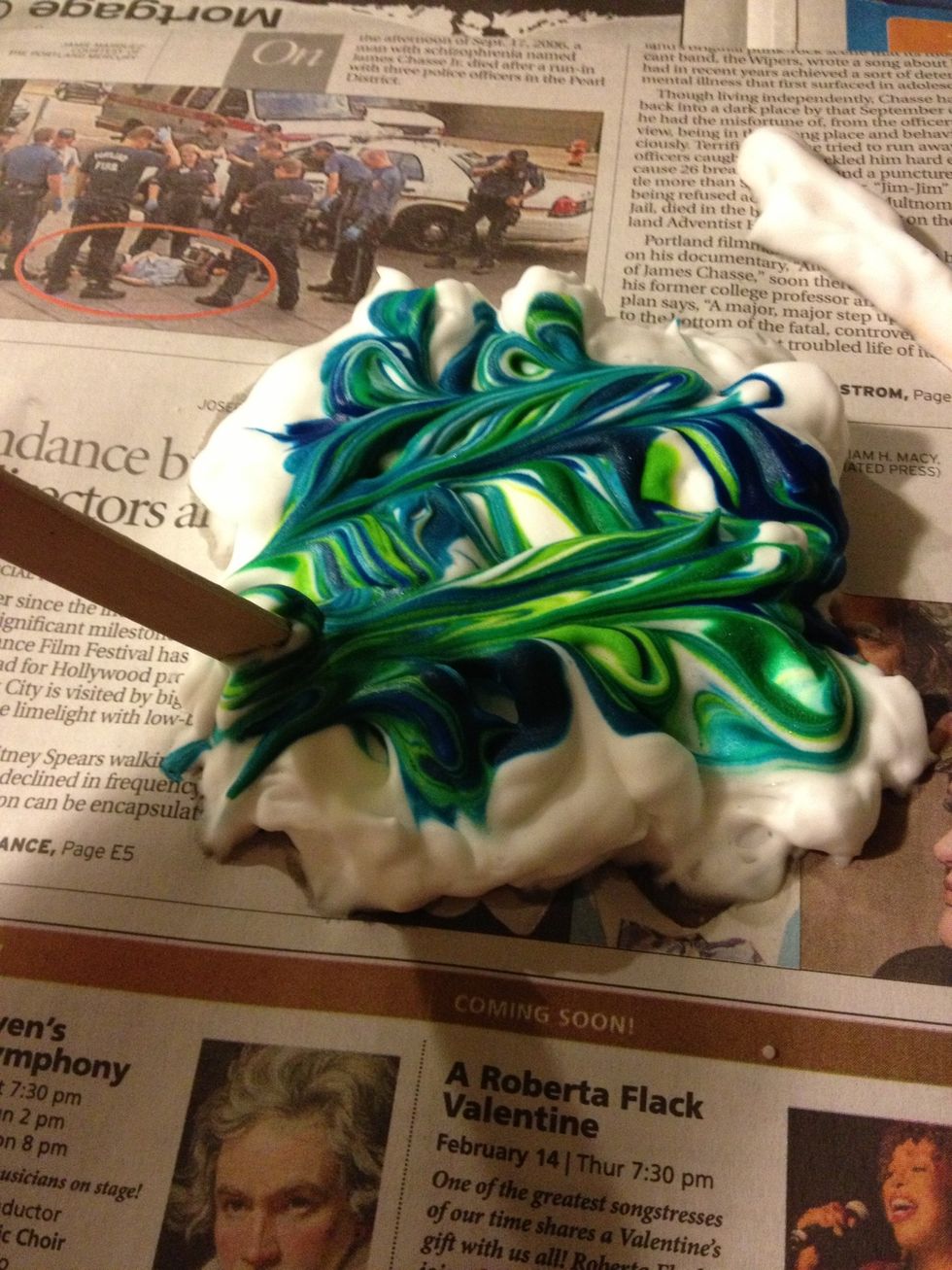 Like so!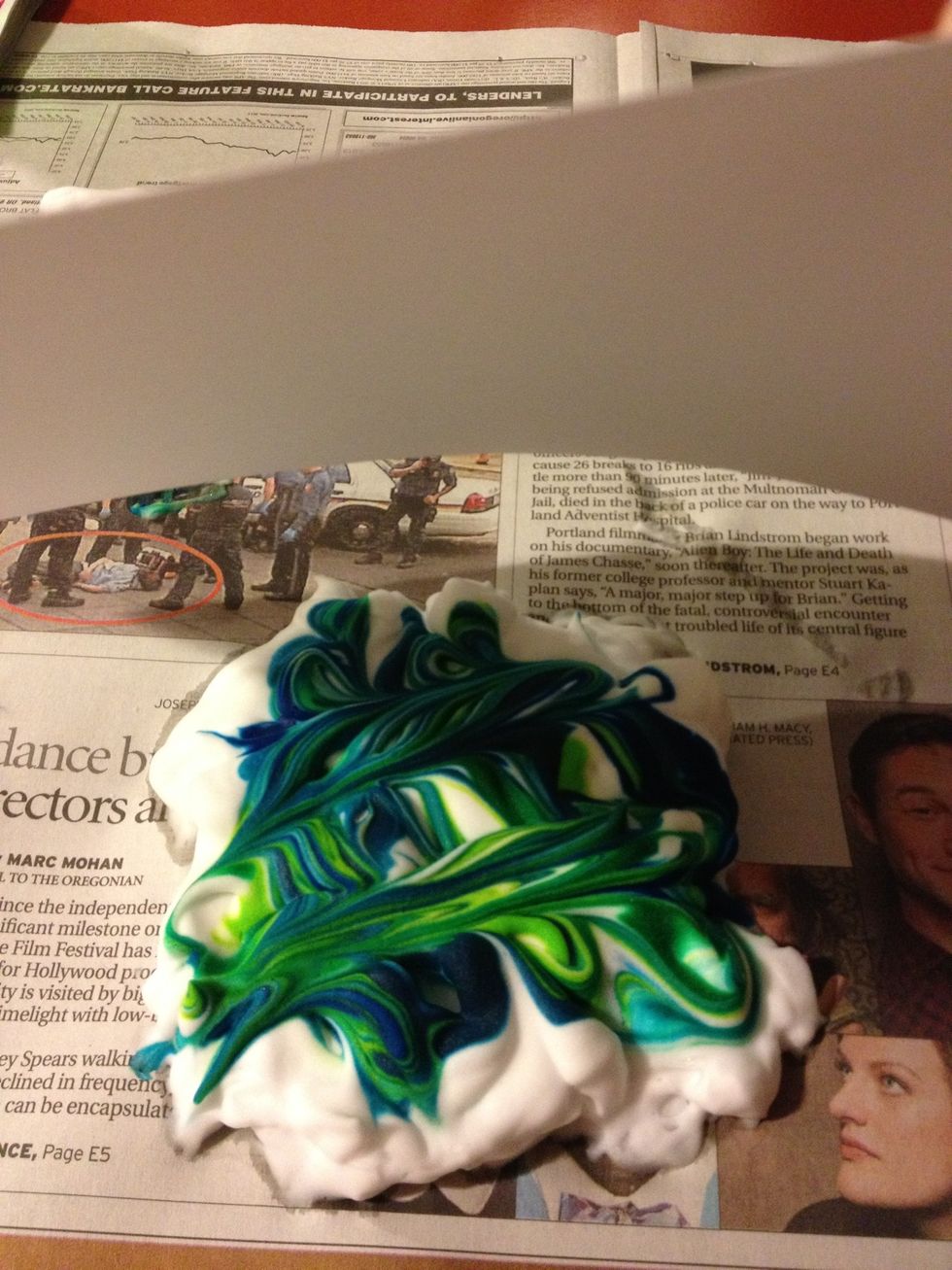 Take your sheet of paper and place it on the colored shaving cream!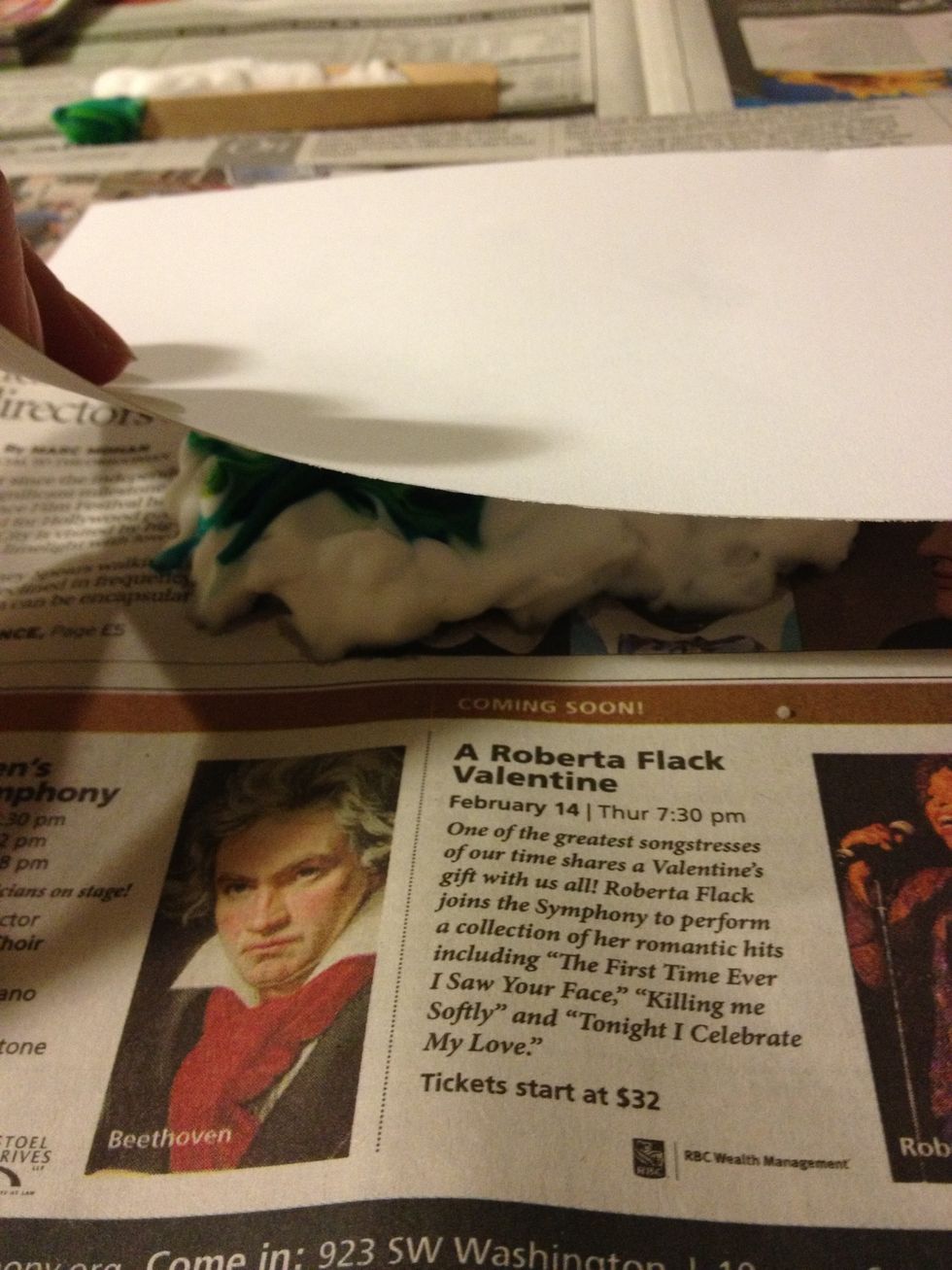 Just like this!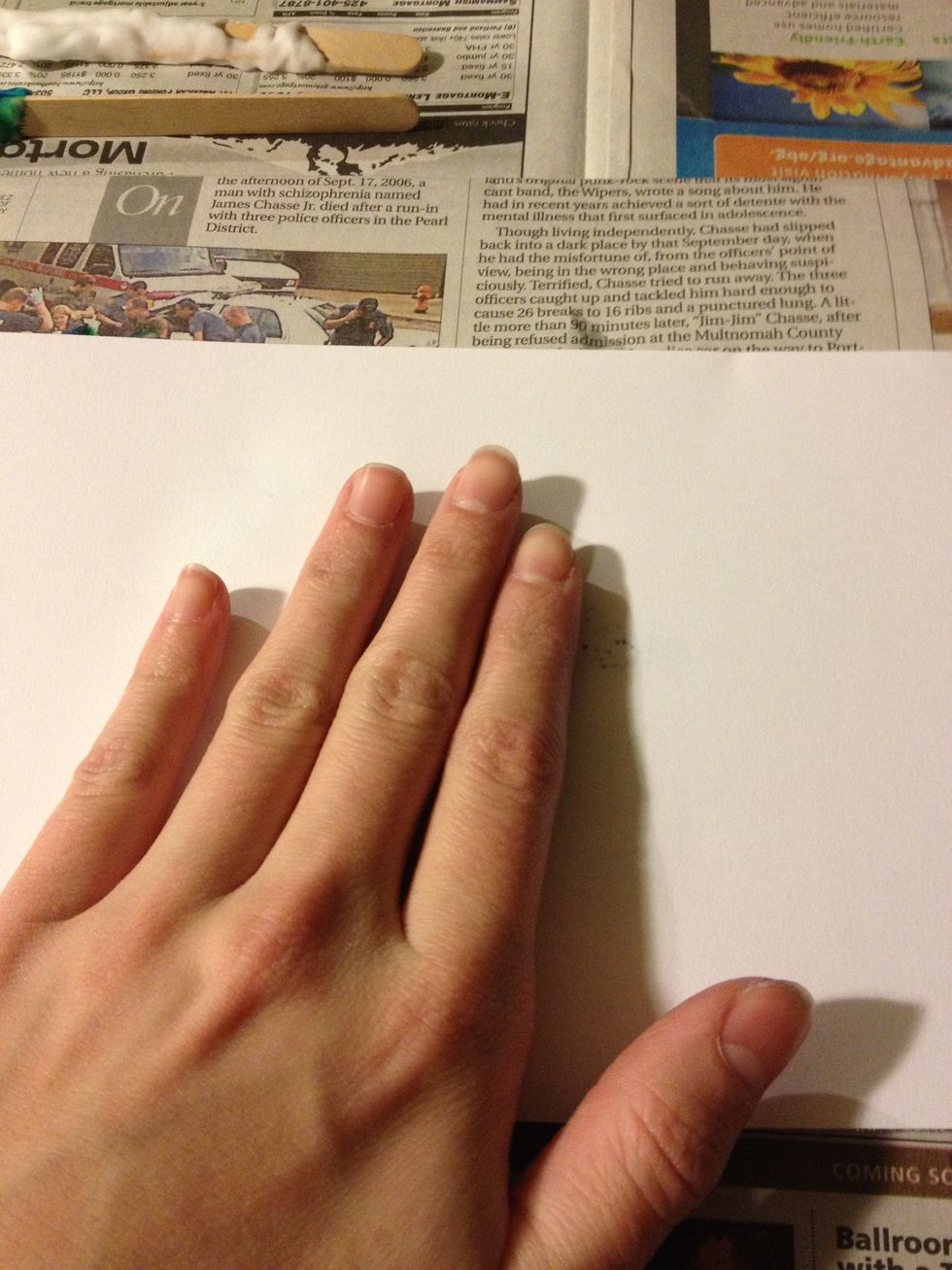 Pat it down a LITTLE, just make sure the paper has a good amount of shaving cream on it!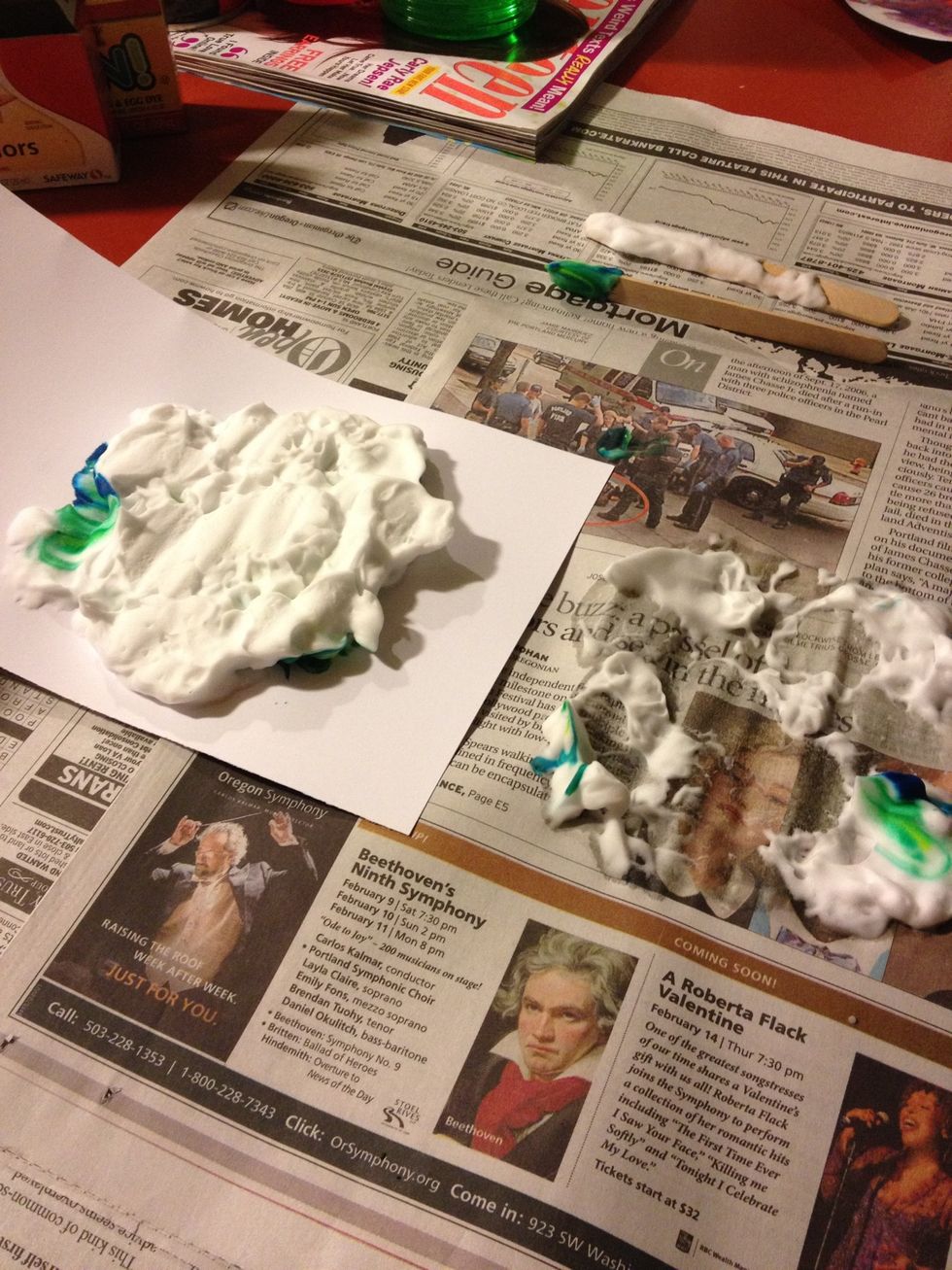 Pull the paper off the shaving cream, sometimes it will all come with it, as it did this time!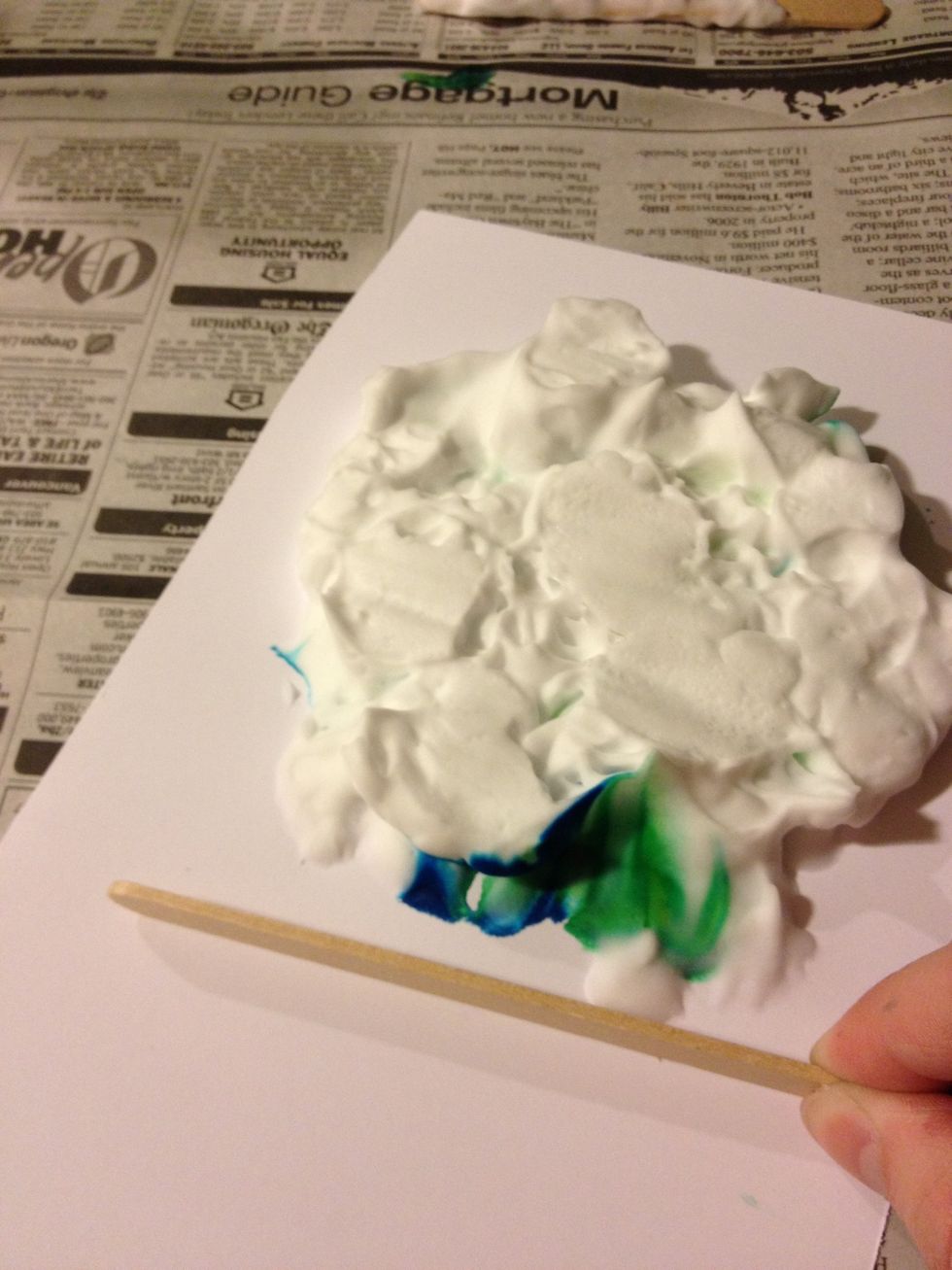 Take another clean Popsicle stick and scrape the cream off the paper…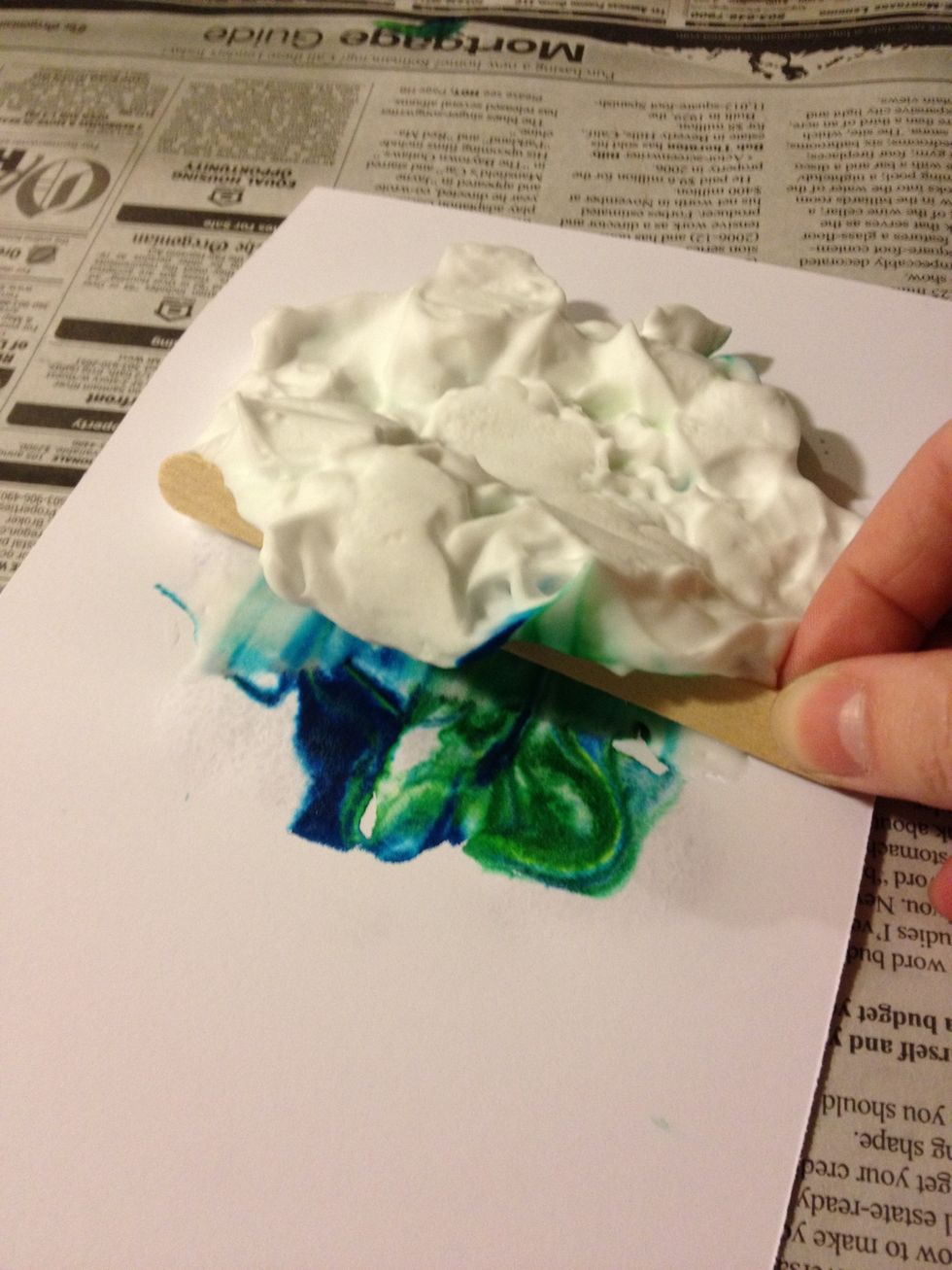 Keep going…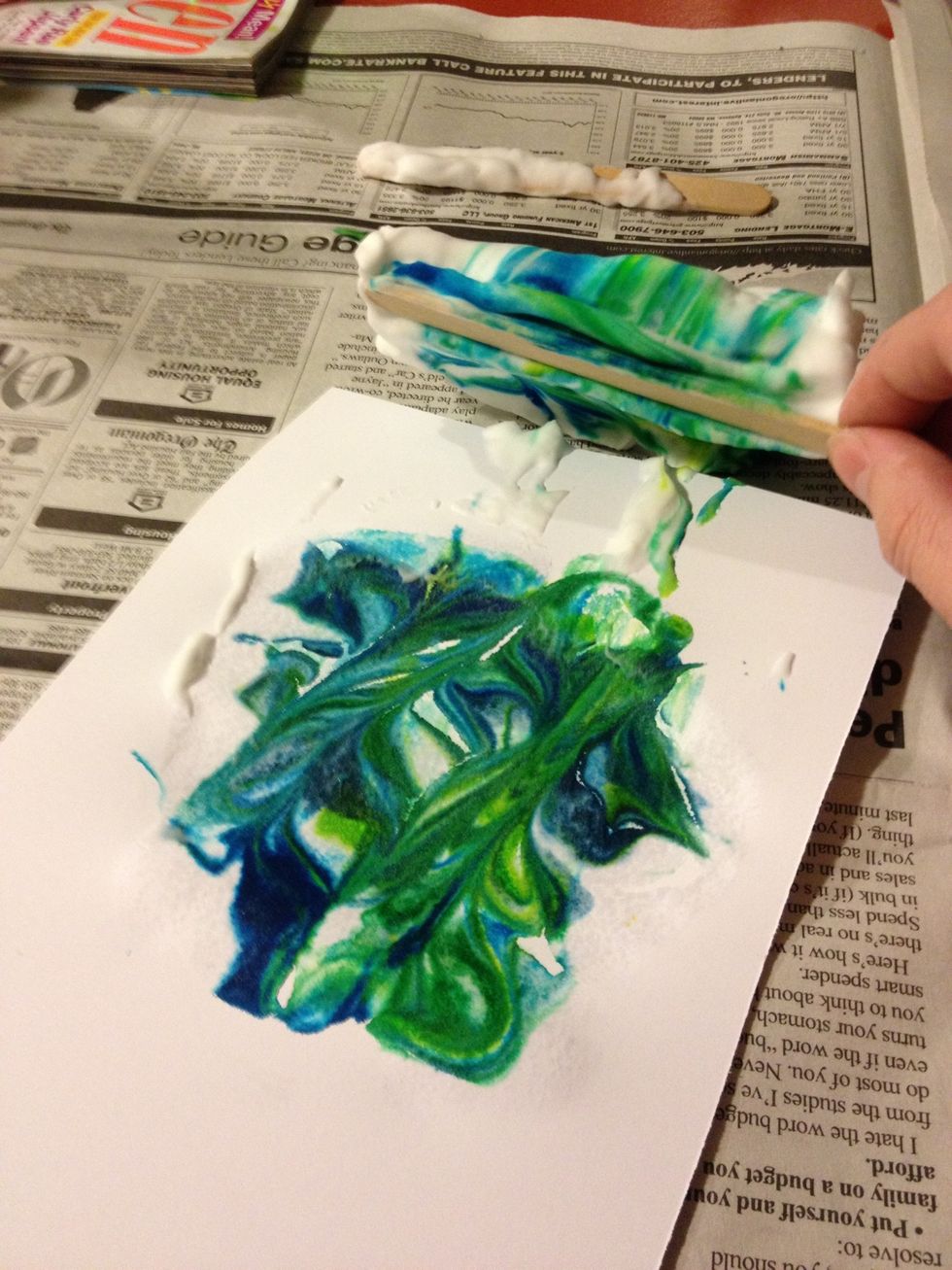 Until it is all off!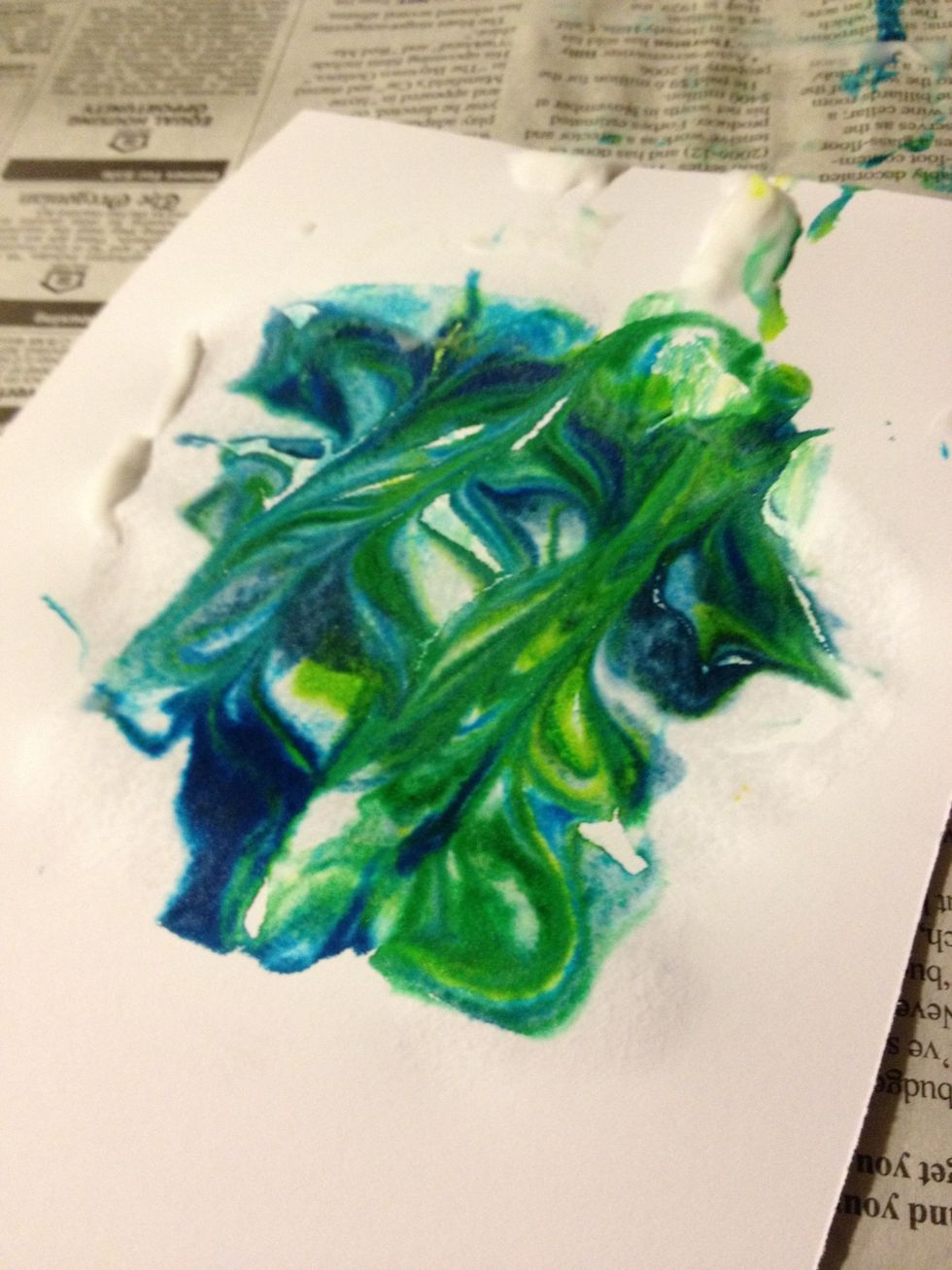 Scrape the rest of the patches of shaving cream off the sides. It should end up looking like this!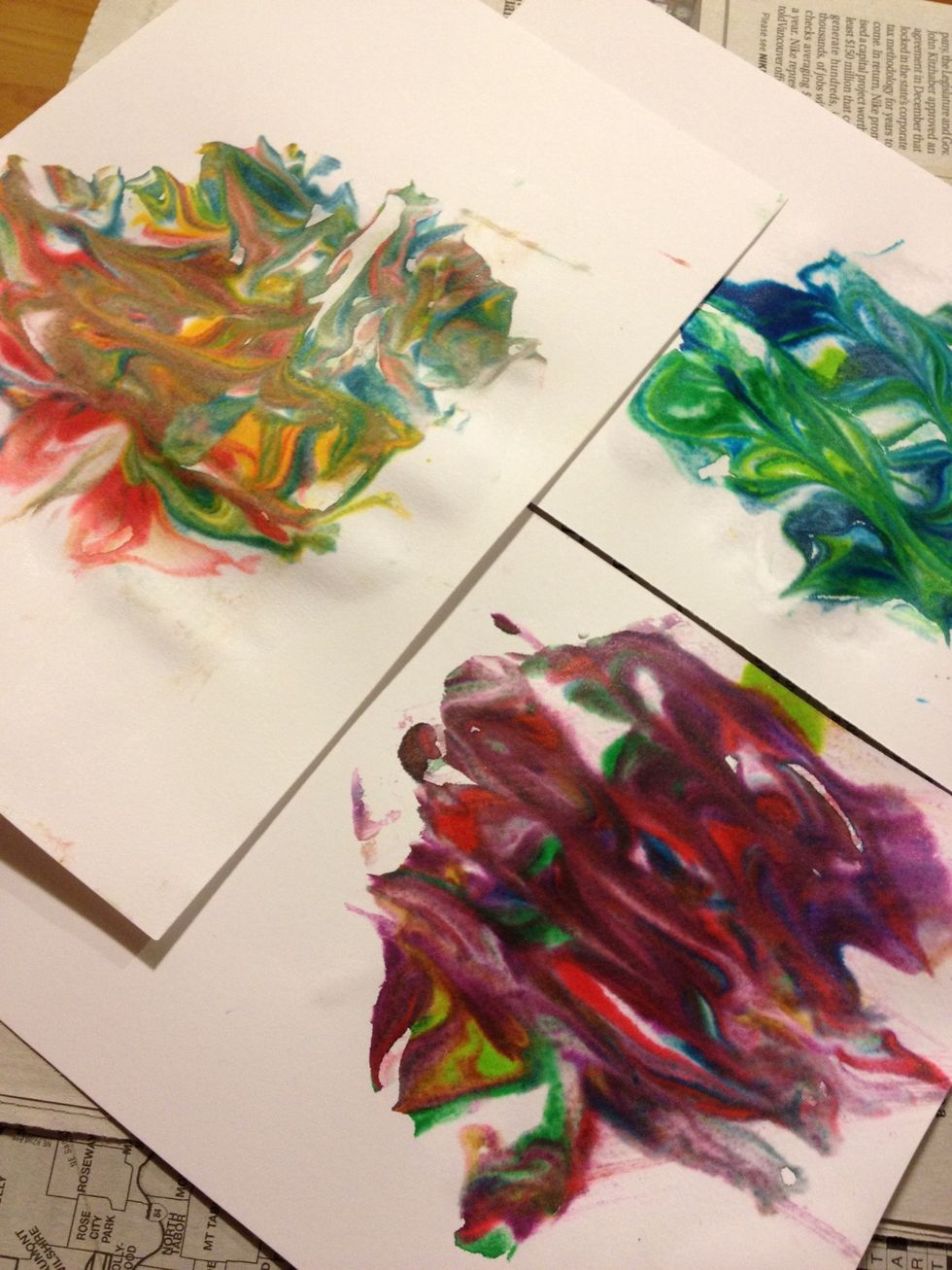 Set it out to dry!
Then once they're dry, in an hour or two, you can cut them up into desired shapes!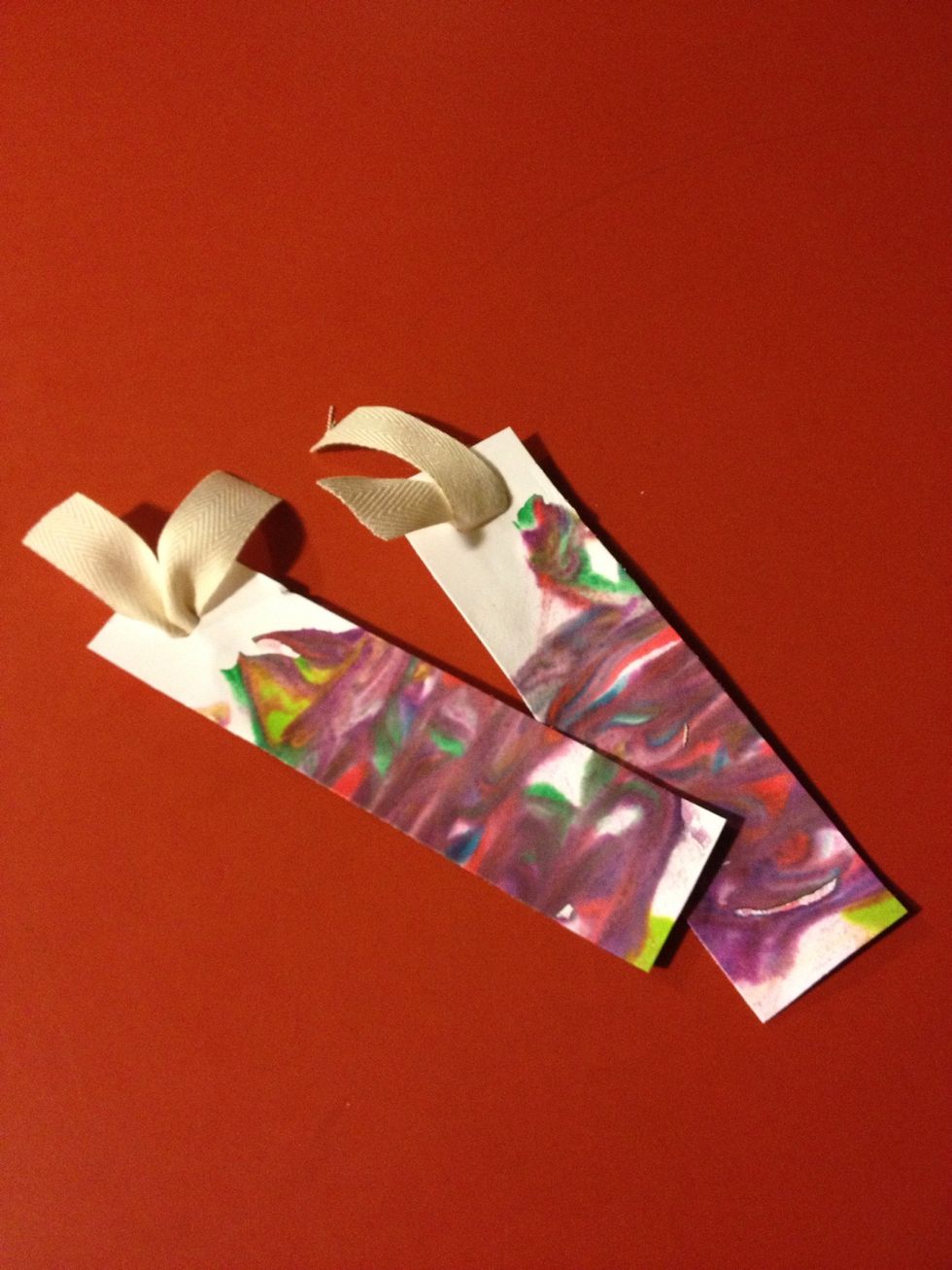 Finished product!!!!! :D
Shaving cream
Food coloring
Paper
Popsicle sticks