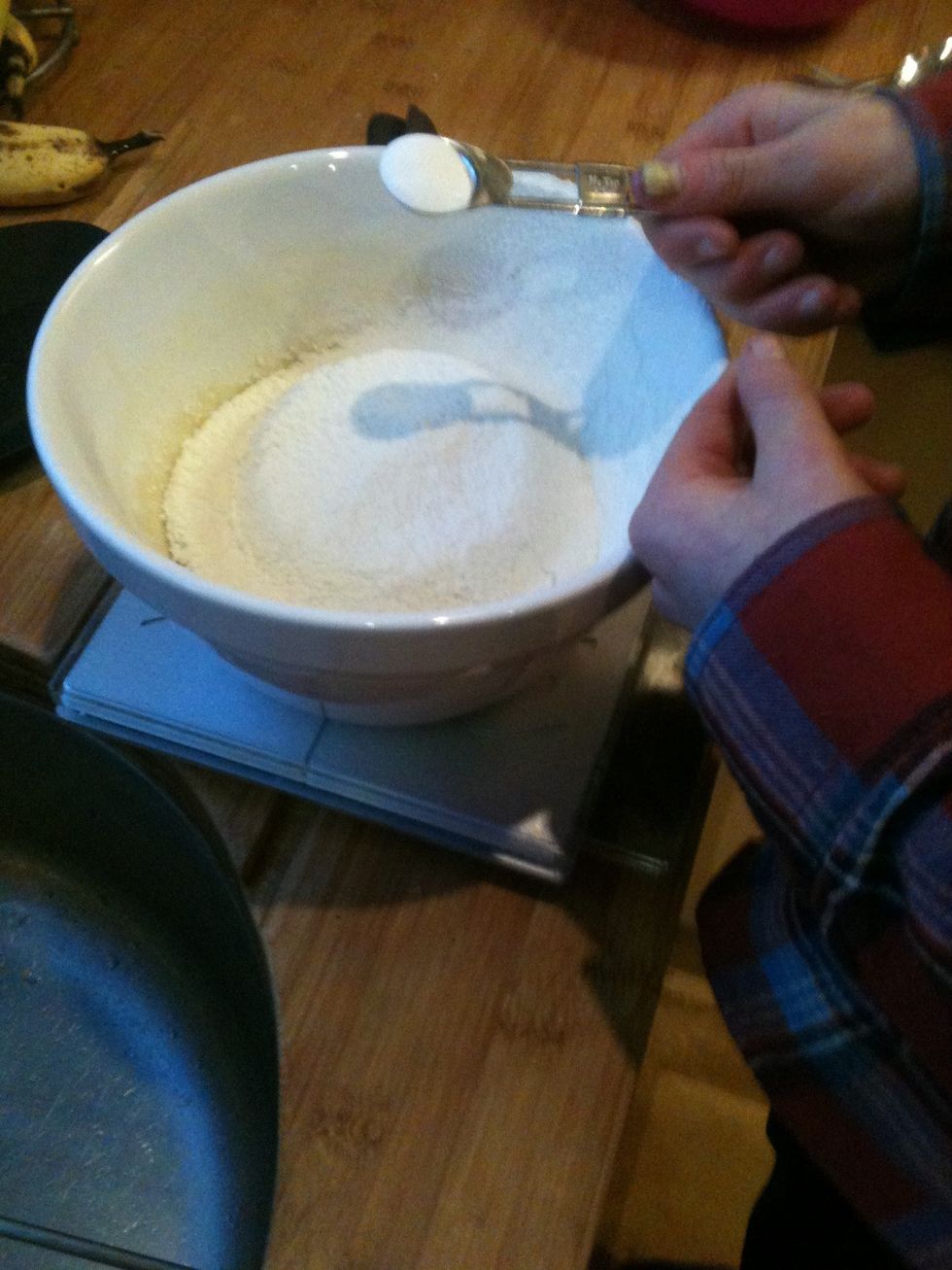 Adding the baking powder (just to recap).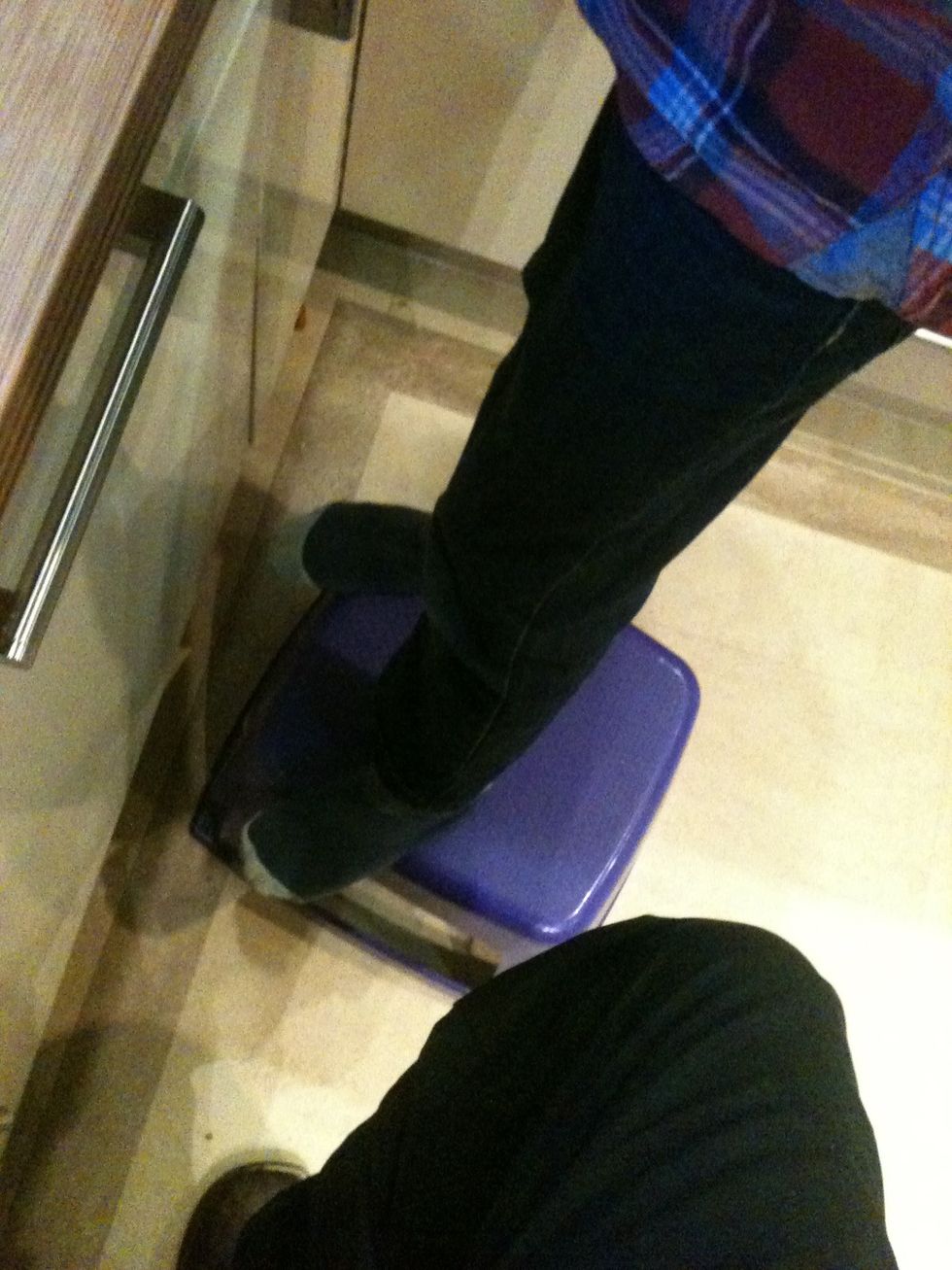 Stool required for smaller people.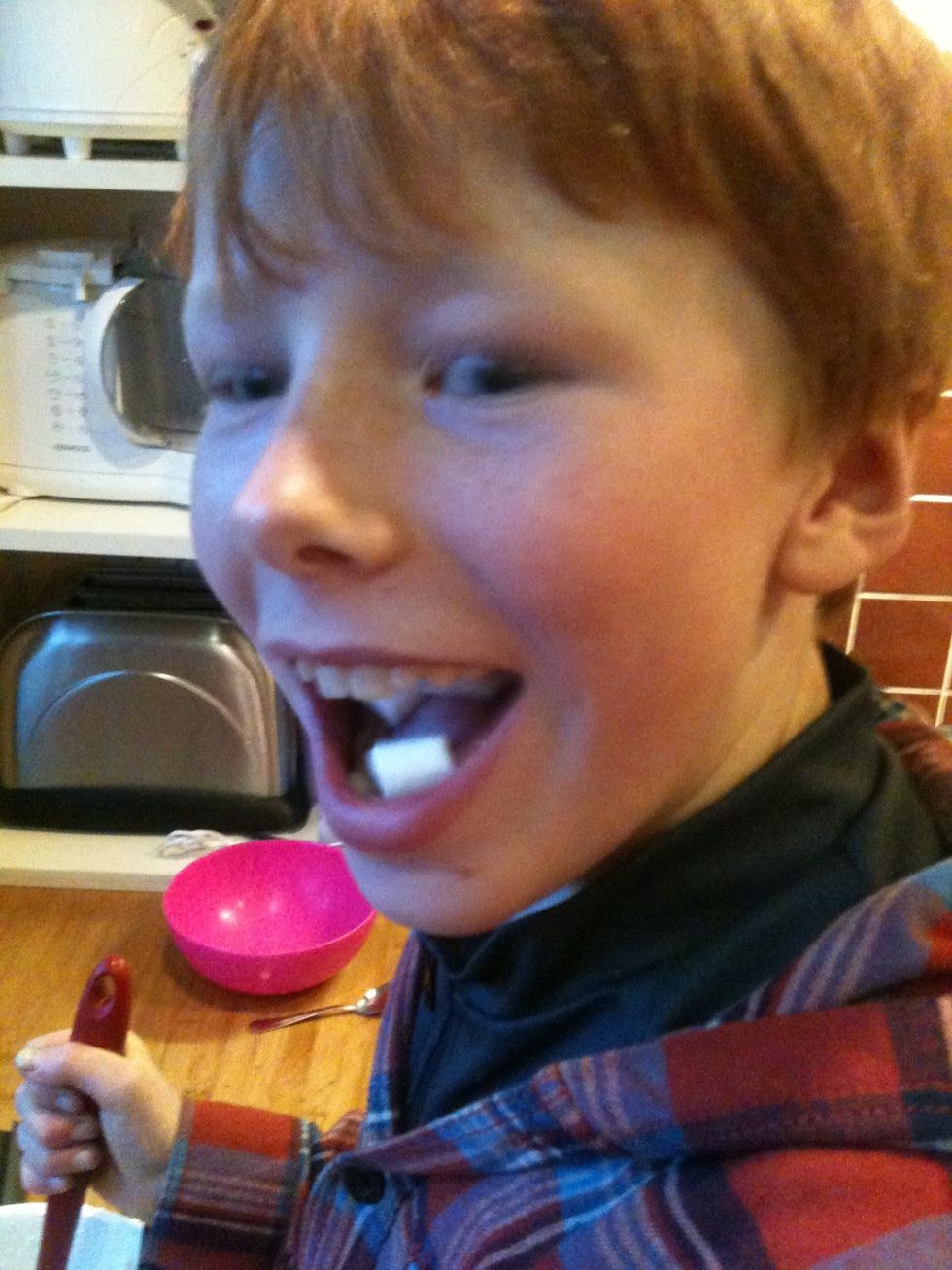 Chef's perk !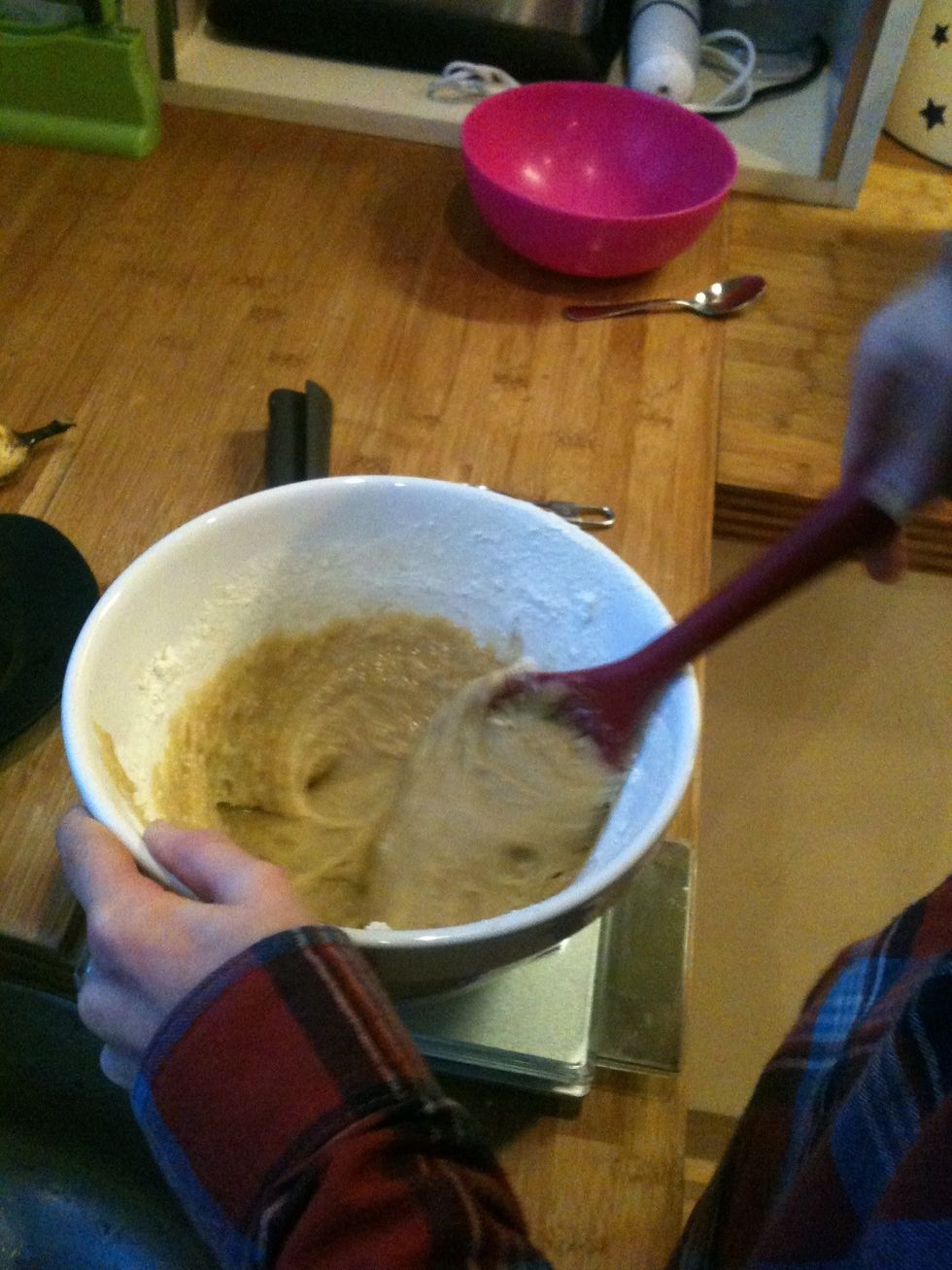 Stir everything together.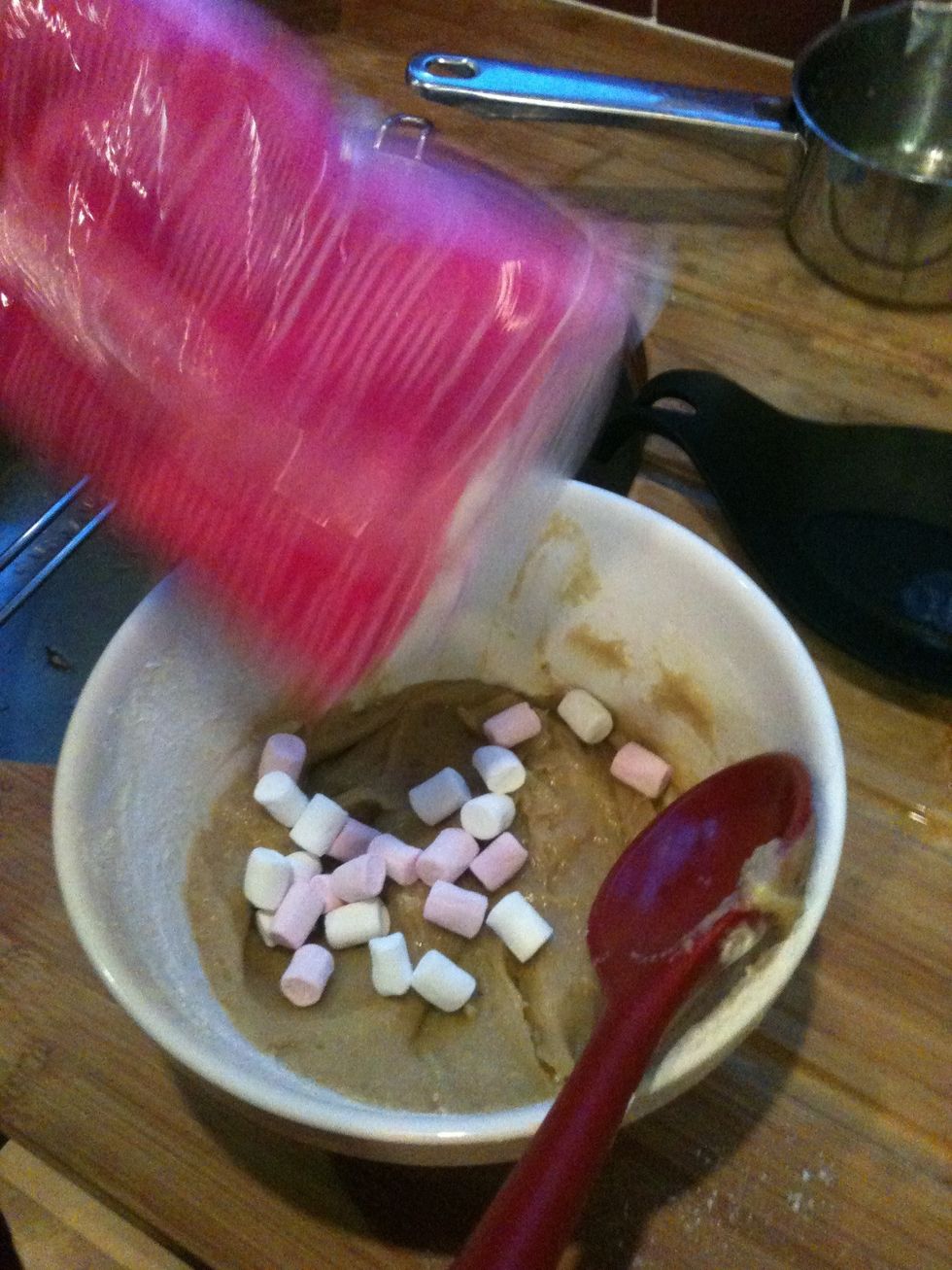 Add the secret magic marshmallow ingredient.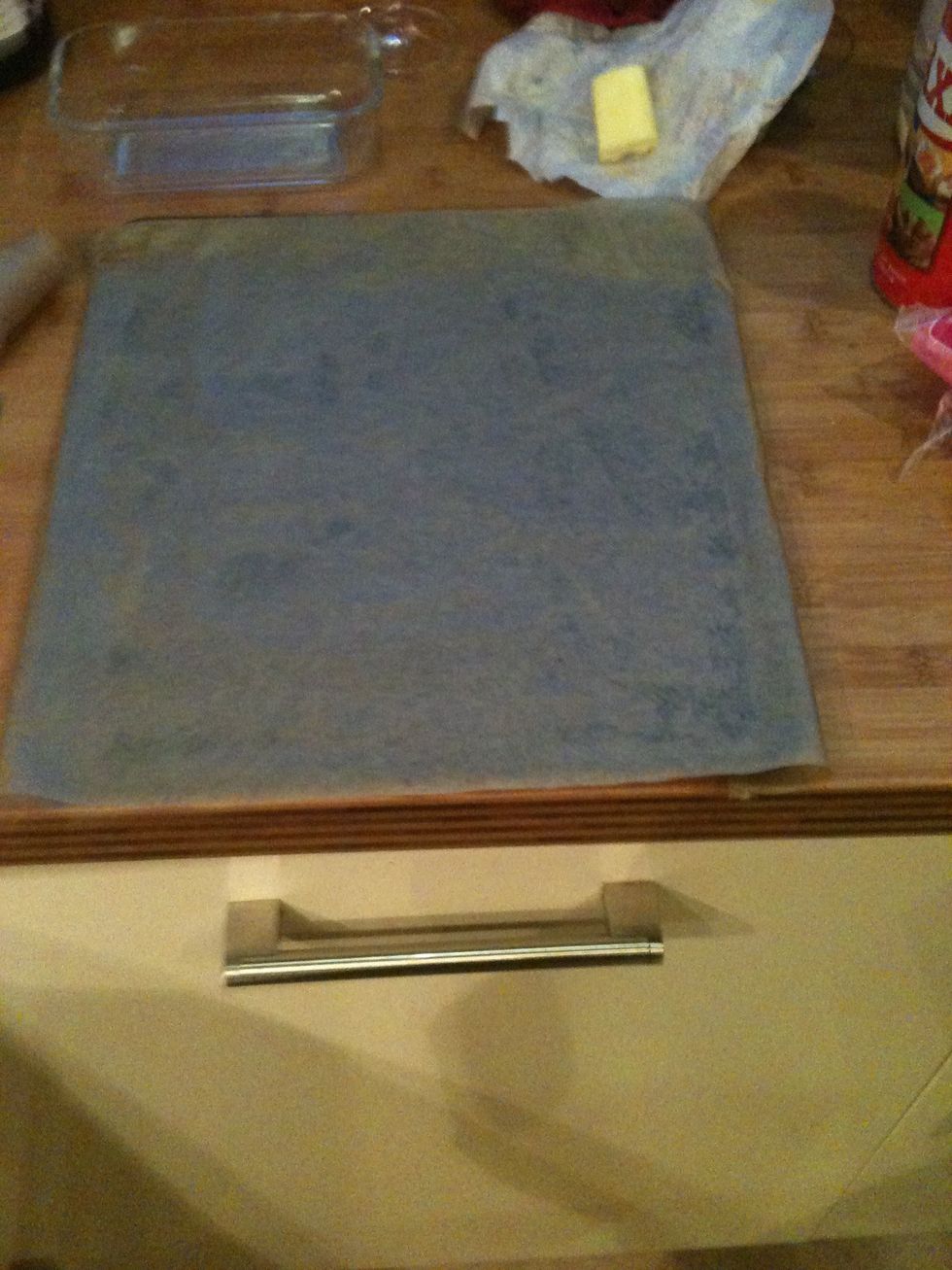 Baking sheet- ready for action.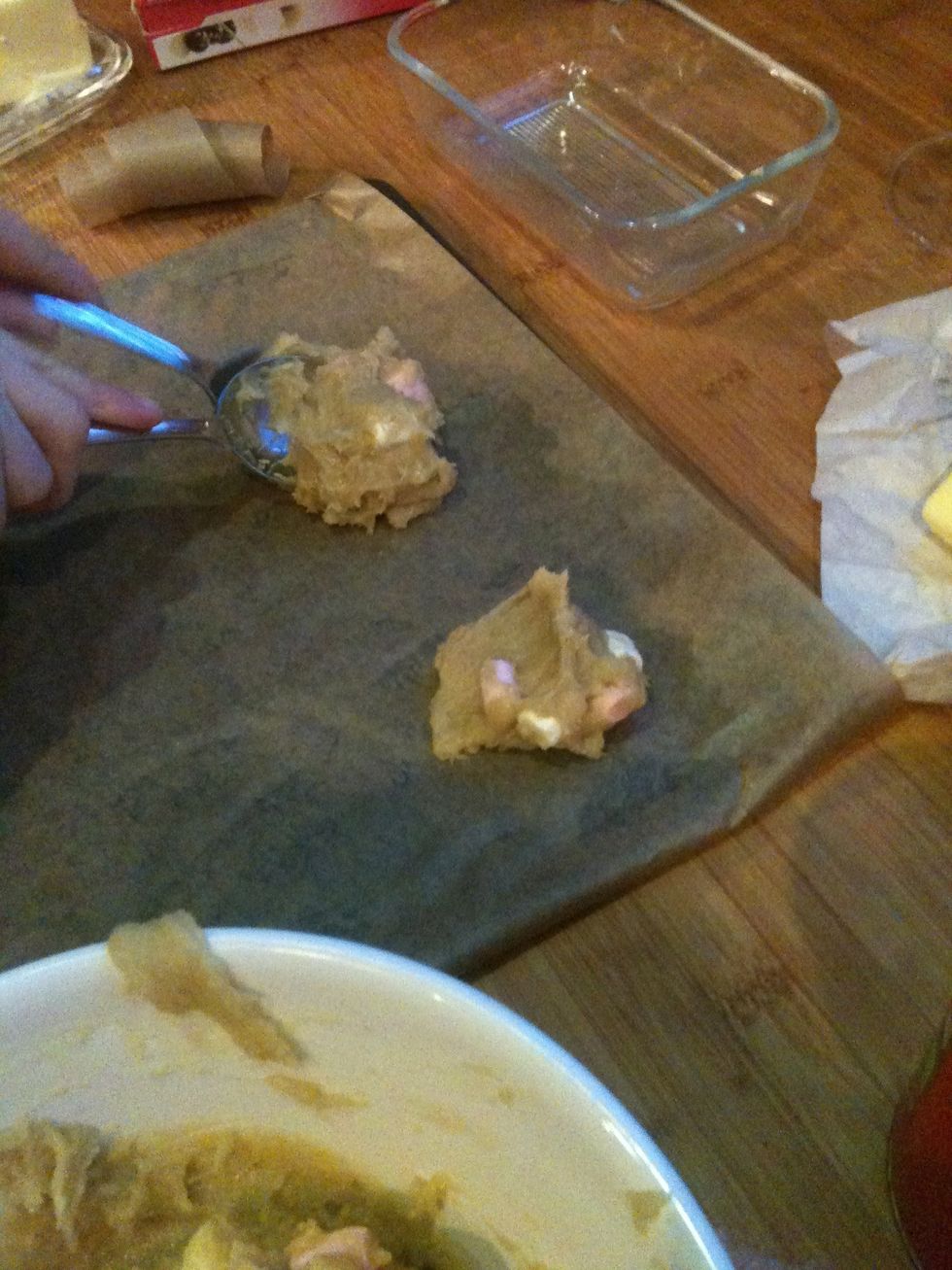 Dollops on the sheet.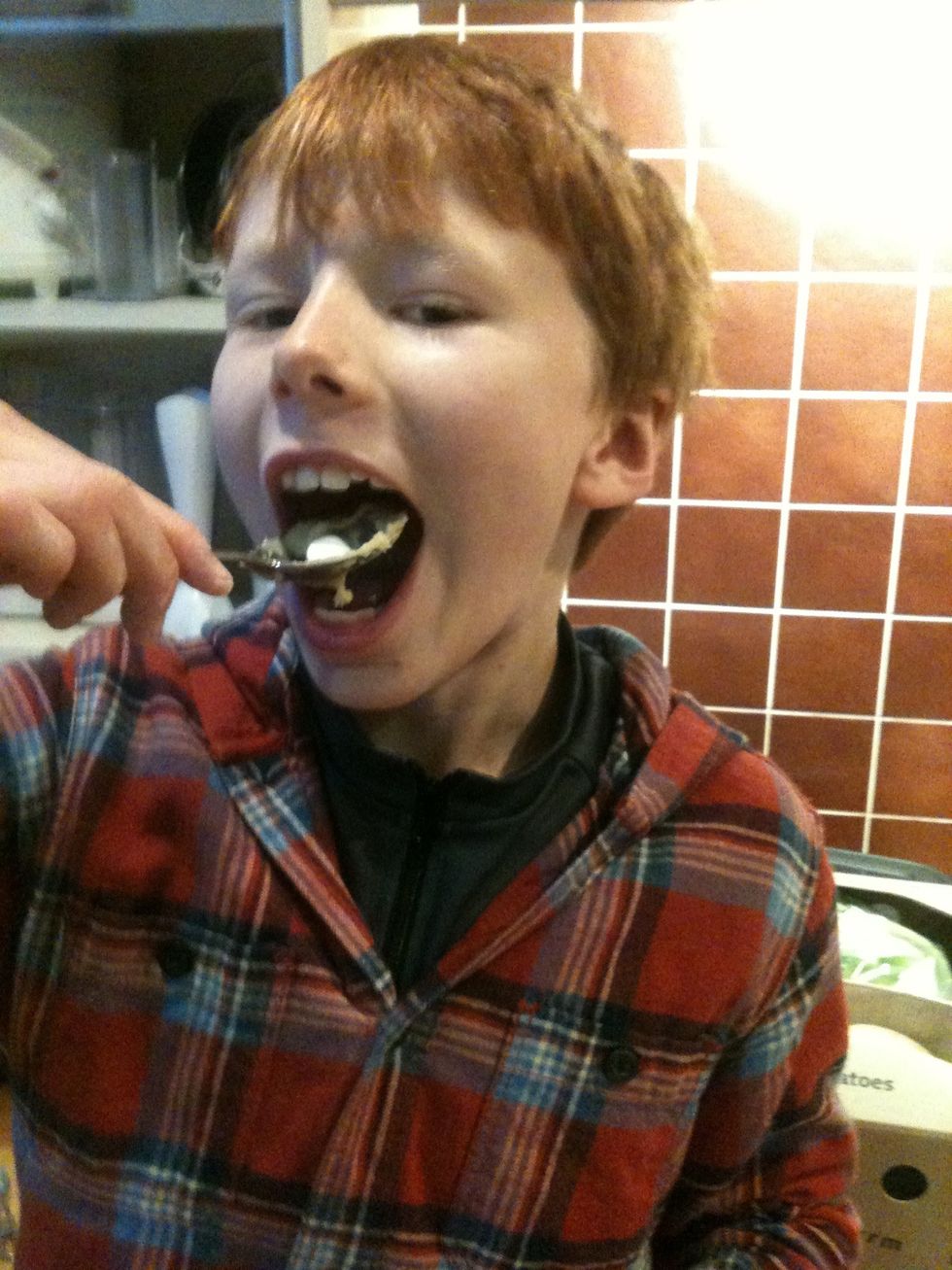 All dollops on sheet. Start the clean up.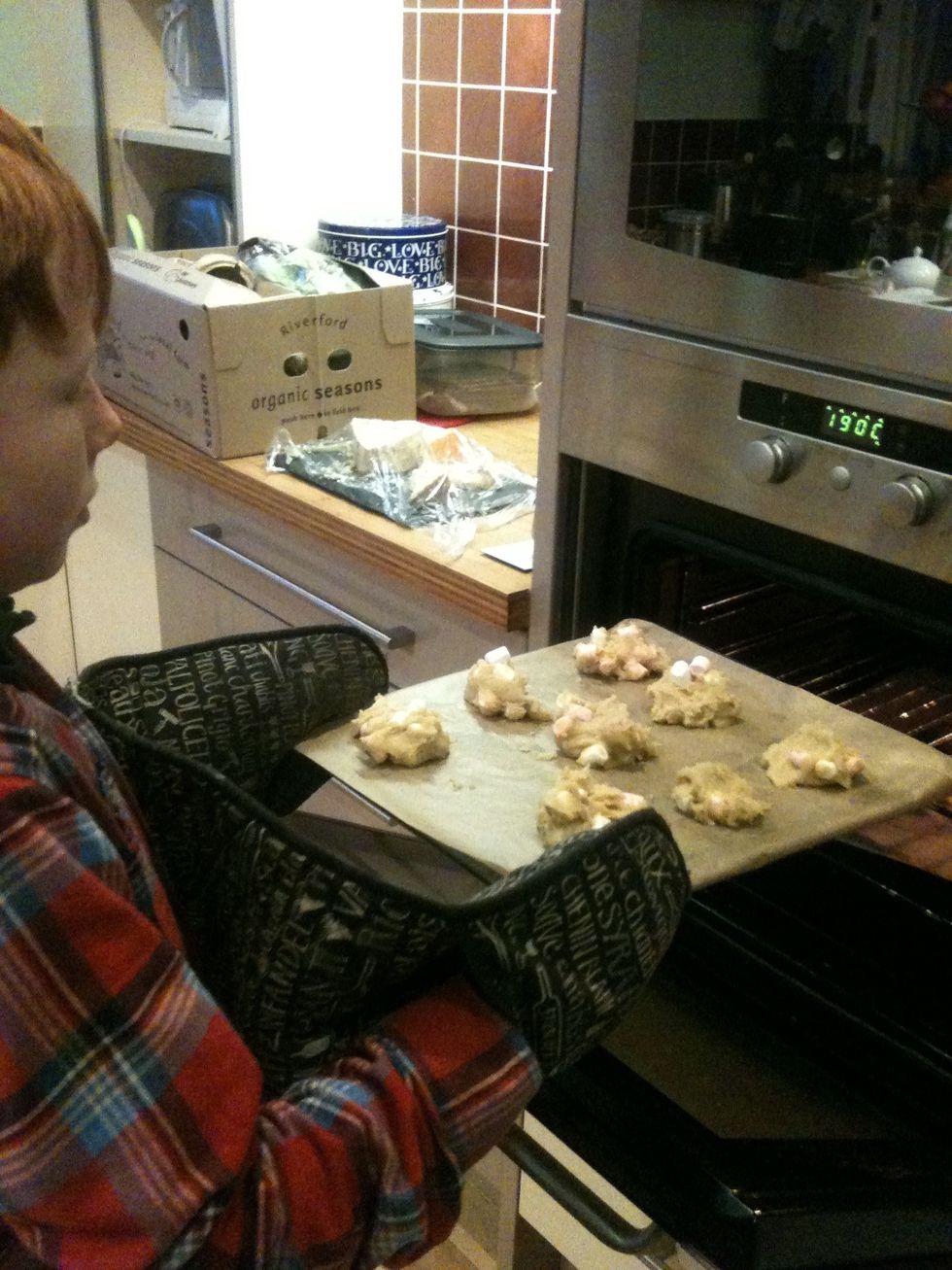 Oven gloves on. Cookies in the oven.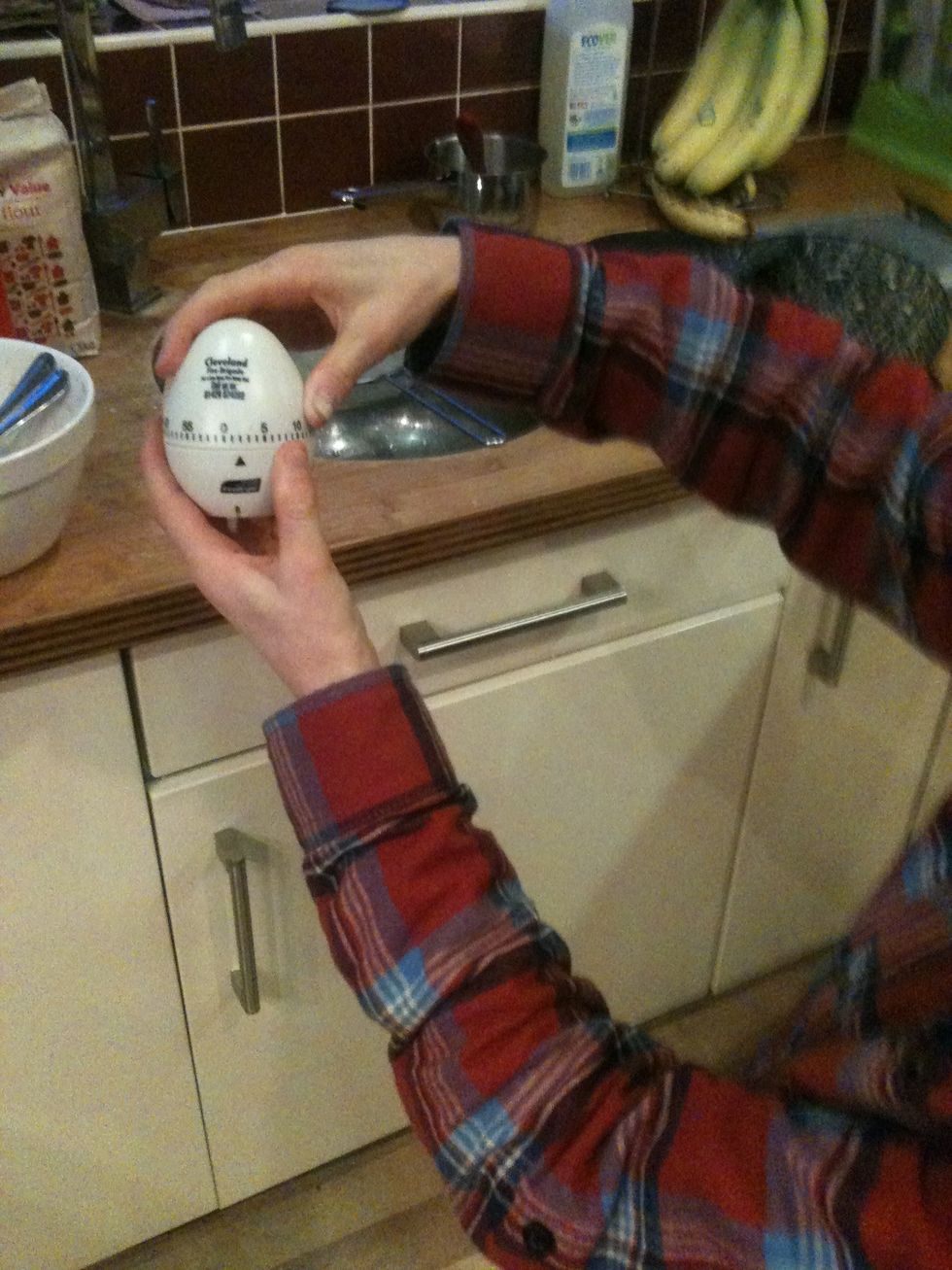 Timer on for 10 minutes.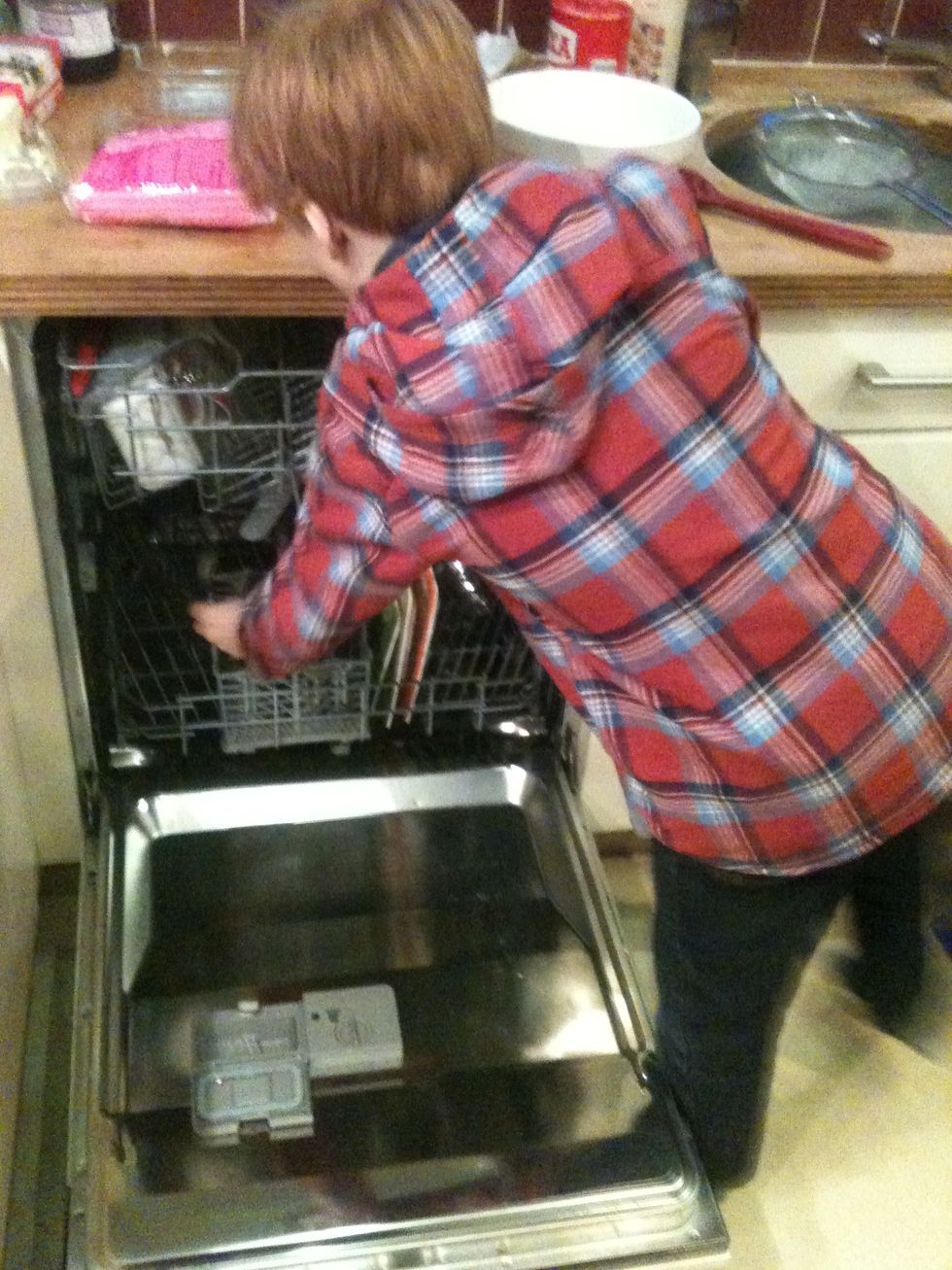 Dishwasher filled while a lovely smell comes from the oven.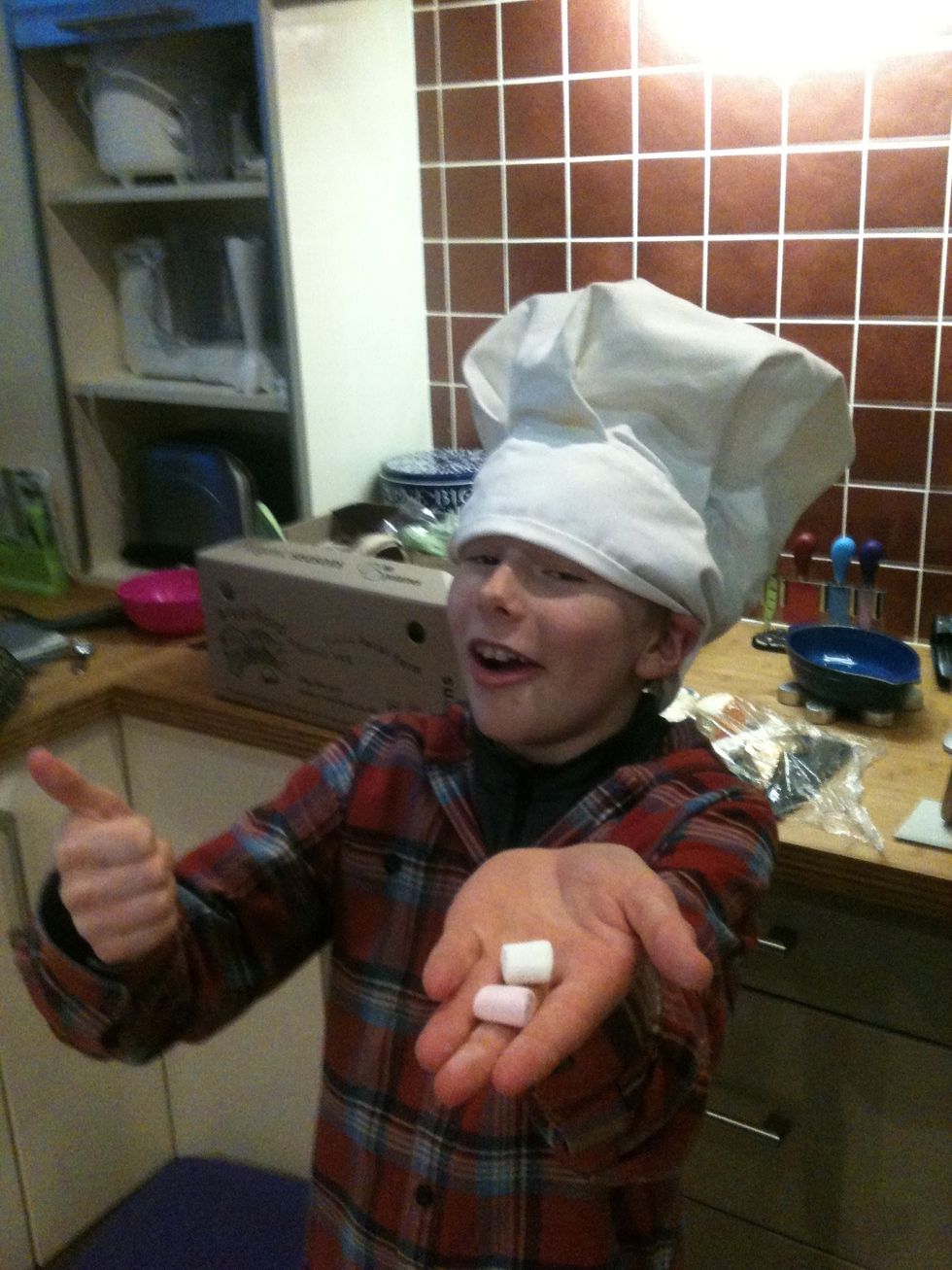 The best chef in the photo.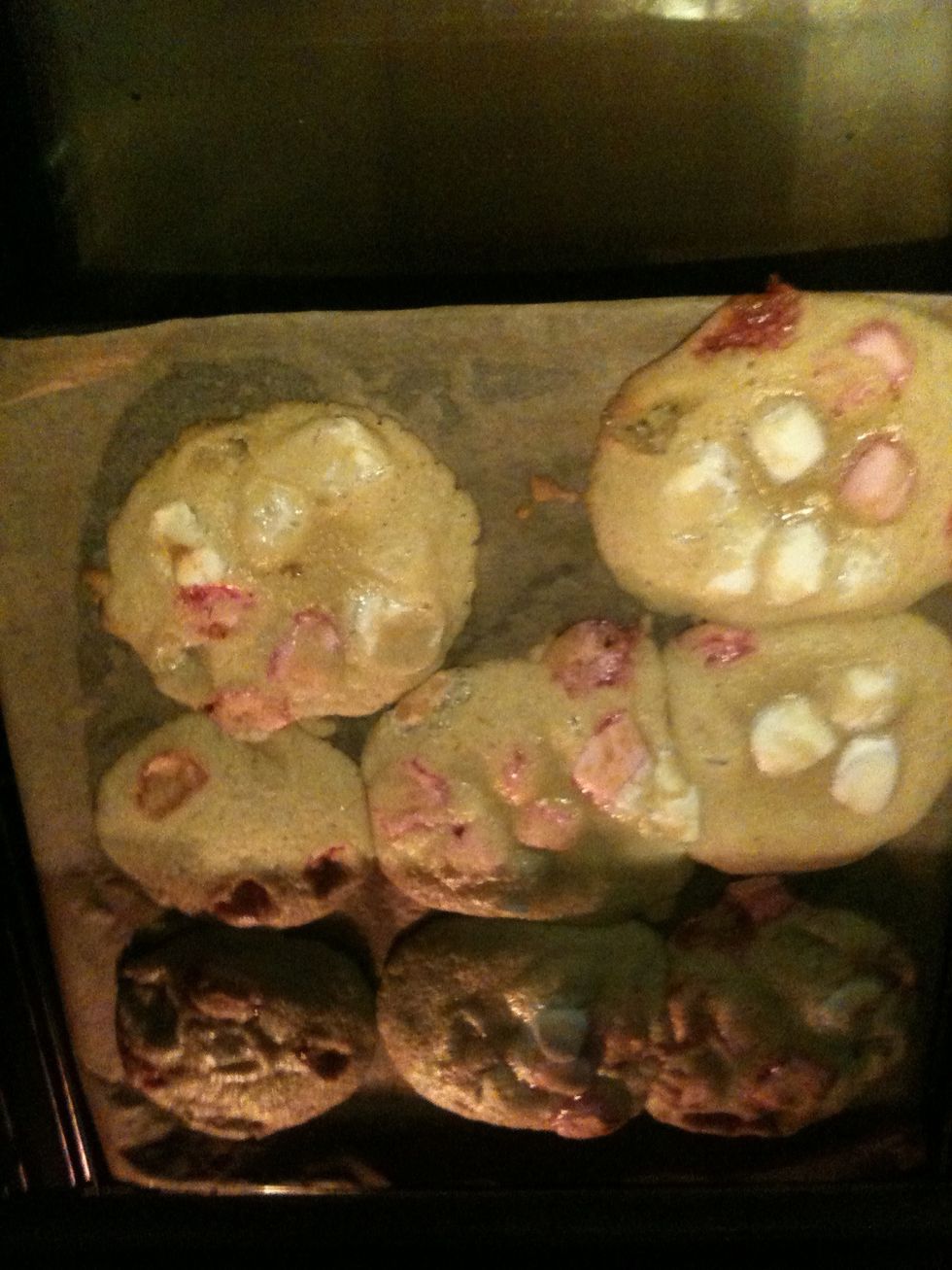 Remember - leave enough space between the cookies!!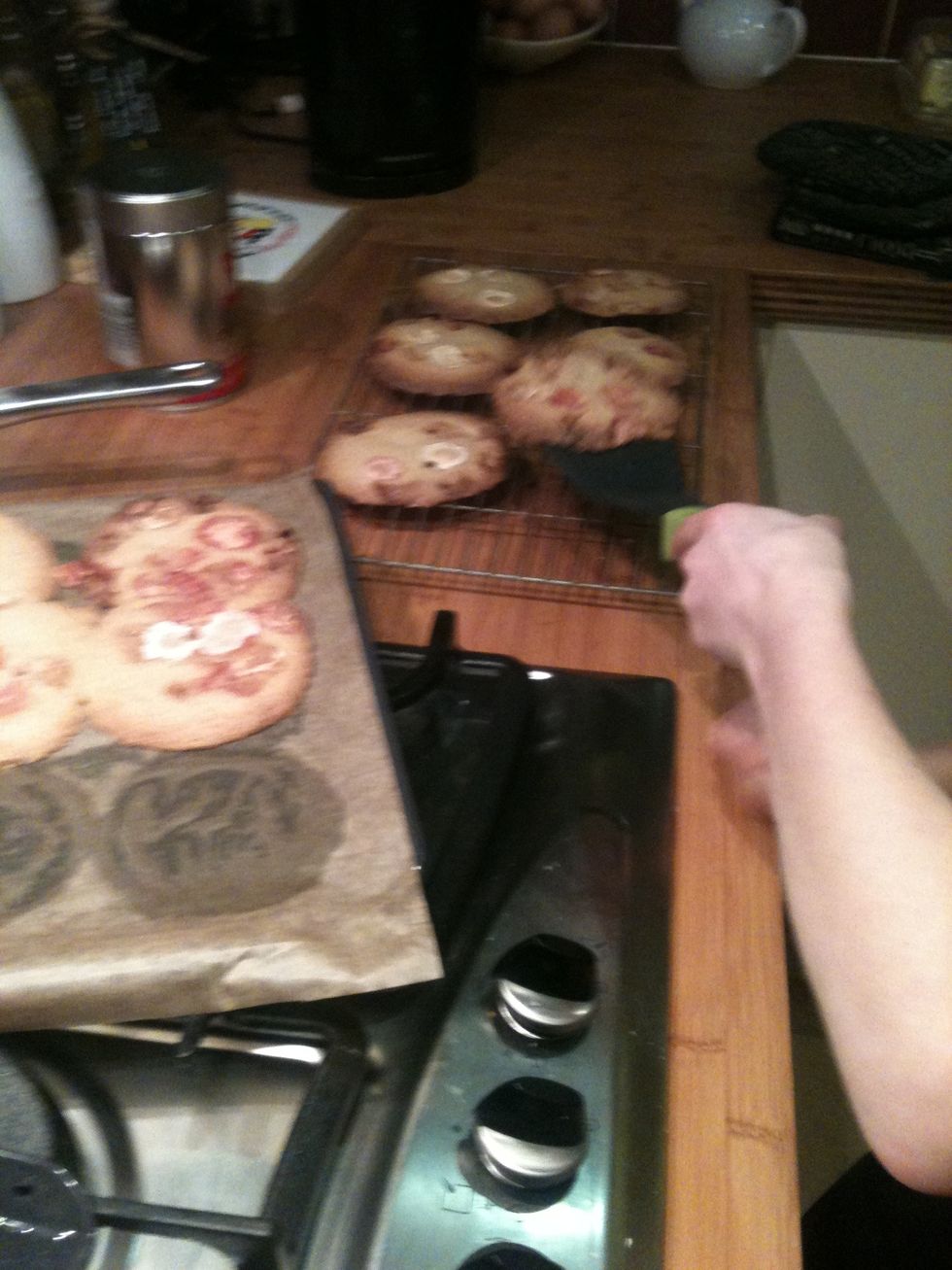 Check after 10 minutes and if the are ready leave for 2 minutes then put on a wire tray.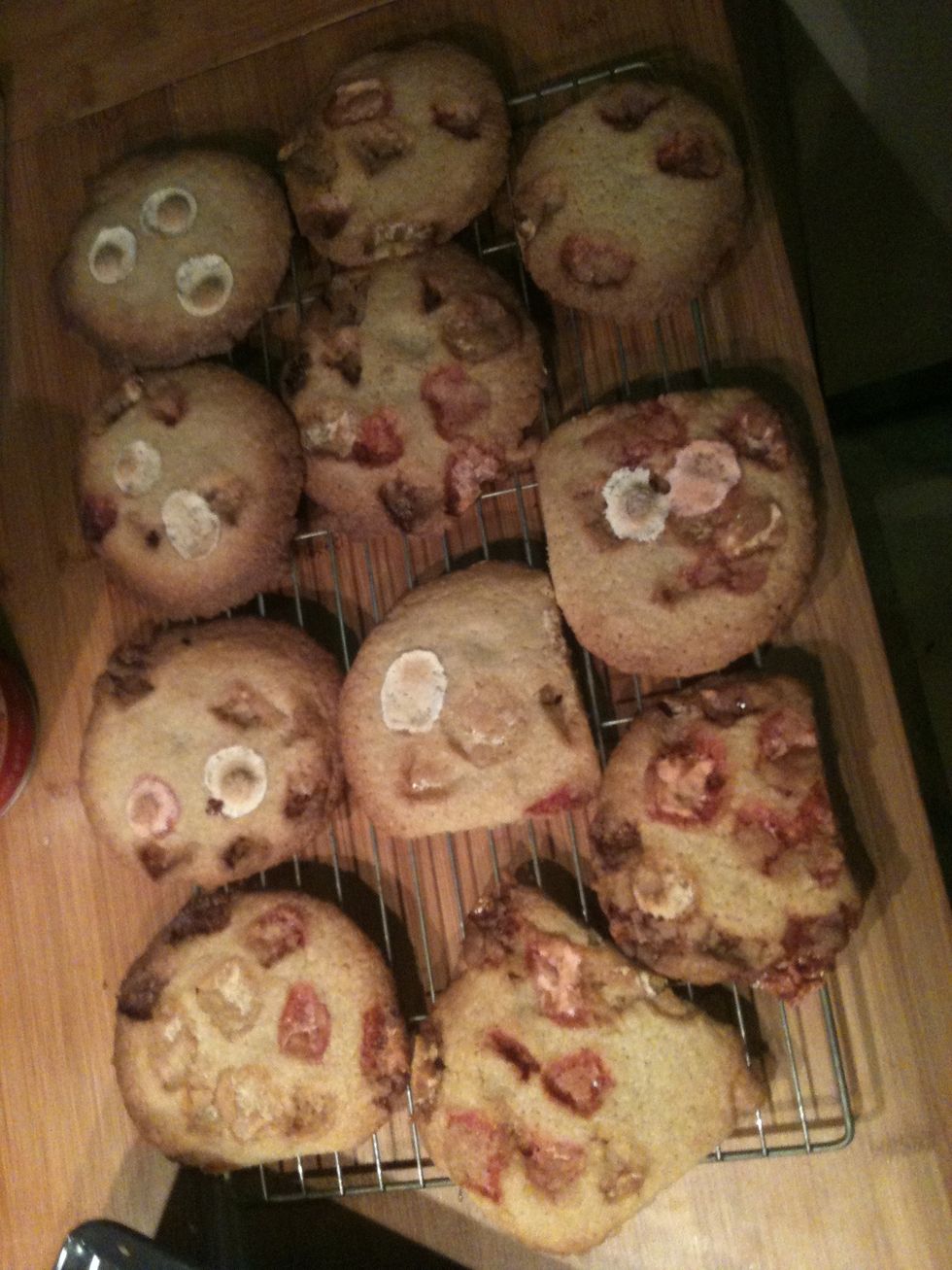 Lush cookies.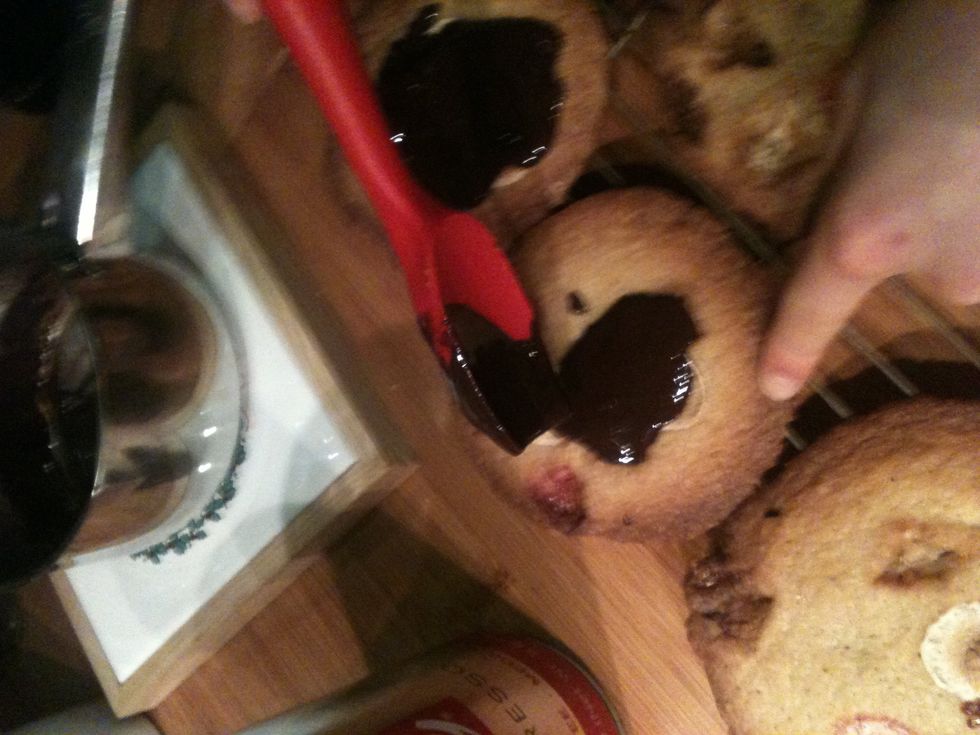 Cover in chocolate.