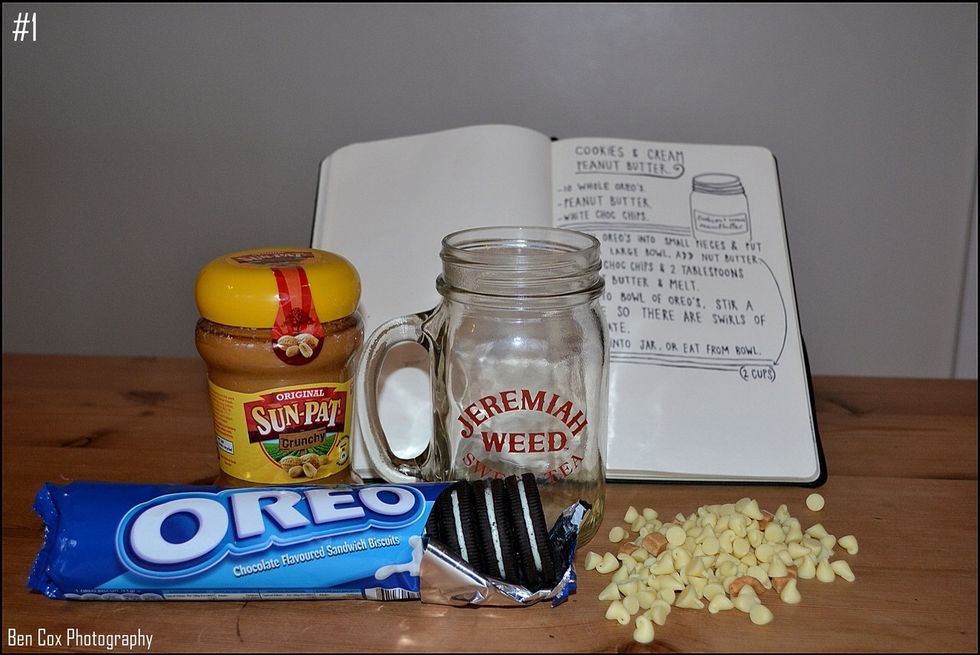 Supplies and recipe.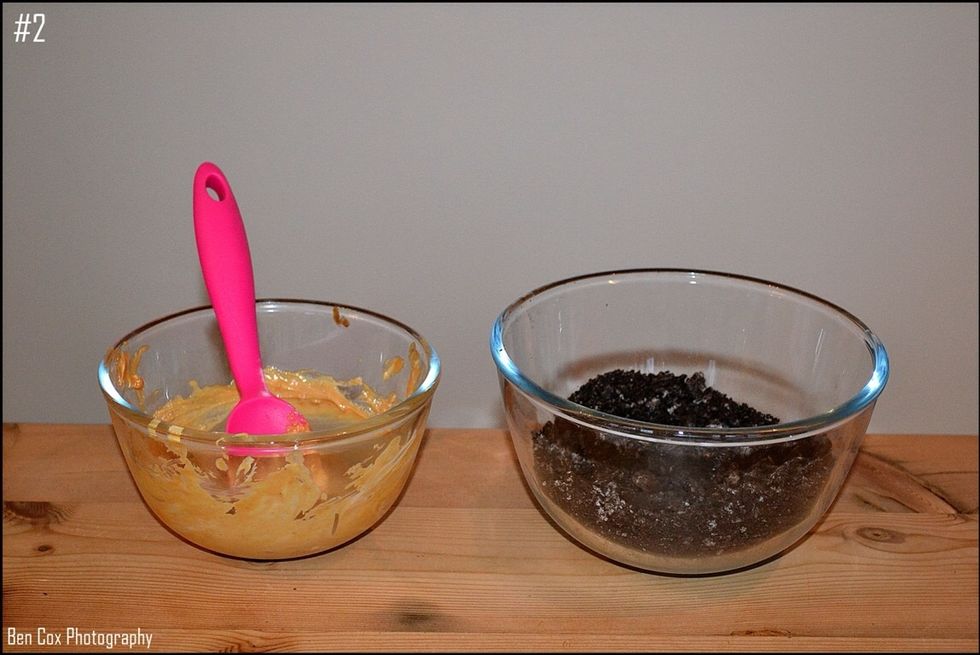 Crush the Oreos and put into a bowl. Also pour the peanut butter into a bowl leaving two tablespoons separate.
Put the two tablespoons of peanut butter into a small bowl with the white chocolate chips. Melt them in the microwave. While its melting, mix the peanut butter and the Oreos into one bowl.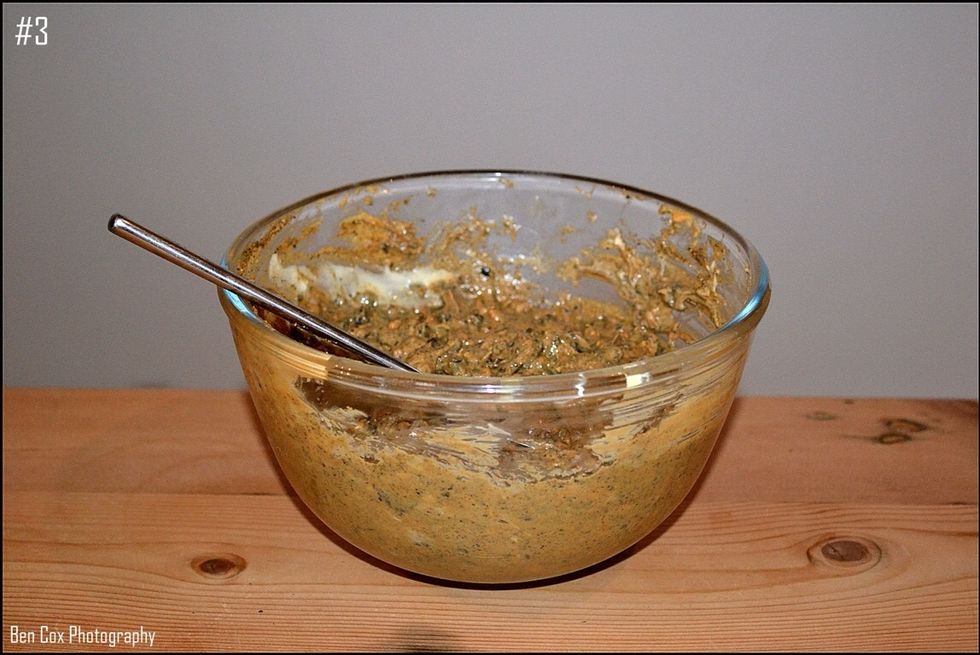 Mix the Oreo/peanut butter and the white choc chip/peanut butter together in one bowl.
Place into your container, simple. Enjoy on toast, brioche, on its own, with whatever you want.
10.0 Oreo cookies
1.0 Jar of peanut butter
1.0bnch of white chocolate chips