A house rabbit's diet is very important for them to stay healthy. 80% of a rabbit's daily food should be timothy or orchard grass hay; 15% fresh, leafy vegetables, and 5% fruits and healthy treats.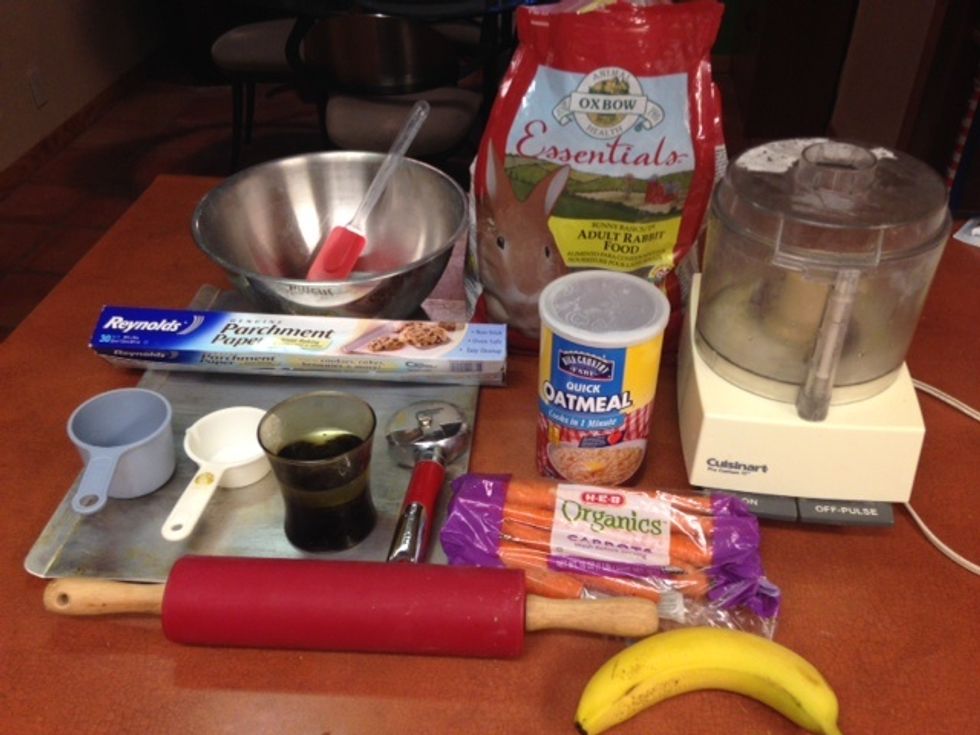 This is everything you need to make a healthy house rabbit treat - fruit cookies.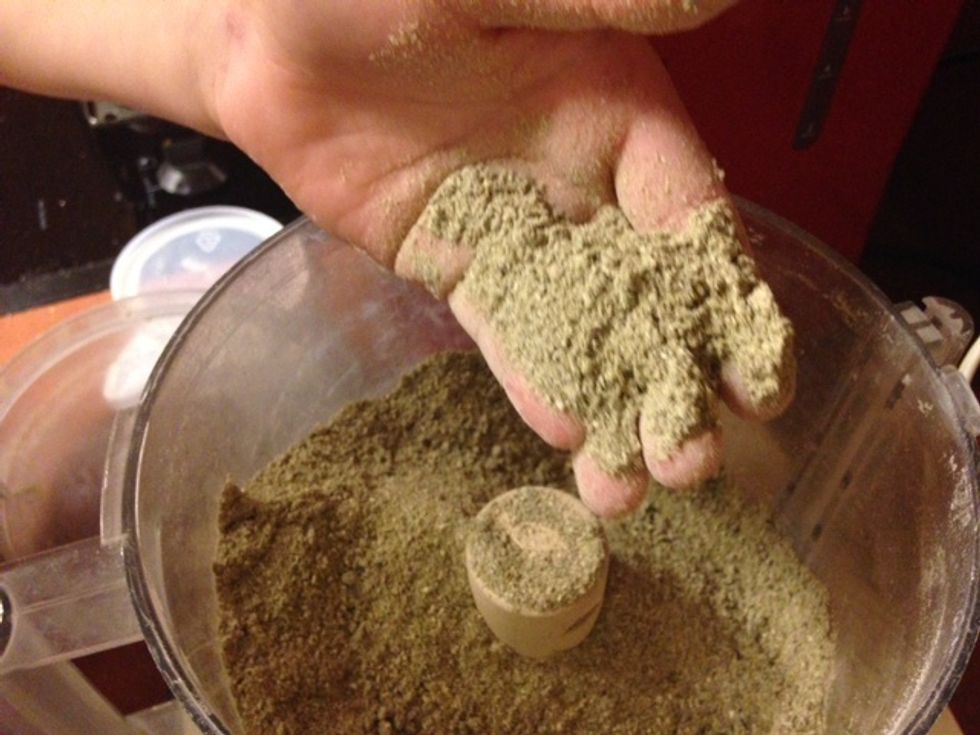 Start by putting the pellets and oatmeal in blender and blend on high speed until they are a fine powder. Pour into a mixing bowl.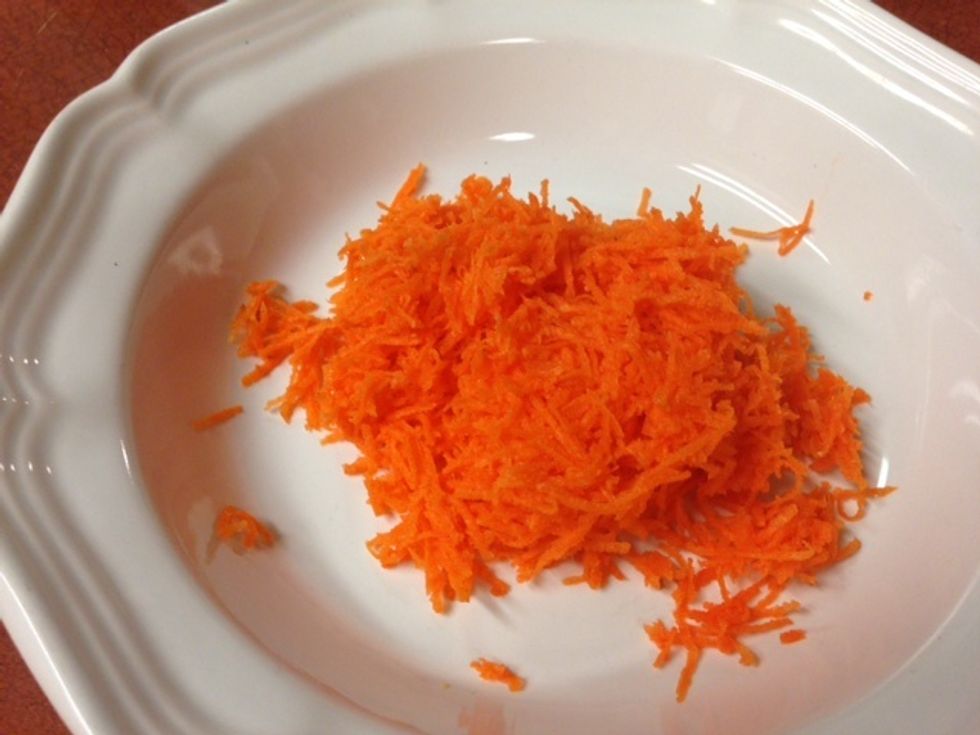 Grate carrot using box grater into very small pieces. Drop grated carrot into bowl with pellet/oatmeal powder.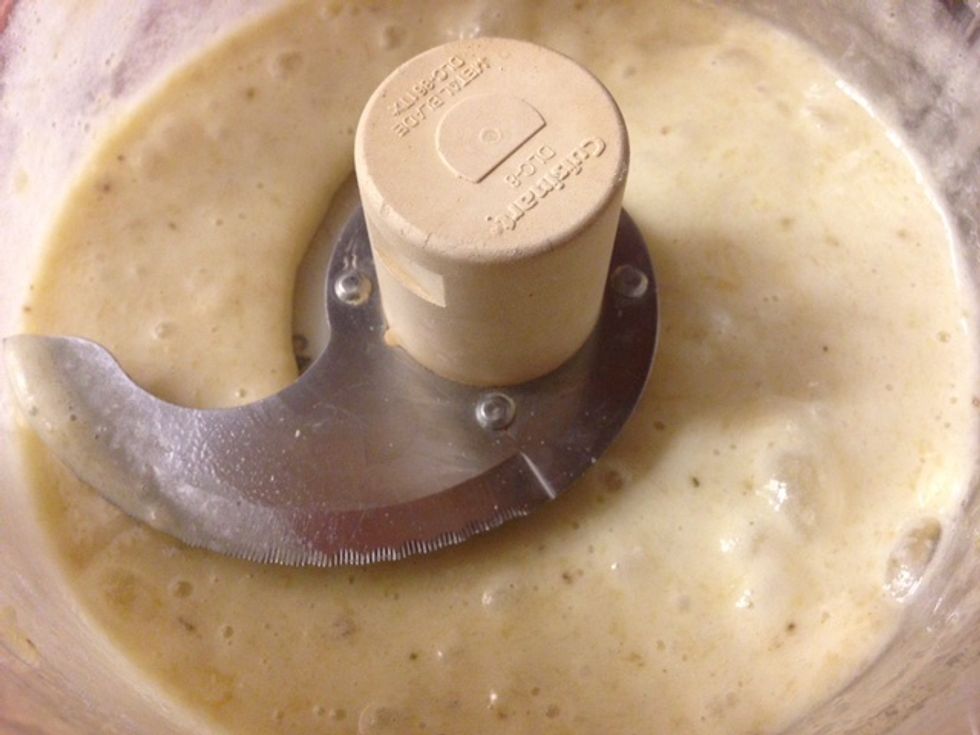 Place peeled banana in blender and blend until smooth and creamy. Put pureed banana into bowl with pellet/oatmeal powder and carrot.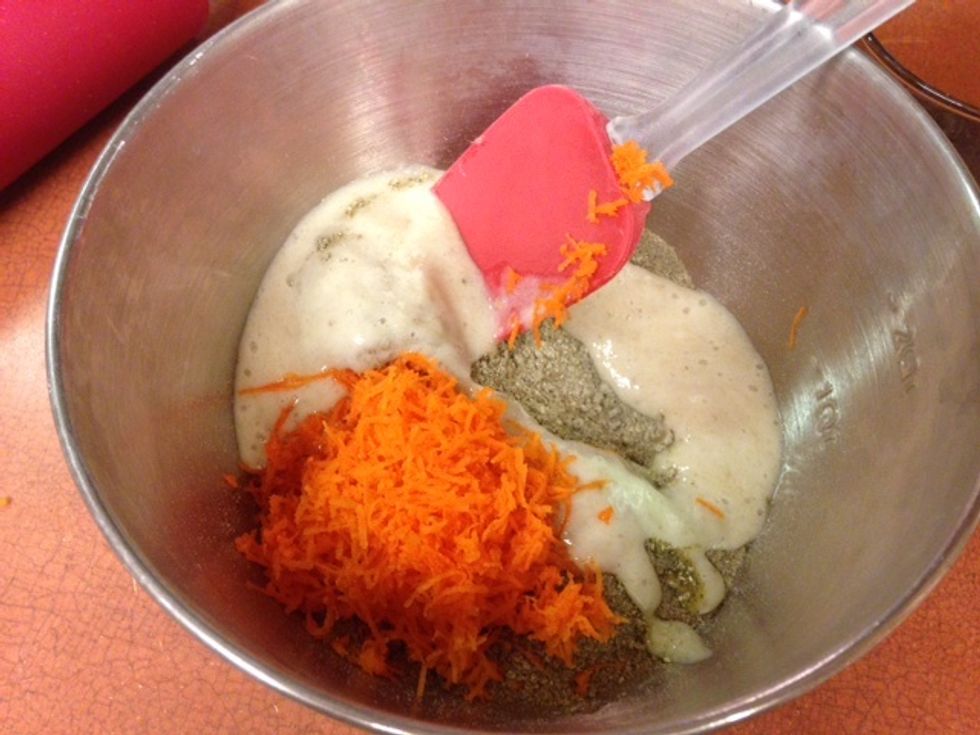 Add applesauce to the bowl and mix all ingredients thoroughly. Add water 2 tablespoons at a time, mixing after each addition. The dough should be moist and hold together like stiff cookie dough.
The dough should look like this when you get done mixing. If it feels too dry or doesn't clump together easily, add a little more water.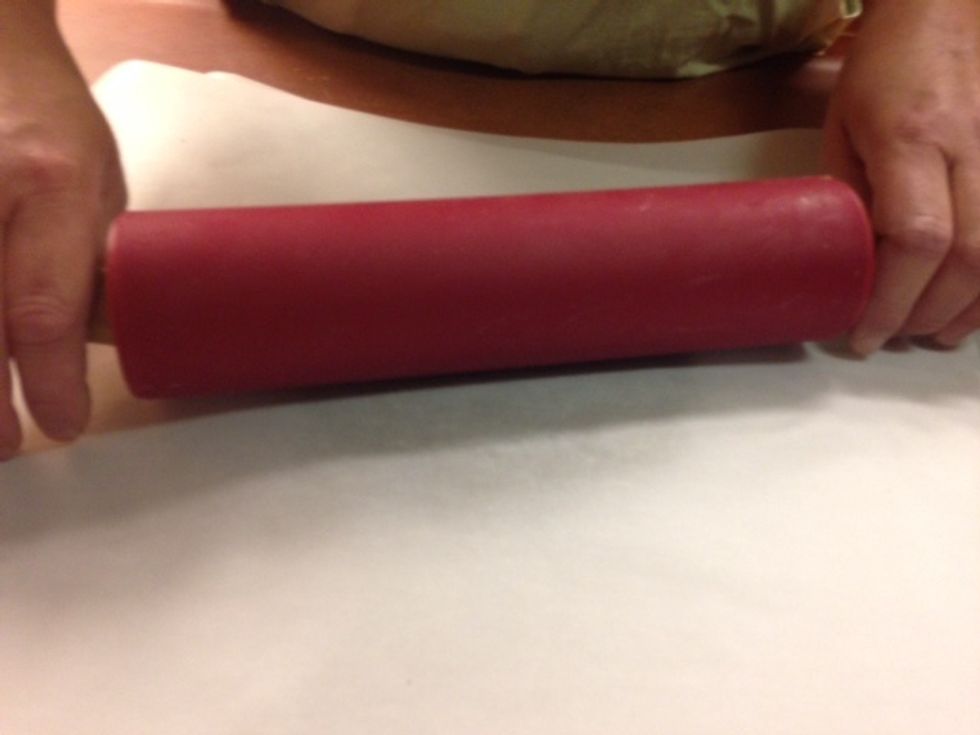 Roll out 1/2 of the dough between 2 sheets of parchment paper until it is about 1/8" thick. (If it falls apart as you roll it out, it's too dry. Add a little more water, reshape and roll out again)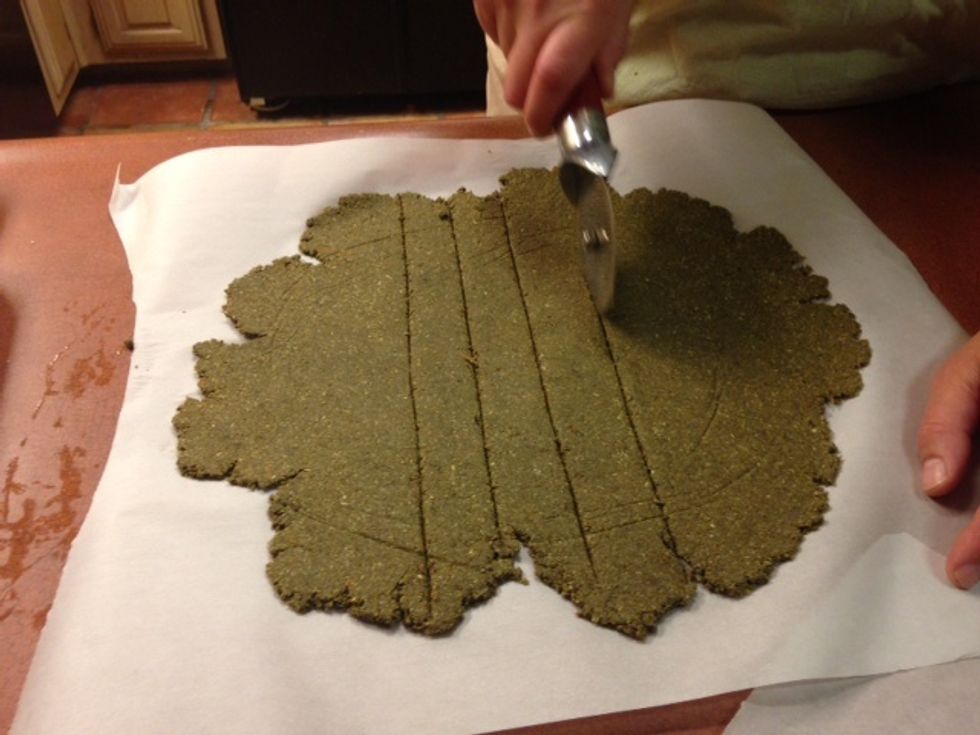 Cut dough with pizza cutter into 1-inch squares.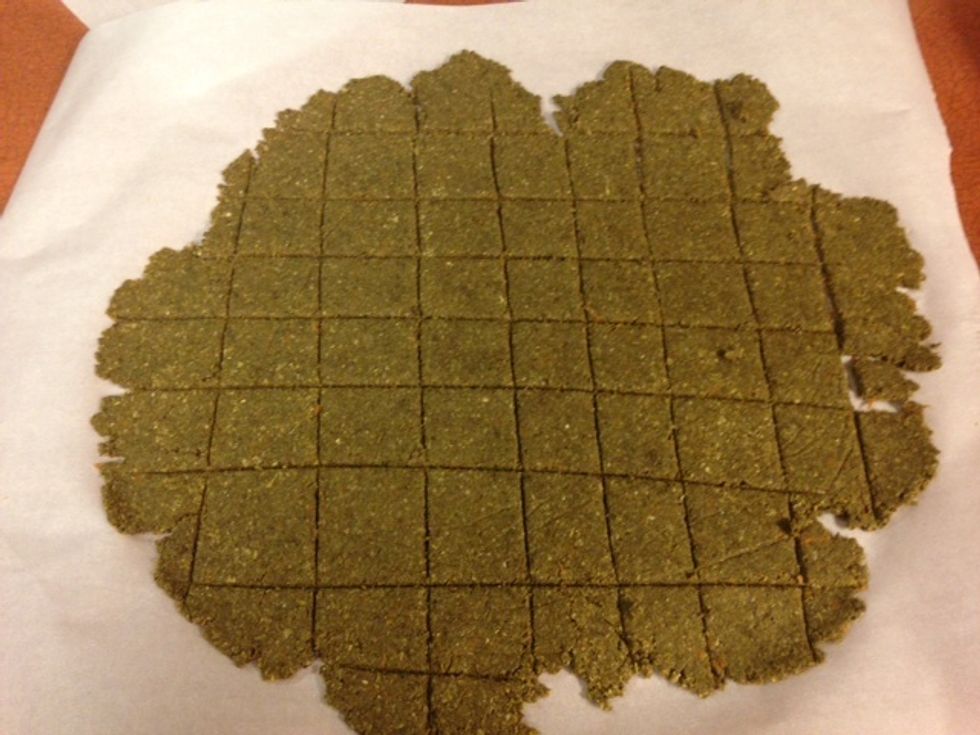 Transfer parchment paper with cookies to a baking sheet.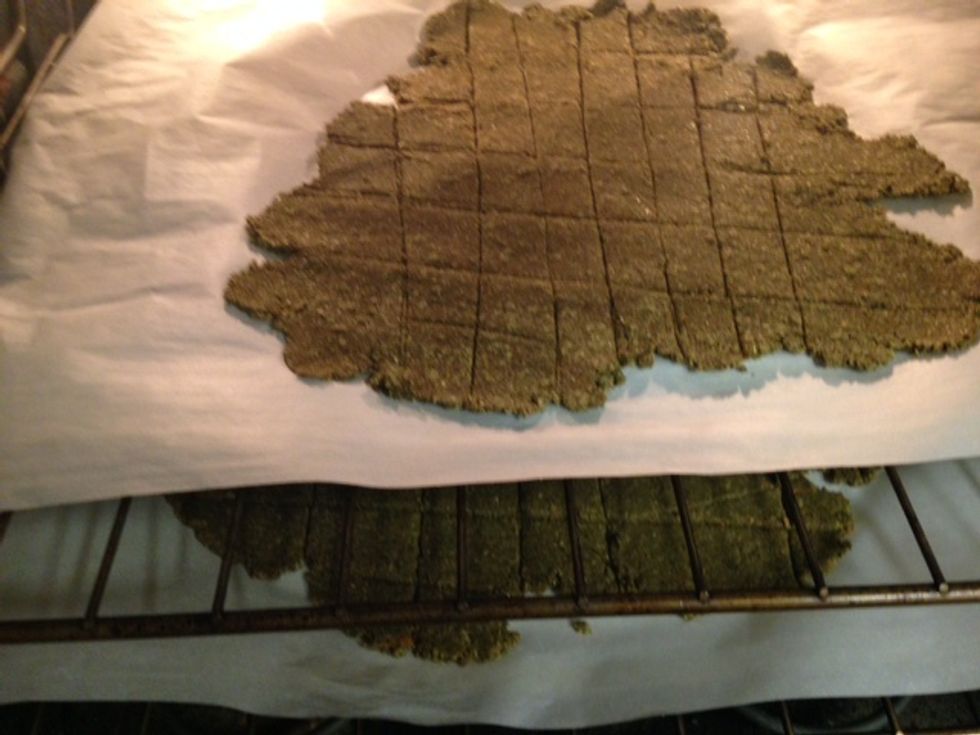 Bake cookies for approximately 1 1/2 hours in a 250 degree oven, then turn off heat and let them sit in the oven for several hours or overnight to fully dry out. (Do not let them brown)
After the 2 hour bake time, if the cookies don't seem to be drying on the bottom, break them apart and flip them over on the baking sheet. Continue to dry them in the turned off oven.
For variety, you can add canned pumpkin instead of applesauce, or chopped raisins, or dried, unsweetened mango or papaya instead of grated carrot.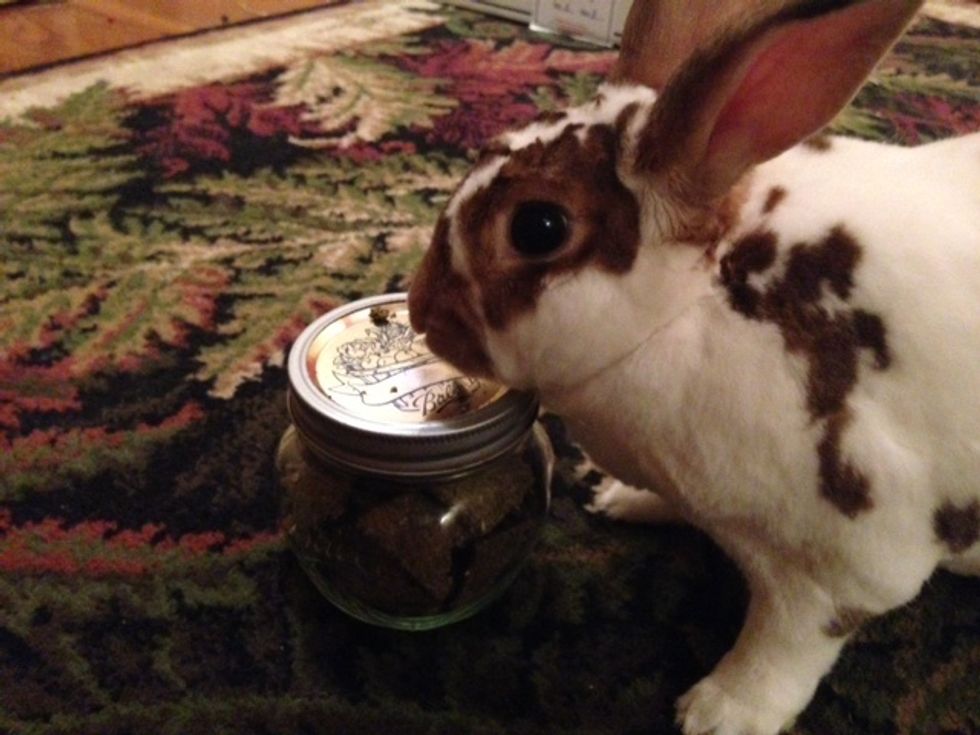 Cookie Bun says you should store them in a sealed container. They will stay fresh for at least one month, but they won't last that long!
1.0c Pelleted rabbit food (such as Oxbow)
1/2c Quick cook rolled oats
1.0 Large ripe banana (organic)
1.0 Large carrot (organic)
1/4c Unsweetened applesauce (organic)
Water
measuring cups
rolling pin
blender
large bowl
pizza cutter
baking sheet