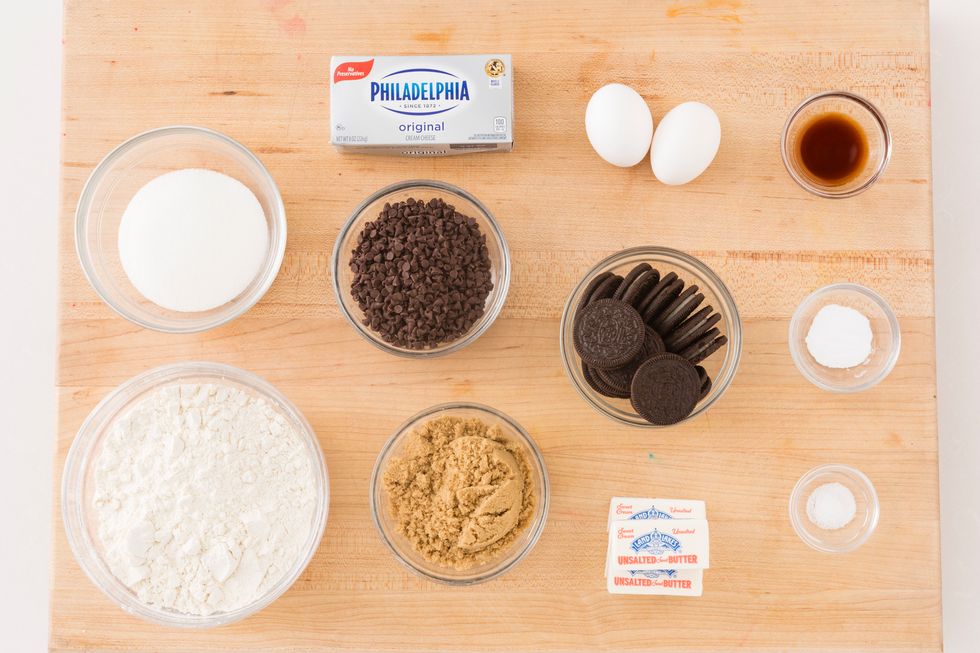 Gather your ingredients + preheat your oven to 350 degrees F.
In a medium bowl, add your flour, baking soda and salt.
Add sugar.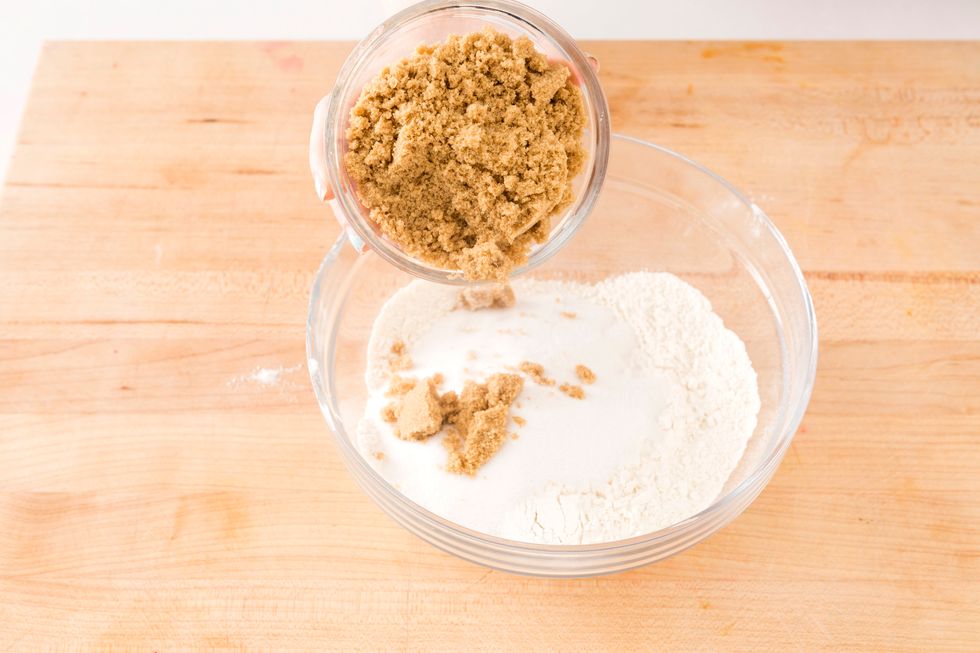 Add brown sugar and mix.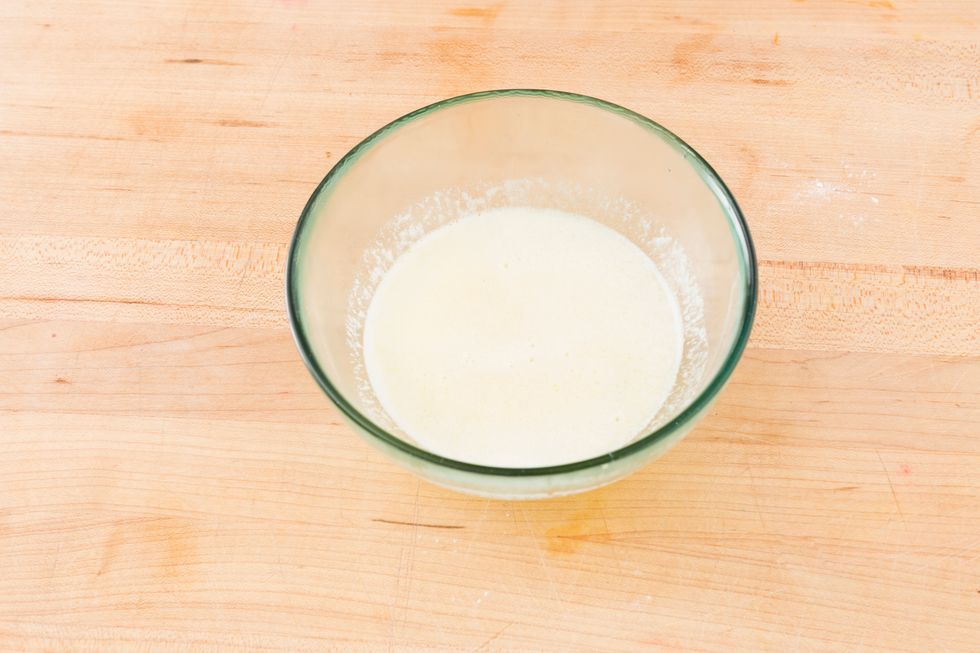 Add your melted butter to a medium bowl.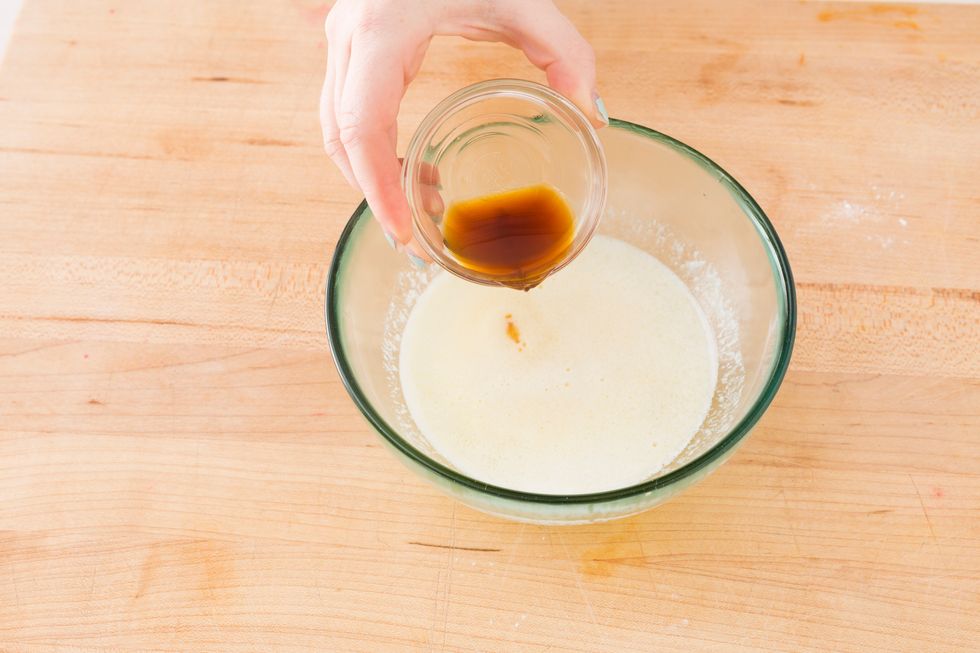 Add vanilla + milk.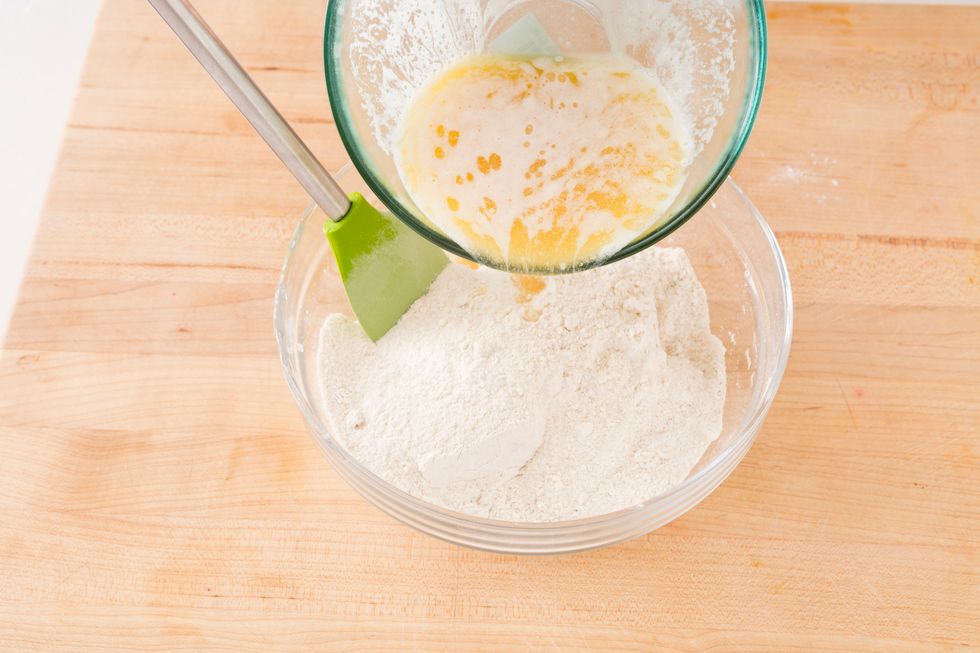 Add to dry mixture and mix well.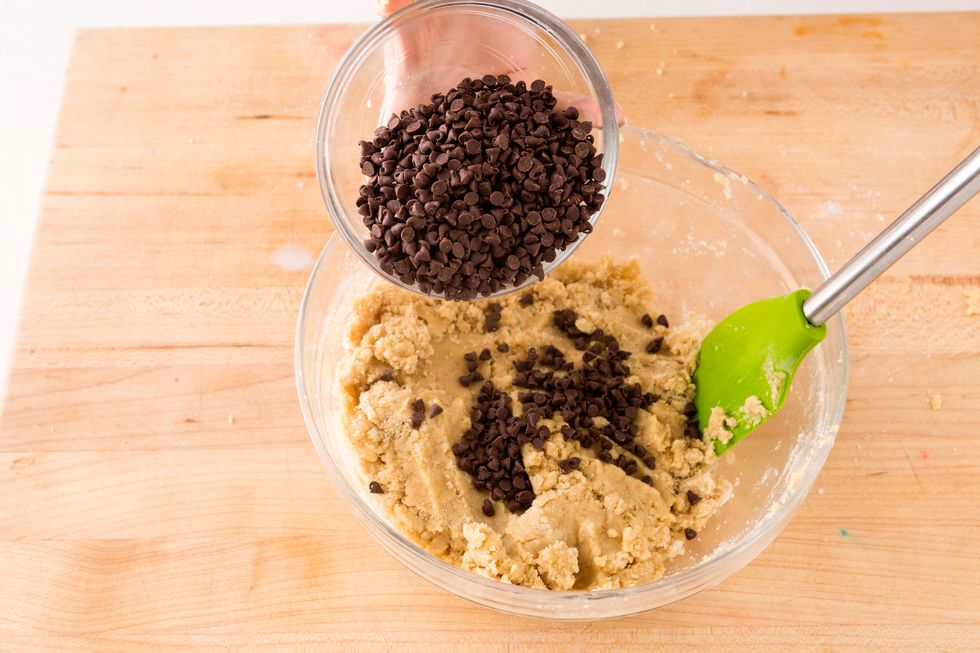 Lastly, add your mini chocolate chips and stir to combine. Roll into 1-inch balls and place them on a cookie sheet lined in parchment paper and place in freezer.
Crush Oreos in a food processor.
Place crushed Oreos in medium bowl. Then, add your 6 tablespoons of melted butter. Stir to combine.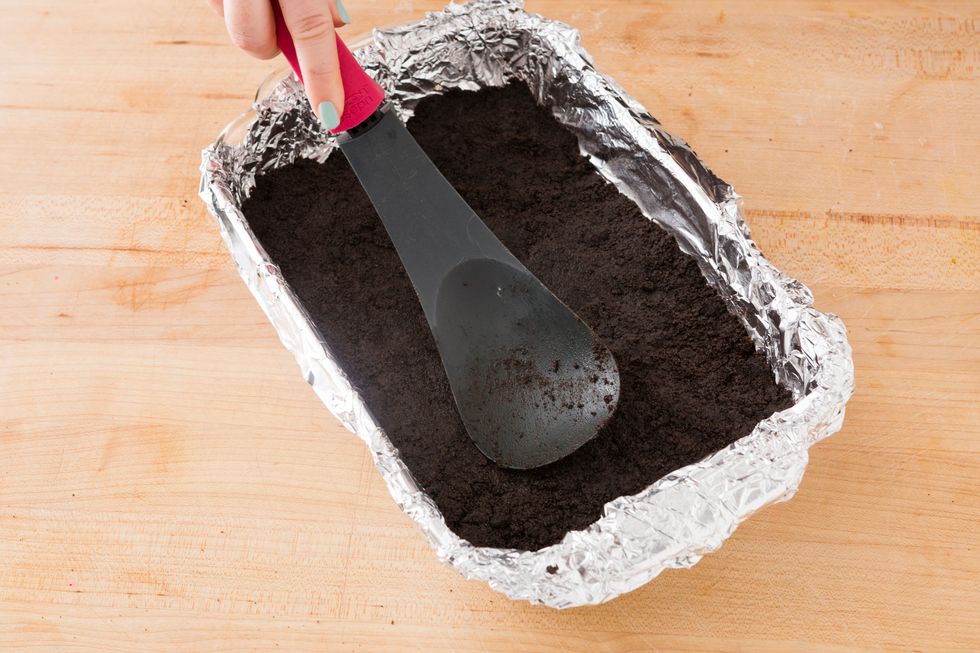 Press the cookie crumbles in the bottom of 9x9 pan lined with aluminum foil. Then bake the crust for 6-7 minutes.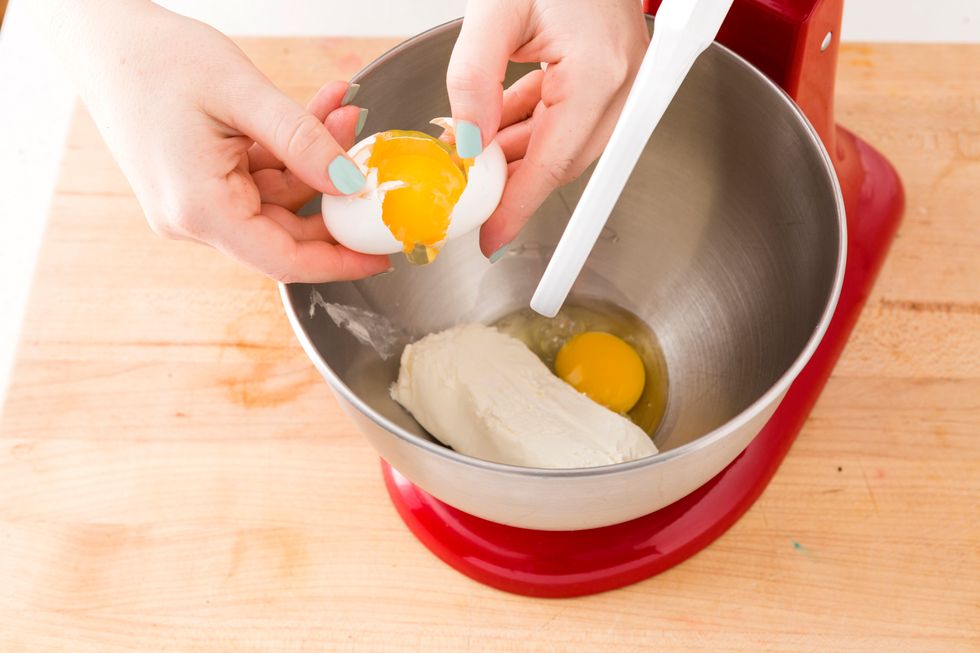 For the cheesecake filling, mix cream cheese and eggs in a stand mixer.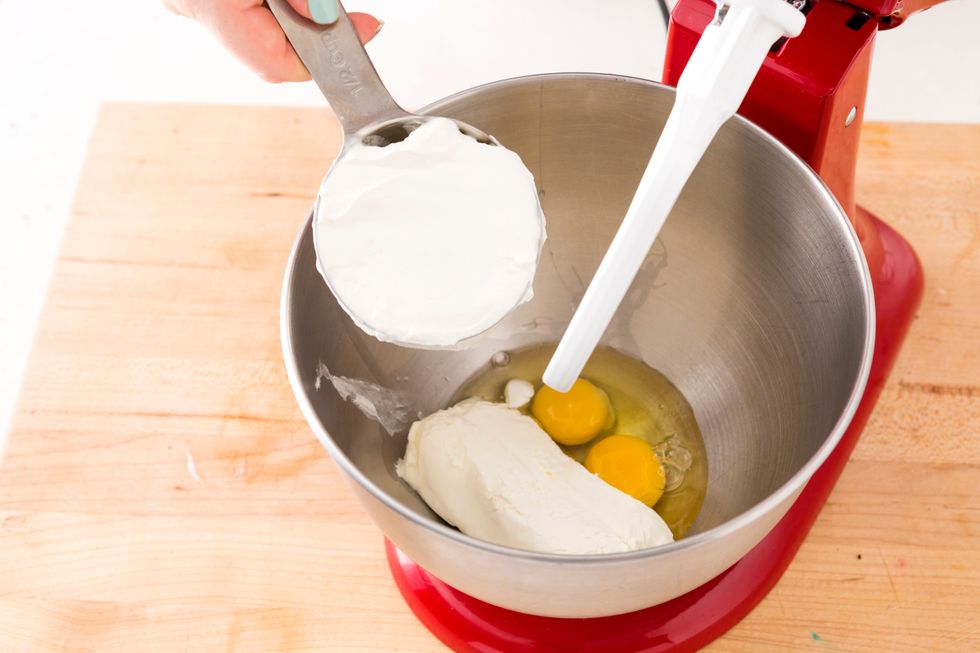 Add in sore cream.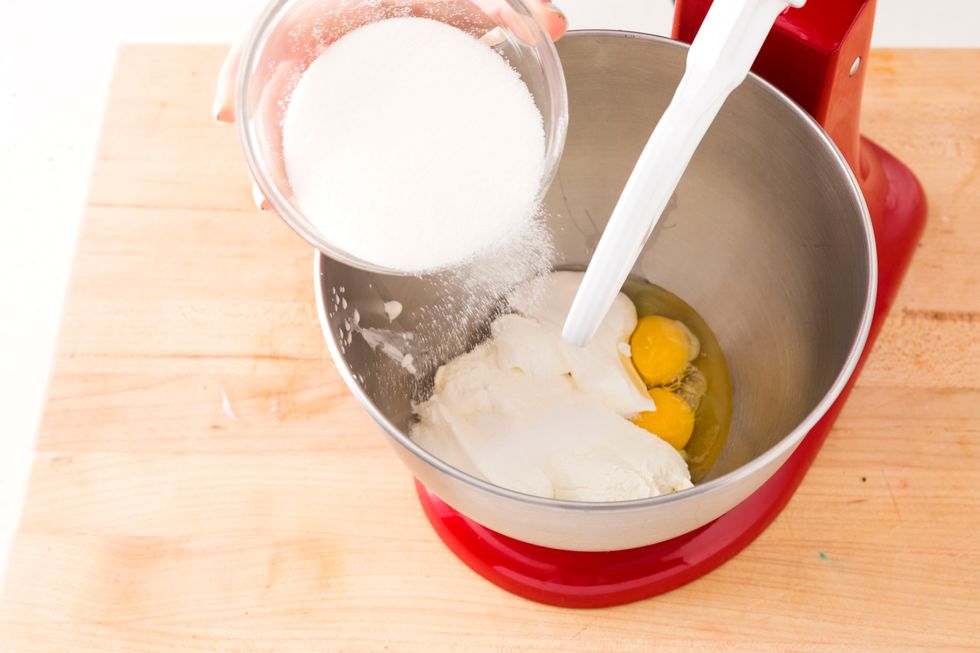 Add in sugar.
Add in vanilla. Beat mixture until smooth, about 3 minutes.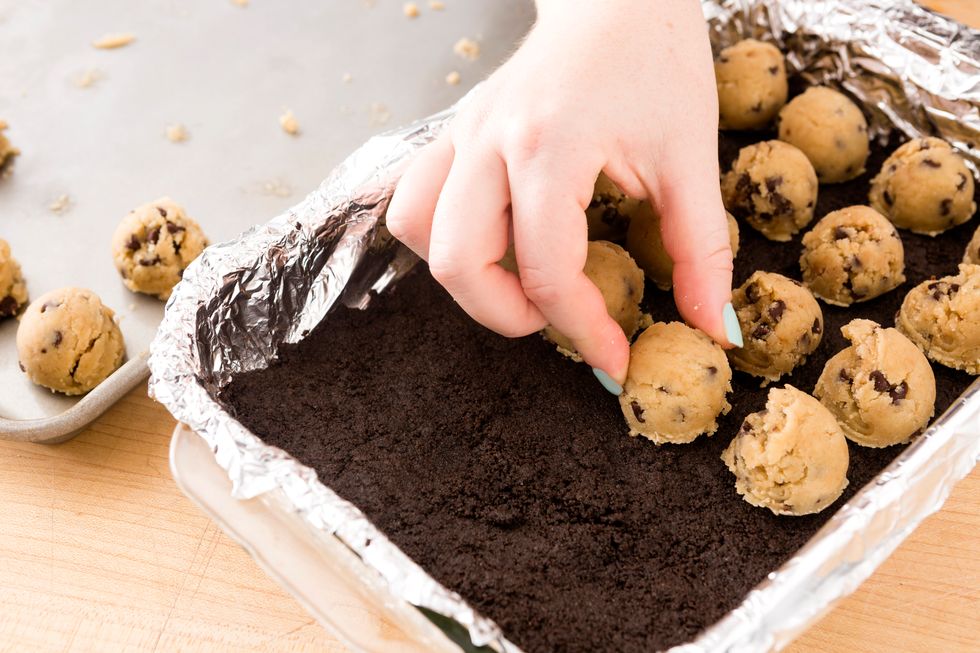 Once the Oreo crust has come out of the oven, place the frozen cookie dough balls on top of the crust.
Pour the cheesecake filling over the top.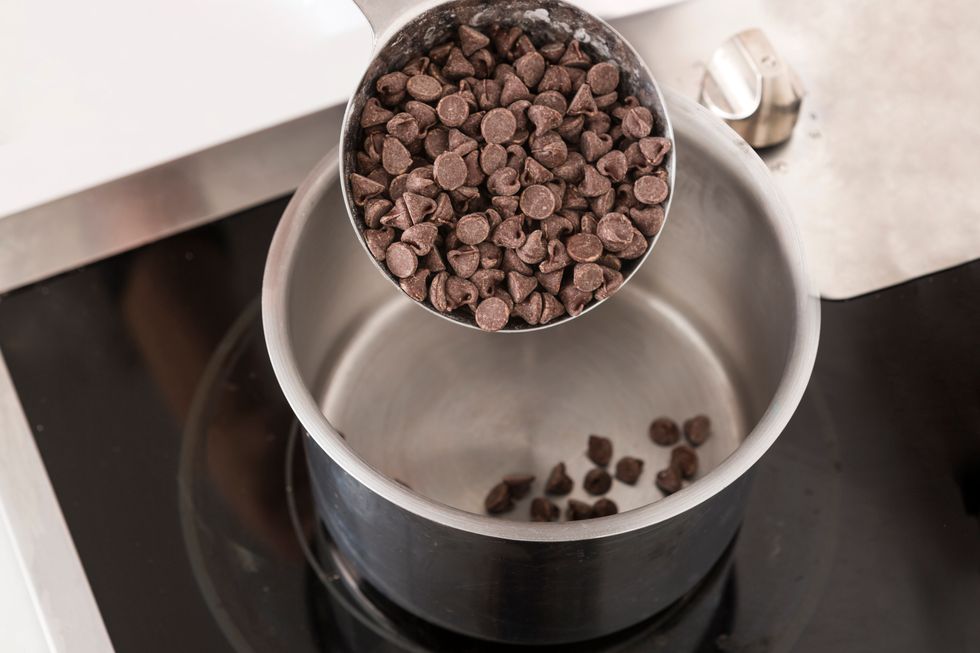 For the ganache, add your chocolate chips to a small saucepan.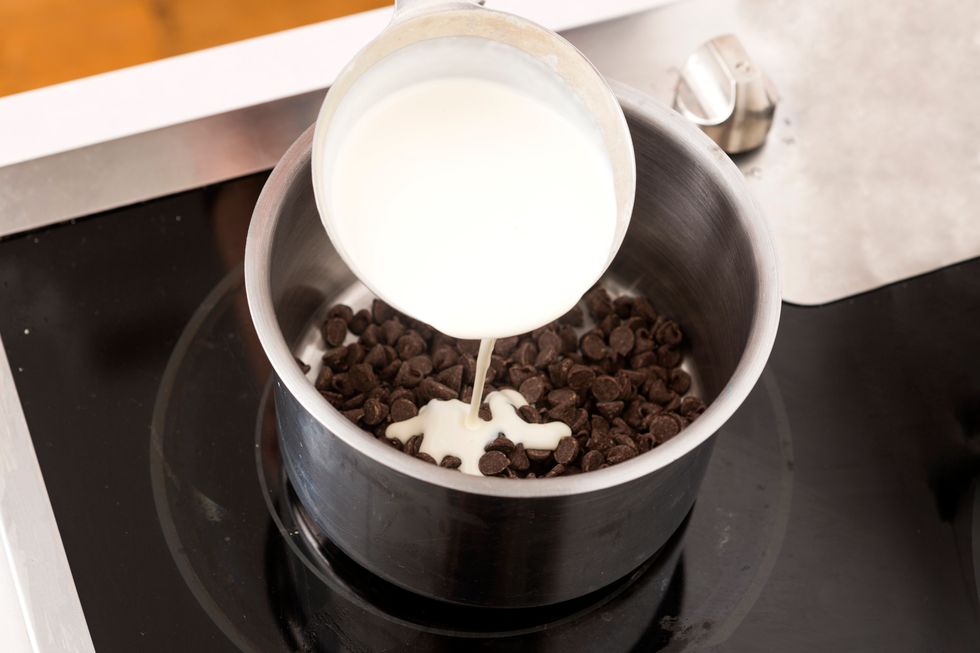 Then, add your heavy cream and warm until all the chocolate has melted into the cream.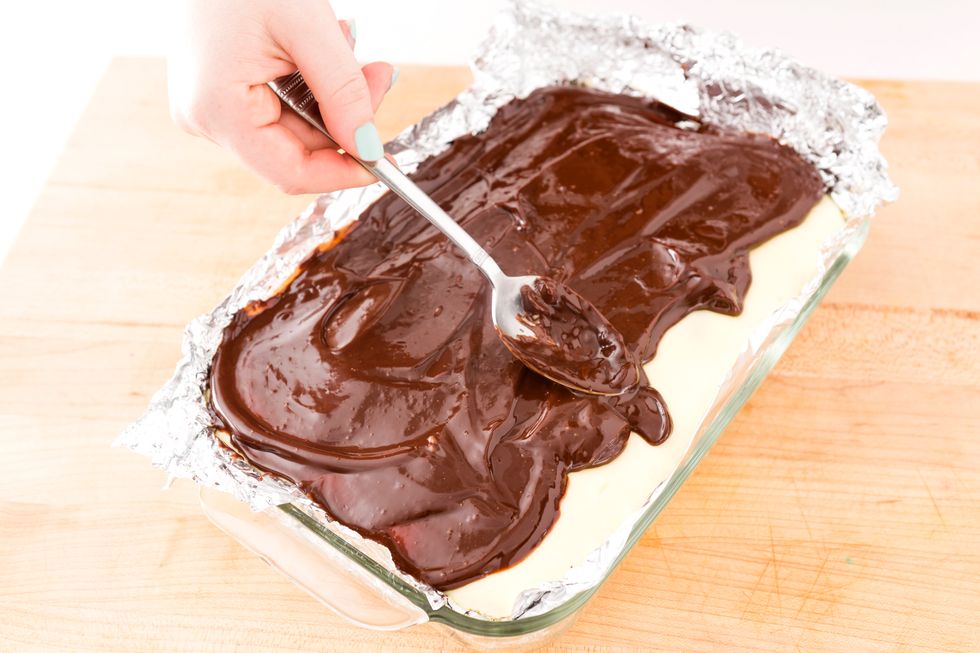 Pour the ganache over the top of your cheesecake bars, making sure to spread it out evenly.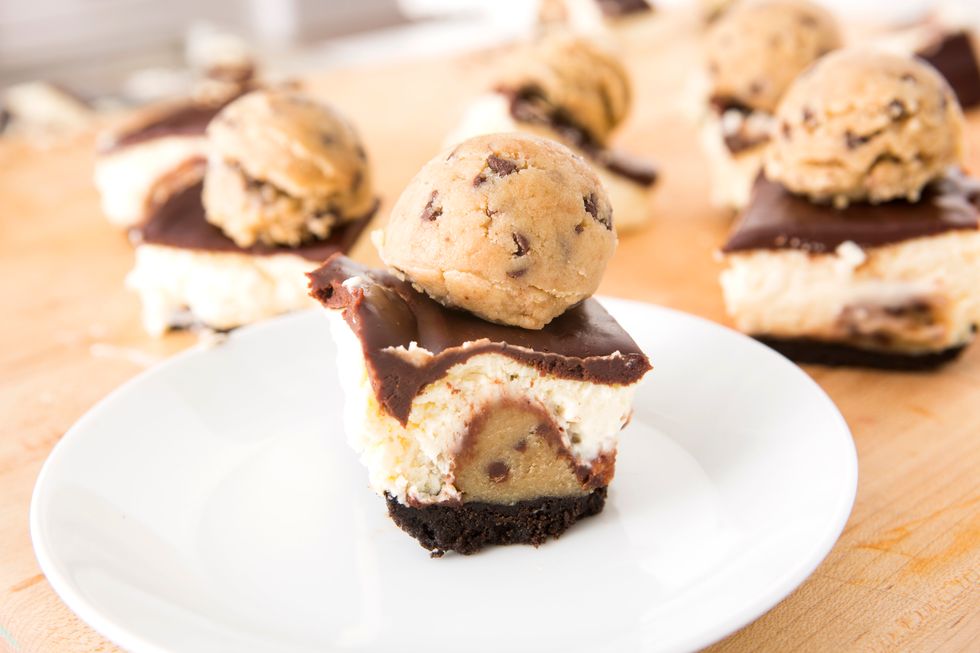 Refrigerate the cheesecake for at least 4 hours before serving. Feel free to scoop the remaining cookie dough into balls and place on top of the cheesecake bars to garnish.
This recipe was inspired by: http://www.tastesoflizzyt.com/cookie-dough-cheesecake-bars/
1/4c Flour
1.0tsp Baking Soda
1/2tsp Salt
3/4c Butter, melted
3/4c Brown sugar
1/2c White Sugar
1/4c Milk
2.0tsp Vanilla
3/4c Mini Chocolate Chips
22.0 Oreos
6.0Tbsp Butter
16.0oz Cream Cheese
2.0 Eggs
1/2c Sour Cream
1/2c Sugar
1/2tsp Vanilla
1.0c Semi-Sweet chocolate chips
1/2c Heavy Cream
B+C
We are the team behind B+C Guides. Feel free to message us if you have any questions or see something that could be improved!