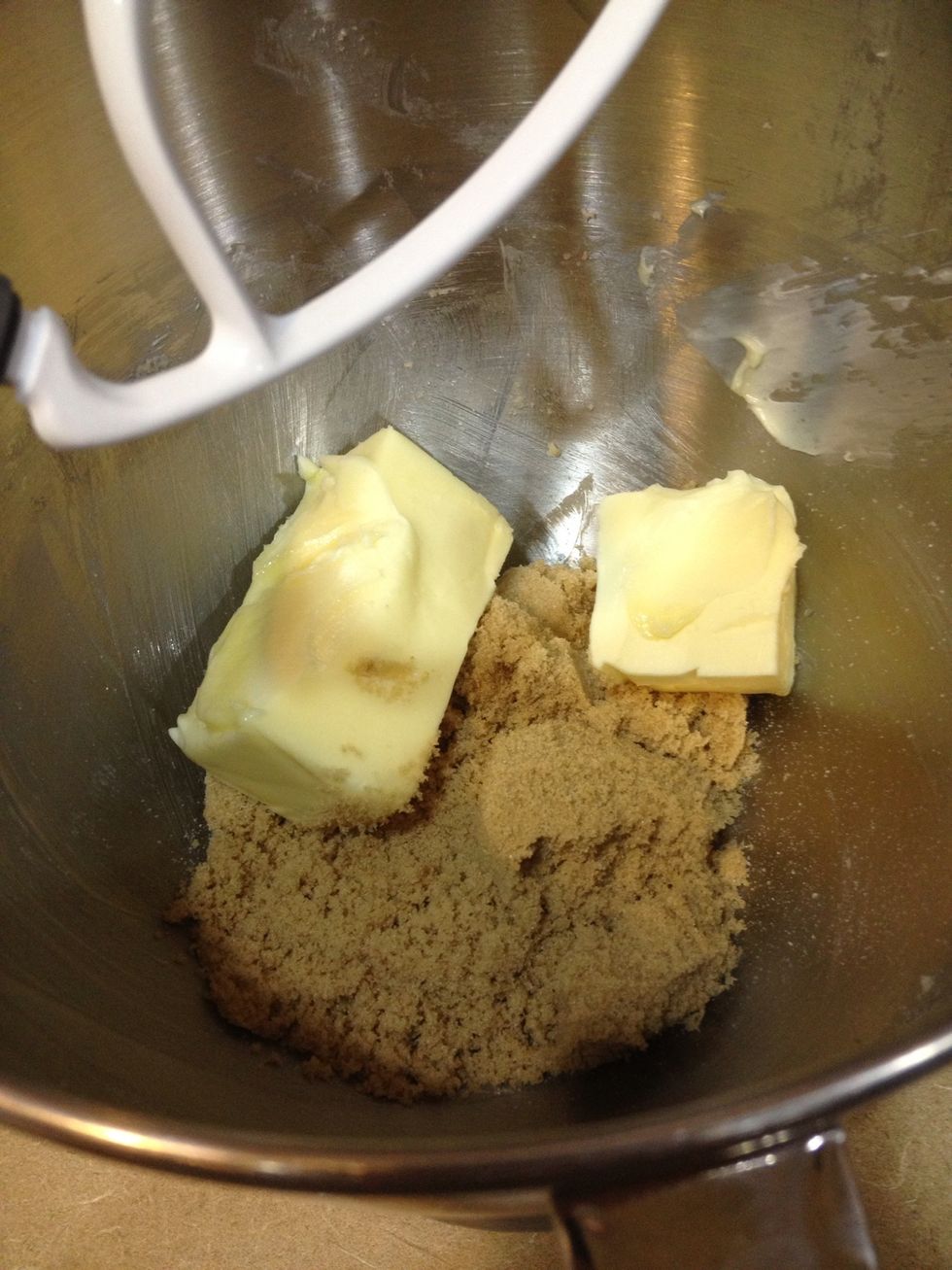 Add butter and sugars to a bowl and mix until creamy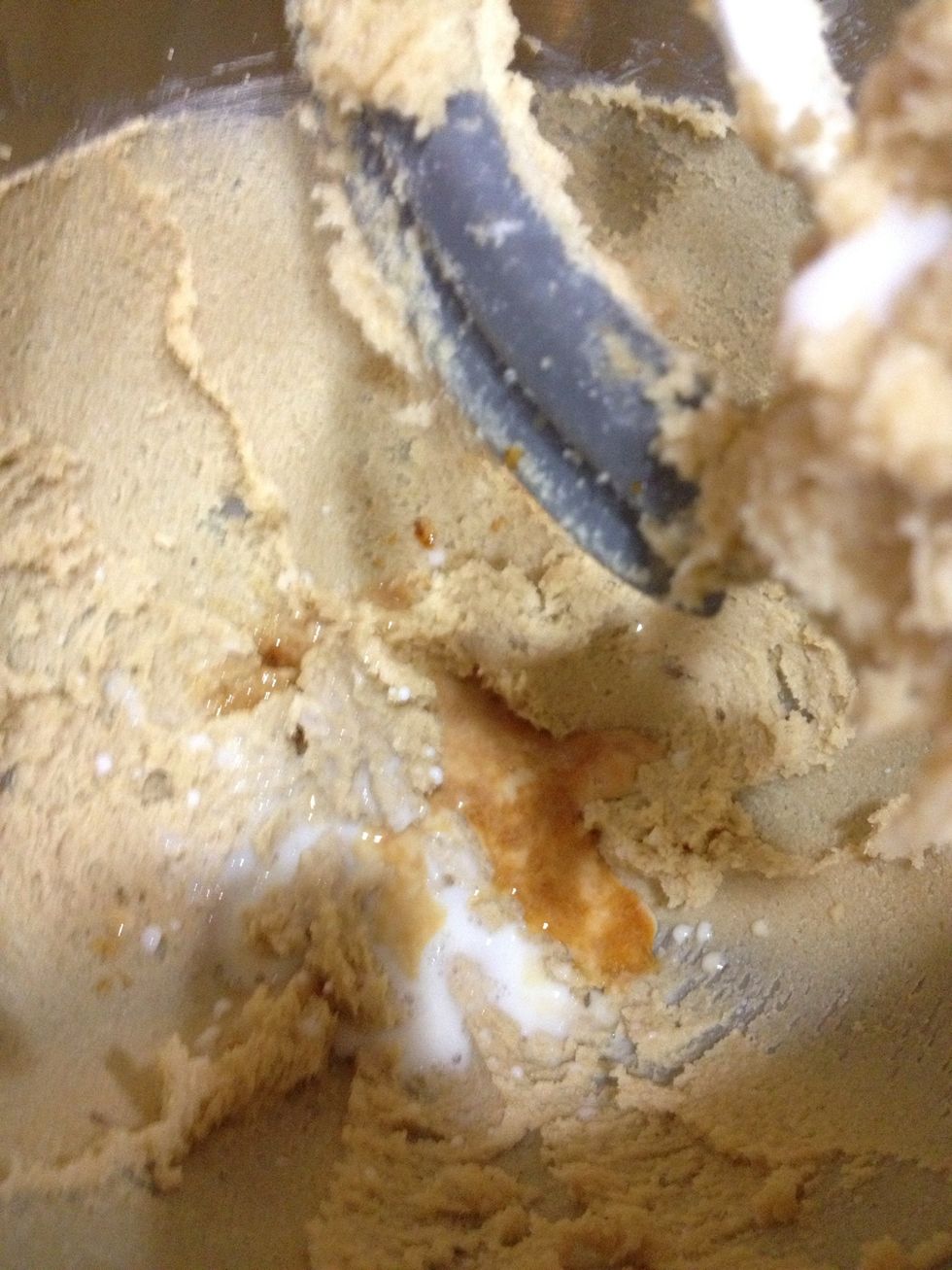 Add the milk and vanilla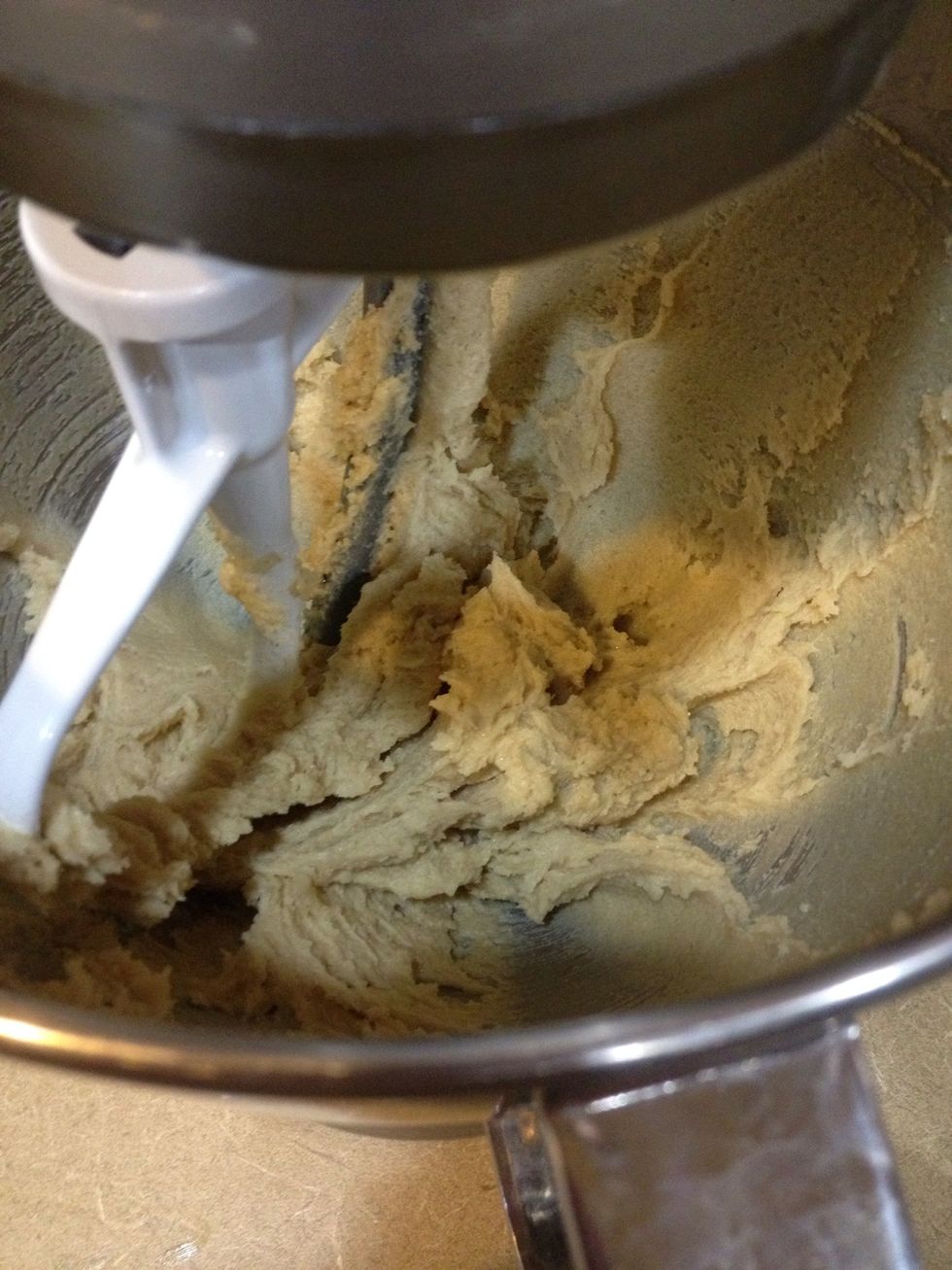 Beat well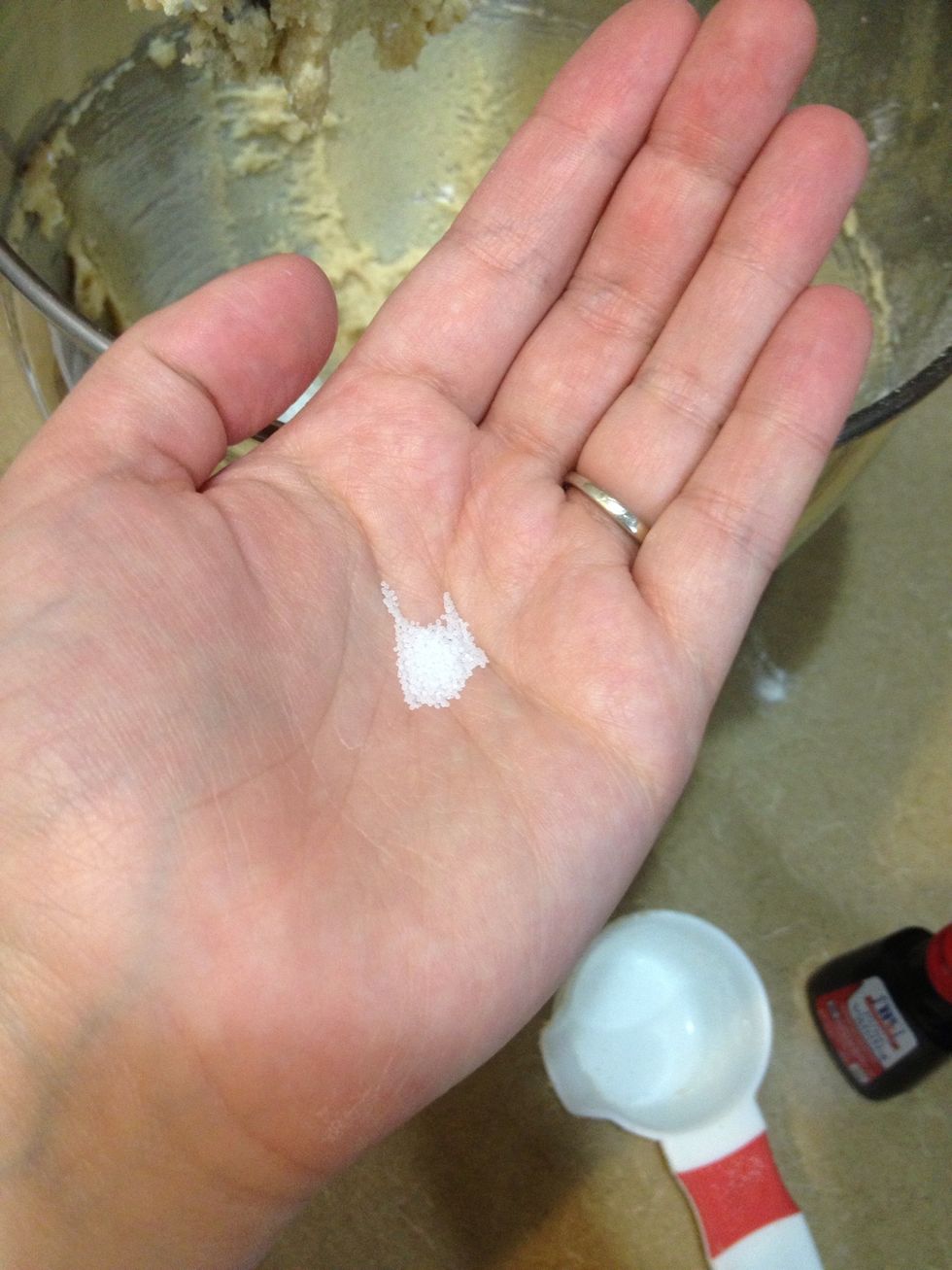 Add a pinch of salt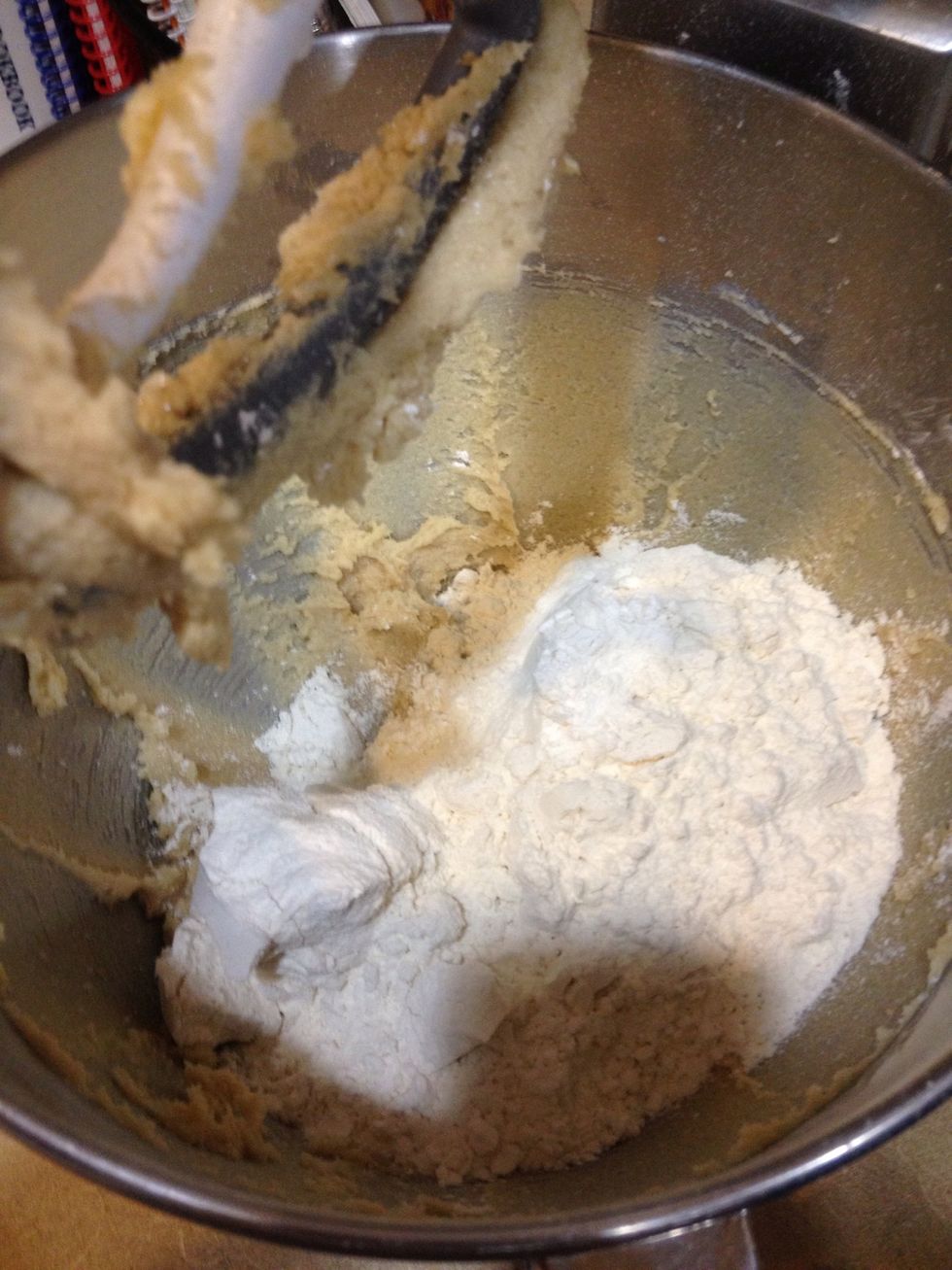 And flour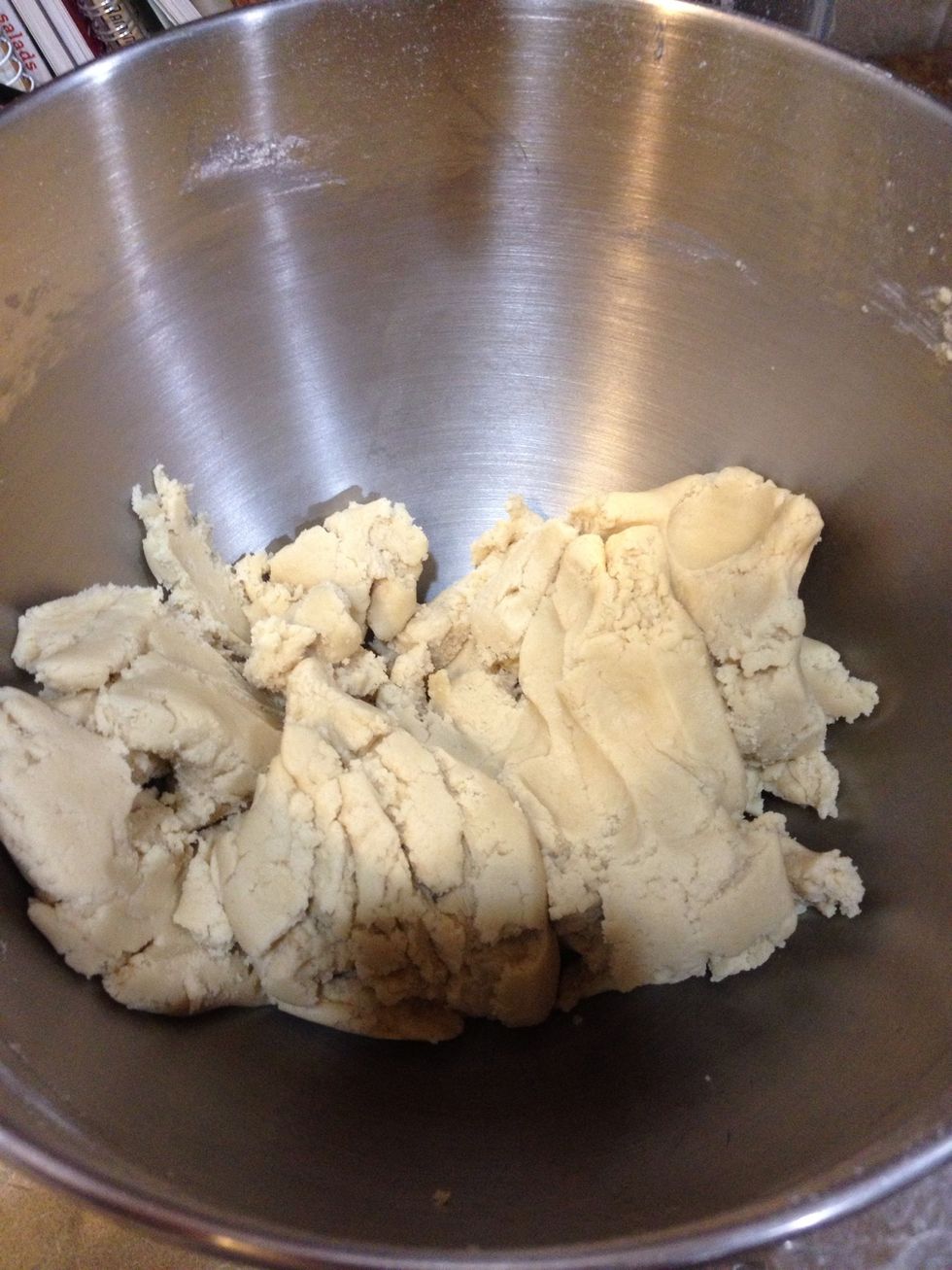 Mix well. It gets tough to mix, I had to add a little water...about a tbsp.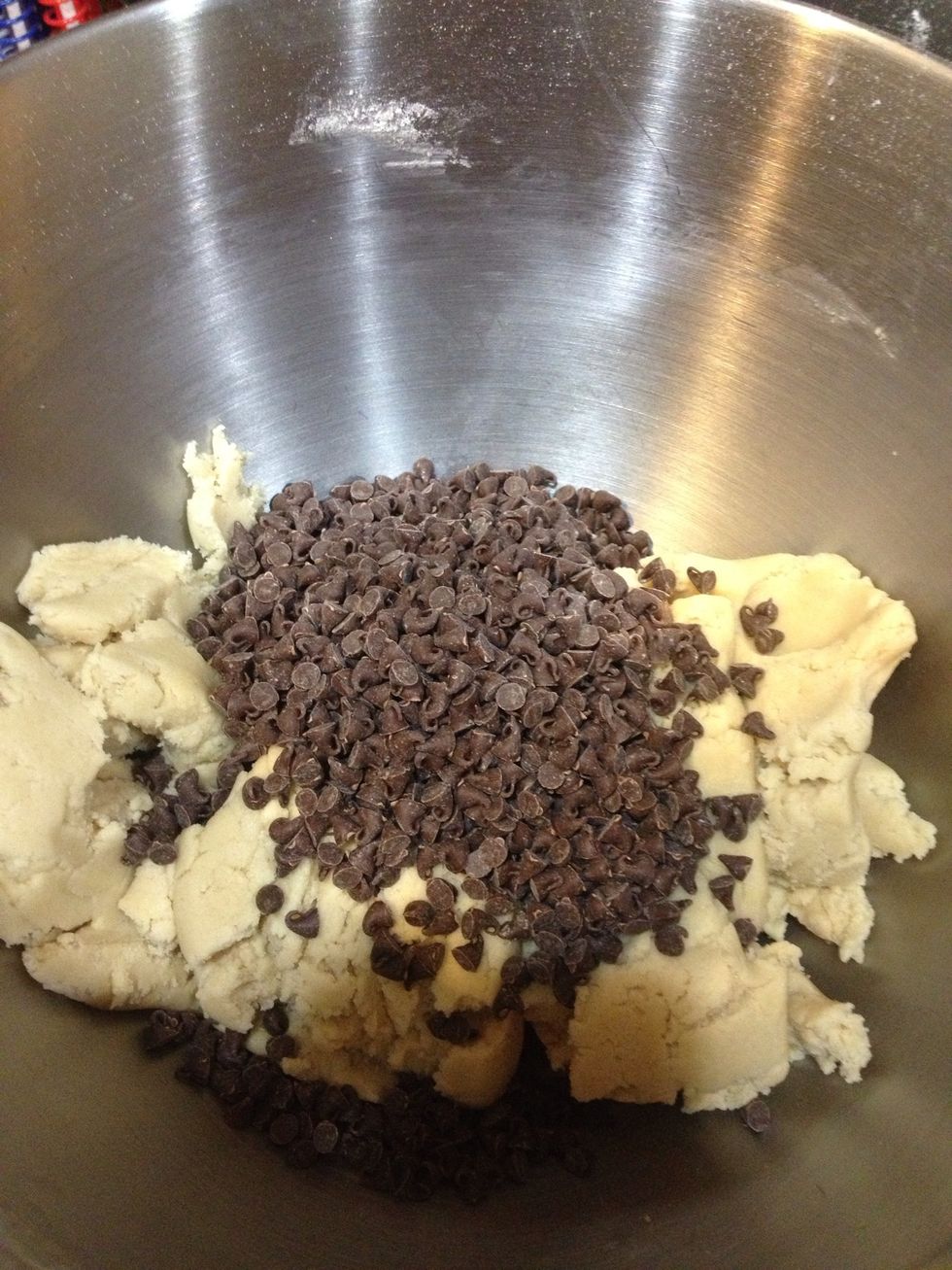 Add 1 cup mini chocolate chips and mix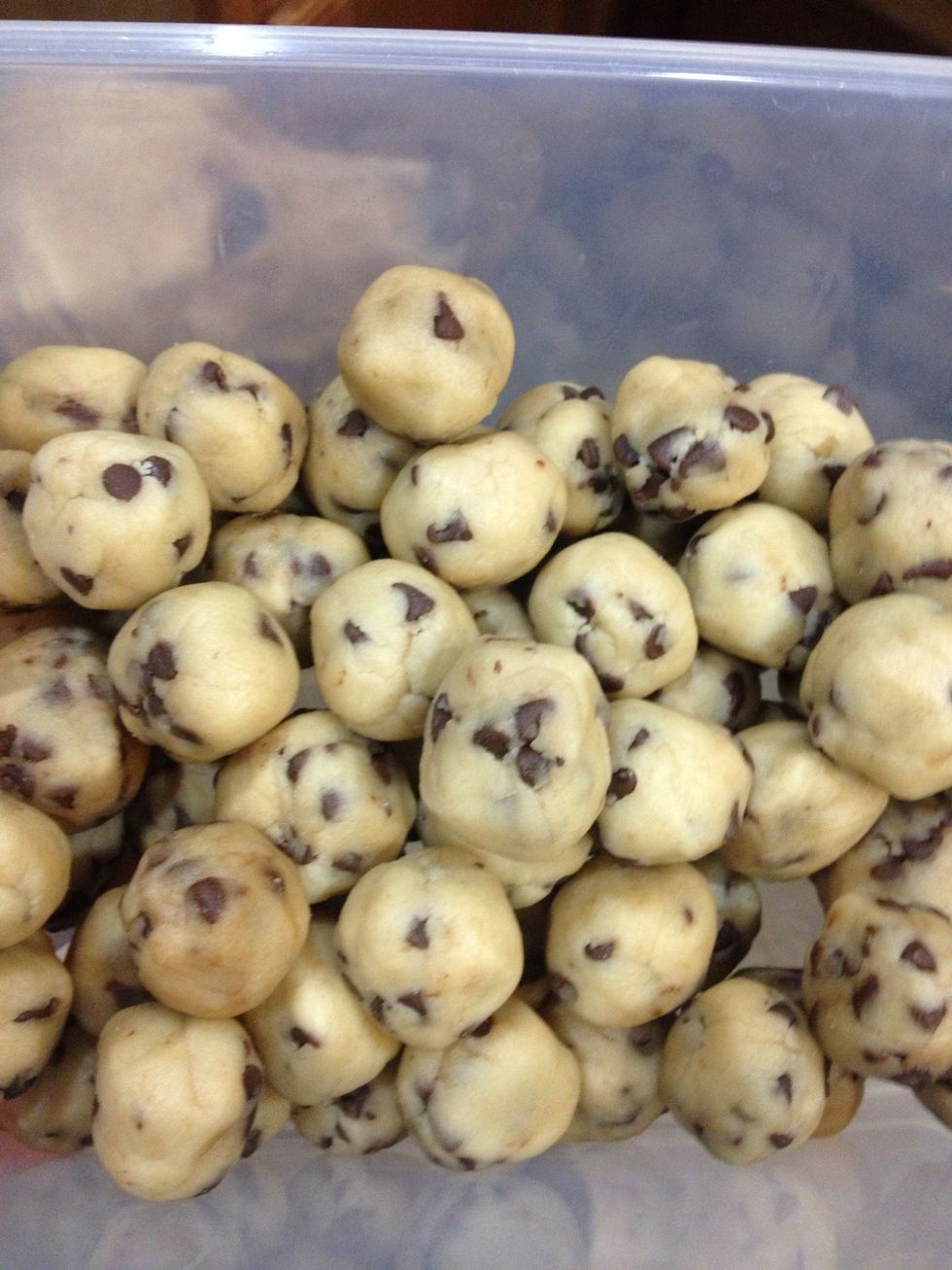 Take about a 1/2 tbsp of the mixture and roll into balls. You can do whatever size you want. I started small then got tired of rolling. Once finished freeze for about an hour until firm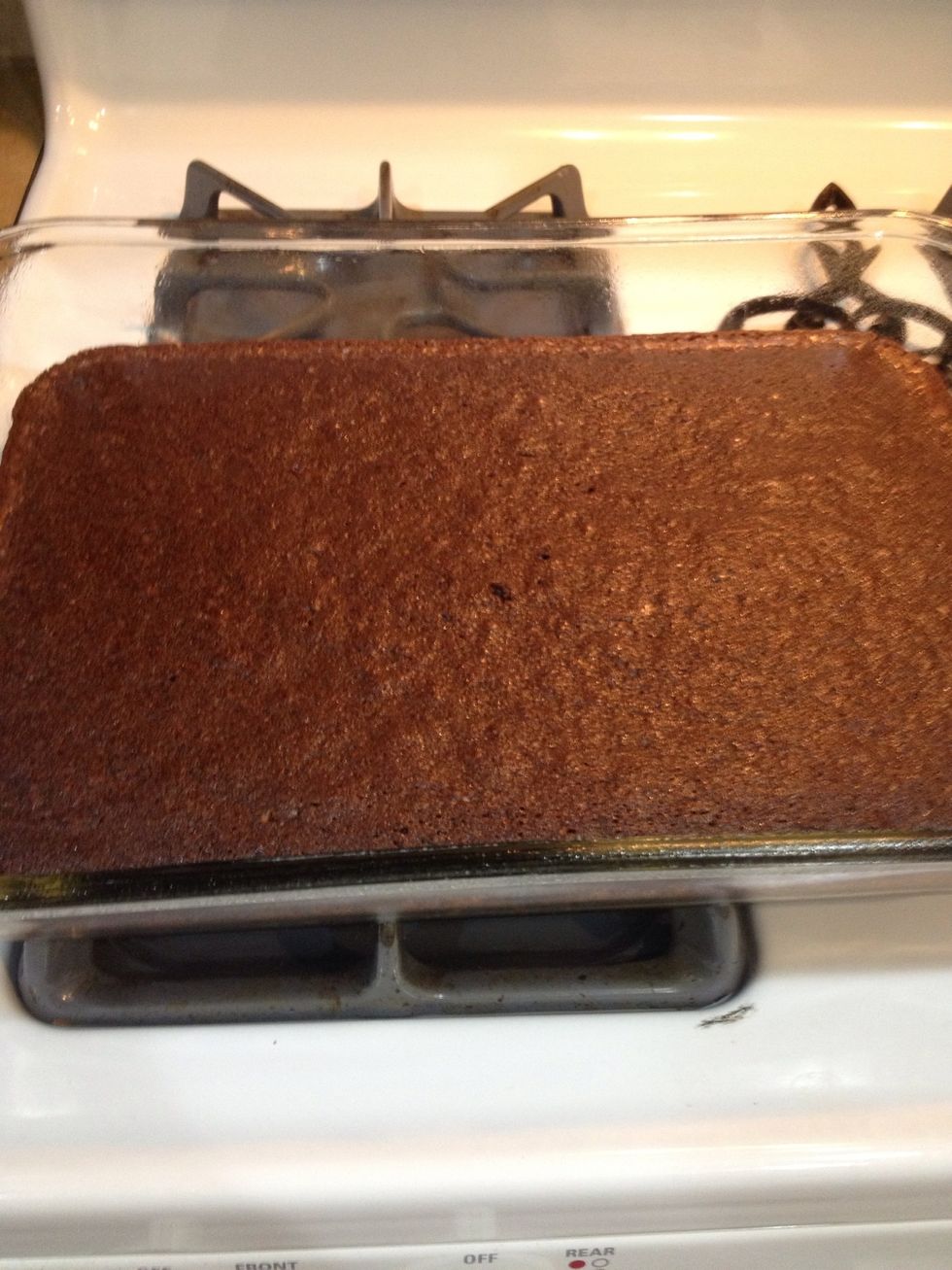 Make sure your brownies are cooled and then take your dough balls out of the freezer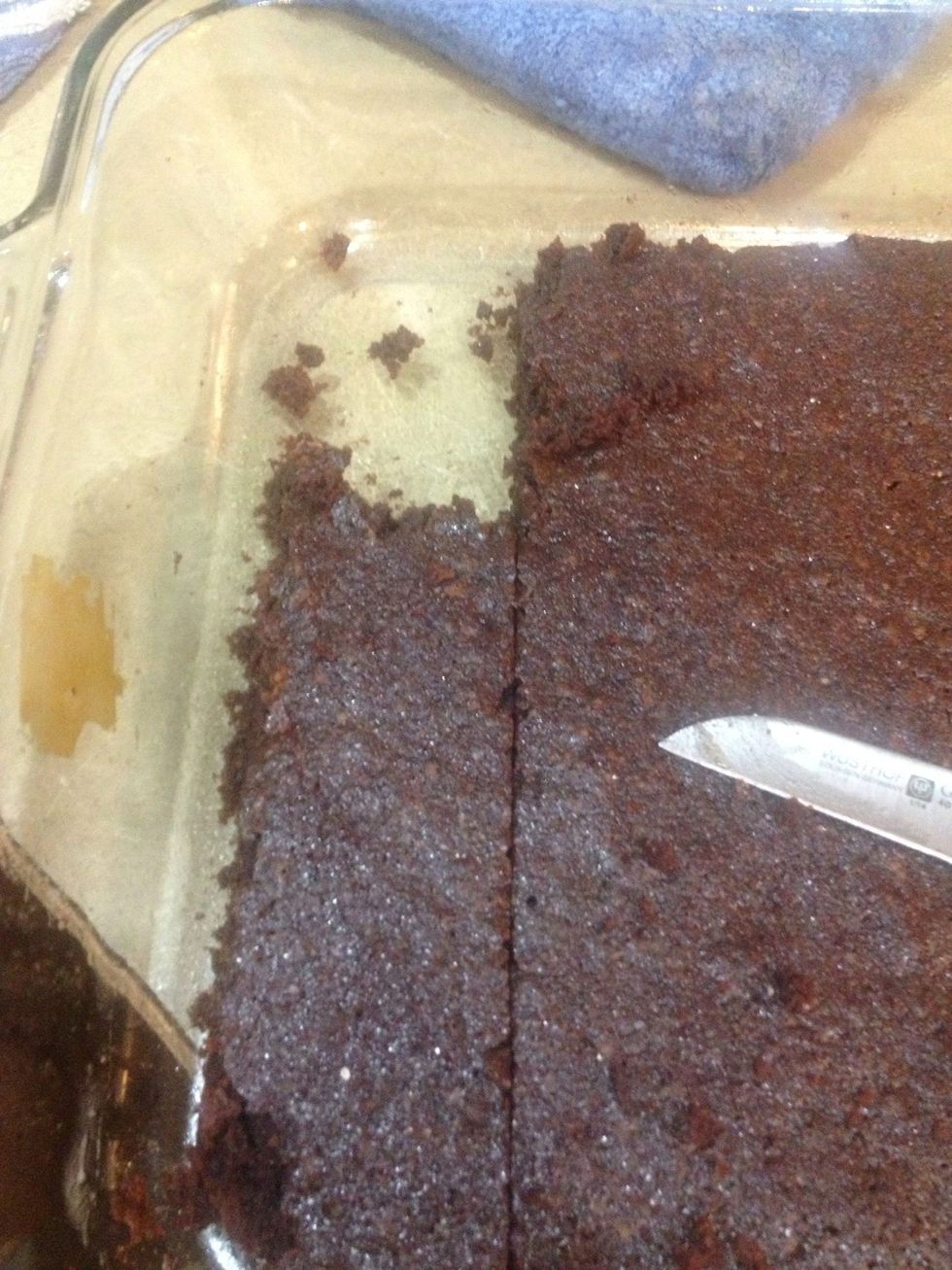 Cut small sections. The first couple will be trial and error. You'll get the size down depending on how big you rolled the dough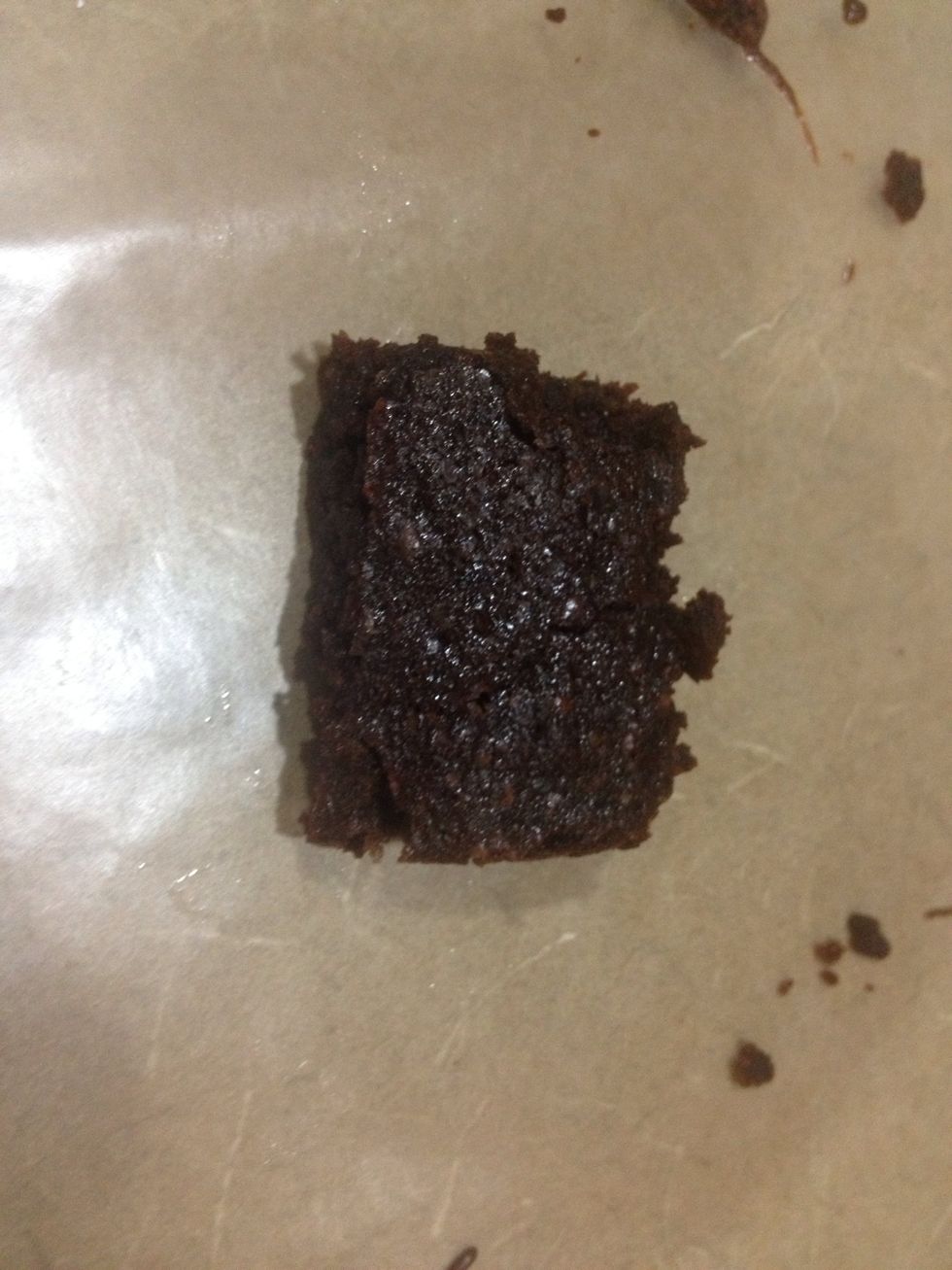 Flatten out the brownie...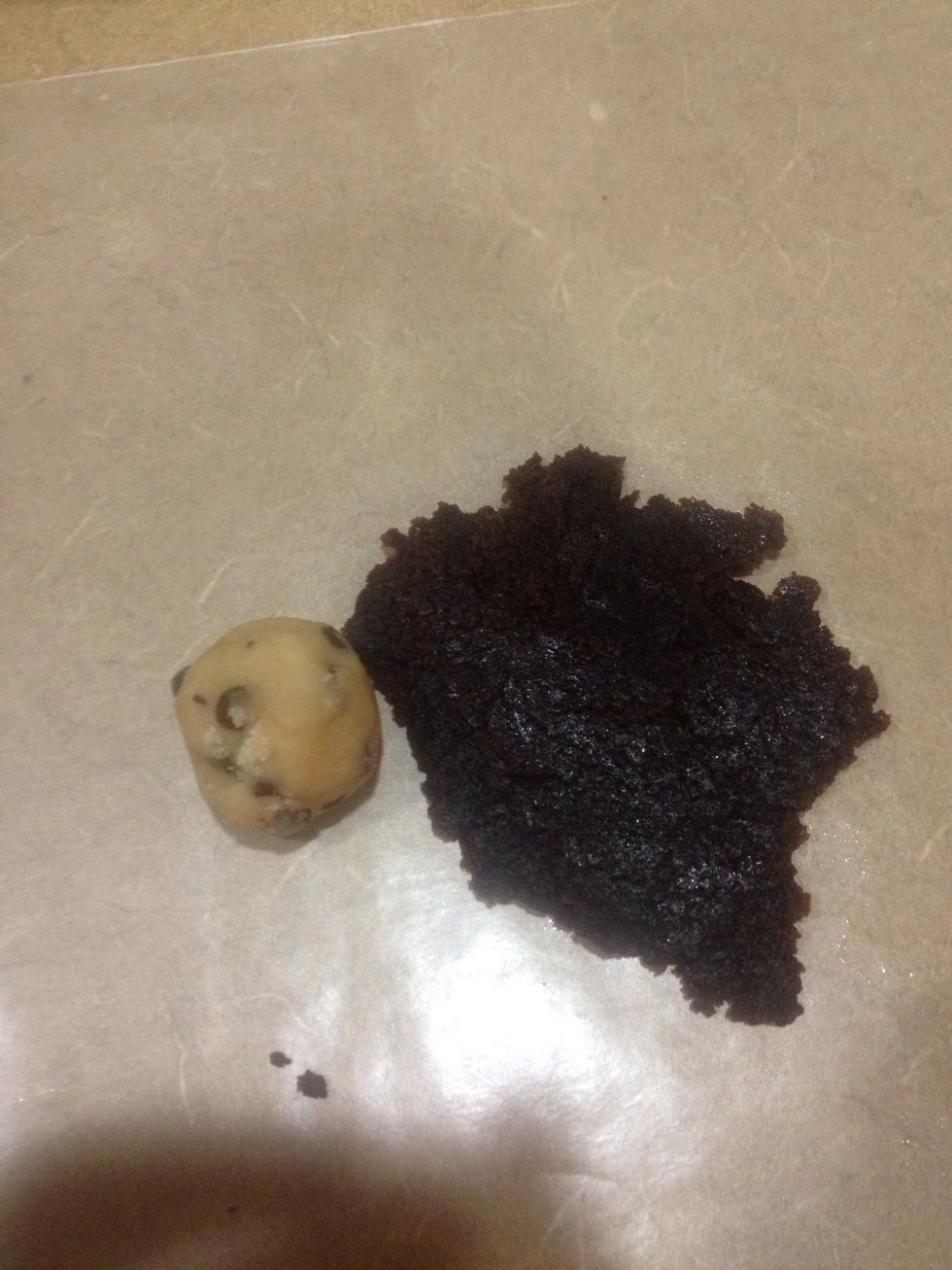 Like this. Then take the cookie dough and wrap the brownie around the dough.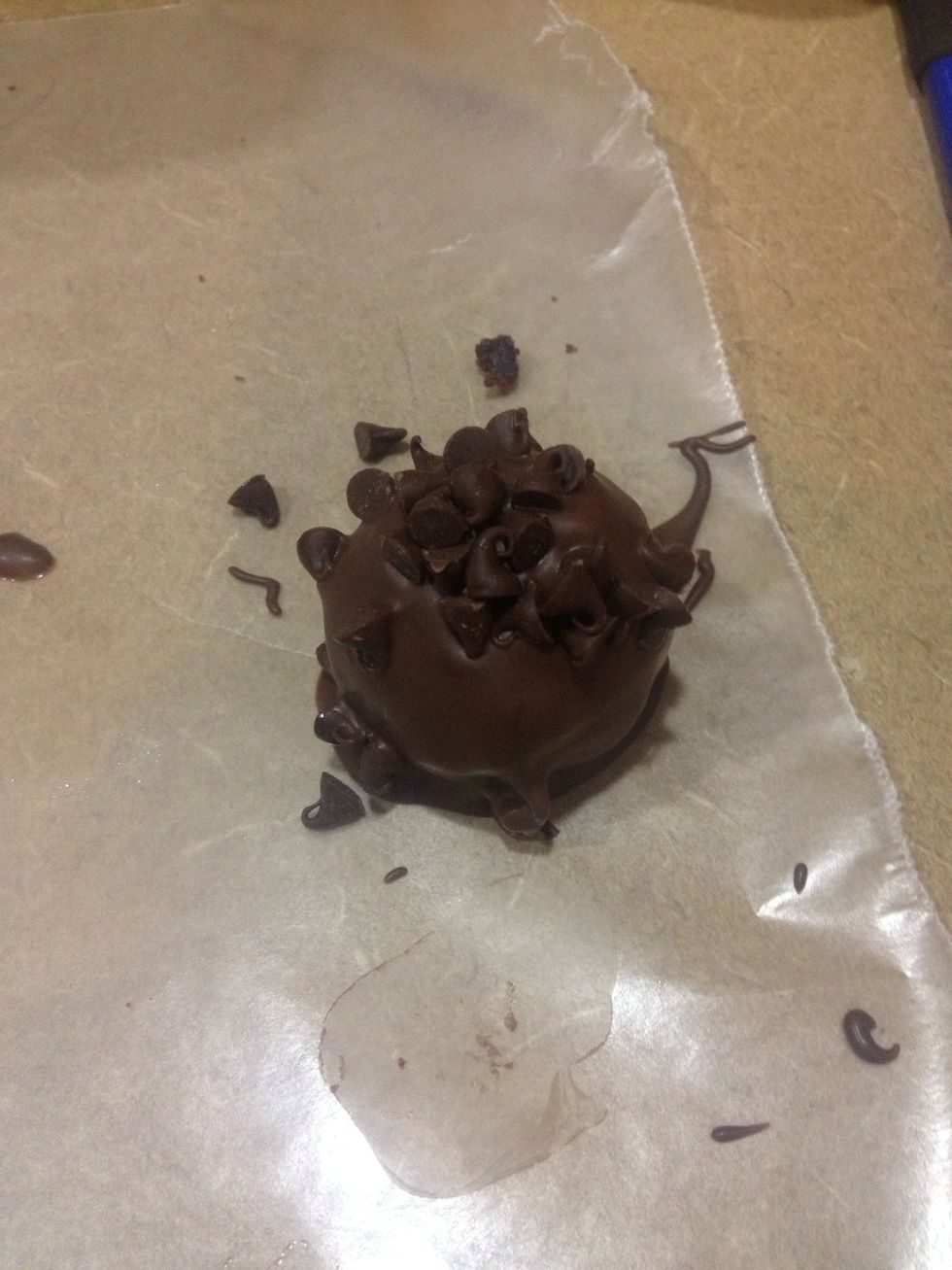 Forgot to take pics. Hands were very messy. Once you are all done rolling...melt your bark or candiquik. Then take a fork or something similar and coat the balls with the chocolate. Top w/ mini chips
View from the inside. These take a bit of work but are so goooood!!!
Recipe from: thedomesticrebel.com
3/4c Softened butter
3/4c Brown sugar
1/4c White sugar
2.0Tbsp Milk
1.0tsp Vanilla extract
2.0c Flour
Pinch of salt
2.0c Mini chocolate chips
1.0 Box prepared brownies
1.0 Pkg almond bark or candiquik
Tabby Malloy
Like to try out different recipes and make sure when i post a snapguide that I don't take credit for recipes that are not mine