Prepare equipment/ingrediants.
Flour surface and role out pastry until it is in a square shape.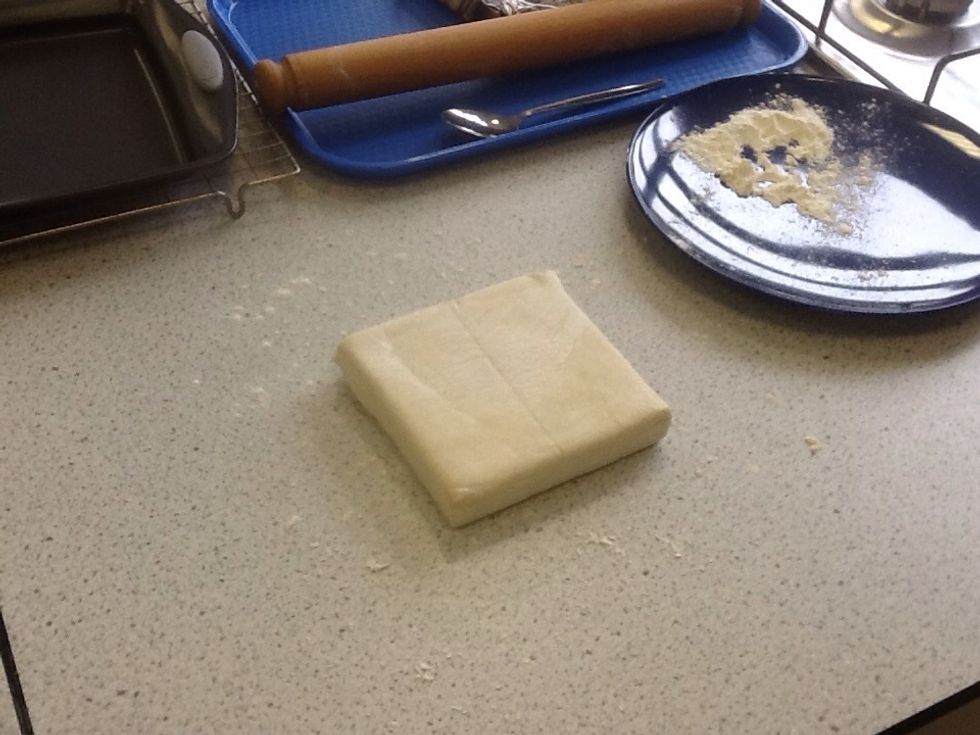 Now slice it into smaller squares, then slice the corners with one corner shorter than the other. Follow the shape of the square.
Fold the smaller corner under the larger corner creating walls.
Then role out the cookie dough and cut into squares.
Put the baskets with the cookie dough on top on a baking tray, and place in the oven for 20-25 minutes.
Once done take out of the oven and leave to cool on a cooling rack until they are no longer hot.
Once cool add the custard on top.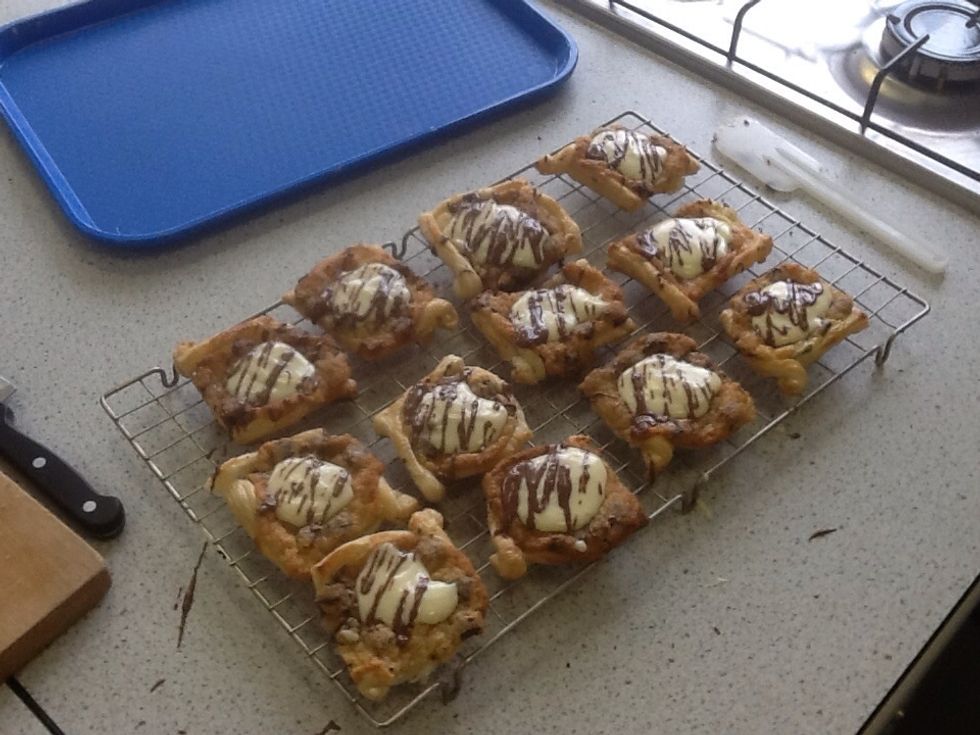 If you want you can add more detail.
Puff Pastry 1Pack
Cookie Dough 1Pack
Custard 1Pot
Rolling pin
Baking tray
Cooking surface
Spoon
Cooling rack
Oven