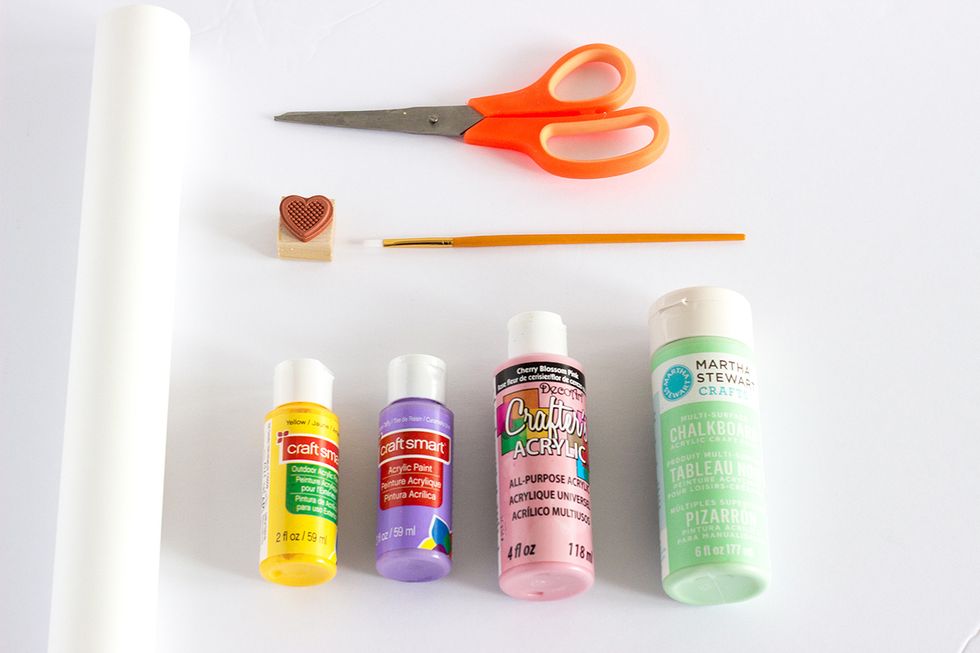 Prepare all your supplies.
Lay out your craft paper on a table and prepare your paint colours.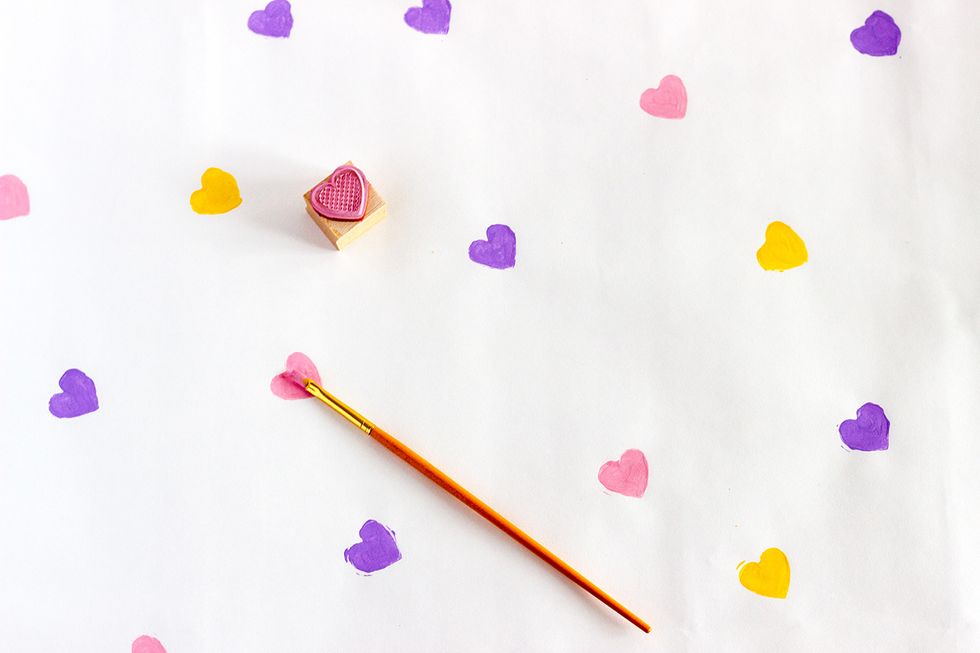 Starting with one colour at a time, dip your heart stamp into the paint and stamp the craft paper. I used the paint brush to fill in the hearts in case some paint was missing.
Once you're done with one colour, wash your stamp and begin stamping the next colour until your paper is filled with hearts.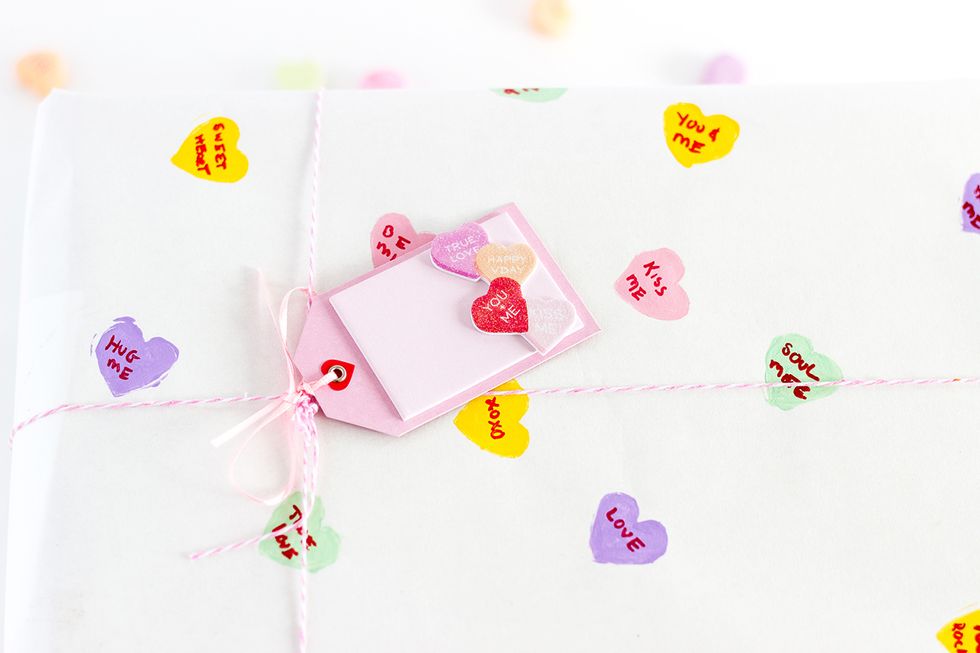 Using a red marker, write cute messages inside the hearts.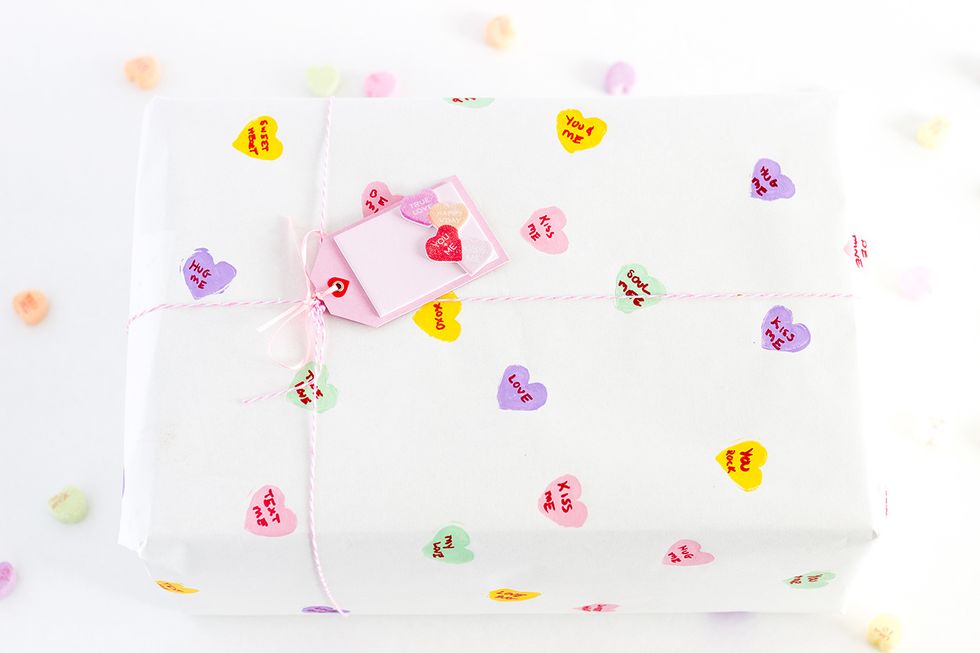 Now your gift is ready to be wrapped. Use string or ribbon to tie a bow and add a gift tag. https://www.brit.co/tag/valentines-day/
White craft paper
Heart stamp
Pink paint
Purple paint
Yellow paint
Mint Green paint
Paint brush
Red marker
Vicky B.
I create pretty things. ? | \nDIY, Beauty, Decor, Floral Design, Events |Mimosa Lover | Find me on Pinterest, Instagram: @vickybdesigns | Snapchat: @vickybtv