Draw something or a name with a pencil then go over it with sharpie you can color the inside with the sharpie or with regular markers but you have to outline the outside . Connect everything.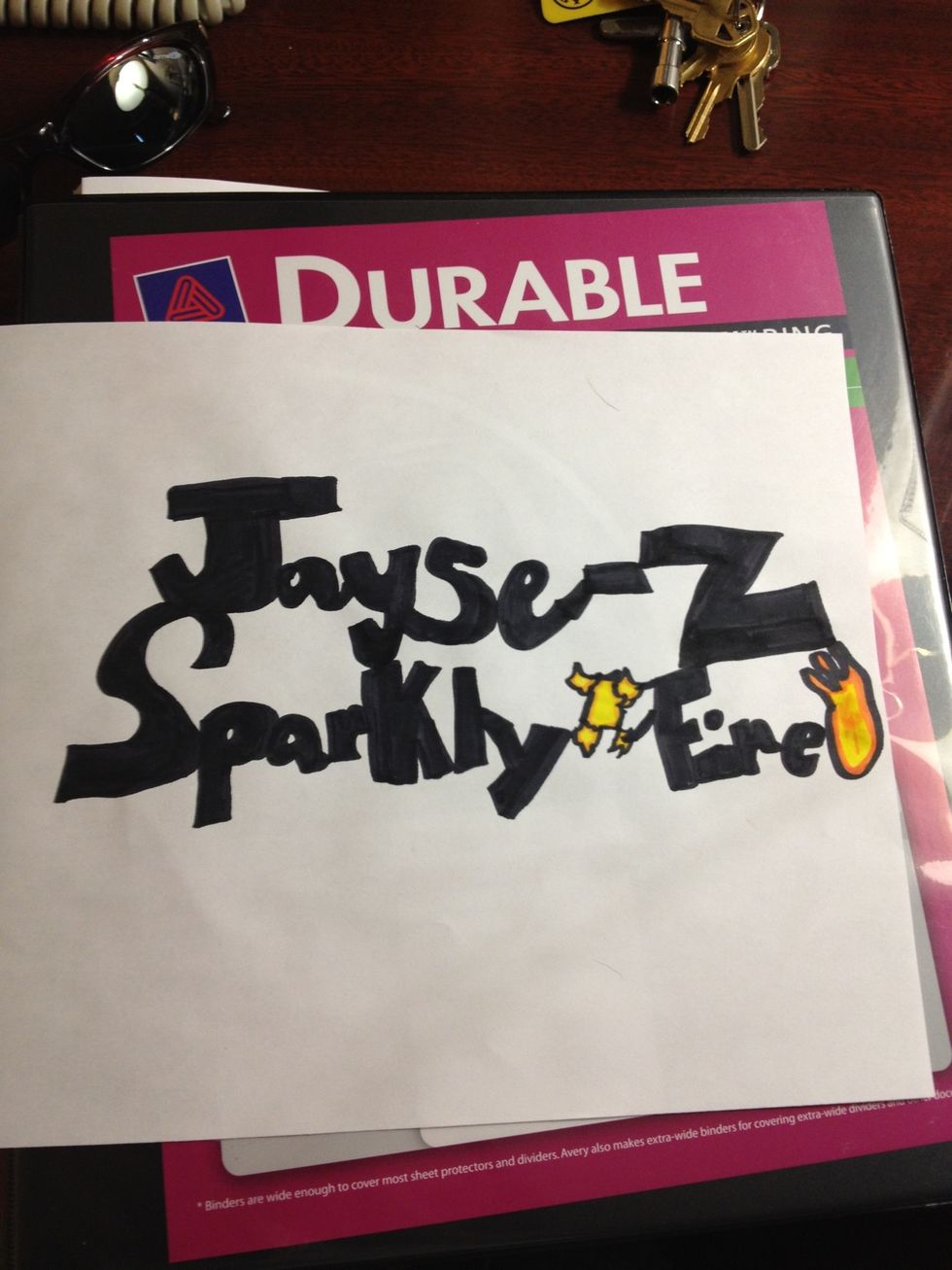 Color the inside any color
Pick 3-5 different colours & put them the way you want 2 use them 2 color.
These are the ones I chose
Now in that order color following the letters' outline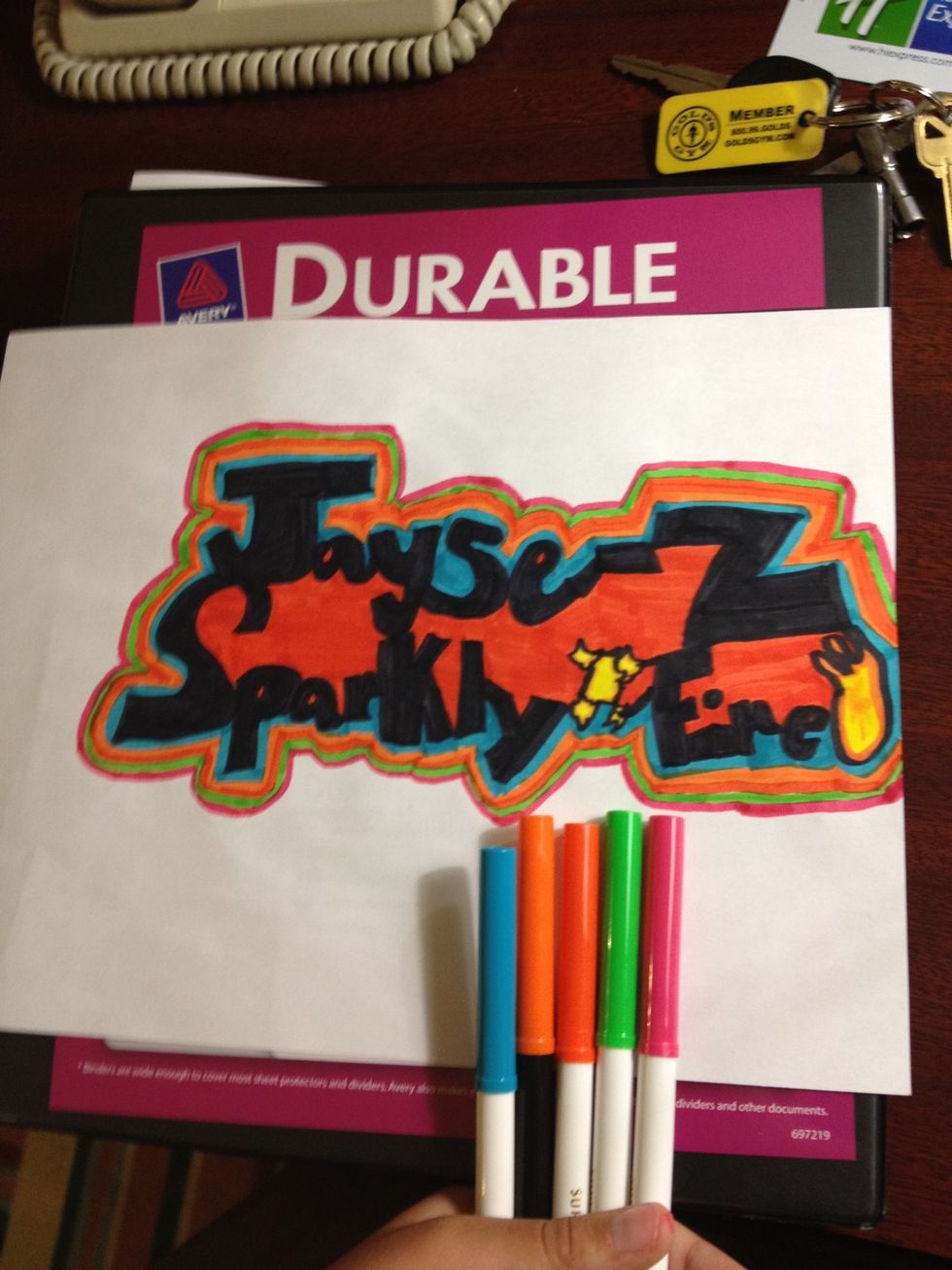 Like that just follow the markers' order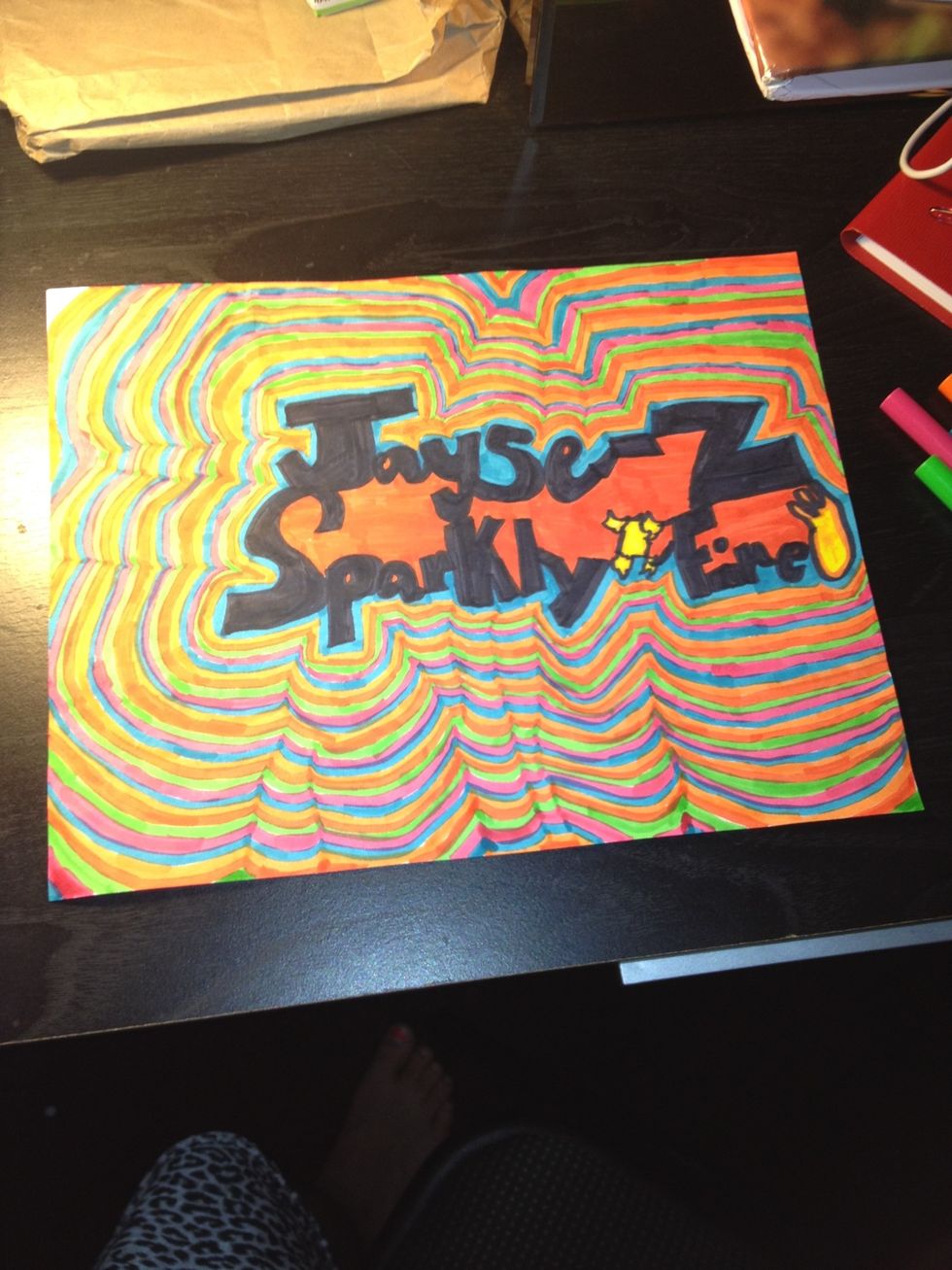 TADA!!!!! You are done, this is what it should look like.😃
Paper (any size)
Pencil
Sharpie
Markers
Jayse-Z Sparkly✨ Fire
I'm a teen who loves to do make up, take pictures, paint nails, do hair, and cooking is my passion & I also like art and fashion:)