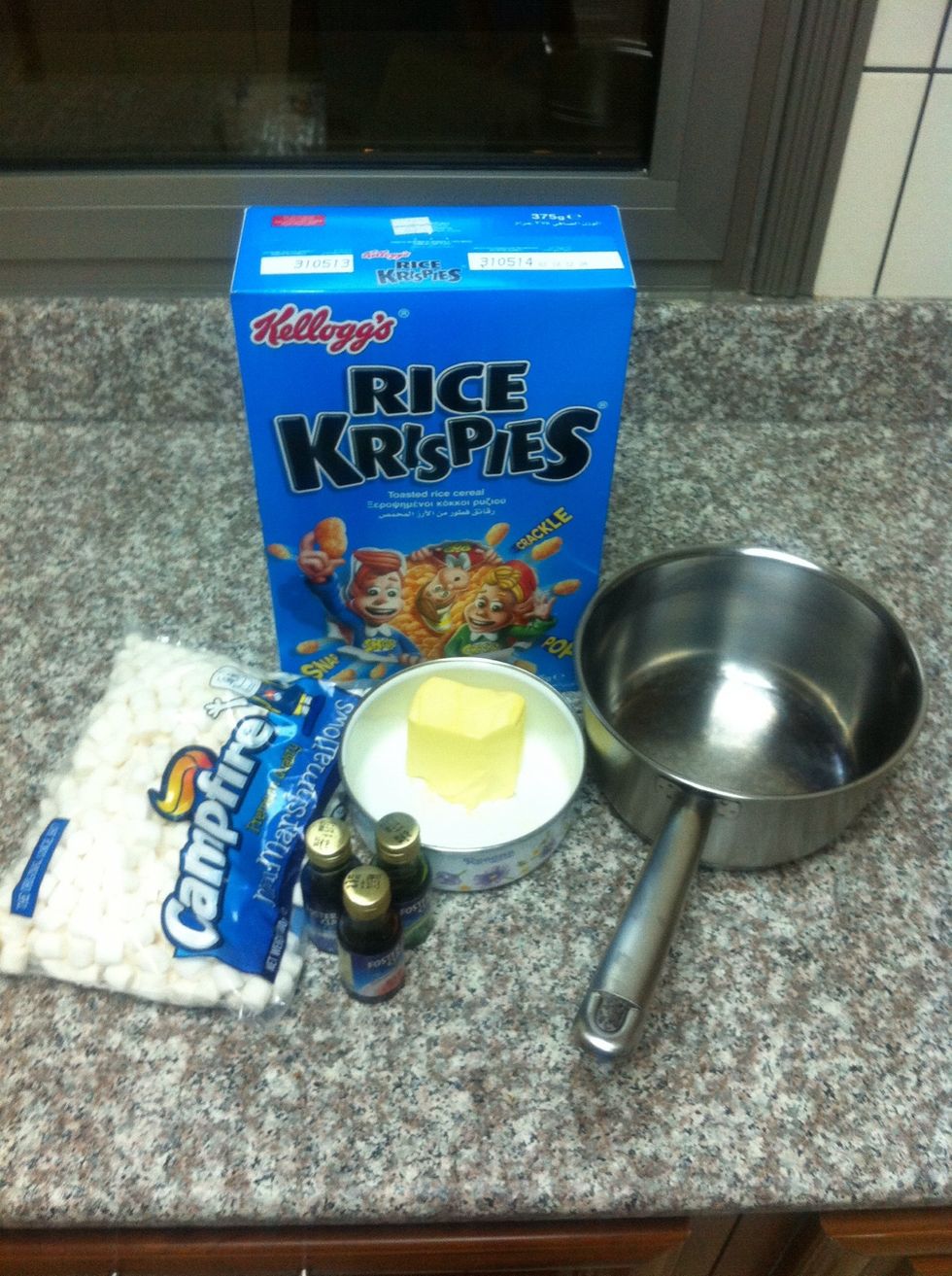 First get ur things ready.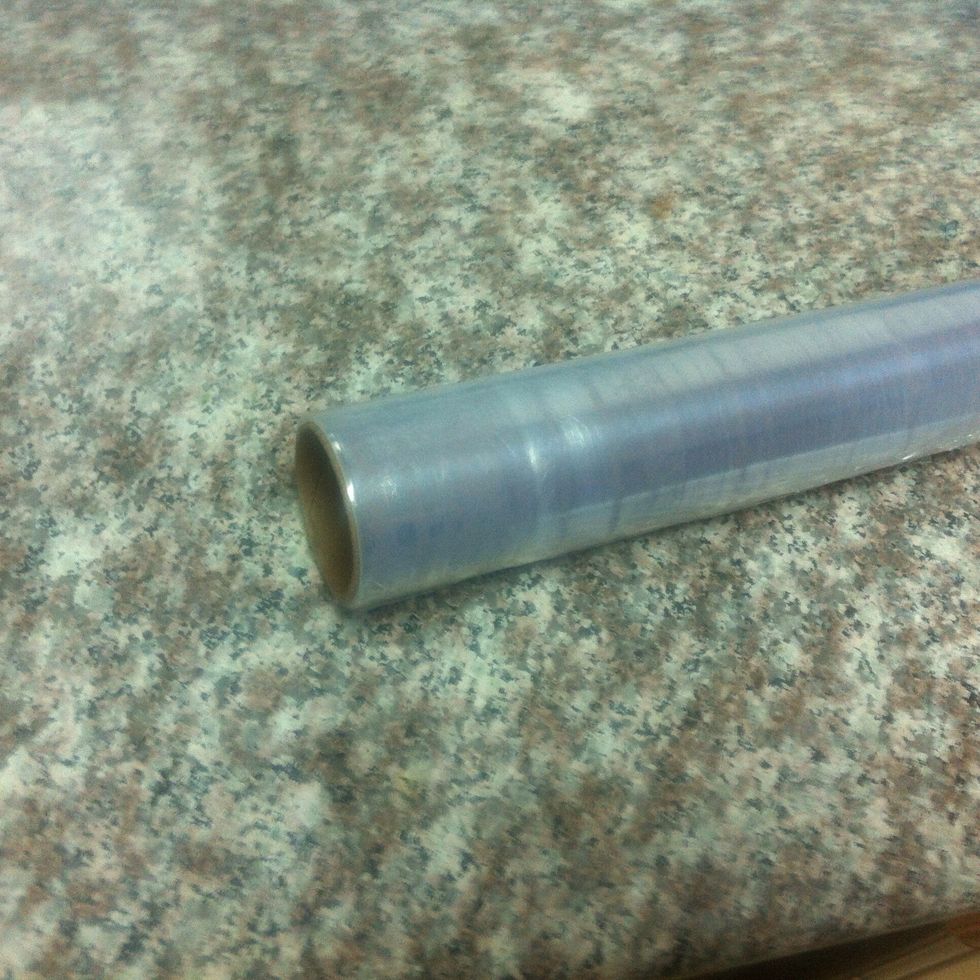 Sorry forgot the plastic wrap :p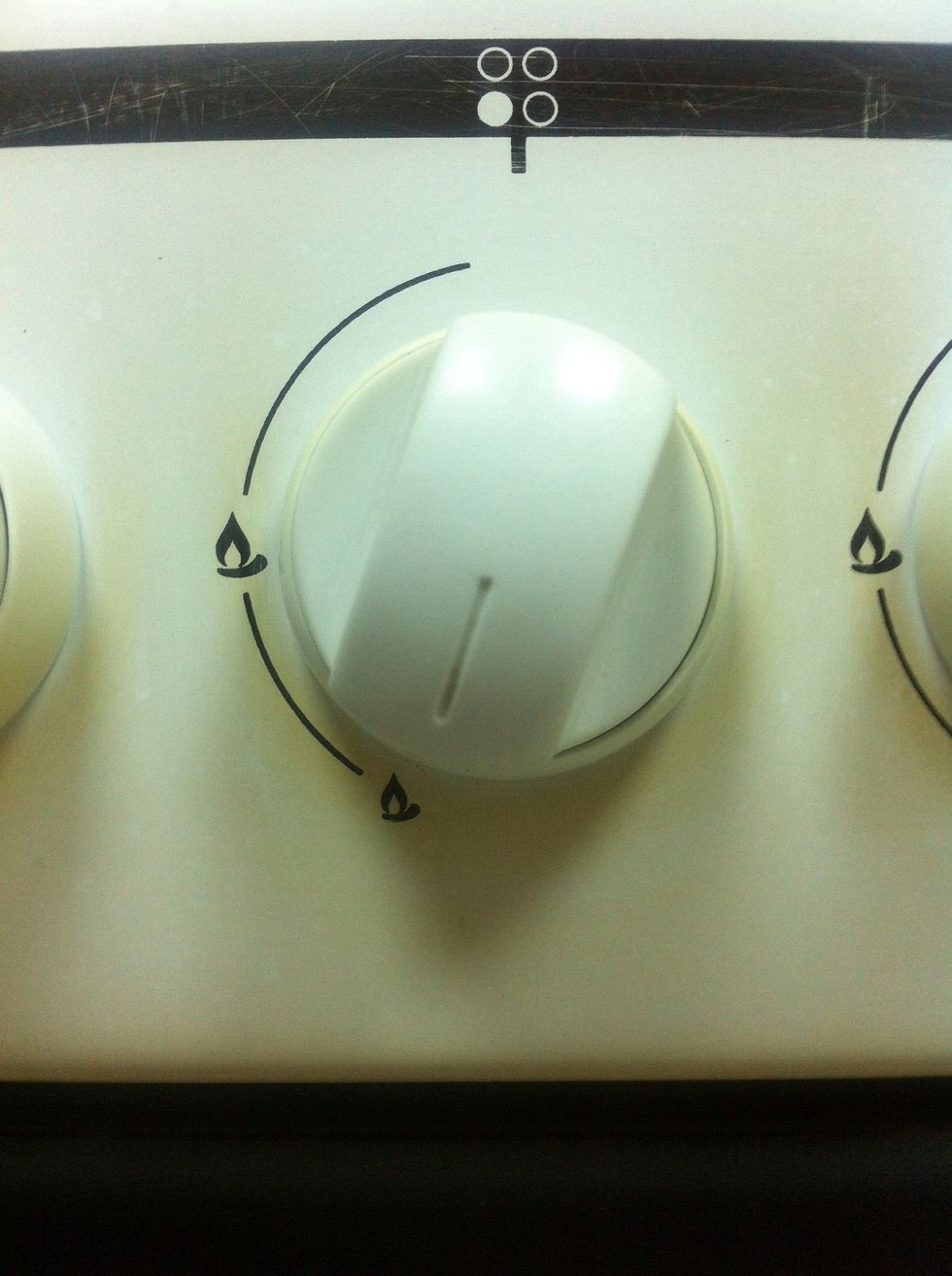 Place your pot over low heat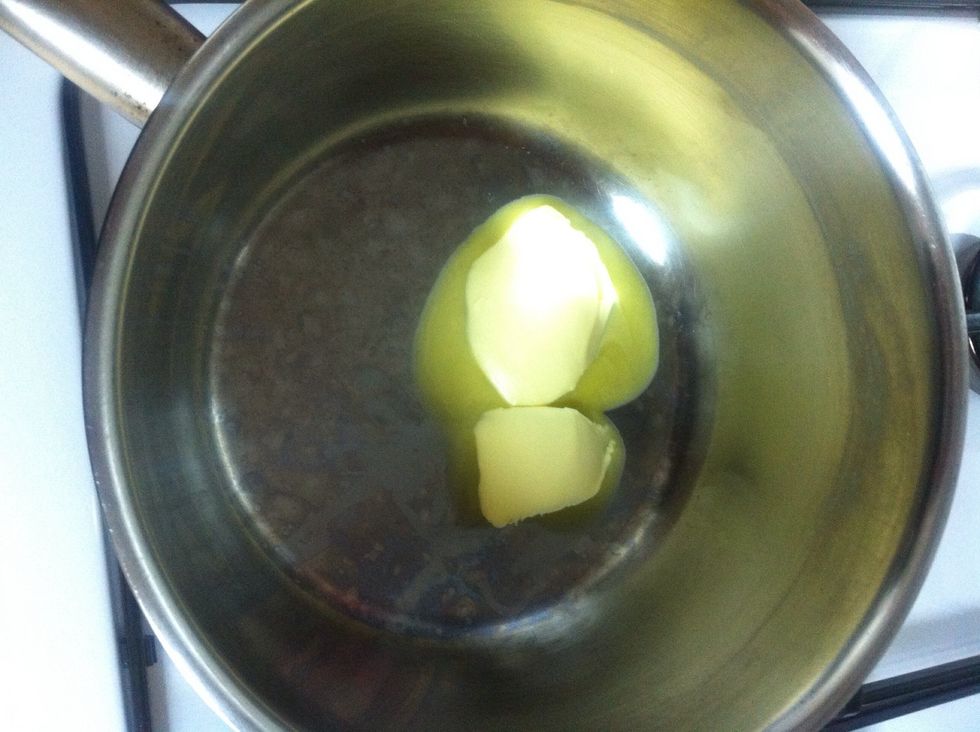 Melt 1 1/2 tablespoons of butter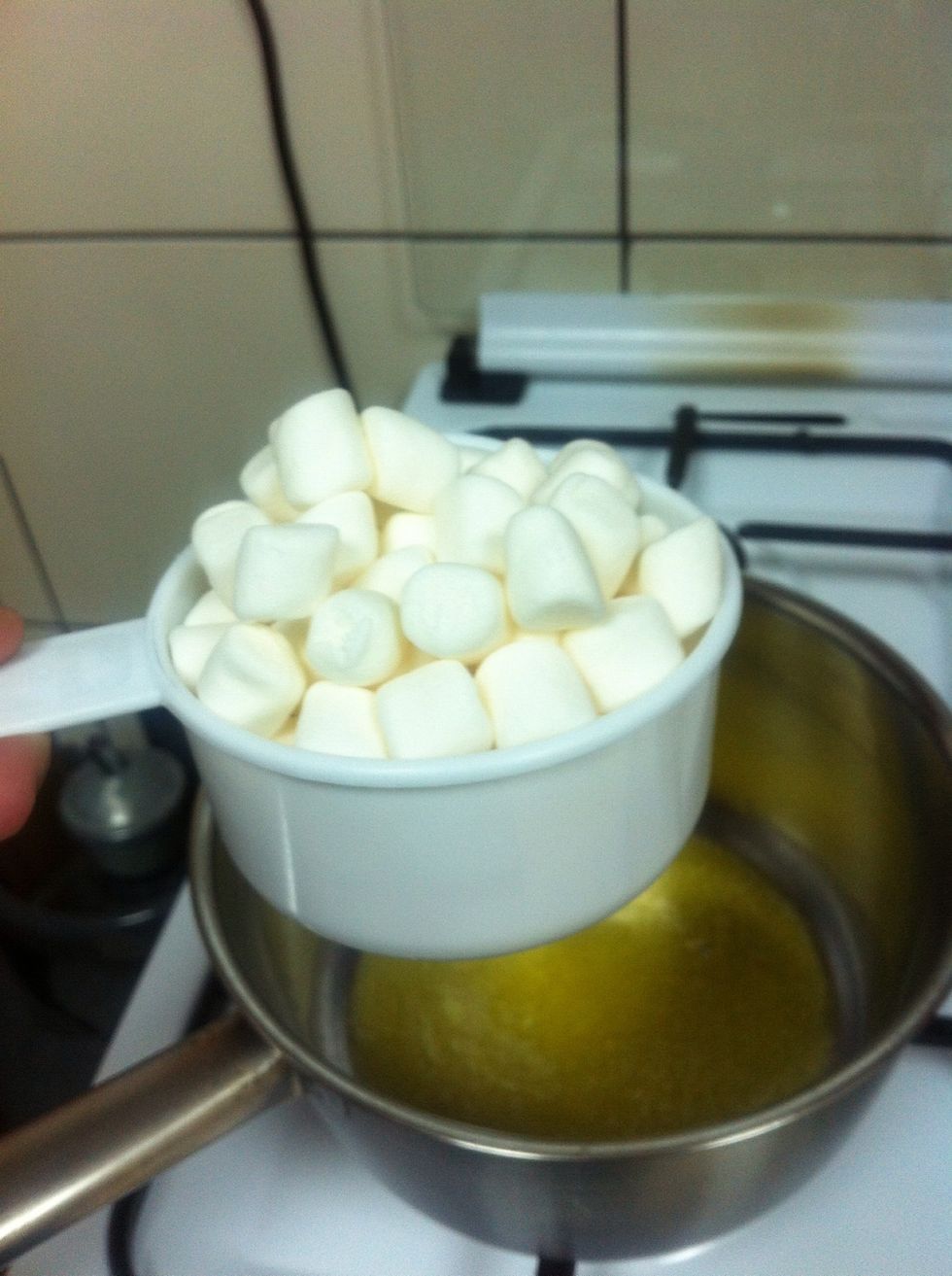 Add 2 cups of miniature marshmellows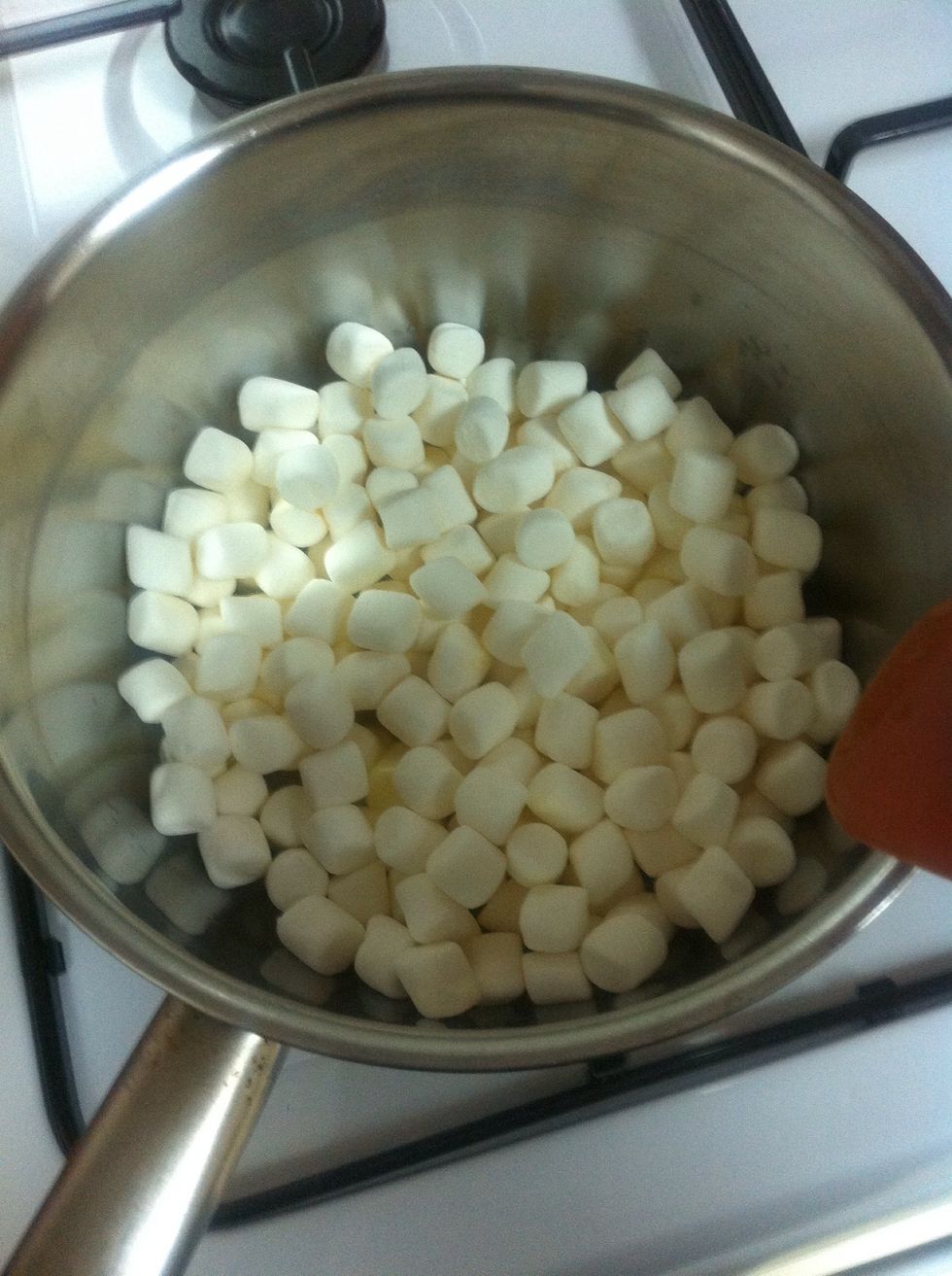 Melt them over low heat. It might take a while but be patient dont put the heat up. U dnt want to burn the marshmellows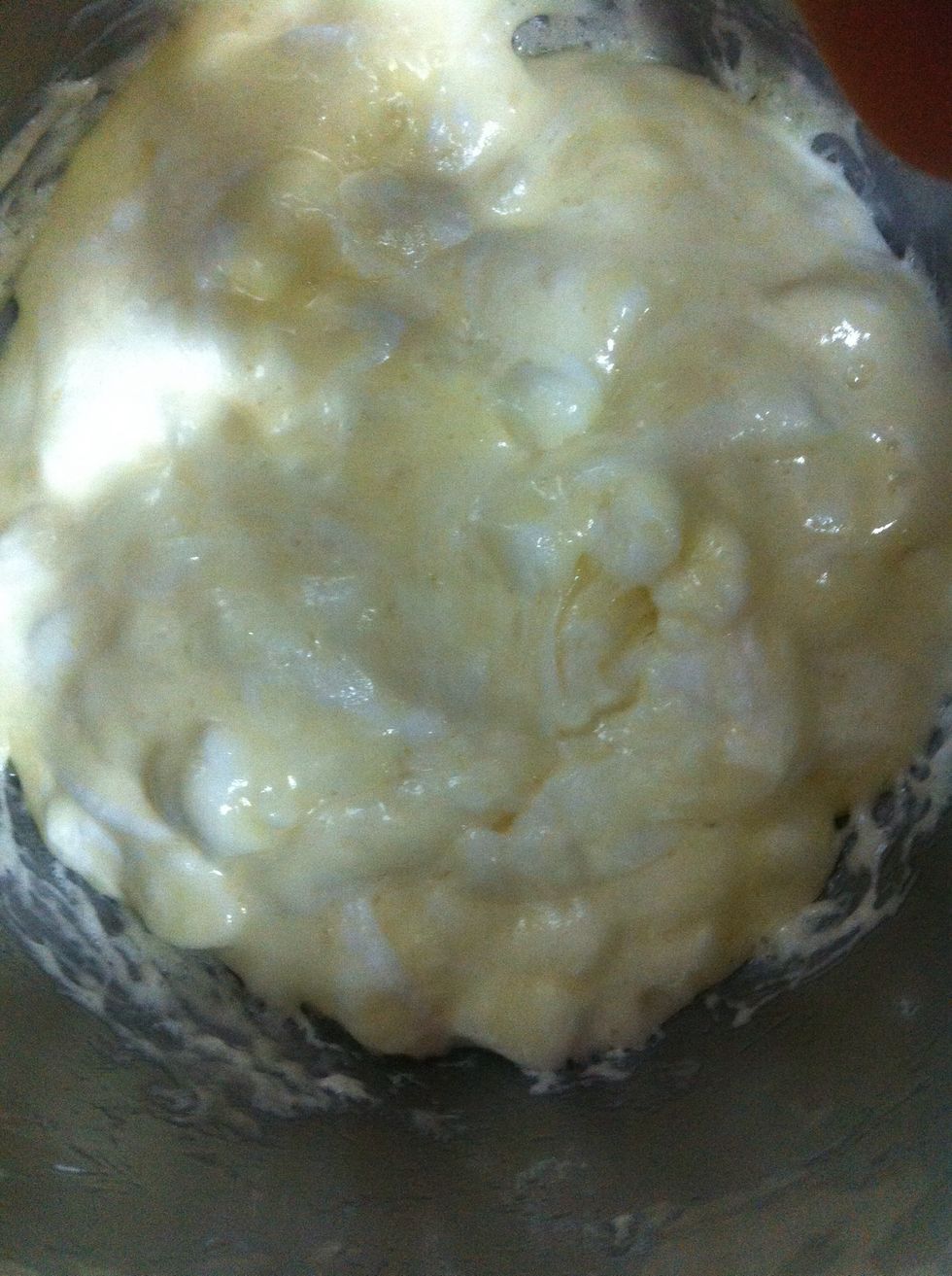 At the end it shud look kinda like this. Then remove from heat.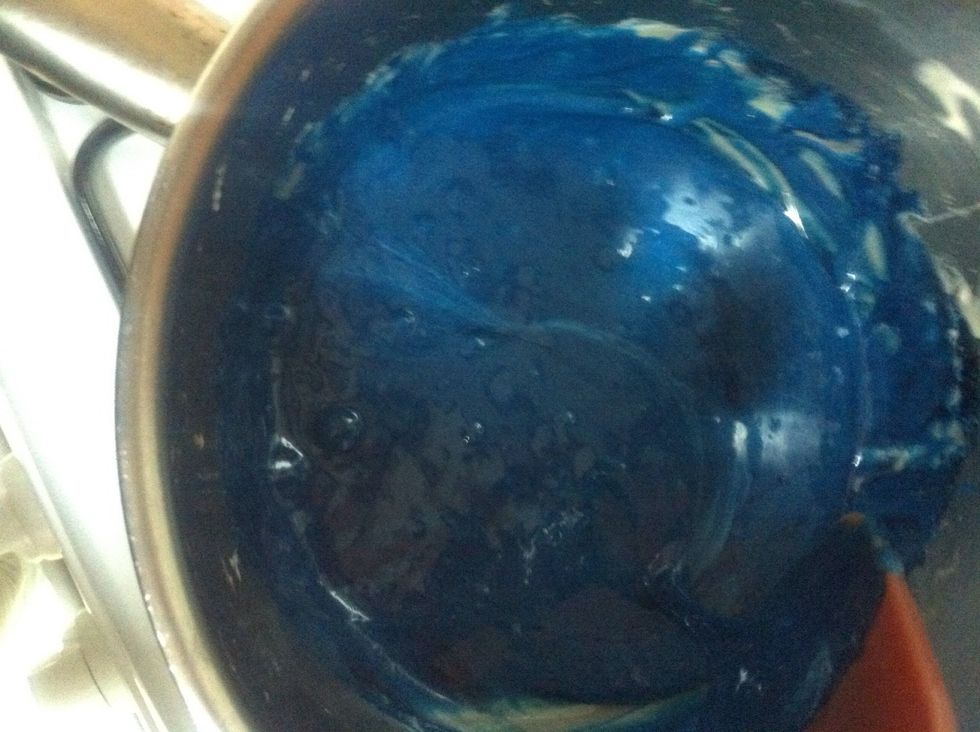 Add in a few drops of liquid food colouring.(or more depending on how dark you want the colour to be.This is going to be the colour of the bottom layer of the treats. I chose blue.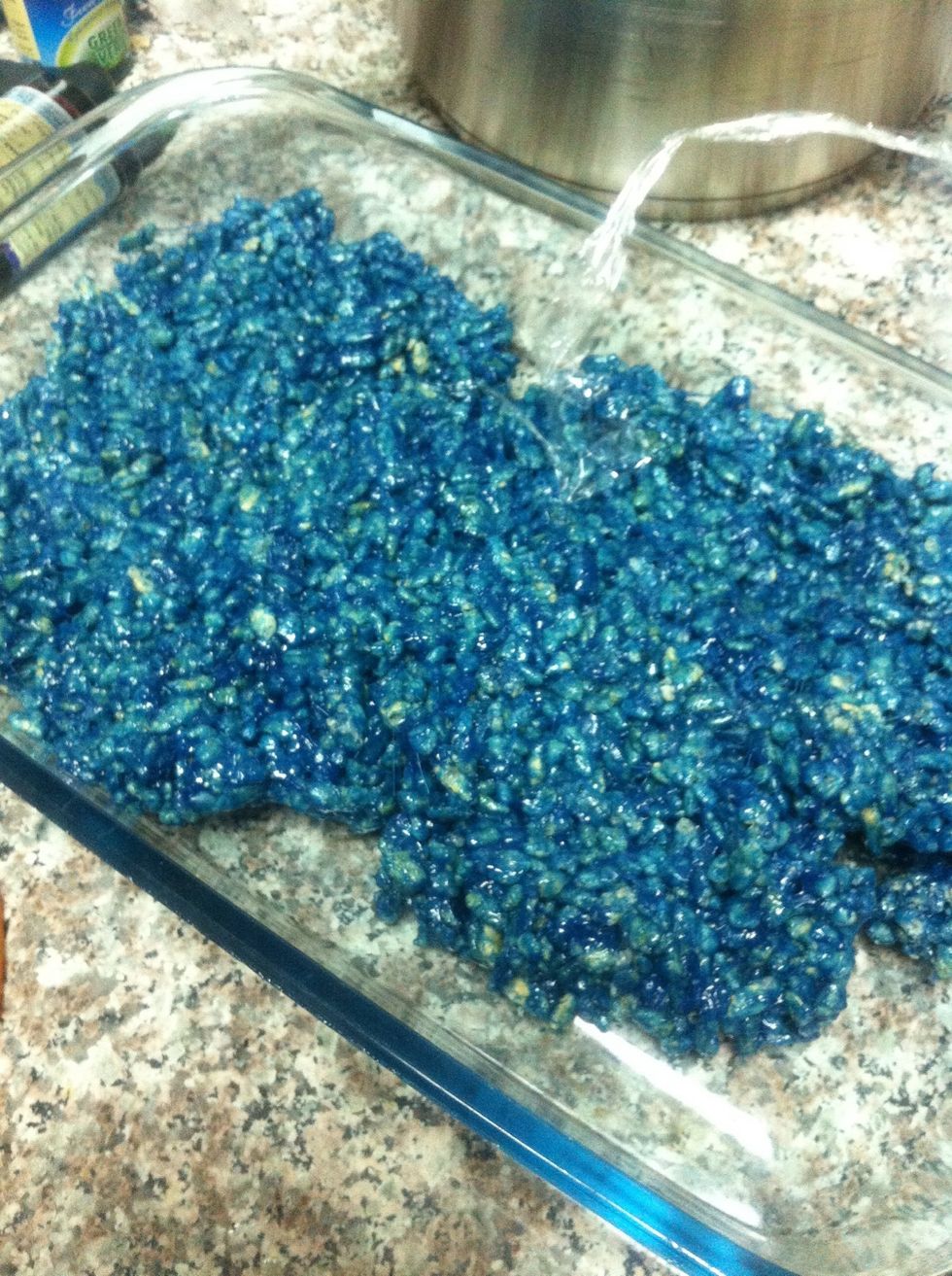 Mix in a bit under 3cups of rice krispies cereal. And mix well. You have to work a bit fast before it cools because it will get harder to mix. Then put it in the bottom of the tray.
Repeat steps 4-8 with the second colour. I chose red.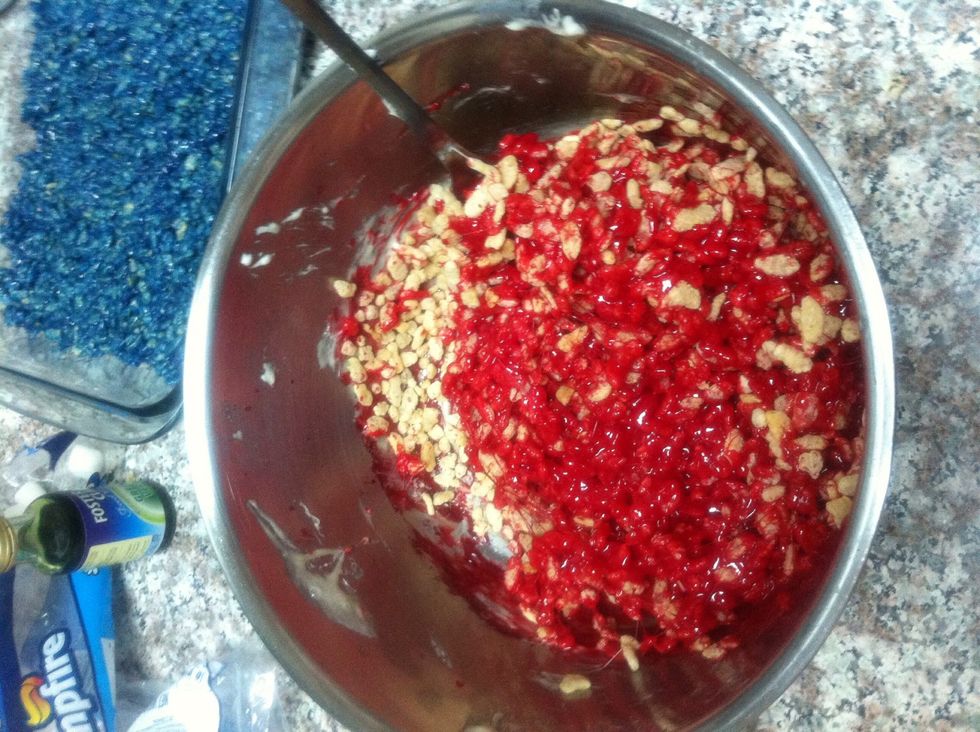 Add in the 3 cups of rice krispies and mix well. Then apply on top of the blue layer using the plastic wrap like before.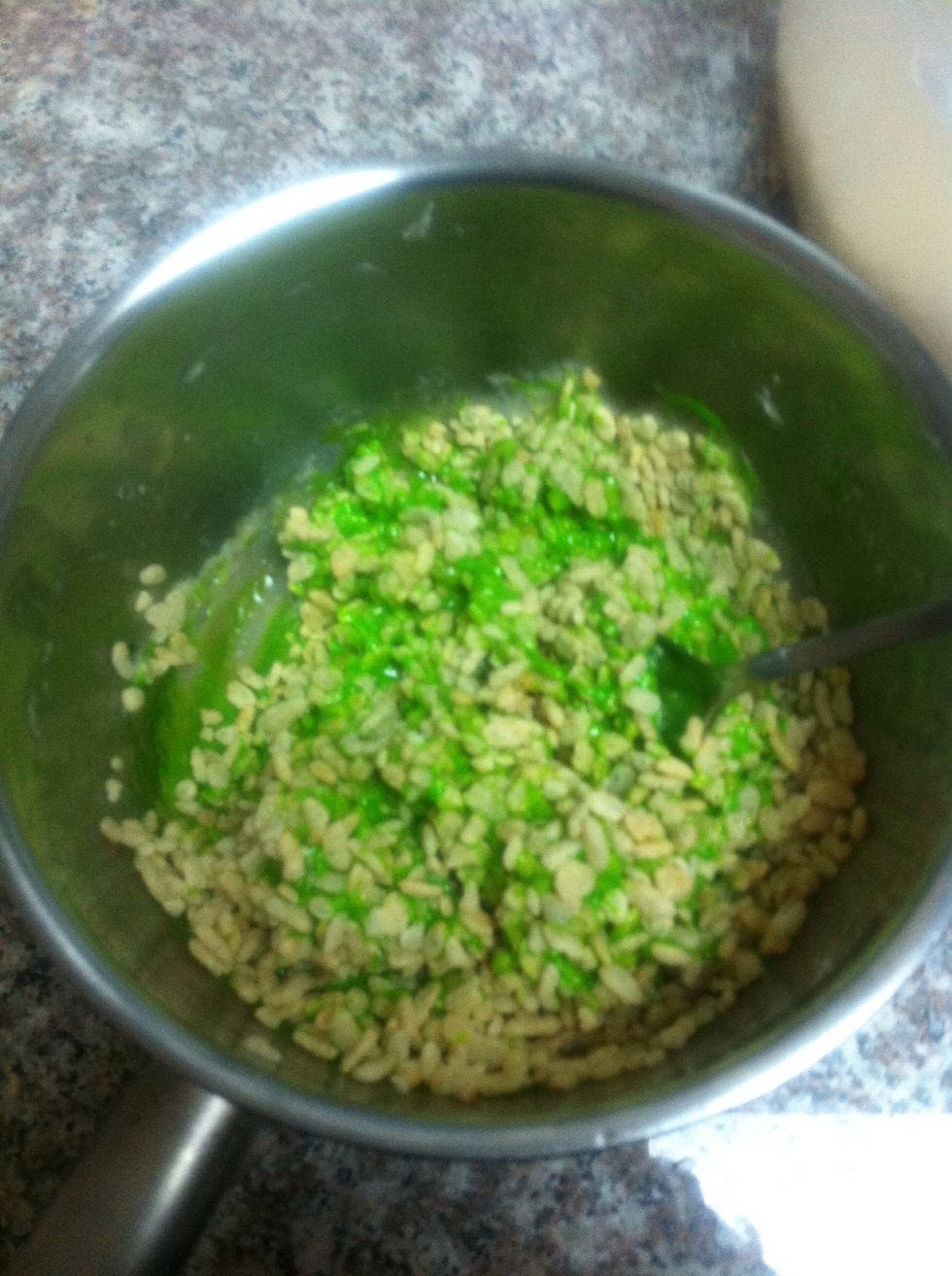 Add in the rice krispies and mix well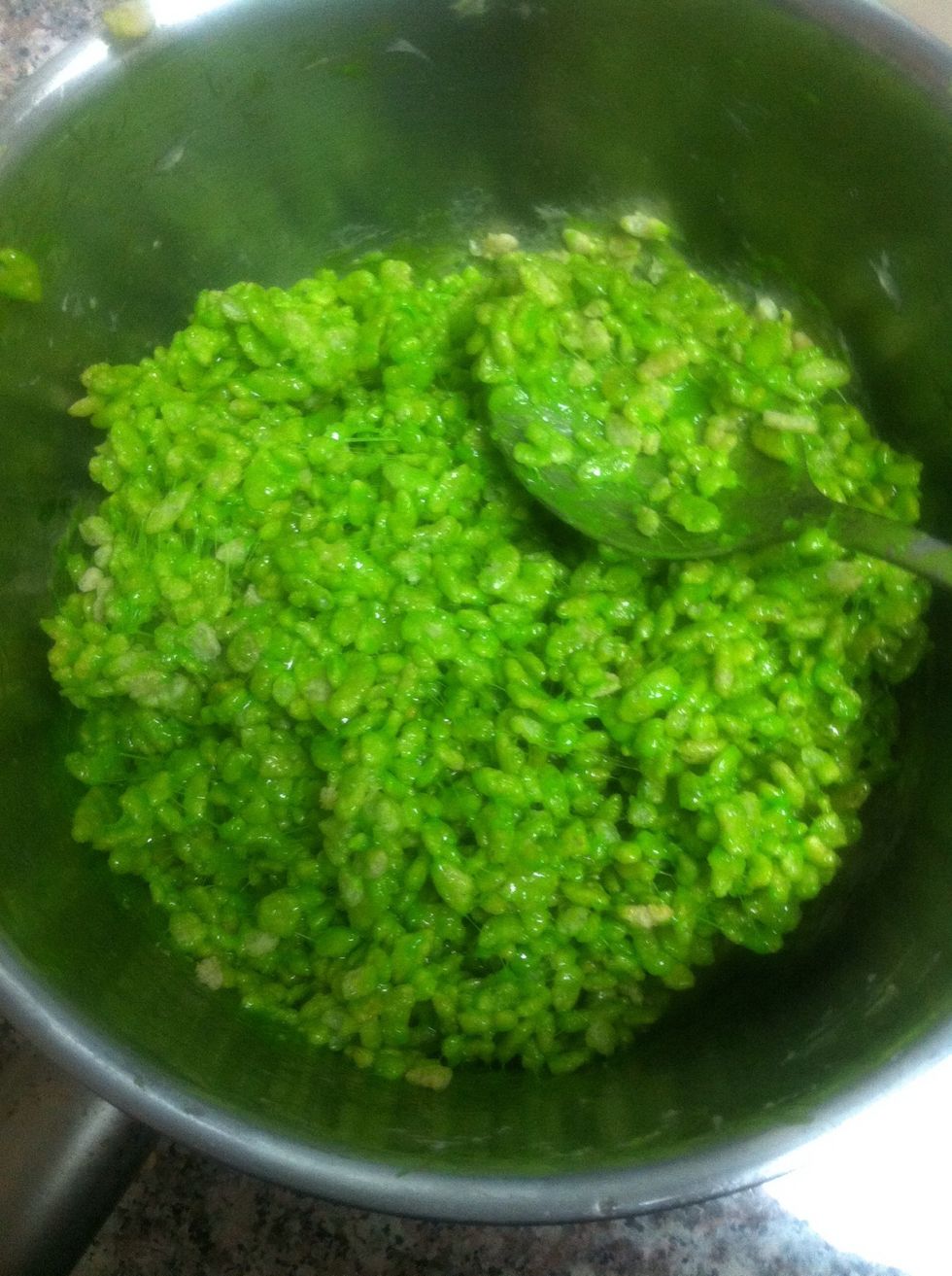 It should look like this.
Scoop it and put it on top of the previous layer (red in my case)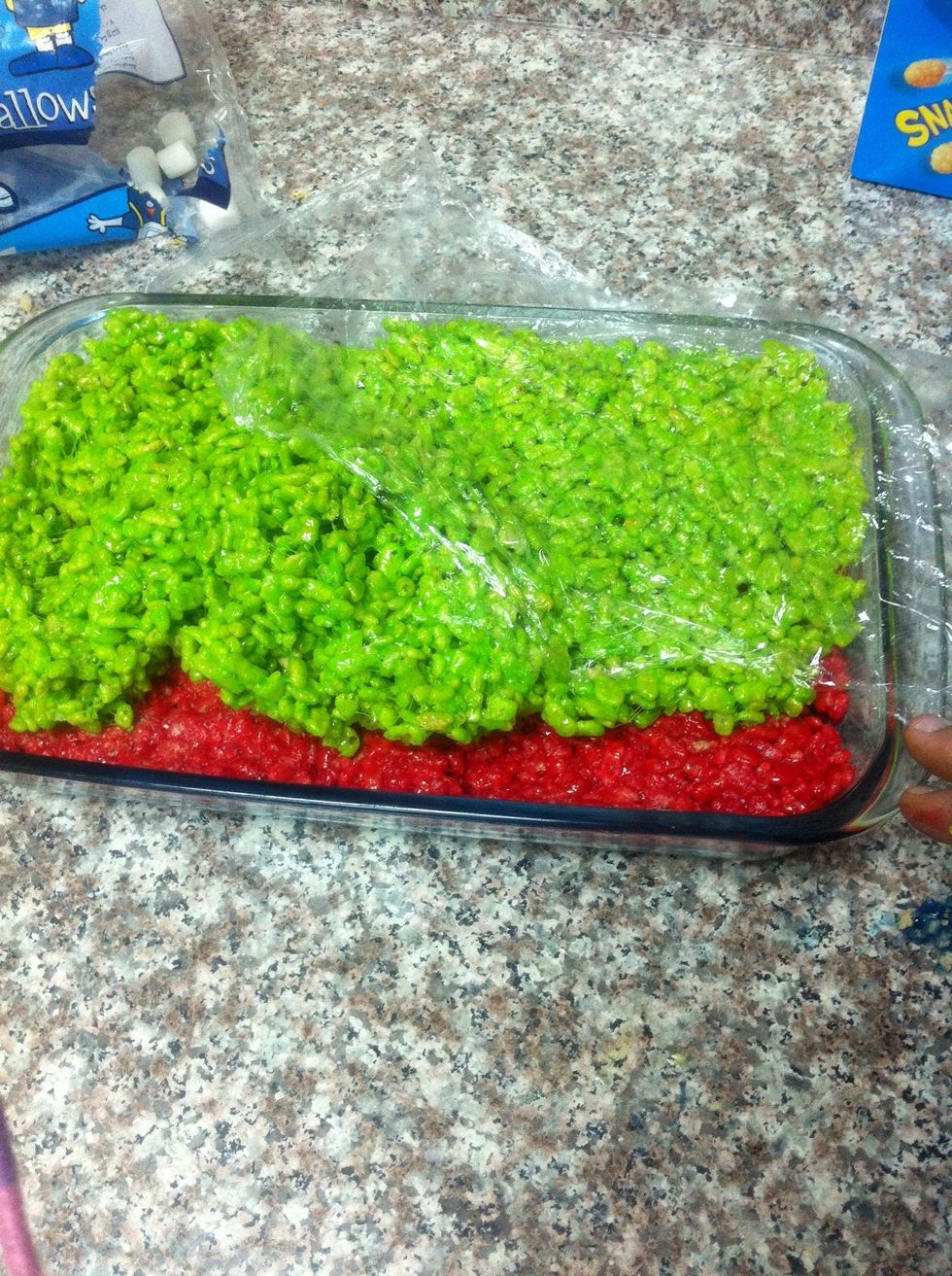 Spread it out using the plastic wrap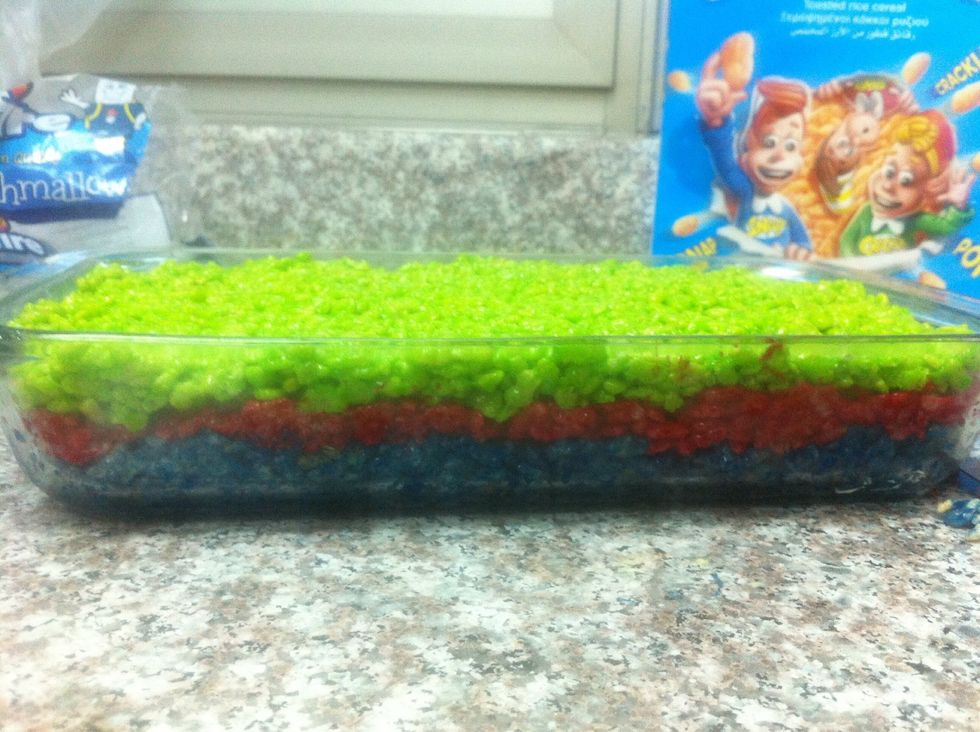 Leave it for a few minutes to cool. Then cut into squares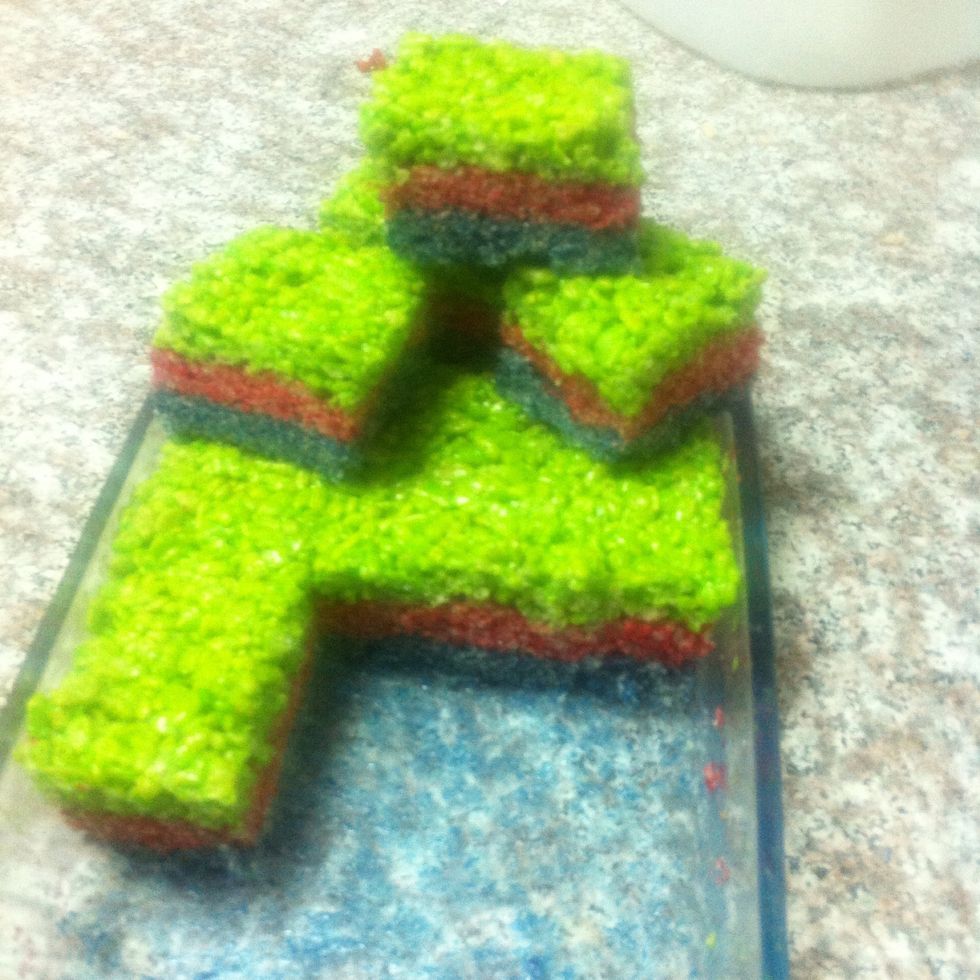 This is the final product. Ofcourse u can add the colours of ur choice and as many as u want. This is my 1st guide so hope u like it :)
6.0c Miniature marshmellows (2 cups for each colour)
9.0c Rice krispies cereal (3 cups for each colour)
1/2Tbsp Butter (1 1/2 for each colour)
Pot
Spoon
Plastic foodwrap
Tray
Knife