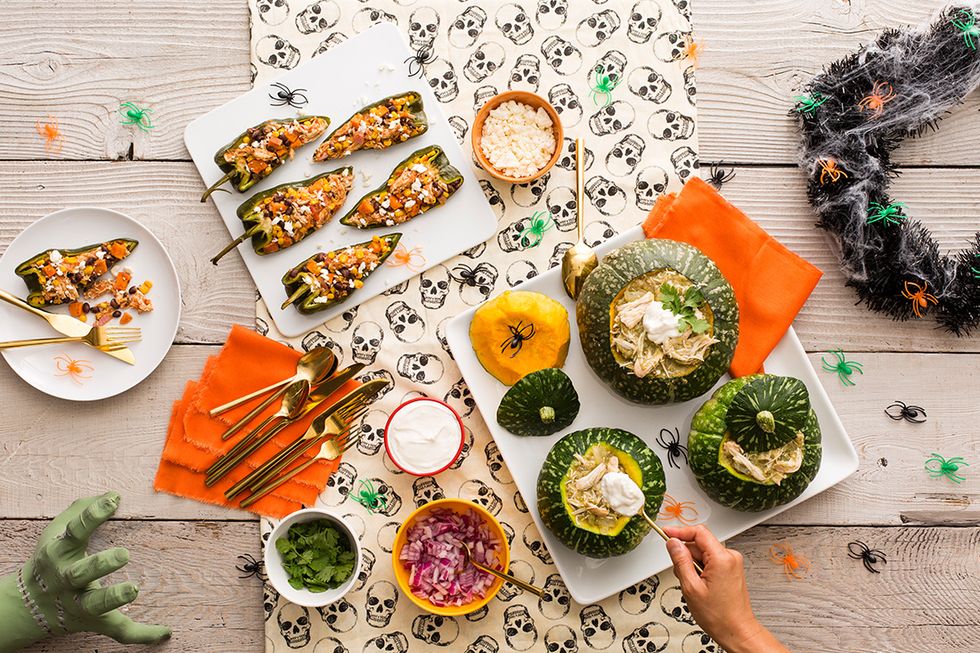 To get a jump-start on All Hallow's Eve, we've partnered with Perdue to cook up the ultimate frightful meal, because it's a spoooooky night worth celebrating.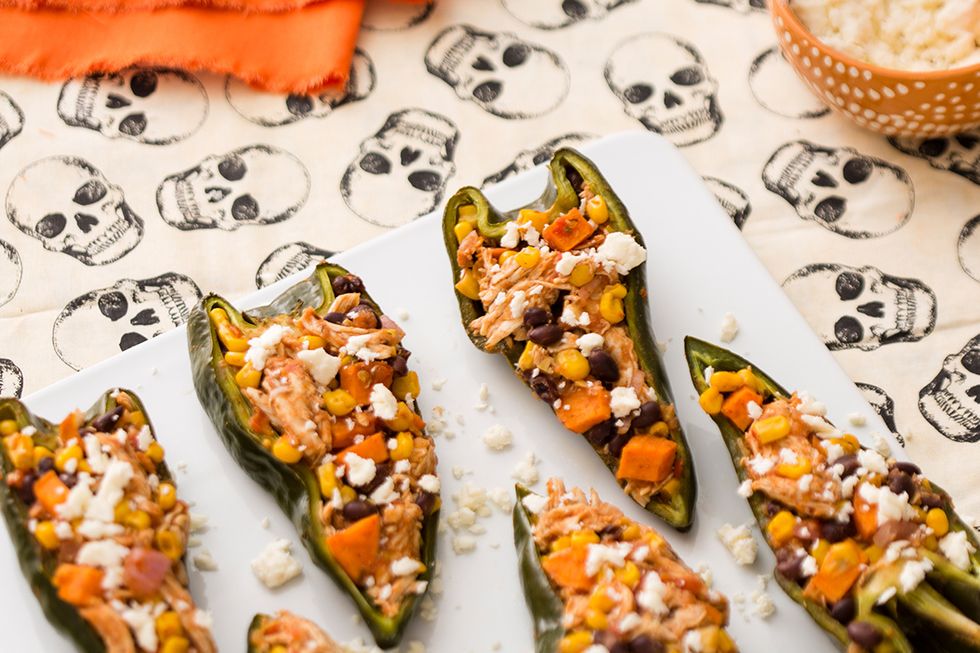 PERDUE® FIT & EASY® Boneless, Skinless Chicken Breasts make cooking so easy, so these stuffed peppers are a breeze to make. The color in these peppers scream FALL + are like mini coffins with a kick.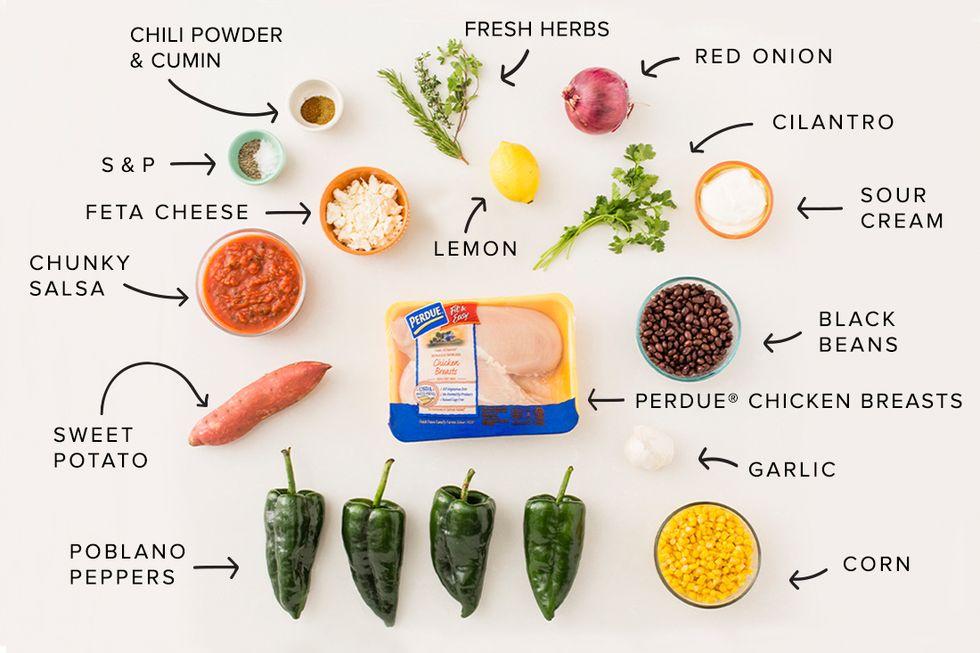 Gather your ingredients.
First, to poach the PERDUE® Chicken, place the chicken breasts into a pot, season with salt and pepper and top with sliced lemon.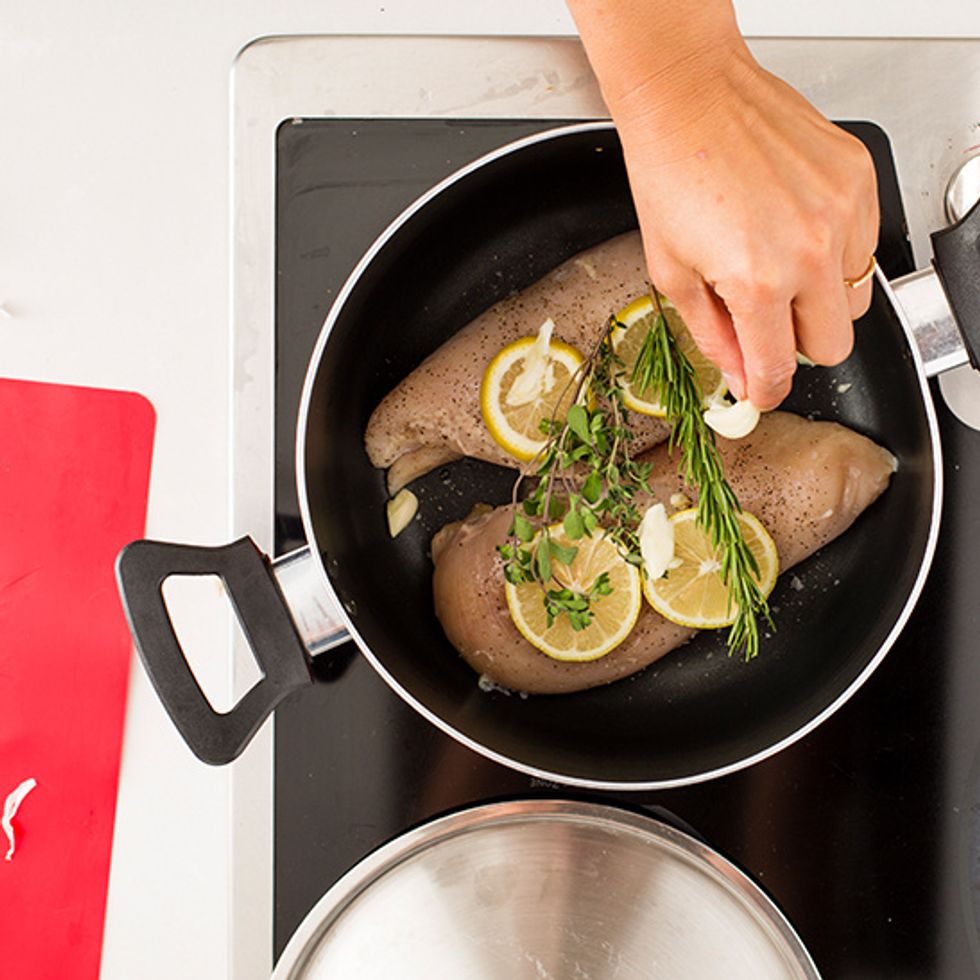 Add some extra flavor to the chicken with a bundle of fresh herbs (we used rosemary, oregano and marjoram) and crushed garlic.
Fill the pot with water until it is 1–1 ½ inches above the chicken breast.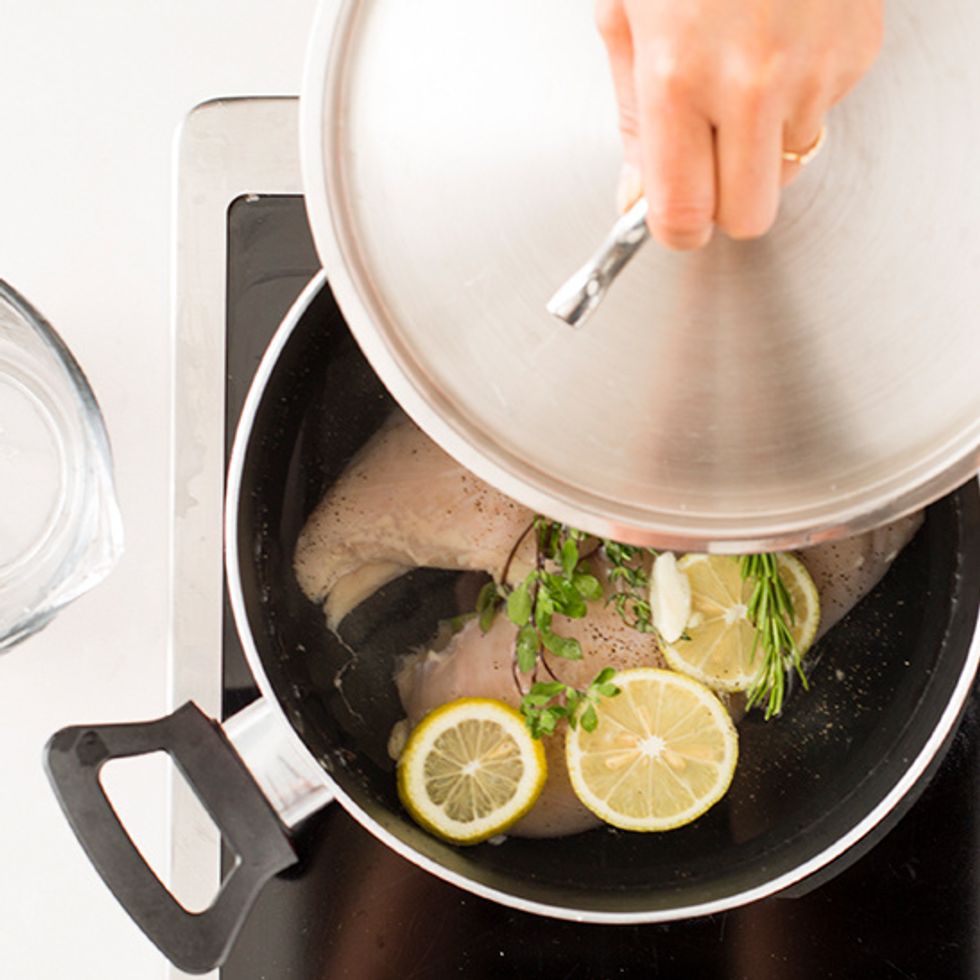 Bring the water to a boil, then cover the saucepan and reduce the heat to low. Lightly simmer for about 15 minutes, until the chicken breasts are fully cooked. After cooking, shred the chicken breast.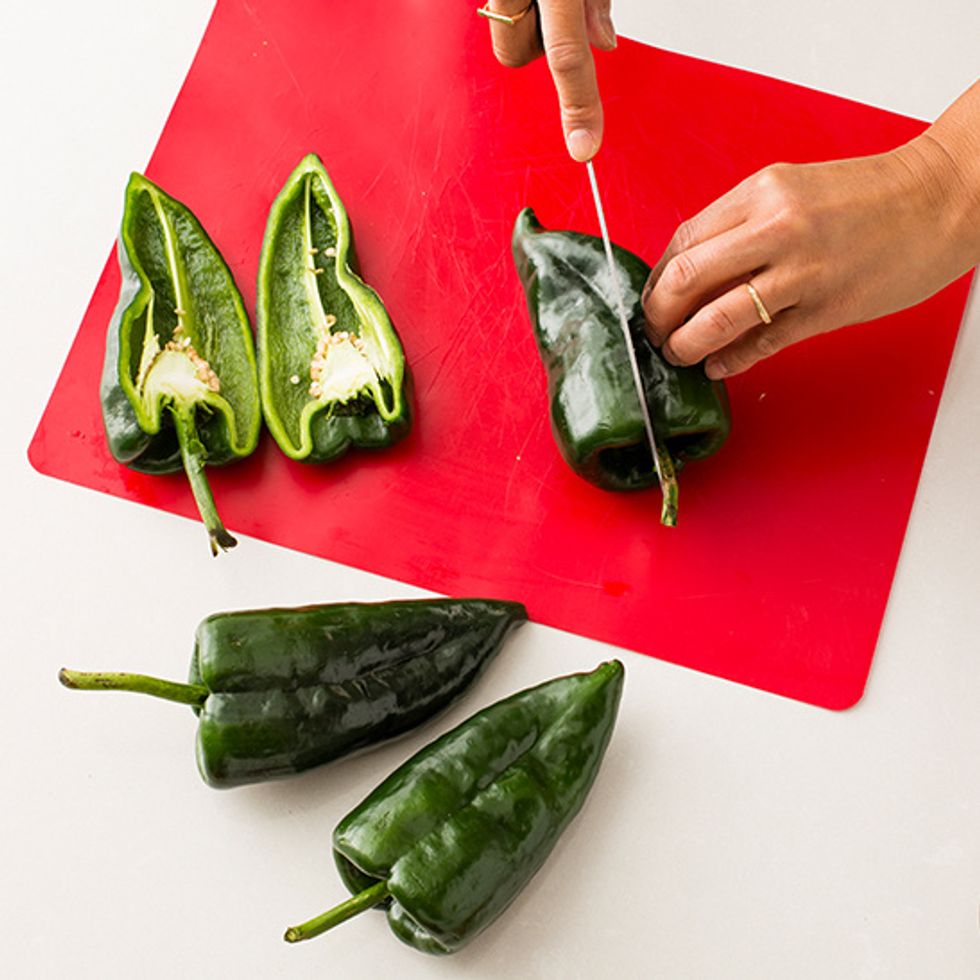 While the PERDUE® Chicken is cooking, you can prepare your other ingredients. Slice the peppers in half lengthwise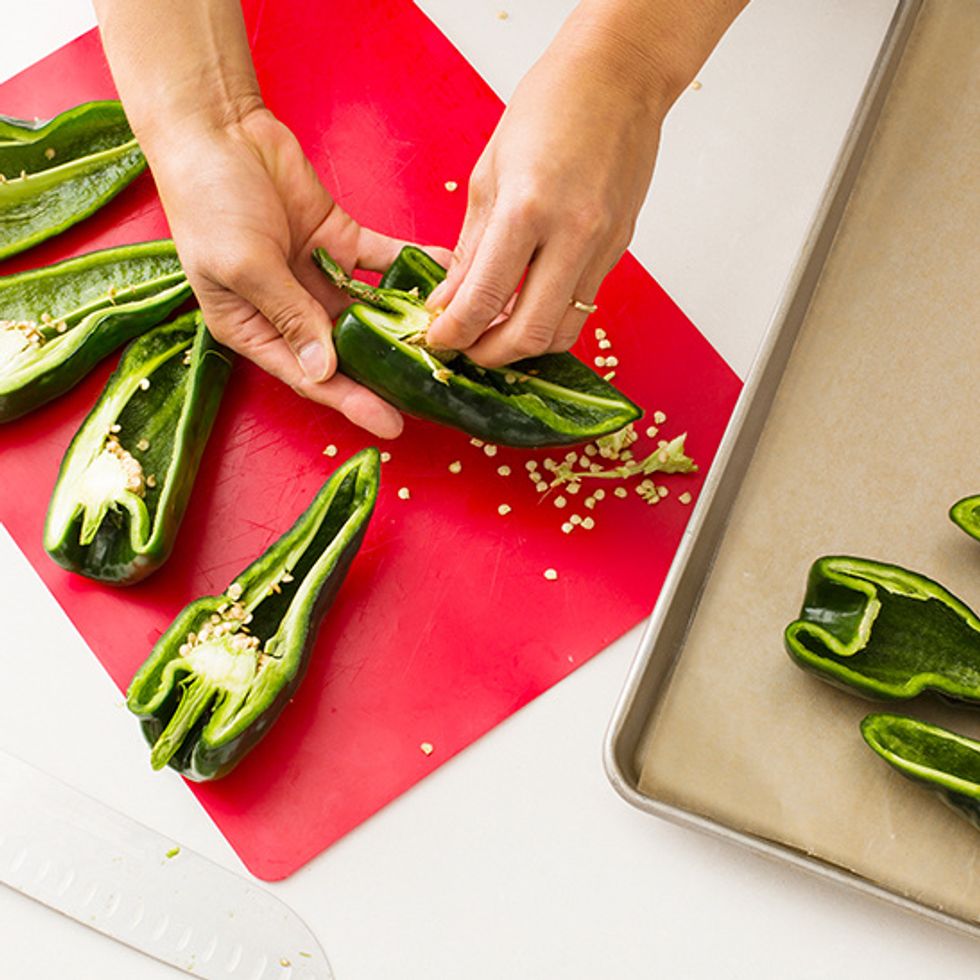 Clean out the seeds.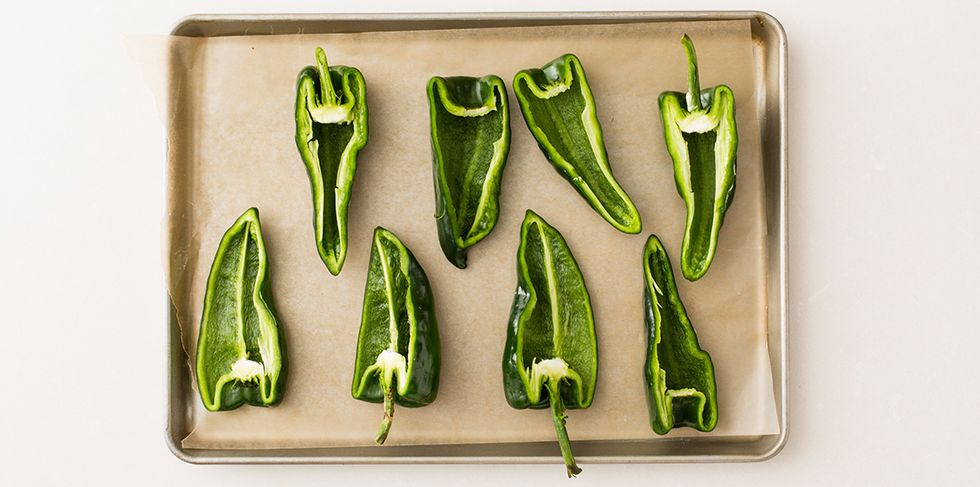 Place on a wax paper-lined baking sheet.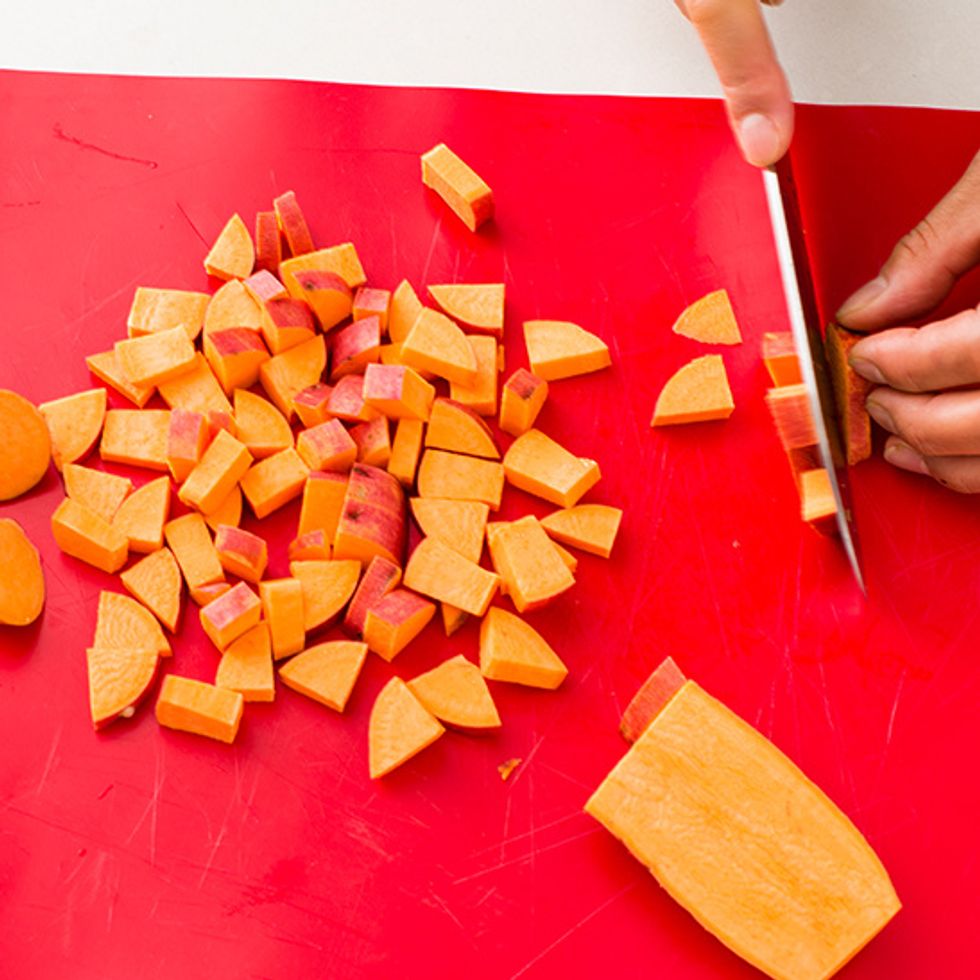 Next, cut the veggies for the fillings. Finely dice the sweet potato.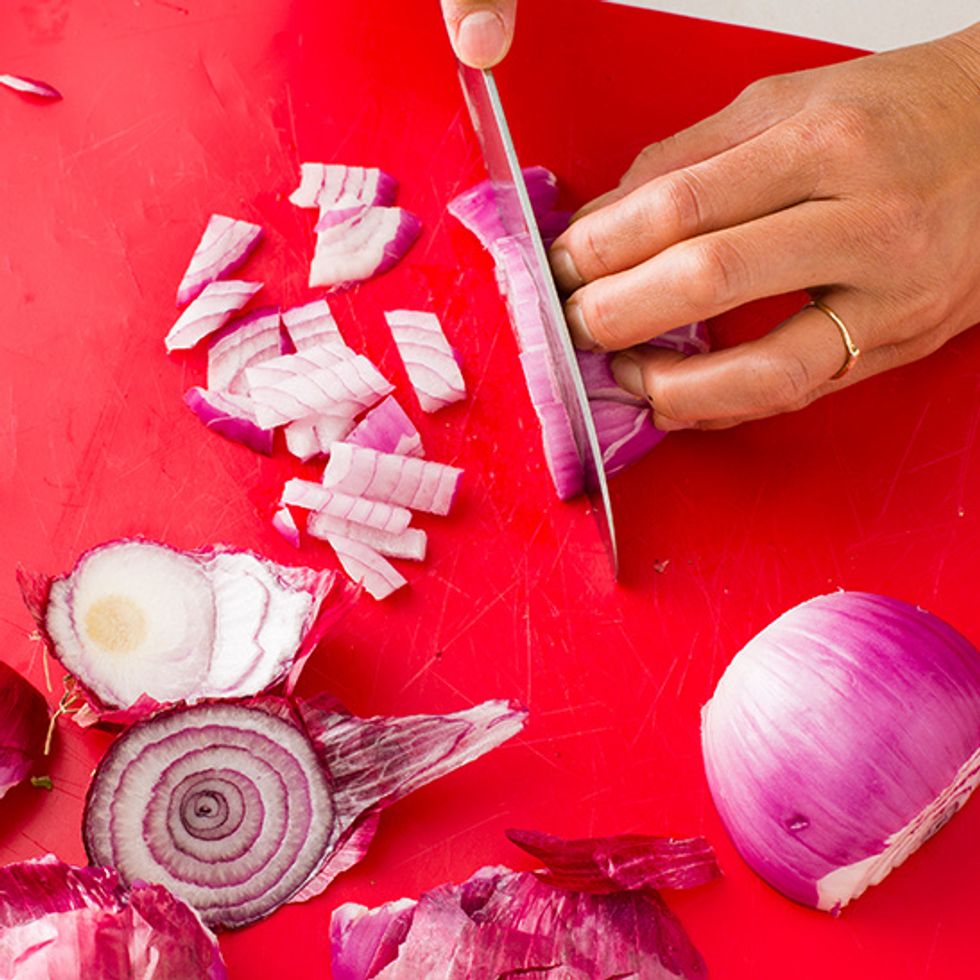 Then dice your red onion. Add them to a large mixing bowl.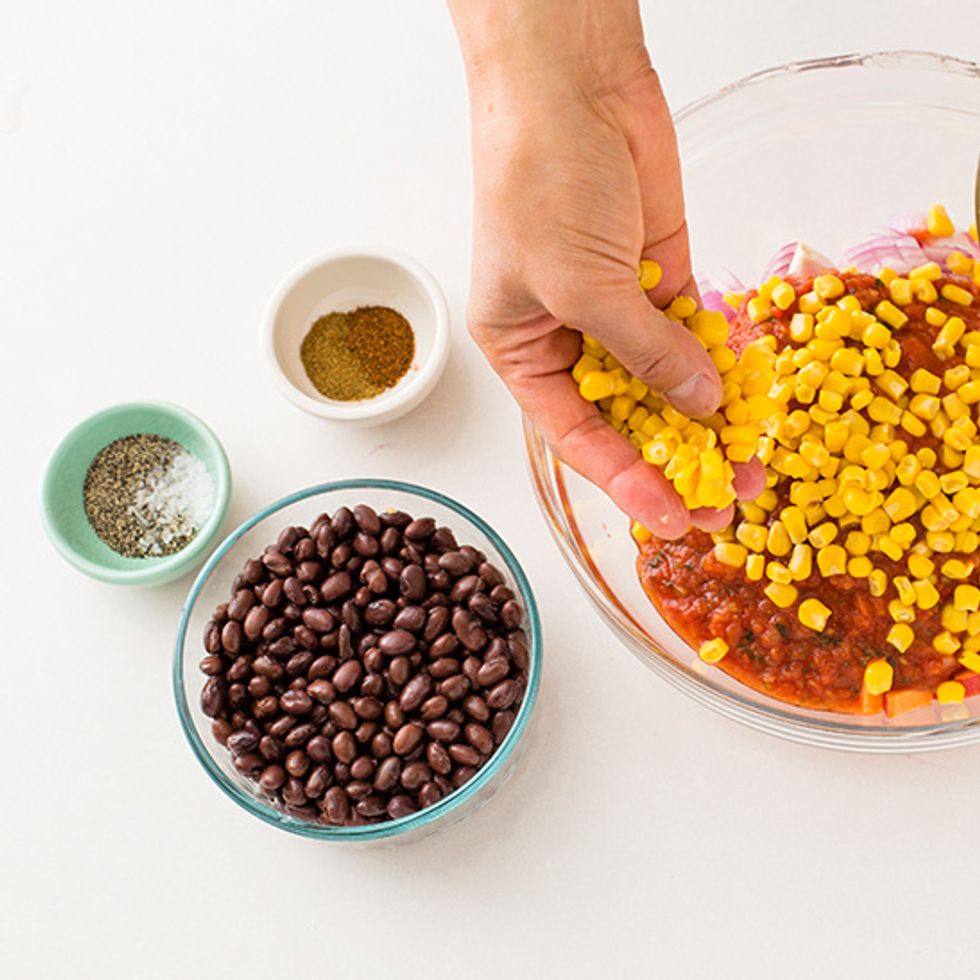 Add the salsa, corn, black beans, lime juice into the bowl.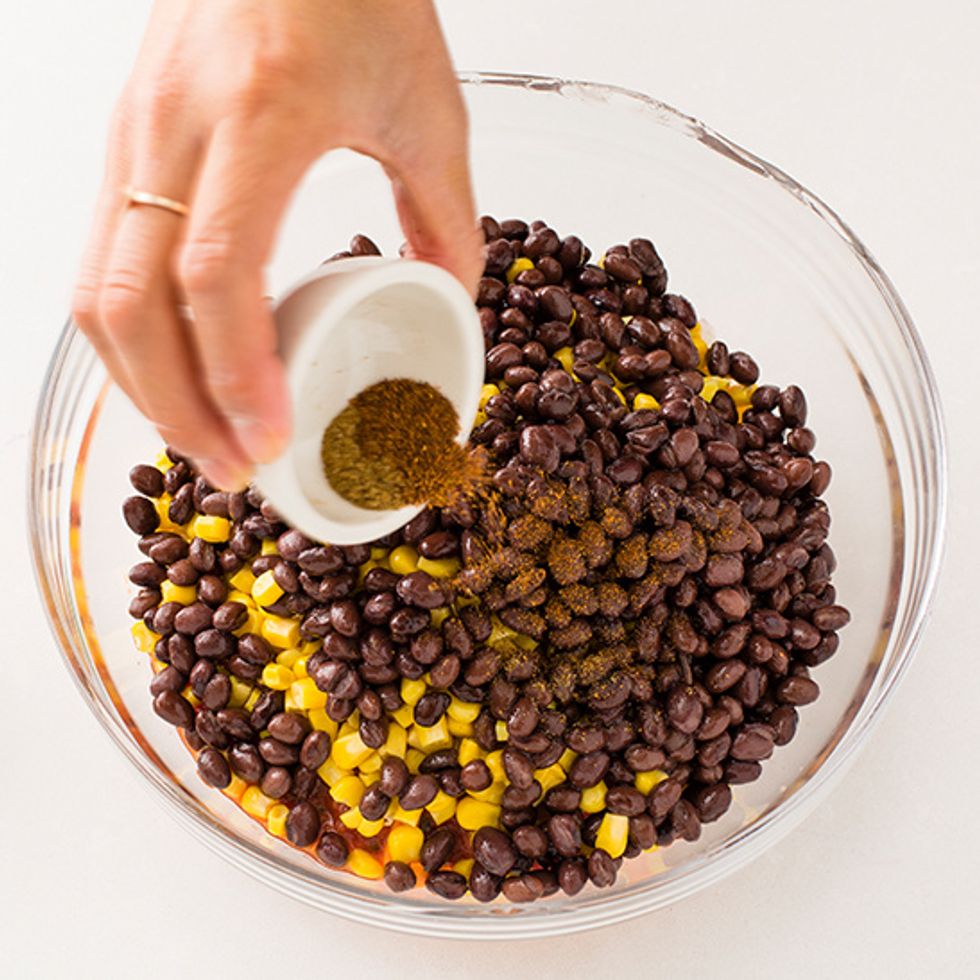 Then add your seasoning: cumin, chili powder, salt + pepper.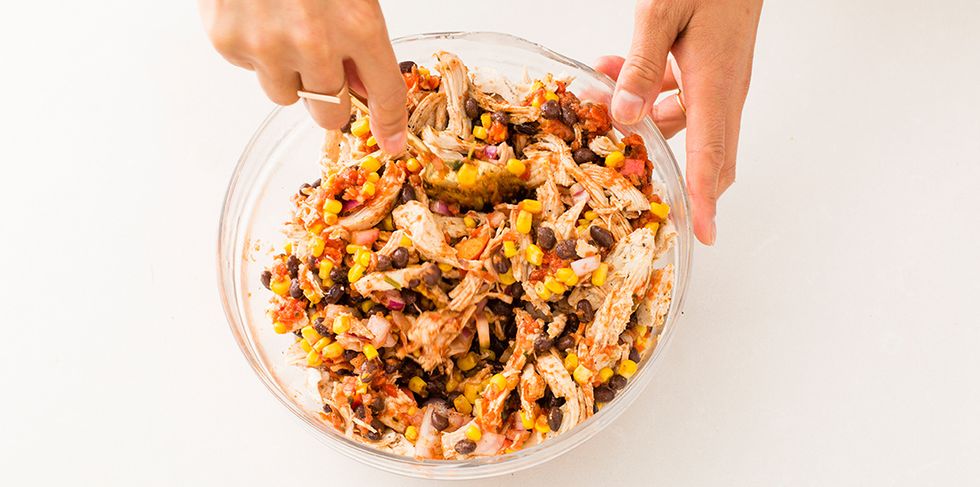 Finally, add the shredded PERDUE® Chicken and mix together.
Divide the mixture evenly in each poblano pepper half.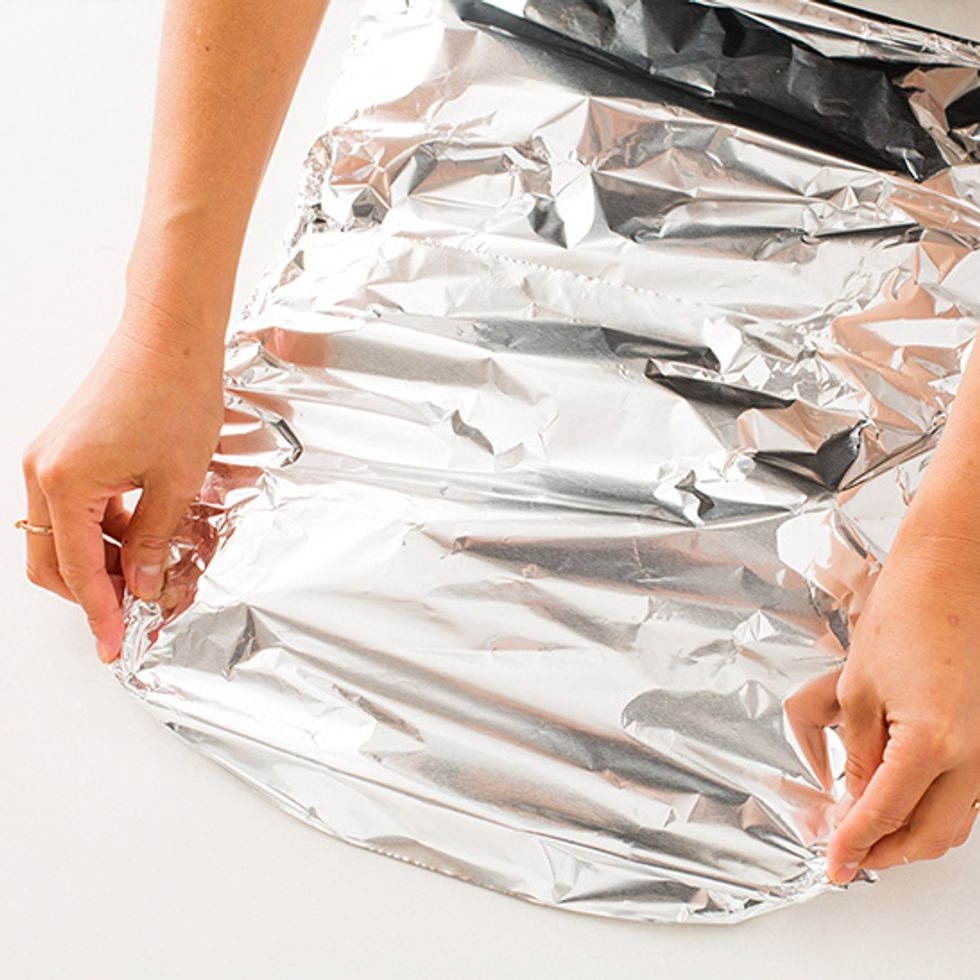 Cover the pan with foil and bake for 40 minutes or until the peppers are fork tender.
Be sure to garnish the peppers appropriately with feta cheese and cilantro to add some extra zest. Aren't they frightfully colorful?!
2.0 PERDUE® Boneless, Skinless Chicken Breasts
1.0tsp salt
1.0tsp ground pepper
4.0 lemon slices
bundle of fresh herbs
water
4.0 large poblano peppers
15.0oz sweet corn, rinsed and drained
15.0oz black beans, rinsed and drained
1/2c diced red onion
1.0 small sweet potato, finely diced
1/4c chunky tomato salsa (how hot can you go!?)
1.0tsp chili powder
1.0tsp cumin
1.0tsp dried oregano
1.0c feta cheese
B+C
We are the team behind B+C Guides. Feel free to message us if you have any questions or see something that could be improved!