How to make colored spritz for papercrafting
Making coordinated color spritz is easy with Stampin' Up! Products
29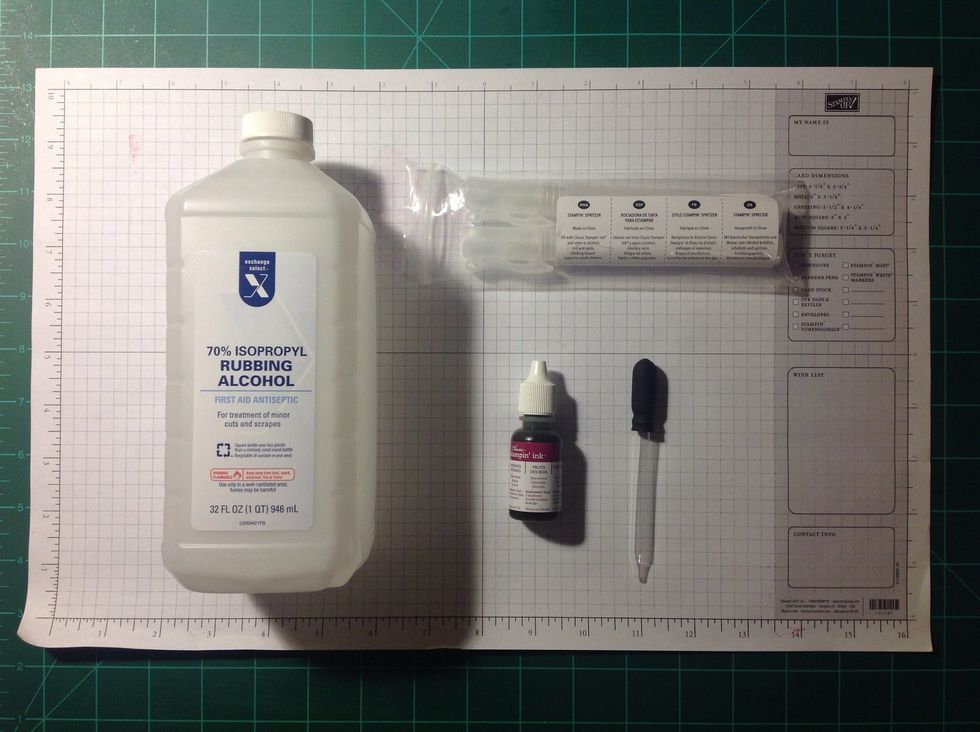 Here's all the tools you'll need. For more information on purchasing the ink and the Stampin' Spritzers, visit my website: http://www.PixelMavensRetreat.com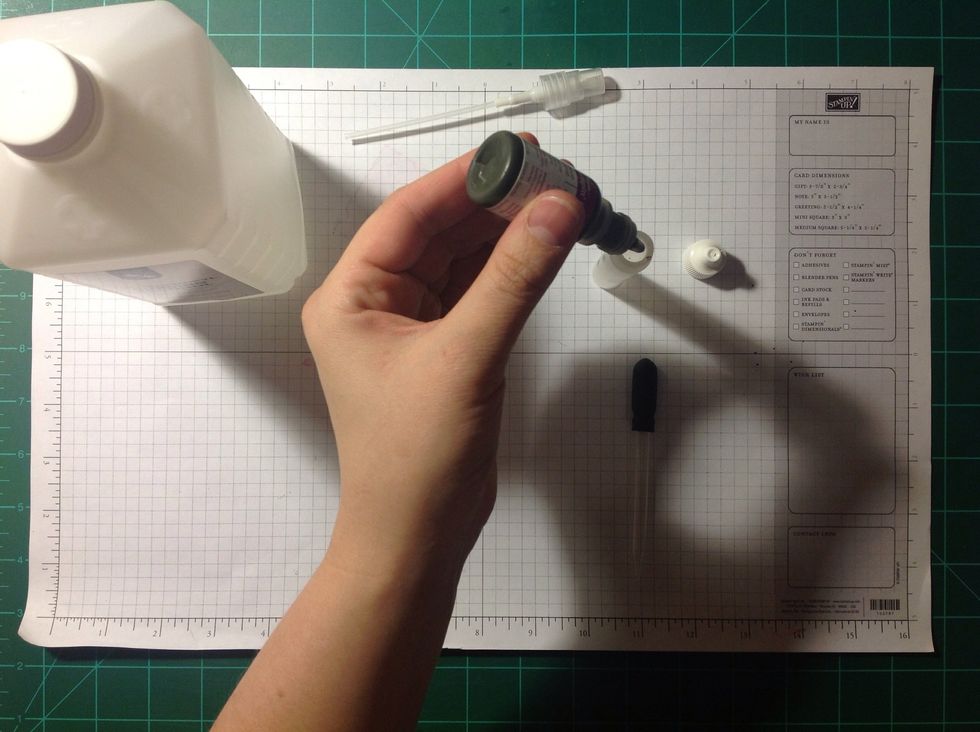 Add 5 - 10 drops of ink. The more you add, the darker the color.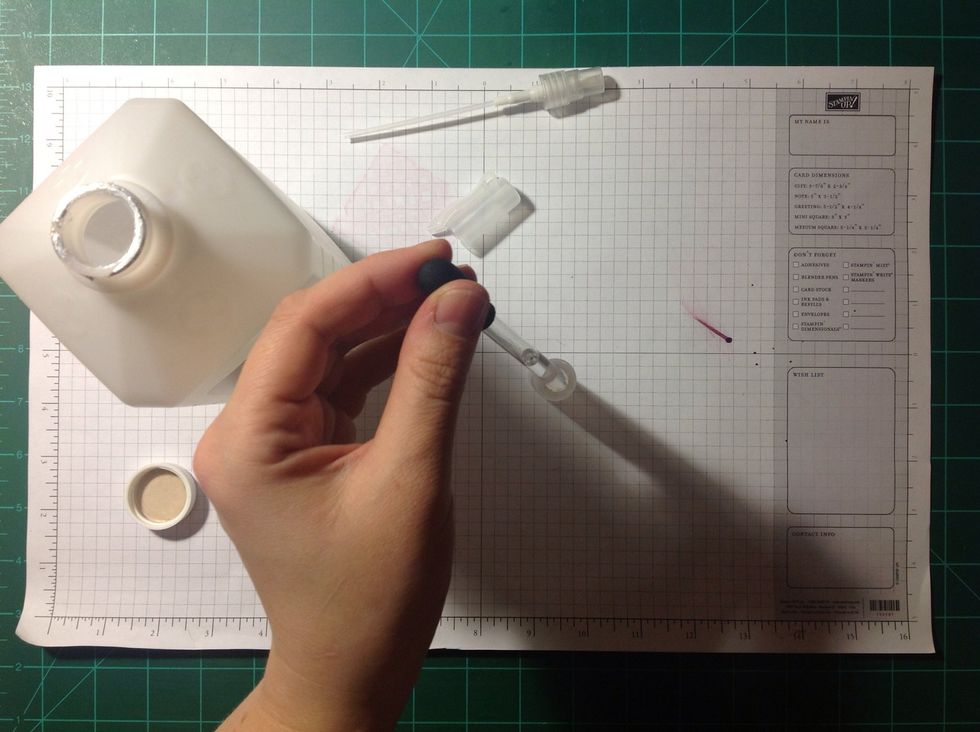 Using the eyedropper, add 2 - 3 droppers of rubbing alcohol. Unless you have a large project, this will be enough to cover lots of paper!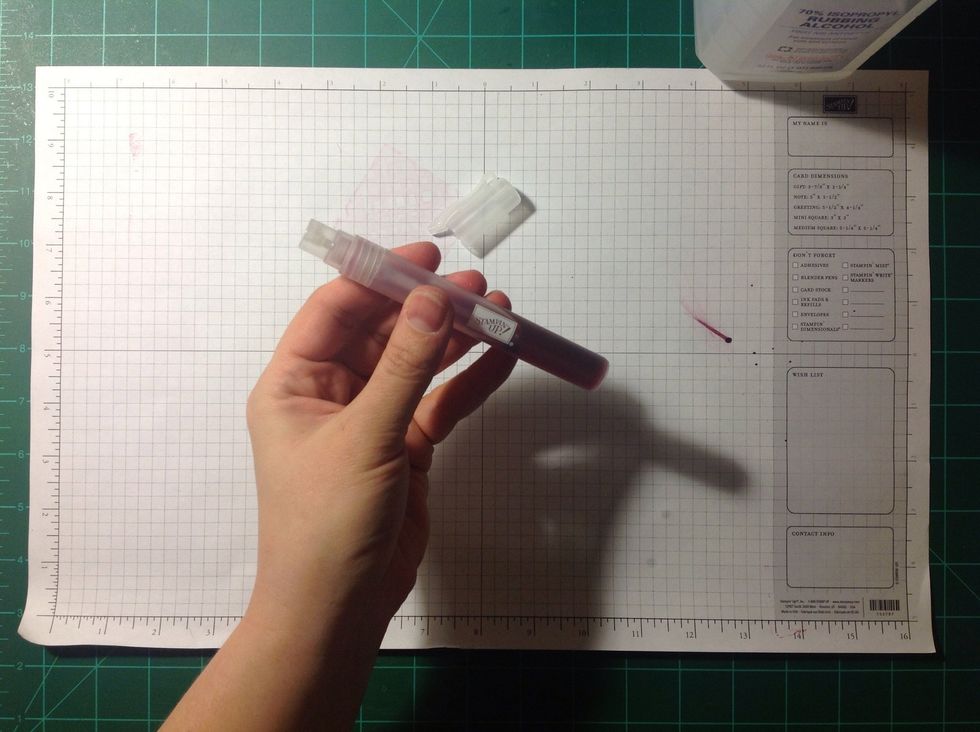 Replace the lid on the spritzer and shake.
Spritz away!
Adding matching color spritz to a card or other papercrafting project adds extra depth and can soften lines.
For some examples of how I used this set, and other great Stampin' Up! products (and to place an order), visit my blog: www.PixelMavensRetreat.com
Rubbing alcohol
Eyedropper
Stampin' Up! Classic ink color refill
Empty Stampin' Up! Stampin' Spritzer