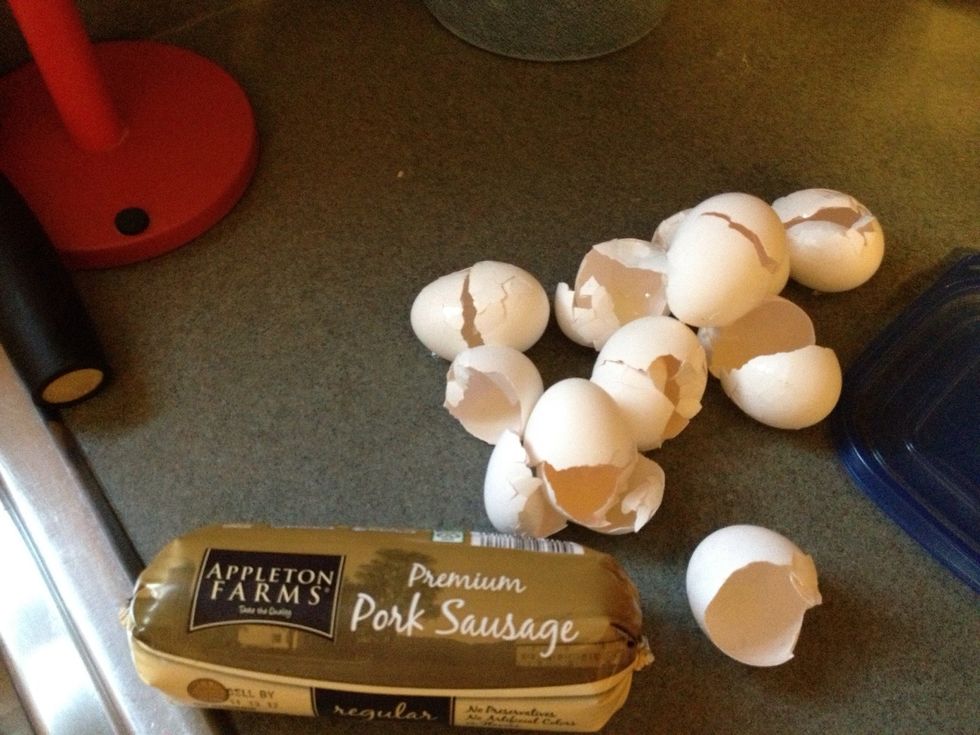 Scramble the eggs. Brown the breakfast sausage until cooked completely. Combine.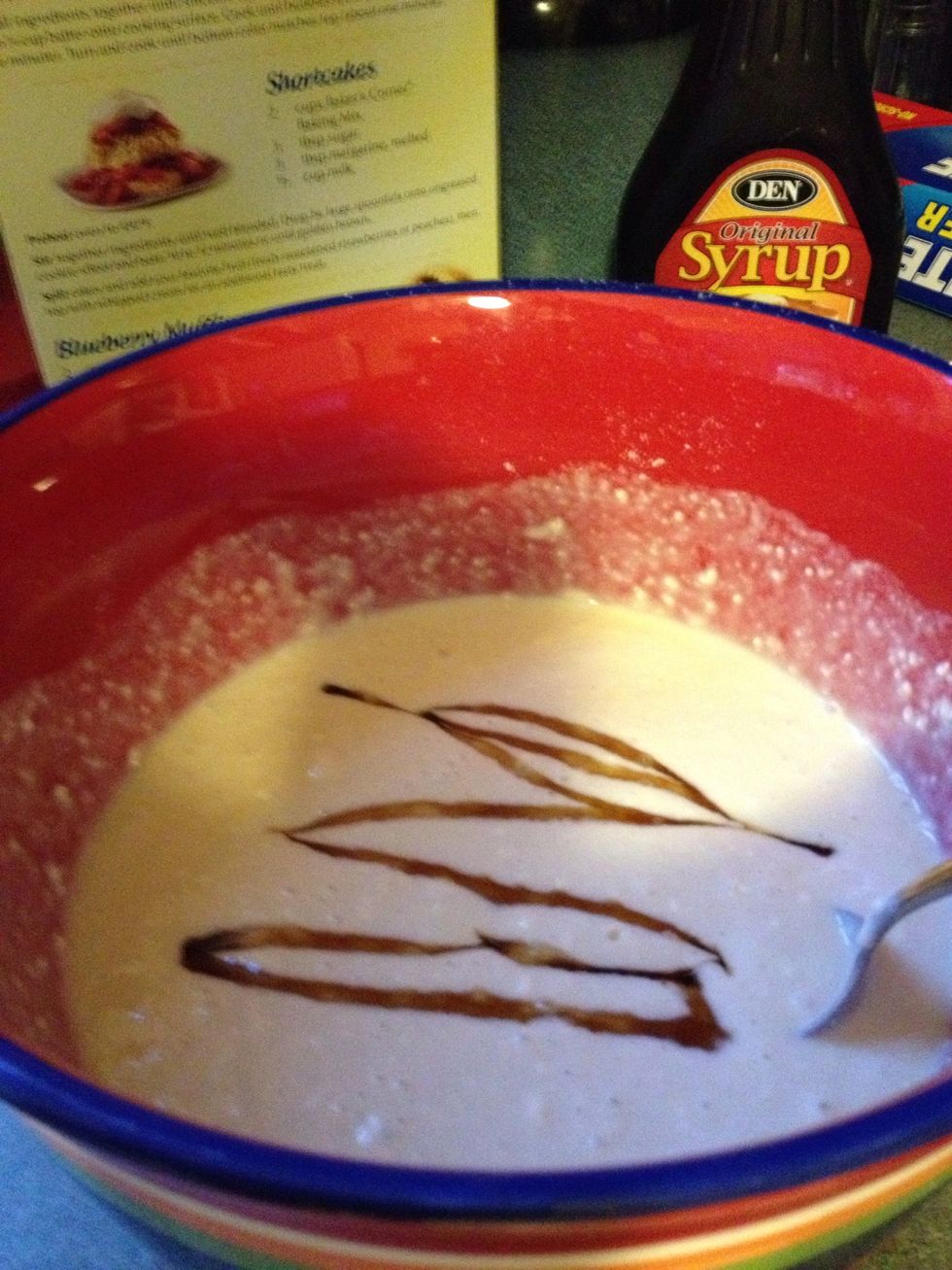 Prepare Mix as directed on box of pancake batter. Drizzle syrup and mix in.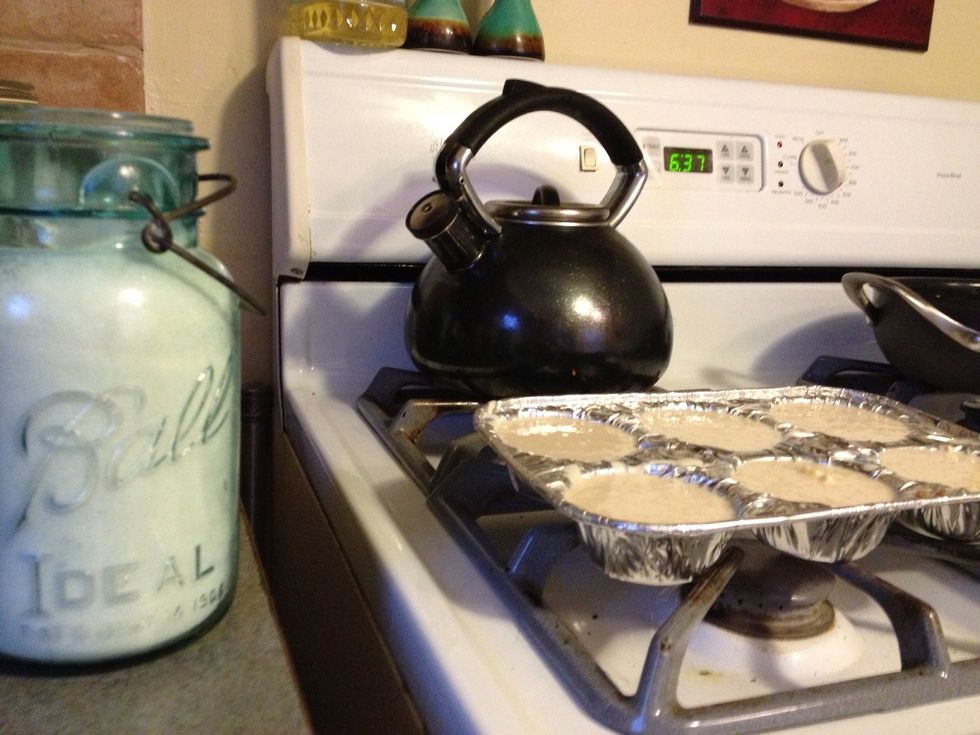 2 tbsp of sausage/egg mixture into greased muffin tins. Then pour pancake mixture to fill each muffin tin.
Drizzle syrup on top of each filled muffin tin. Bake at 400* for 12-18 minutes.
You will know they are done when tops are golden brown. Enjoy! Also try in mini muffin tins! Make a bunch and freeze for quick and easy breakfast snacks!!!!
5 large eggs
1/2 lb ground breakfast sausage
Pancake mix (1 egg, sugar, vanilla extract, milk)
Syrup