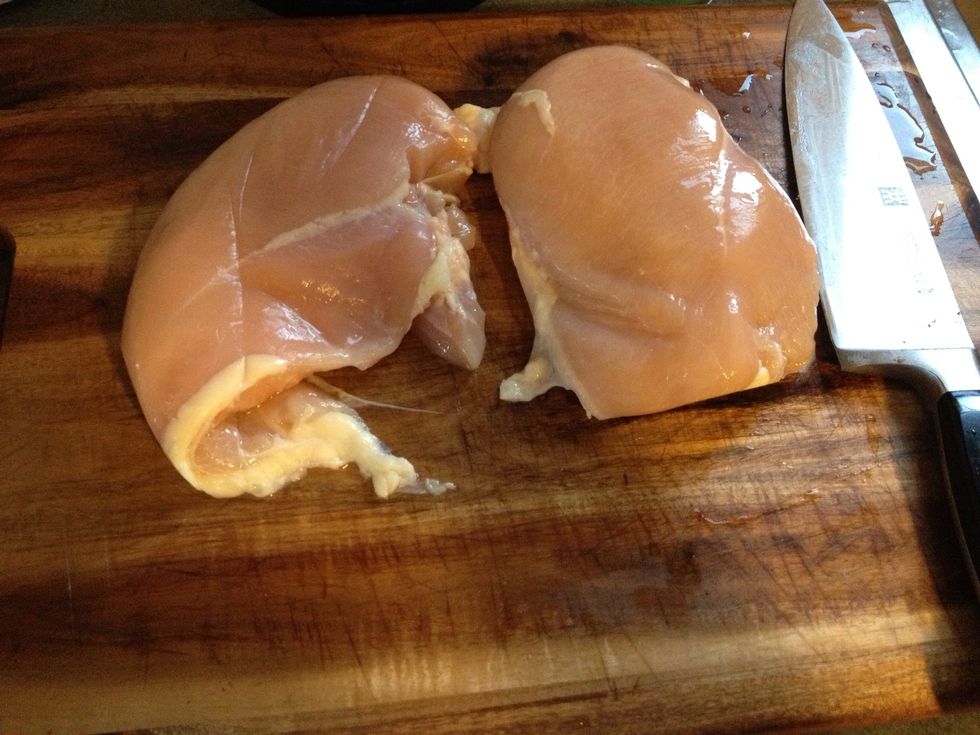 Cut chicken into 1x1 inch cubes and place in Sauté pan drizzle w/olive oil & sprinkle w/garlic powder. Sauté on medium heat until chicken no longer has any pink-ish color.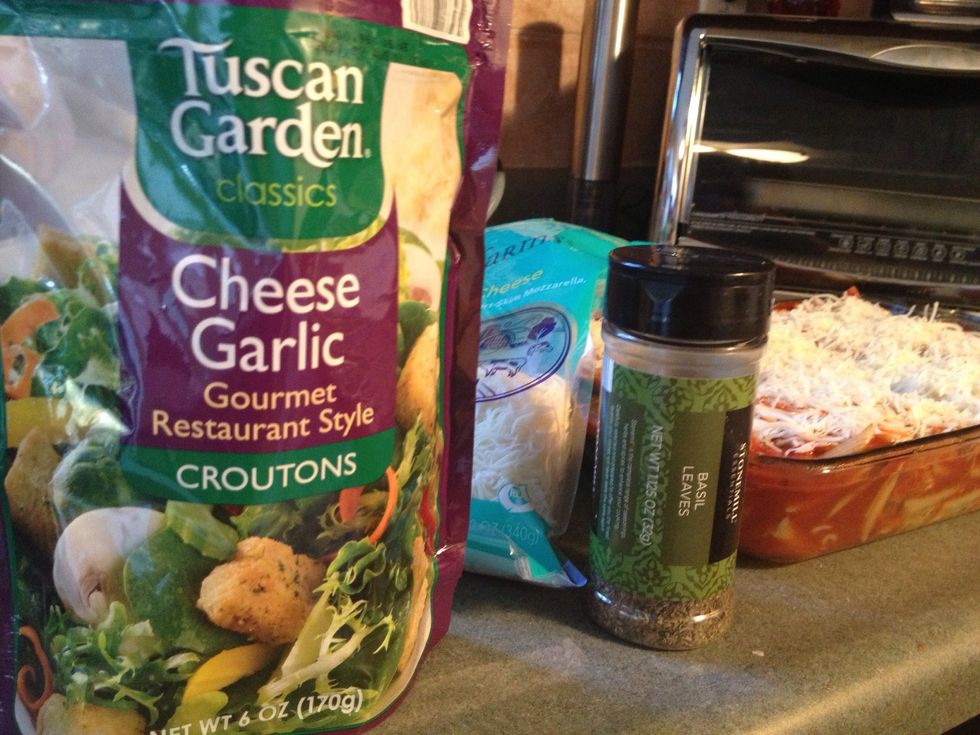 Season chicken with Basil. Boil penne pasta (1 box) until thoroughly cooked. Drain and combine with chicken. Prepare greased casserole dish. Pour in chicken/pasta mixture. Top with pasta sauce .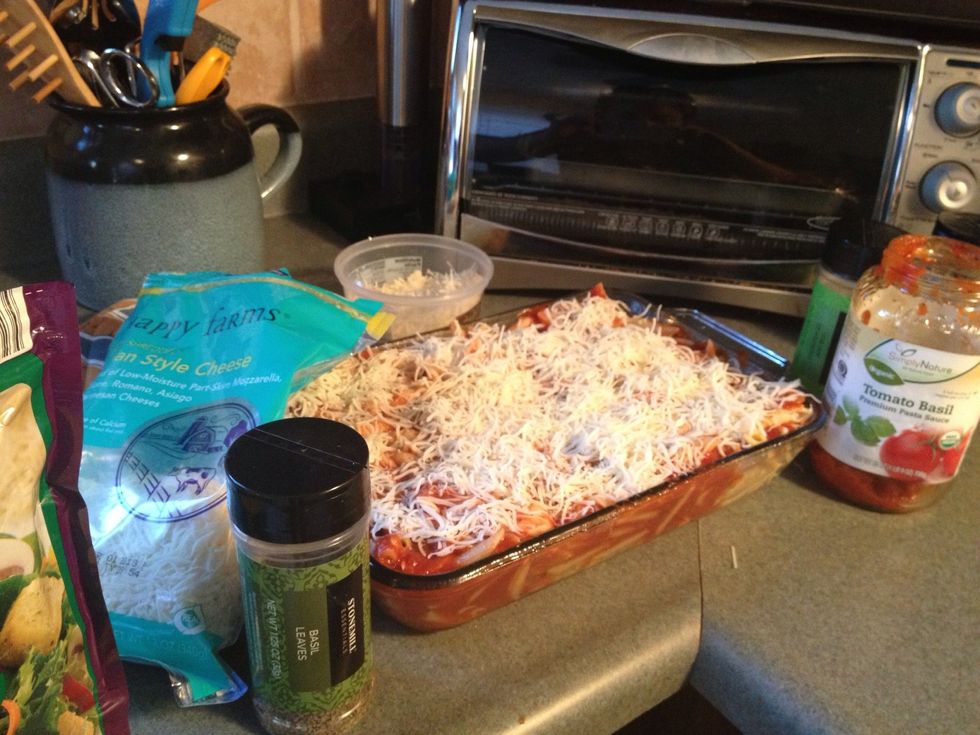 Next, sprinkle 1 cup of mozzarella & 1/2 cup Parmesan. Mix a 5oz. Bag of garlic croutons with 1 tbsp. olive oil, then spread evenly over casserole. Top with 1/2 cup of mozzarella and 1/4 cup Parmesan.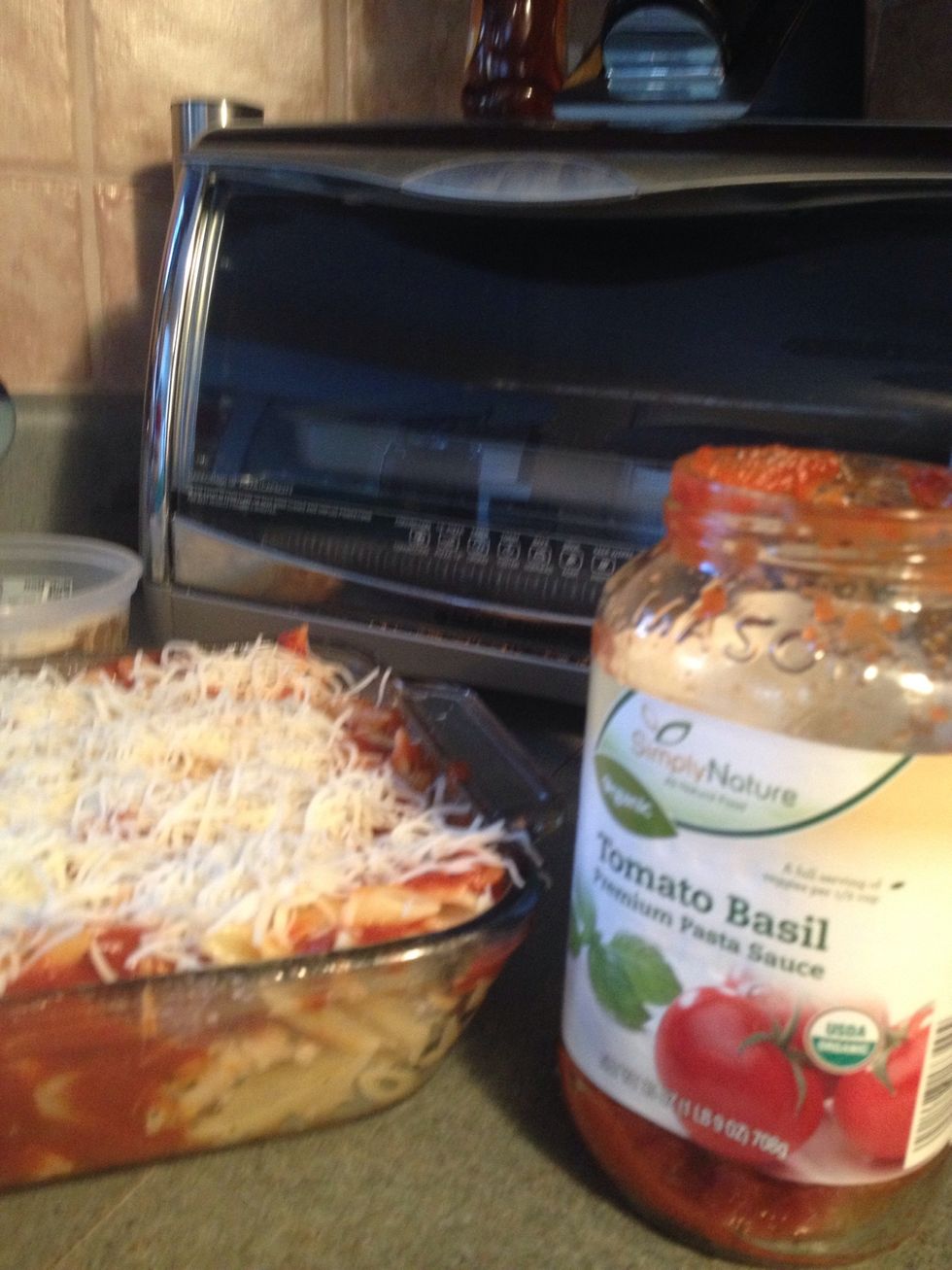 Bake at 375* for 15-20 minutes until croutons and cheese are lightly browned!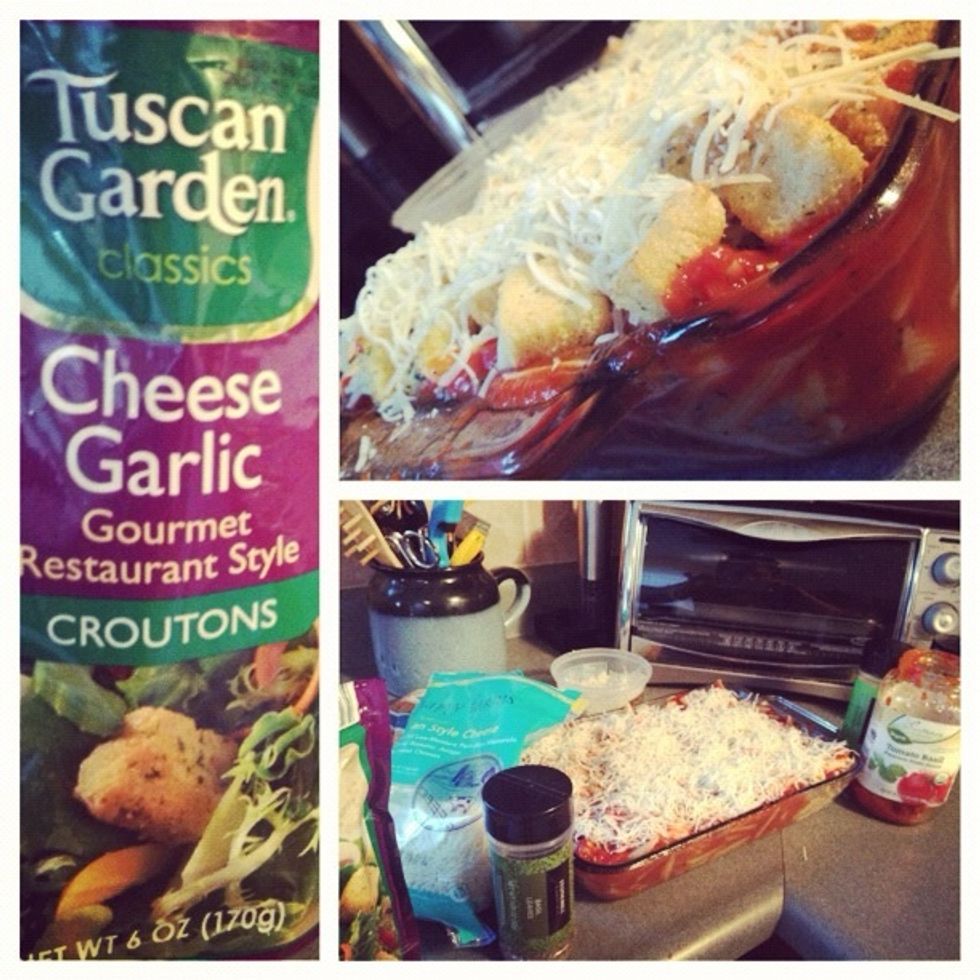 Ingredients-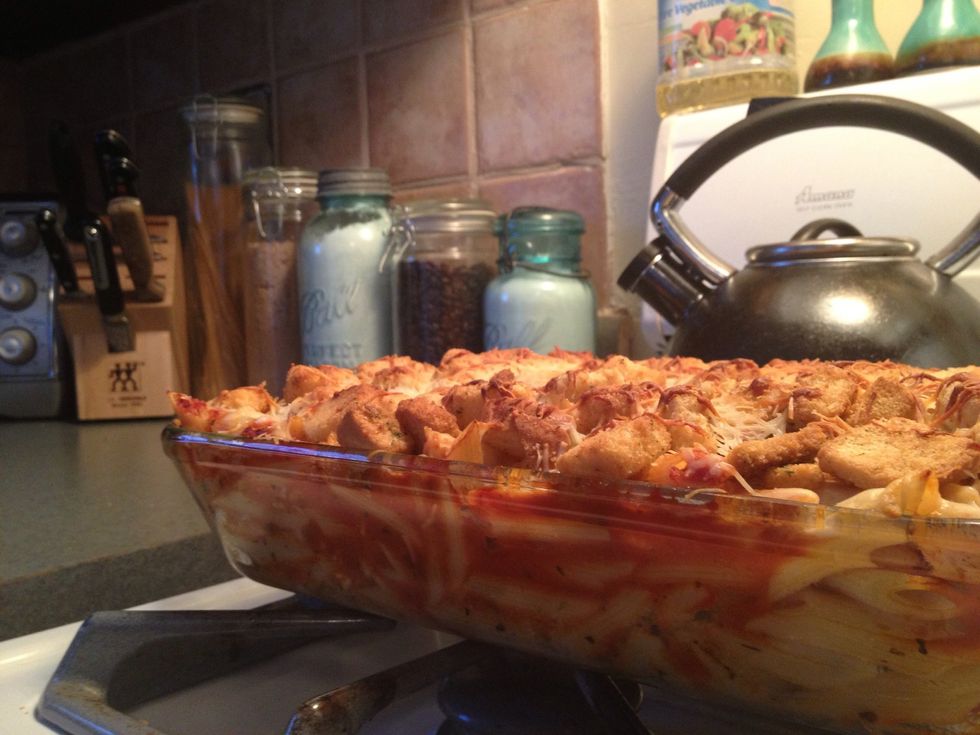 Yields 6 -8 servings
Delicious!
2lbs boneless skinless chicken breast
Garlic powder
Olive oil
Season salt
Pepper
Grated Parmesan
Shredded mozzarella
Garlic croutons
Fresh basil or basil leaves ground herbs
Red pasta sauce
Casserole dish 9x13
Penne Pasta