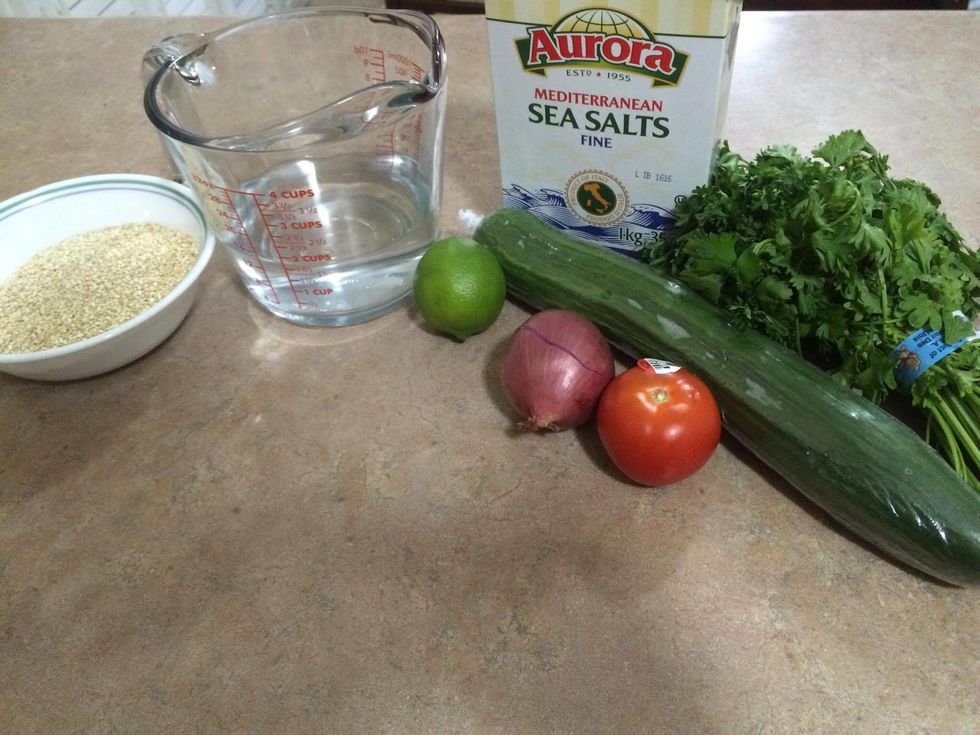 Gather all ingredients.
Rinse the quinoa using a strainer.
In 2 cups of water, add the lemon juice and 1 teaspoon of salt. Bring the water to a boil
Add the quinoa and let it simmer on medium heat for 22 minutes.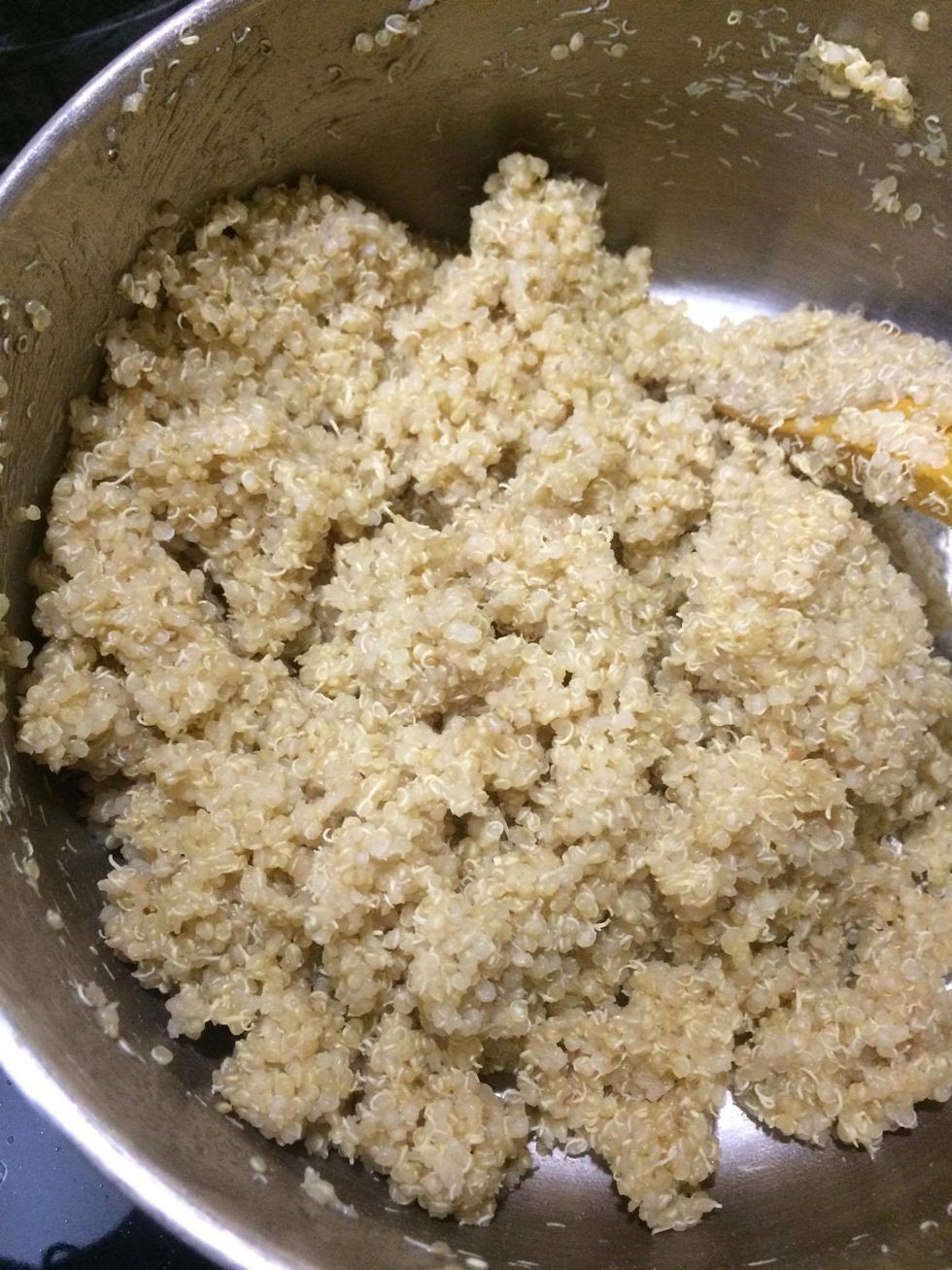 Remove quinoa from heat and let it cool.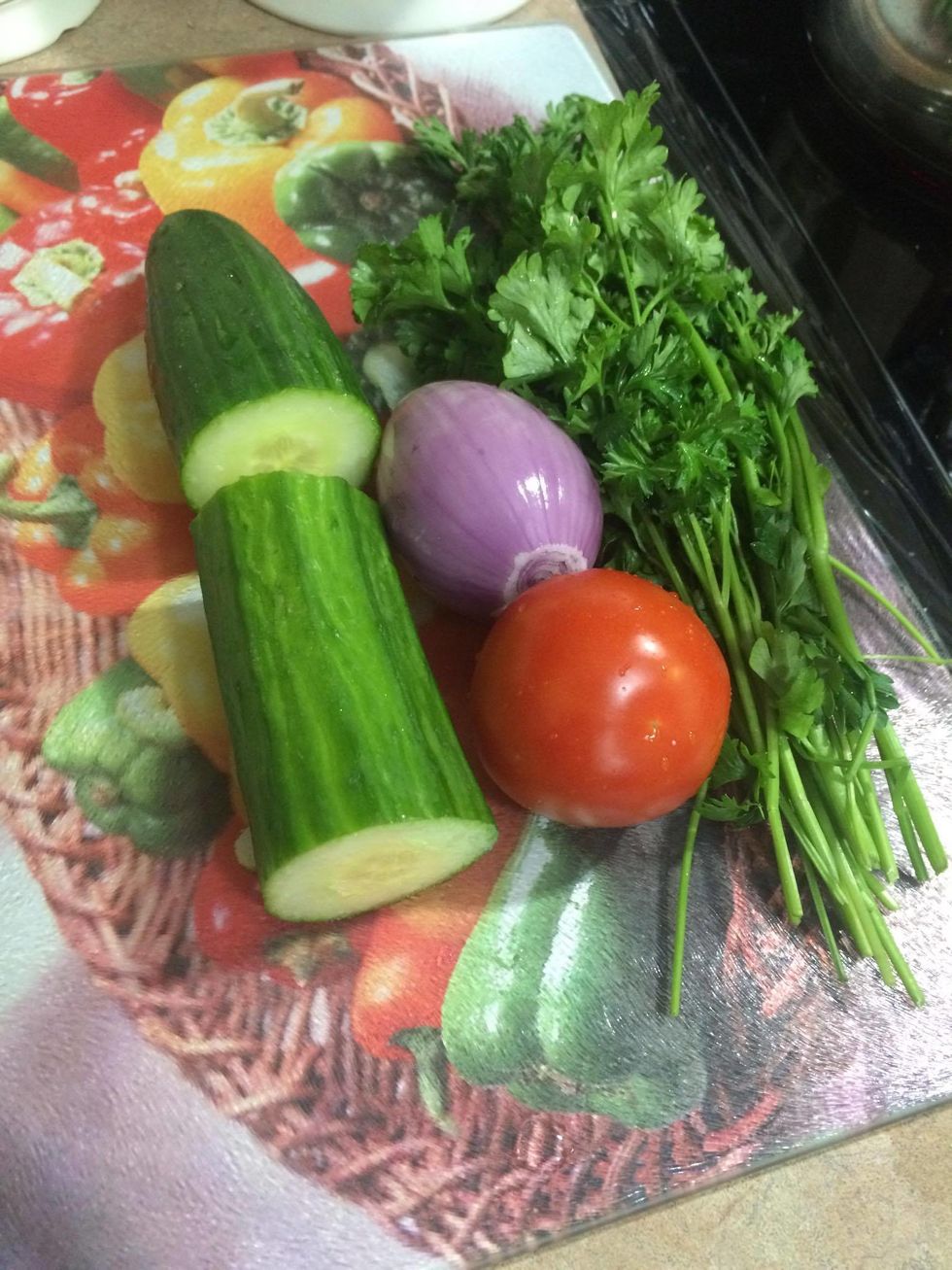 Wash the cucumber, onion, tomato and parsely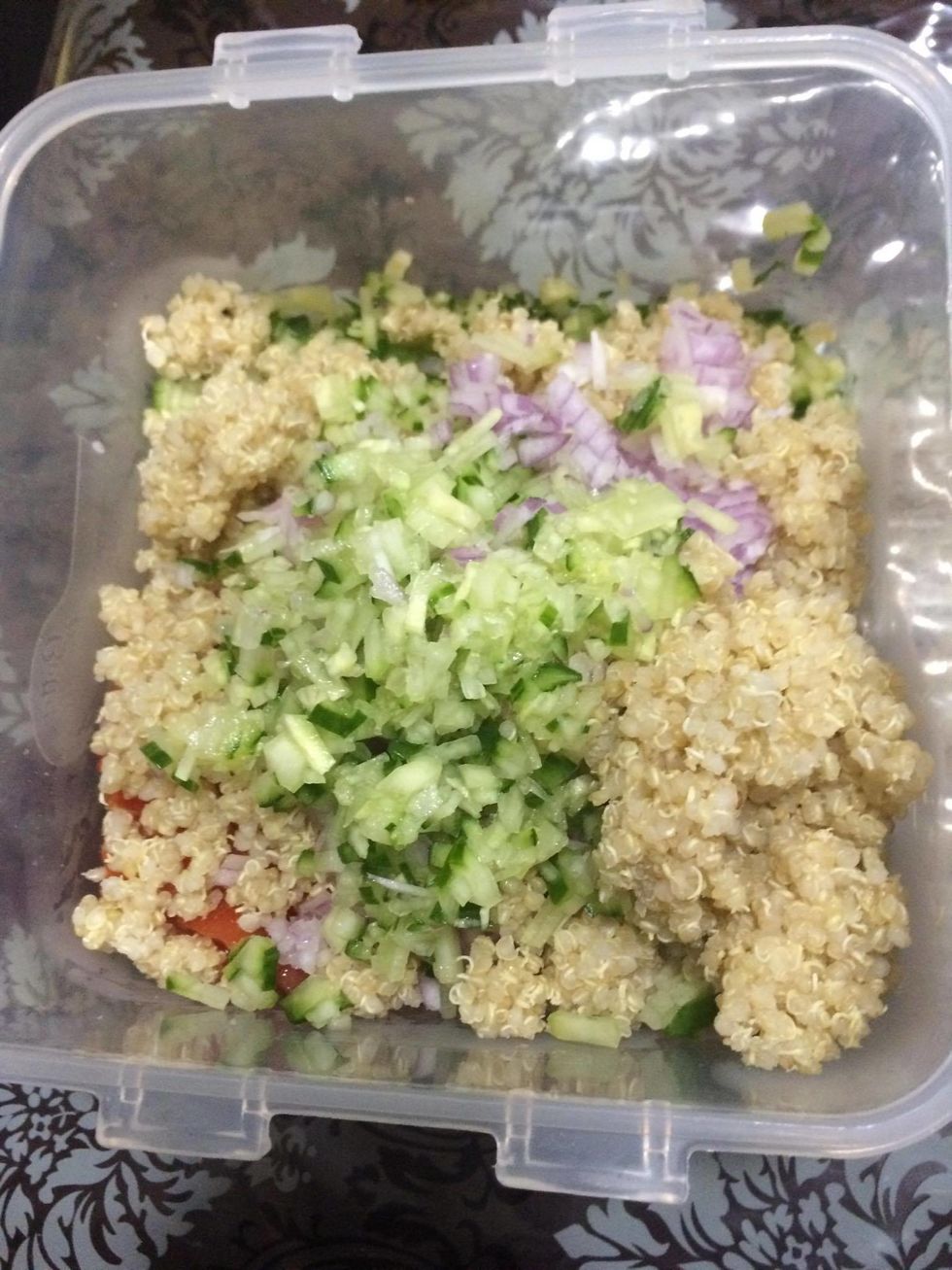 Chop up the onion, cucumber, tomato and parsley. Add them to the cooled quinoa.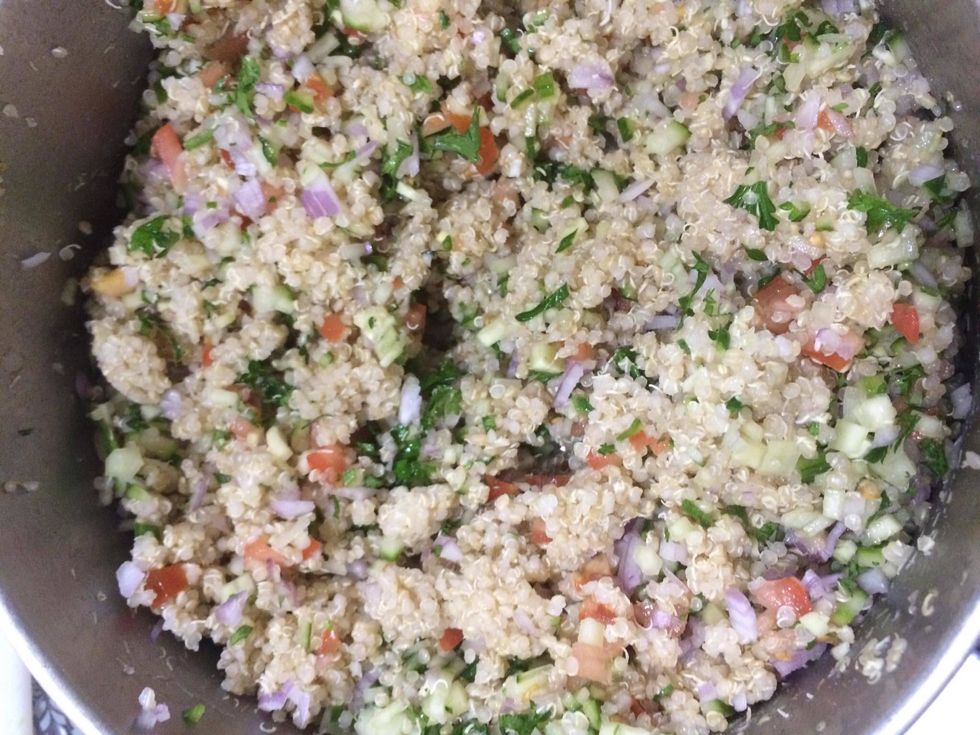 The quinoa is now ready to be served.
2.0c Water
1.0c Quinoa
2.0tsp Salt
10.0ml Lemon Juice
0.25c Cucumber
0.0c Onion
0.25c Parsley
0.25c Tomato