How to make cold mashed potato and raisins salad
Make Cold Mashed Potato and Raisins Salad
18153
Cut potatoes (without peeling skin) into cubes, boil the water and cook it. Use the fork to poke the potatoes to make sure it's cooked!
Second step, peel the skin of the potatoes using your bare hands. You could easily peeled the skin after it's cooked! It's easy, try it!! 😉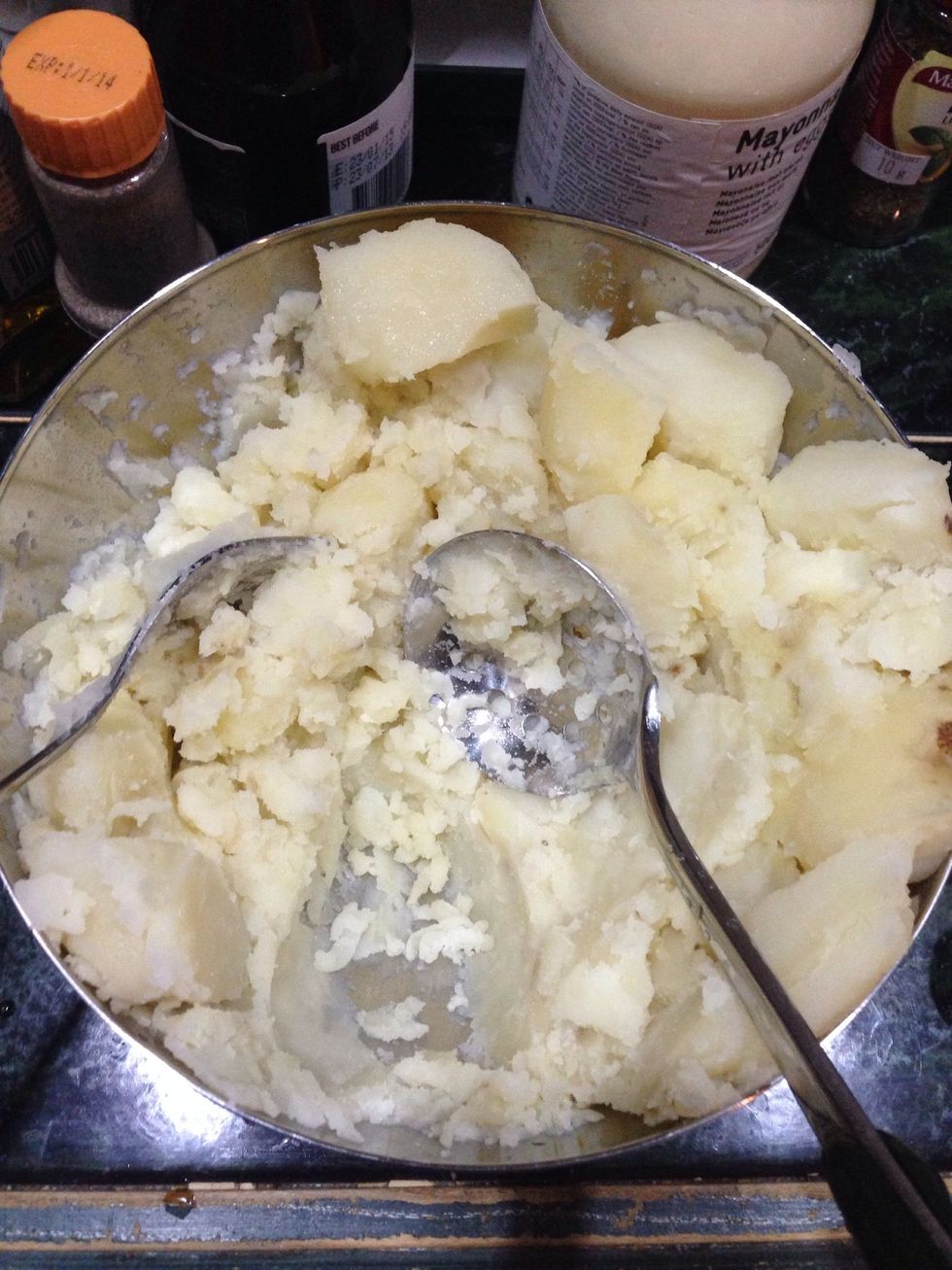 And now mash your potatoes like its your enemy! Lol. Mash it alllllllll
After mashing , add olive oil, mayo, vinegar, black pepper, salt and lastly add the favourite dry Presley according to your own taste! ( you could add dry basil if you don't like Presley)
Add yummy raisinsssss into the mixed mash potatoes now!!
Put those mixed mash potatoes into the fridge to chill it.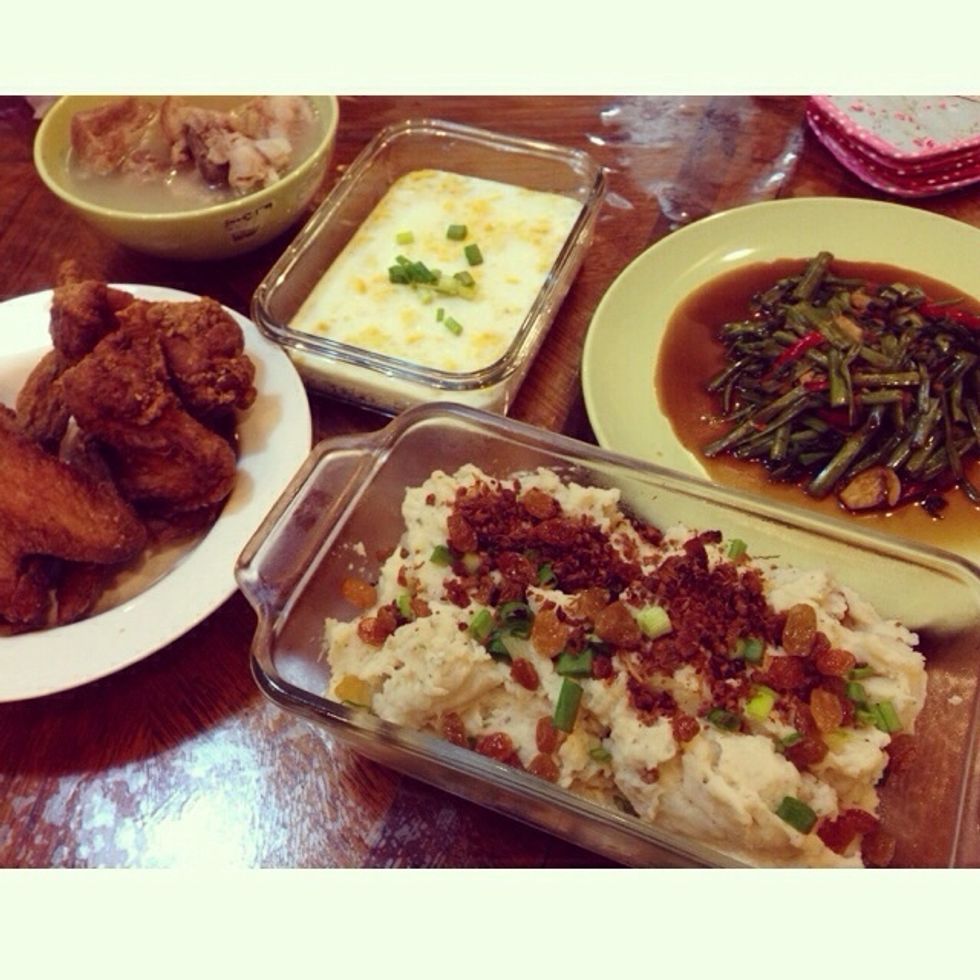 Add bacon bits and little bit of cut long shallot on the salad. And WALA! You get your own homemade yum yum cold potato and raisins salad! 😋
5 big potatoes ( for 6 persons)
Mayonnaise
Vinegar
Dry Parsley
Black pepper
Raisin
Olive oil
Salt
from Penang, in Singapore now