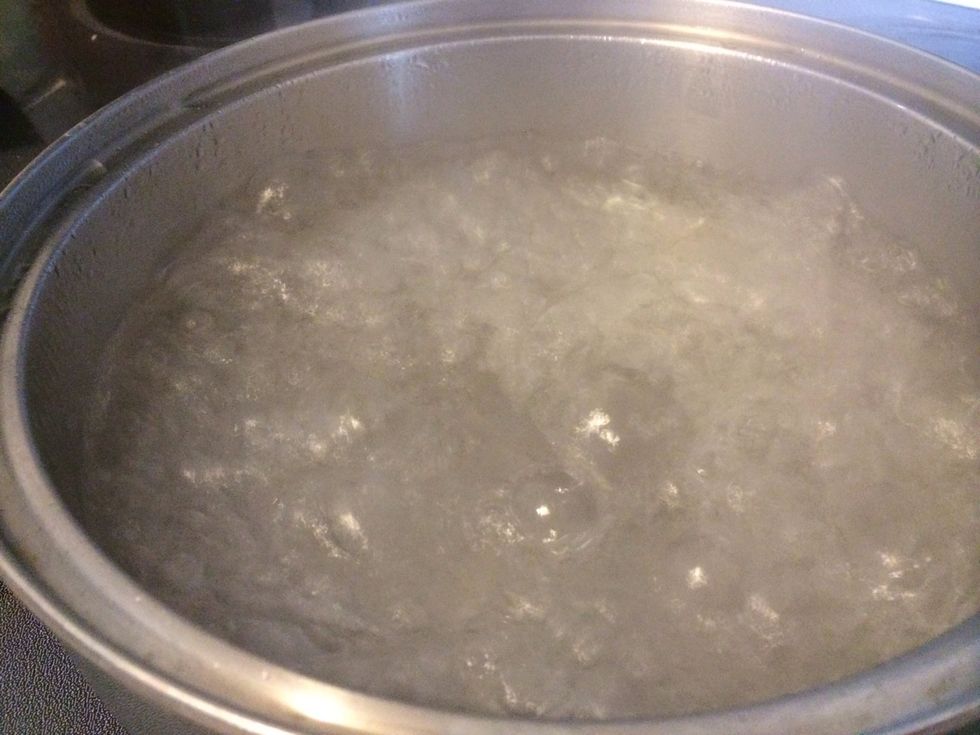 Put a pot with water, salt and olive oil.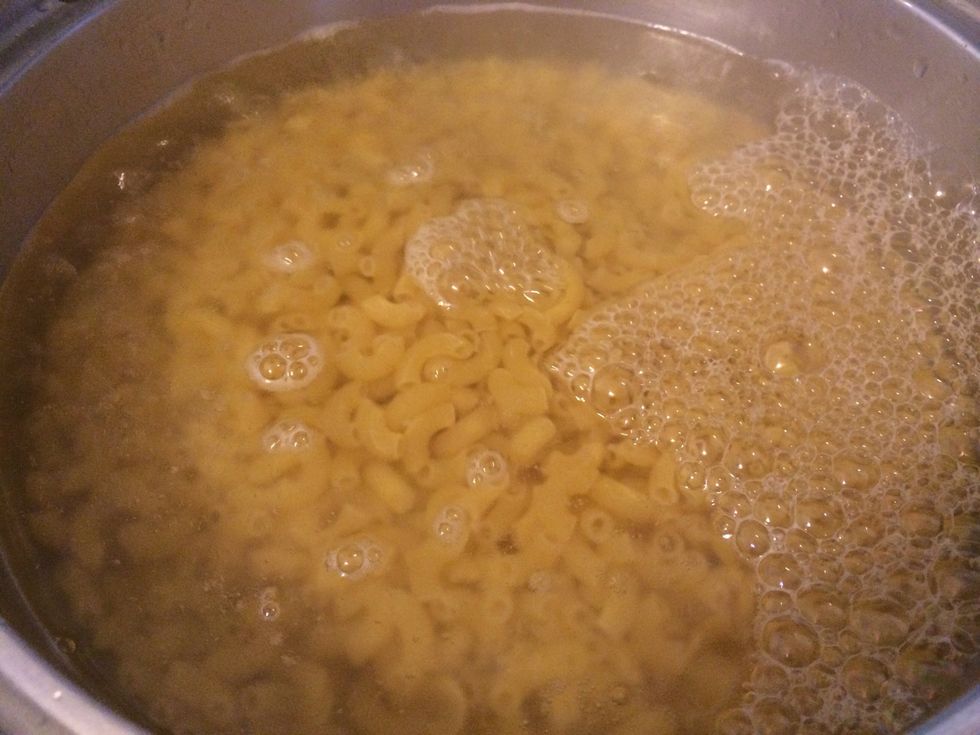 Add the macaron, let it cook al dente. Around 8min was ready for me.
Cut the potatoes and carrots also cook for around 8-10min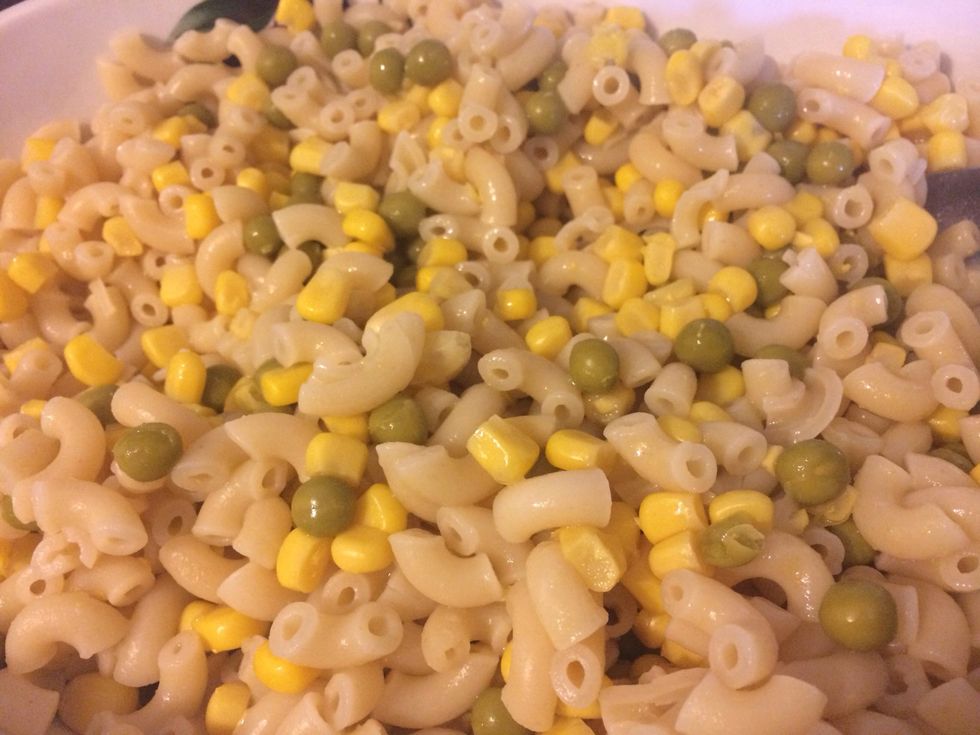 Drain the macaron with cold water and add the peas and corn.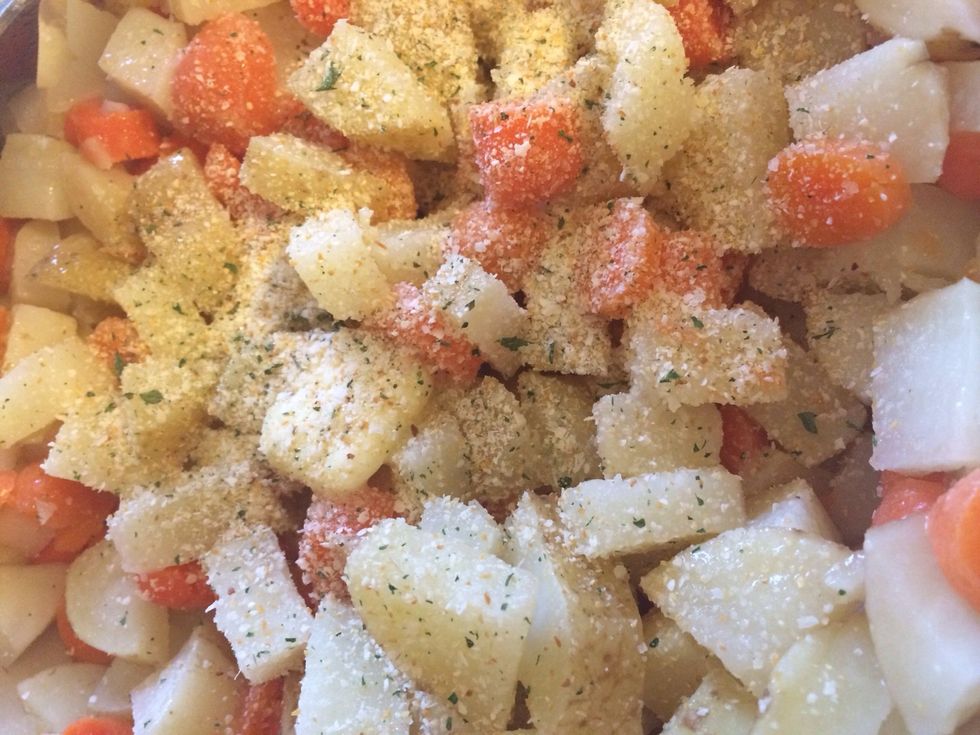 Add the garlic salt to the potatoes and carrots when done cooking
I added the cottage cheese separate because I didn't had a big bowl for the salad. ( I blended the cottage cheese ) I prefer cottage than mayo or sour cream.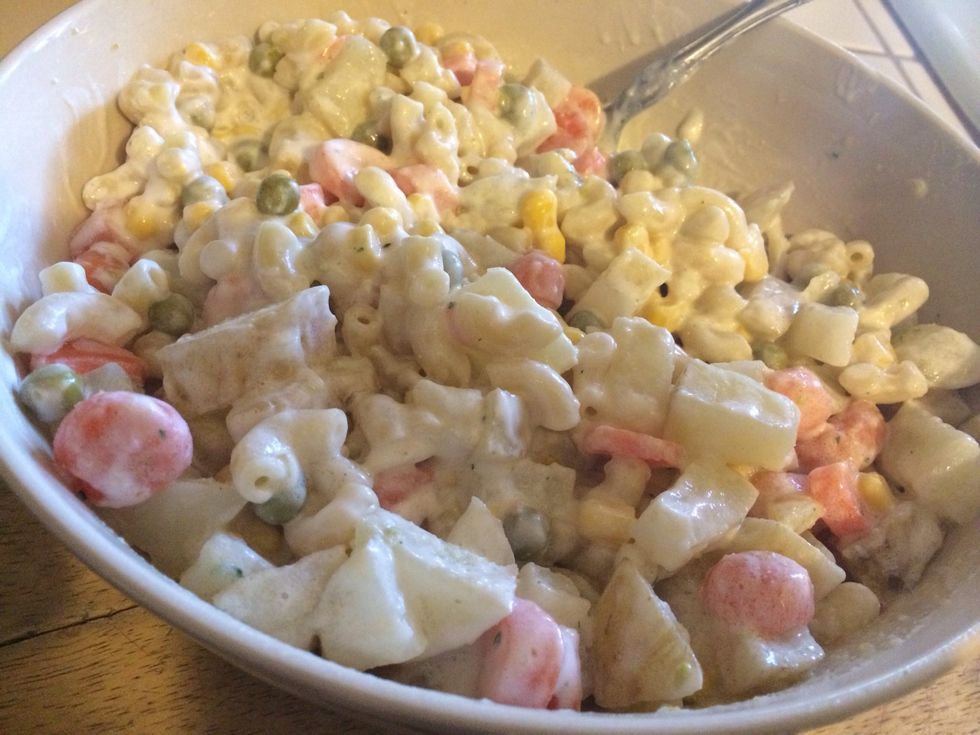 Finished product.
Delicious as a side dish.
1.0 Sweet corn
1.0 Sweet peas
4.0 Potatoes
2.0 Carrots
1/2 Macaron bag
1.0c Cottage cheese
1.0Tbsp Garlic salt
2.0Tbsp Butter
Teresita Anguiano
Cooking is the art of saying I love you, in one bite., photography, crafts, technology, hands on.