How to make cold brewed coffee
Easy- simple and cheap! Save money by making your own cold brewed coffee to use for iced coffee. Adapted from NY TIMES Article: http://www.nytimes.com/2007/06/27/dining/276drex.html?_r=2
35
Gather your supplies. There aren't many that you need. I don't like mixing my wet and dry measures, which is why I have the extra measuring cup.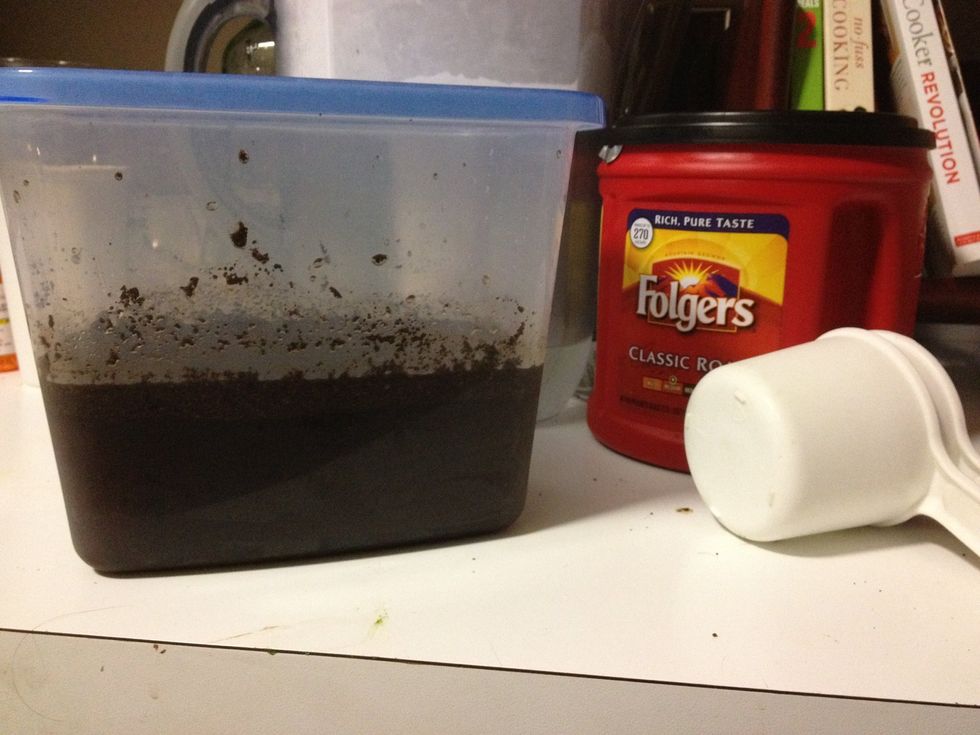 Put the coffee grounds in your container, and add in the water. Make sure all of the coffee grounds are wet! You can leave it on the counter or put it in the fridge. You'll want it to sit 8-12 hours.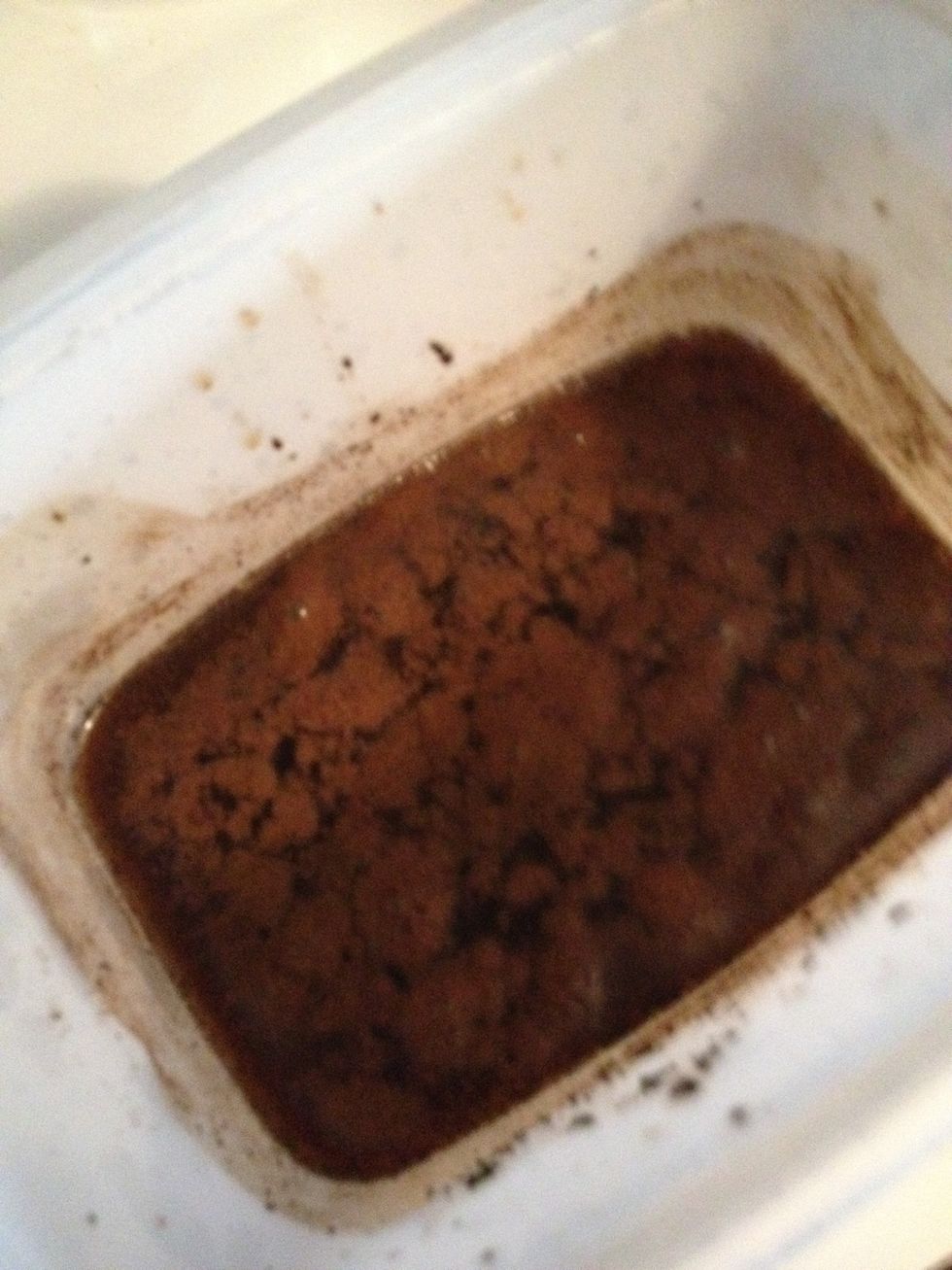 This is what it looks like in the morning/after the 8-12 hours.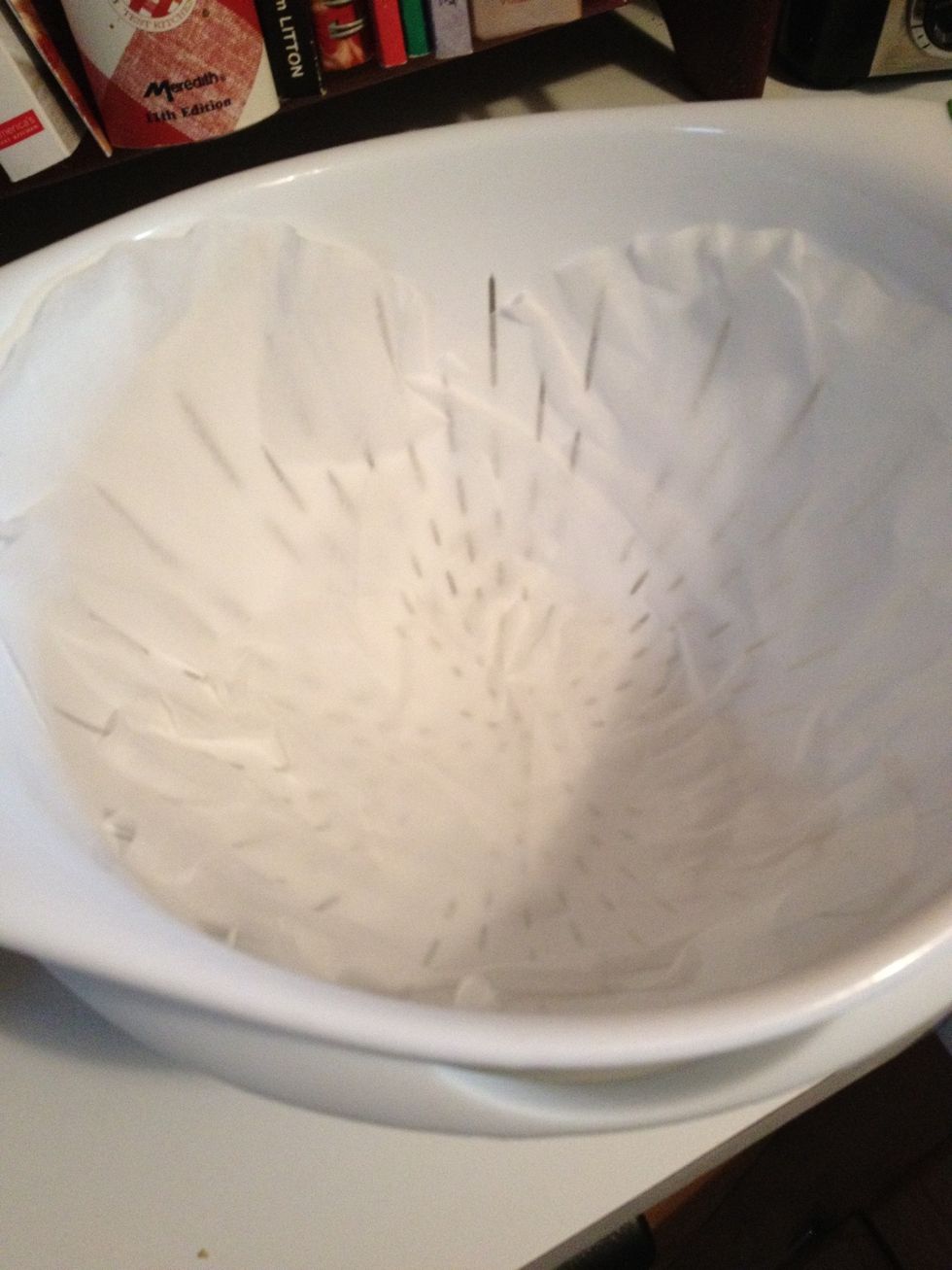 I lay out the filters overlapping in the colander so I can pour more coffee soaked mixture in to strain out the grounds.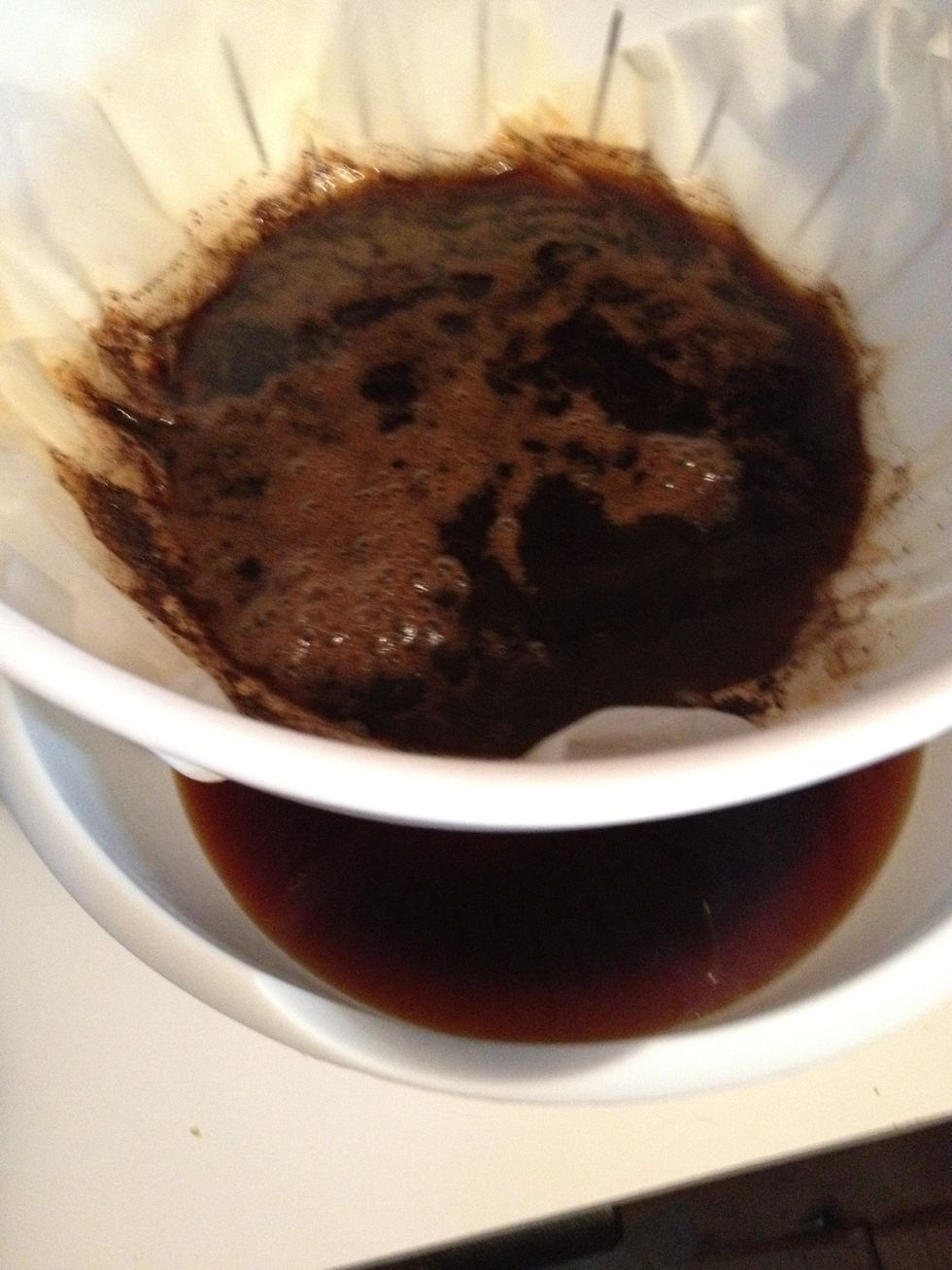 In the morning (or after 8-12 hours) Pour your soaked coffee mixture into your coffee filter lined colander. I pour it in 2 batches to make sure it doesn't overfill the filter liners.
I filter a second time, because I usually over pour the first time and get grounds in the coffee.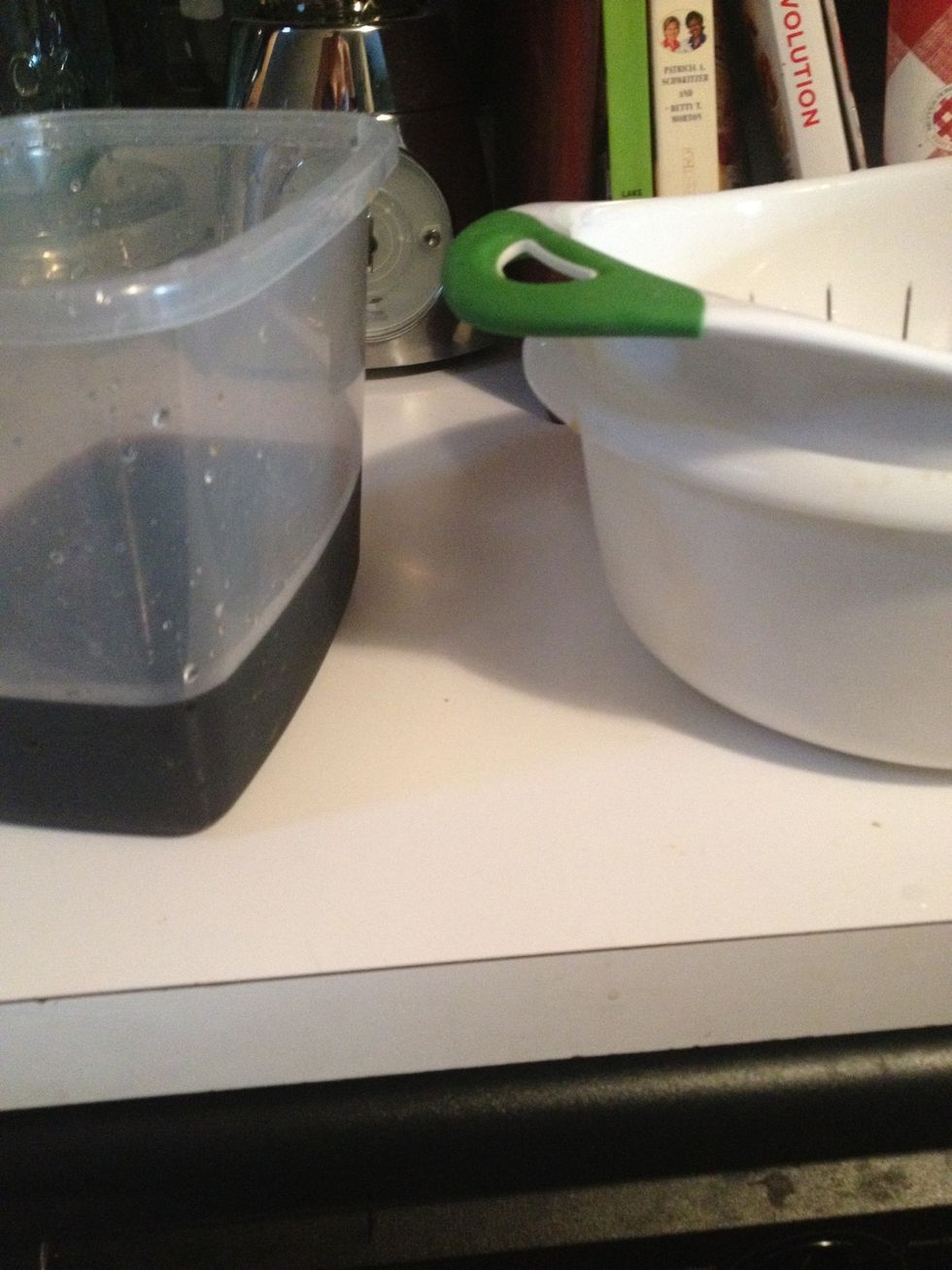 Pour the mixture in to a container. Your coffee concentrate will last (if you don't drink it) about 10-14 days in the fridge. This recipe makes about six 8 oz servings.
To use, mix with equal parts water/milk hot or not) as desired. I made my cup with ice cubes, milk, some water and a splash of creamer. ENJOY!
1.0c Medium Ground Coffee
1/2c Filtered Water
1.0 Tupperware
3.0 Coffee Filters
1.0 Strainer/colander
1.0 Refrigerator