Season the chicken fillets with salt and black pepper.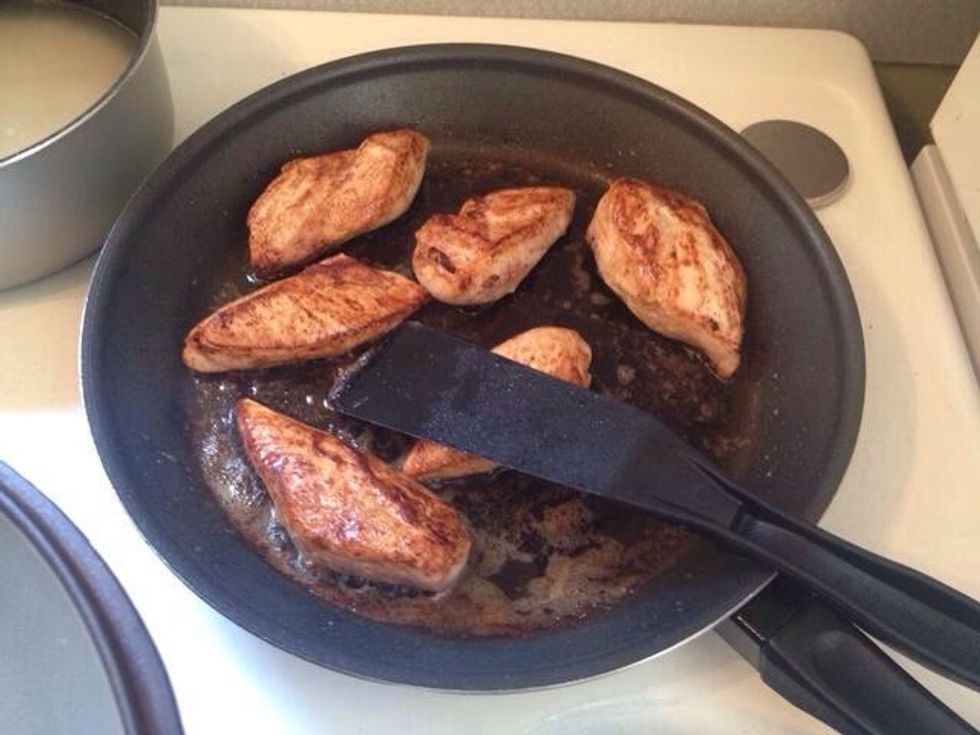 Fry the chicken.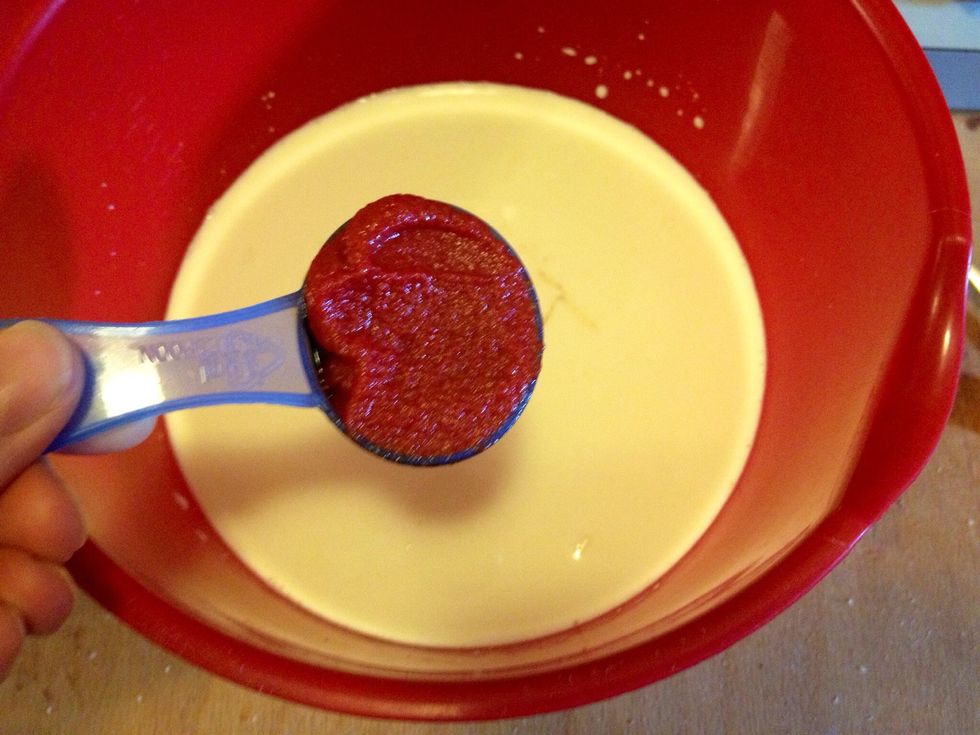 Mix cream and milk with tomato paste..
..soy..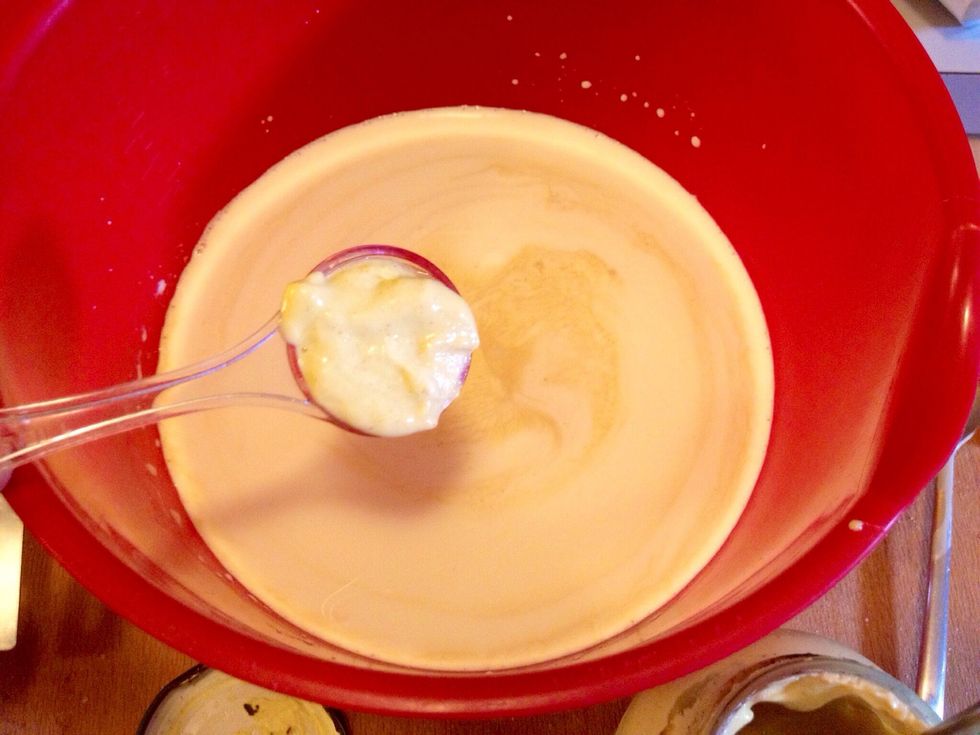 ..dijon mustard..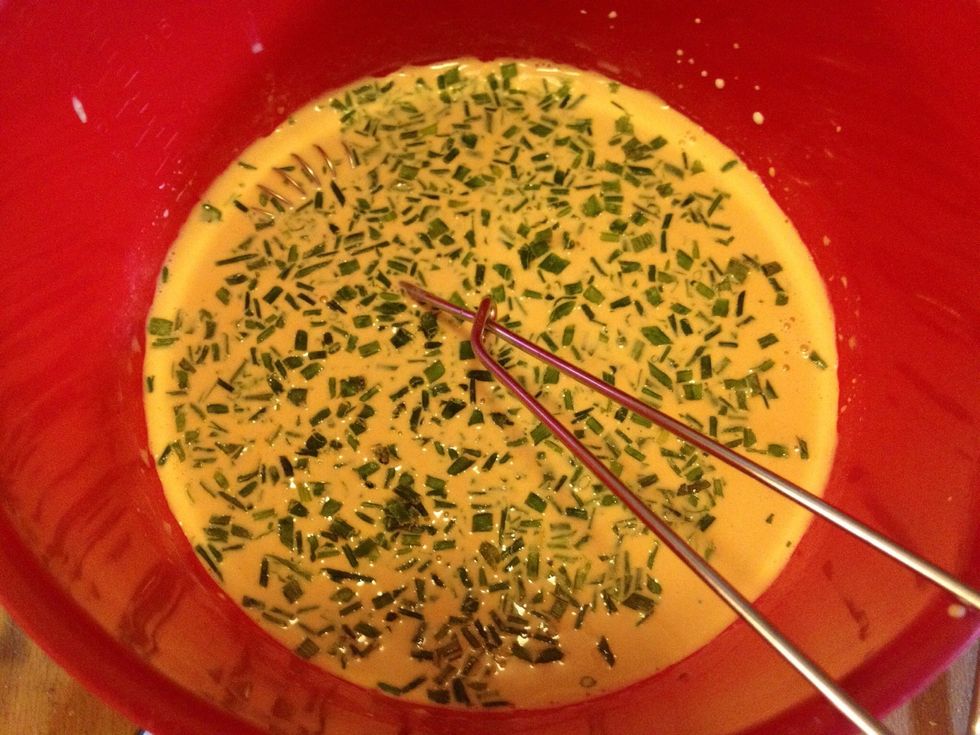 ..chopped chives (I used frozen)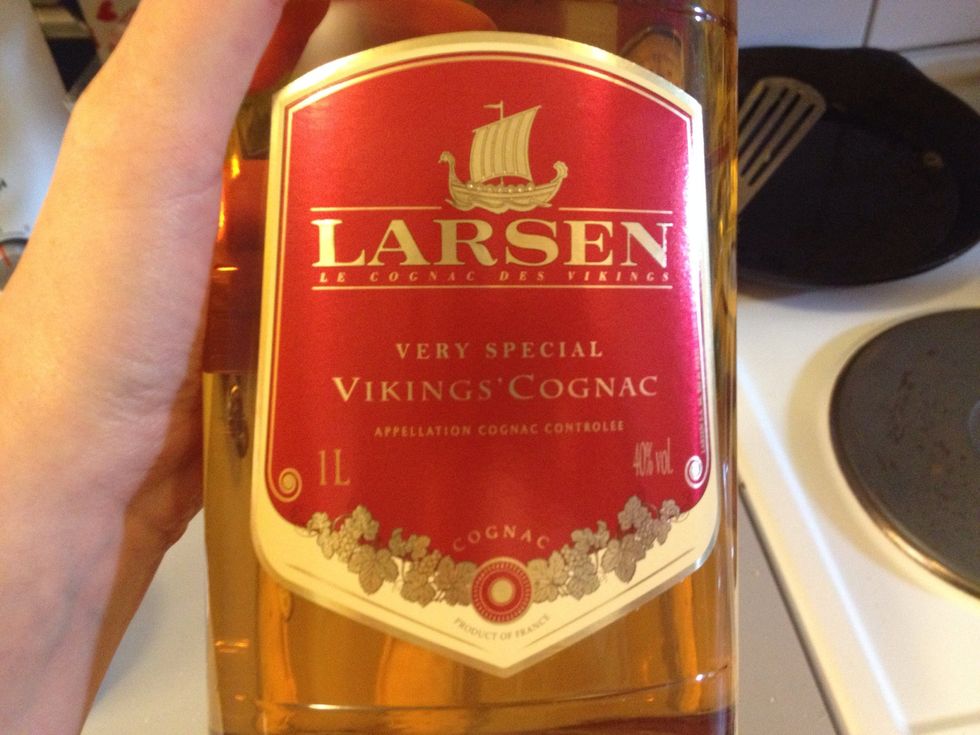 ..and cognac. Pour the mixed sauce ingredients into a pot..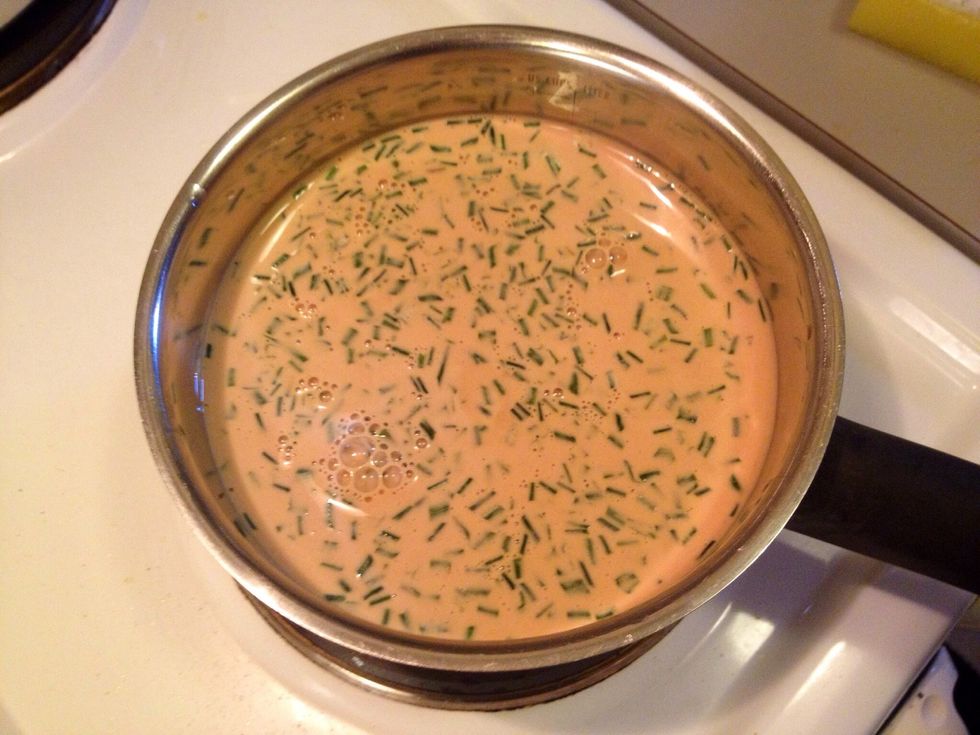 ..and come to a boil.
I added some extra cognac and also some chili sauce to get the taste I was looking for. Maybe you wishcto add more mustard or cream? Have it your way!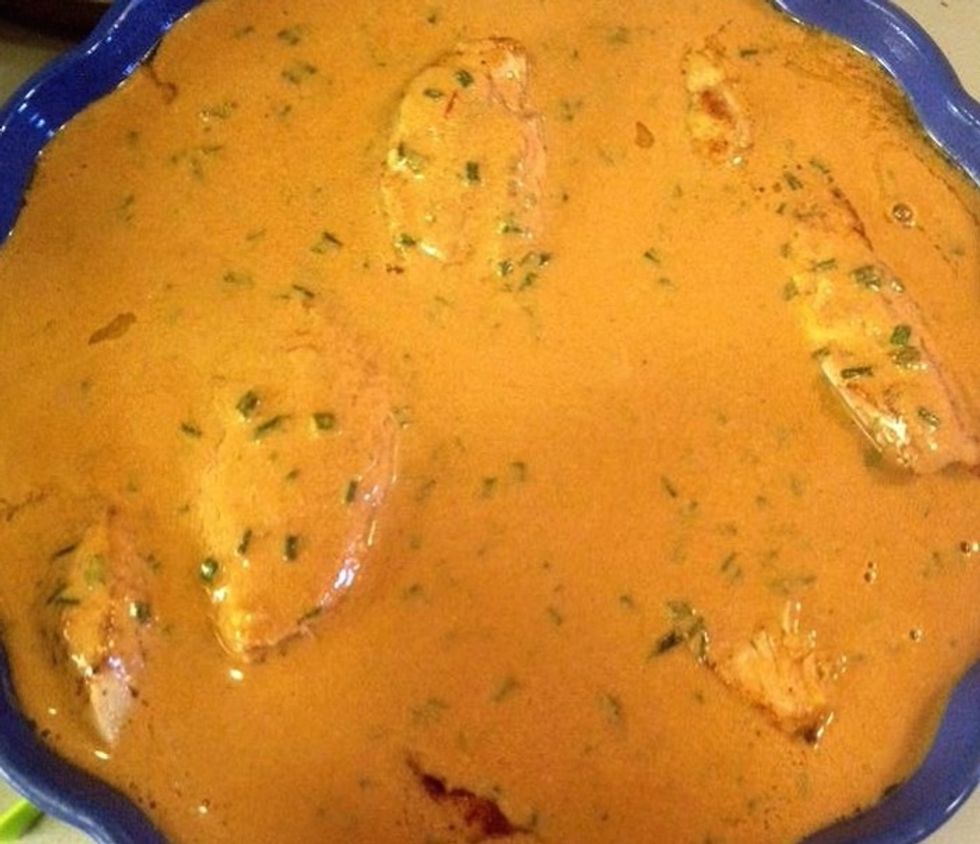 Then pour the sauce onto the chicken fillets. Cook in the oven for about 40 minutes.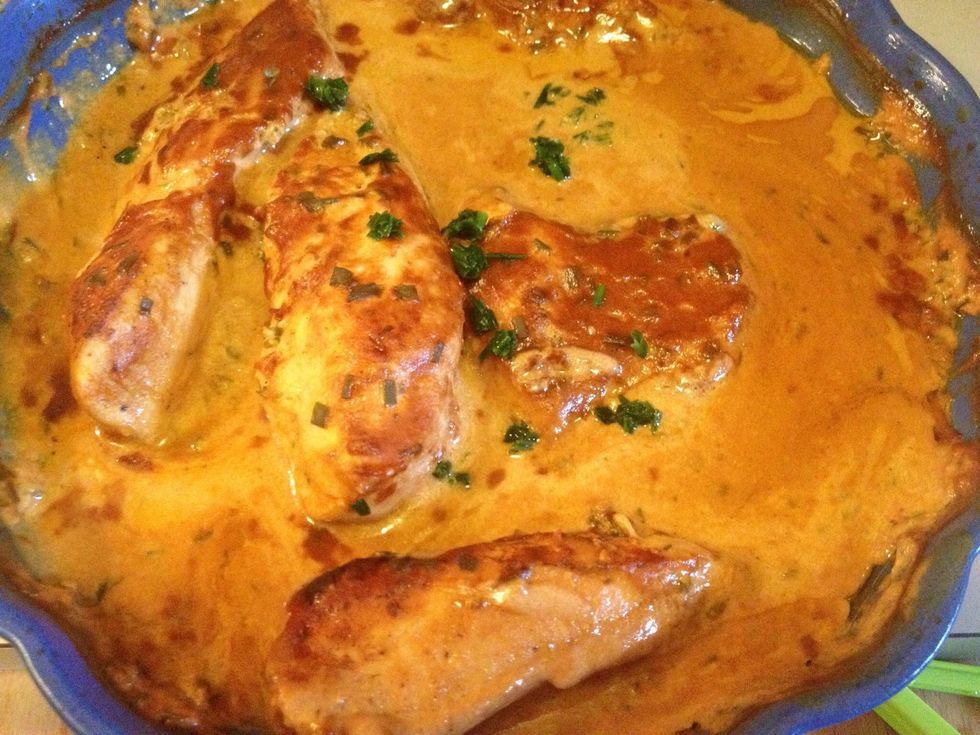 Sprinkle some extra chives on top of the chicken when it comes out of the oven.
Serve with rice and a salad, or just something green or why not with quinoa?
800.0g Chicken fillets
300.0ml Cream
200.0ml Milk
1.0Tbsp Soy
2.0Tbsp Tomato paste
1.0tsp Dijon mustard
1.0Tbsp Chili sauce
1.0Tbsp Brandy
1.0 Garlic clove (optional)
1.0Tbsp Chicken broth
Black pepper
2.0Tbsp Chives
Salt
Karin Siöö
Lives in Sweden. Gets inspiration from trips, blogs & international students I meet at work.