Coffee is great! And making it using a vacuum pot is fun, a conversation topic and gives beautifully smooth coffee all at the same time. The pots have a 'steampunk' vibe to them and look great!
7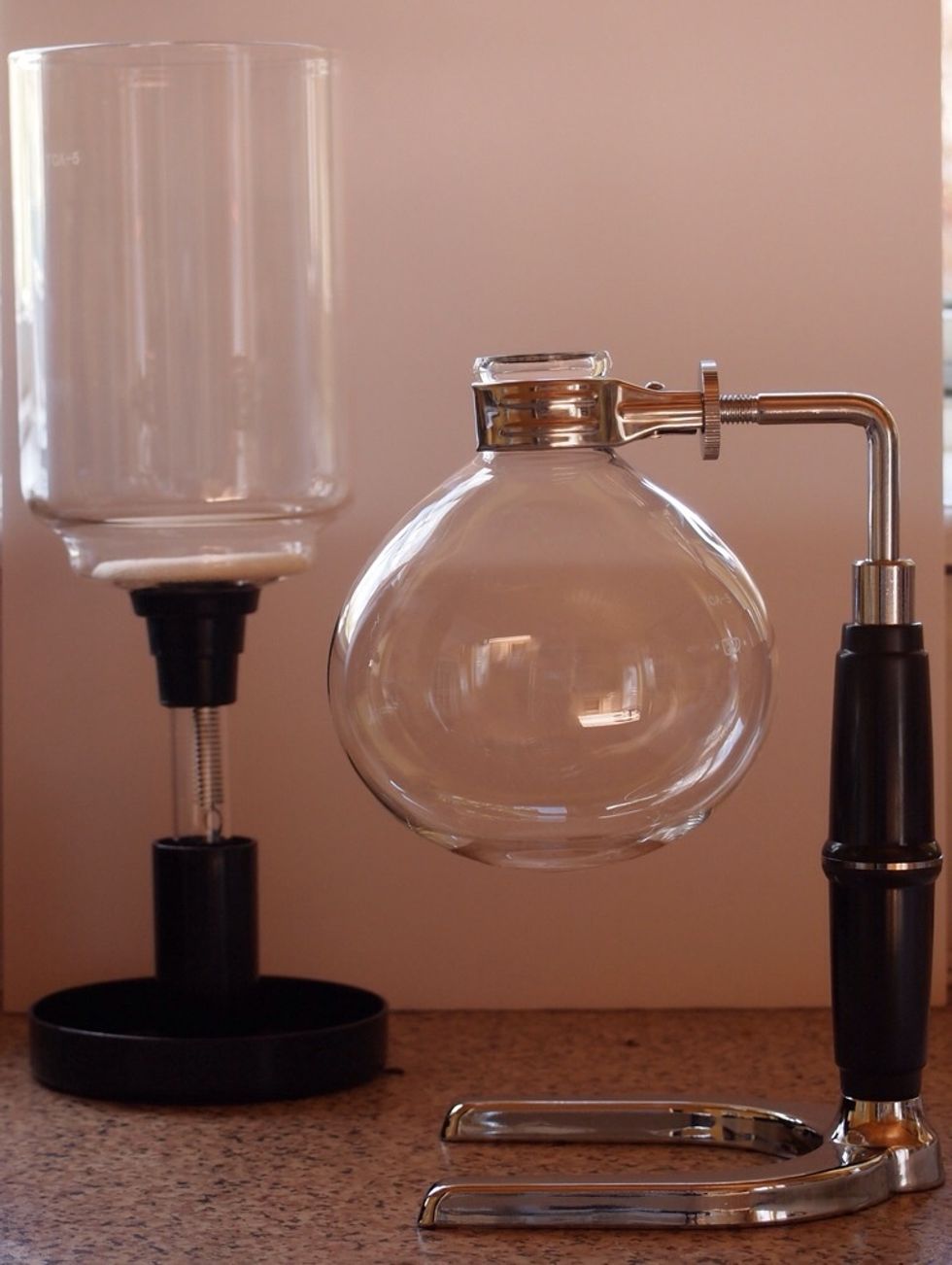 Set up the vacuum coffee pot and make sure you have any accessories to hand.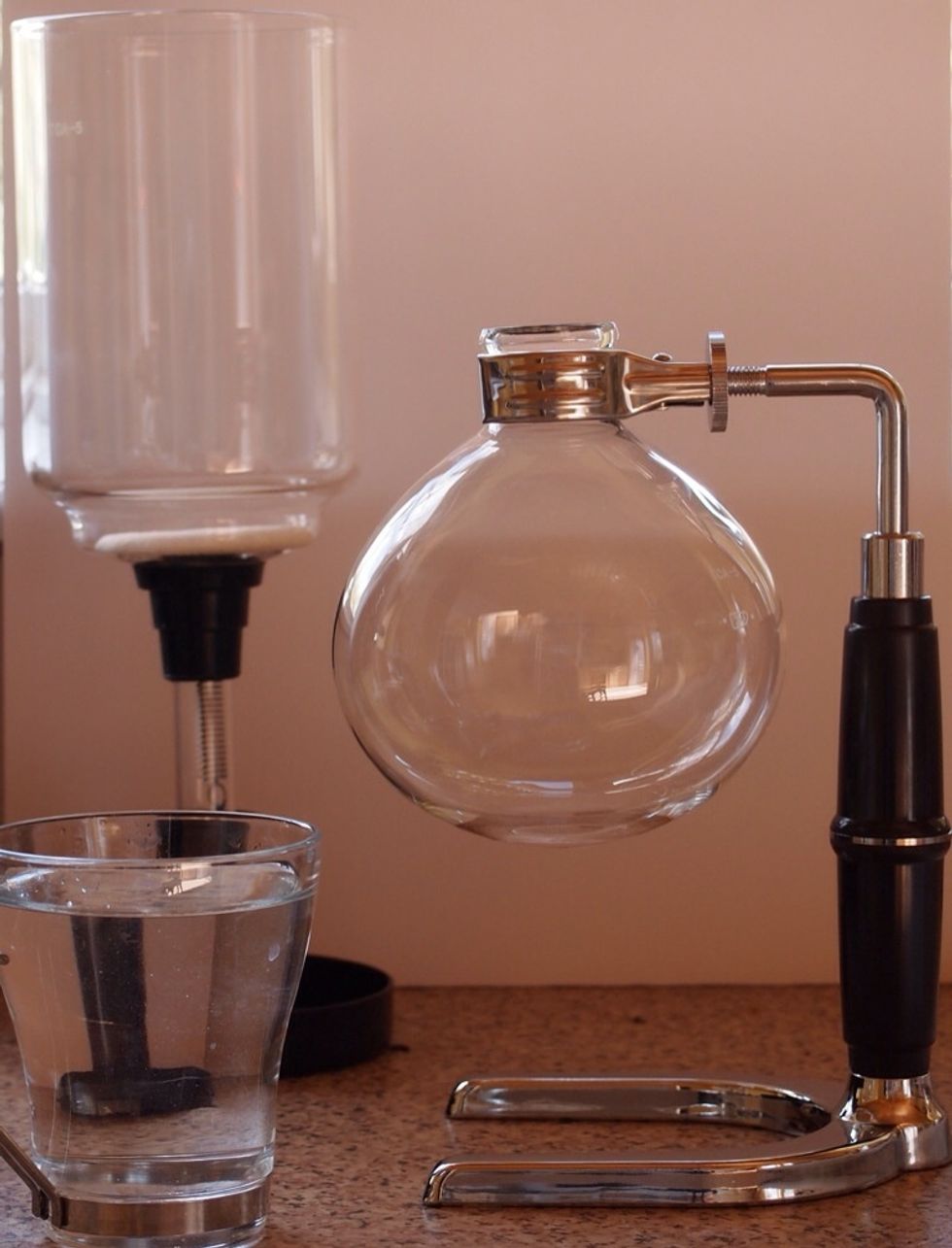 Measure out the water you need using the cup/s you'll be drinking the coffee from.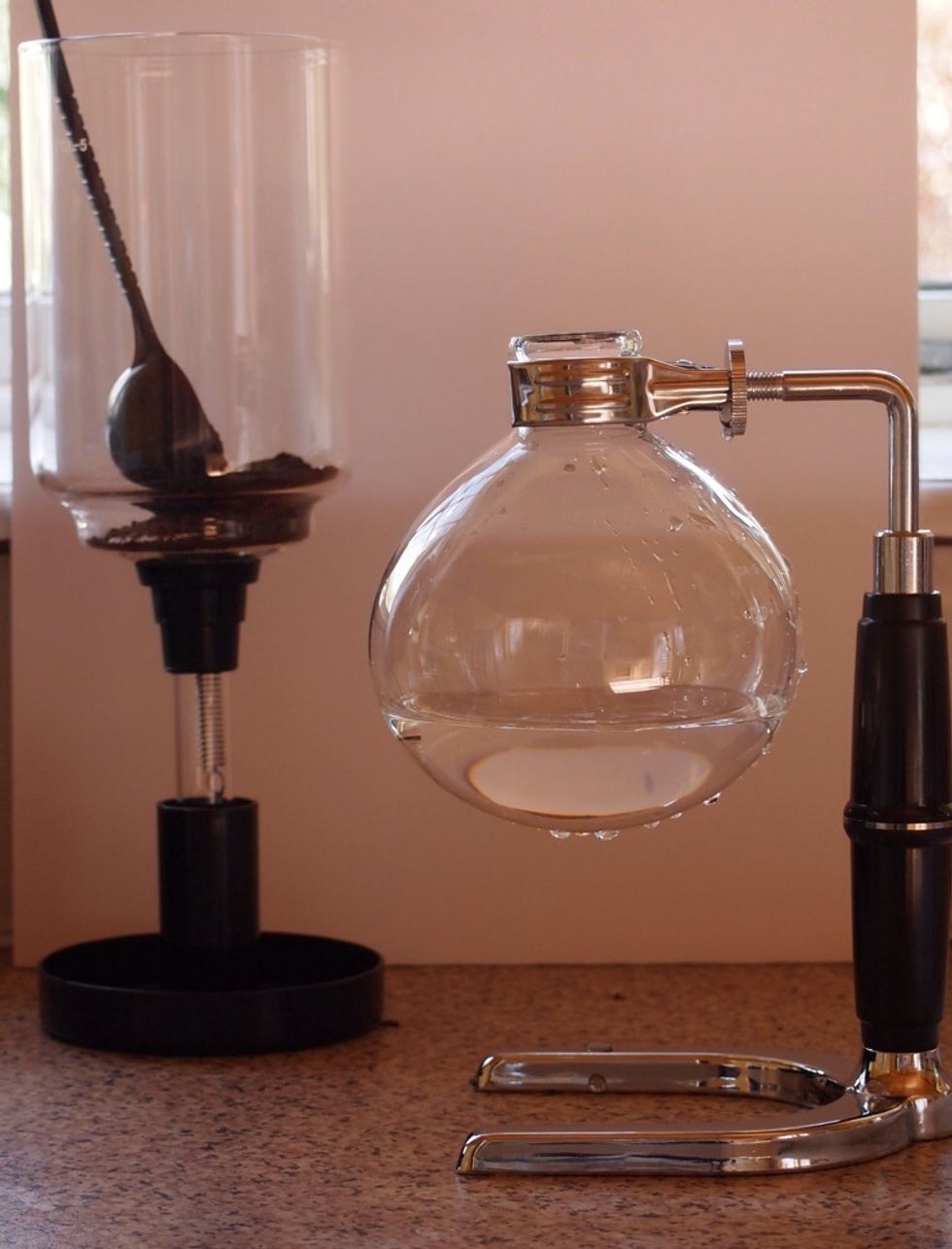 Add the water to the lower vessel and the ground coffee to the upper. Amount of coffee will depend on your own taste but as a starter try two level spoonfuls.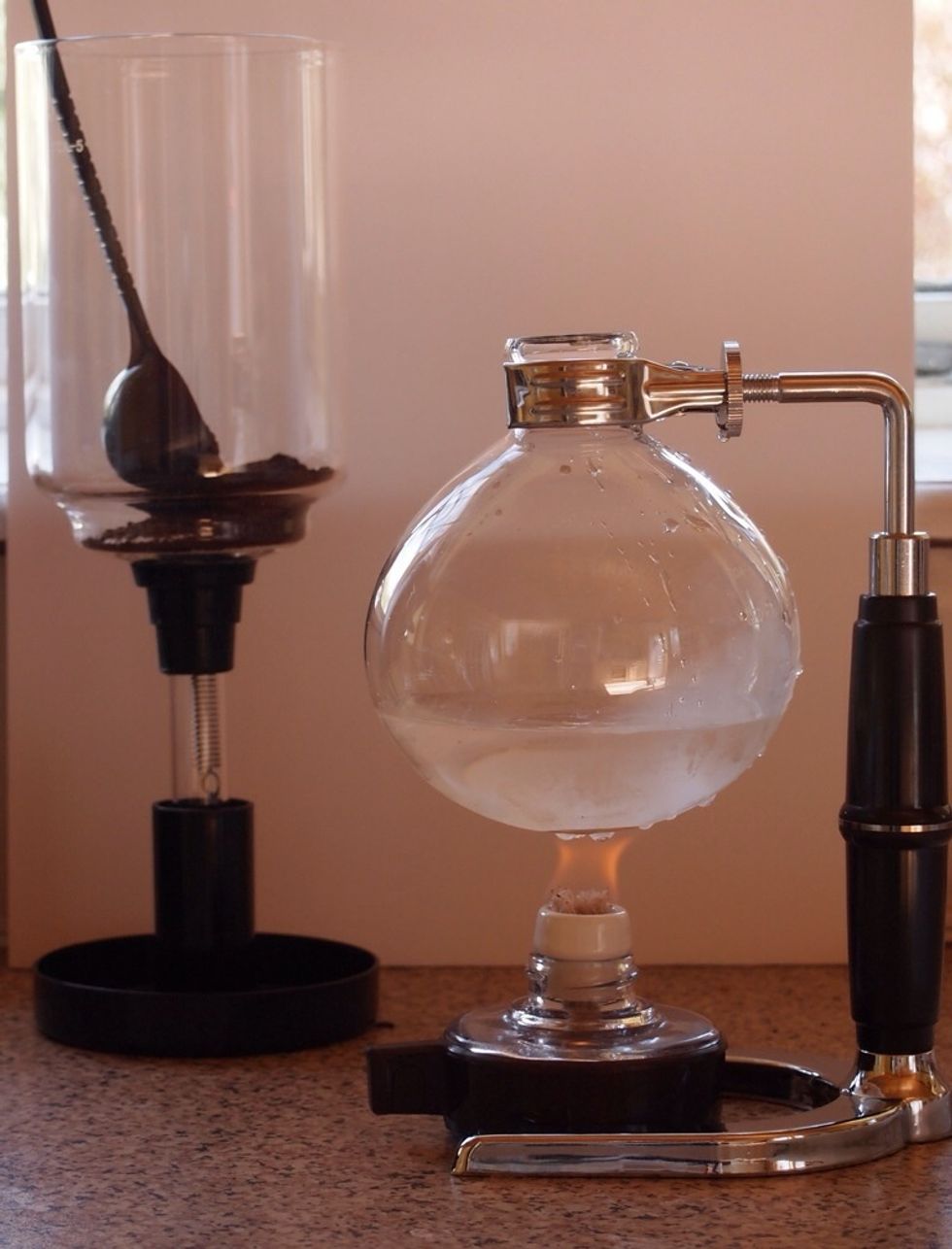 Light the heater (in this case a methylated spirits burner) and apply heat to the lower vessel.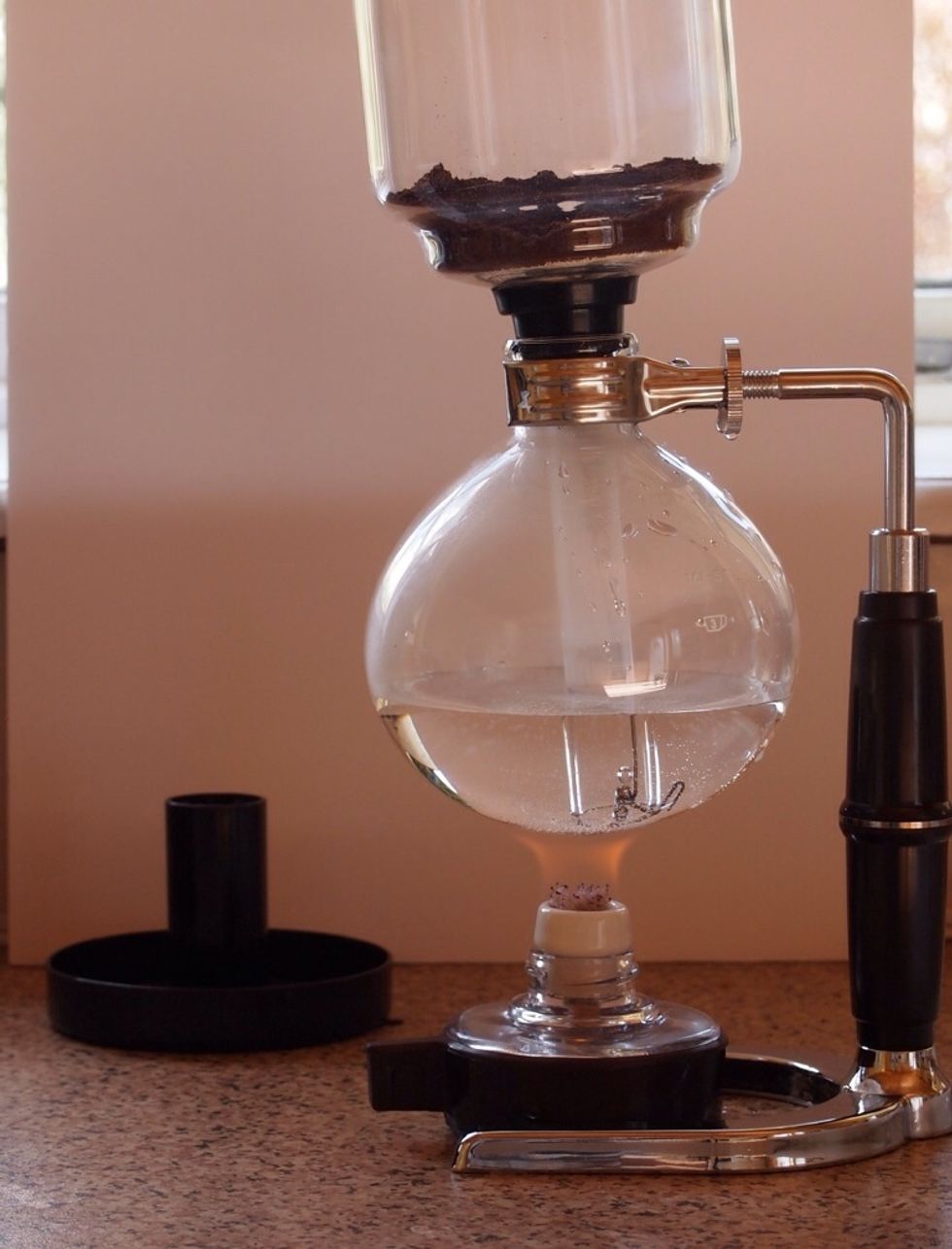 While the water is heating up attach the upper part of the pot making sure it is a snug fit.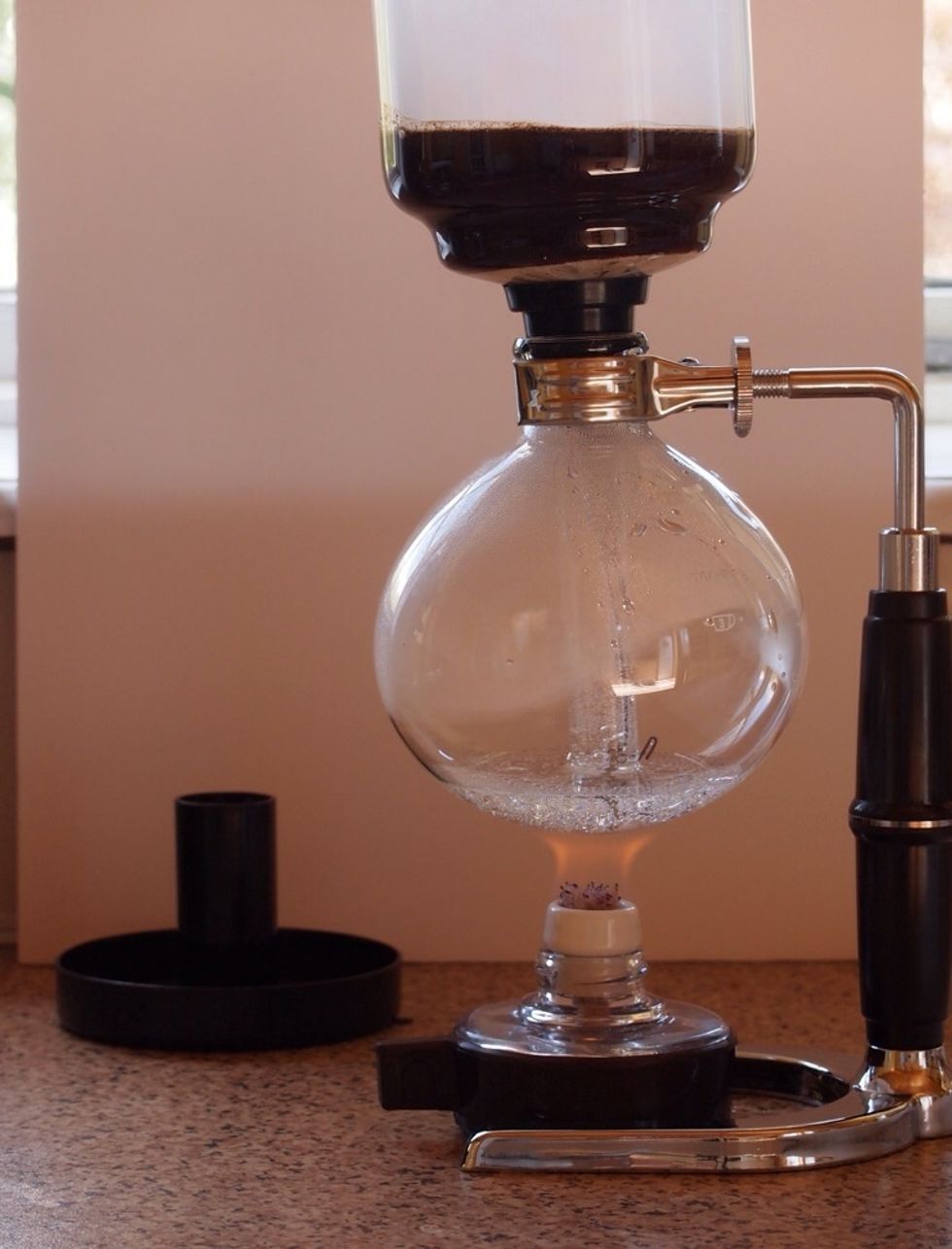 As the water is heated it will travel up the central tube to the ground coffee. As this happens give the grounds and water a stir. As last water is sucked up there will be air introduced.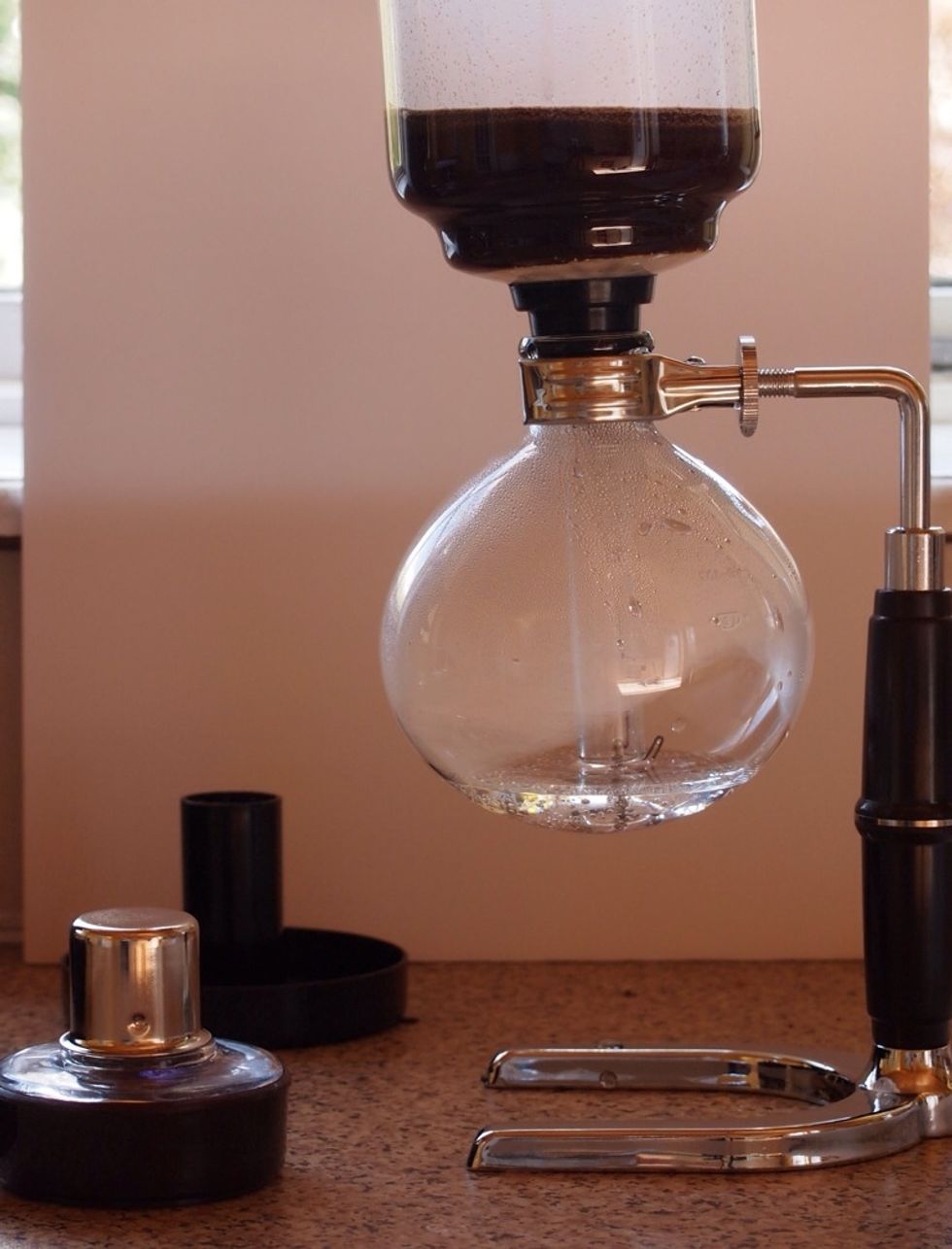 Allow the air to bubble through the coffee for approx 1 minute. Adjust the timing to your own taste, the longer the time the stronger it will be. Remove the heat source, extinguish any flames safely.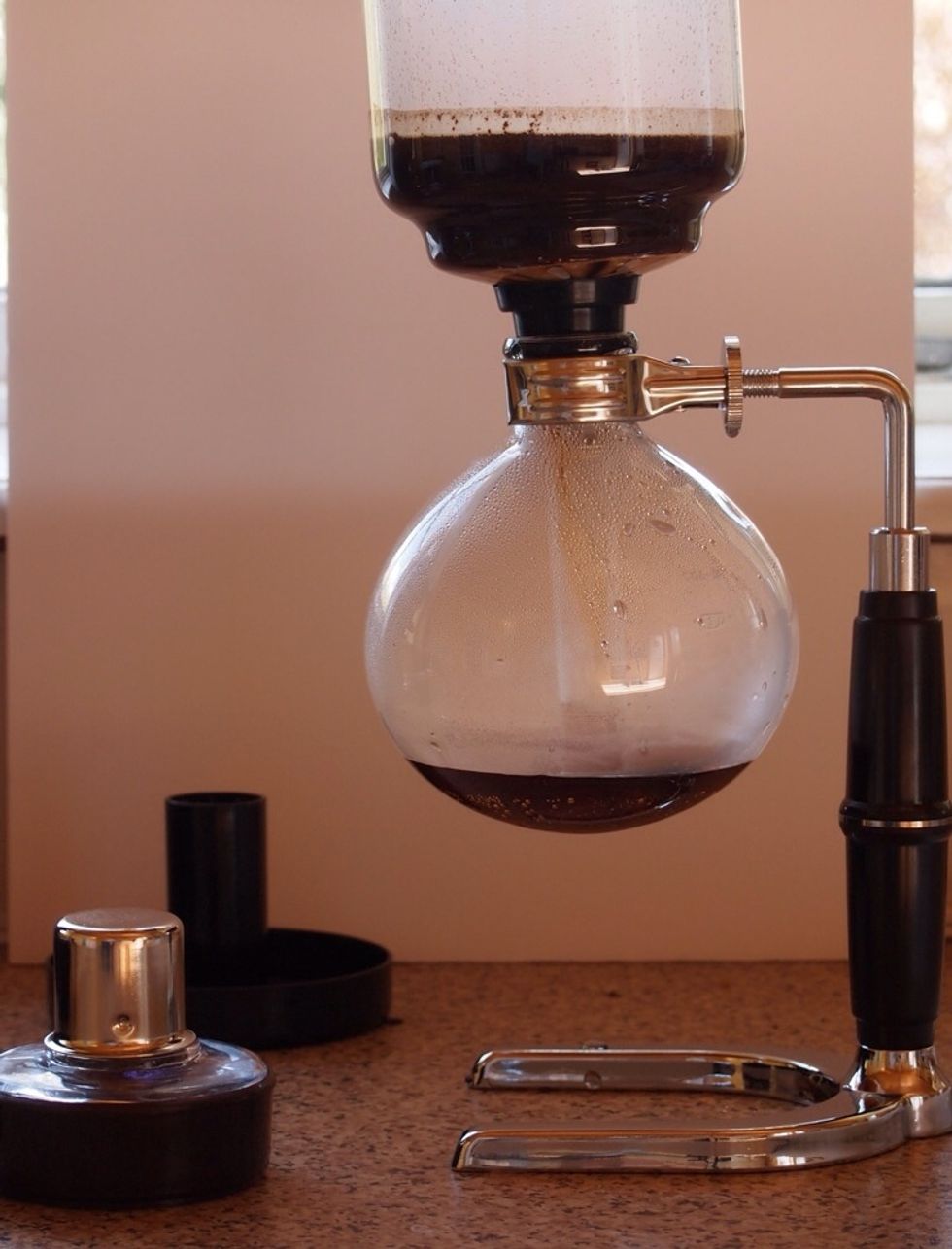 As the lower vessel cools I will draw the coffee back down the tube and the coffee grounds will be extracted by the filter.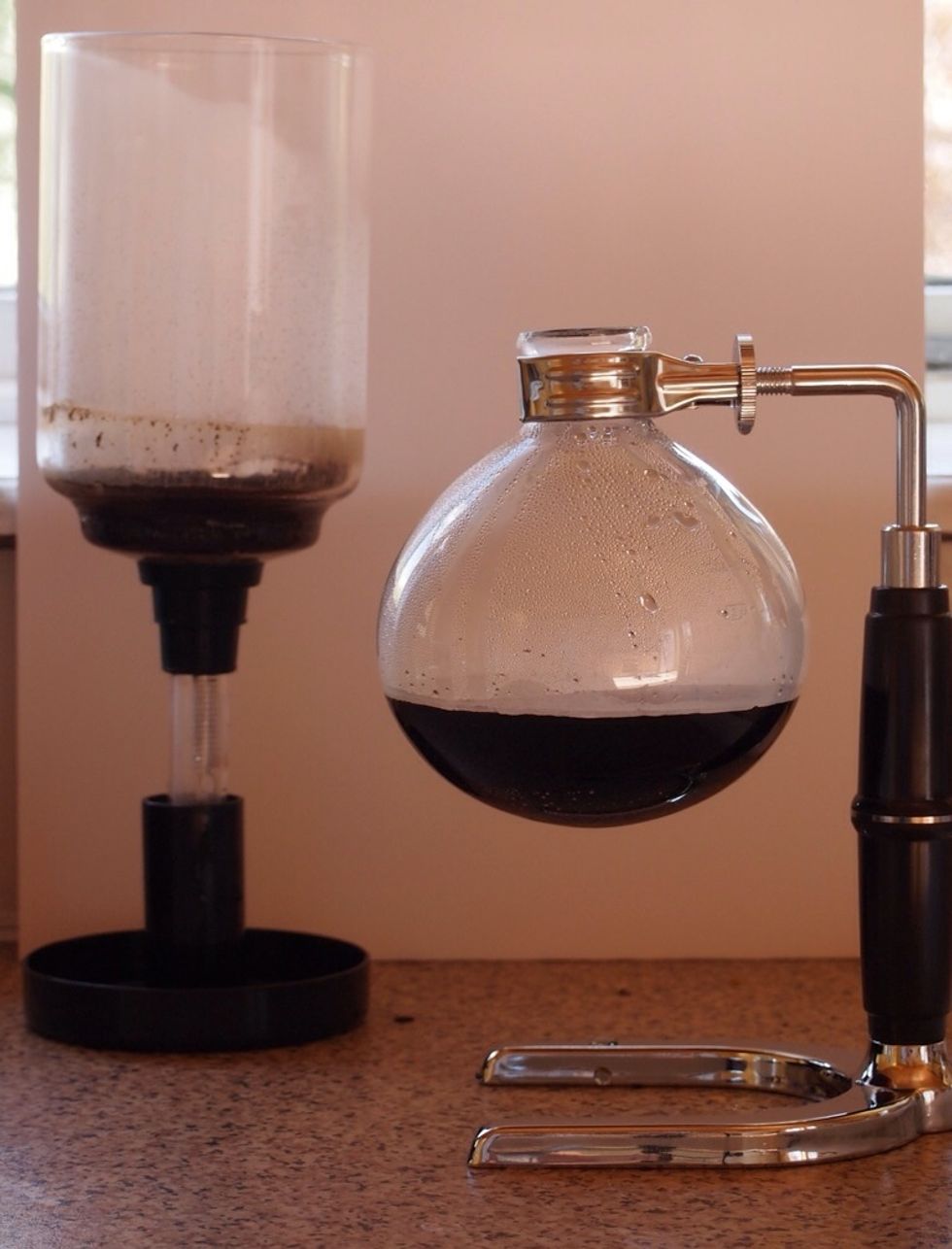 When all the coffee has been extracted remove the upper part of the pot and put it safely to one side.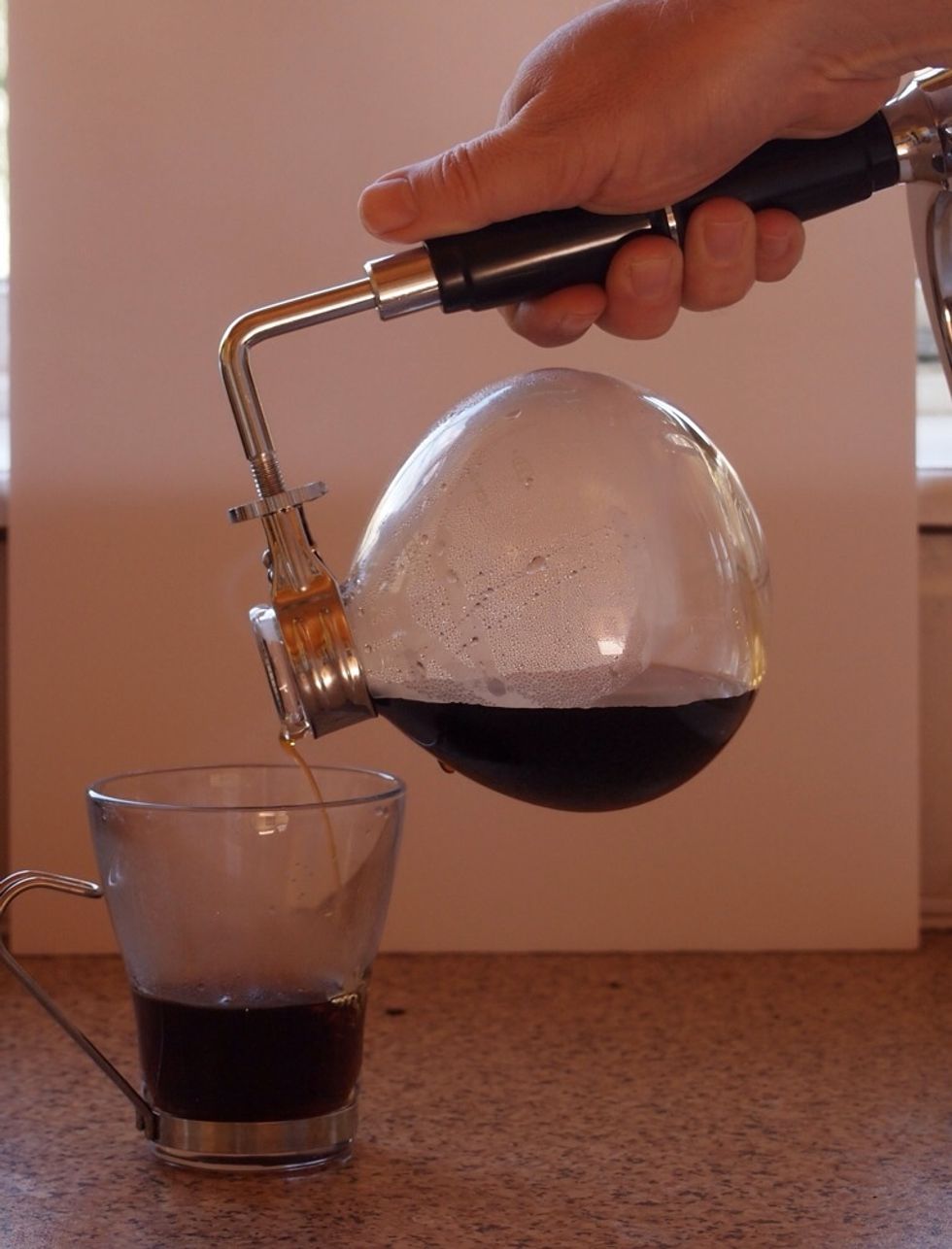 You are now ready to enjoy your coffee. Pour it out directly from the pot. Add milk or sugar as preferred, sit back and savour your drink, you deserve it.
1.0 Vacuum coffee pot
Methylated spirits
Coarsely ground coffee beans
Water
(quantities will vary)