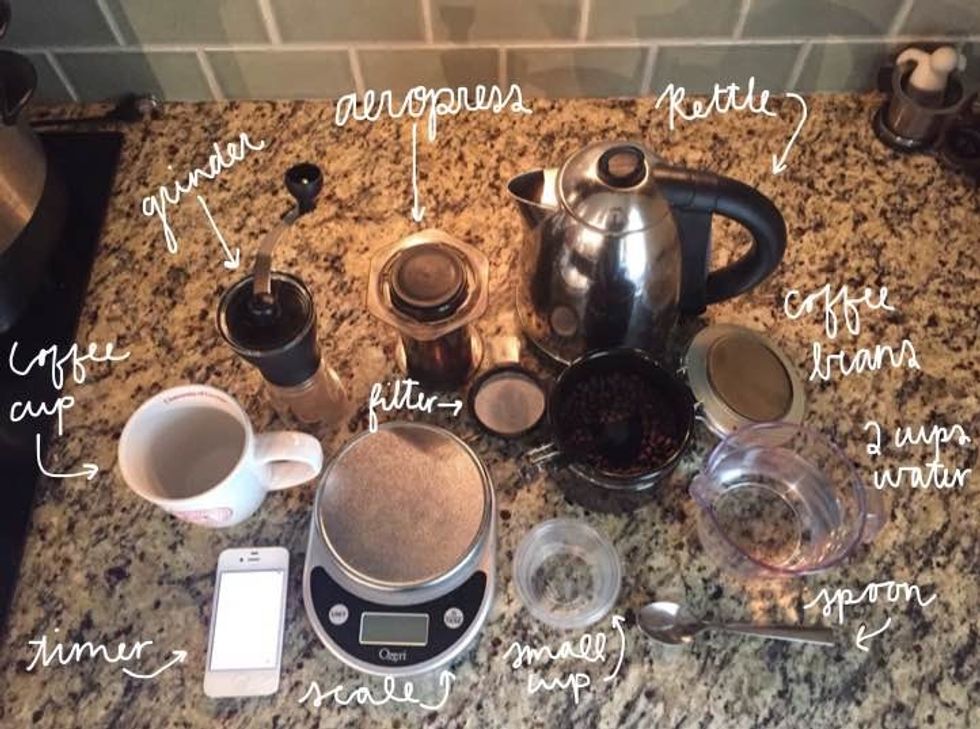 Gather your supplies: Aeropress coffee maker, 1 Aeropress filter, spoon, coffee beans, scoop, scale (optional), 2 cups of water, kettle, timer, coffee cup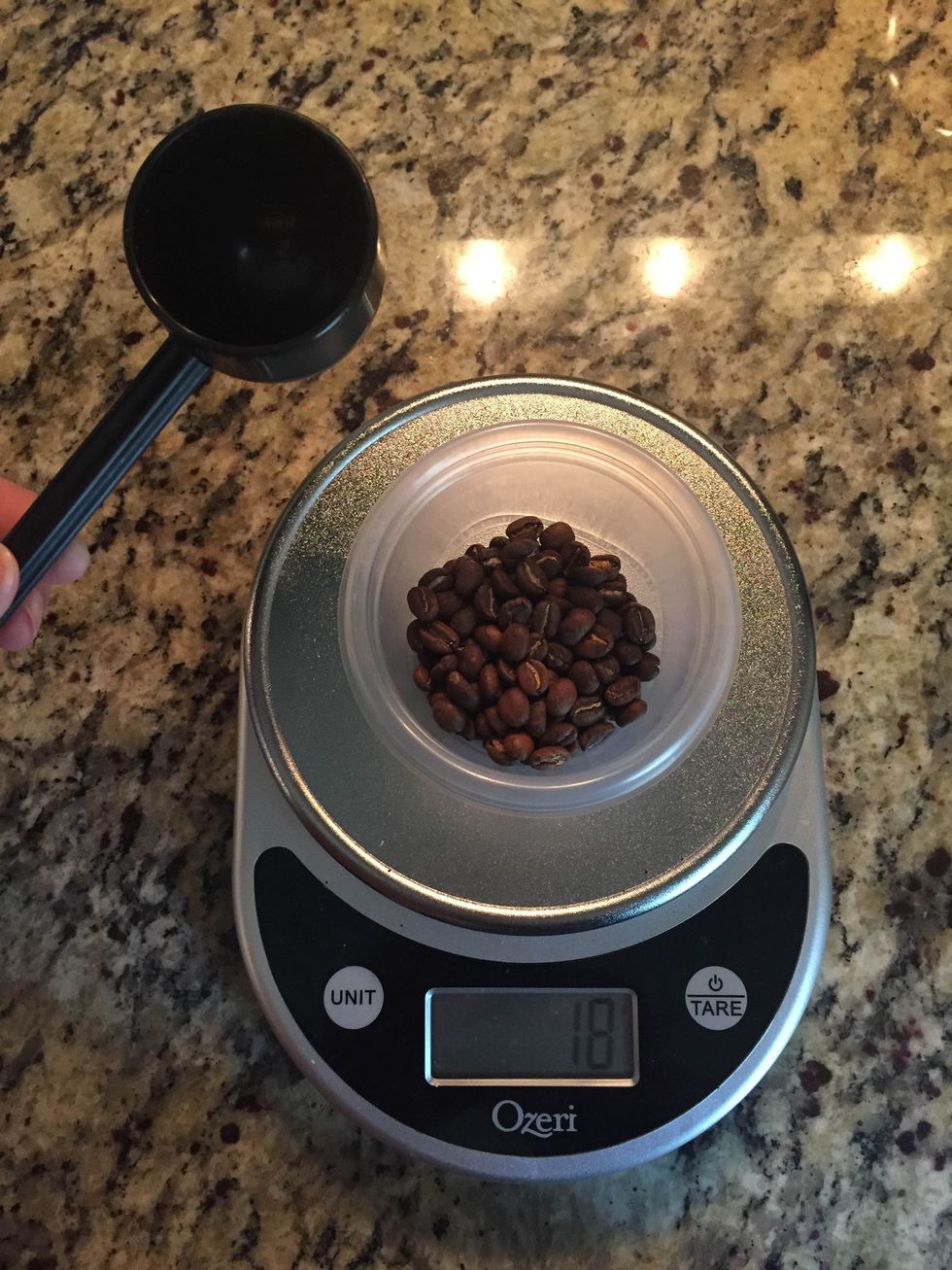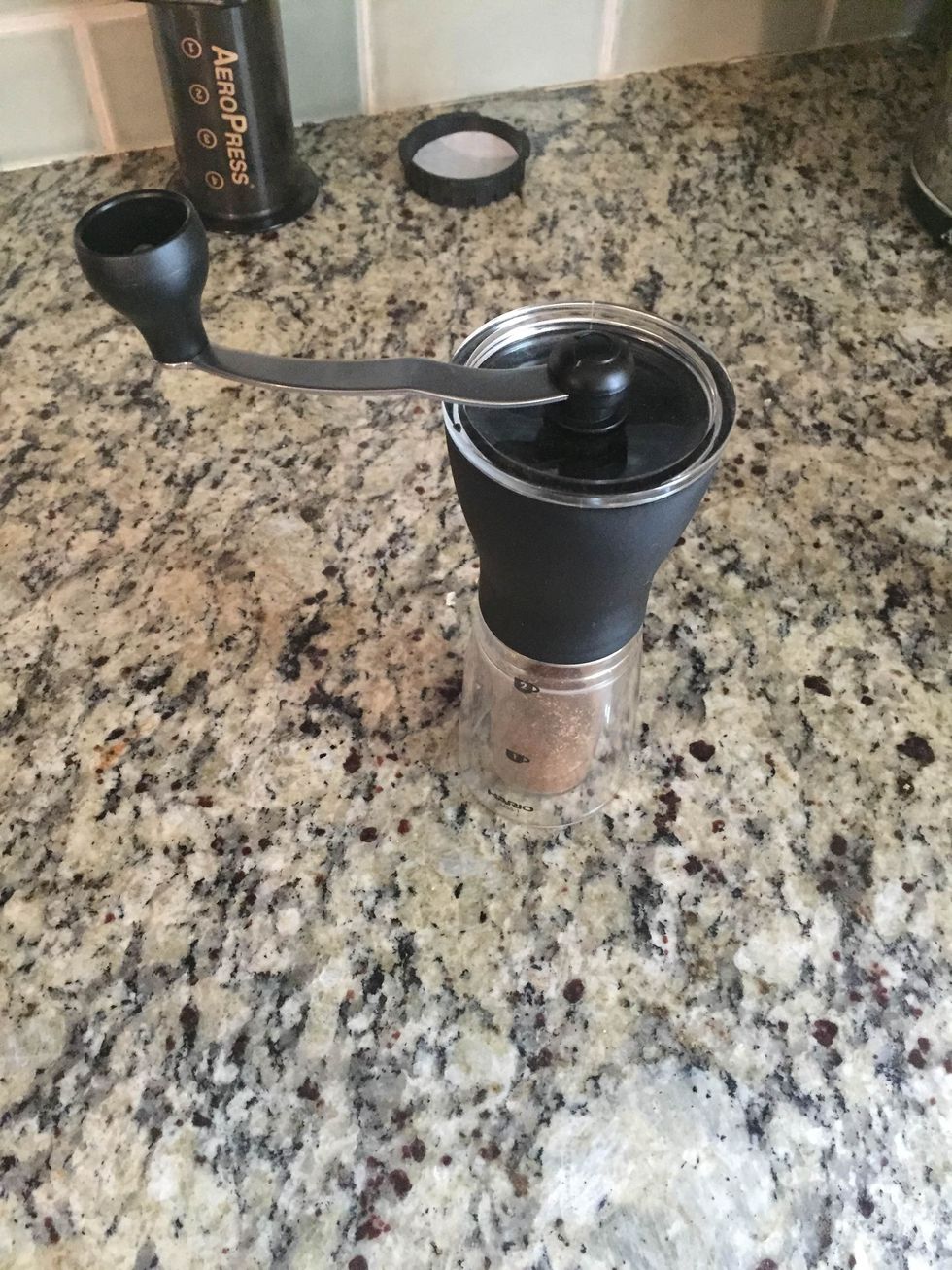 Grind your coffee beans with either a mechanical or electric coffee grinder
Assemble the coffee maker by placing a filter in the cap and screwing it on the bottom.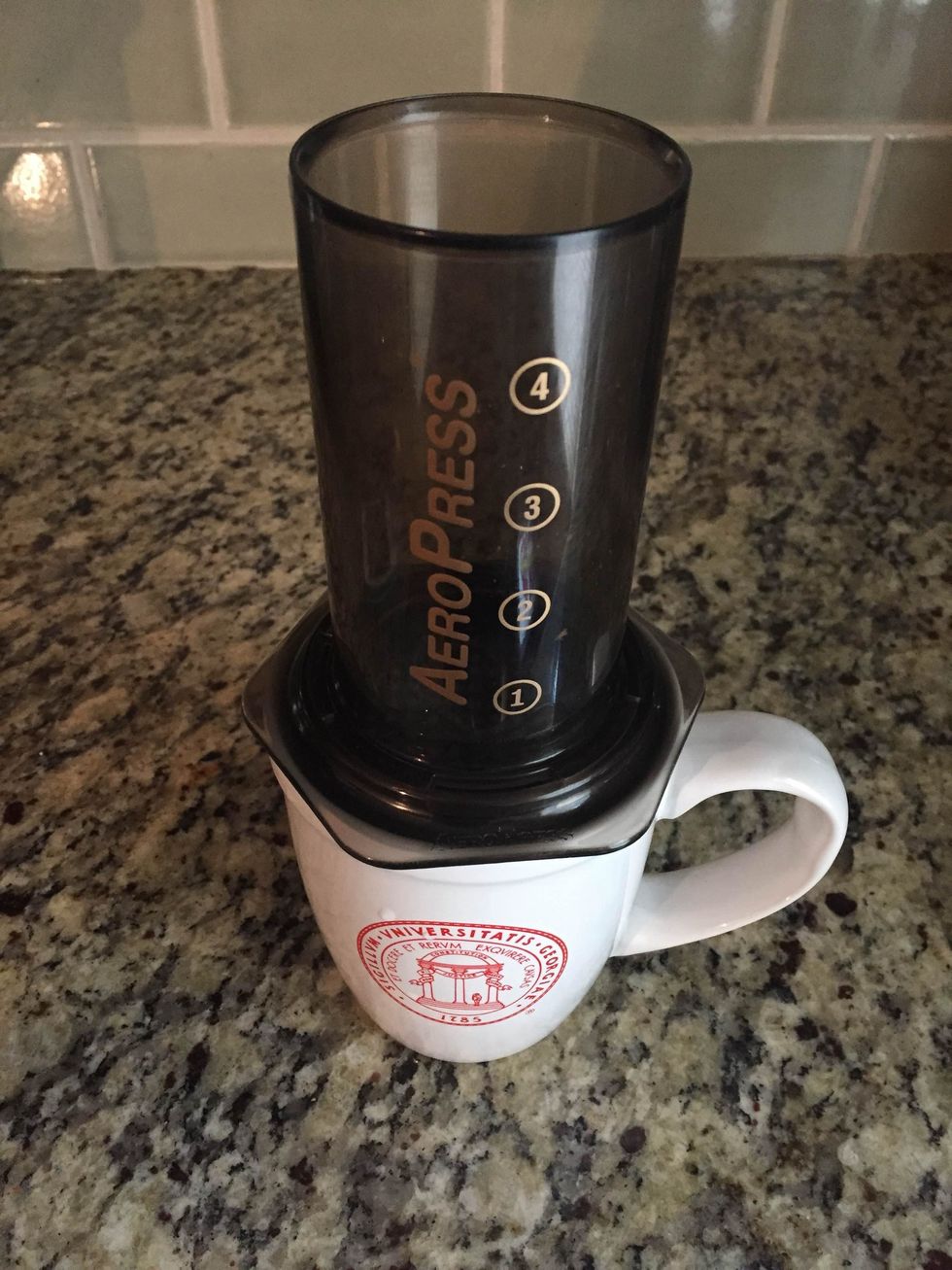 Place the coffee maker on top of your favorite coffee cup.
Fill the coffee maker with your ground coffee beans.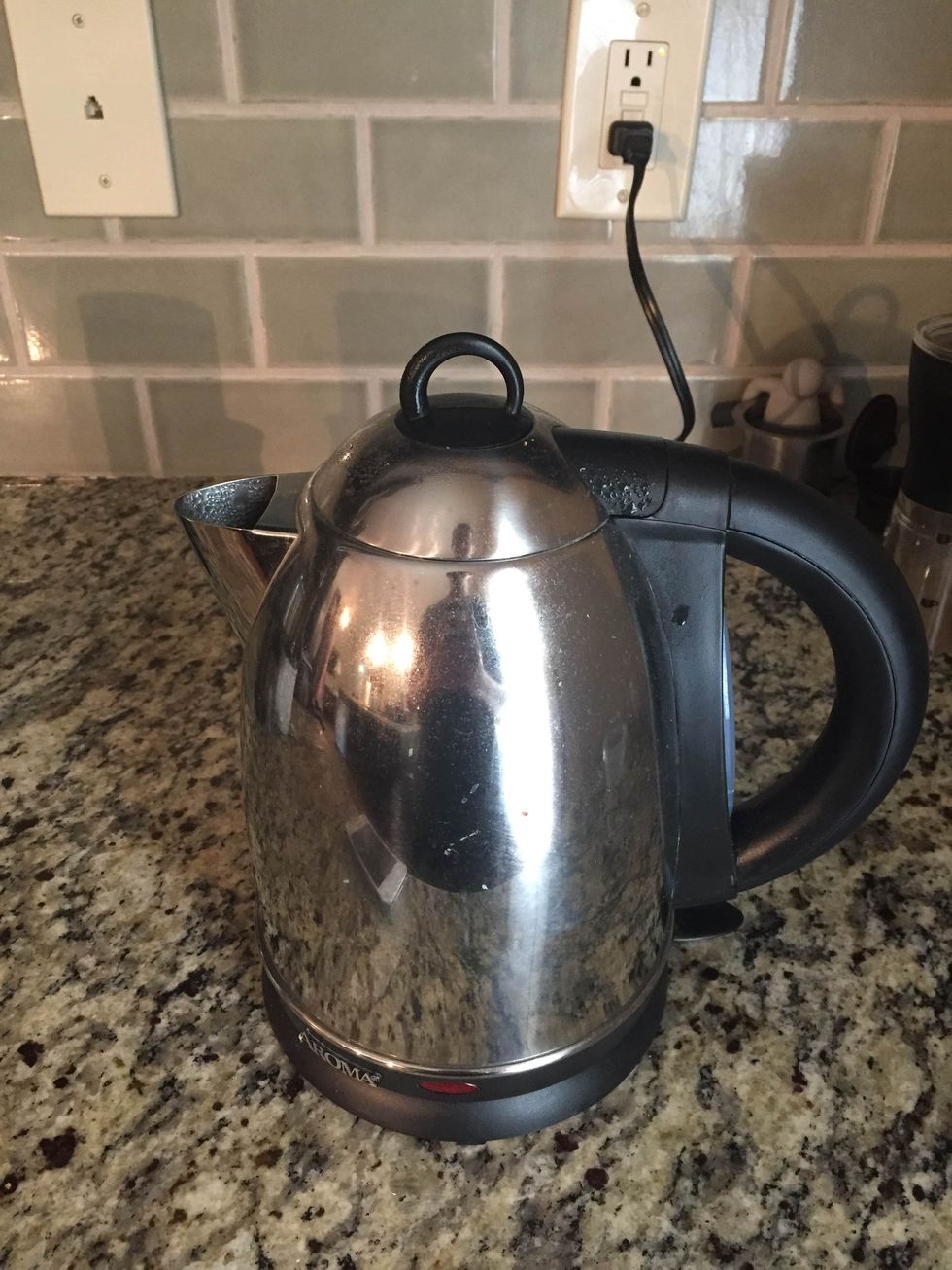 Boil your water (I use an electric kettle for simplicity, but a microwave or stove and pot also work).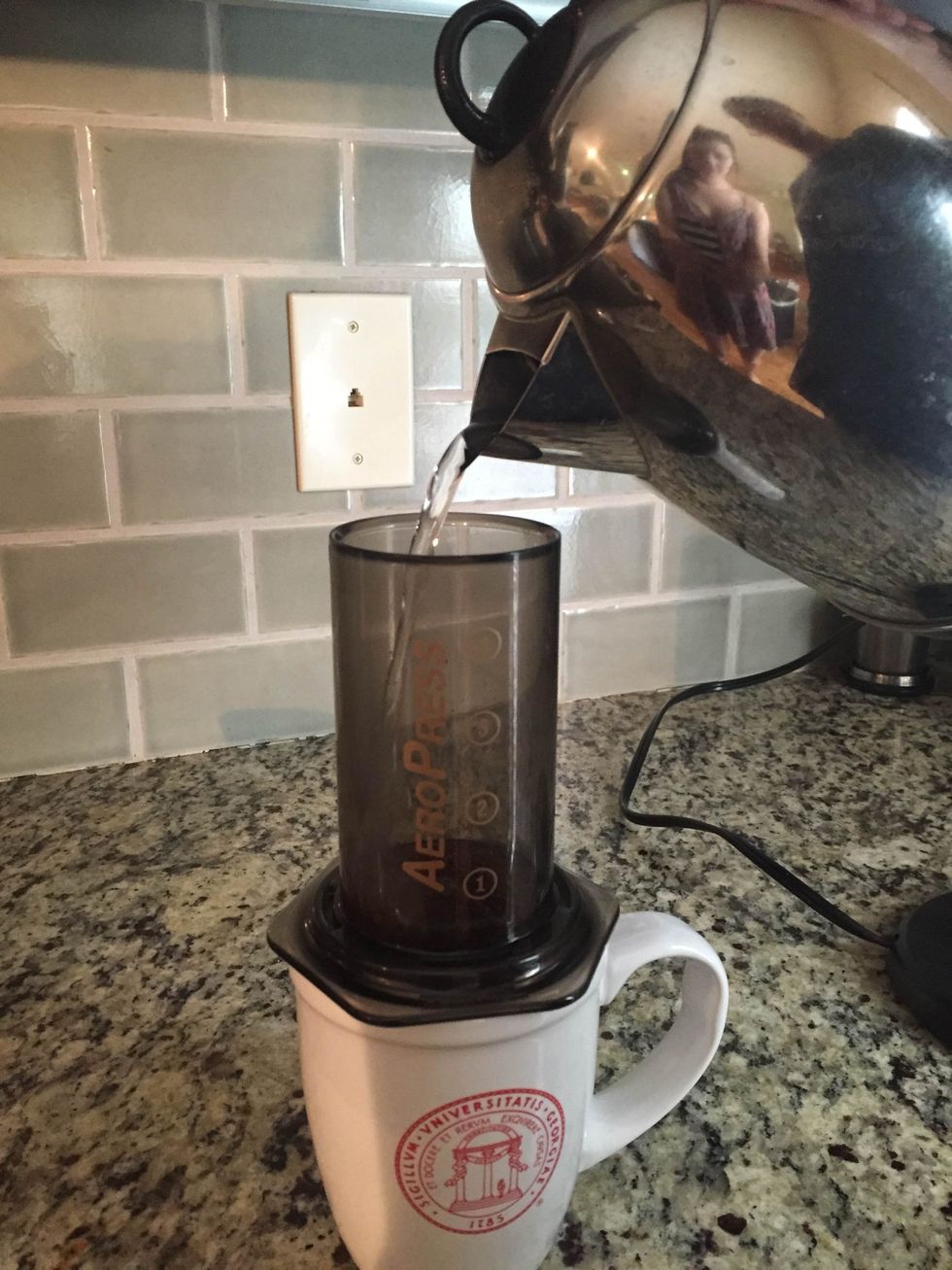 Fill the Aeropress with hot water up to the third circle and start your timer.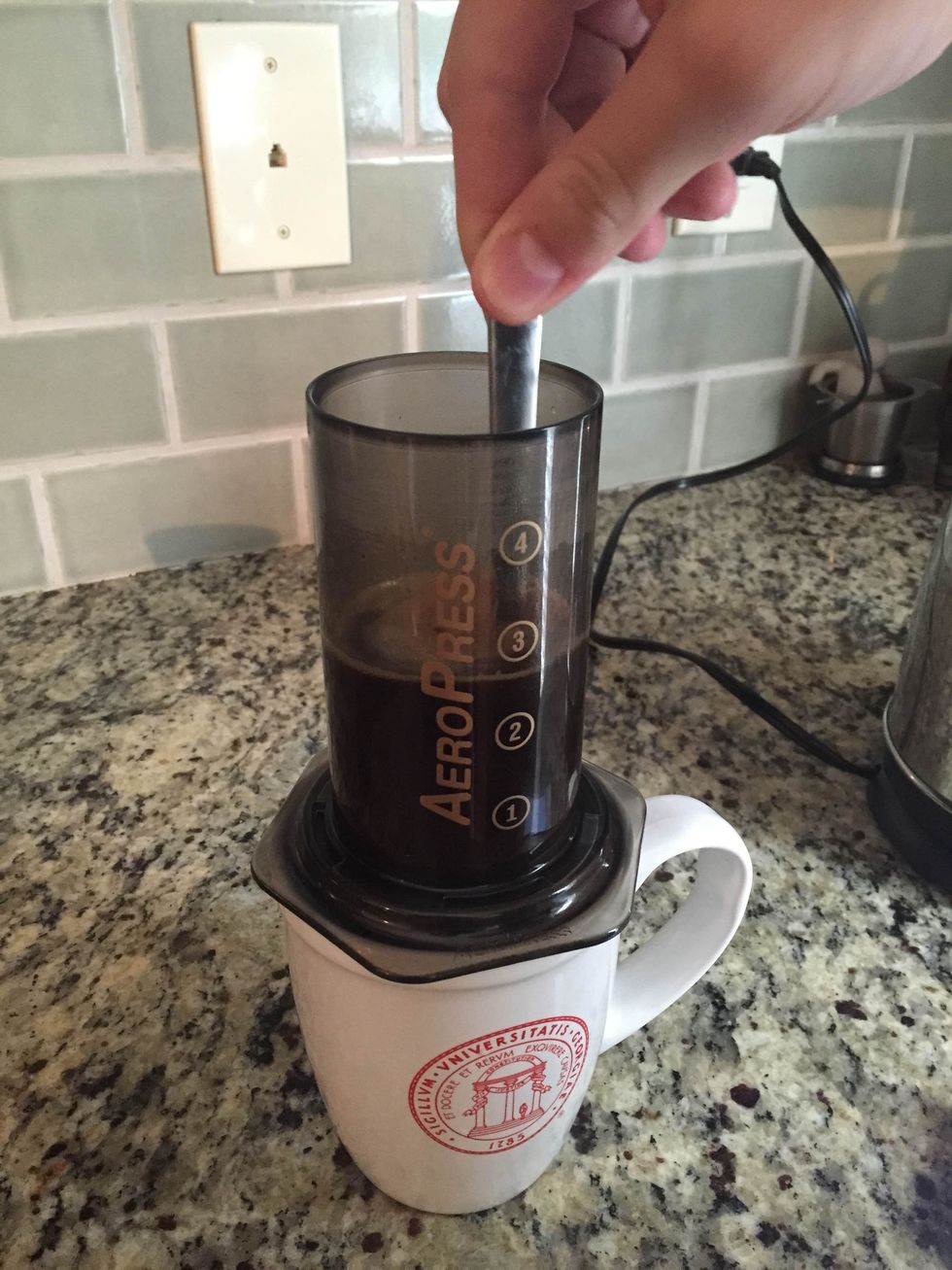 After 15 seconds, give it a quick stir to make sure all the coffee grounds are covered!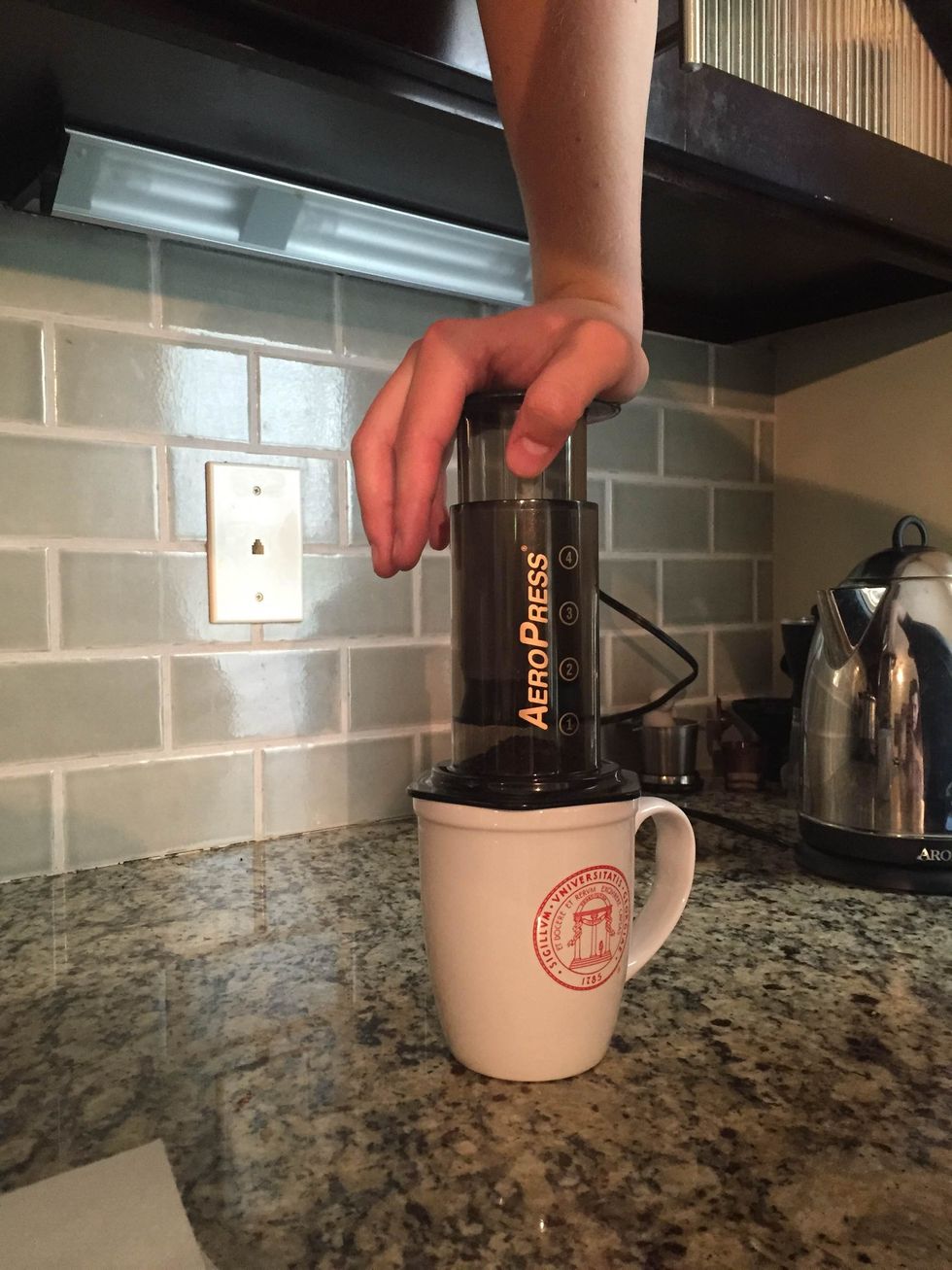 After two minutes have elapsed, insert the plunger and press it down to the bottom.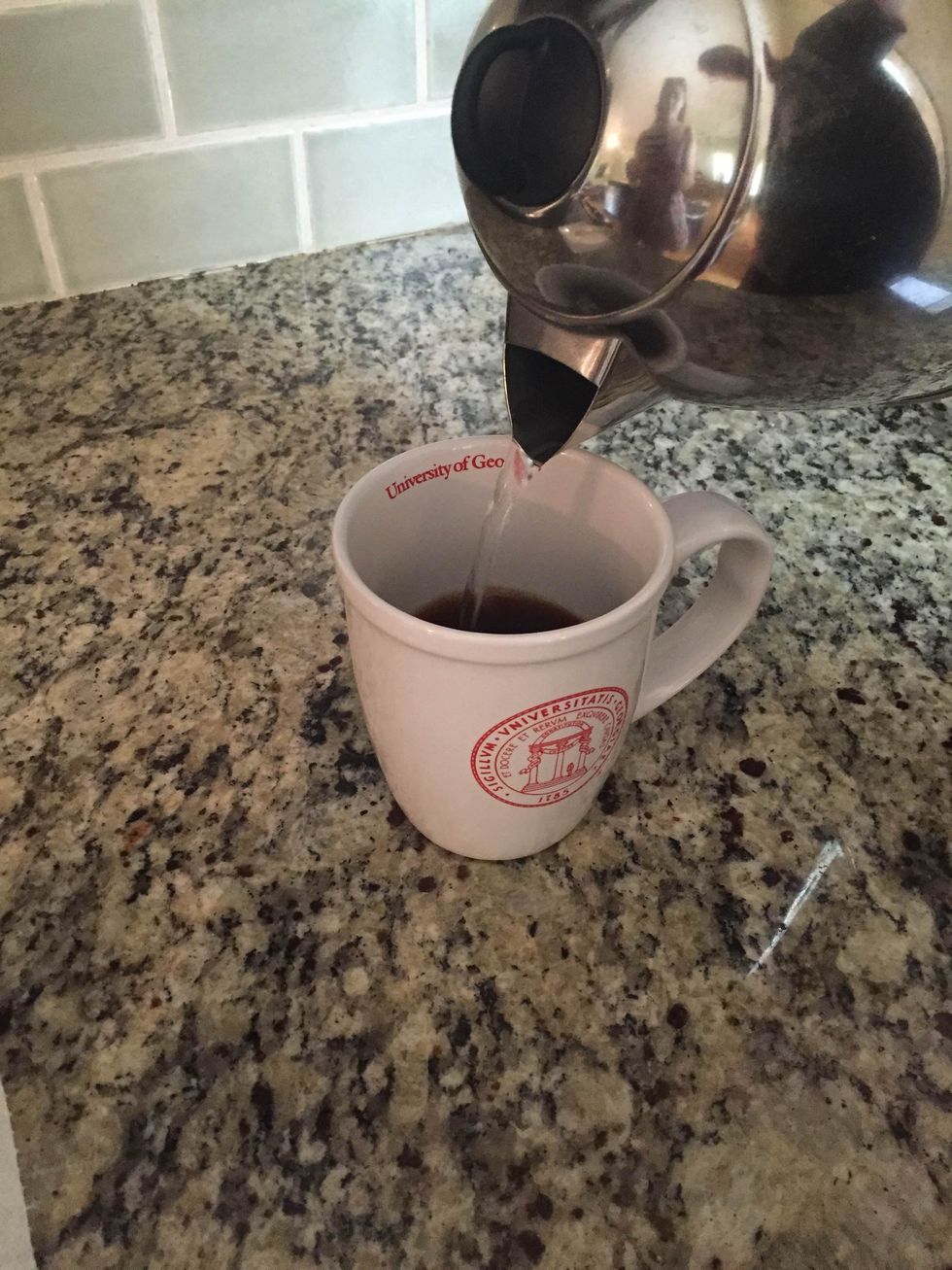 Fill the remainder of the cup with hot water.
Sit back, relax, and enjoy your cup of coffee!
The creator of this guide has not included ingredients