Make Coffee on a Cuisinart Pg-11358b Machine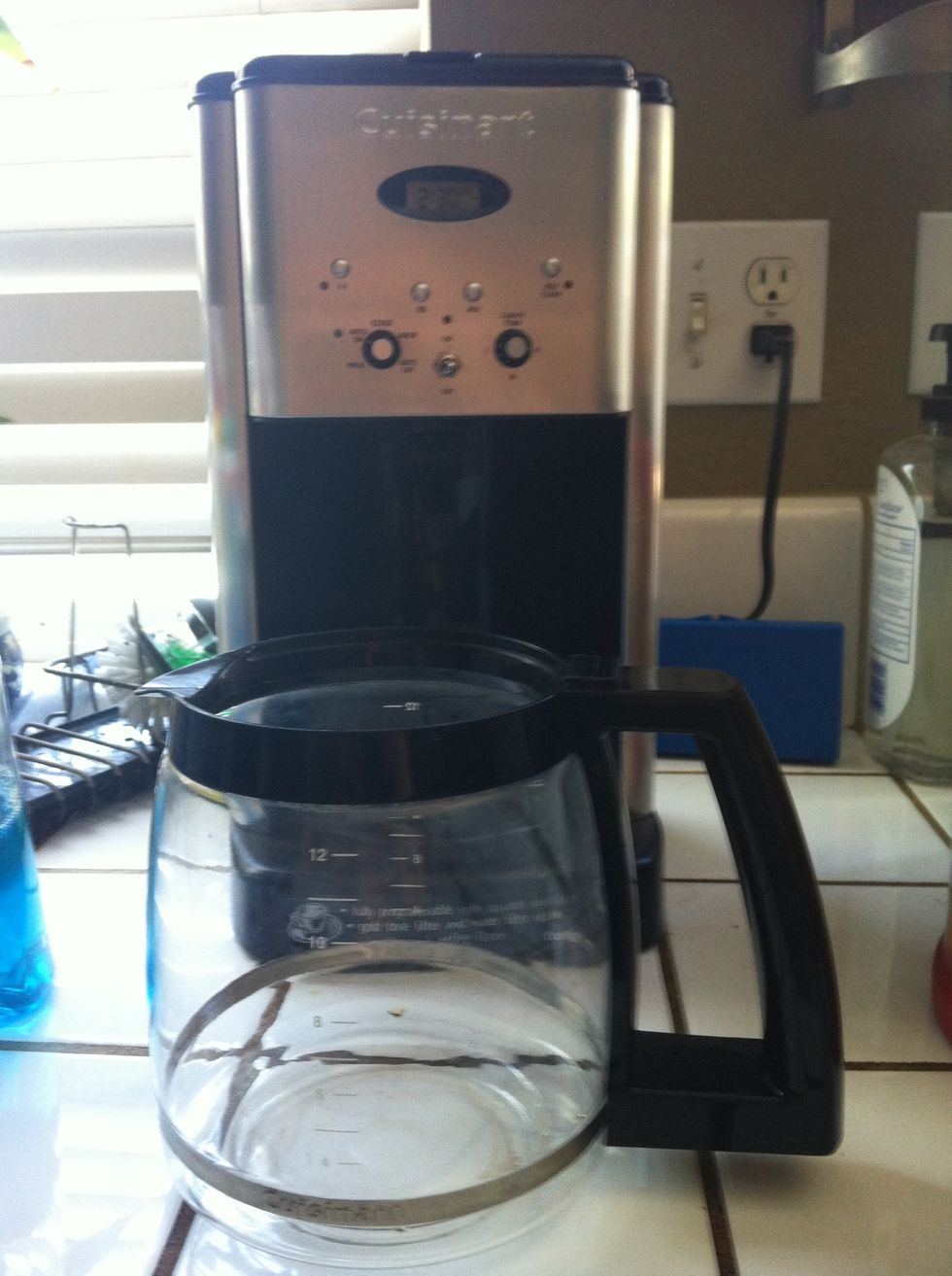 Make sure container is empty and it has the lid on
Add a filter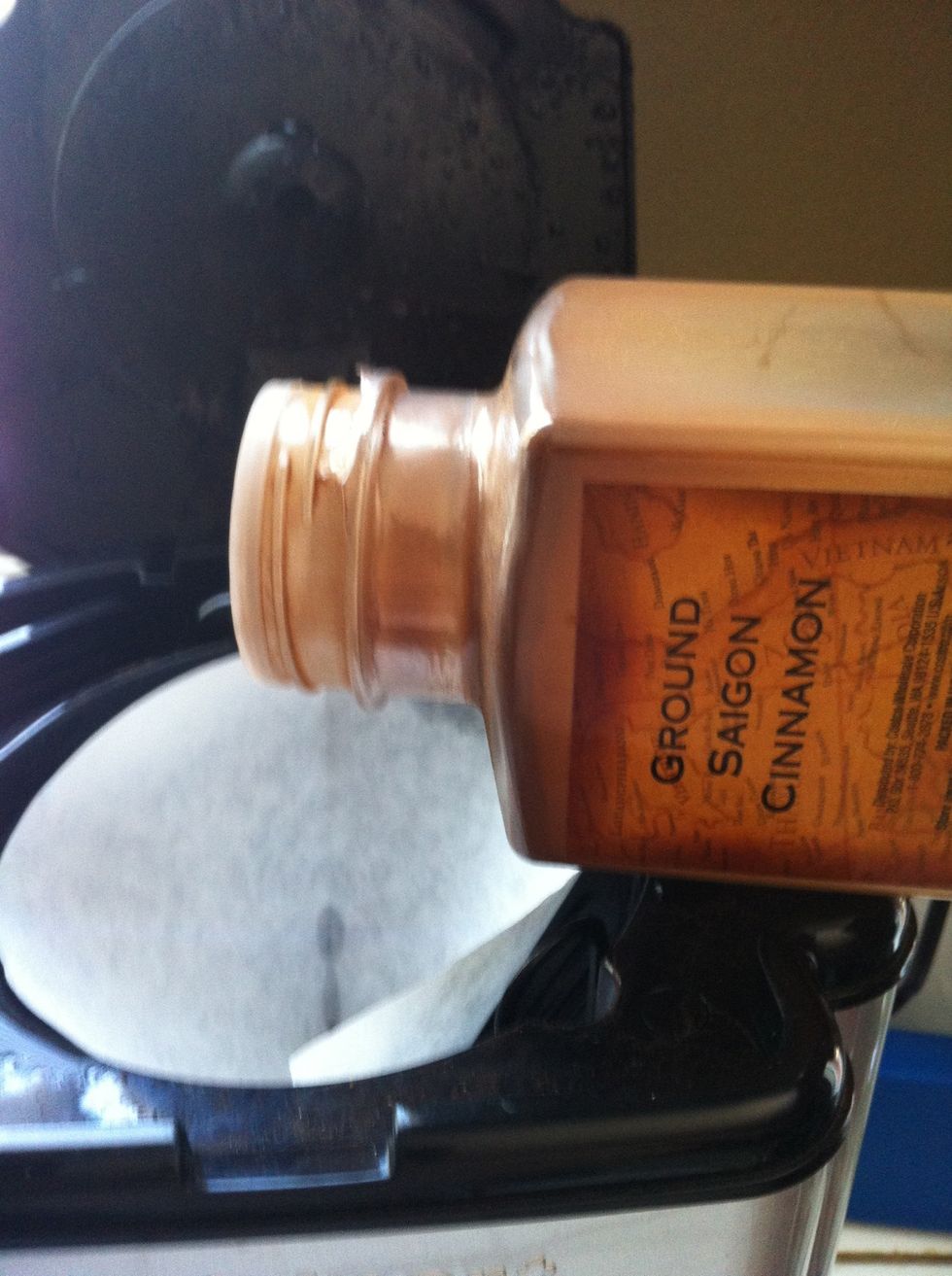 Add some cinnamon first. Just a sprinkle or two.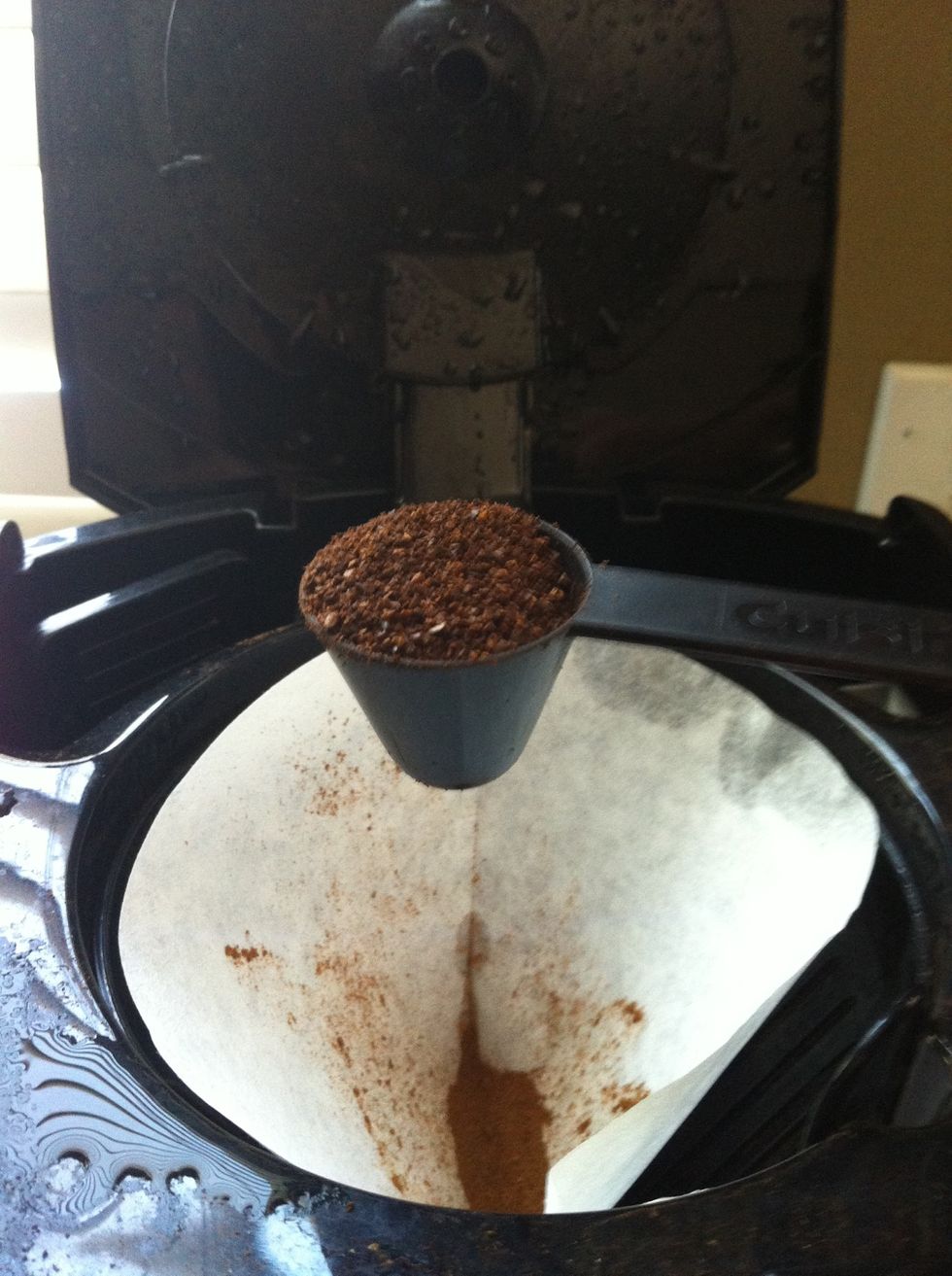 Add 1 scoop per cup.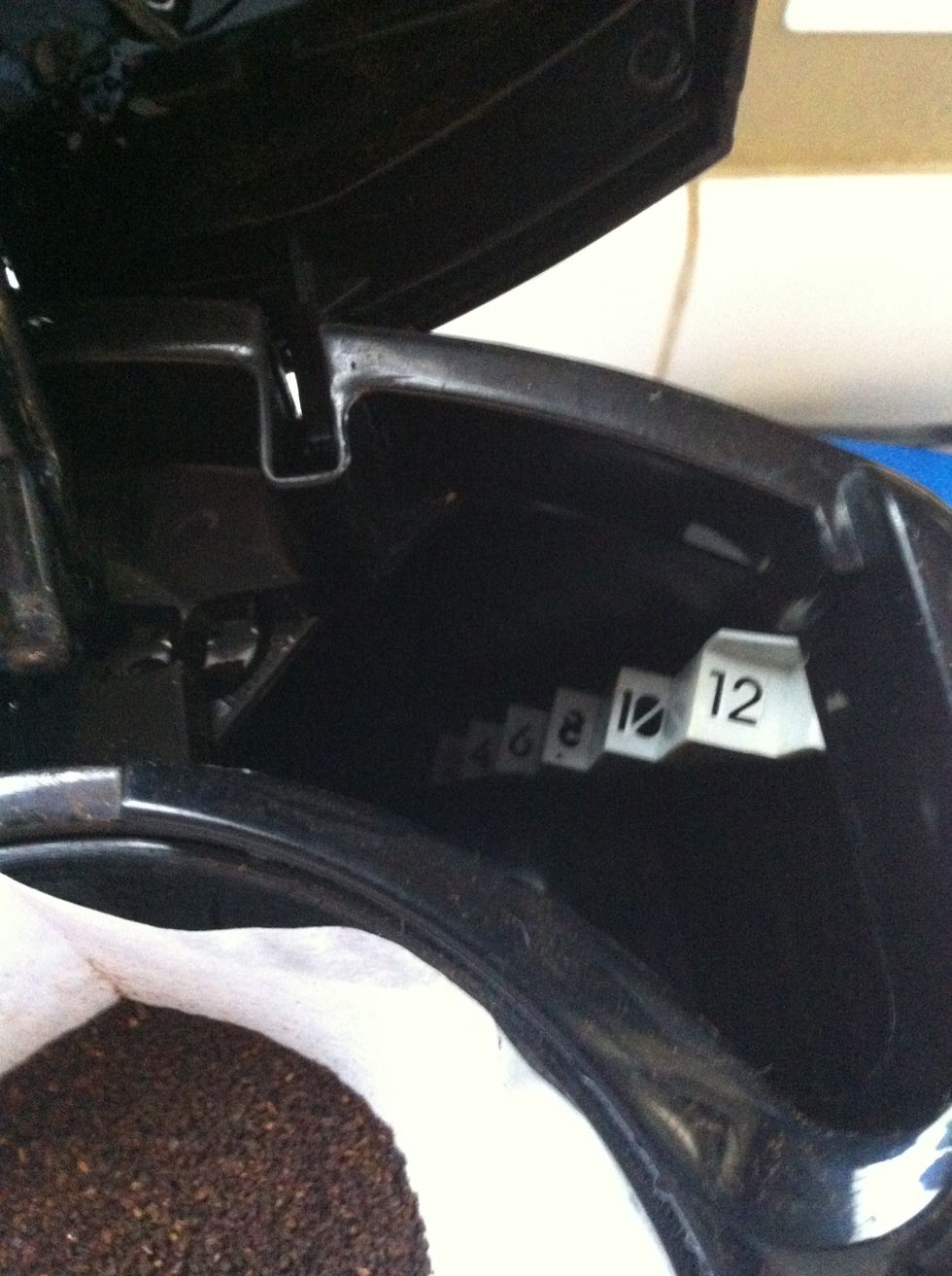 Full water to the desired cup level. Make sure water is slightly above the number. The number equals cup.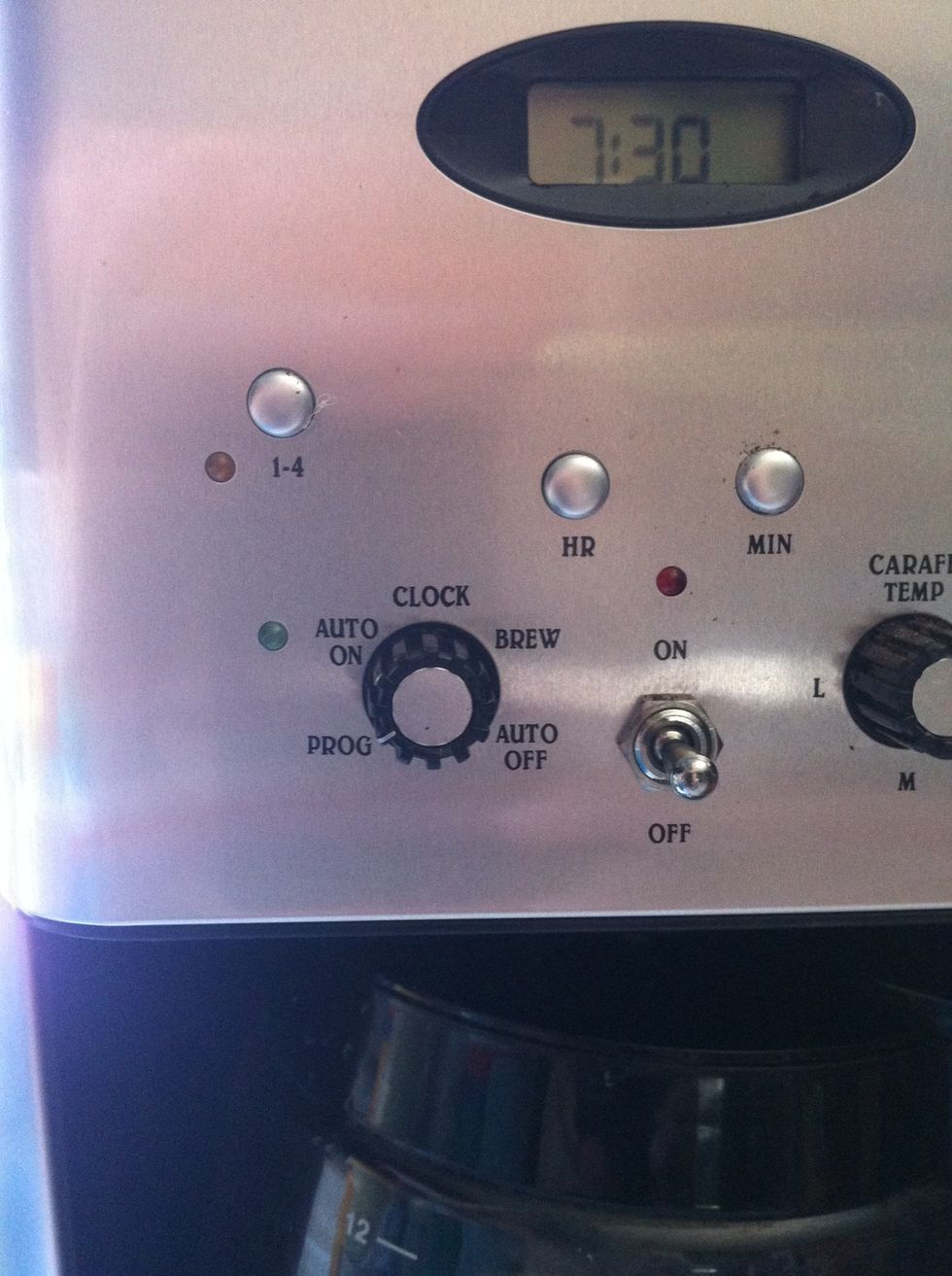 Turn knob to PROG to adjust time. Adjust time by hitting the hour and minute buttons
Turn knob to AUTO ON. Turn the middle switch to on. That's it.
Coffee filter
Coffee grounds
Cinnamon
Coffee machine
Water