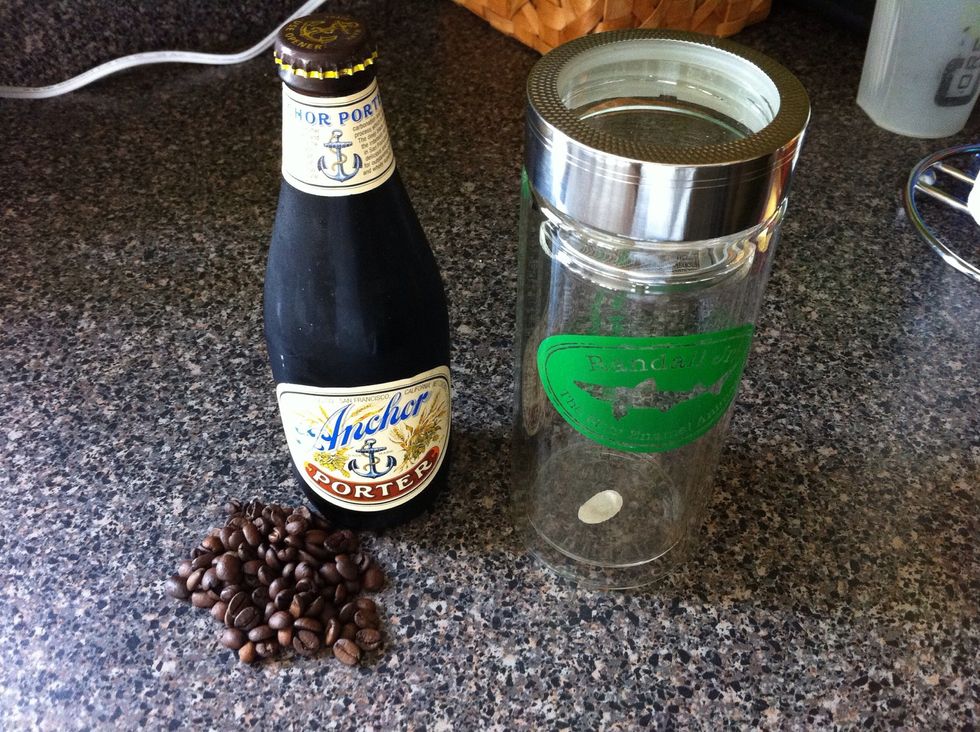 Start with a good dark beer, your favorite coffee beans and a Randall Jr. from Dogfishhead.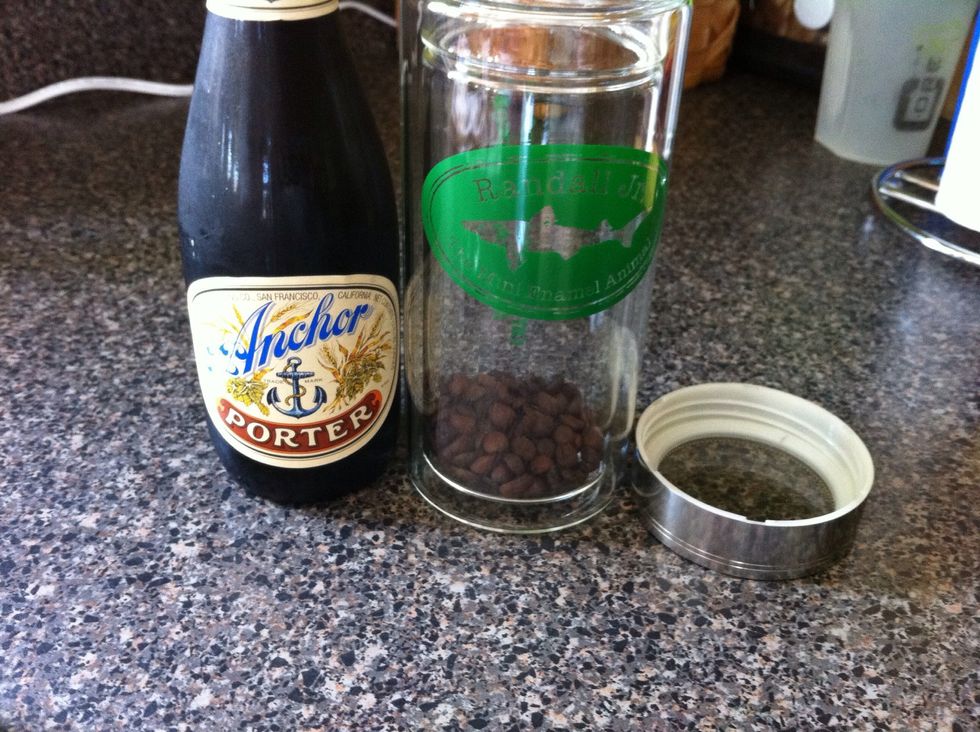 Put the coffee beans in the Randall Jr.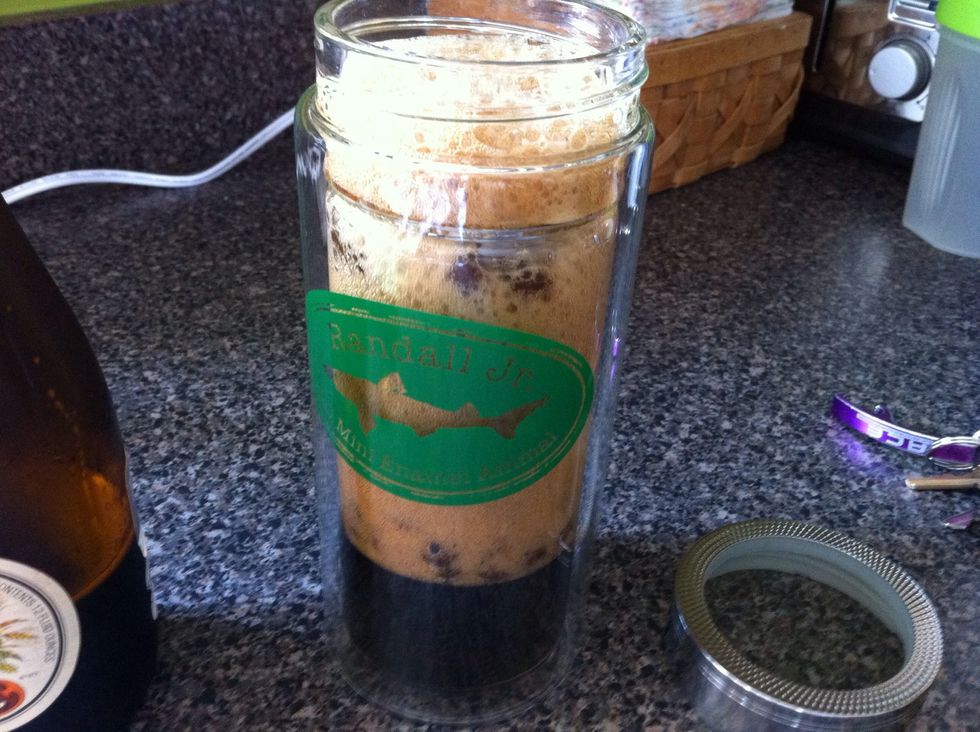 Insert strainer and pour beer over coffee beans.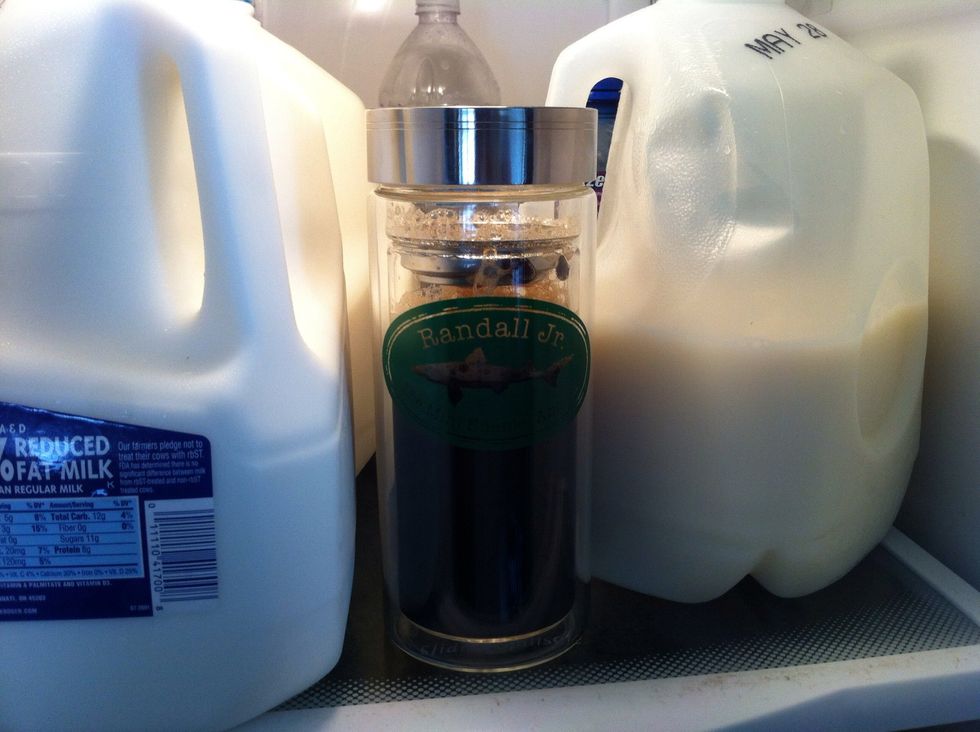 Screw on cap and refrigerate.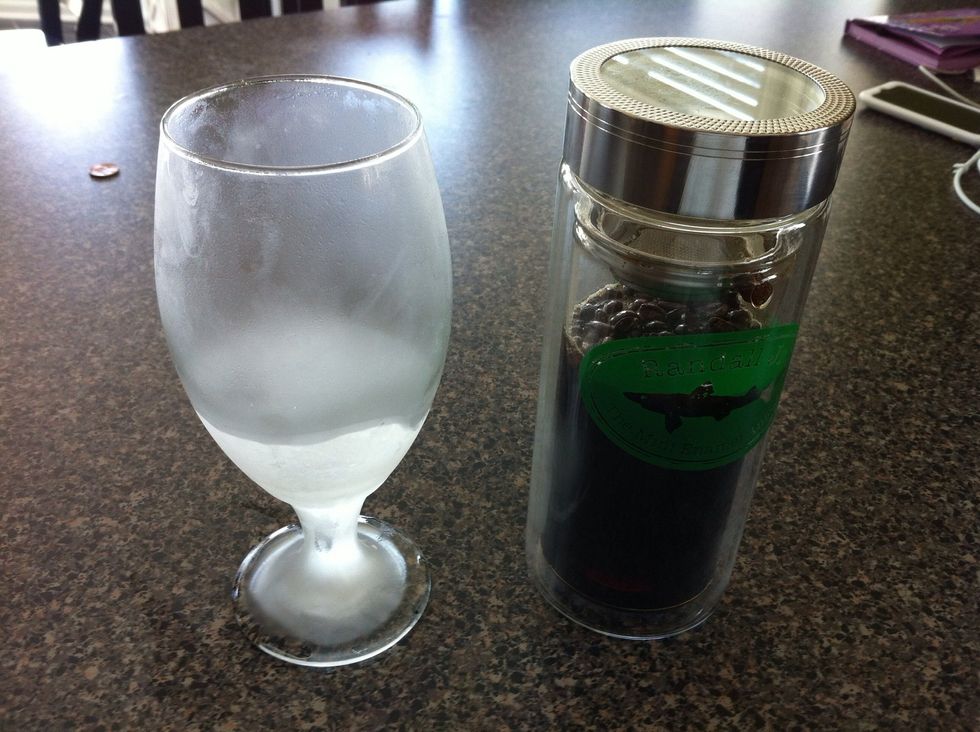 Remove from refrigerator after 10 minutes.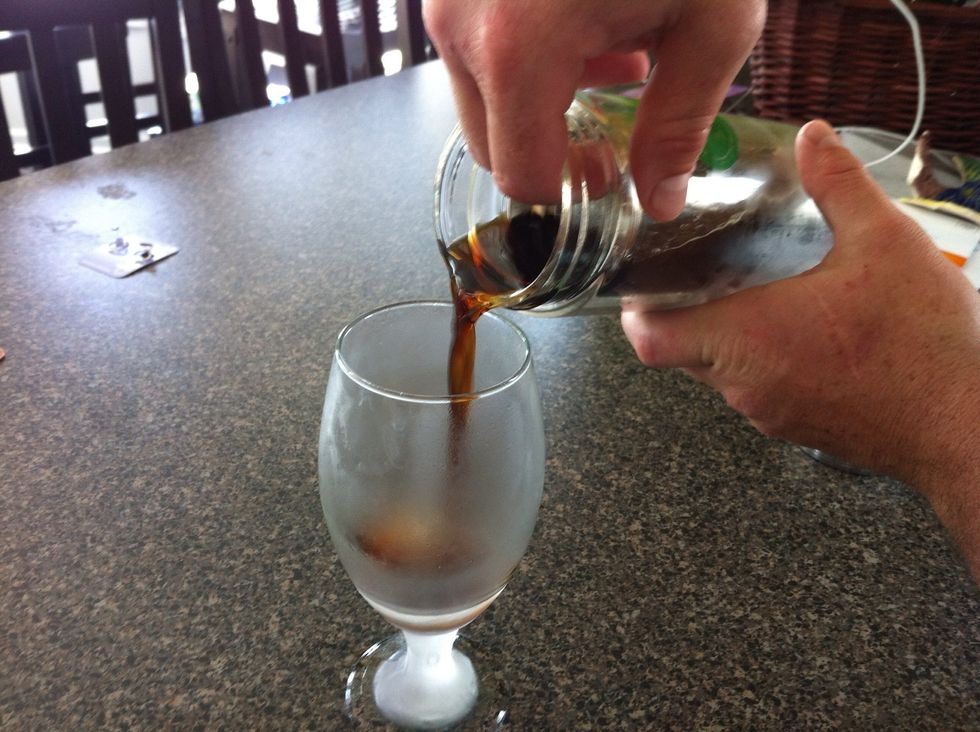 Strain beer into glass.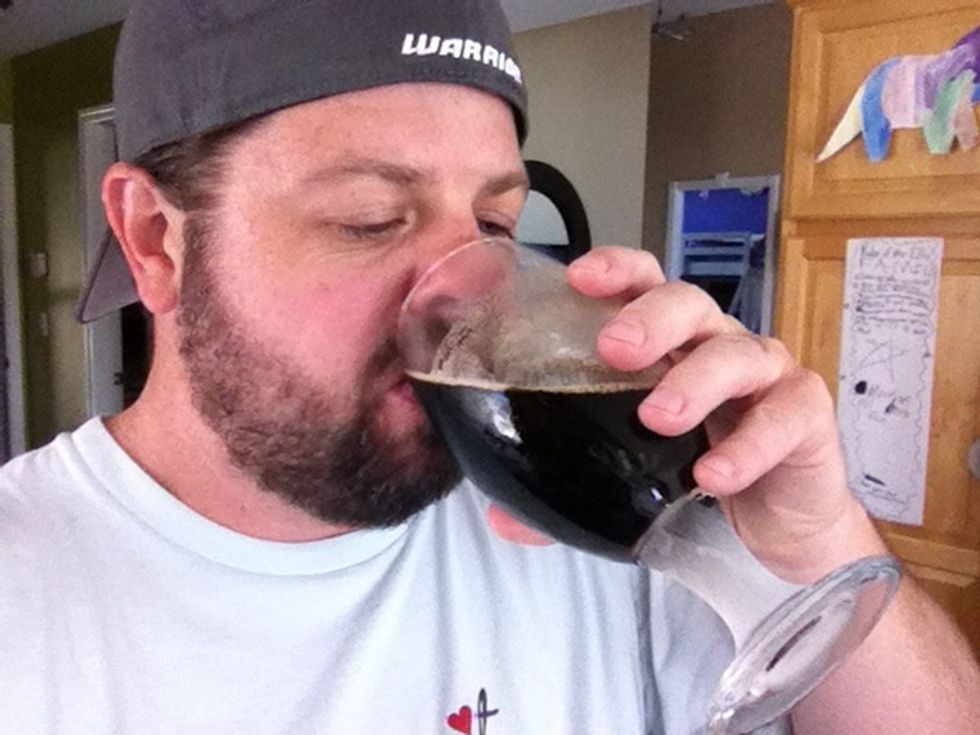 Drink up, making sure to inhale the wonderful scent.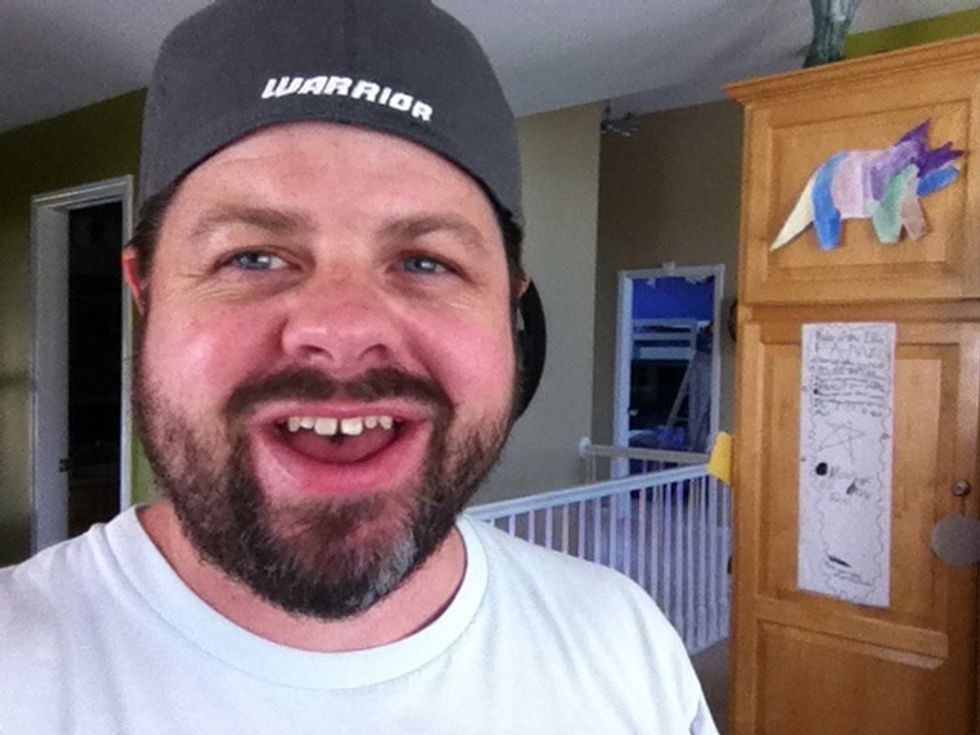 Enjoy!
12.0oz Porter or Stout
1.0Tbsp Coffee Beans
1.0 Randall Jr.