Make Coffee Filter Flowers With Art Anthology
1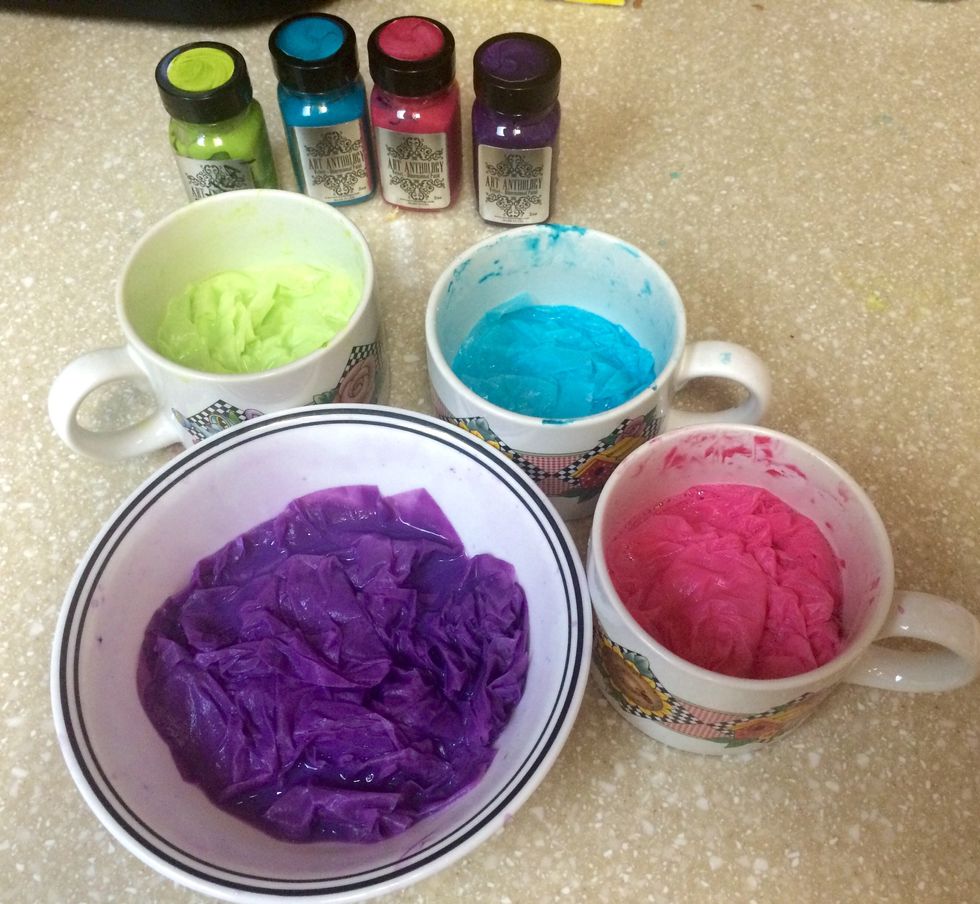 Mix 2 tsp of paint with 1/2 C water and add coffee filters. Separate them and smash them in there...let them soak for 2 hours then one by one squeeze out the excess water and lay them flat to dry.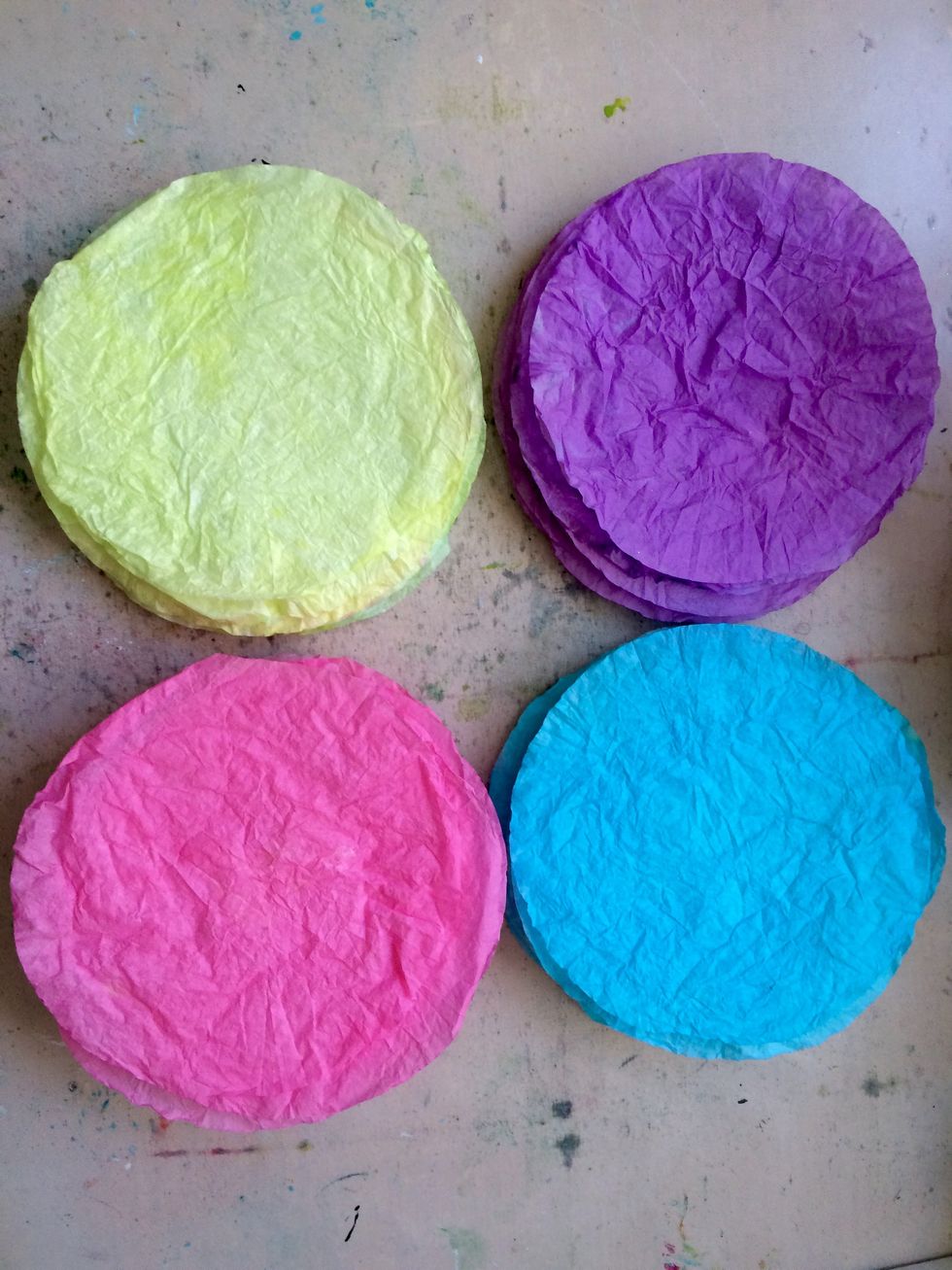 I am impatient and used my heat gun to dry the coffee filters. Once dry, I divided them into stacks of 6 in each color
Cut 1/2 inch off of the edge of 3 of your coffee filters so you have 3 smaller and 3 regular size. The 3 smaller will be the inside part of the flower.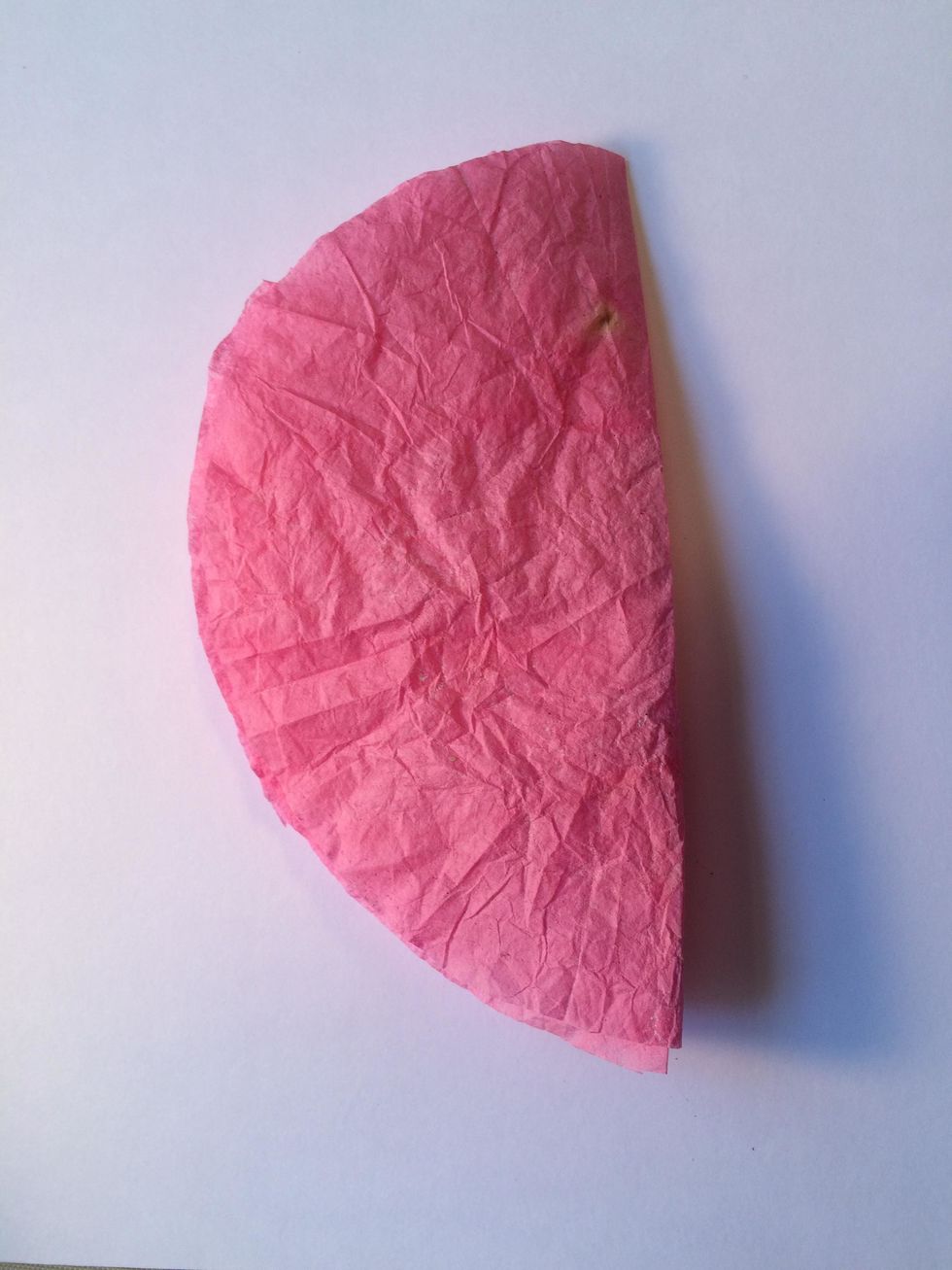 Line up 3 of the small coffee filters, and fold them in half. (You will do these same steps with the large coffee filters)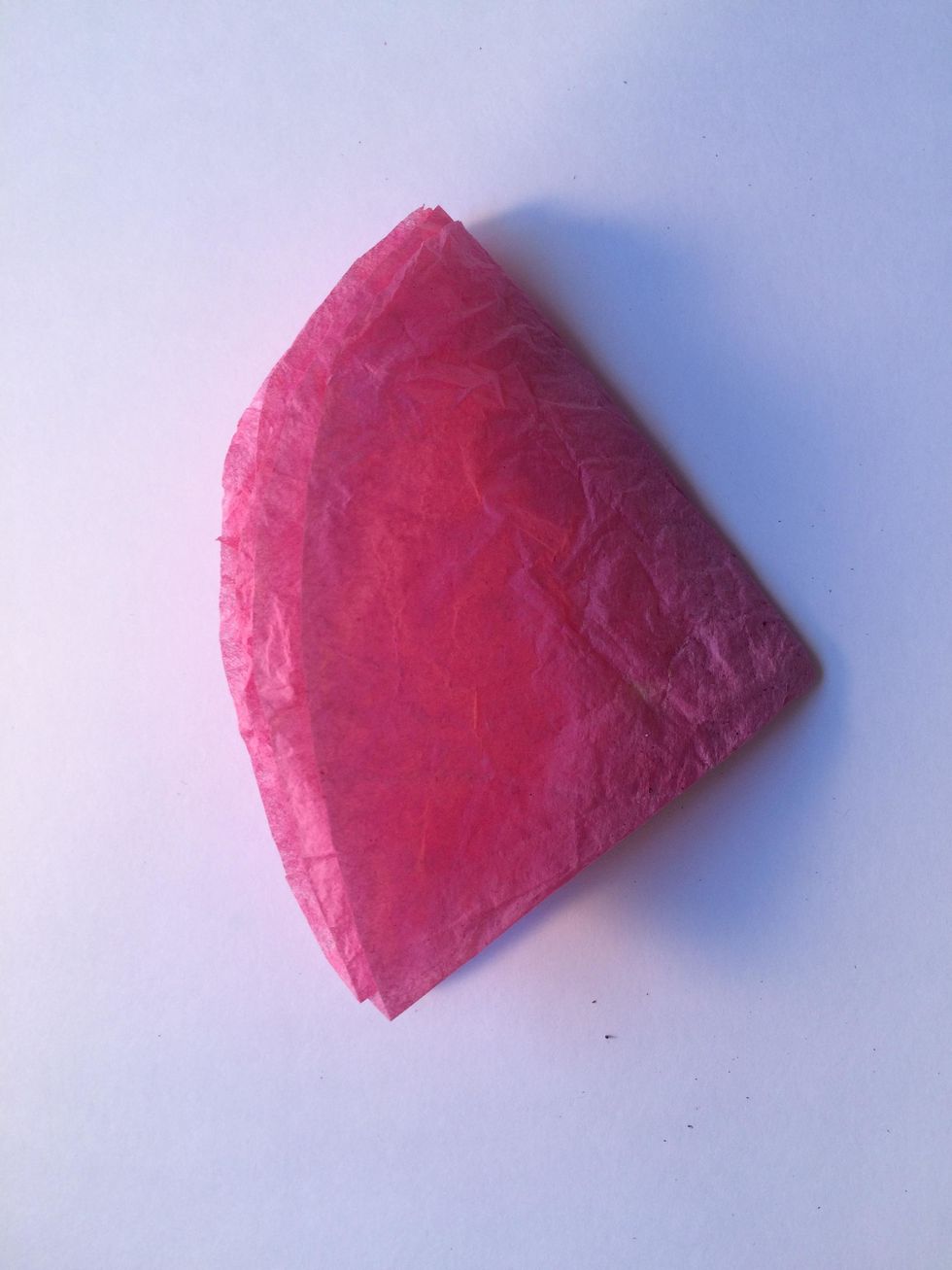 Now fold them in half again so your coffee filters look like the ones in this image.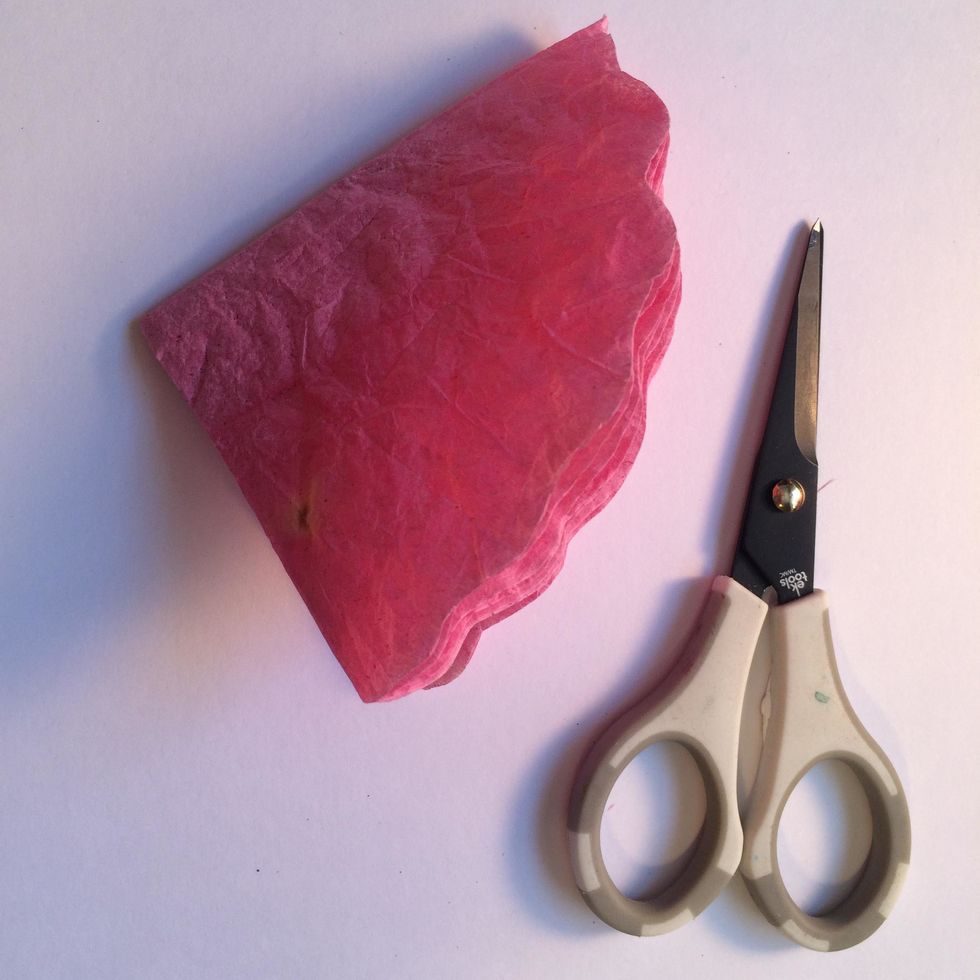 With your scissors, cut a scalloped edge. This is much easier to do while the filters are folded. Do this to the larger coffee filters as well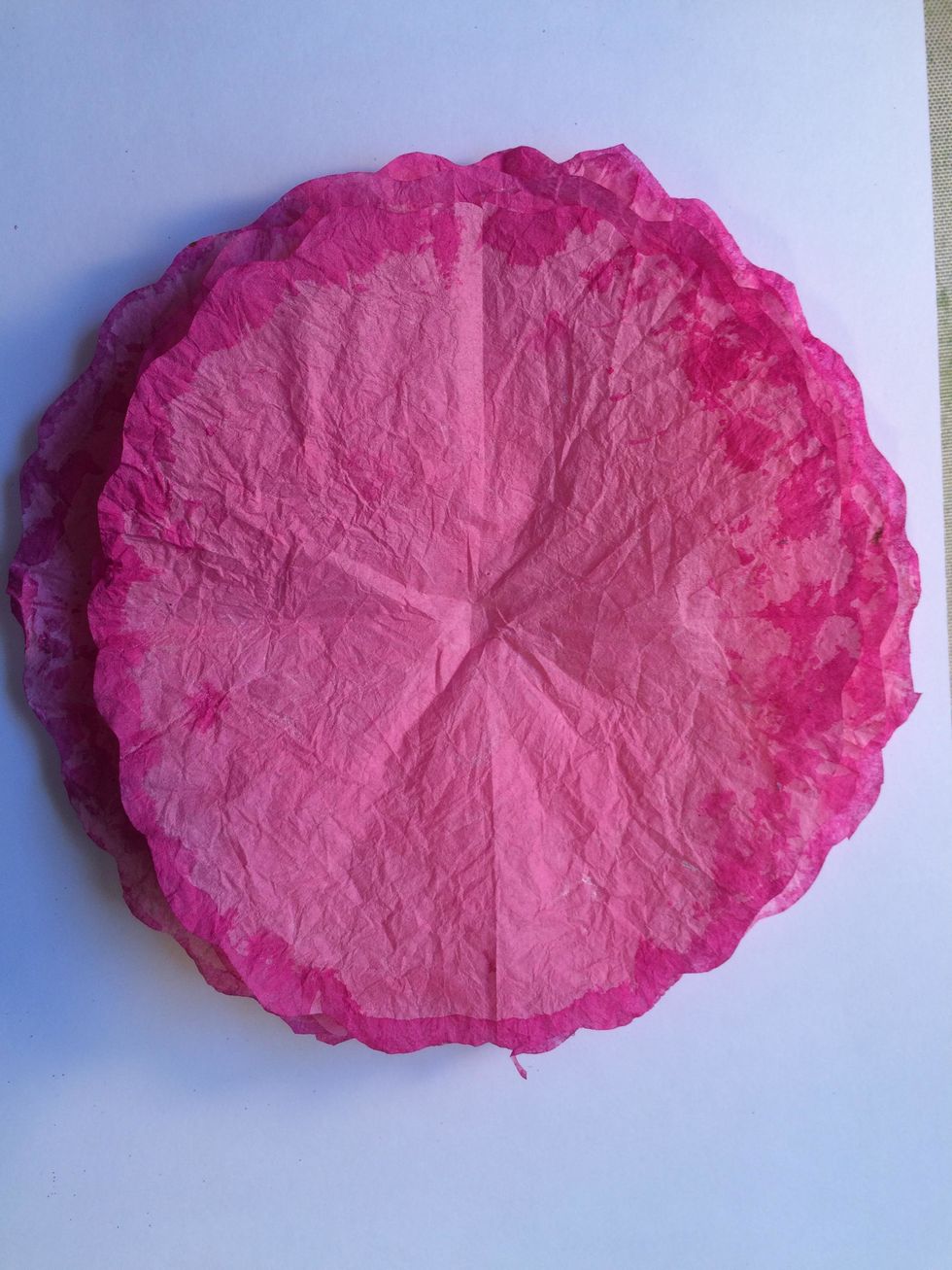 I wanted a darker edge so I misted Colorations in Patience on my mat and ran the edges of the coffee filters through it and it absorbed into the edges.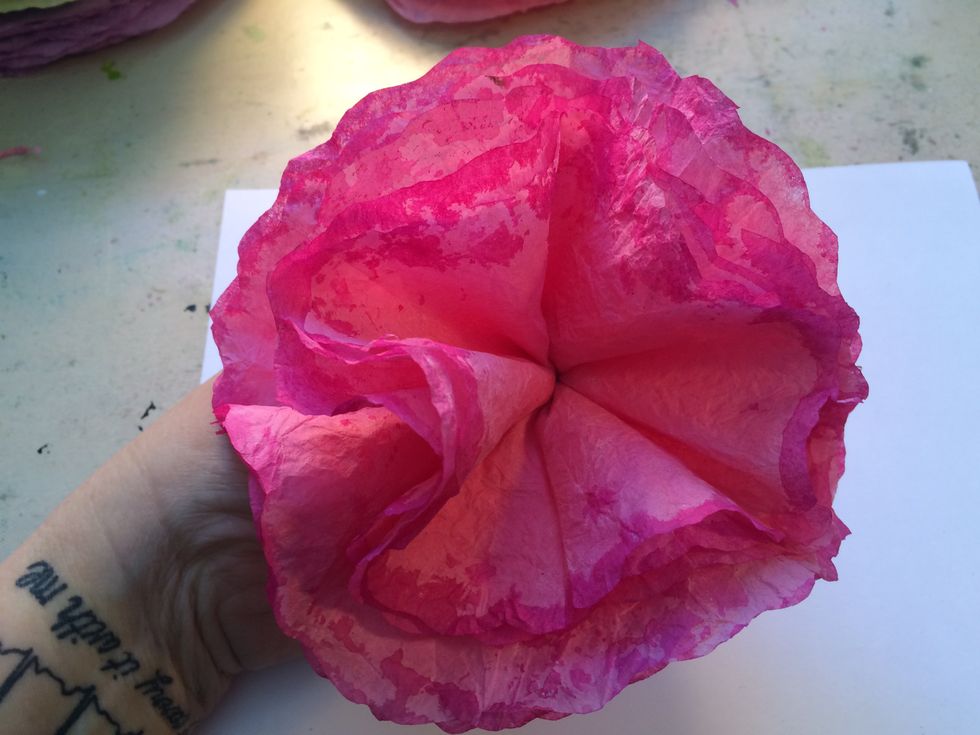 Stack all 6 of the filters, then from the bottom grab all of them from the middle point of the creases created when you folded the filters. You flower should look like this image at this point.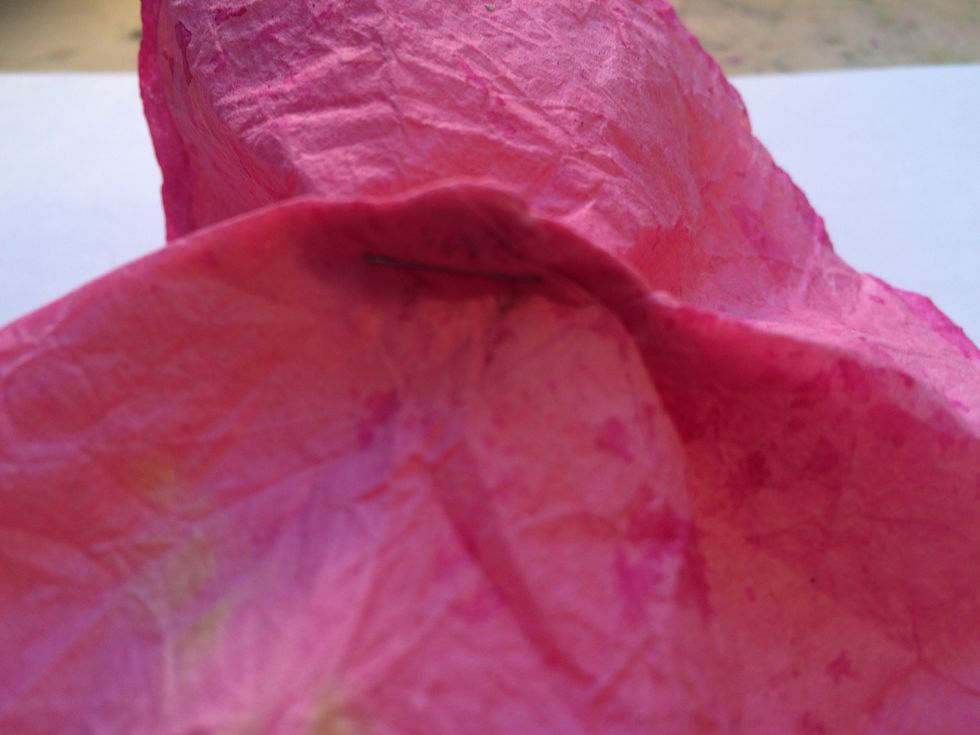 Grab your stapler, still holding the filters together at the bottom from the previous step, and staple the gathered point.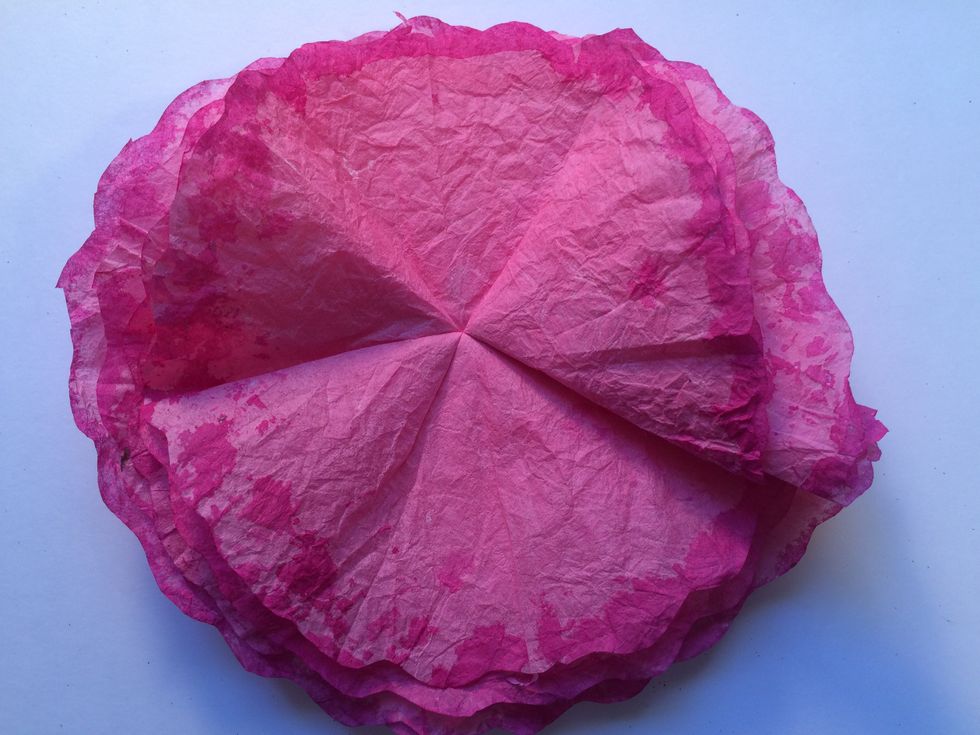 Turn the filters back over and flatten it down. It should look like this image...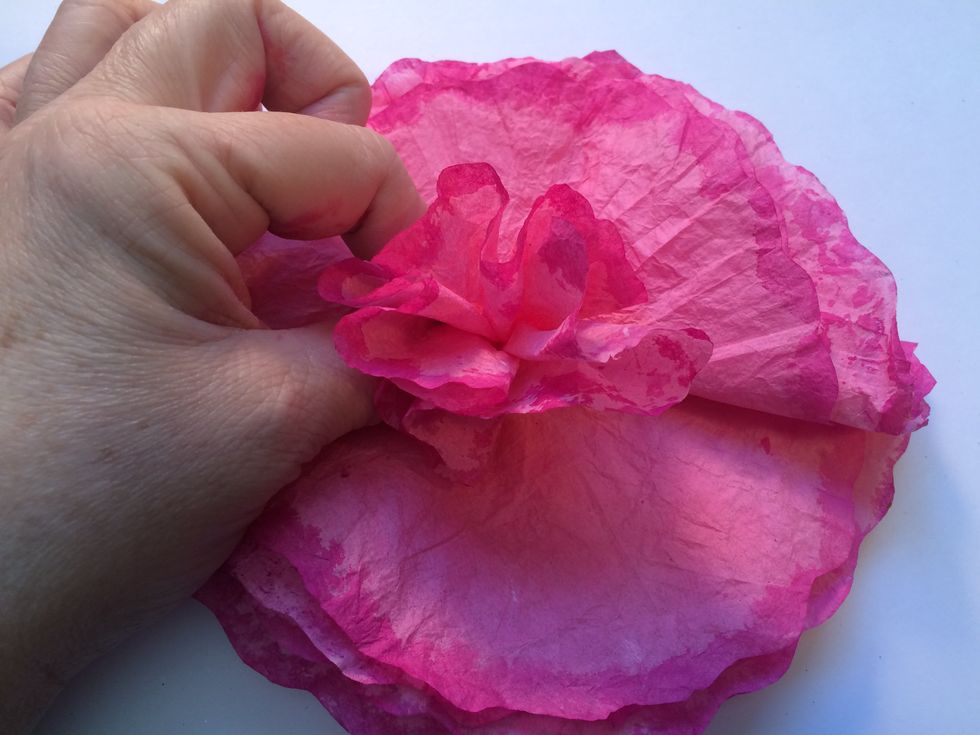 Now...grab the top coffee filter and start pinching it from the center. Scrunch it up between your fingers to create the inside petal. You will do this with each separate filter to form the flower.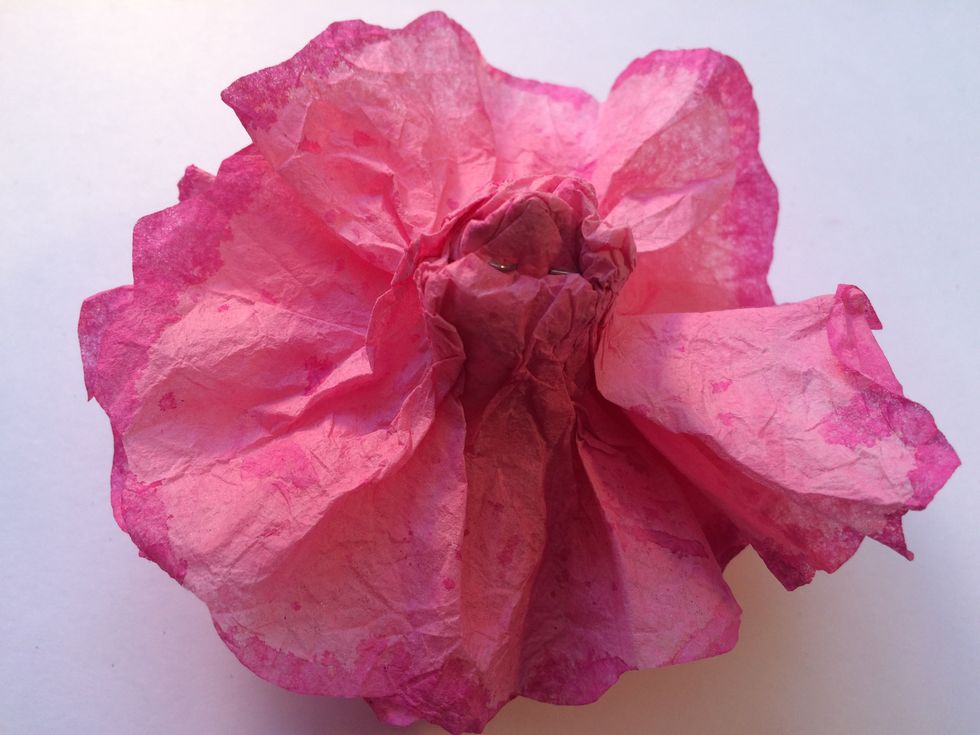 This is what the underneath of your flower should look like. Now grab some clear tape, and wrap it around that gathered part at the bottom to hold it all in place.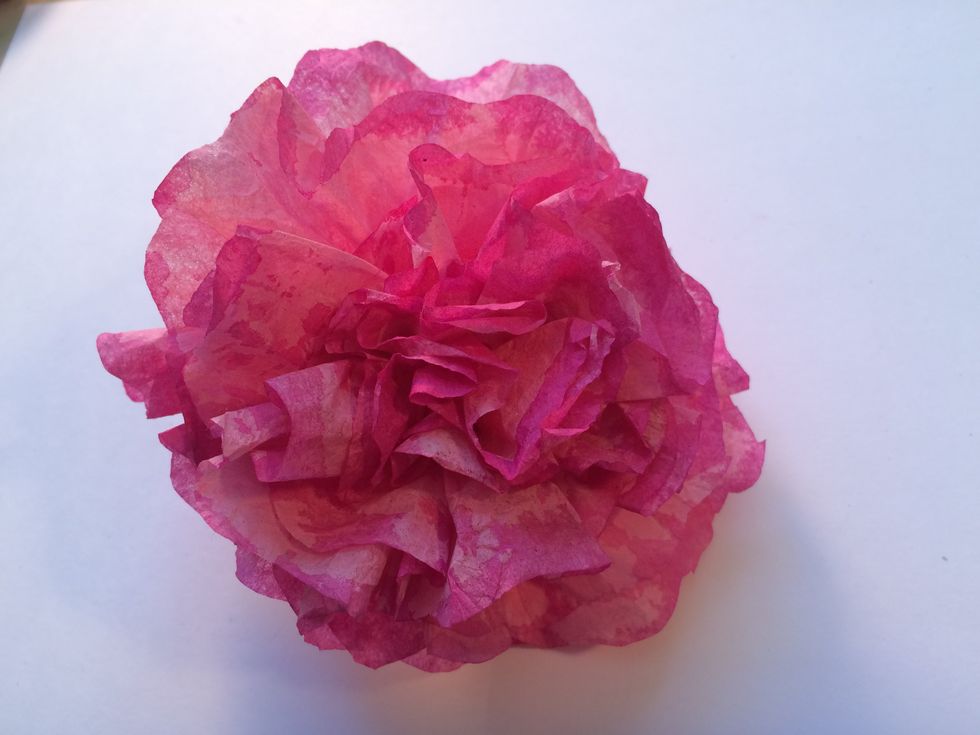 This is the completed flower. Fluff it up, scrunch in the petals until you have shaped it to your liking. Do this process with each of the colored filters you have made.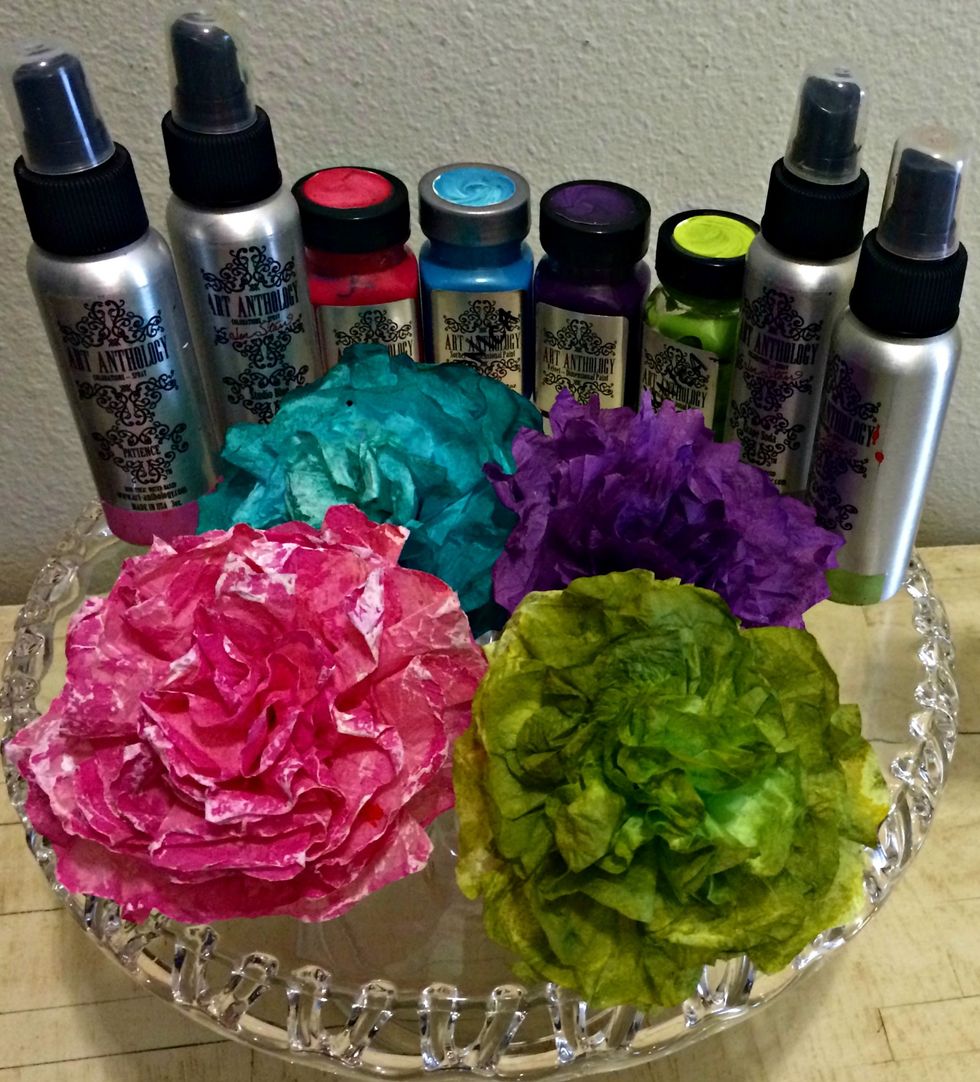 To enhance the colors of my flowers, I used coordinating colors of Colorations Sprays and also some Gesso on the top edges of the pink flower. Just have fun with them and experiment with color.
Sorbet Dimensional Paint-Baby Blue Eyes
Velvet Dimensional Paint-Limeaid
Velvet Dimensional Paint-Mardi Gras
Velvet Dimensional Paint-Fiesta
Colorations Spray-Studio Blue
Colorations Spray-Patience
Colorations Spray-Grape Soda
Colorations Spray-Guacamole
6 Coffee Filters per flower, Scissors, Stapler
Clear Tape
Art Anthology
Art Anthology is a manufacturer of dimensional mediums.\n\nCome chat with us in our Facebook Group: Art Anthology Adventures in Art