Are you making these for yourself or for someone else? If you're gonna eat them or if you like the people who are going to eat them then do the dough by hand otherwise screw them and go the easy way!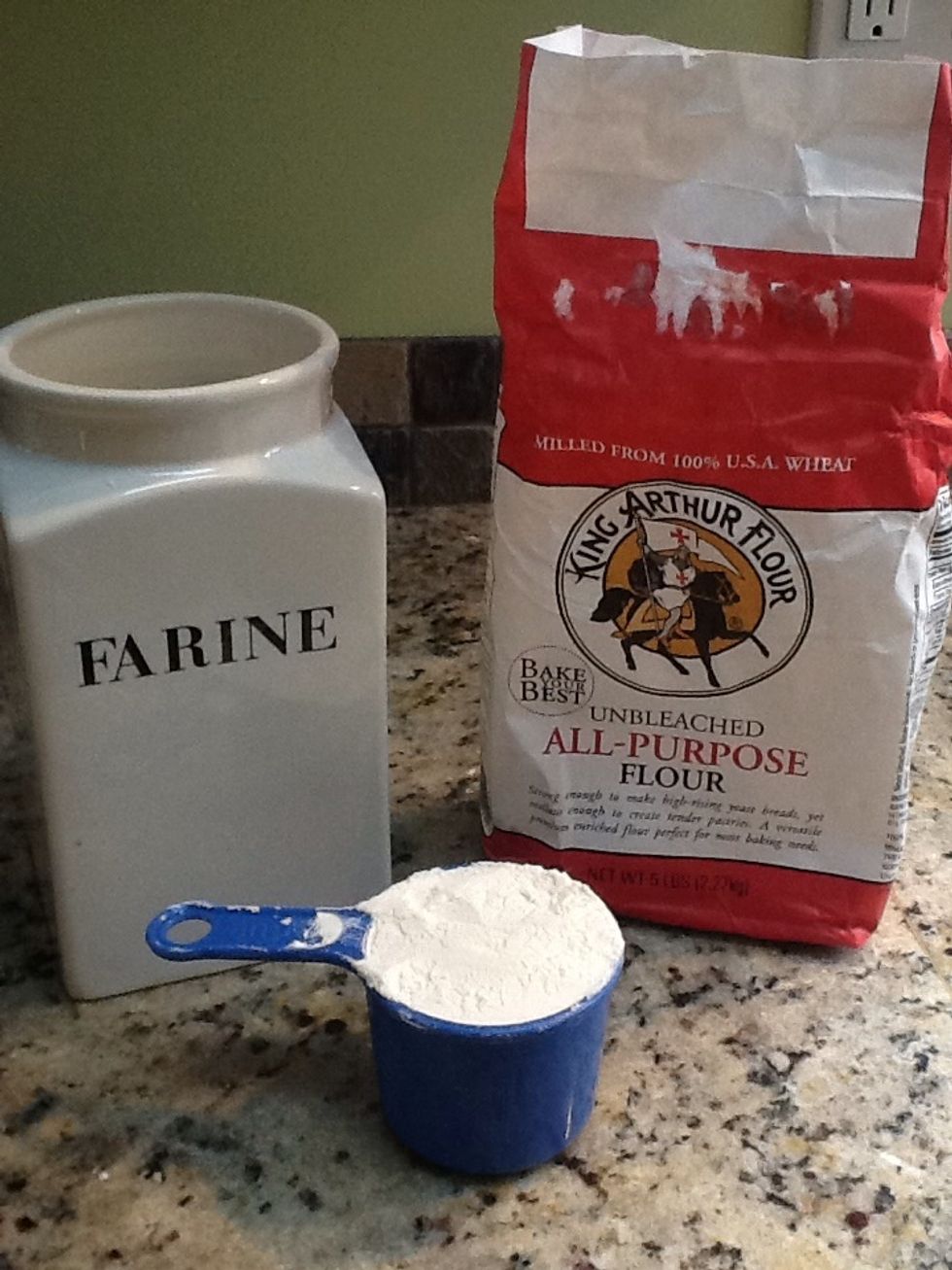 2 cups flour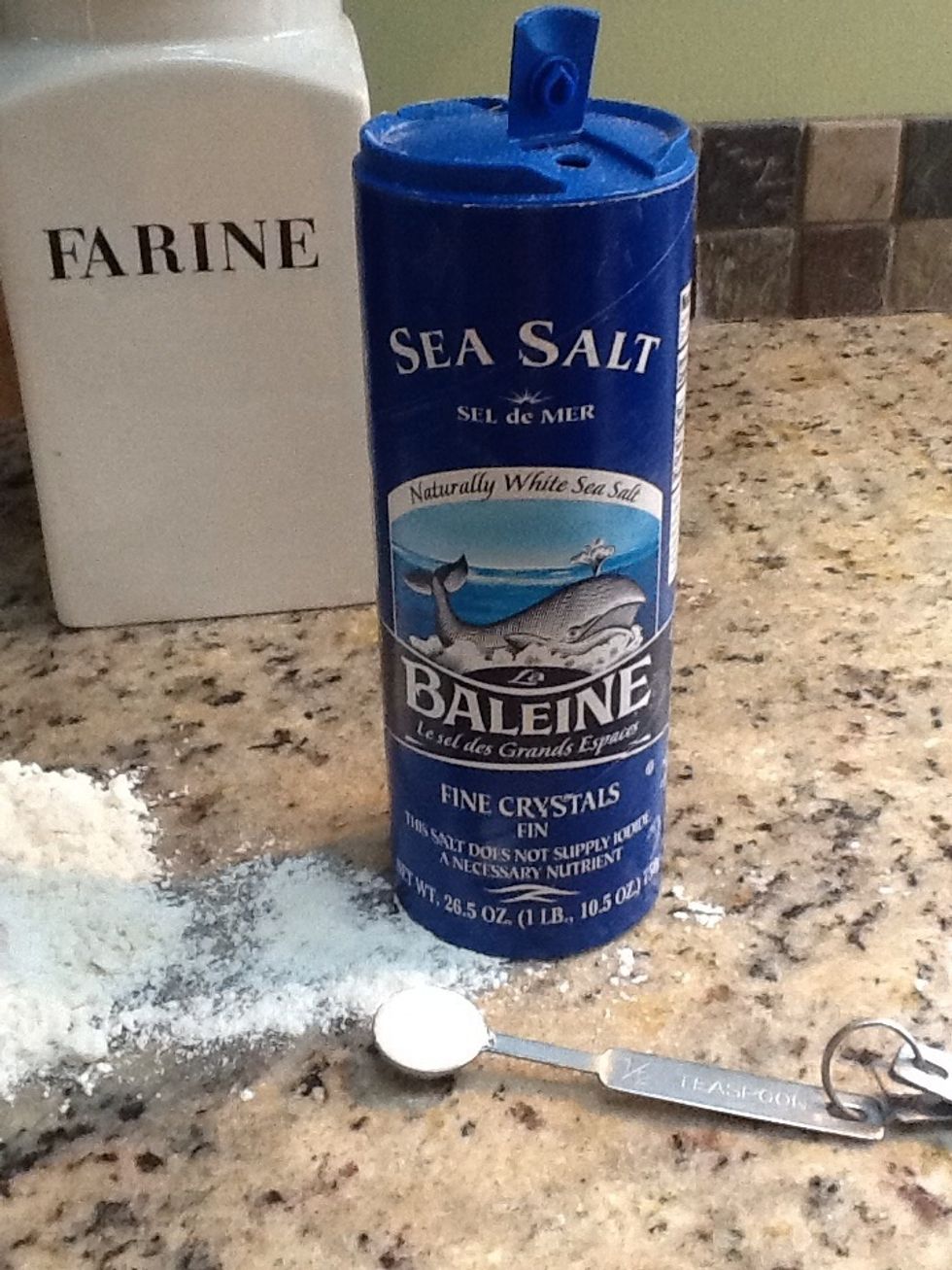 1/2 tsp salt
On the work surface combine the flour and the salt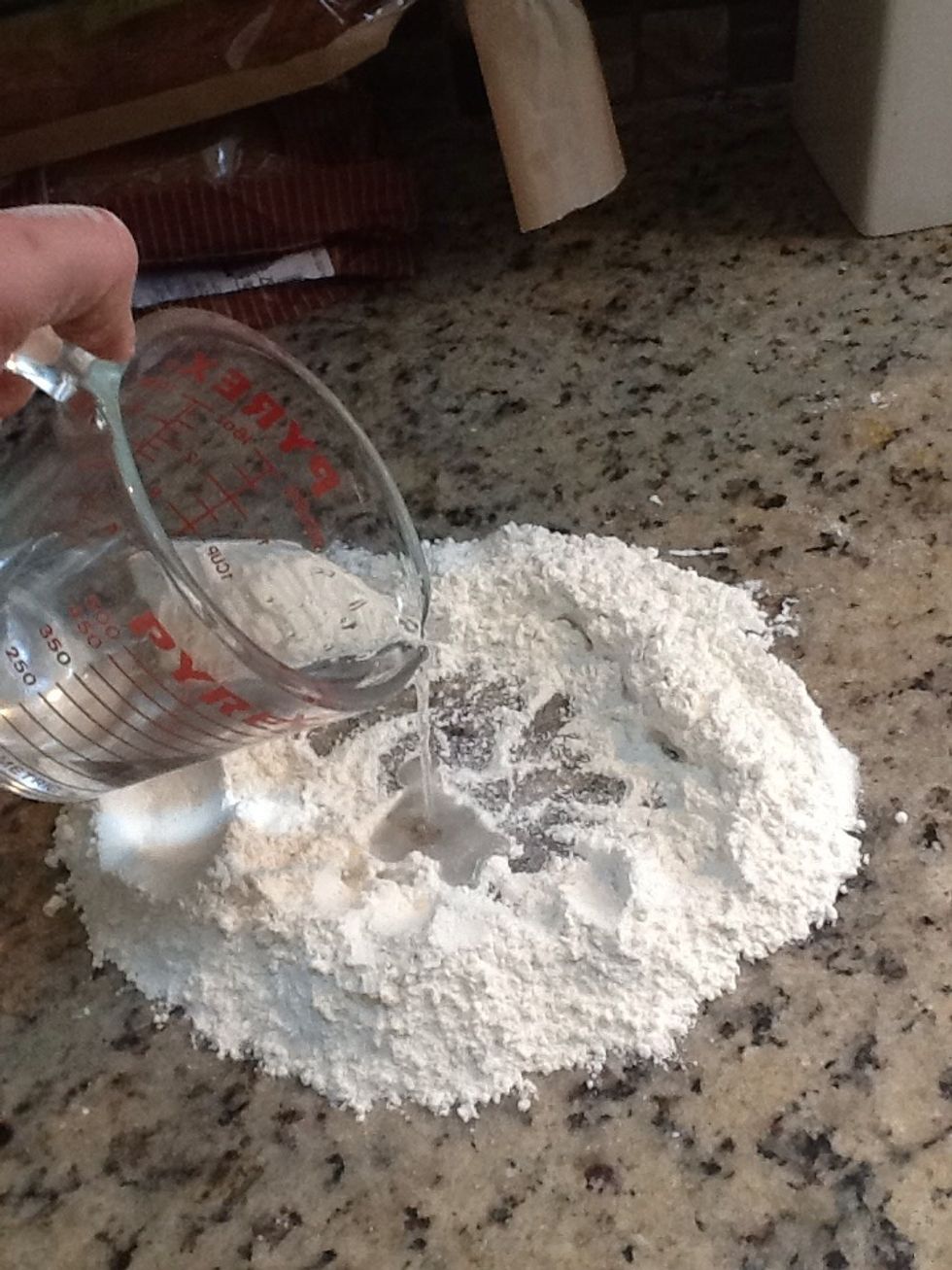 Pour the cold water little by little in the middle and stir by hand without overworking the dough. It should look ragged.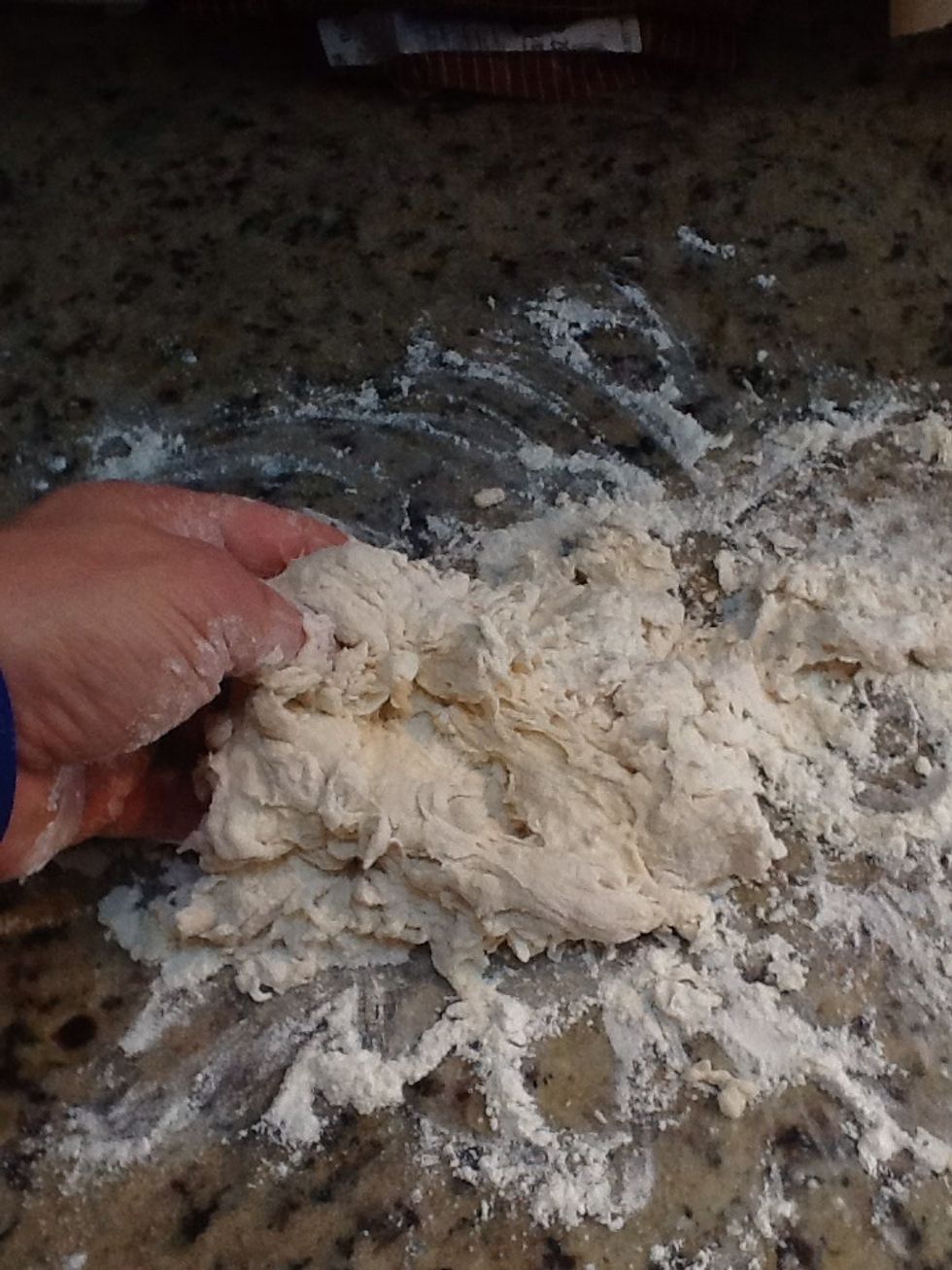 Yum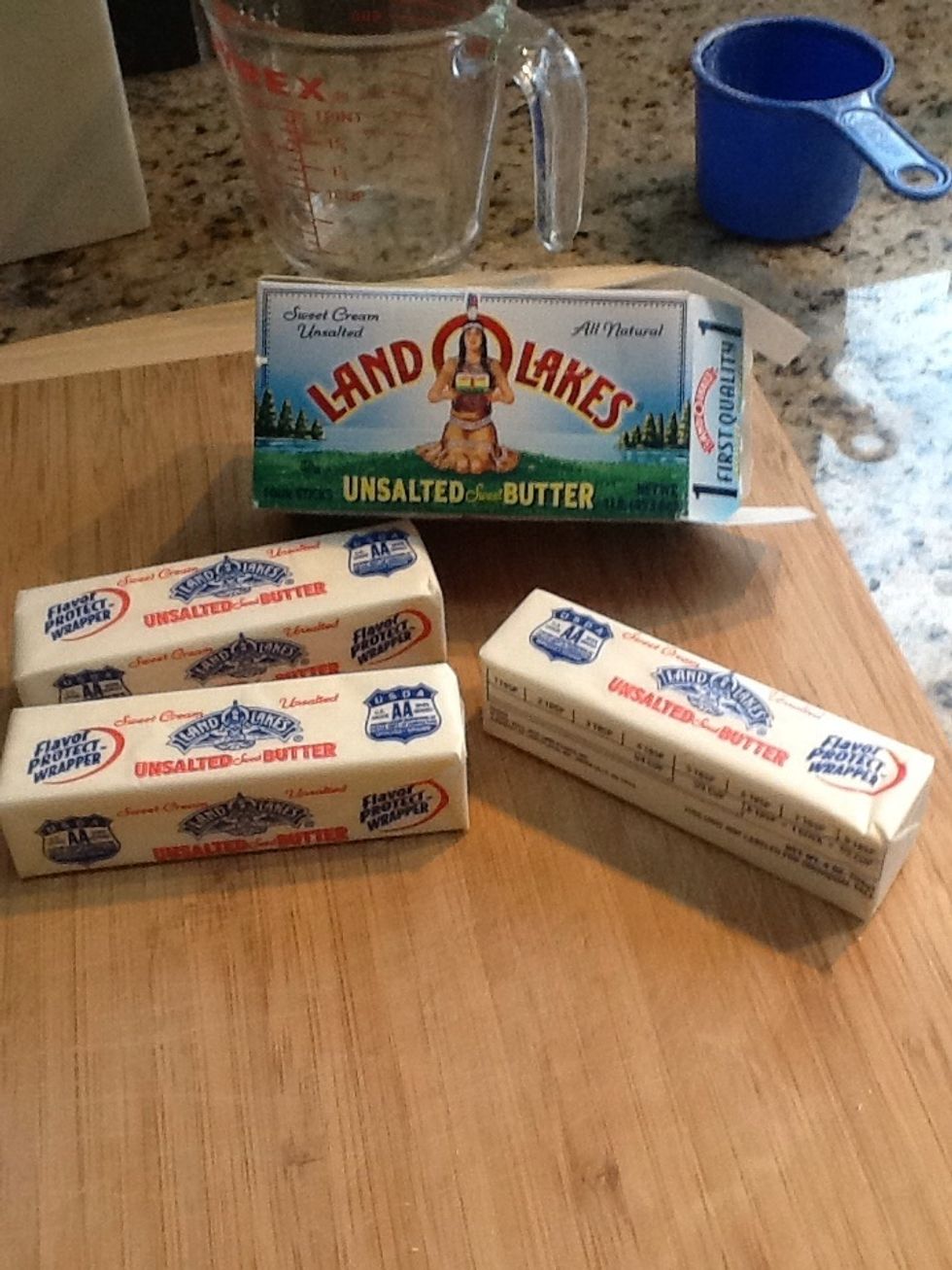 I know what you're thinking, "this is not enough butter" ... Actually this is what the recipe calls for but if you don't feel like running on the treadmill for a week reduce the amount to 2 sticks.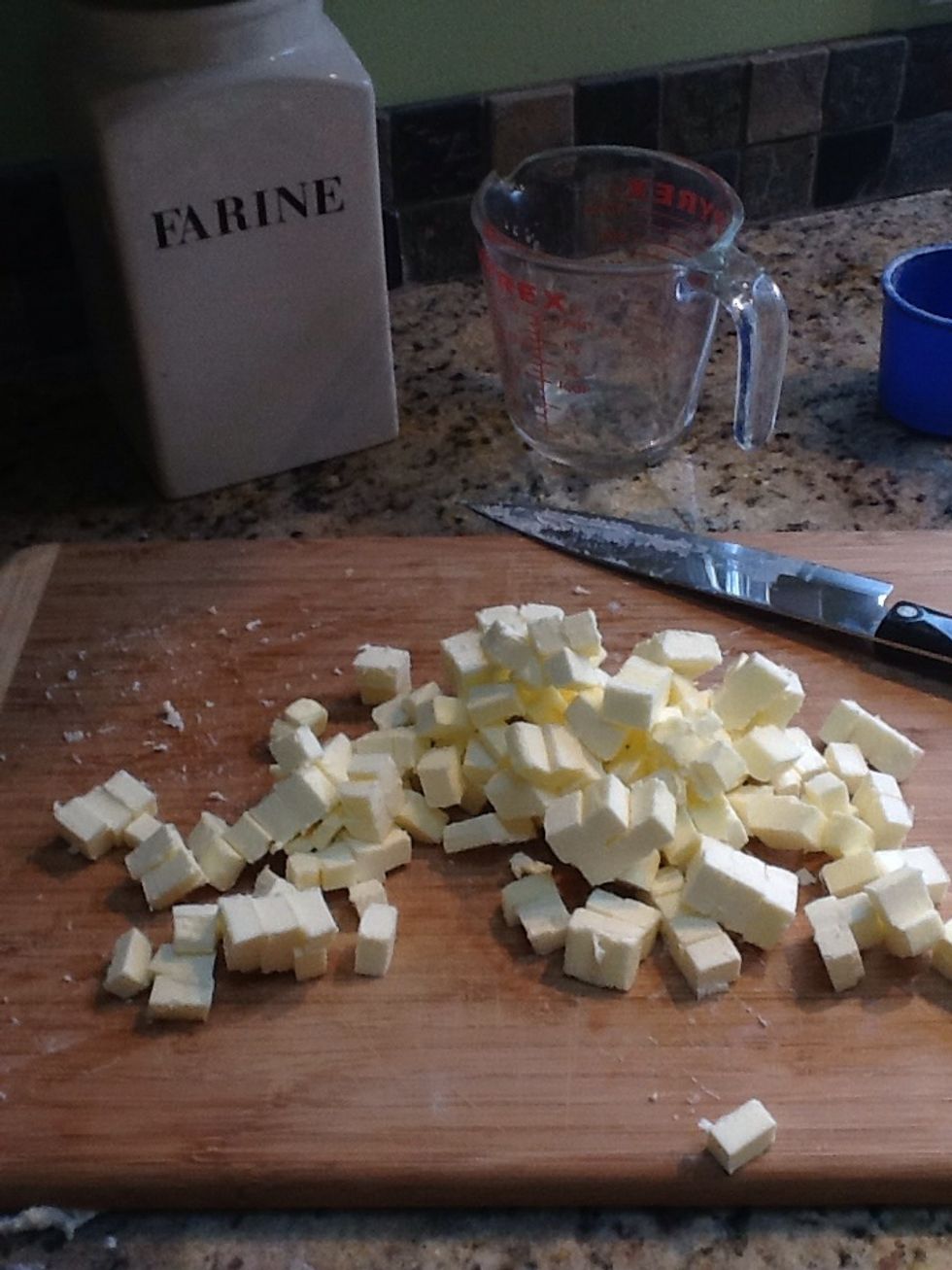 I know, I know... Stop whining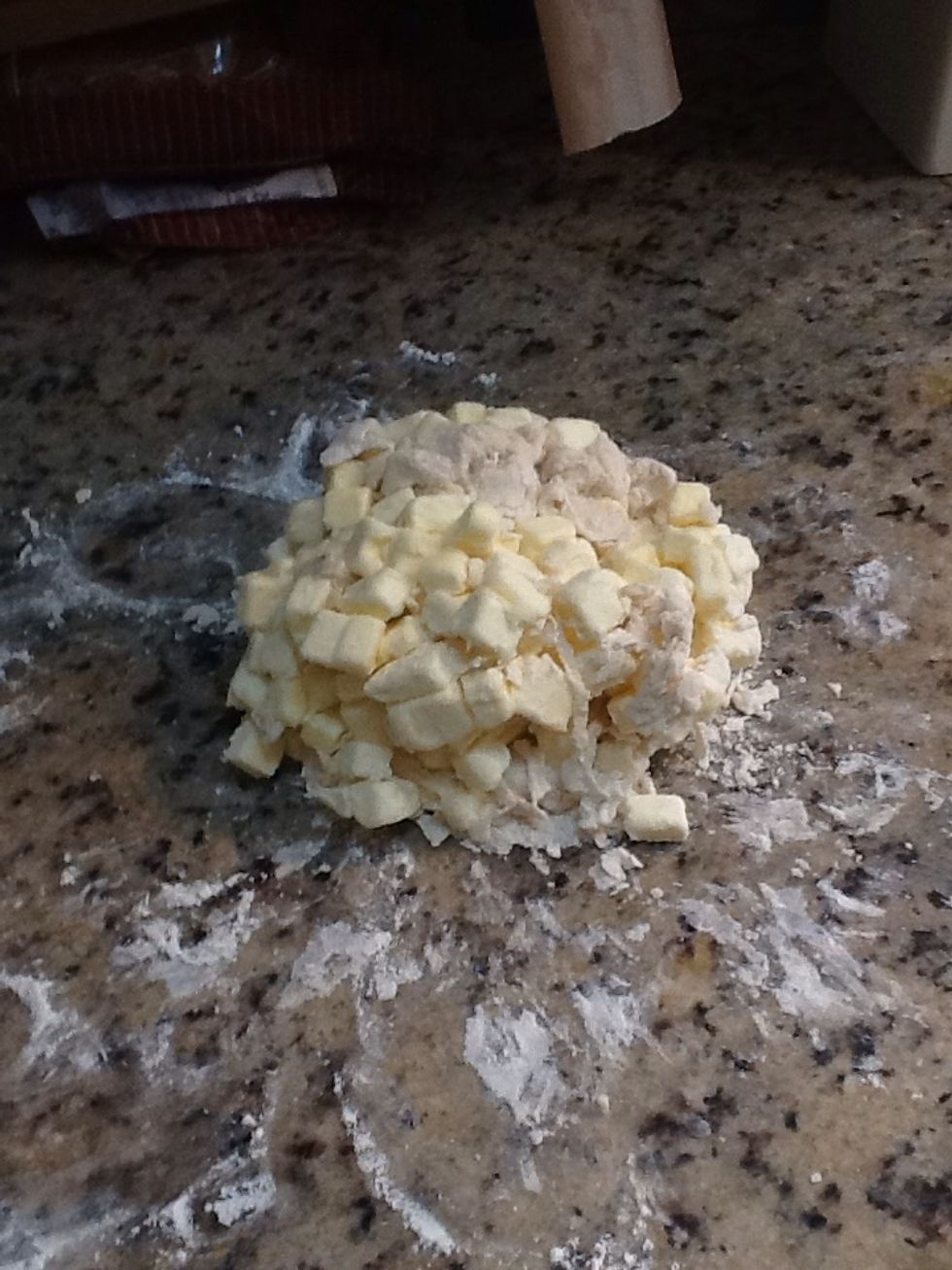 There's a ball of dough somewhere in there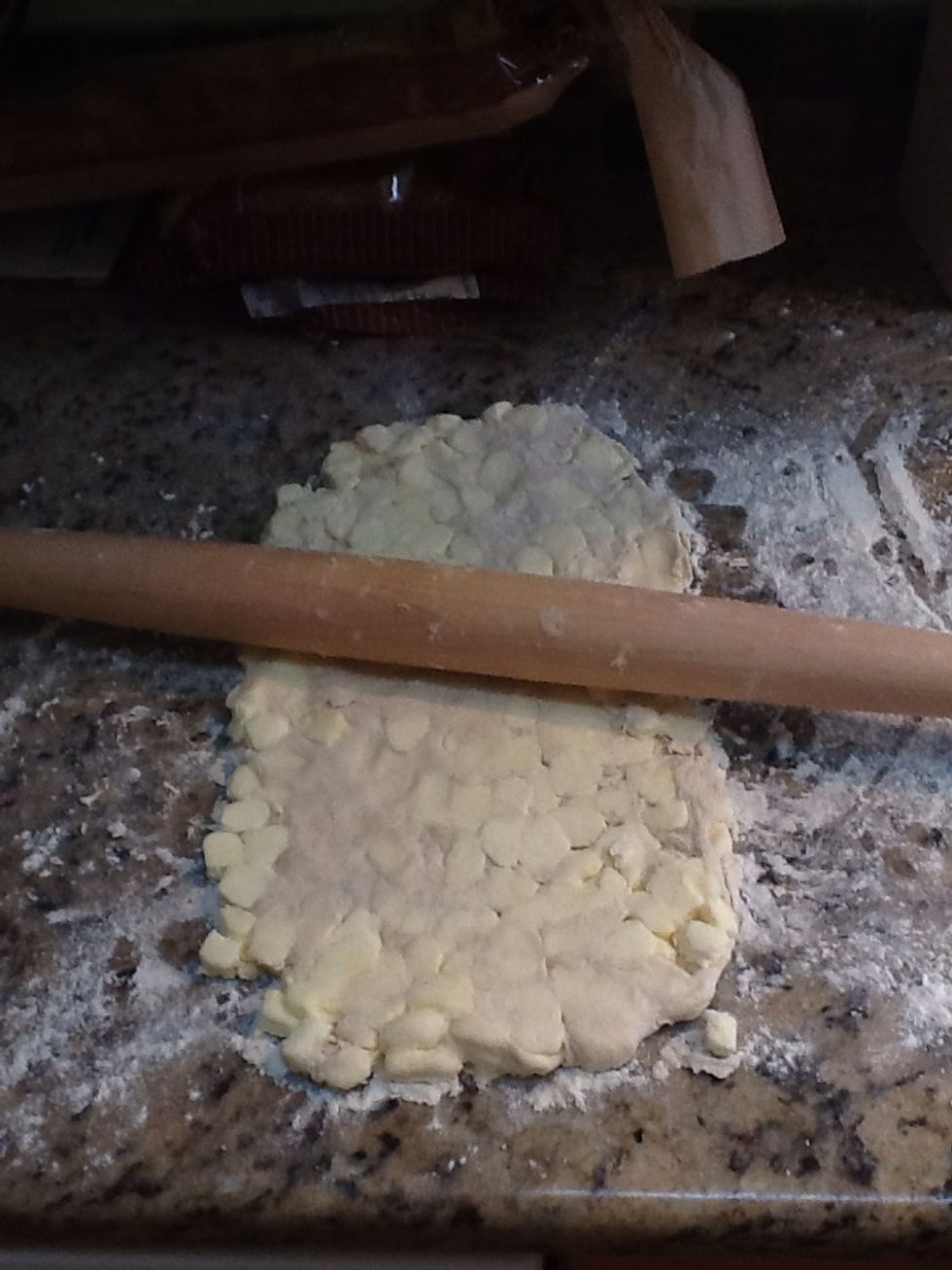 It is not just rolling but more like pounding the butter into the dough until you have a rectangle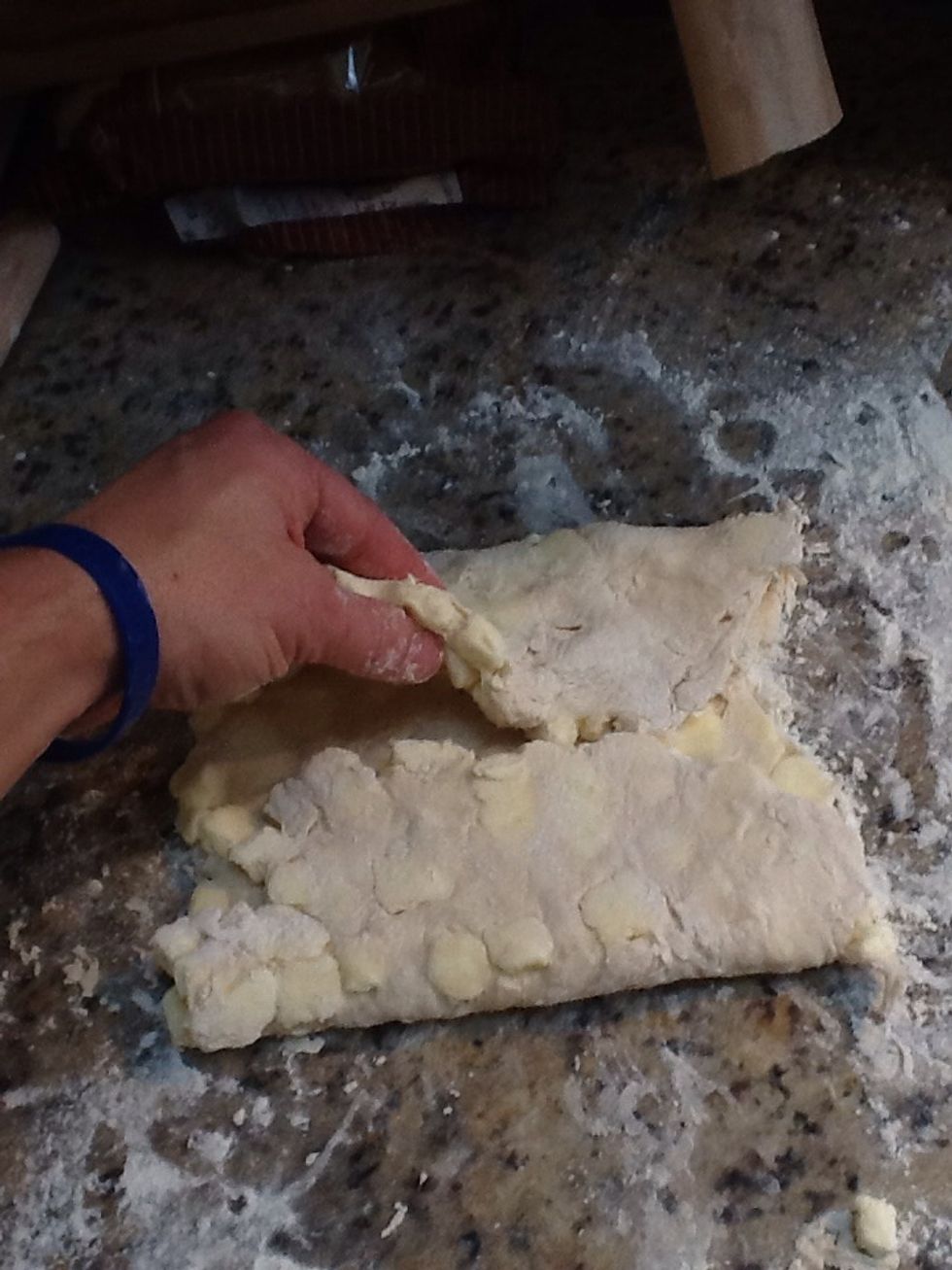 Fold the 2 ends to the middle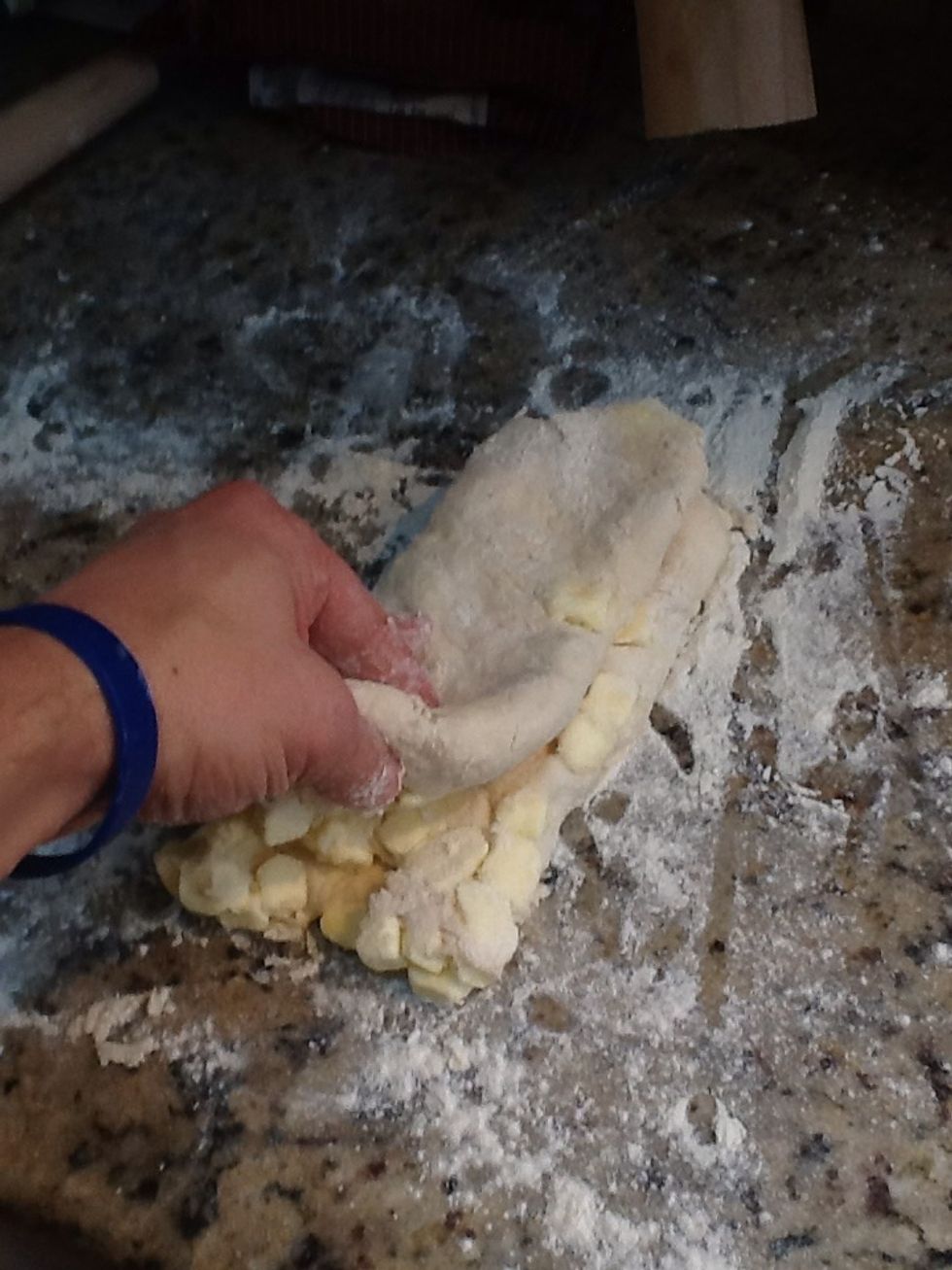 Then fold in half, that's 1 turn. We just need 2 more!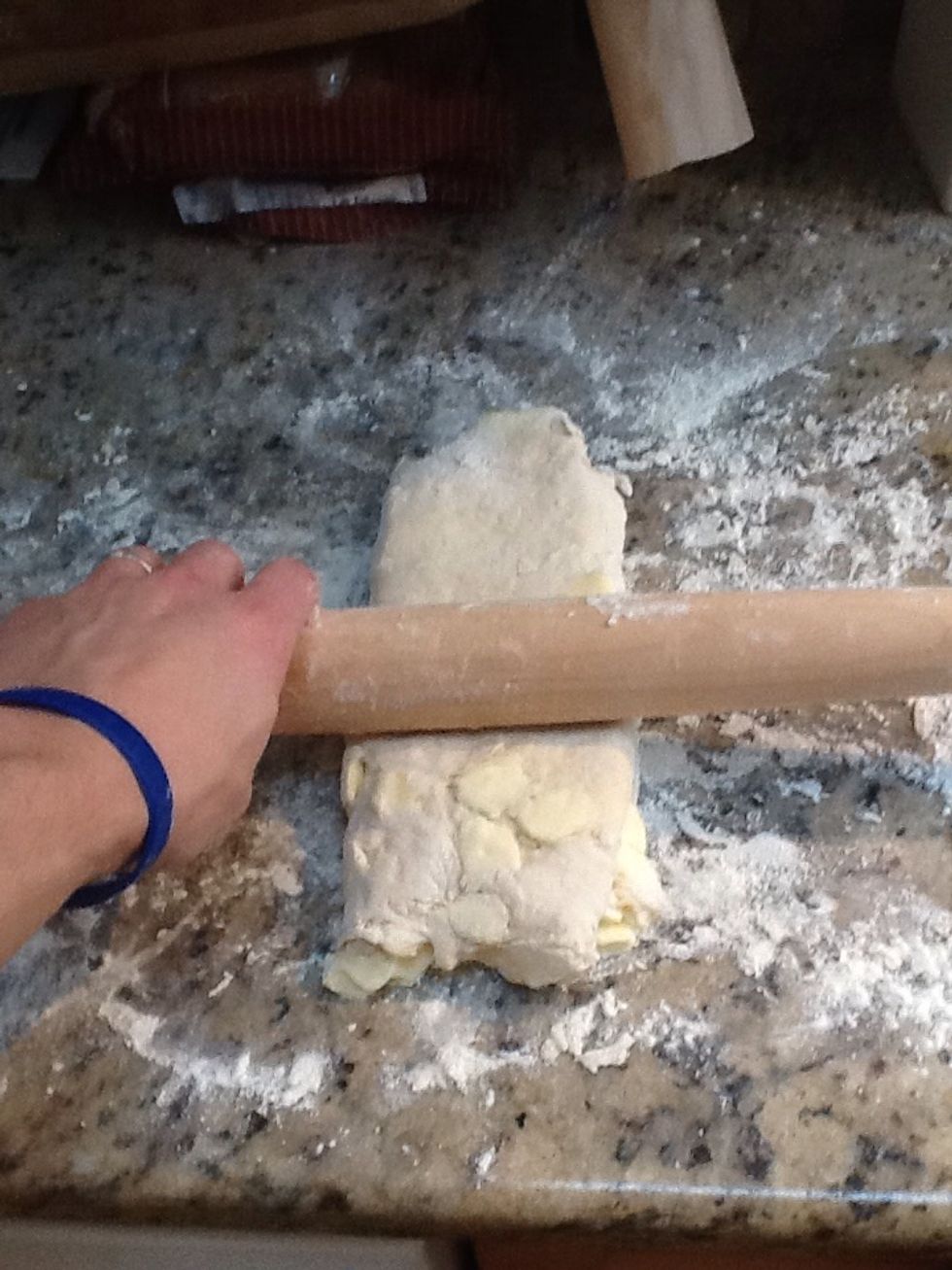 Roll again to a rectangle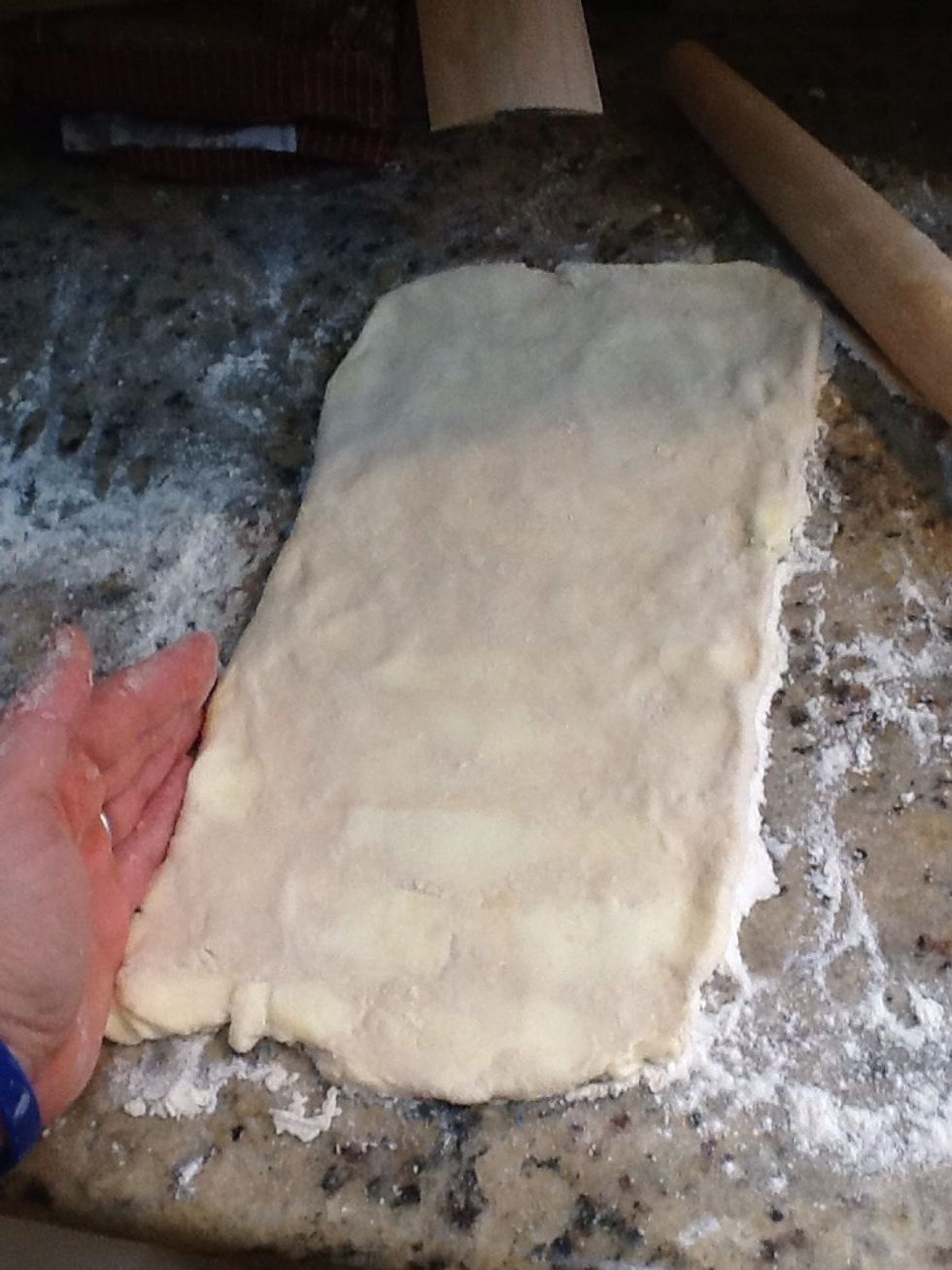 Forgot to say don't do this if your kitchen is really hot or you'll have a mess in your hands. Refrigerate for 15 minutes if the butter gets soft.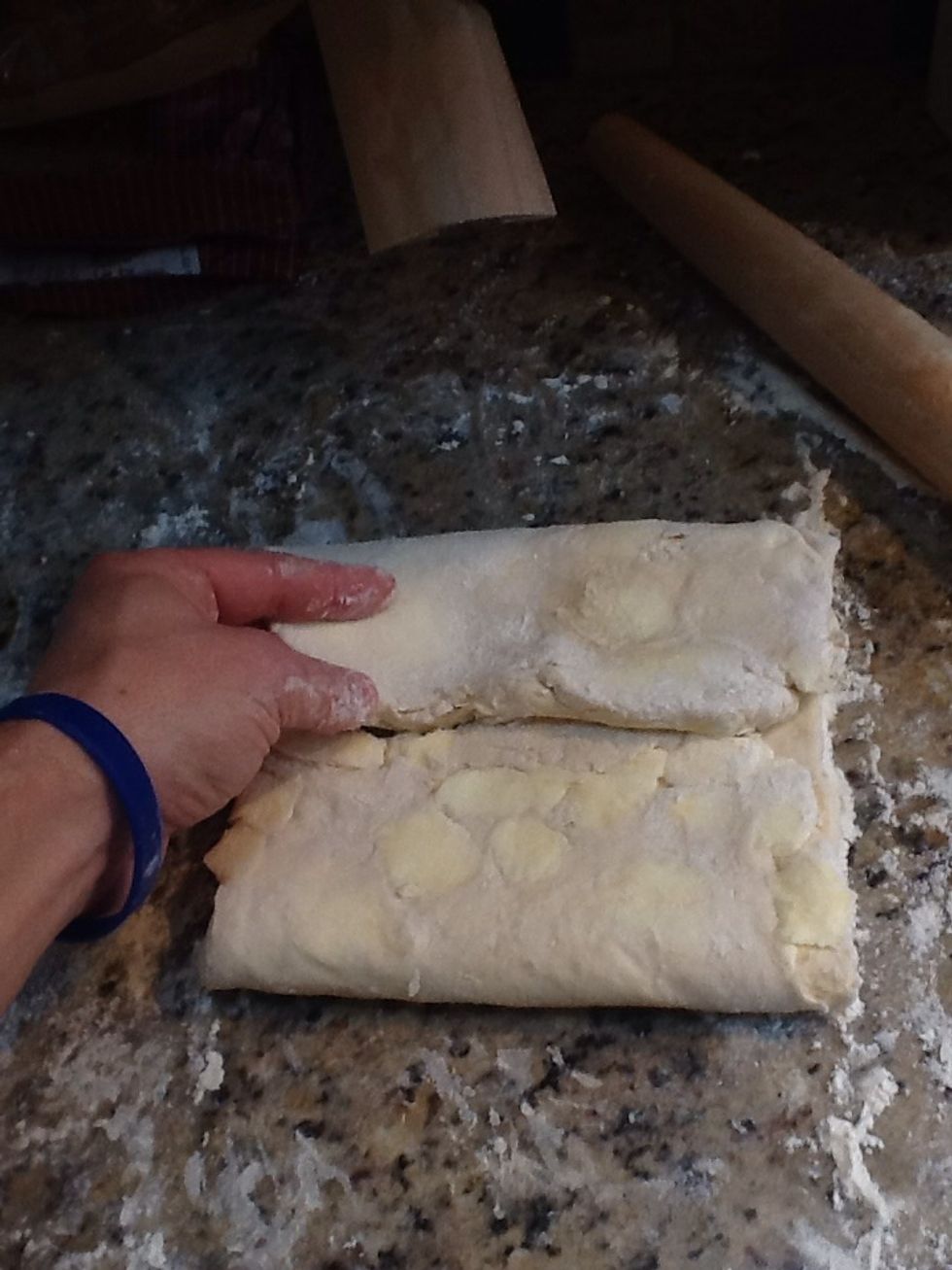 Fold the 2 ends to the middle again. Phase 1 of second fold
Fold in half again. 2nd fold is complete, 1 more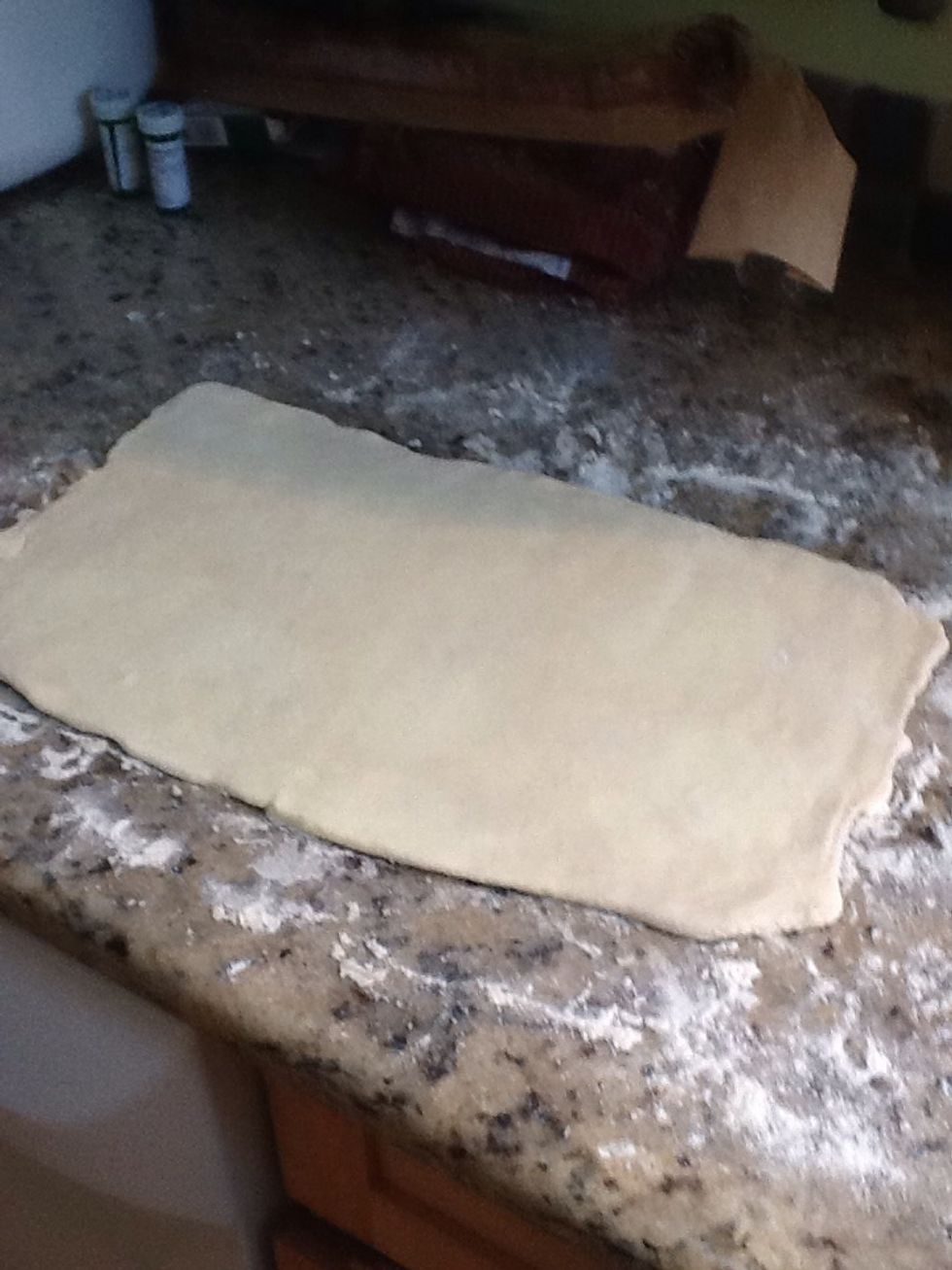 Looks good, same procedure for the 3rd fold
Cover with plastic wrap and refrigerate for 30 minutes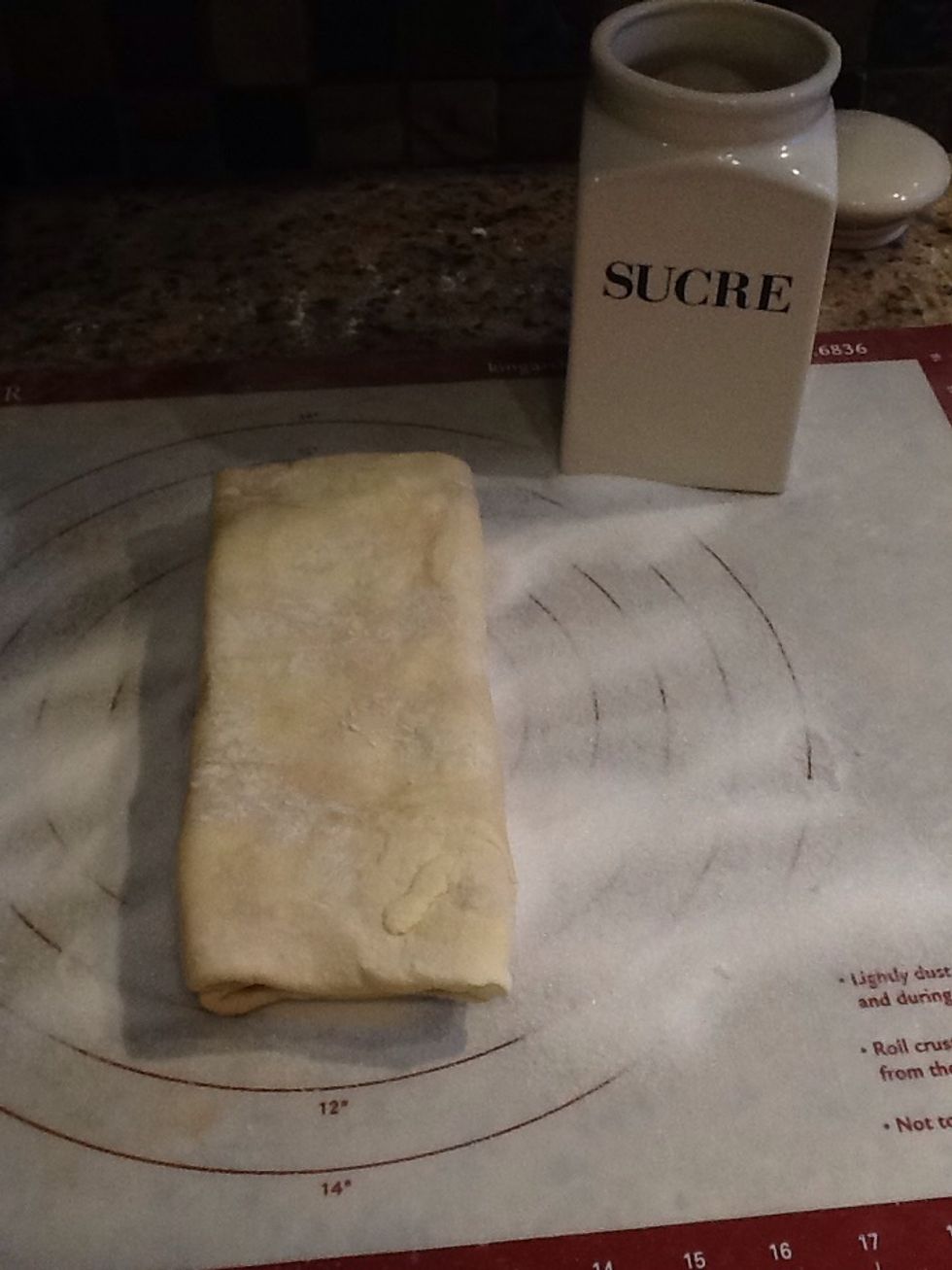 Cover the work surface with granulated sugar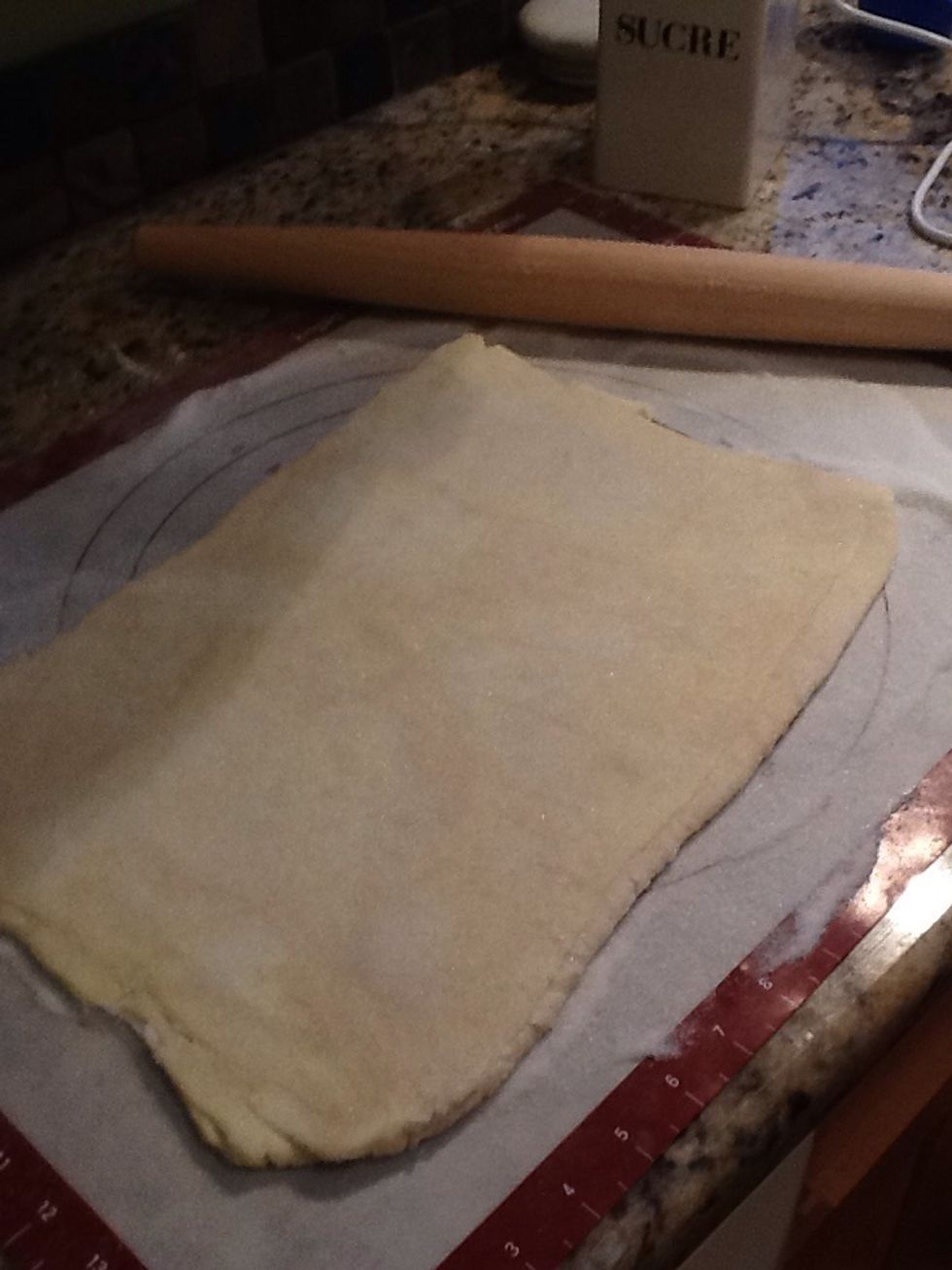 Roll to a 9 by 13 rectangle, spread sugar on the top and roll out lightly, pushing sugar into the dough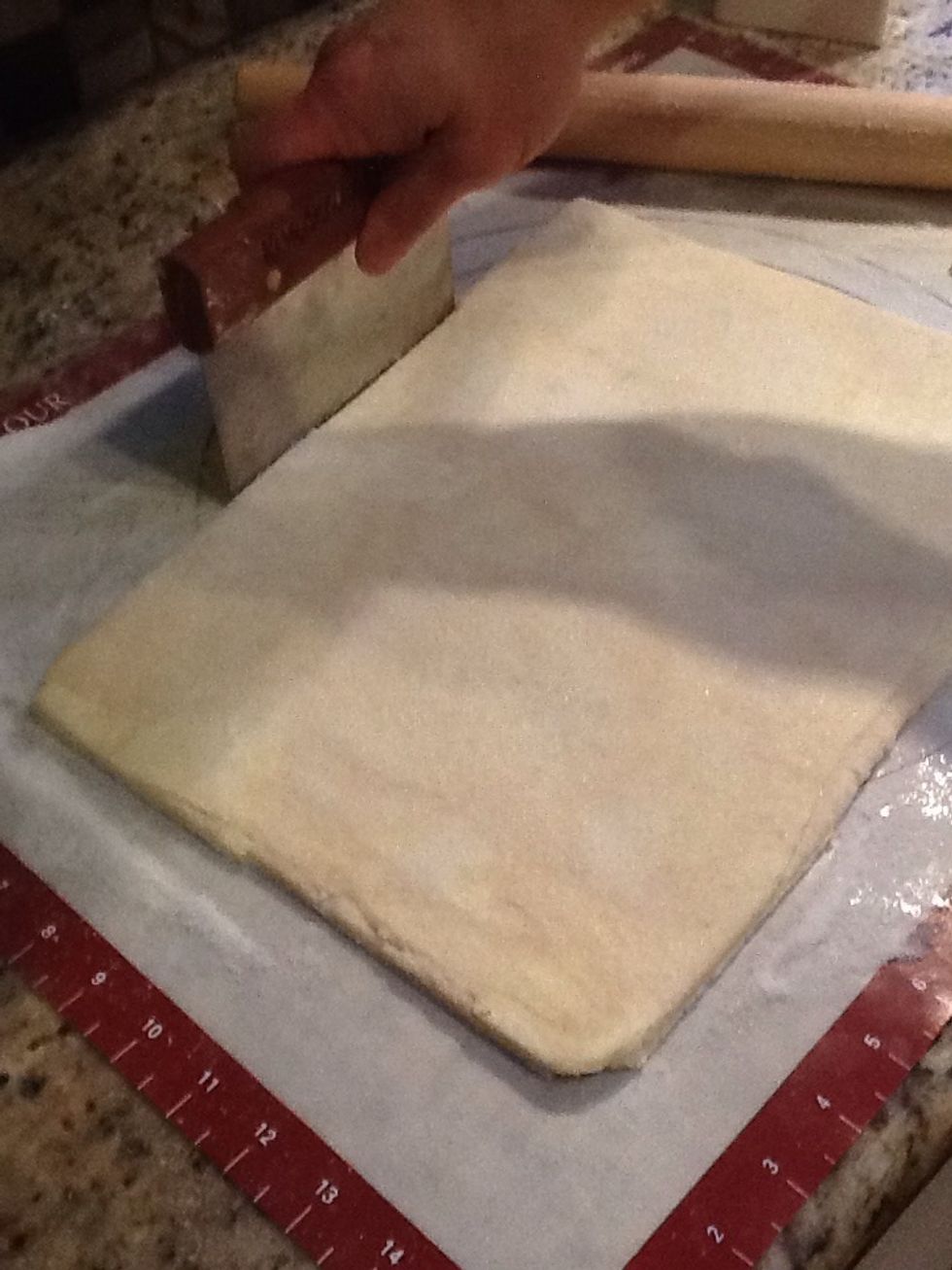 Make it look pretty for the photo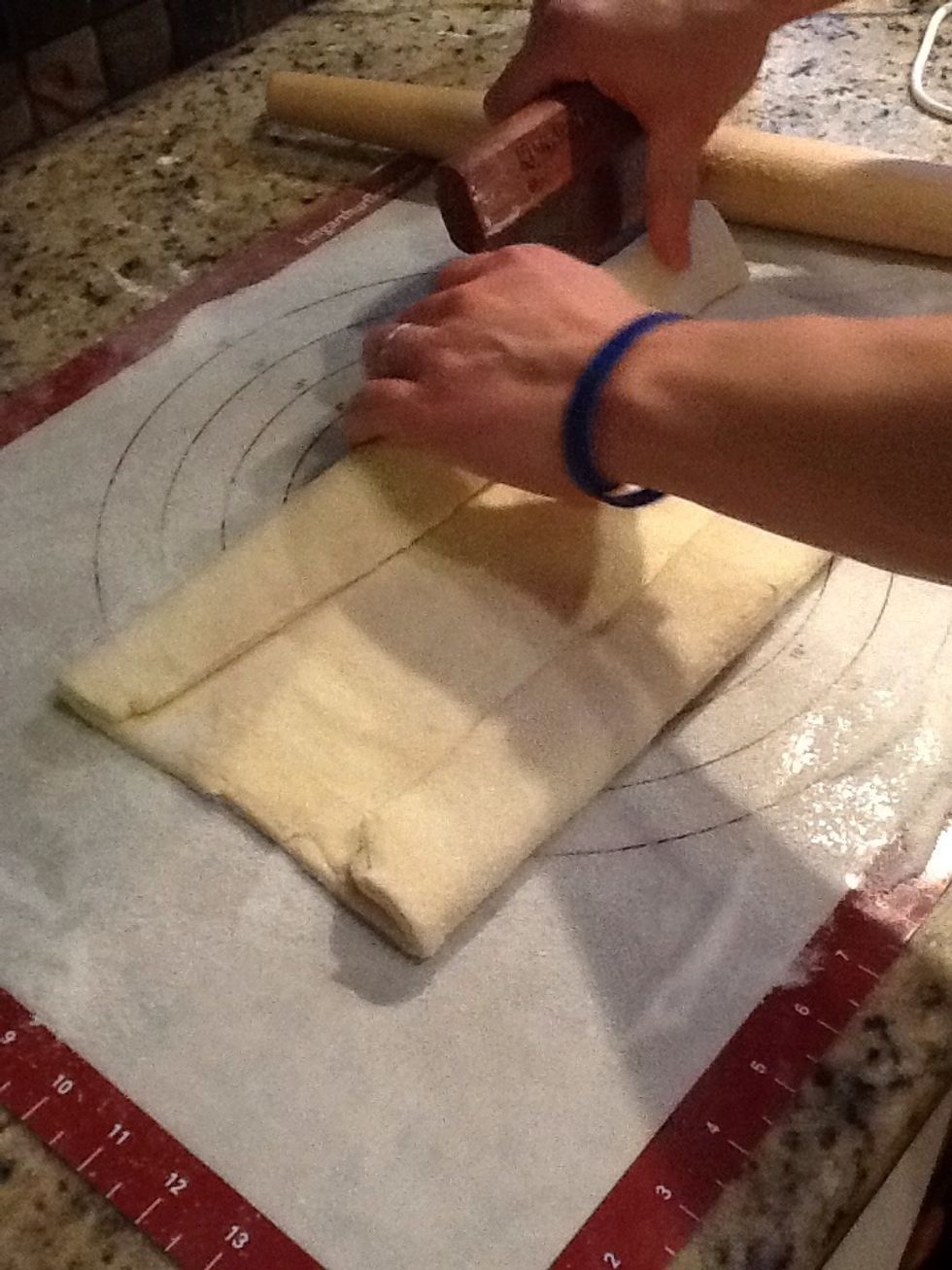 Fold 1 inch on both side
Second fold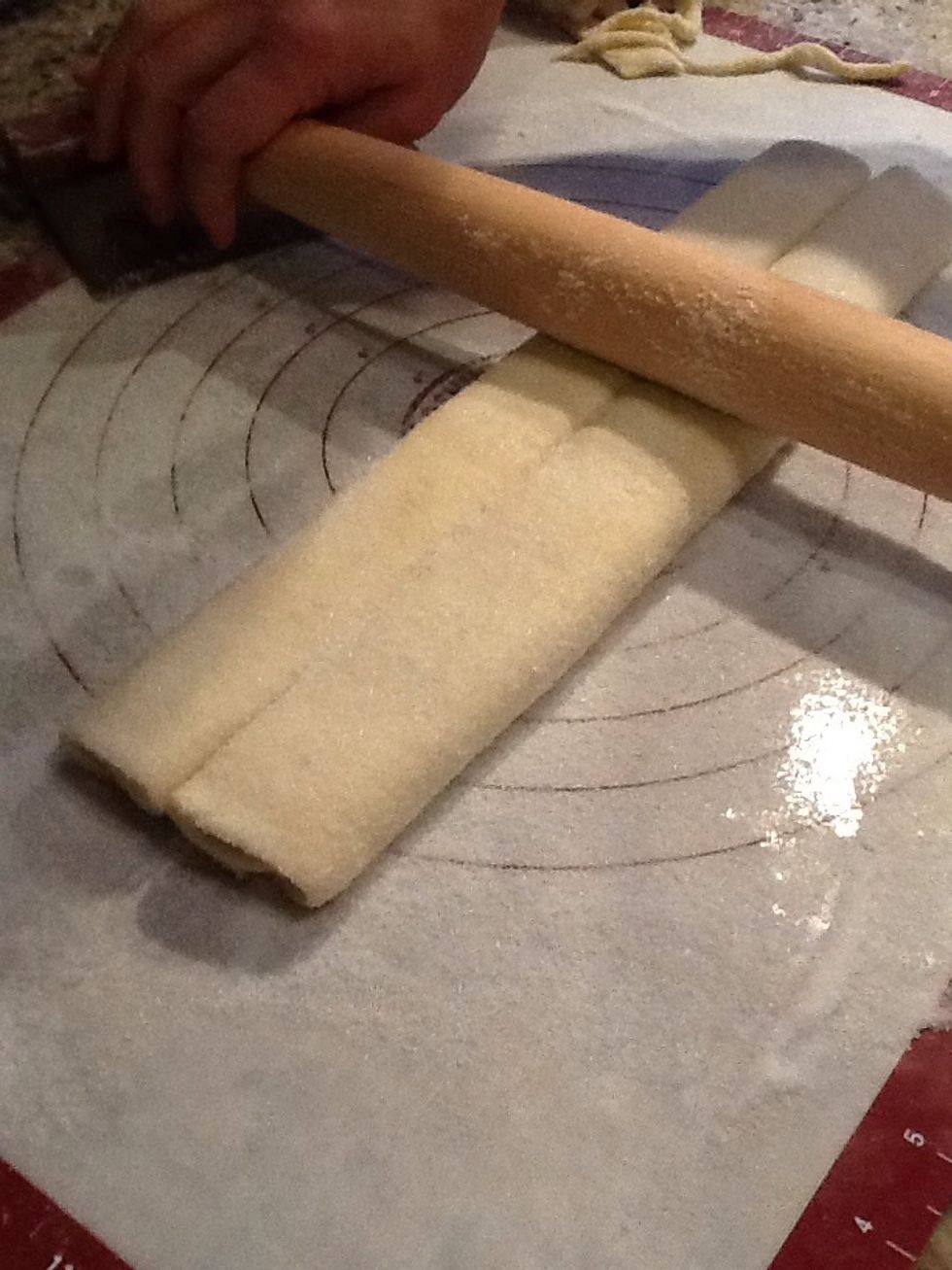 Roll lightly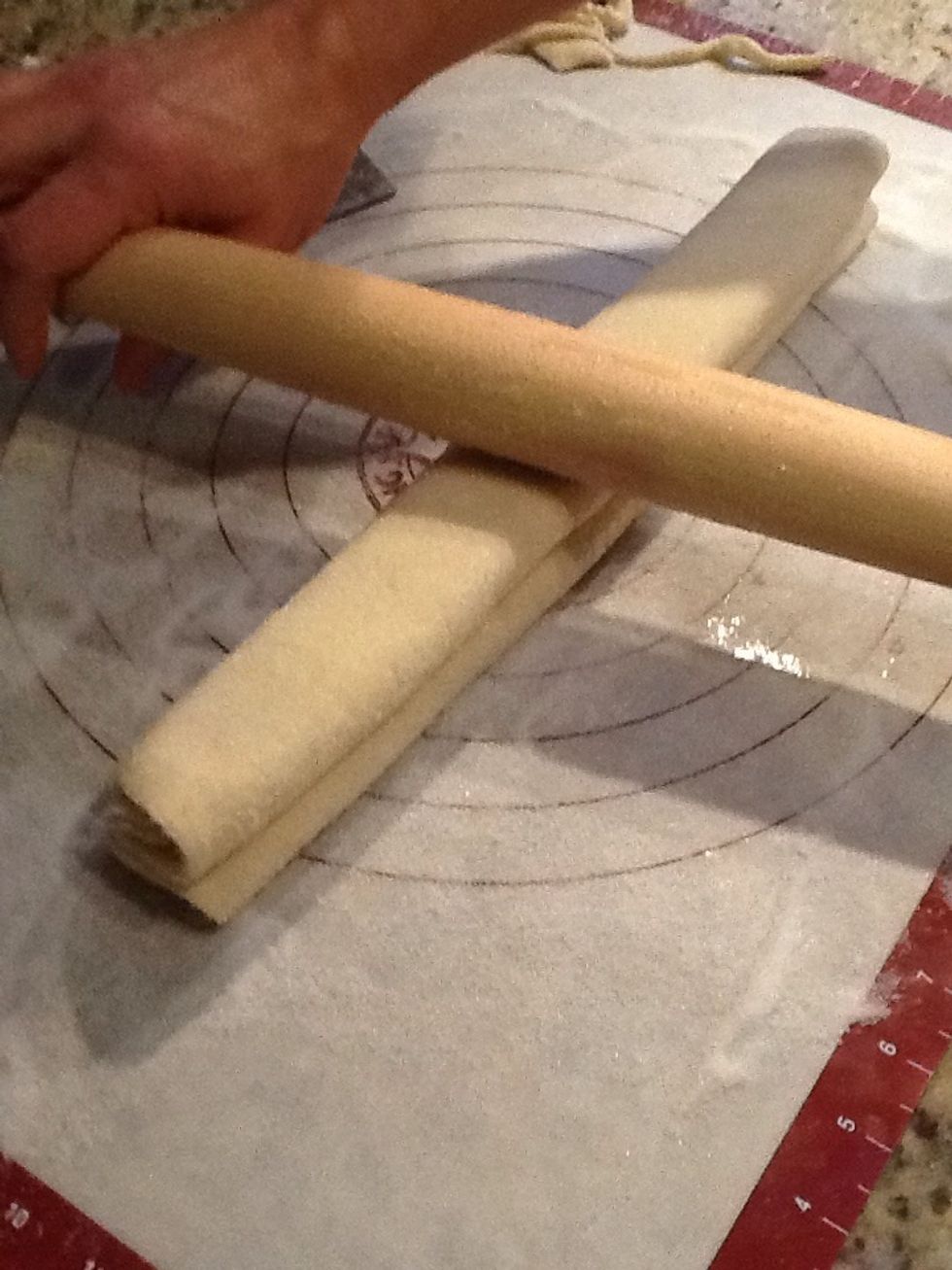 Last fold and roll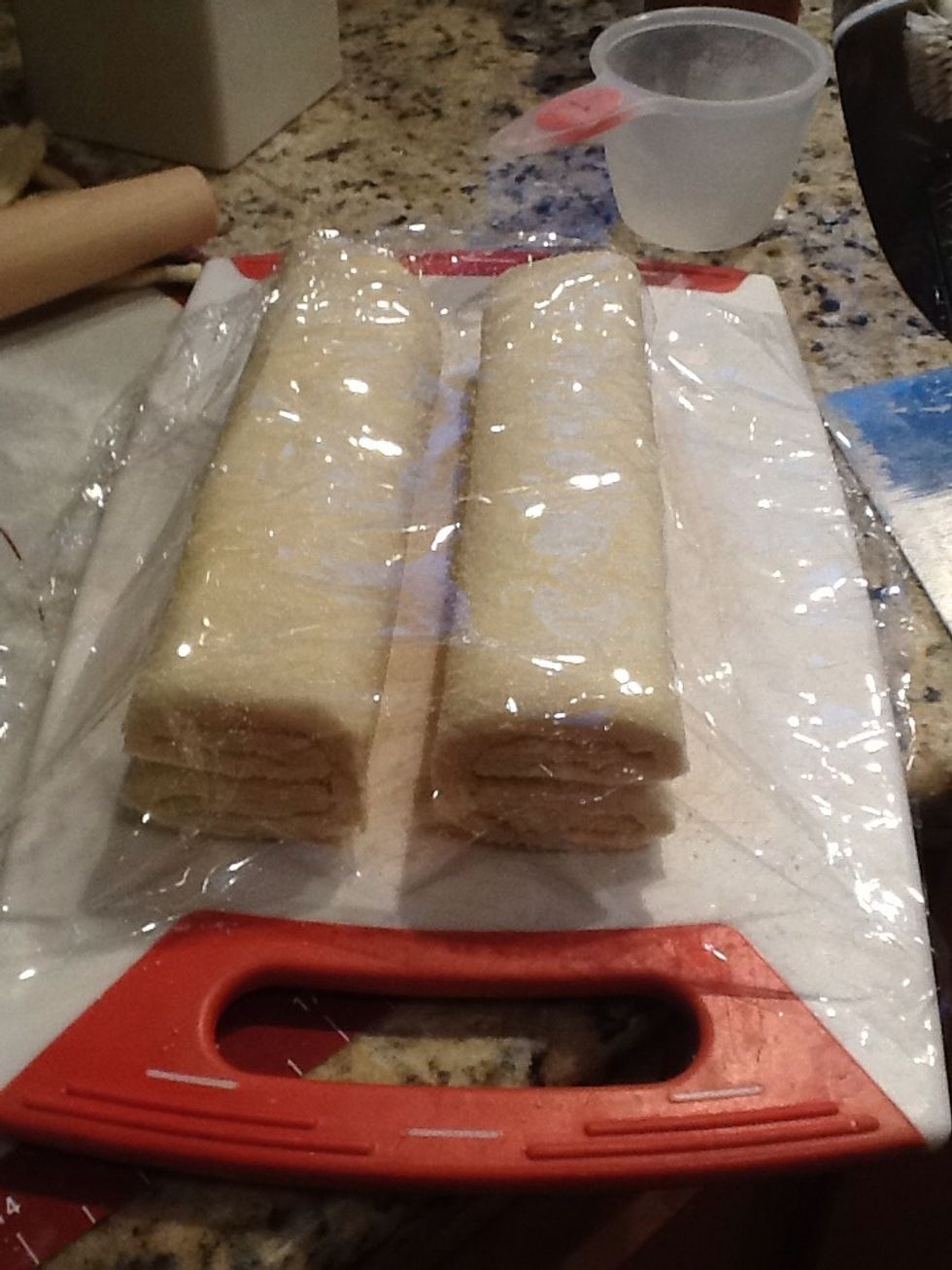 Cover with plastic wrap and refrigerate 15 minutes
Cover the cooking sheet with parchment paper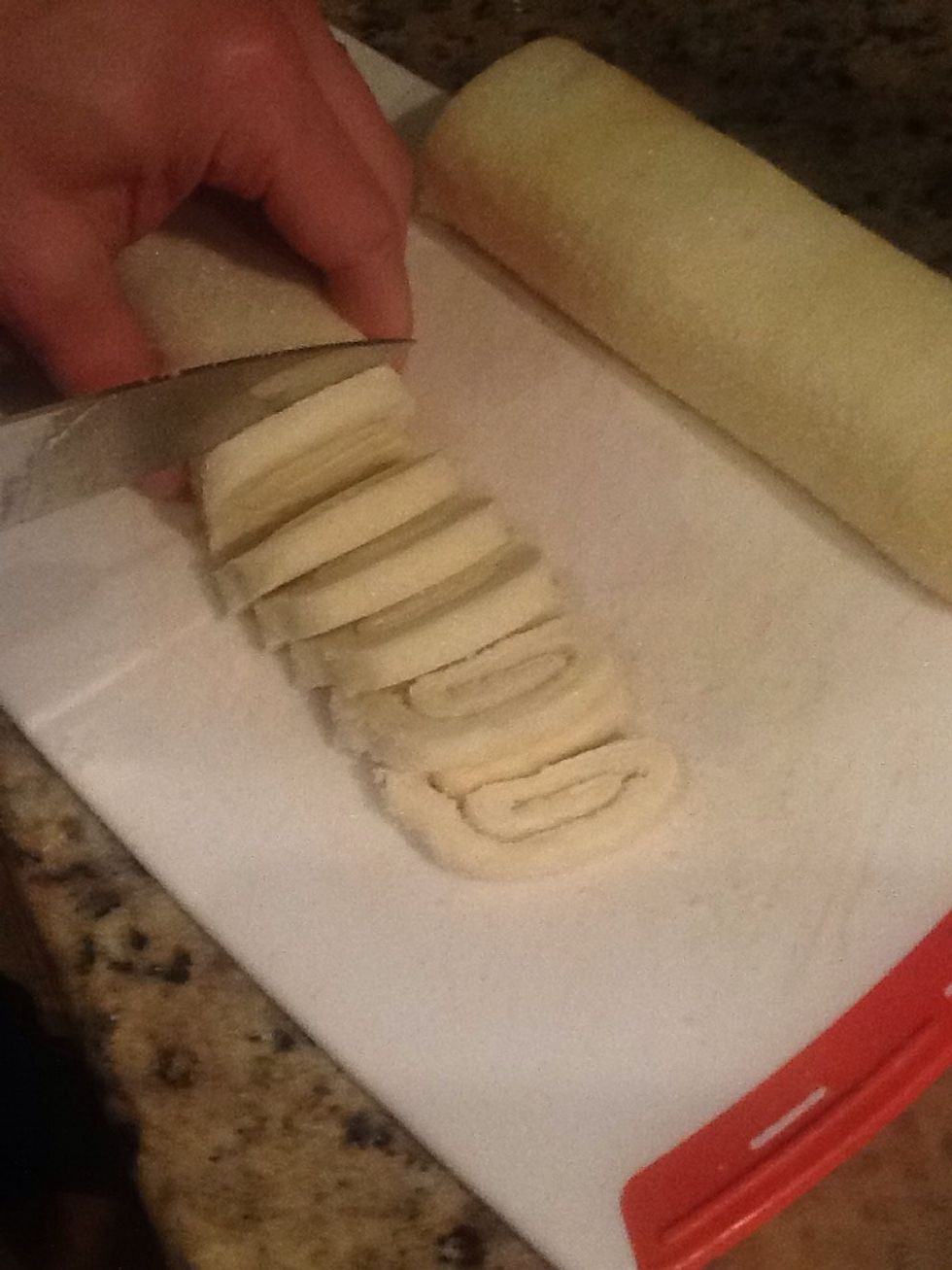 Cut the cookies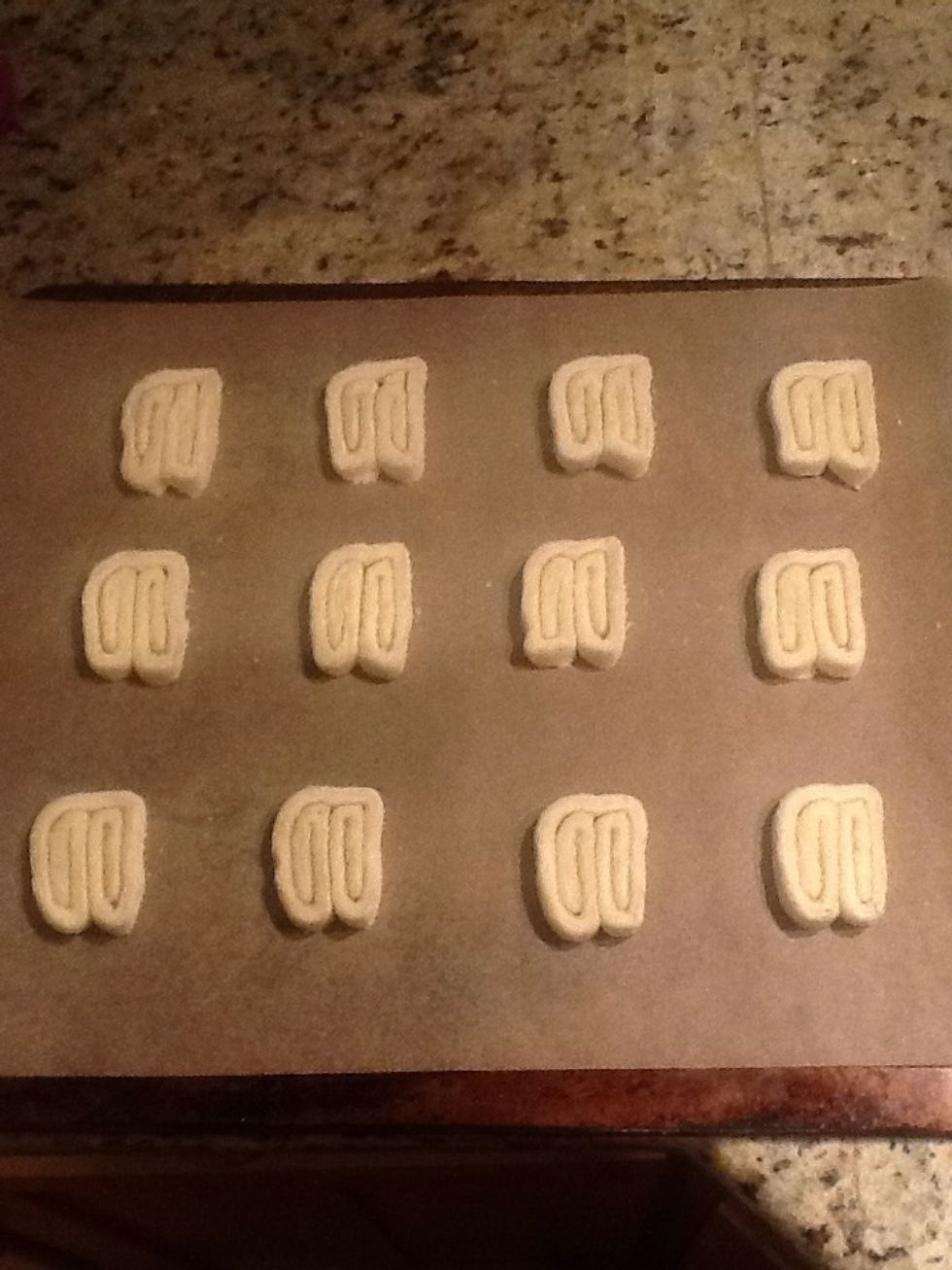 Place them on the baking sheet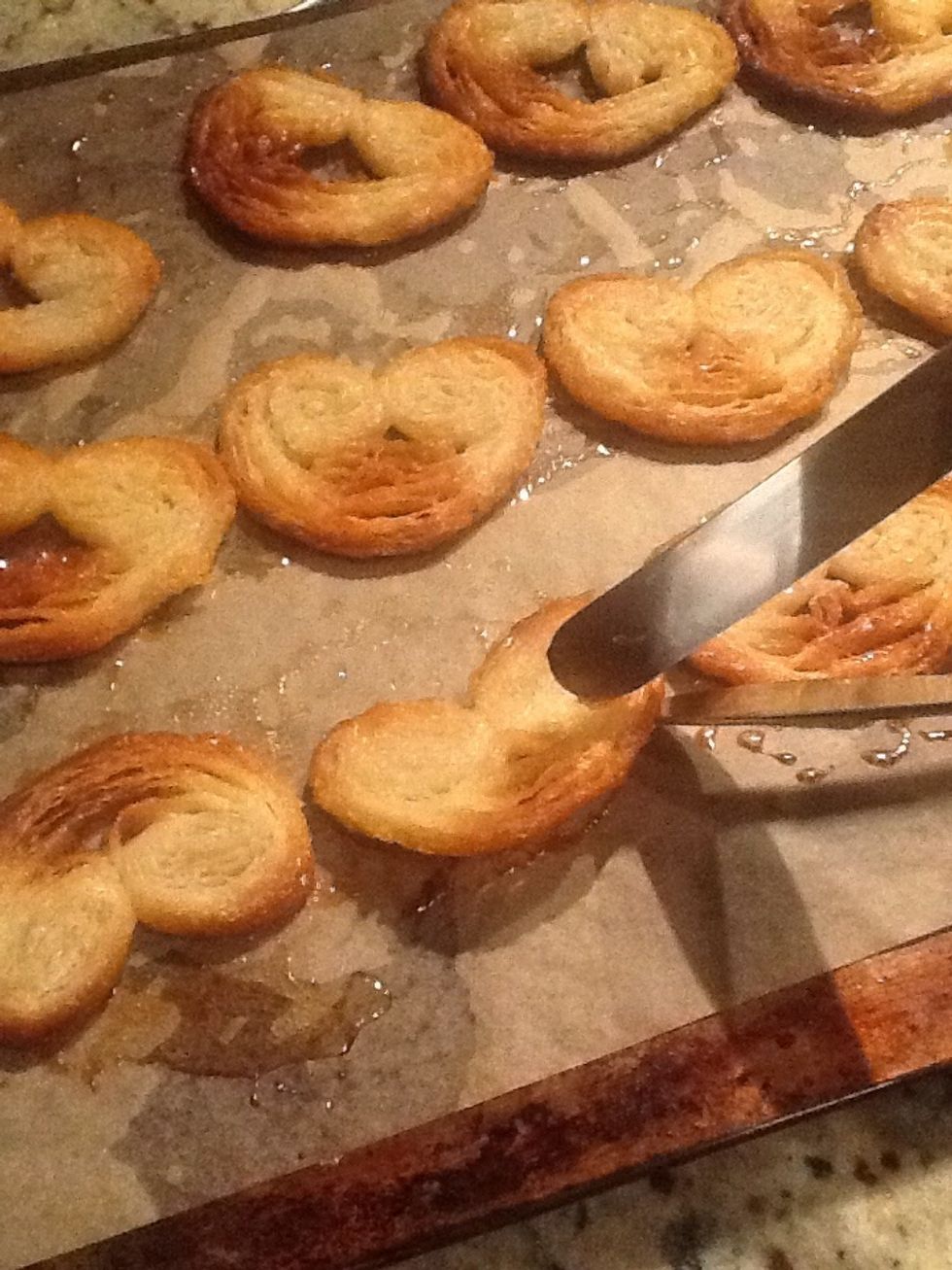 Cook at 375F for 15 minutes then flip the cookies and cook another 4 minutes. CAREFUL WHEN HANDLING THE COOKIES, THE SUGAR IS EXTREMELY HOT
If you don't want to make the pastry dough by hand just buy puff pastry dough at the store, I won't tell anyone.
1.0c Butter
2.0c Flour
1/2tsp Salt
2/3c Cold water
Granulated sugar