Learned this at a Cambodian cooking class and decided to share the recipe and photos. It's my new favorite dessert! Check out DinnerByLany.com to see more of her recipes!
248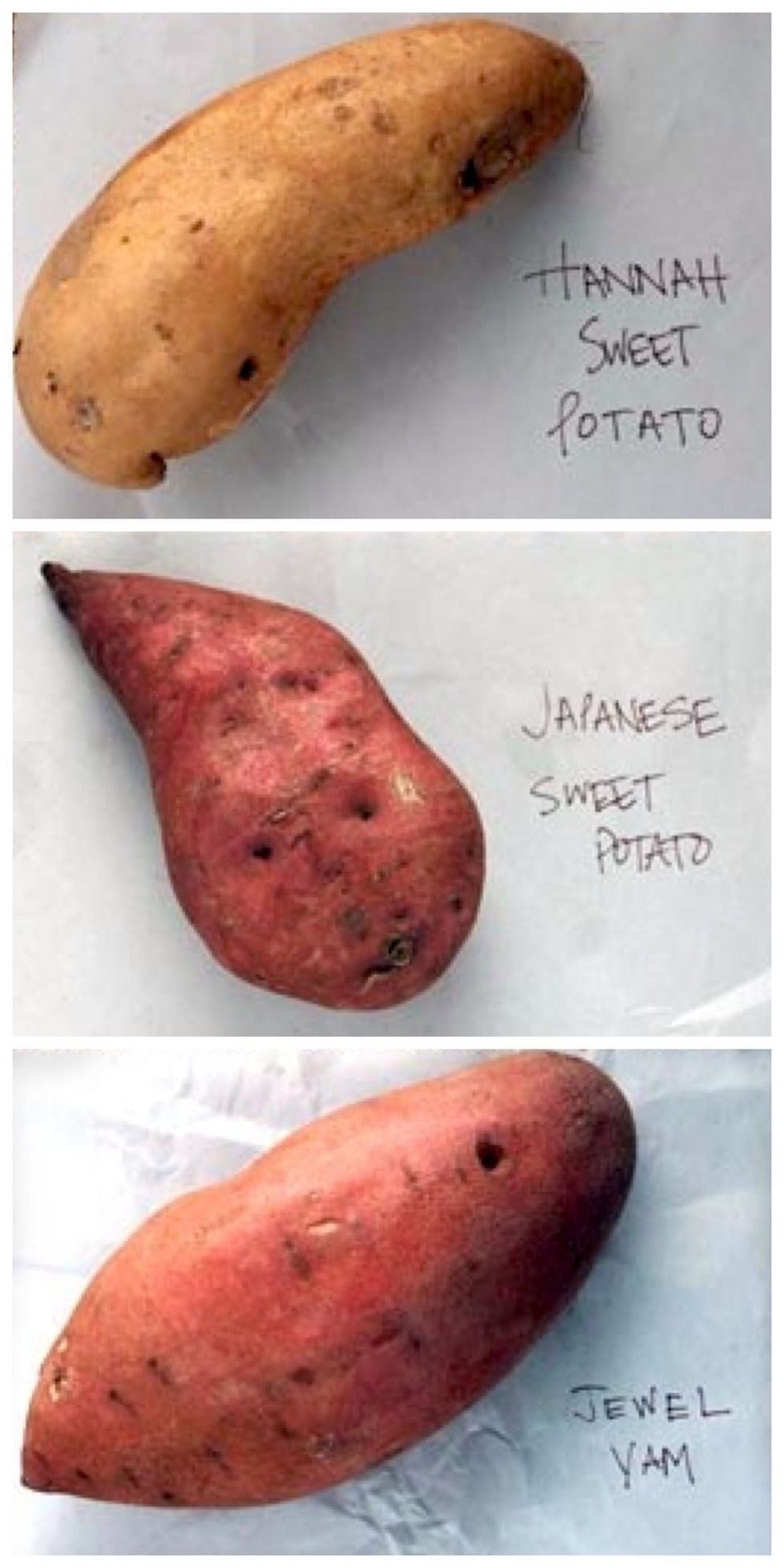 When you shop for sweet potatoes, grab as many varieties as you like. It's good to mix them up so you're getting different flavors. (Photo from theKitchn.com)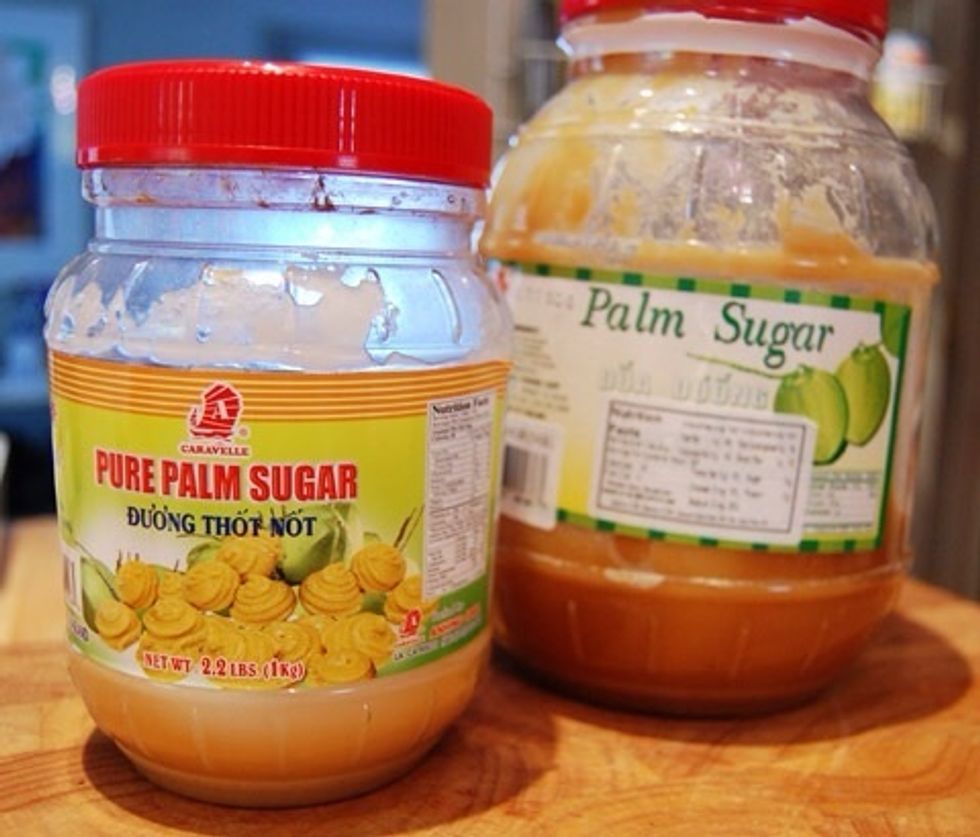 You can buy palm sugar syrup from an Asian grocer. It's easier to use than the granulated ones. They taste great with banana pancakes! (Photo from EatBufordHighway.com)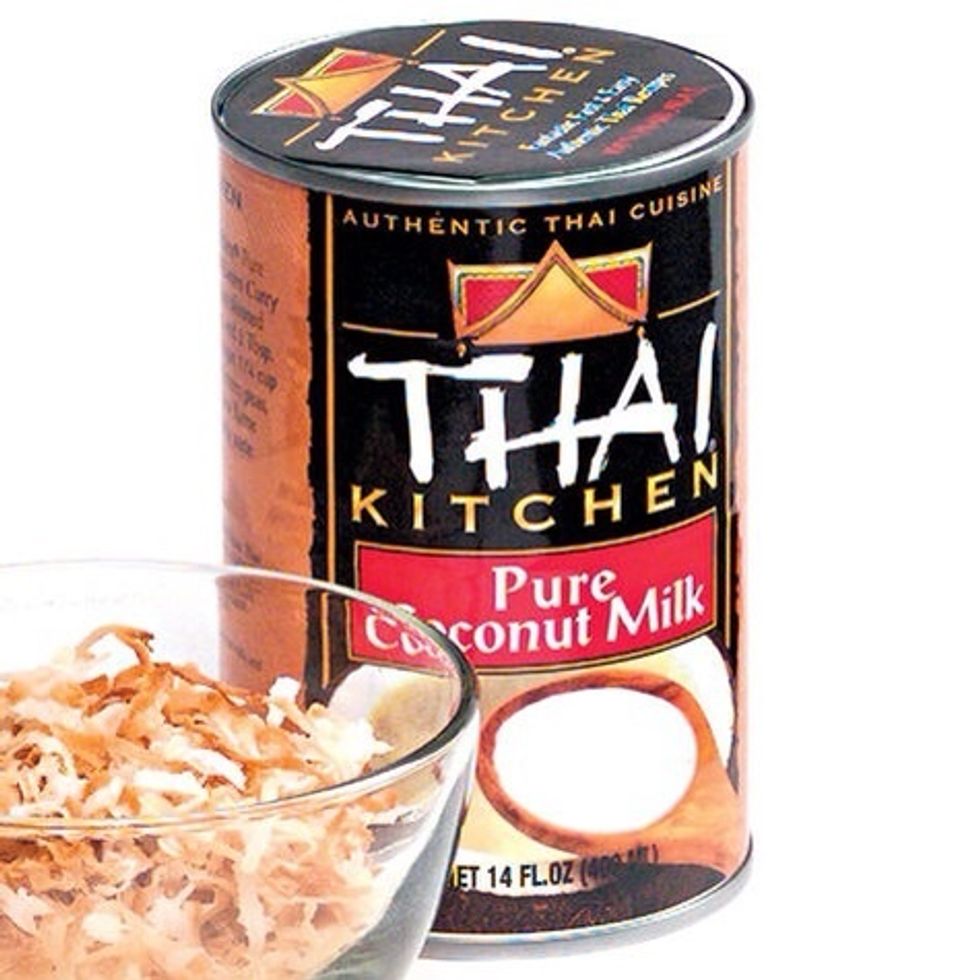 You can buy coconut milk in a can from most supermarkets and Asian grocers.
Preheat the oven to 350 degrees. Peel the skin of all the sweet potatoes.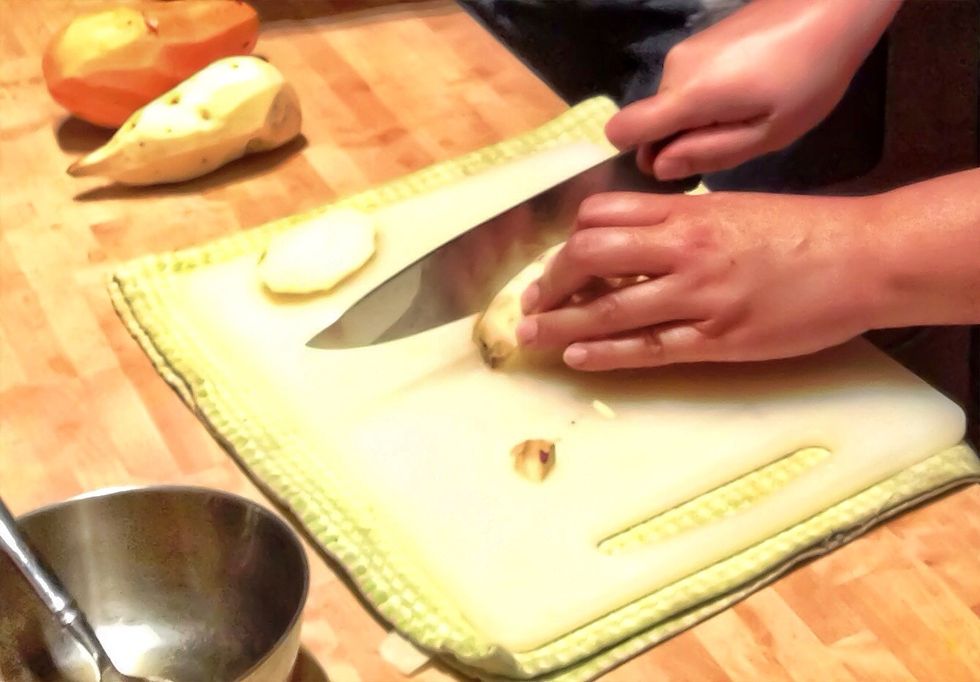 Cut into 1 1/2-in, bite-sized pieces.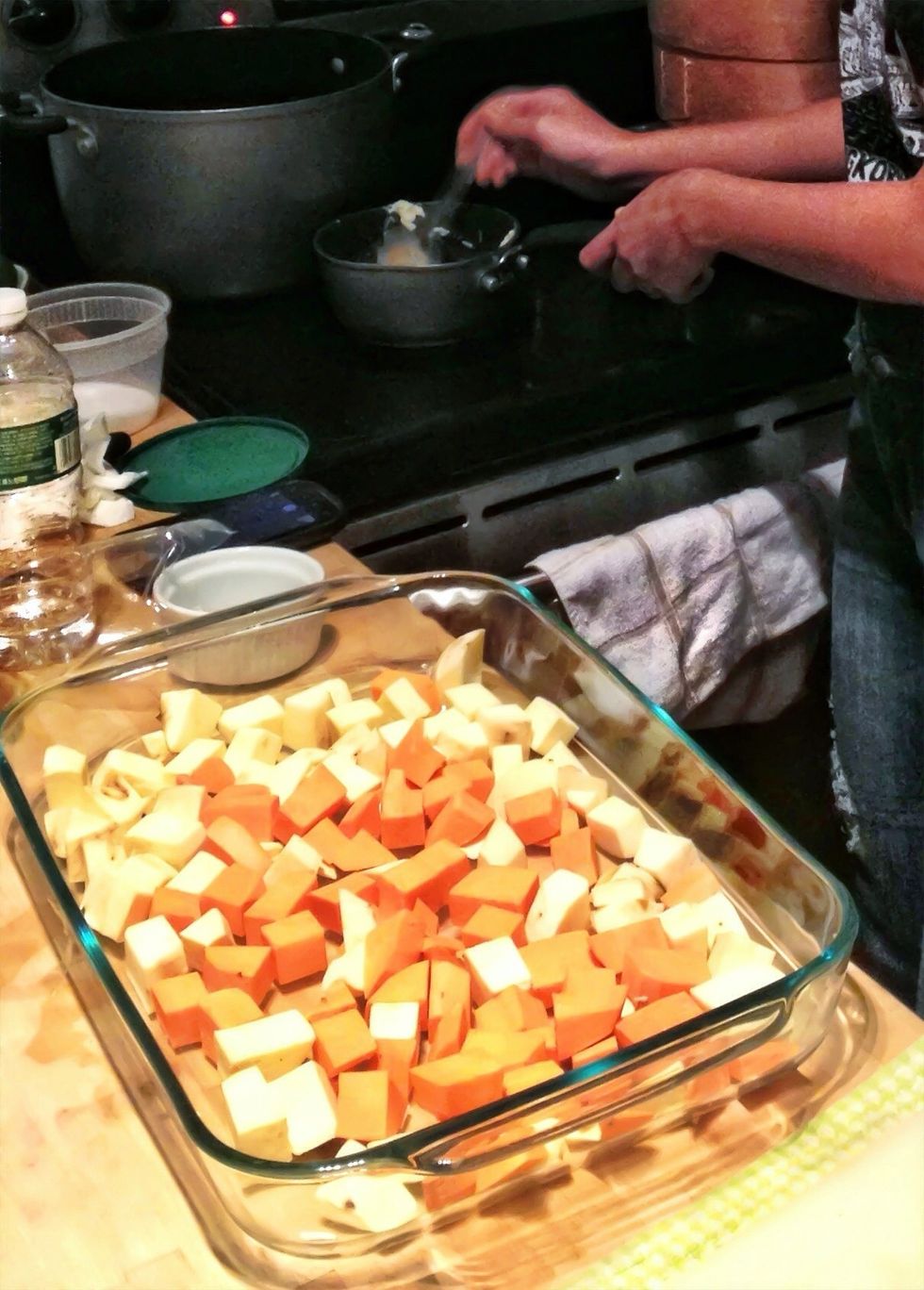 Spread the diced potatoes evenly across a large baking dish. Melt the butter in a small pot over medium heat. Add the palm sugar and stir until well blended.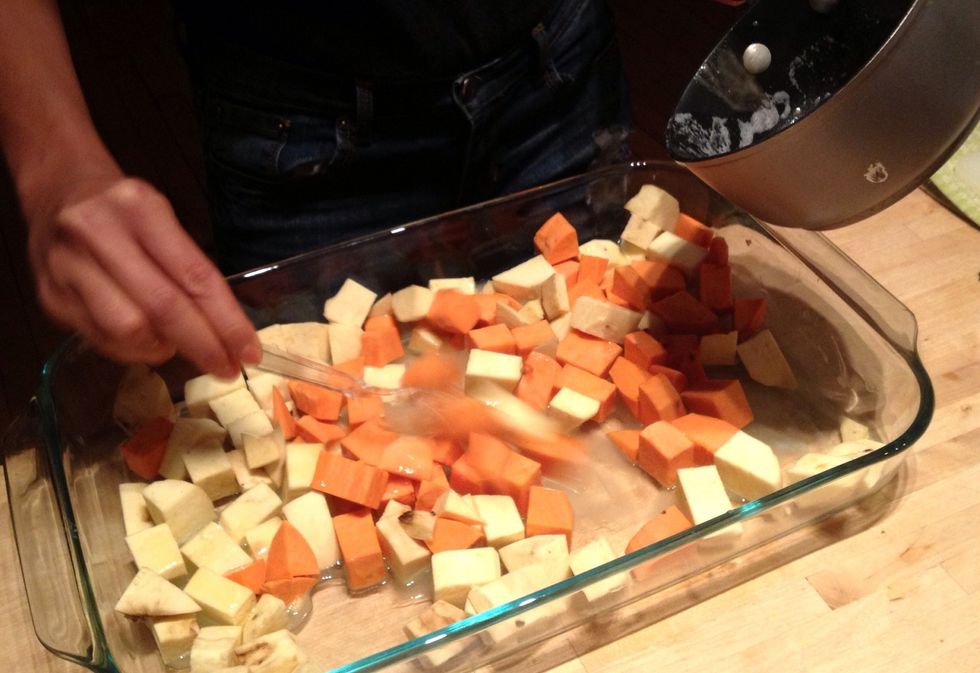 Take the butter and palm sugar mixture off the stove once it starts to bubble. Drizzle it evenly across the potatoes.
Toss the potatoes so that they're evenly coated with the syrup. Bake them in the oven for 60 minutes. Stir them once or twice during the roasting.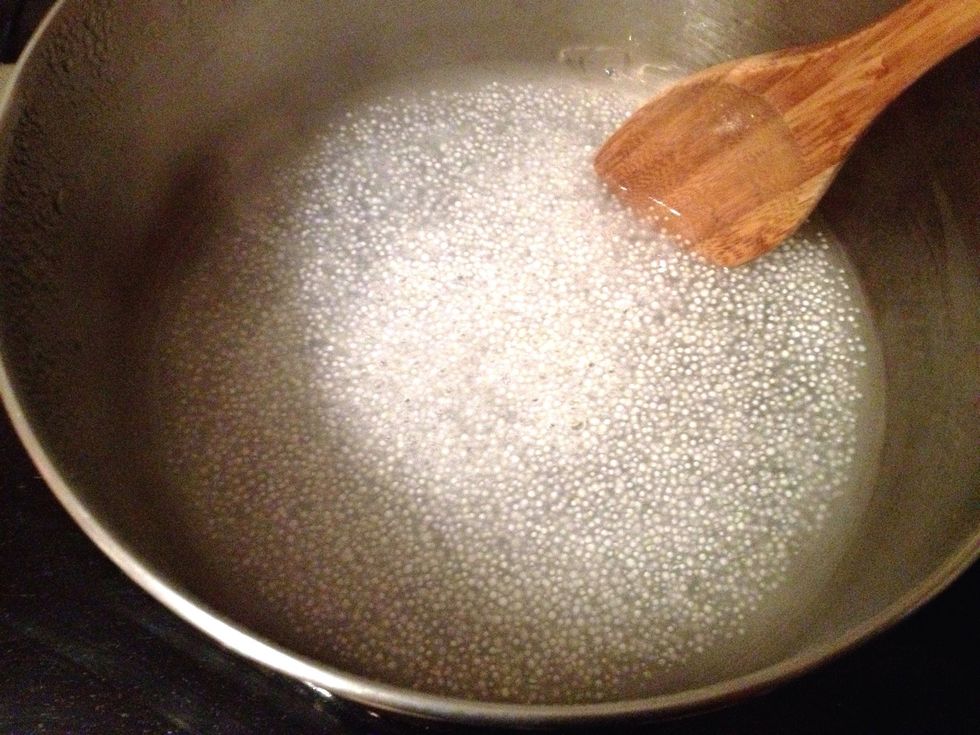 Boil the water in a large pot and add the tapioca. Reduce the heat to medium/low, and stir frequently until the pearls are cooked. Approximately 10 minutes, the pearls should become translucent.
Add the coconut milk and salt. Stir well. Let the mixture return to a boil then remove from heat. Remove the potatoes from the oven, you should be able to insert a fork into them easily. Cool.
Spoon a handful of potatoes into a bowl, then pour on the coconut tapioca mixture. Enjoy!
6.0 sweet potatoes
6.0Tbsp unsalted butter
1/2c palm sugar syrup
2.0c water
1/2tsp salt
1/2c small tapioca pearls
14.0oz coconut milk (1 can)