This is the semi-homemade version of my made from scratch coconut cake. Great for the busy holidays! ~Enjoy!
3
Preheat the oven to 350 degrees with the backing rack in the middle spot.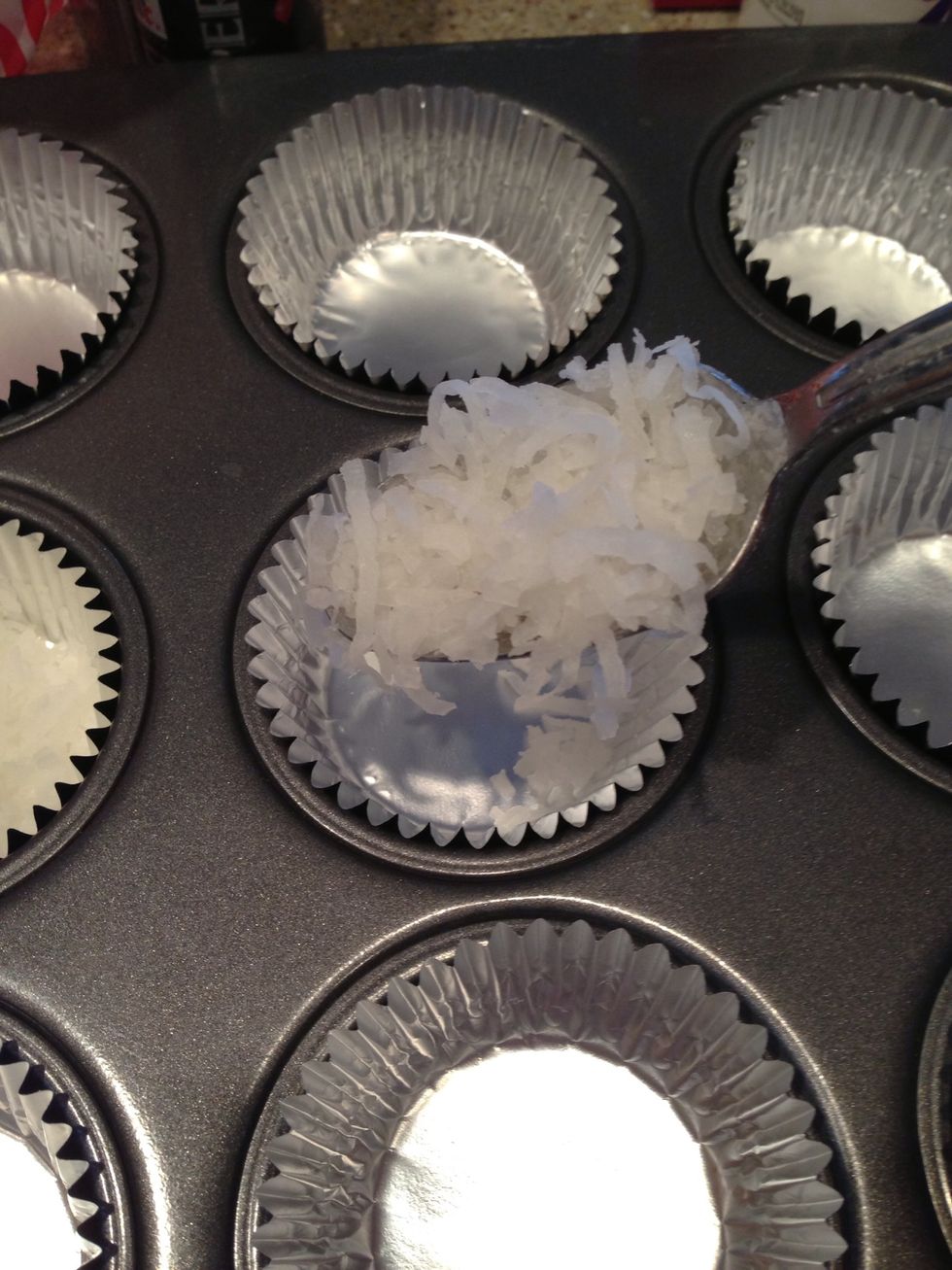 Step 1: add a teaspoon of coconut to the bottom of each cupcake wrapper.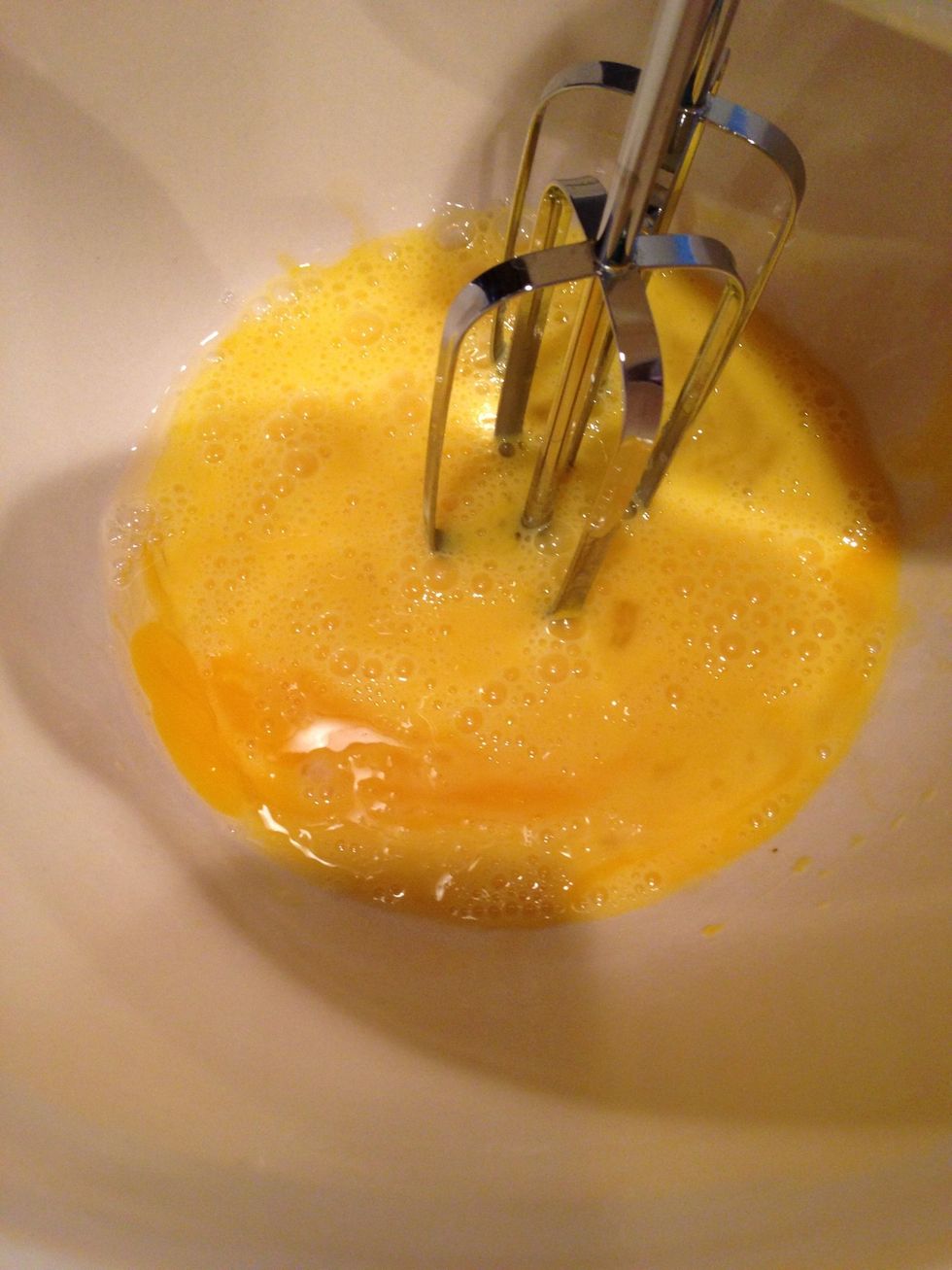 Step 2: add eggs to a large mixing bowl and mix on low till blended without over beating.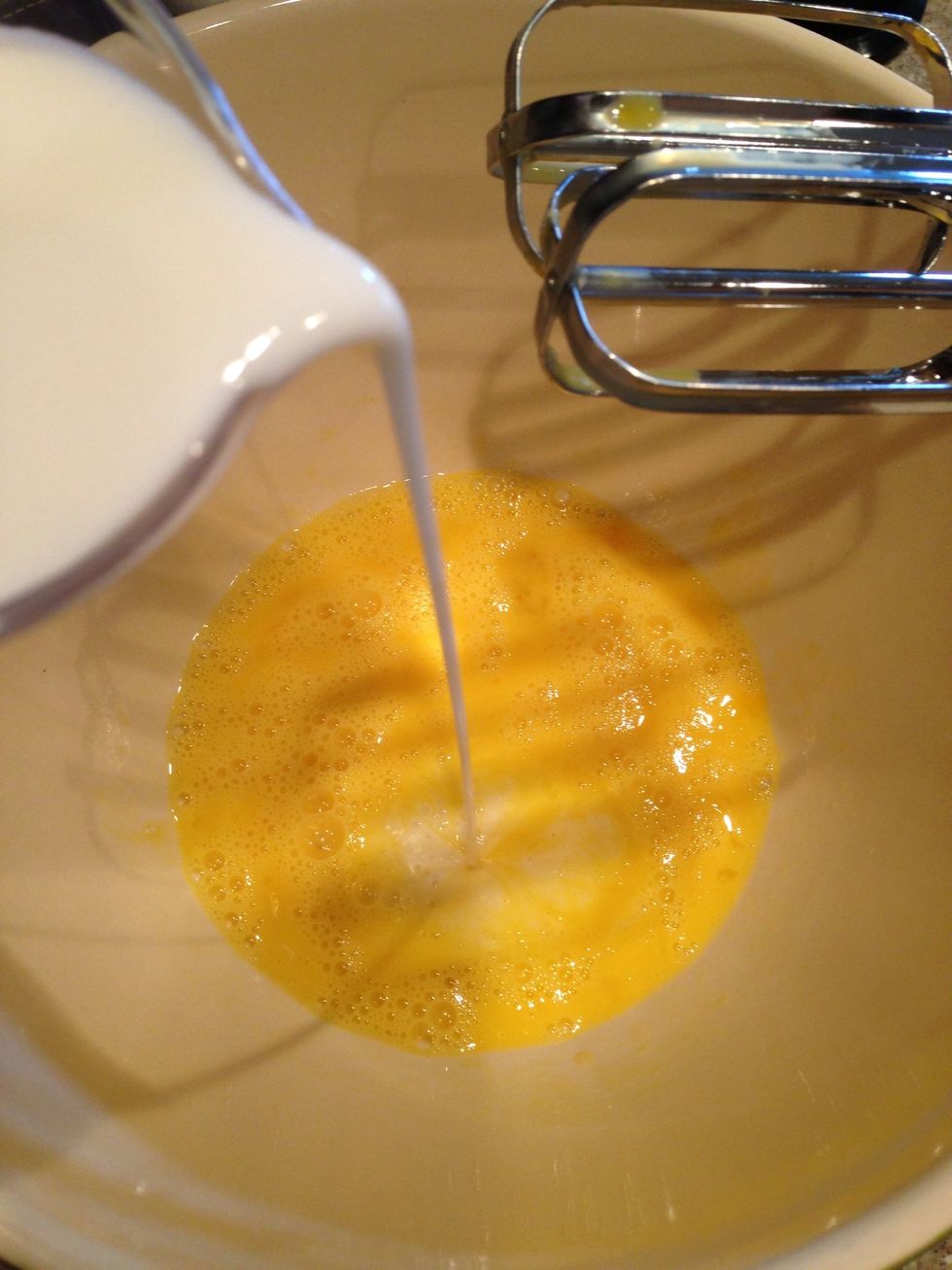 Step 3: now substitute coconut milk for the water in the recipe and mix on low till combined with eggs.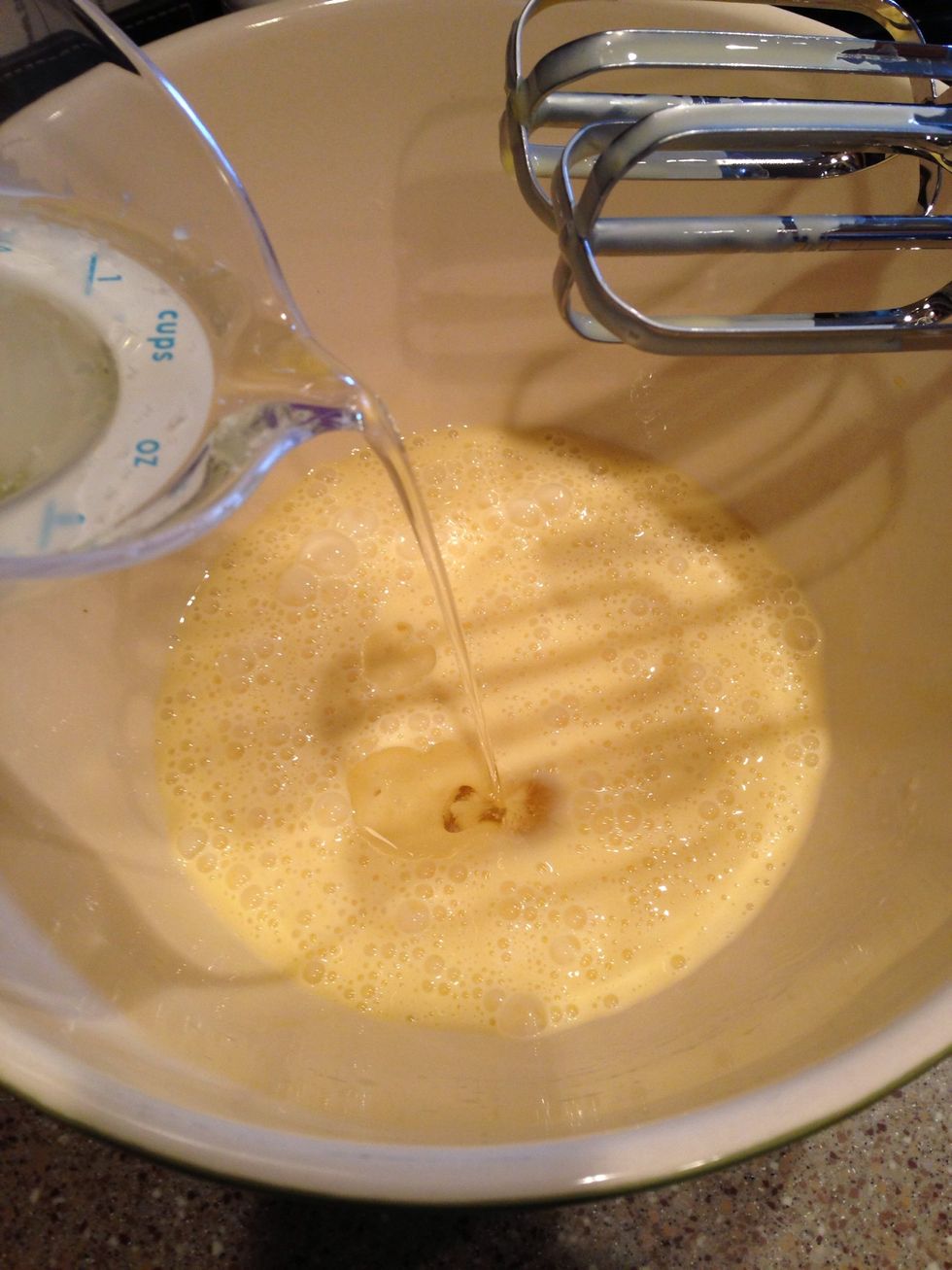 Step 4: add the oil and mix on low.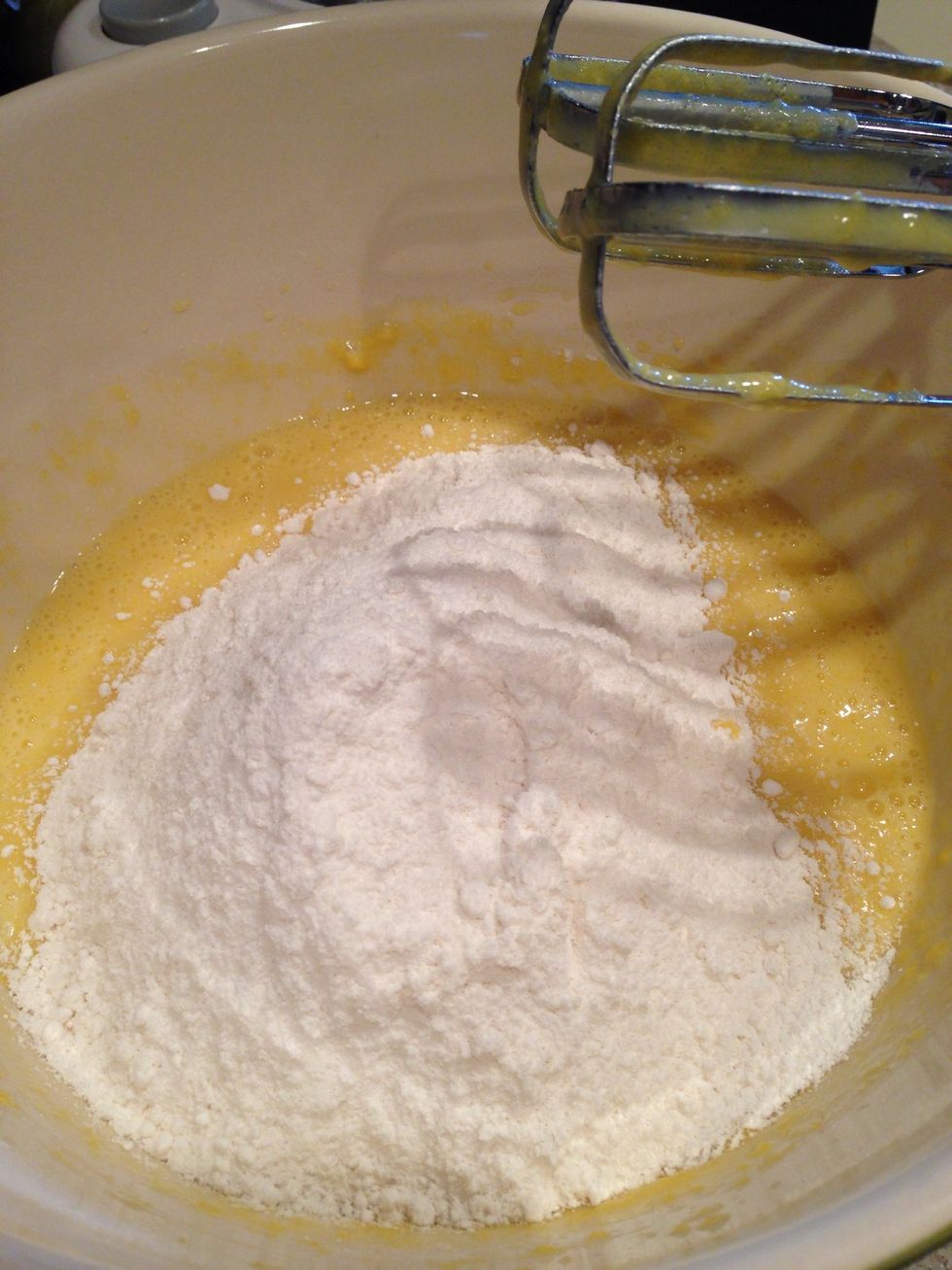 Step 5: add the small box of instant pudding mix and cake mix to milk, oil and egg mix.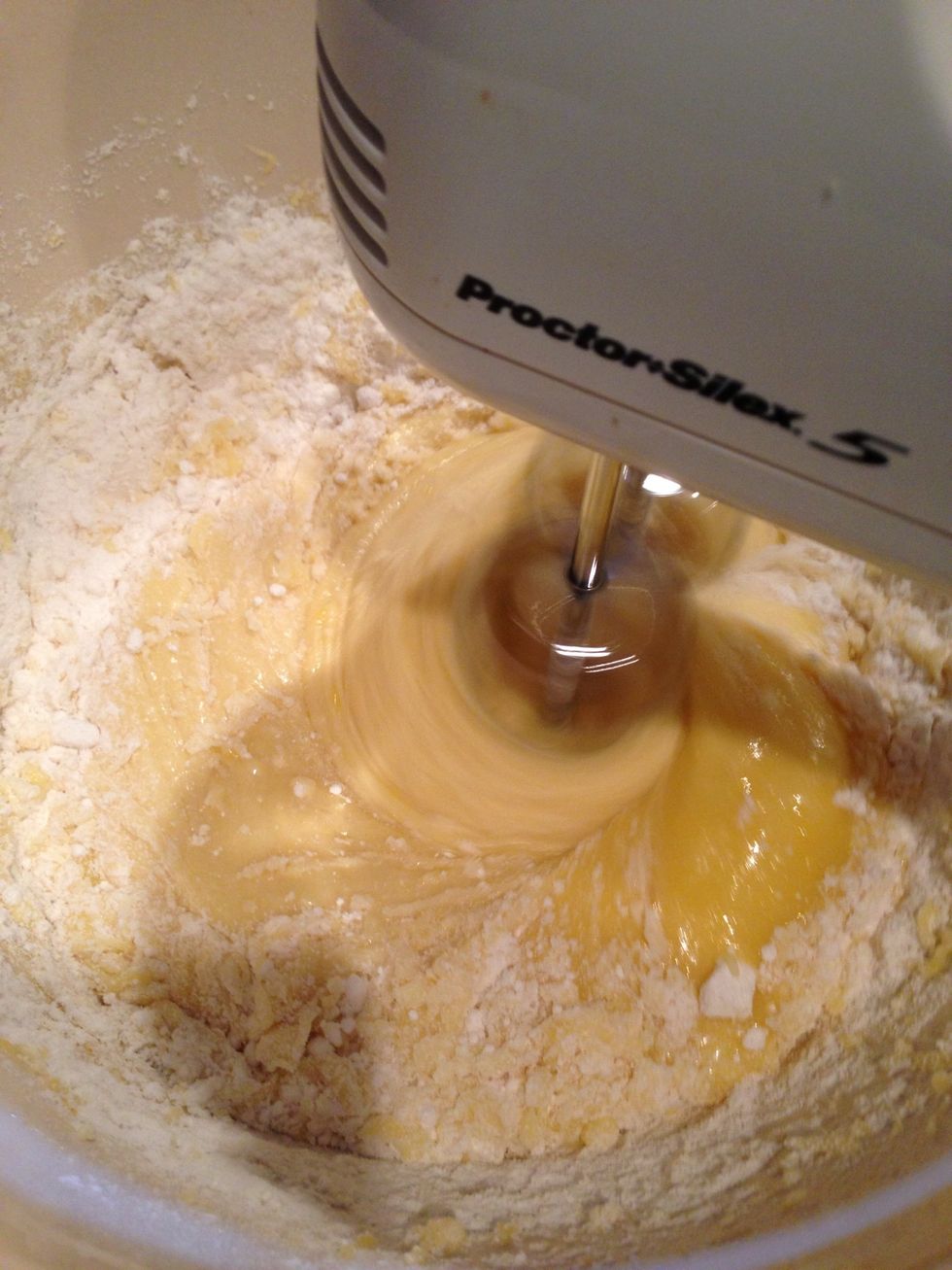 Step 6: mix on low until all is combined then beat on high for two min.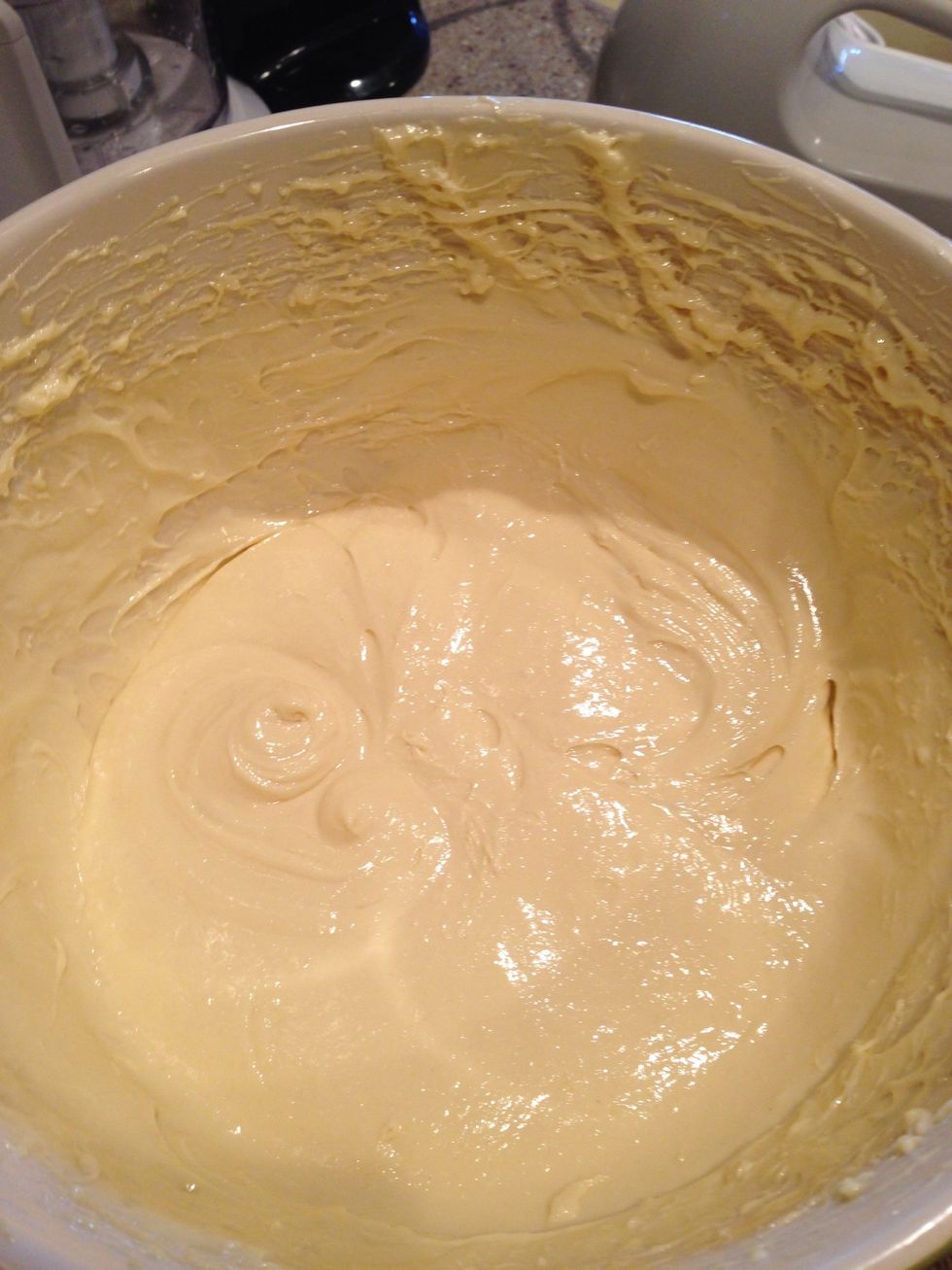 This is how the batter should look after beating for two min. If batter seems a bit too thick you can add a bit more coconut milk.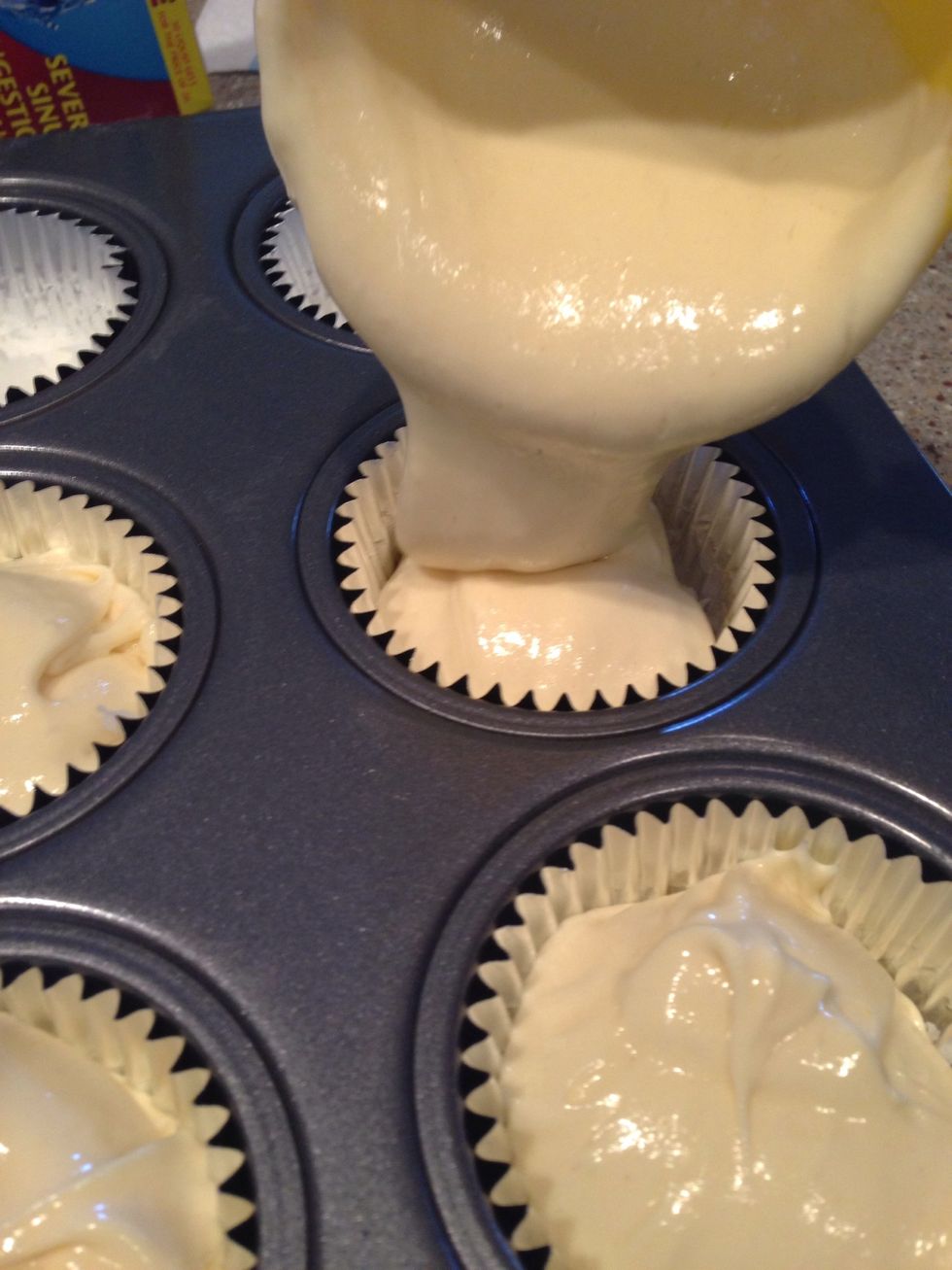 Step 7: using a measuring cup fill each cupcake wrapper 3/4 of the way full (see above).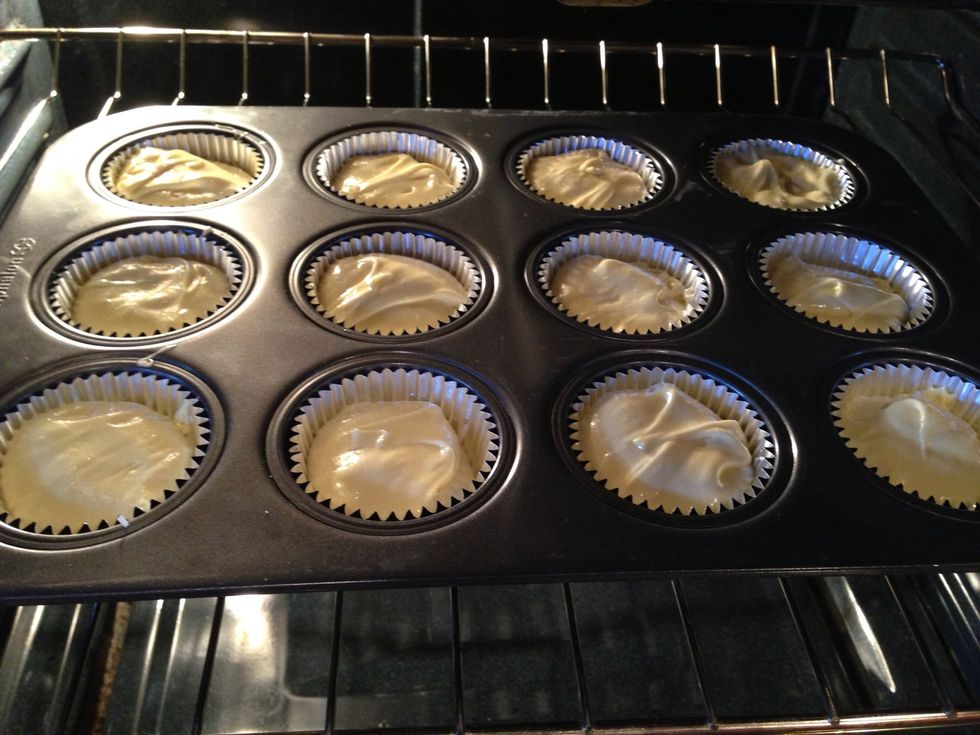 Step 8: bake for 15-20 min.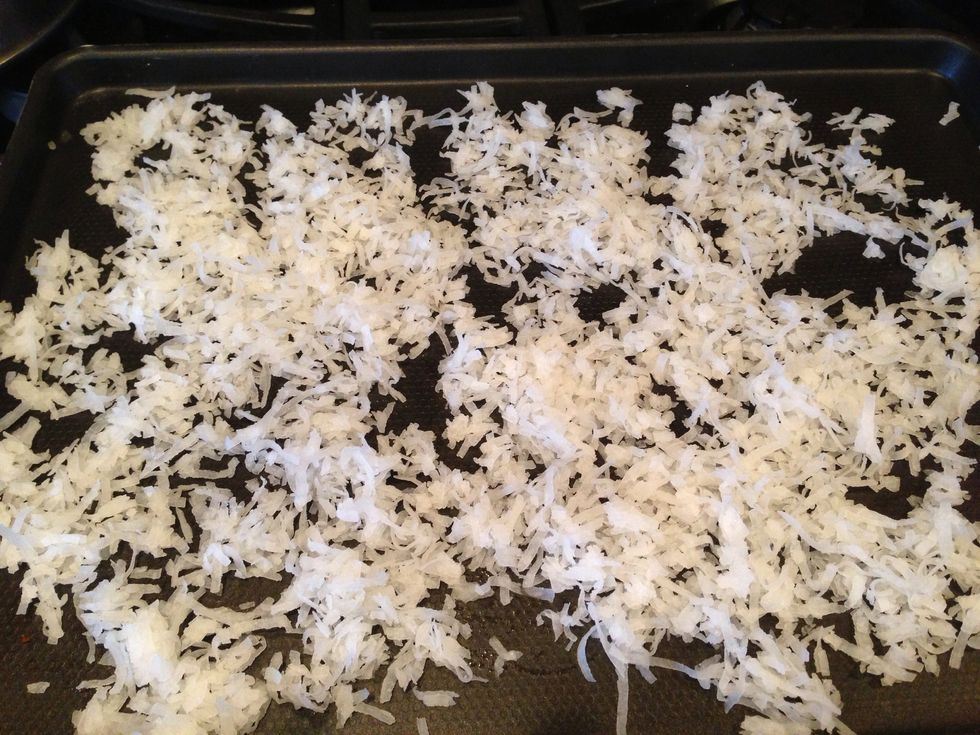 Step 10: spread coconut on a baking pan and put in oven for 3 min. Pull out and mix coconut around on the pan and then return to the oven for 3 more min.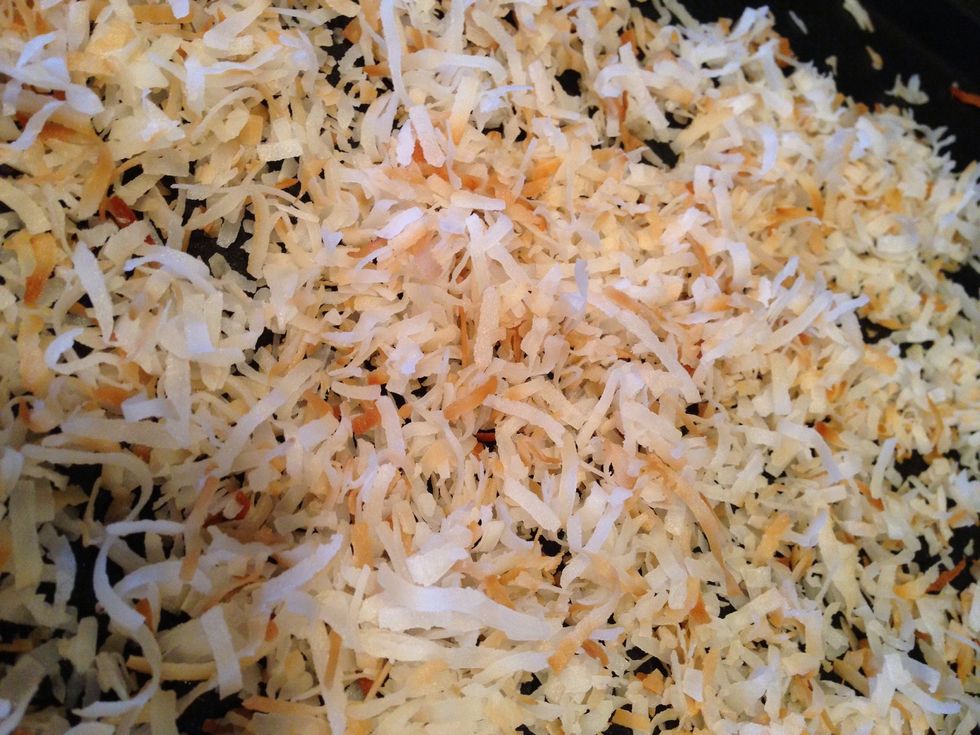 Repeat step 10 until coconut looks like the toasted coconut above.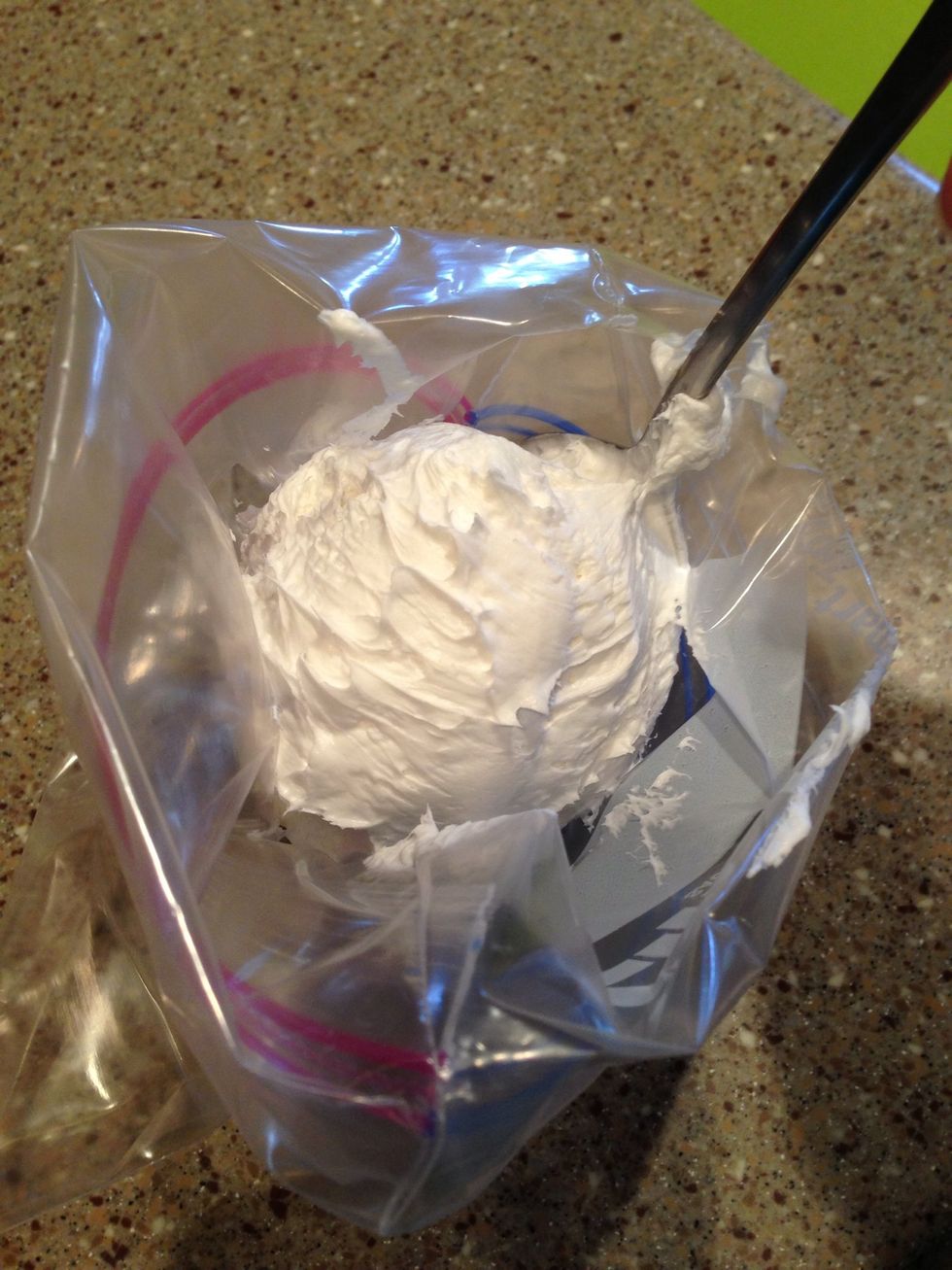 Step 11: if you do not have parchment or icing bags you can use ziplock freezer bags. Roll down the sides of the bag and fill like above.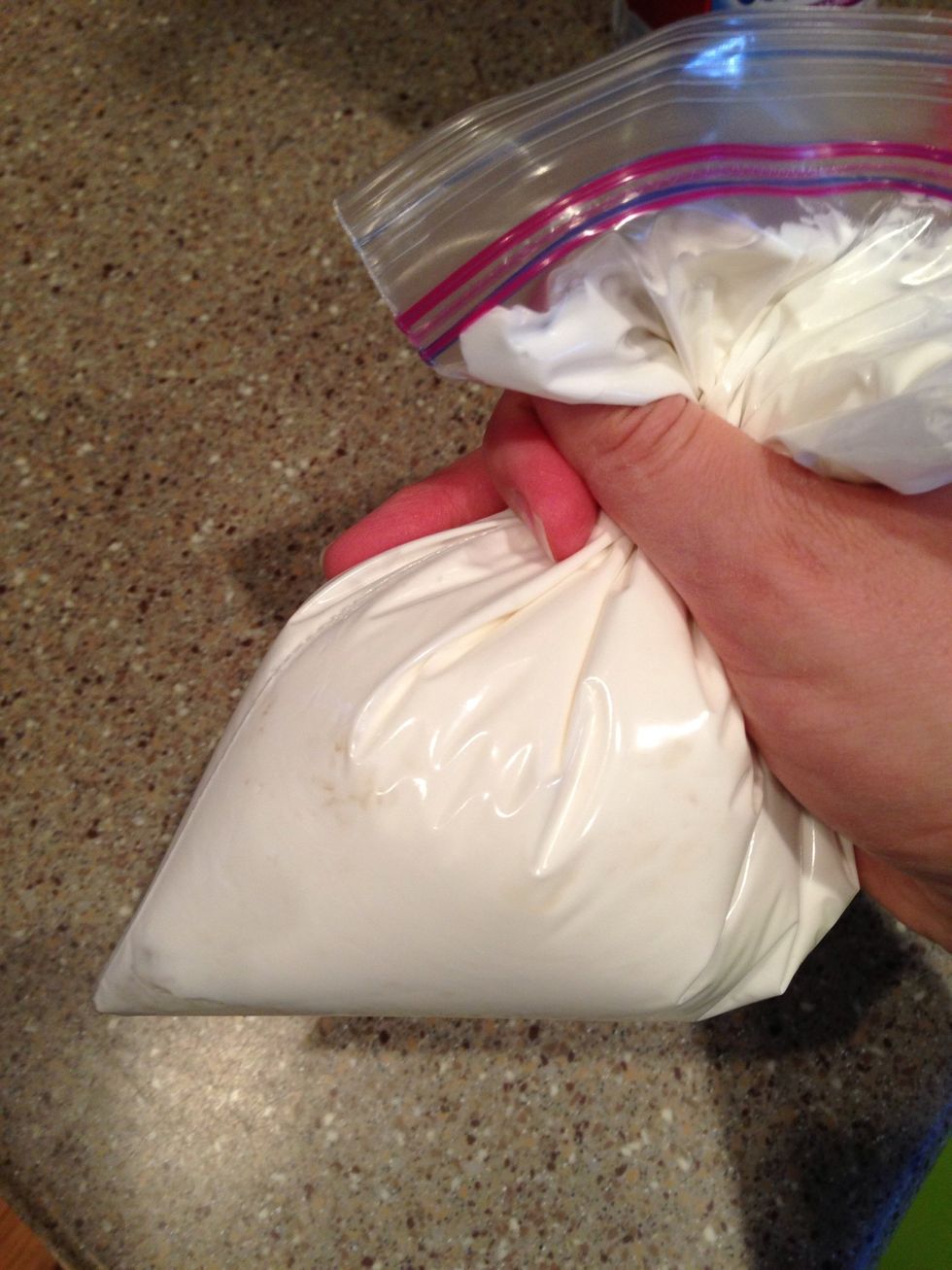 Step 12: squeeze the icing to one corner of the bag and cut the tip.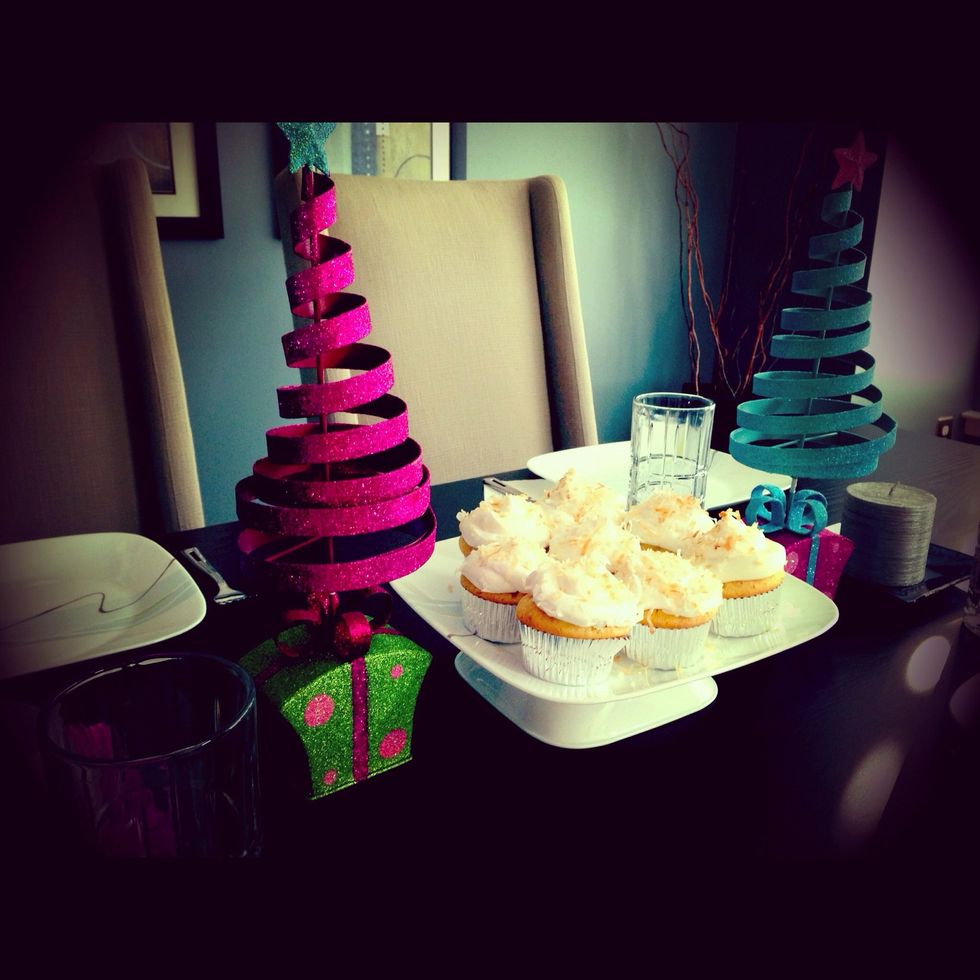 Step 15: add to your favorite cake plate and enjoy! {I did not have a cakes plate available, so I used a dinner plate and an upside down bowl to create the cake plate look.}
1.0 Box vanilla cake mix
1.0 Can of light coconut milk
3.0 Eggs (use recommended amount on box)
0.0c Vegetable oil (use recommended amount on box)
2.0c Shredded sweetened coconut
1.0 Small box coconut or vanilla instant pudding
Cupcake pan & wrappers
2.0 Jars white icing
Social {Kat}
Social{Katalyst}. Digital Media Consultant. Lover of Coffee. Crazy for Veggies. Apron Wearing, Kitchen Dancing Foodie at Heart. @UberEats