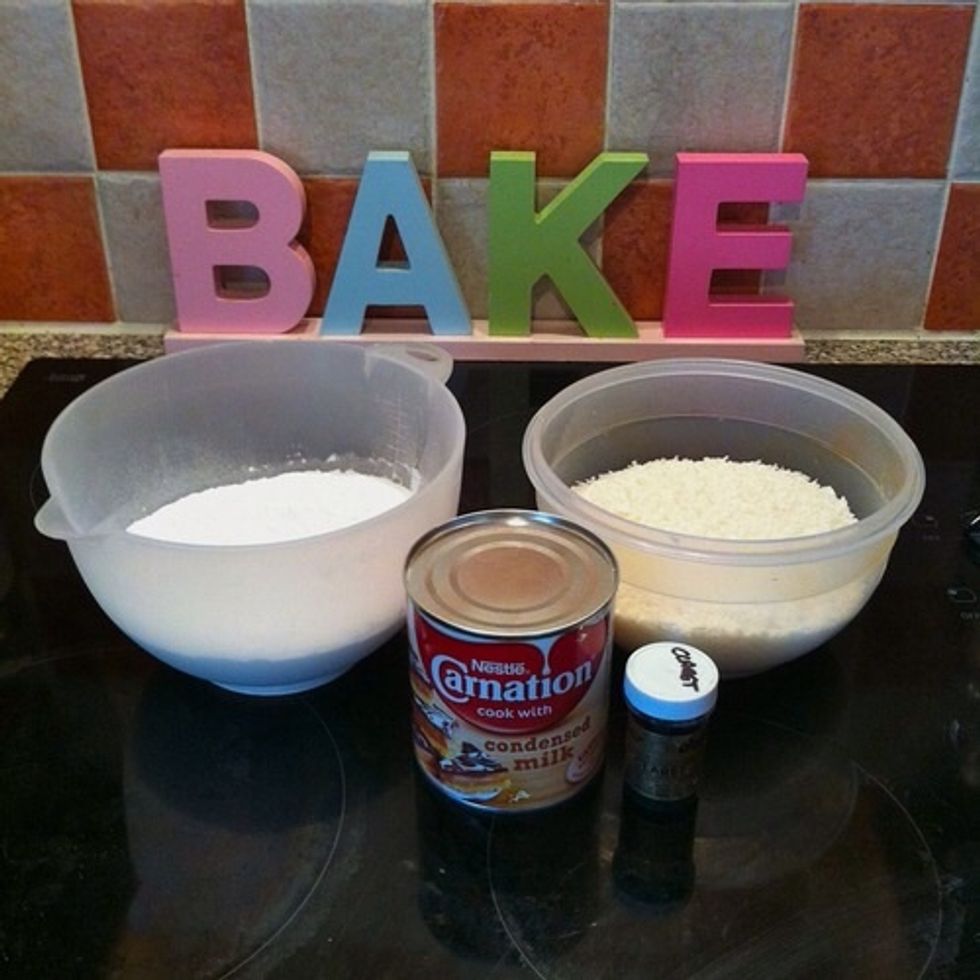 I LOVE coconut ice. I always used to get a bar of it when my mum and I used to go to the beach when I was a little girl. This recipe is so simple, it requires no baking and only four ingredients!!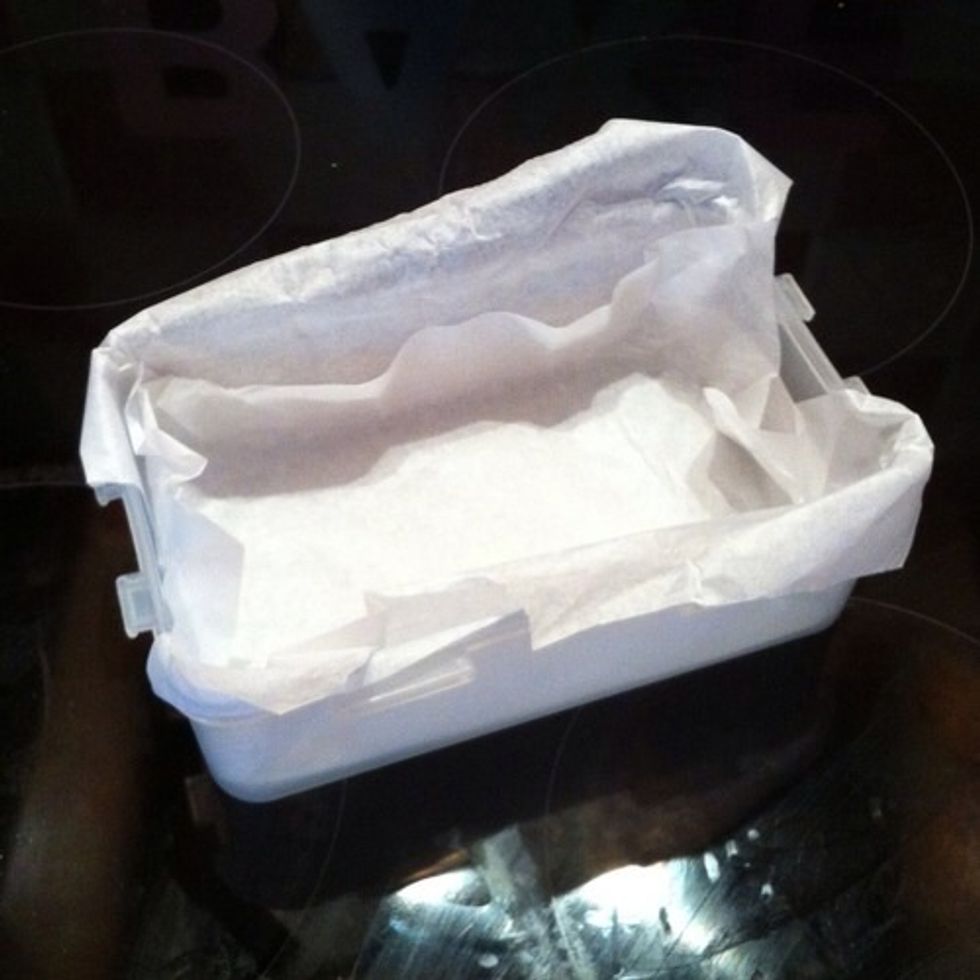 Firstly you need to line a tupperware box with baking paper.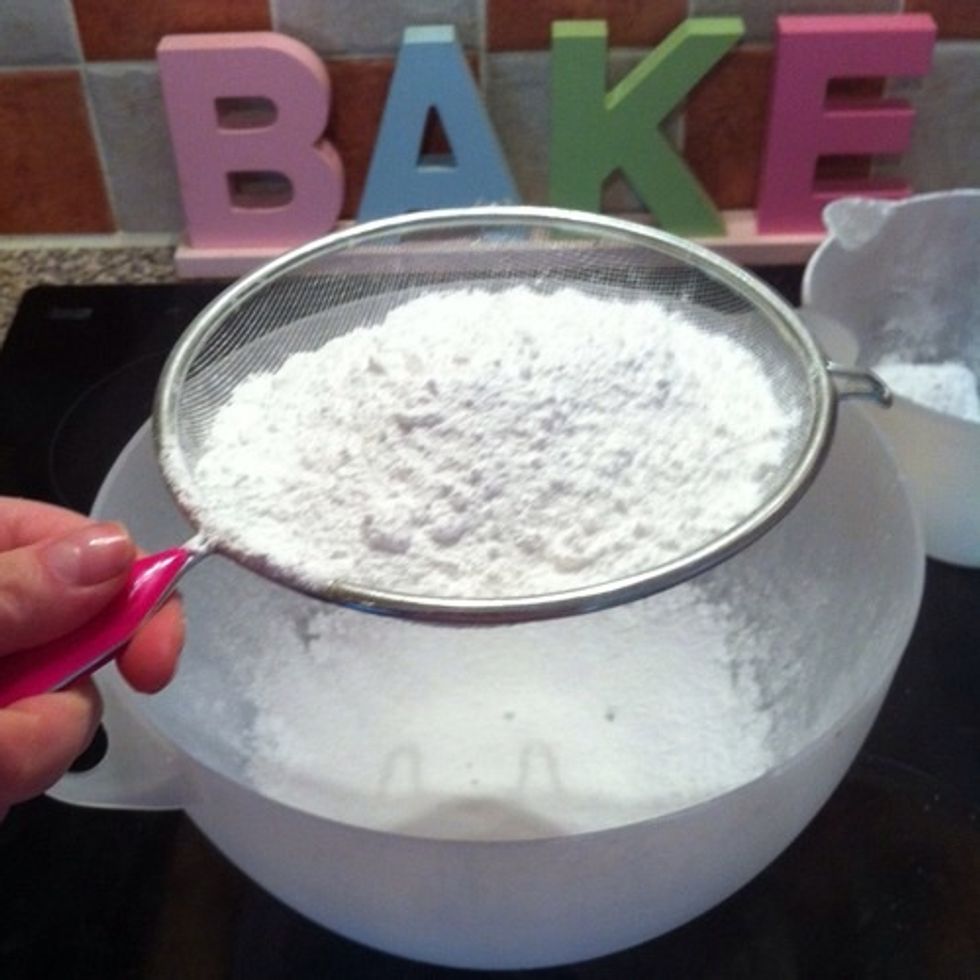 Then sieve your icing sugar into a bowl.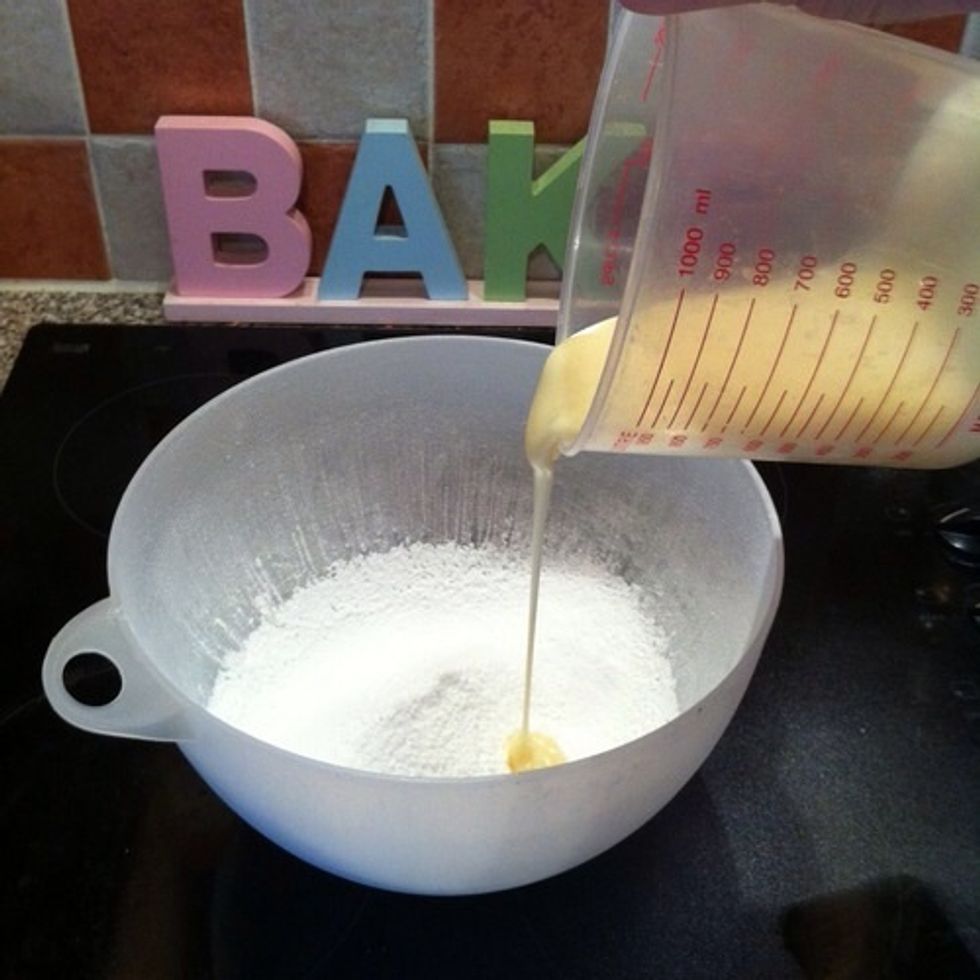 Pour in your condensed milk.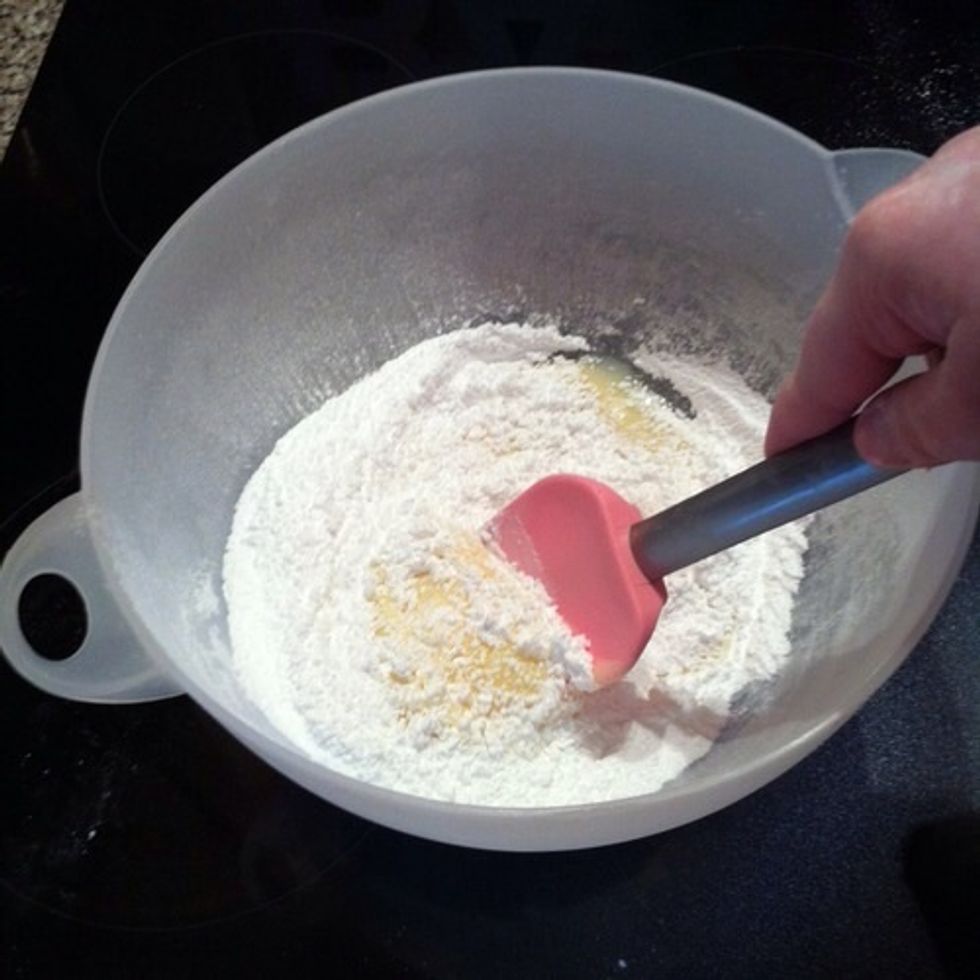 Then combine the icing sugar and condensed milk until the icing sugar starts to be absorbed.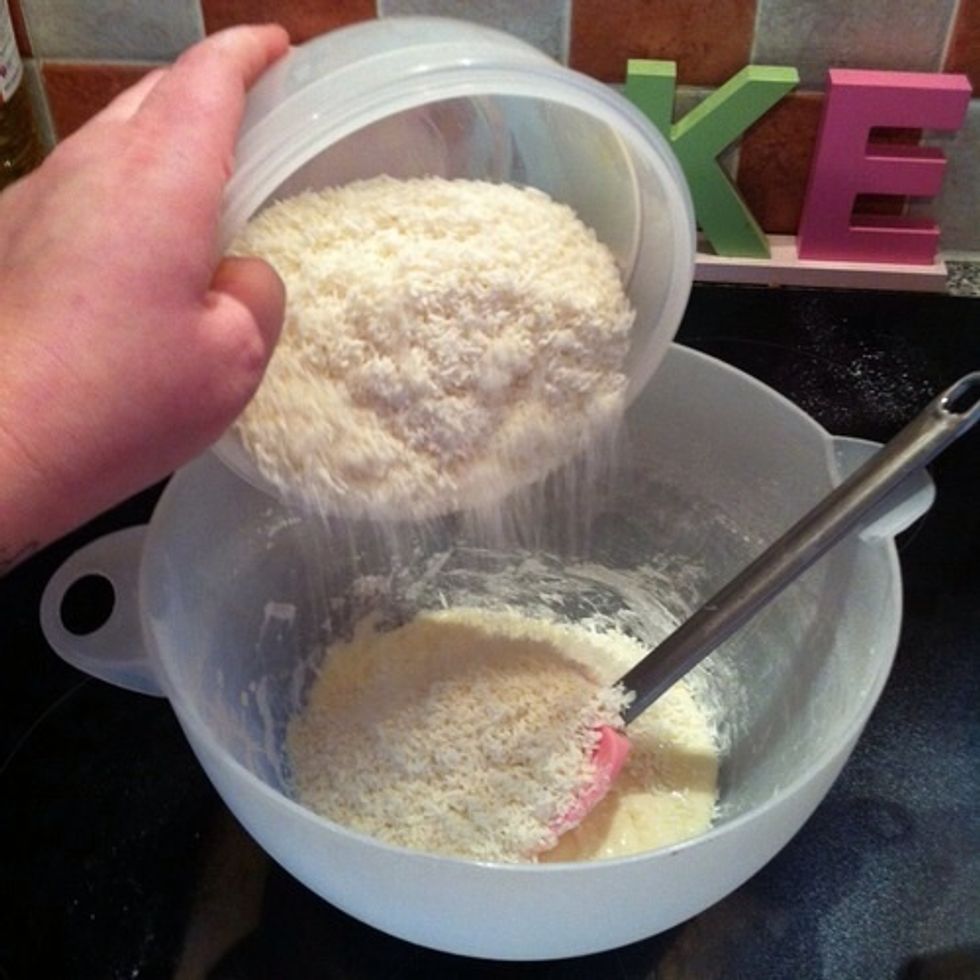 Once the icing sugar has been mixed in, pour in the desiccated coconut and mix. This will start to be very stiff so you will need to flex those biceps!!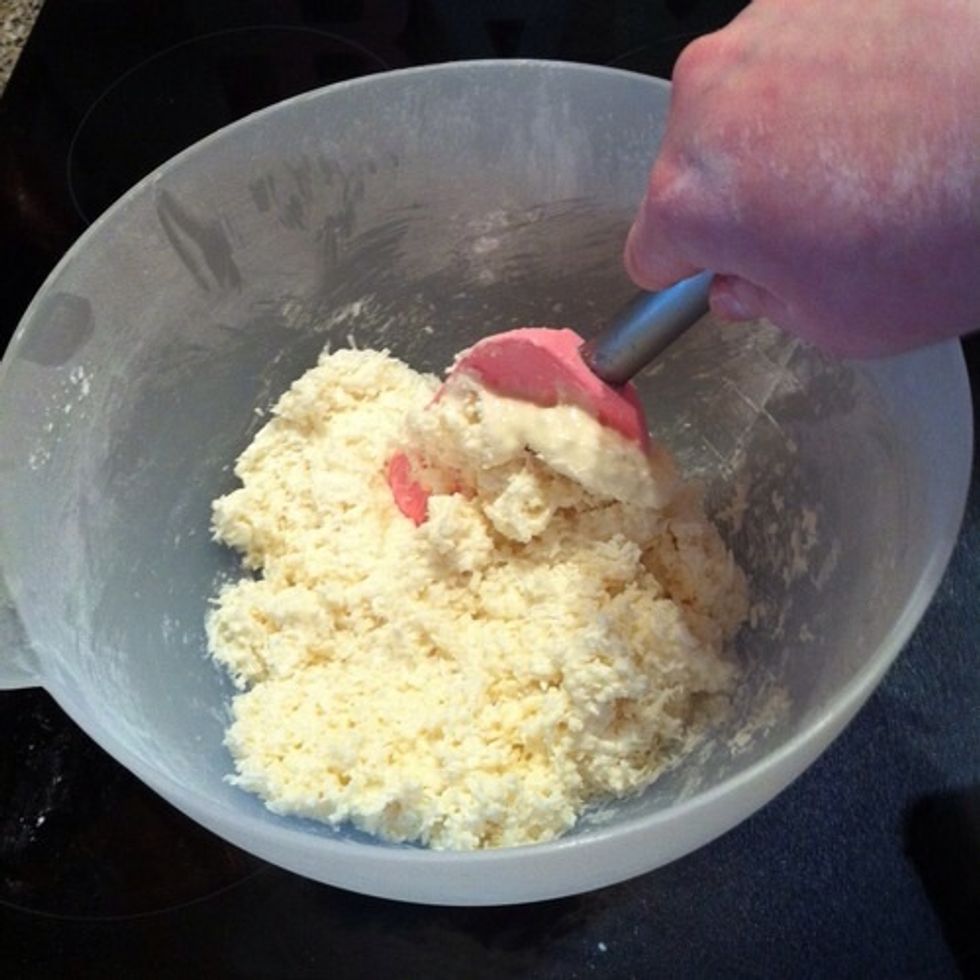 Is should start to look like this!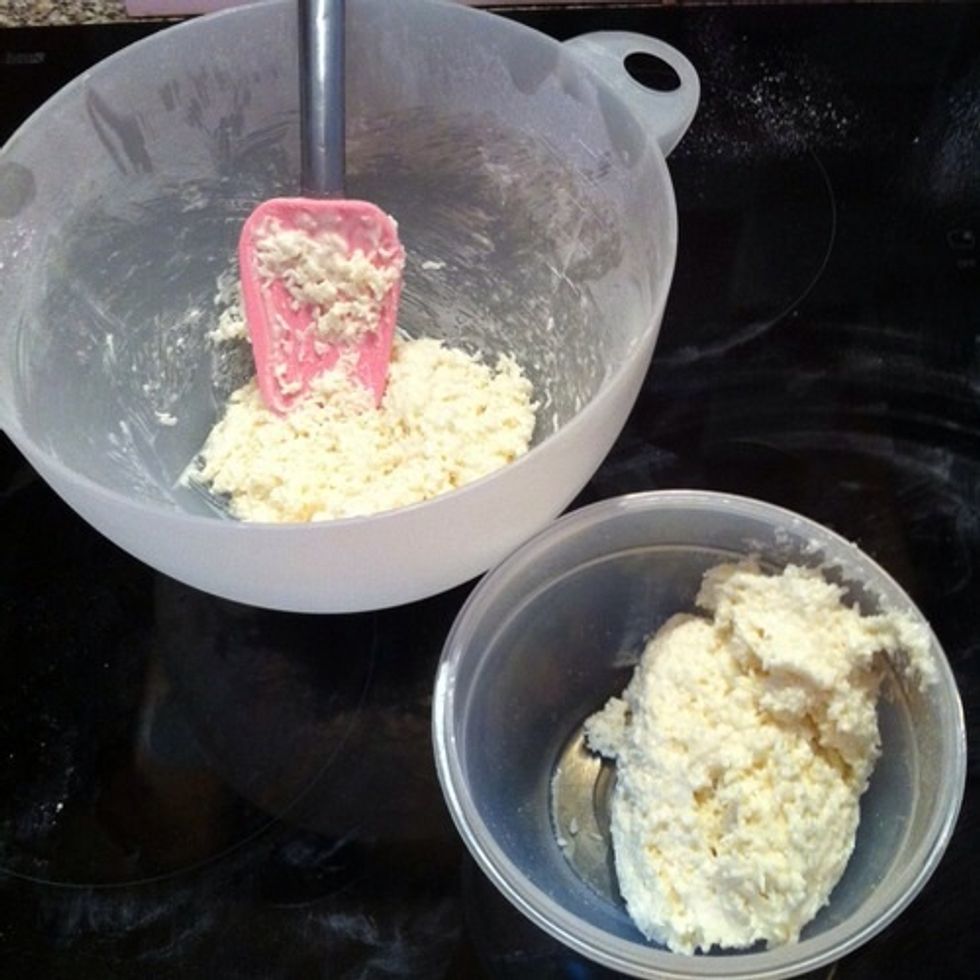 Then separate the mixture into two bowls. This is where you can decide what colour and flavour to make your coconut ice. I'm leaving mine natural flavouring.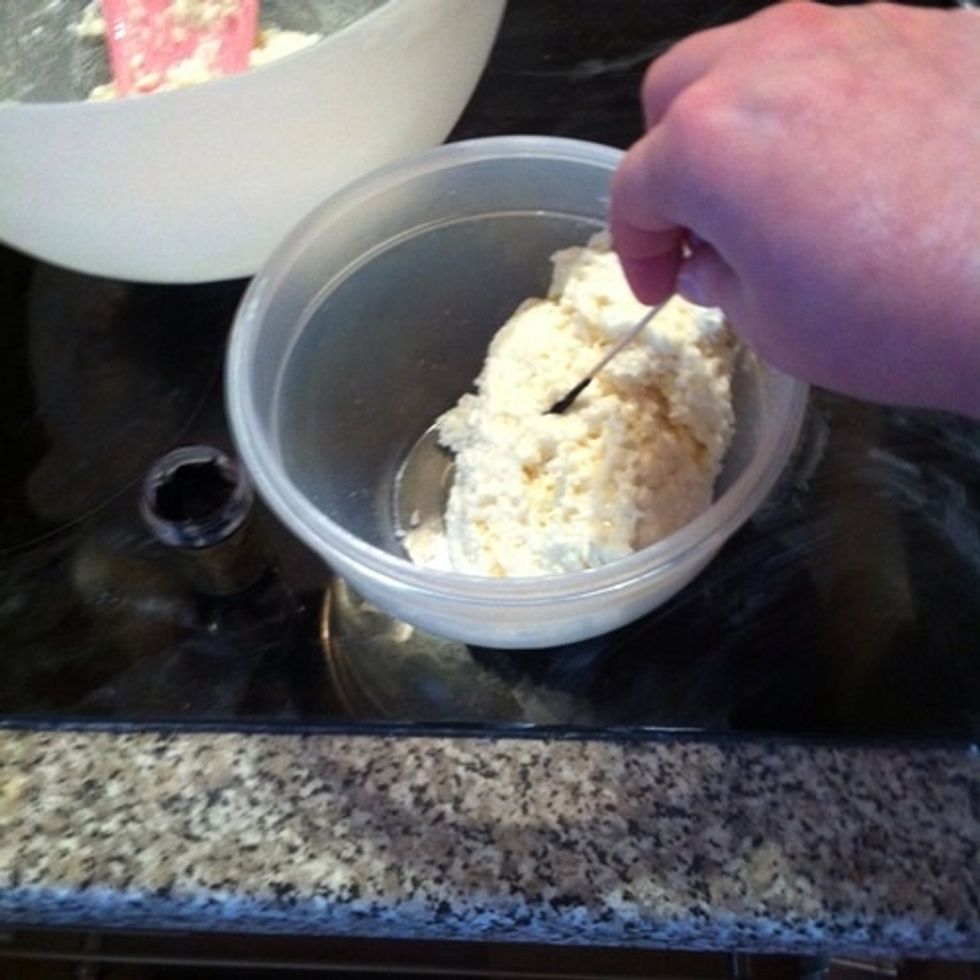 Using a cocktail stick, mix in some gel food colouring to a bowl of mixture.
Mix in the food colouring until you have an even colour.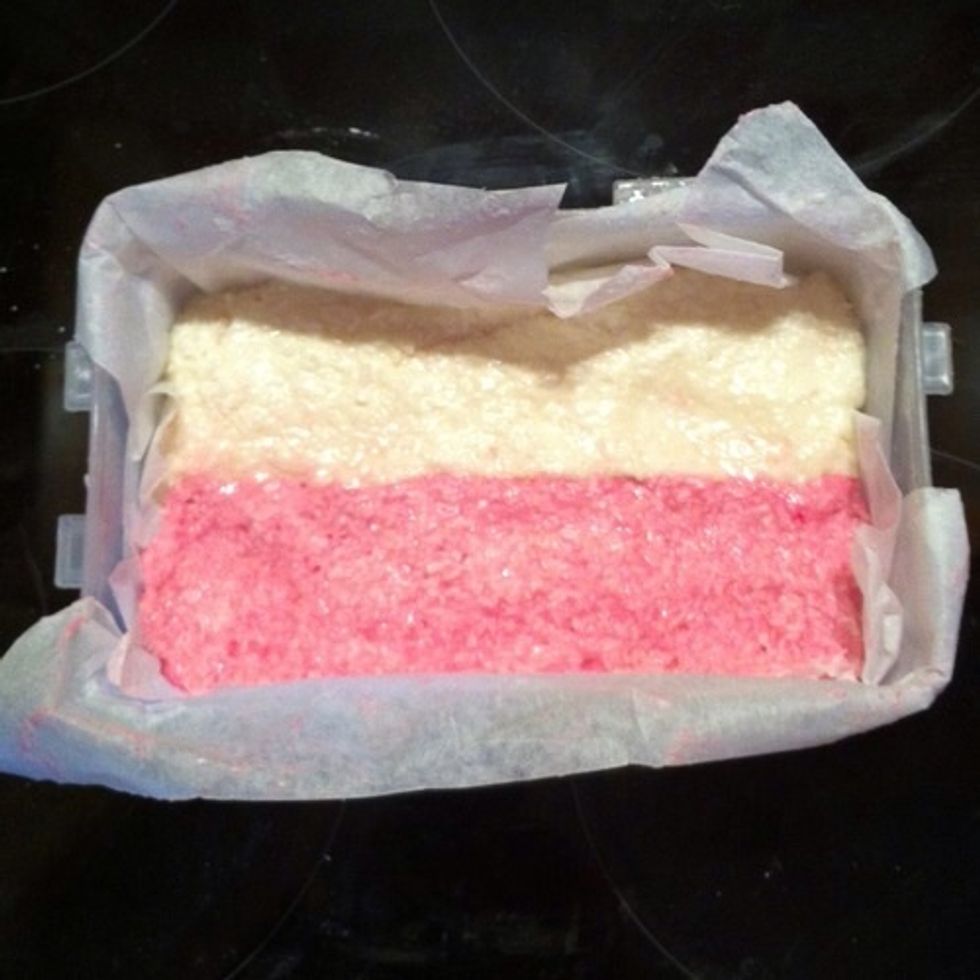 Squidge the mixture into your lined tupperware box on separate sides then using your hands, push them together, the mixture should be wet enough for them to stick nicely.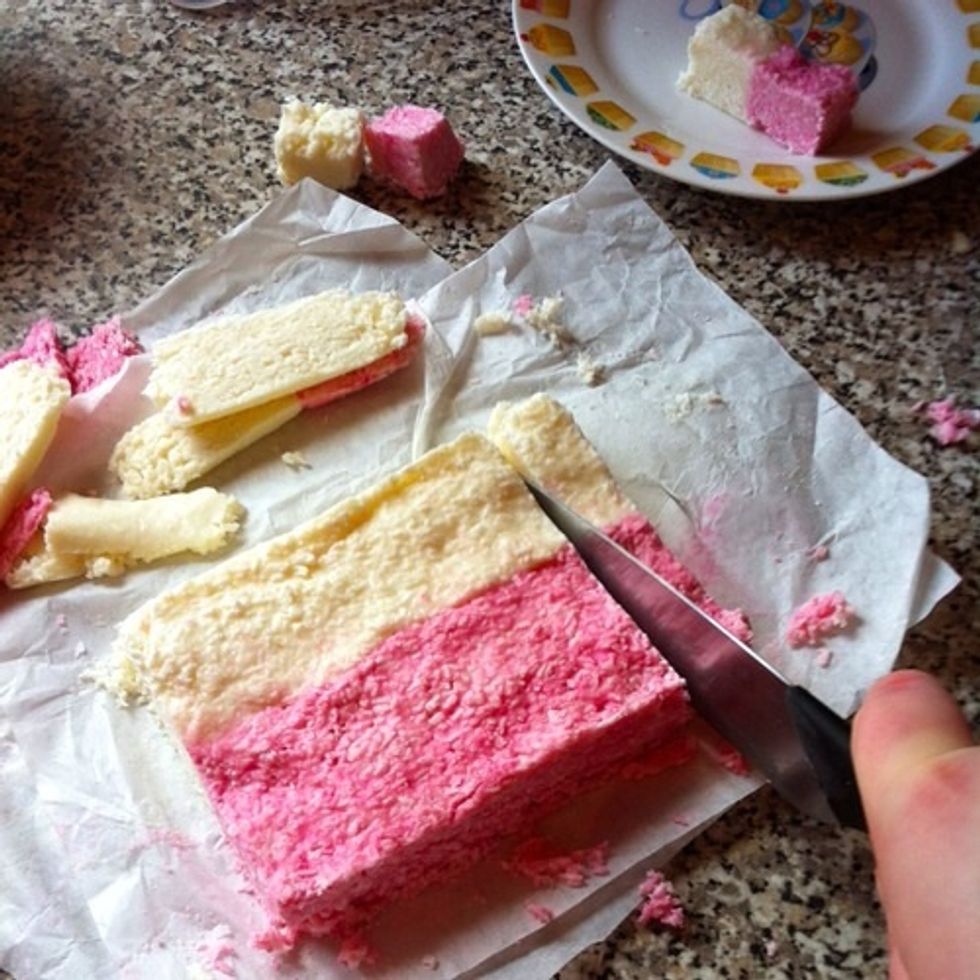 Then pop this in the fridge and leave to set for 2-3 hours. For best results, leave overnight. Cut the edges off (and eat them.) And then cut your coconut ice into lovely little slices!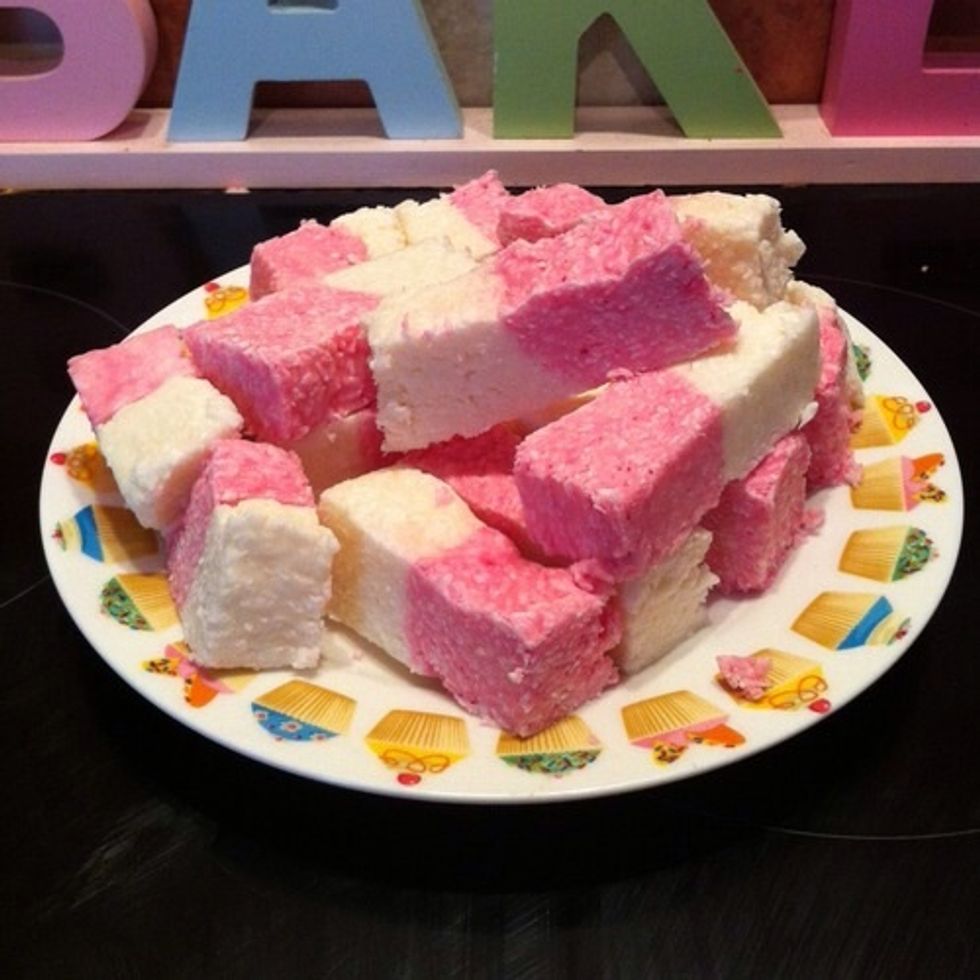 TA-DA!! Sit back and admire your beautiful and nostalgic sweet treat! For more see my blog www.shewhobakes.co.uk
200.0g Condensed milk
230.0g Powdered (icing) sugar
180.0g Desiccated coconut
Food coloring