How to make coconut cream pie larabars
I saw these bars on "Unwrapped" & figured I could make my own. After searching the web, this is what I came up with. There are endless combination options.
38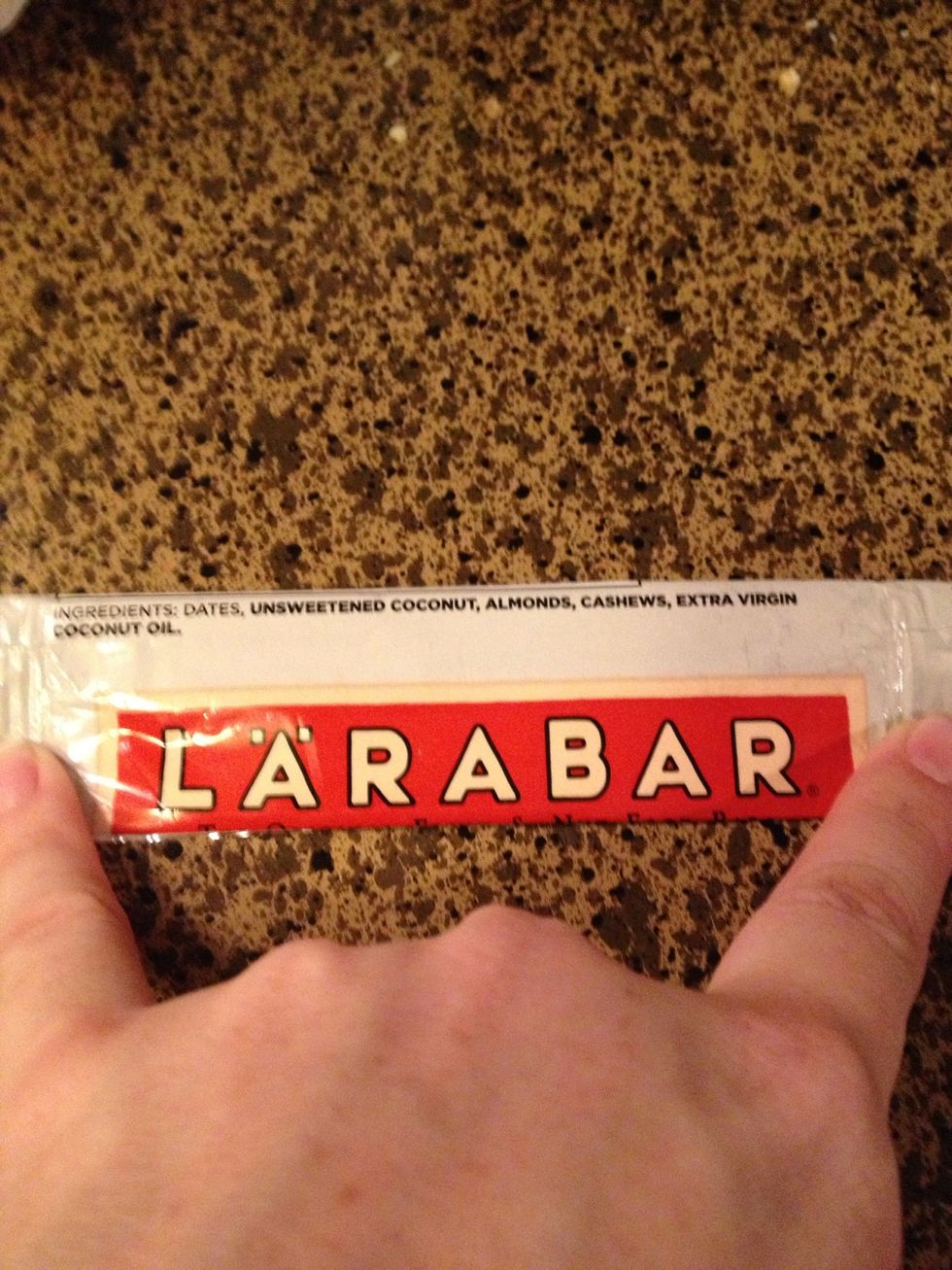 Check out the ingredients...you can pronounce it all! lol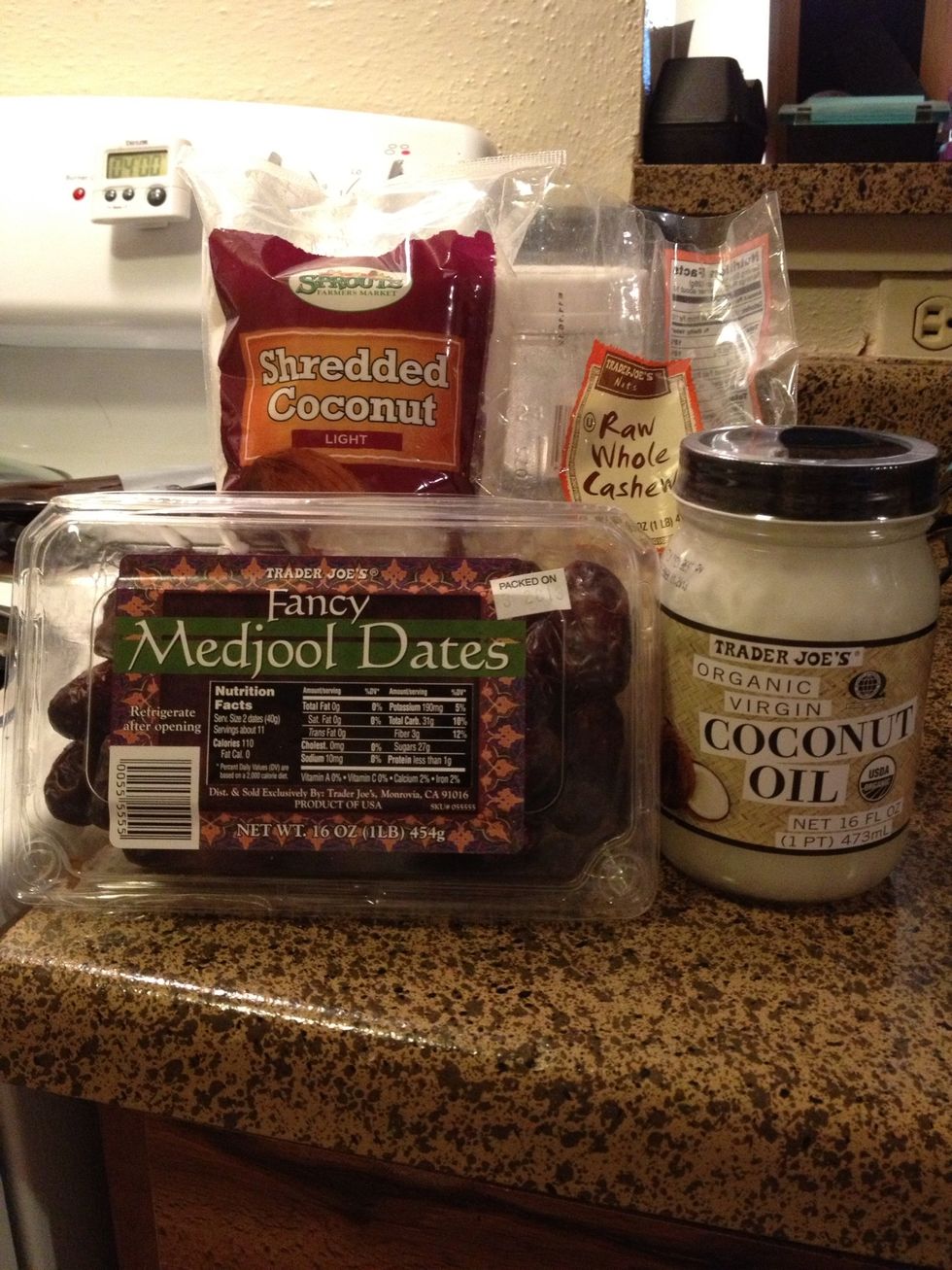 Gather your ingredients.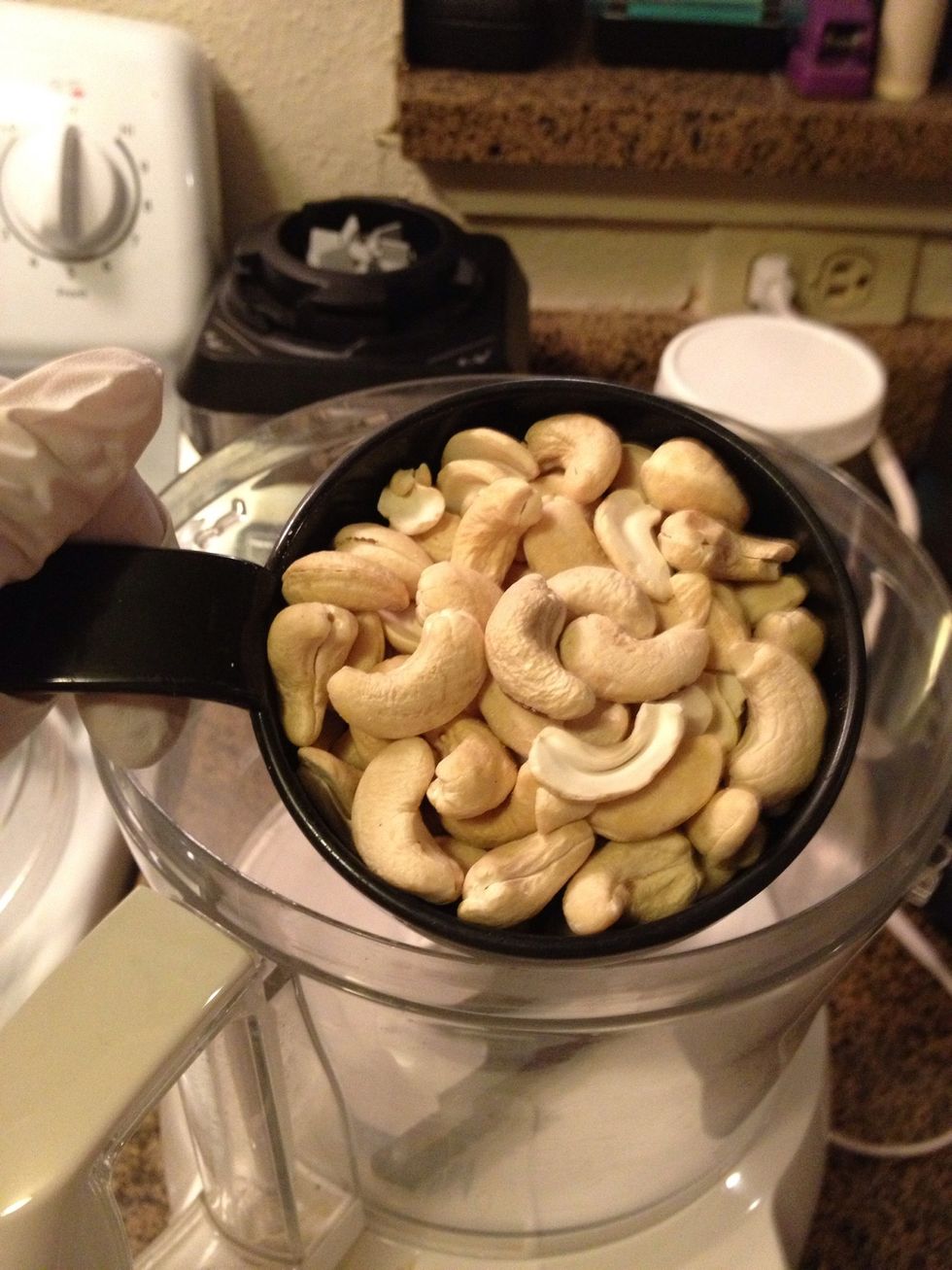 In a food processor, add 1 cup raw cashews & blend until a medium fine grind.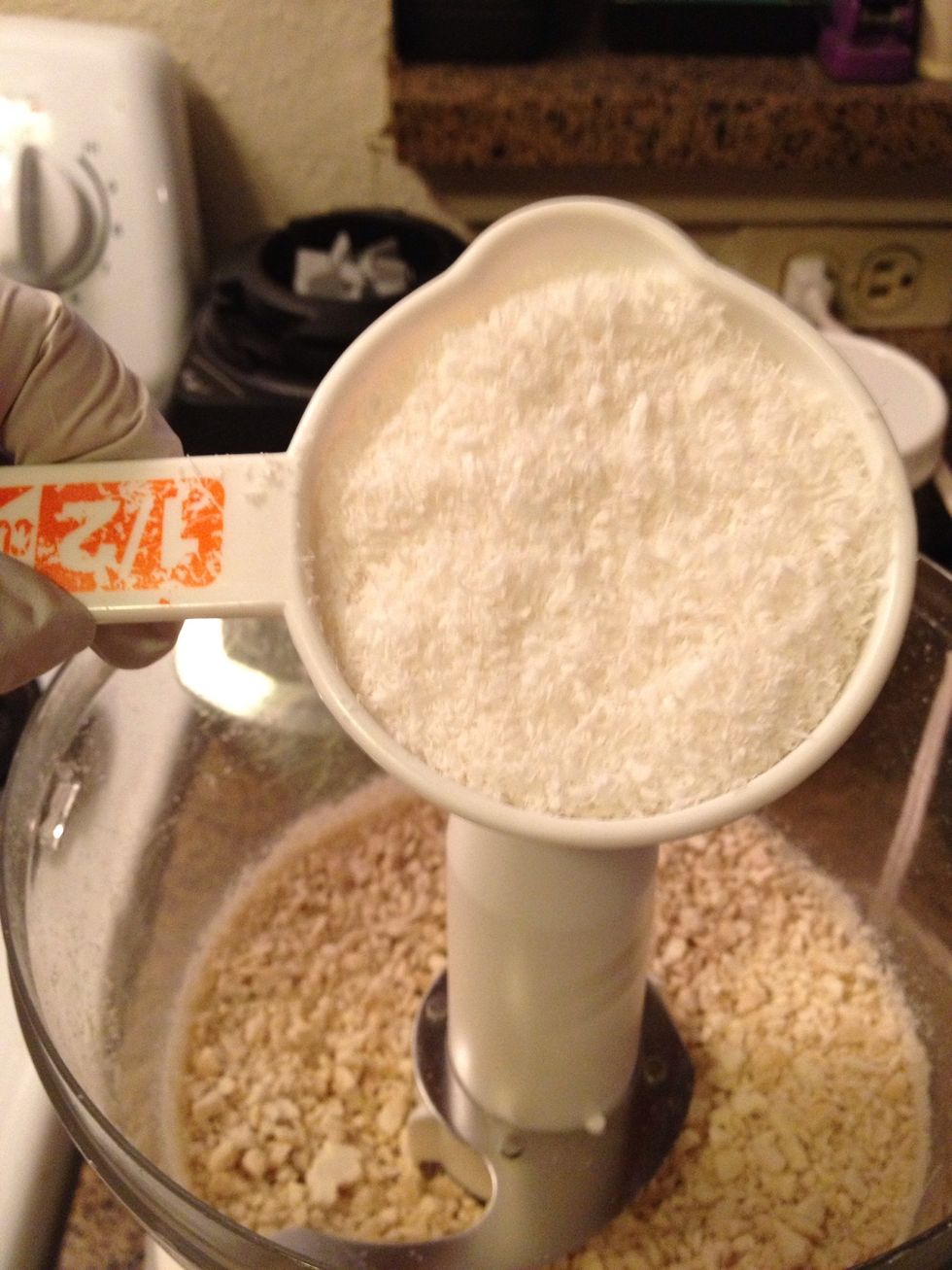 Add 1/2 cup unsweetened coconut & pulse into ground cashews, just to combine.
Put in a bowl & set aside.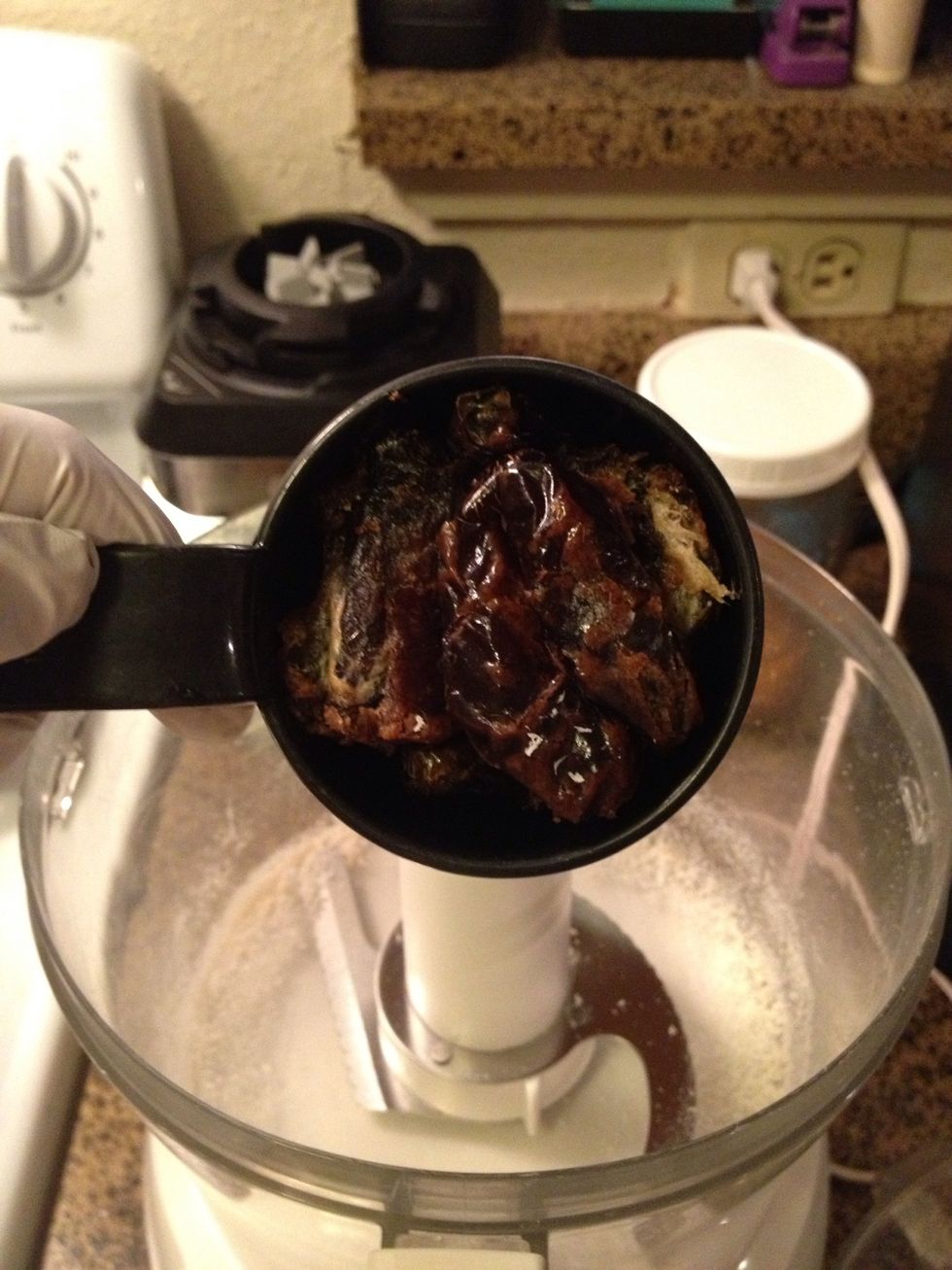 Add 1/2 cup of pitted dates to the food processor. This will be about 6-8 dates. You don't need to clean the processor before adding the dates. It will all be blended together.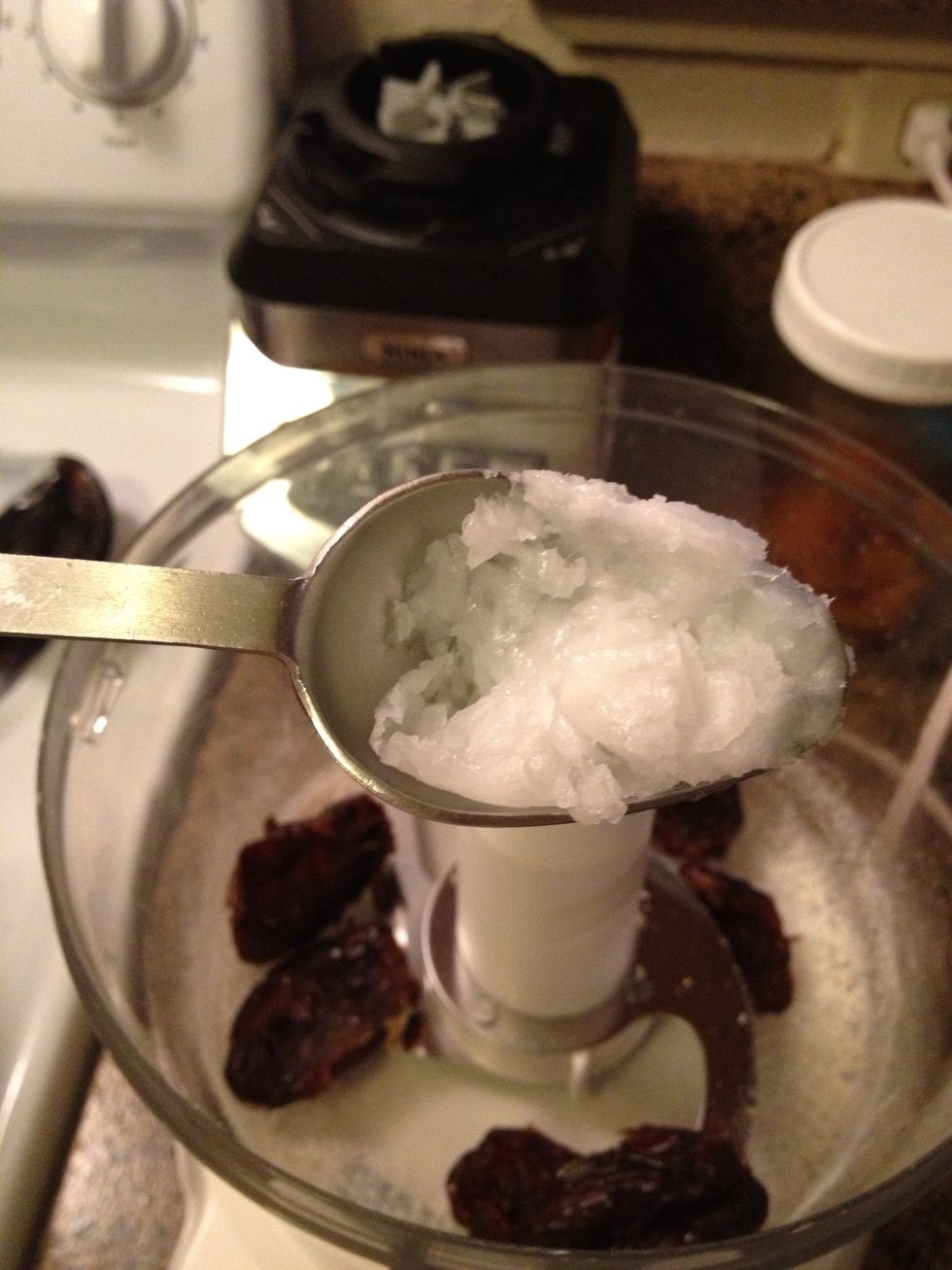 Add 1/2 - 1 Tbsp of extra virgin coconut oil. Blend these two ingredients until they form a ball of paste.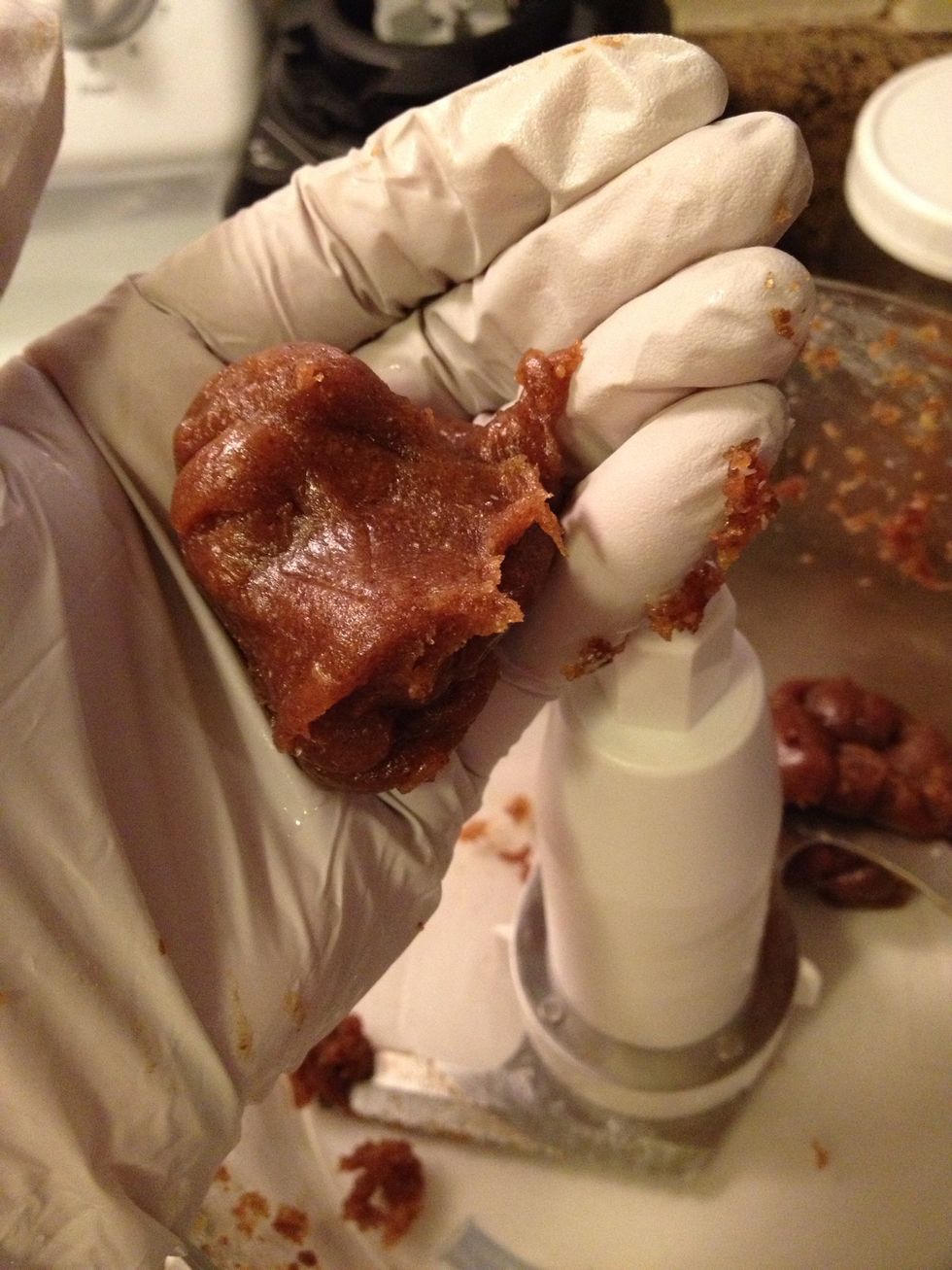 It will look like this.
Add the paste ball to the coconut/cashew mixture.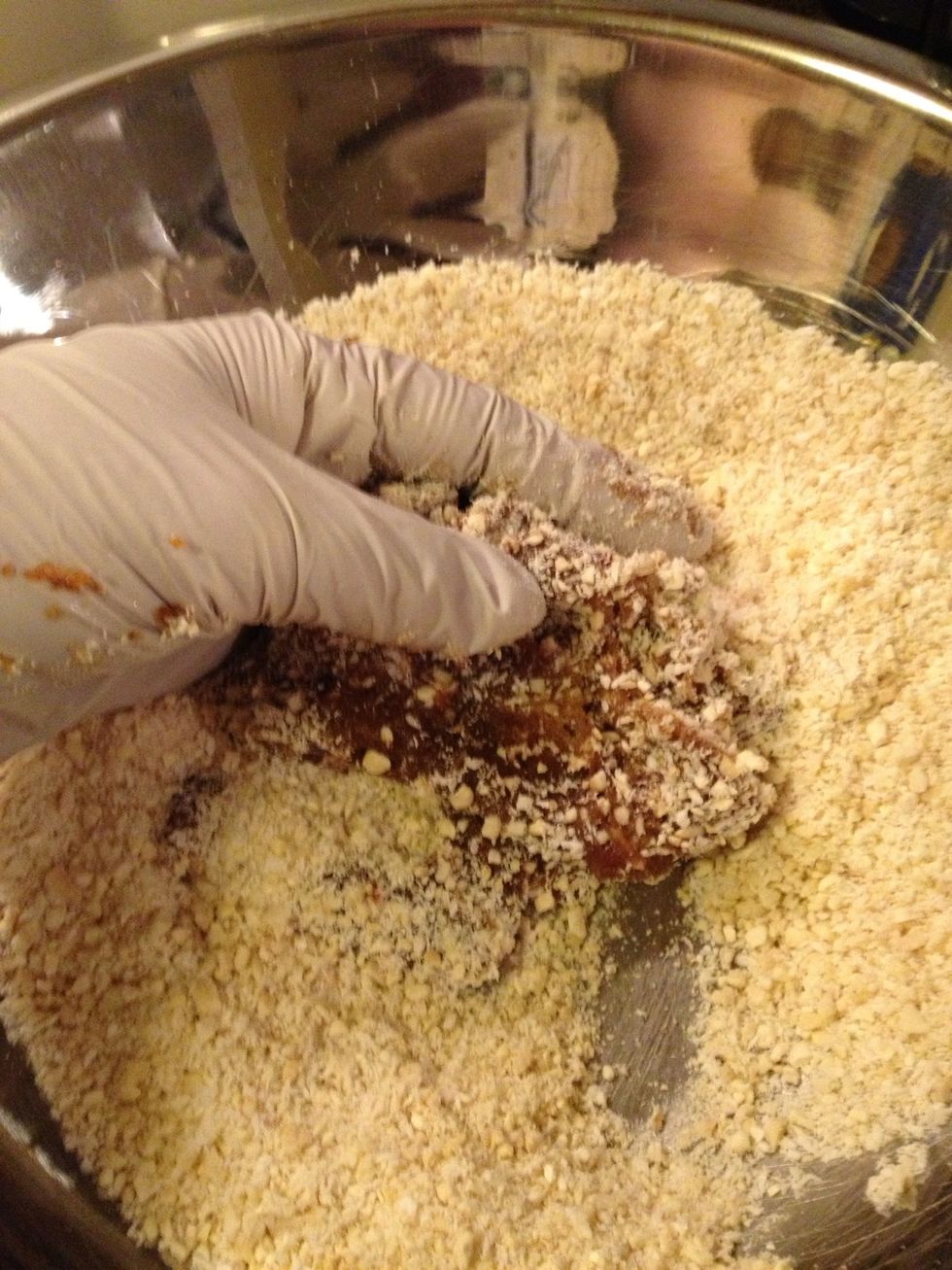 Knead together until we'll blended. I wear gloves, this is pretty sticky. FYI: I did not blend this in the food processor because from what I've read, it blends better by hand.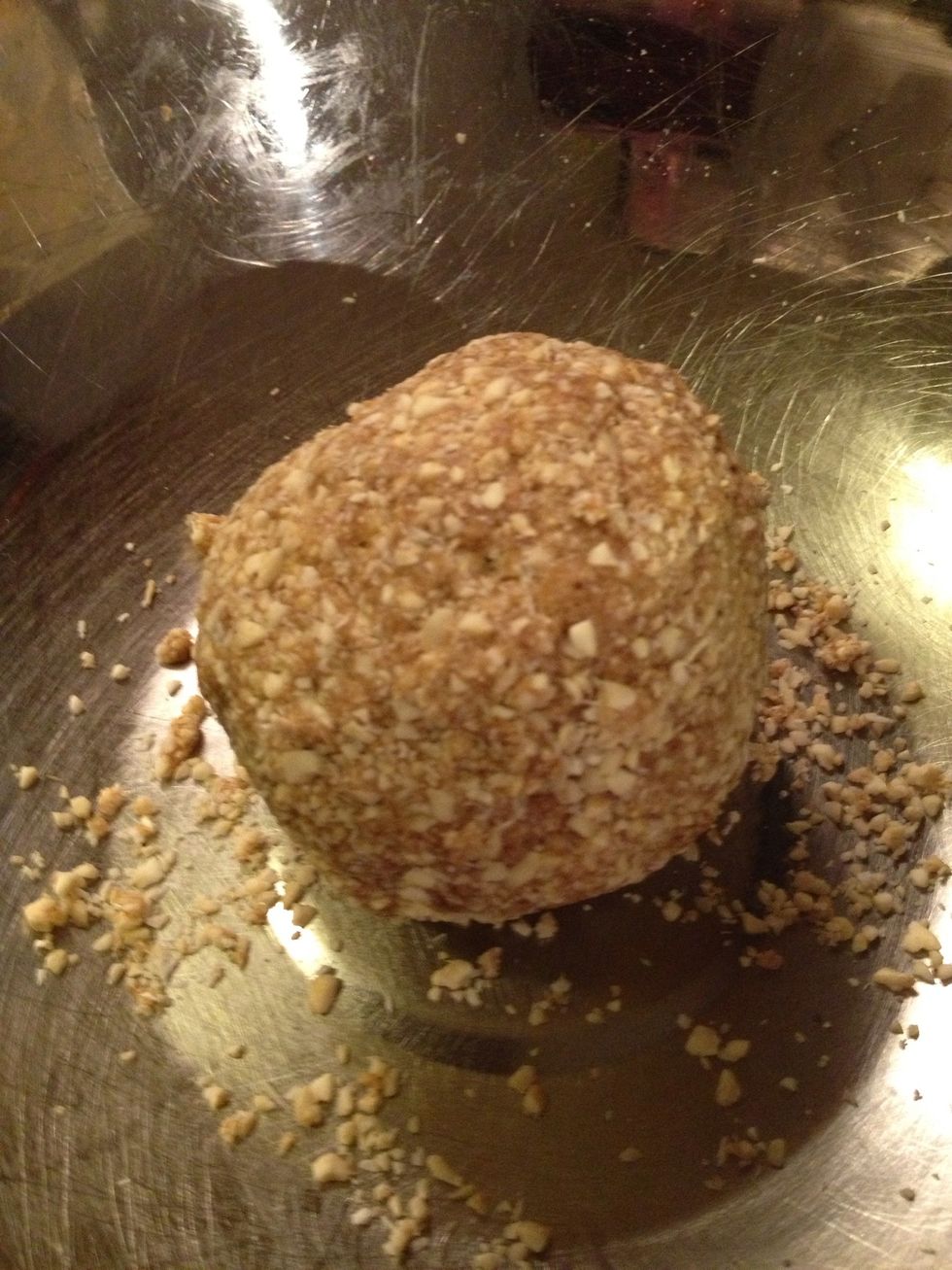 It will look like this when well blended.
Line a dish with plastic wrap. I sprayed the dish with a little water to help the plastic wrap stay in place.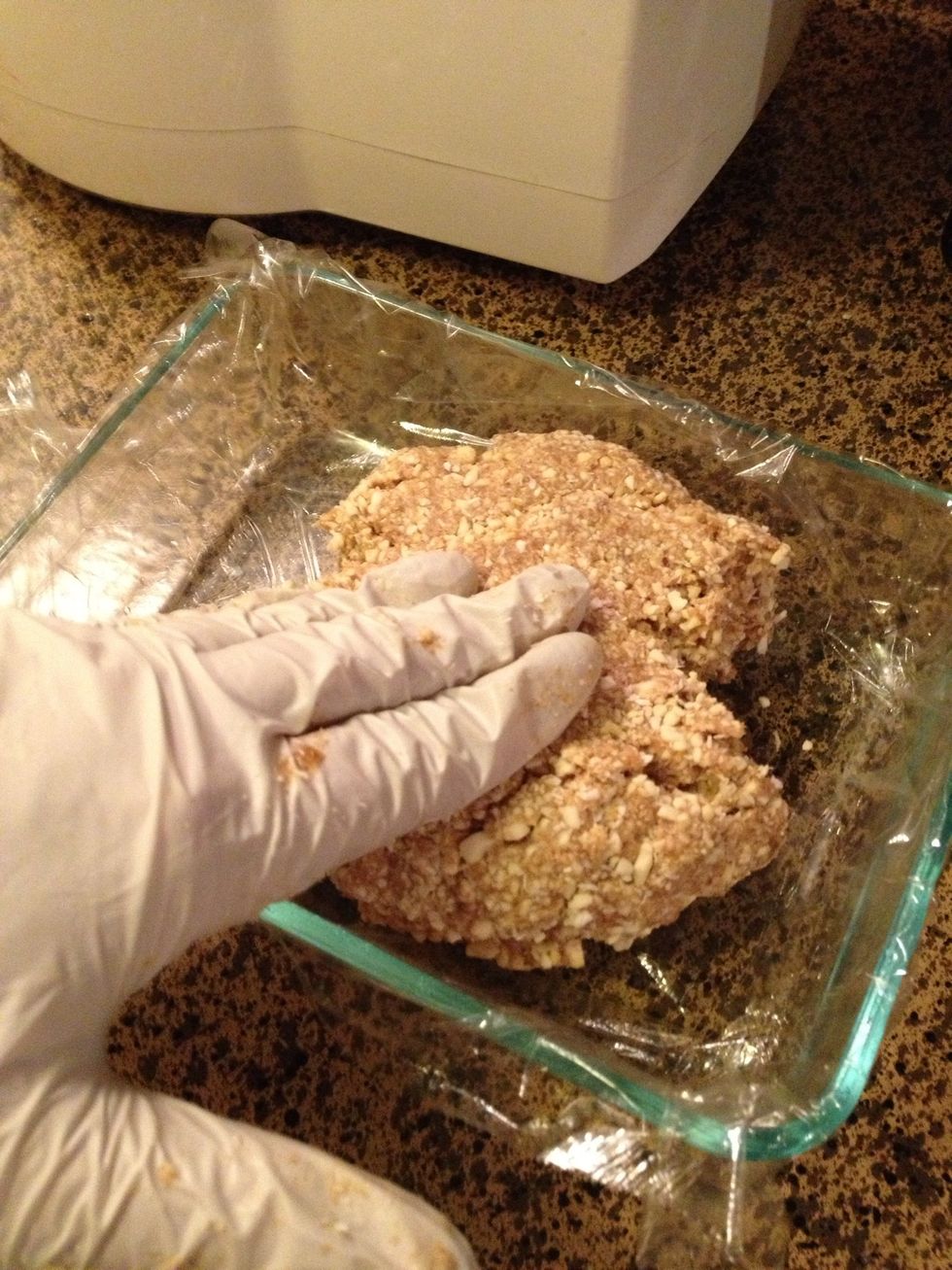 Smash the ball into the dish.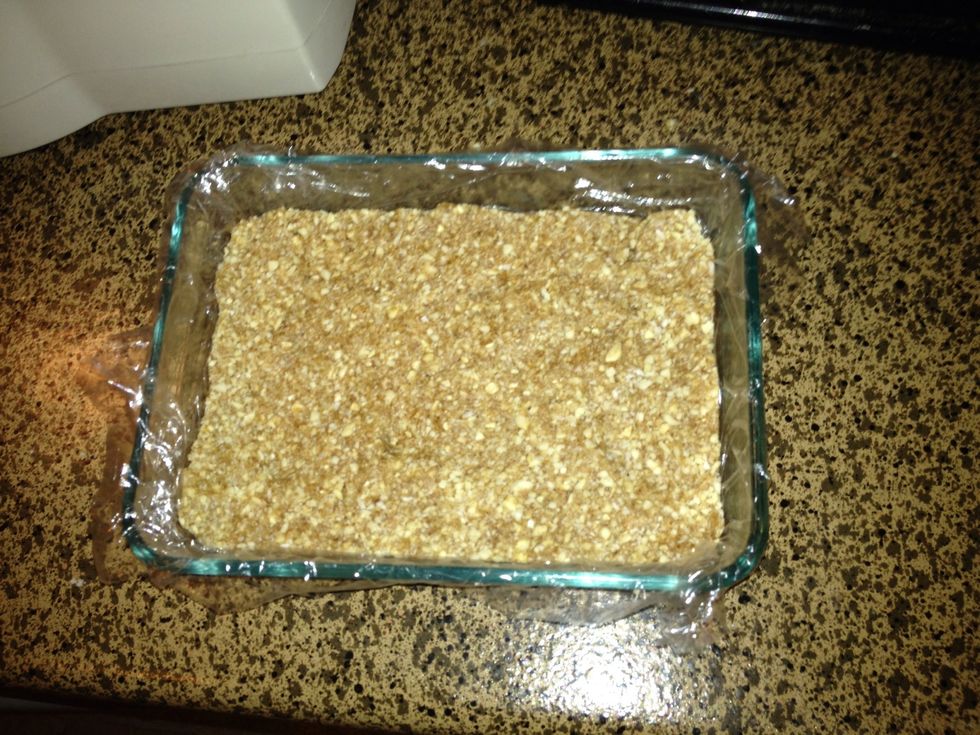 Get it nice & flat & even.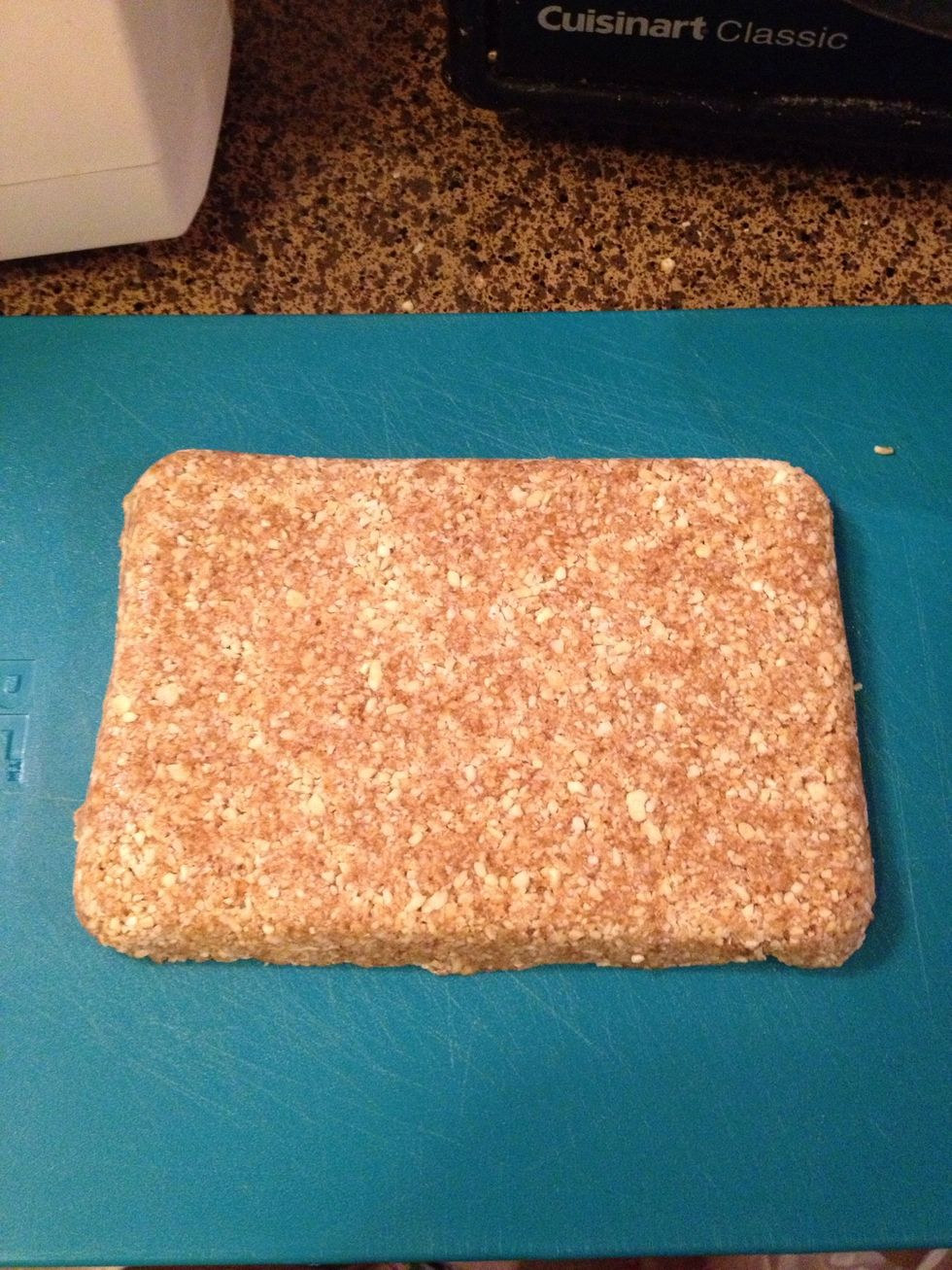 Turn out onto a cutting board.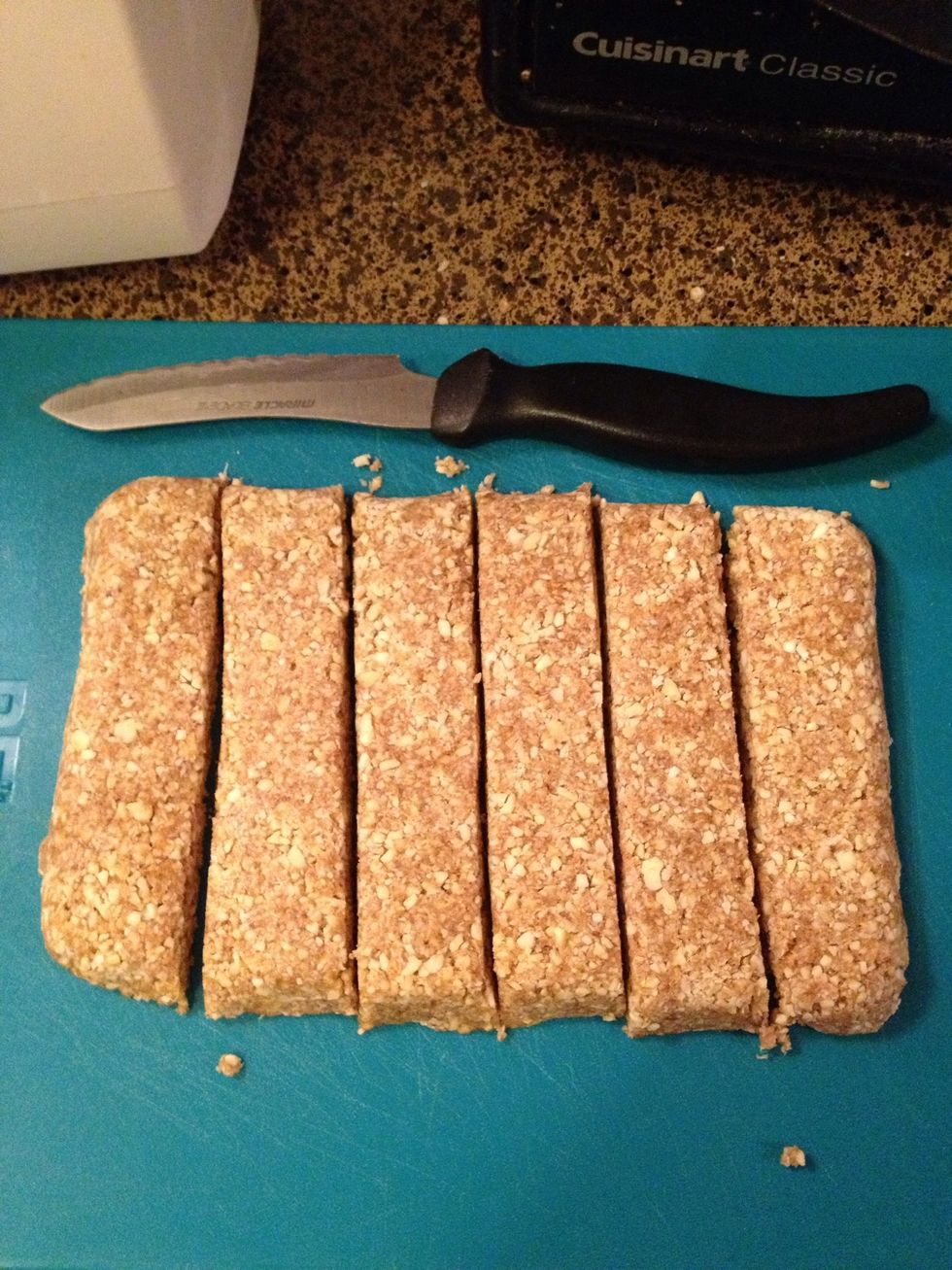 Cut into desired portions.
Bag up & enjoy! Done & Yum! These are best stored in the refrigerator.
1.0c Raw Cashews
1/2c Unsweetened Coconut
1/2c Pitted Dates (6-8)
1/2Tbsp Extra Virgin Coconut Oil
Food Processor
Amy Taylor
I love to cook, create & save money! Most of my post will involve recipes that are inexpensive to make, yet tasty! Plus other DIY projects. Enjoy!