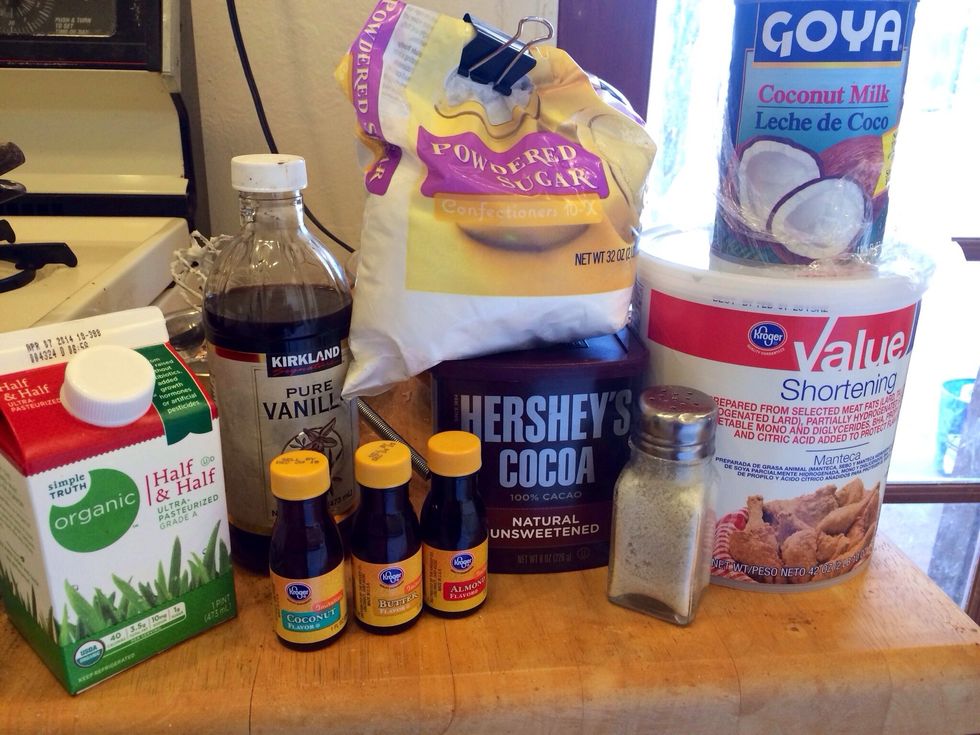 These are all the ingredients I used. Feel free to choose whatever brand you may like
Mix liquids (half & half, flavorings, coconut milk) and salt first. If you don't want to use half & half feel free to use water. The mixture won't be creamy if you use water.
Add your solids( shortening, powdered sugar, cocoa). Mix with a spatula or wisk by hand first then mix them together using a mixer of your choice. The consistency will be stiff buttercream.
Add extra coconut milk a tablespoon at a time to get desired consistency. Enjoy!!!
1.0lb Powdered sugar
1.0c Shortening
3/4c Natural unsweetened cocoa
1.0tsp Coconut flavor/extract
1.0tsp Butter flavor/ extract
1.0tsp Almond flavor/ extract
1.0tsp Pure Vanilla extract
6.0Tbsp Half & Half
2.0Tbsp Coconut milk
1.0pch Salt
1.0 Mixer
Angelica Santamaria
I'm a simple girl who loves DIY projects! Bake, Cook, Paint, be Crafty, Exercise and Love Life!!!