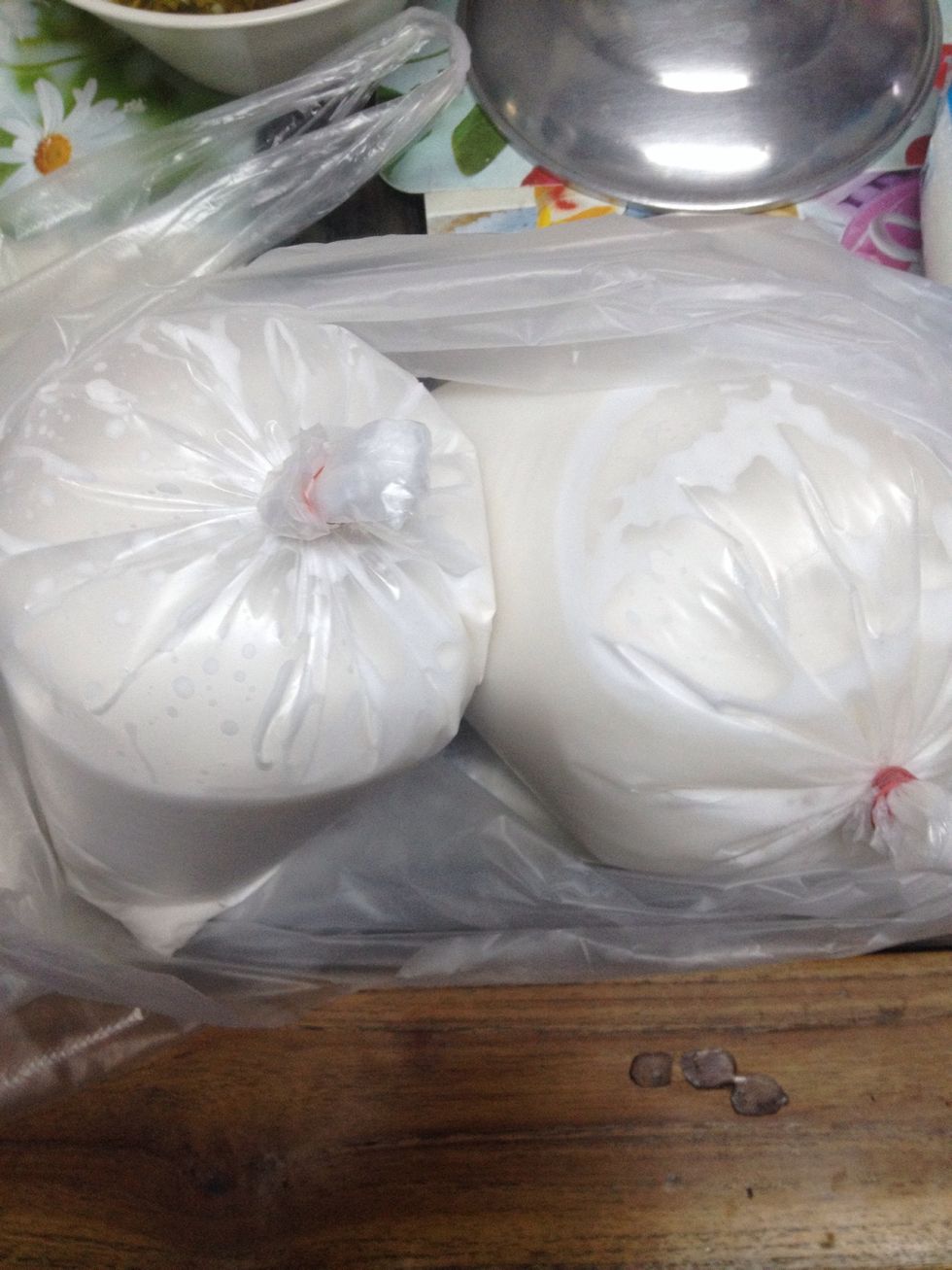 เตรียมหัวกะทิ กับหางกะทิอย่างละ 1/2 กิโลกรัม Selective preparation The coconut milk of head and tail 1/2 pounds each.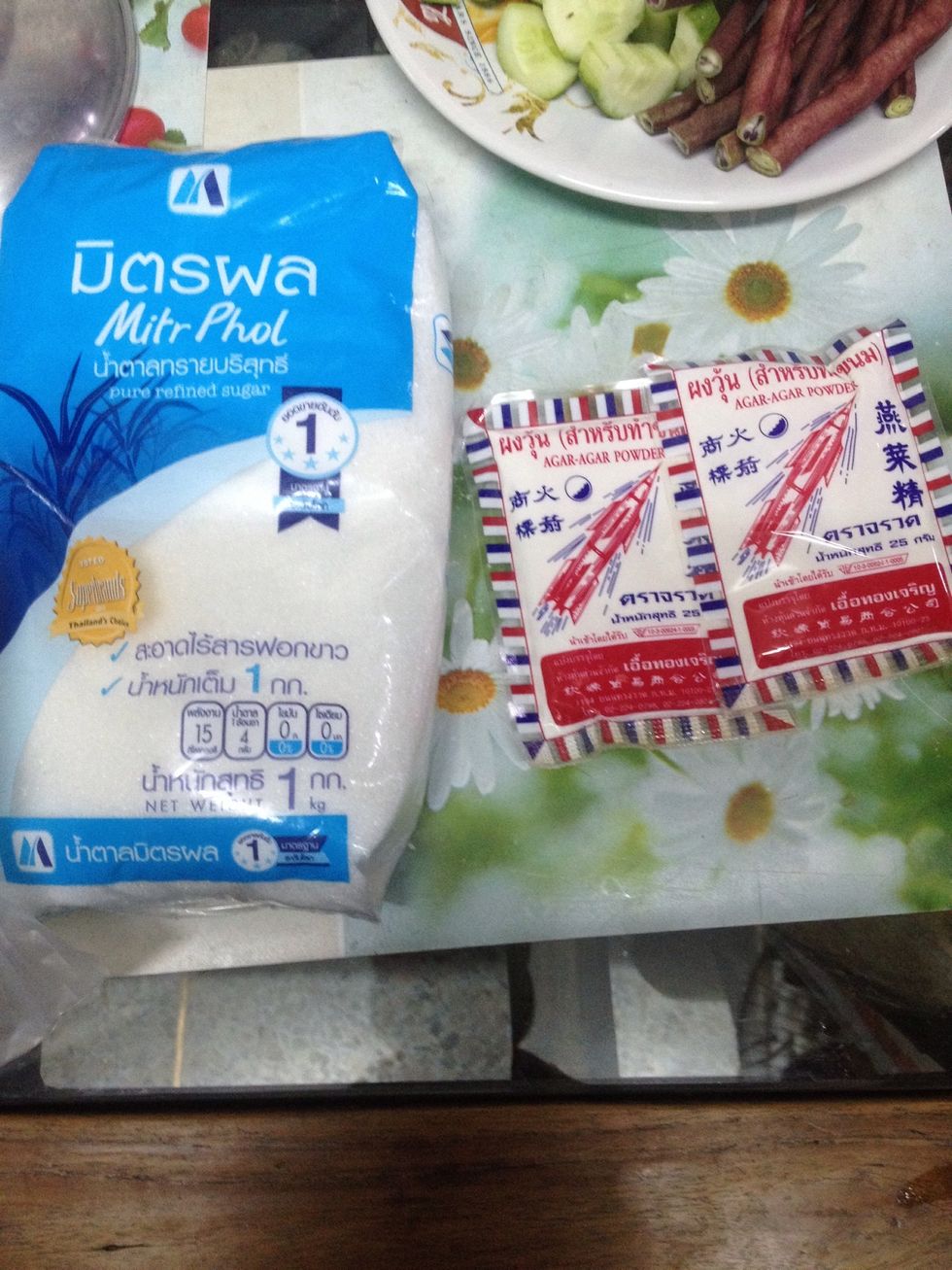 น้ำตาลทรายขาว 1 กิโลกรัม และผงวุ้น ตราจรวด 2 ซอง 1 kg of sugar and gelatin powder 2 packets Rocket.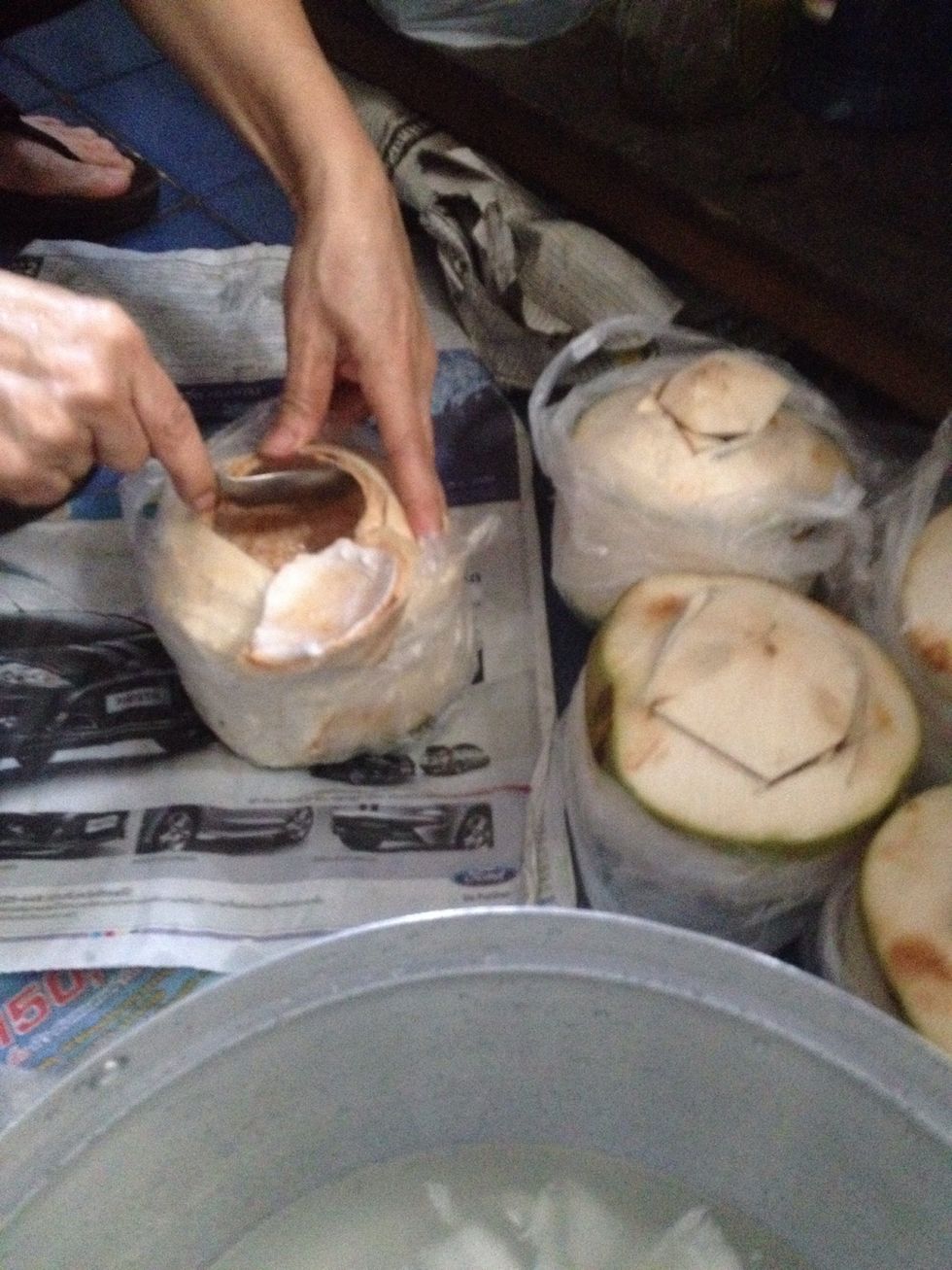 นำมะพร้าวอ่อน 5 ลูกที่เตียมไว้ เพื่อใช้น้ำมะพร้าว และขูดเอาเนื้อมะพร้าวอ่อน 5 balls of the coconut now provided. To use coconut water And scrape out the coconut meat
คนน้ำมะพร้าว และเนื้อมะพร้าวให้เข้ากัน The coconut water and coconut together.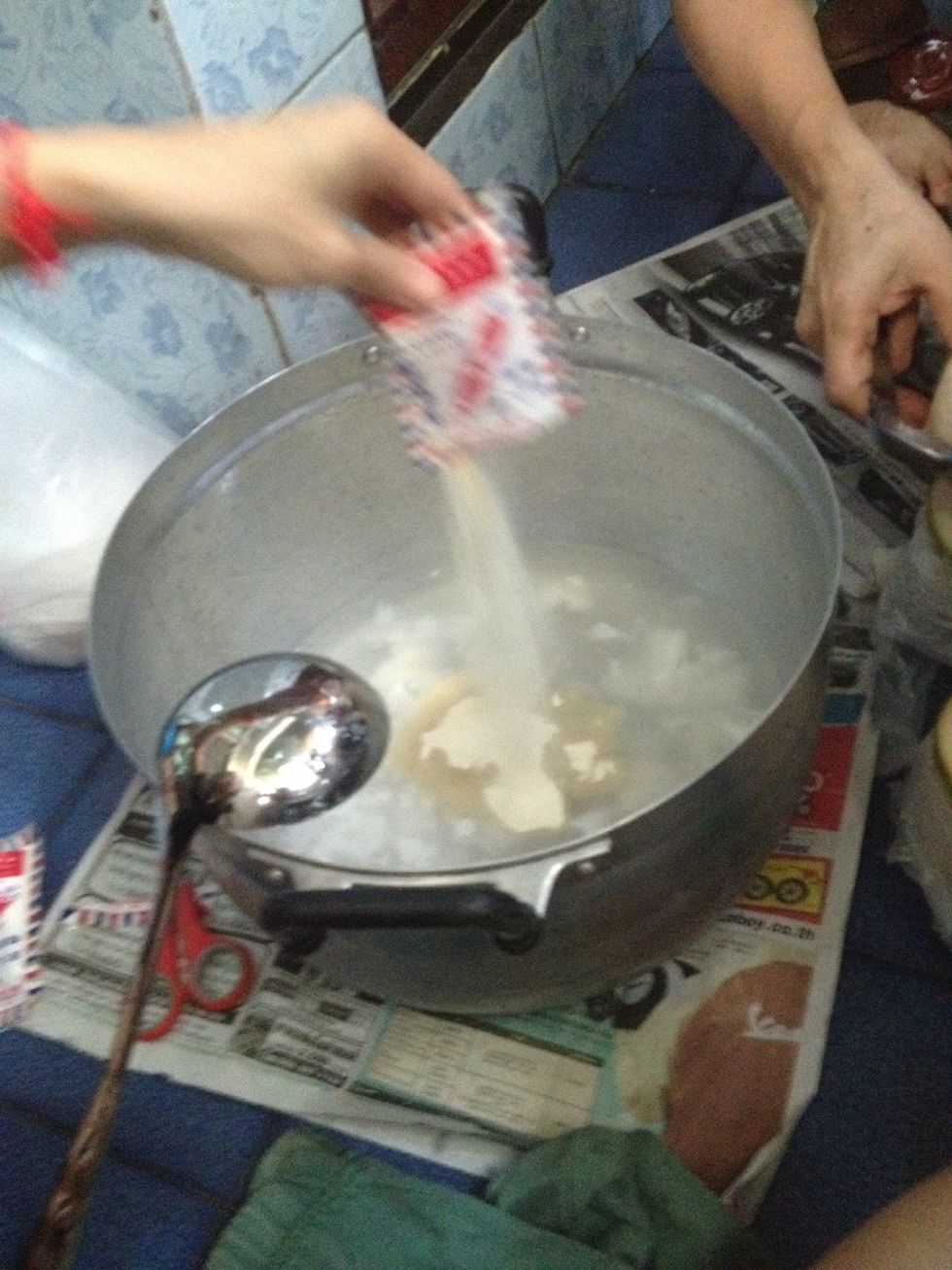 นำผงวุ้นเทใส่ทั้ง 2 ซอง Put the gelatin powder 2 packets.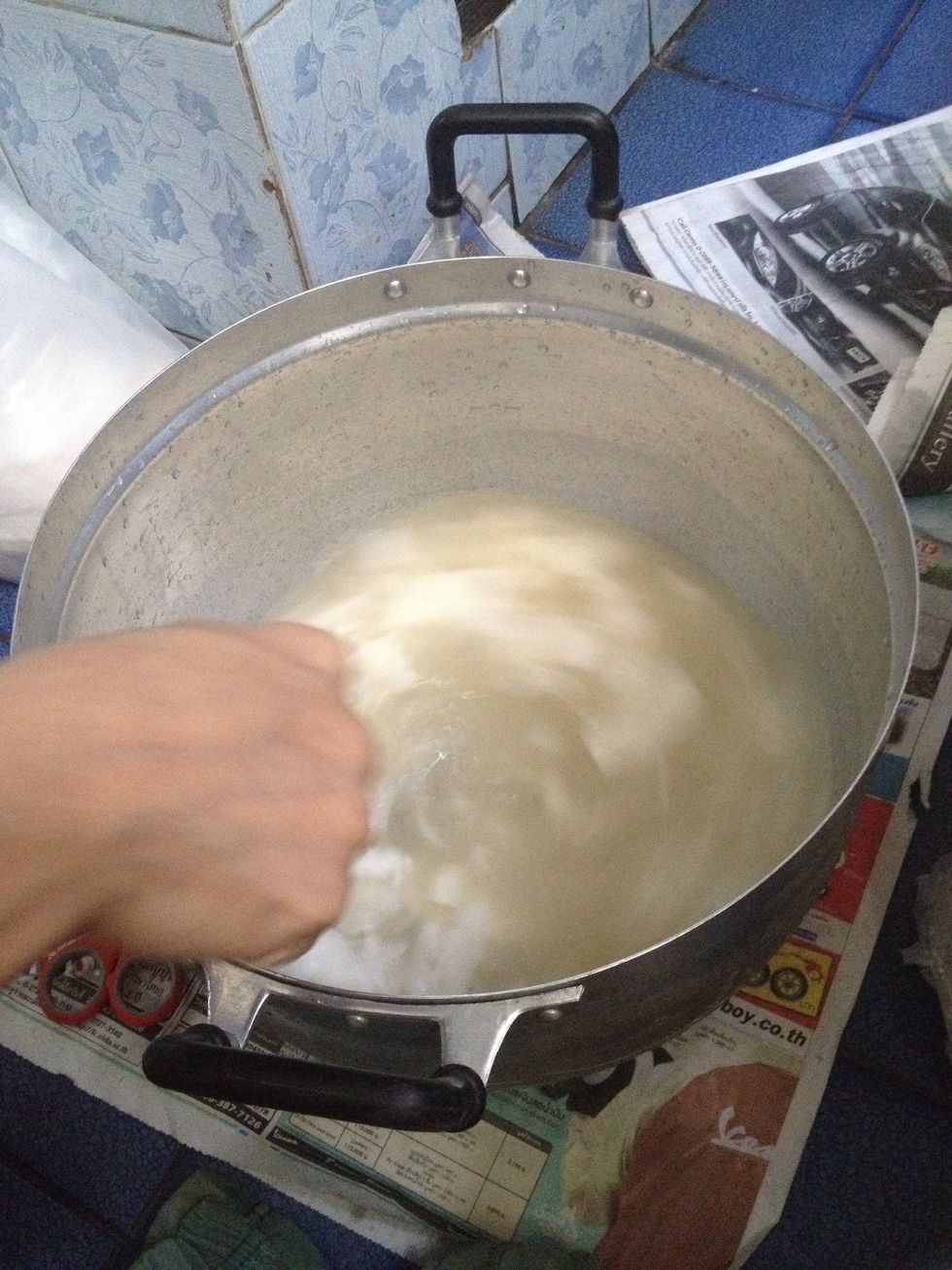 คนให้เข้ากันประมาณ 3 นาที Stir for 3 minutes.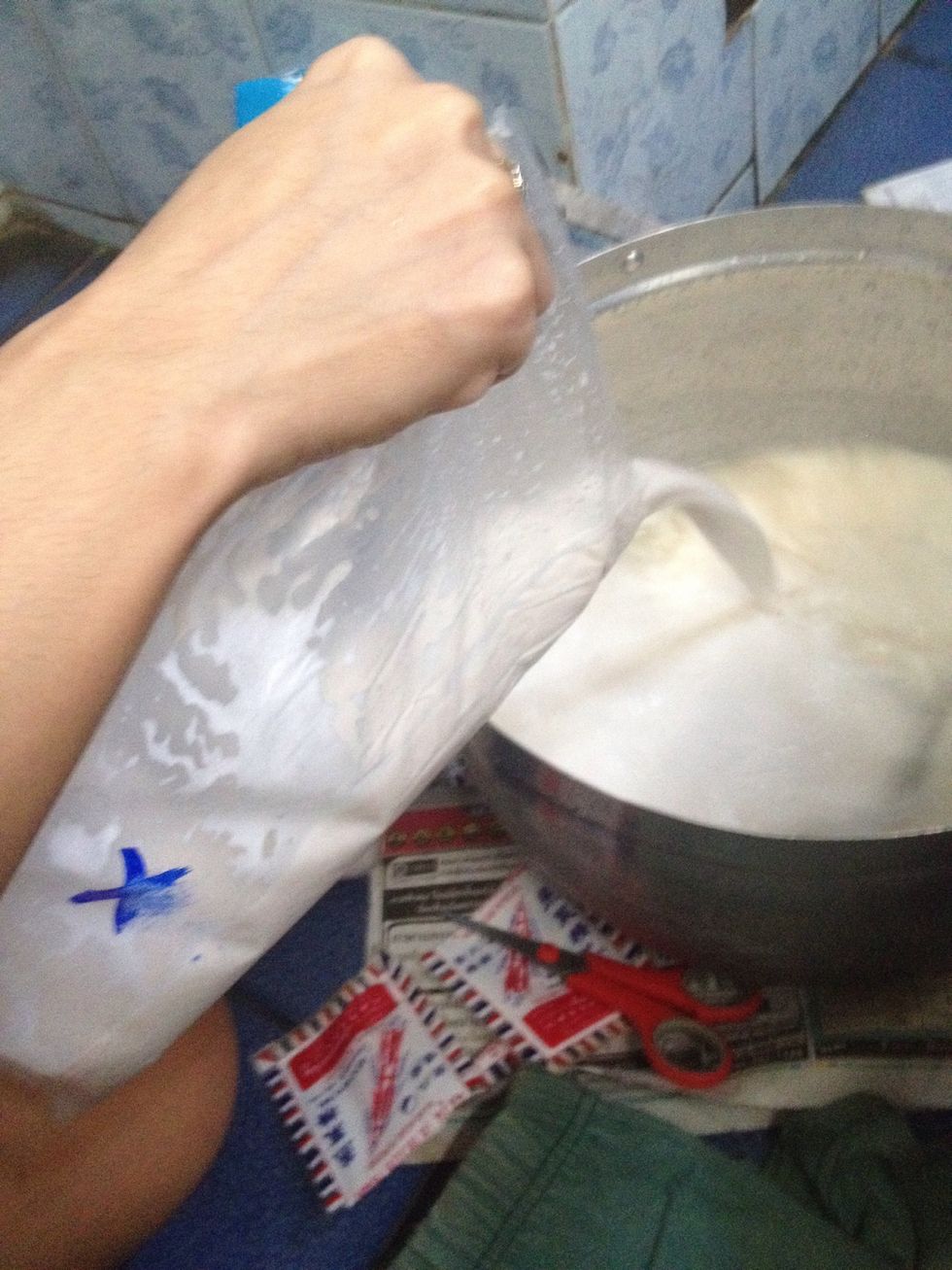 หลังจากนั้นใส่หัวกะทิลงไป After that, put the coconut milk head into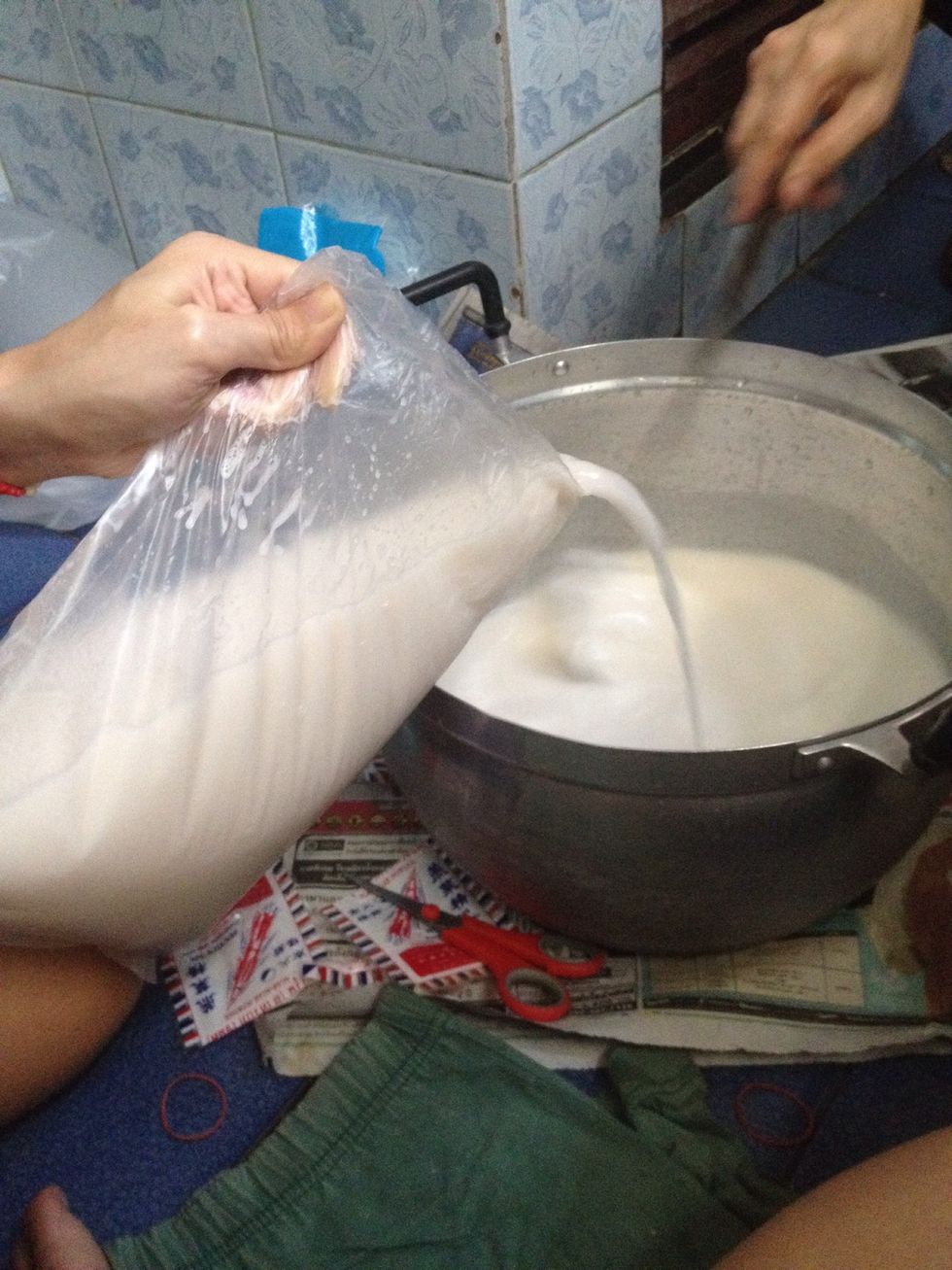 ตามด้วยหางกะทิ Followed by coconut milk tail.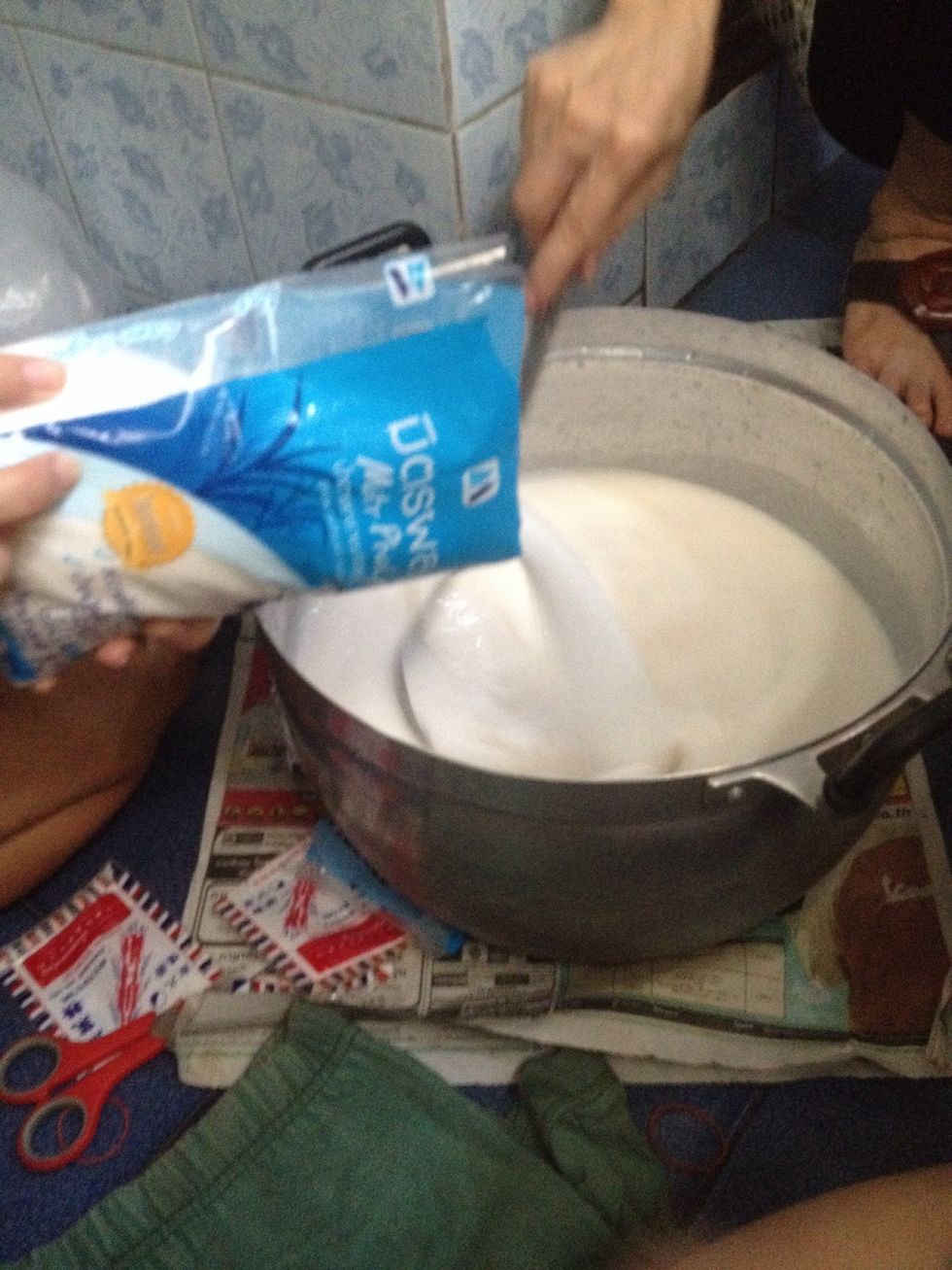 ตามด้วยน้ำตาลทรายขาว 1 Followed by 1 kg of white sugar.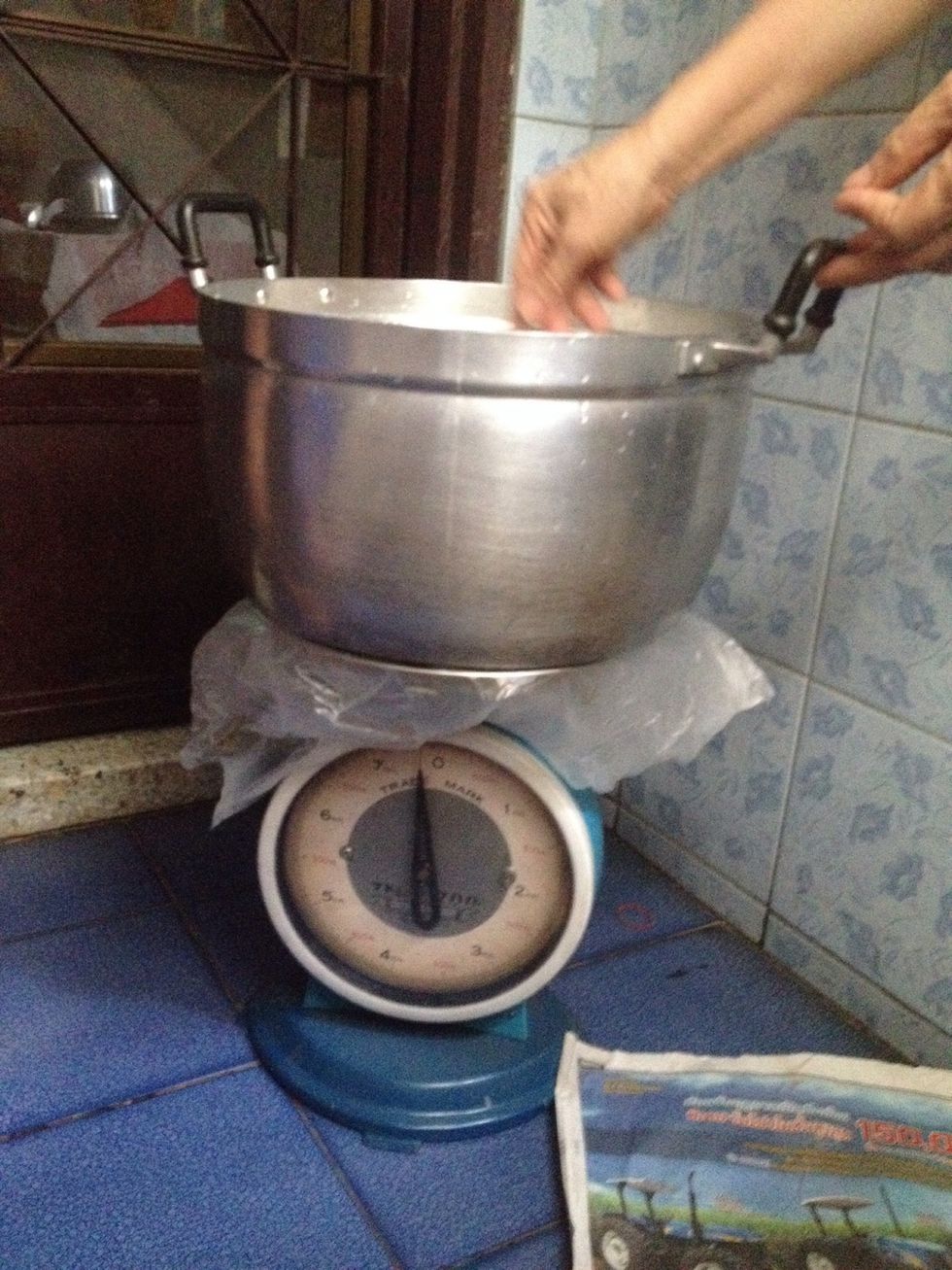 คนให้เข้ากันแล้ว ก็นำส่วนผสมทุกอย่างมาชั่งให้ได้ 7 กิโลกรัม ถ้าไม่ถึงก็เติมน้ำเปล่าลงไปเพื่อให้ได้น้ำหนัก 7 กิโลกรัม After stirring well, then brought all the ingredients to be weighed 7 pounds.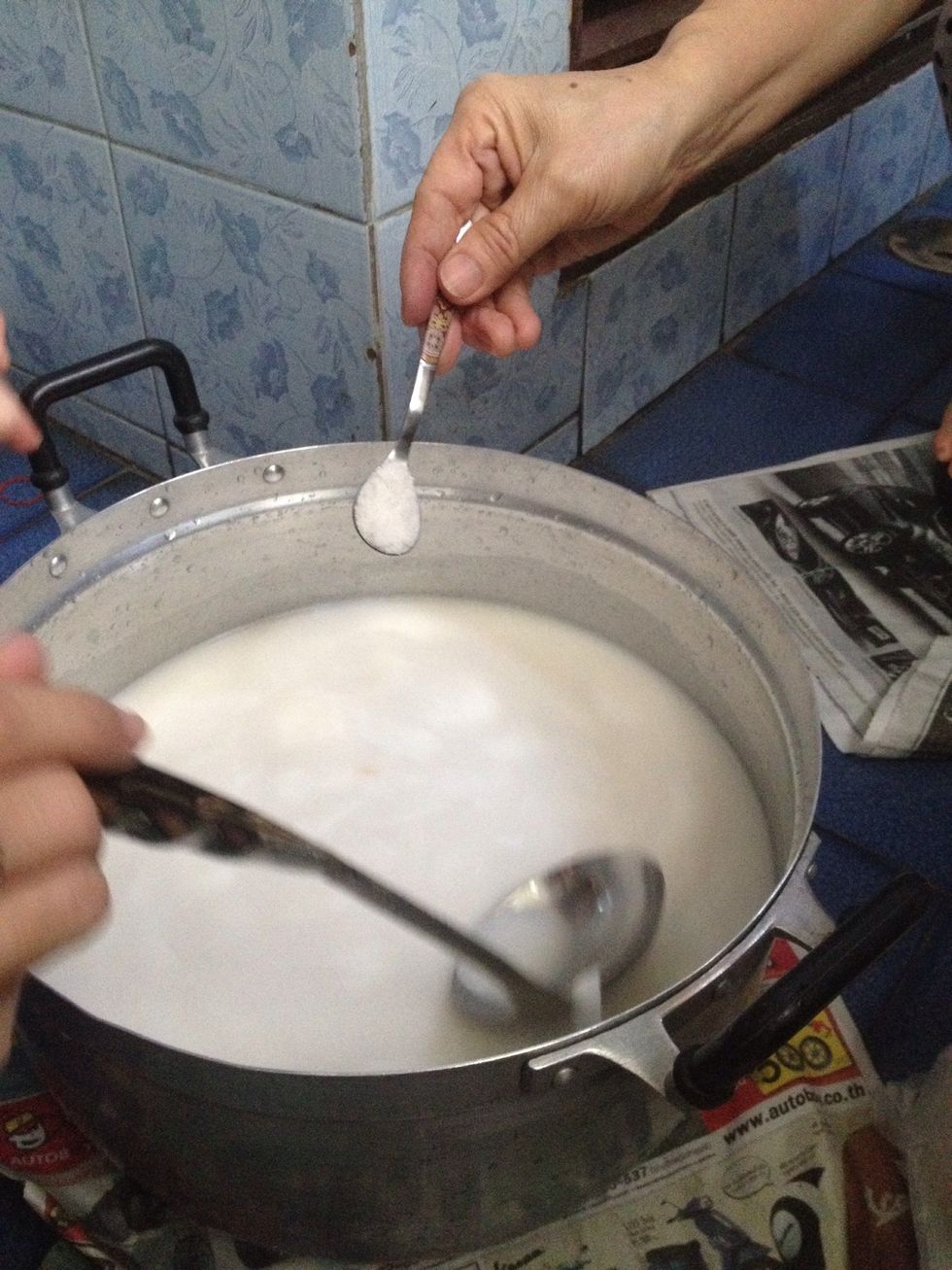 เติมเกลือป่น ลงไปเล็กน้อย ประมาณ 3 ช้อนชา Add a little salt to around 3 tsp.
แล้วนำมาขึ้นต้ม โดยใช้ไฟแรง แล้วคนจนกว่าจะเดือด ประมาณ 20 นาที It was cooked up by the heat and stir until boiling, about 20 minutes.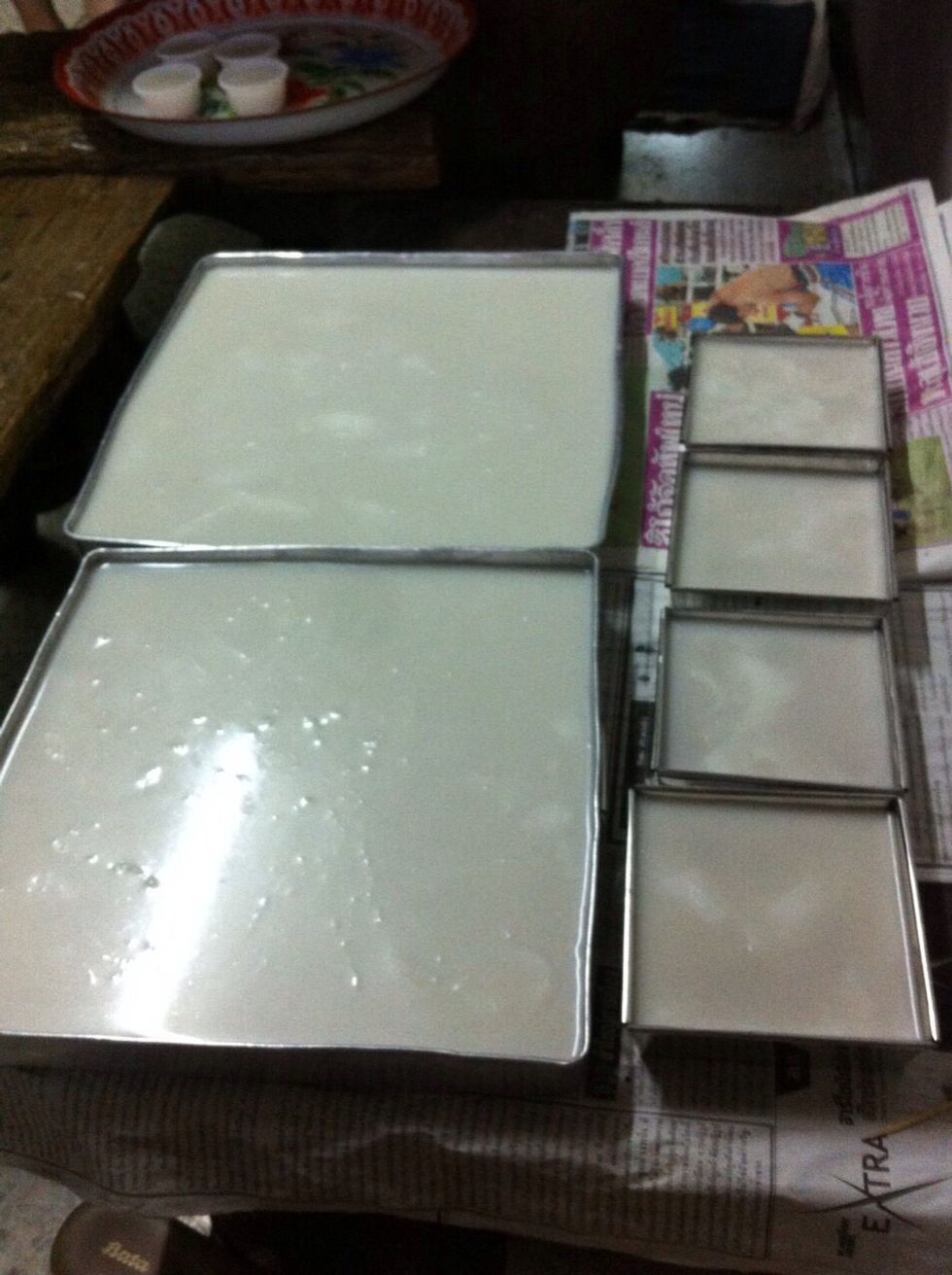 พอเดือดก็ปิดแก๊สได้เลย แล้วนำวุ้นมะพร้าวมาใส่พิมพ์ที่เราเตรียมไว้ รอจนวุ้นเย็นแล้วทานได้เลยค่ะ When it boils, shut off the gas at all. Then put jelly on a plate. Wait until the jelly cool and eat it.
5.0 Coconuts
2.0 Agar
1/2kg Coconut milk(head)
1/2kg Coconut milk
1.0kg Sugar
Salt
Amphoe Muang Phitsanulok, Phitsanulok, Thailand