Learn to make a quick and easy Coco-Lemon body lotion that smells divine and absorbs beautifully, leaving your skin soft and happy.
40
Gather the tea, a strainer, and a glass measuring cup to steep the tea in.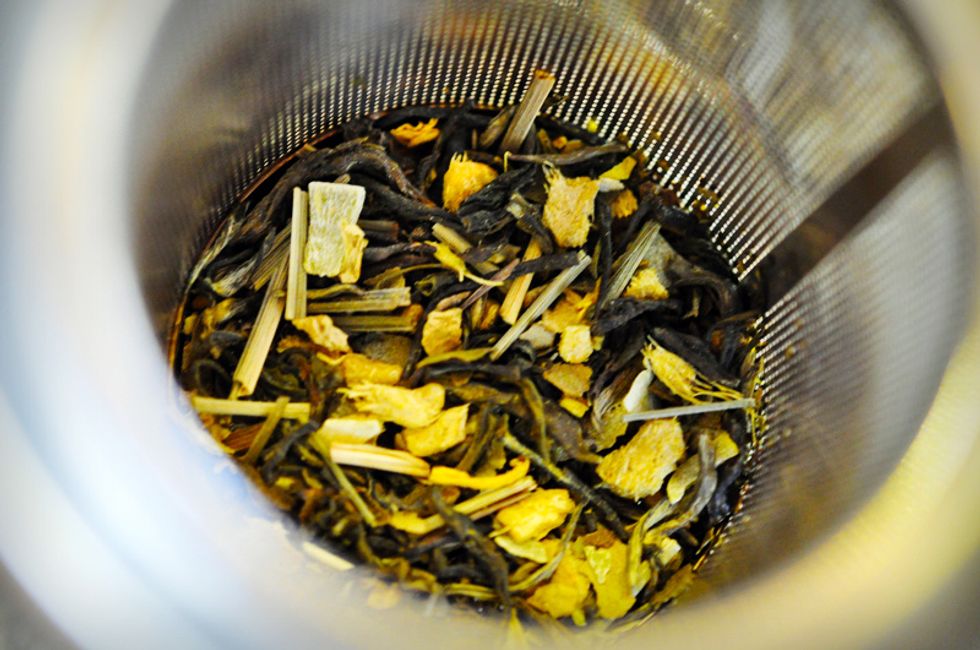 Measure out 2 tsp of DavidsTea Coco-Lemon Thai tea leaves.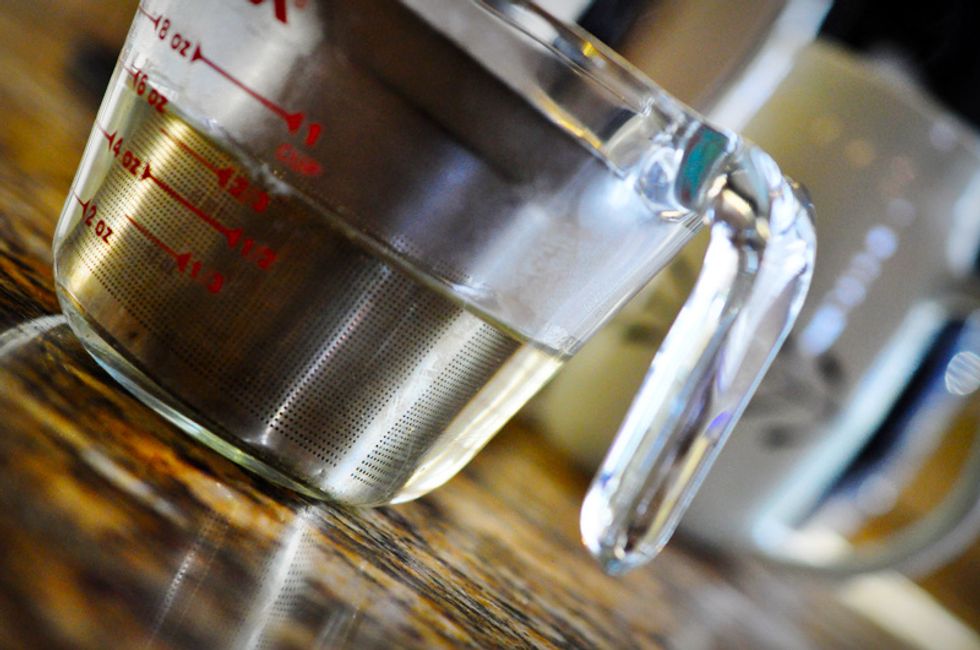 Pour approximately 180mL (2/3 cup) of 92°C water over the tea leaves. I like to boil the kettle and let it sit for about 10 minutes before pouring. Let steep for about 5 minutes.
Remove the strainer full of leaves and set the tea aside to cool while you gather the rest of your ingredients.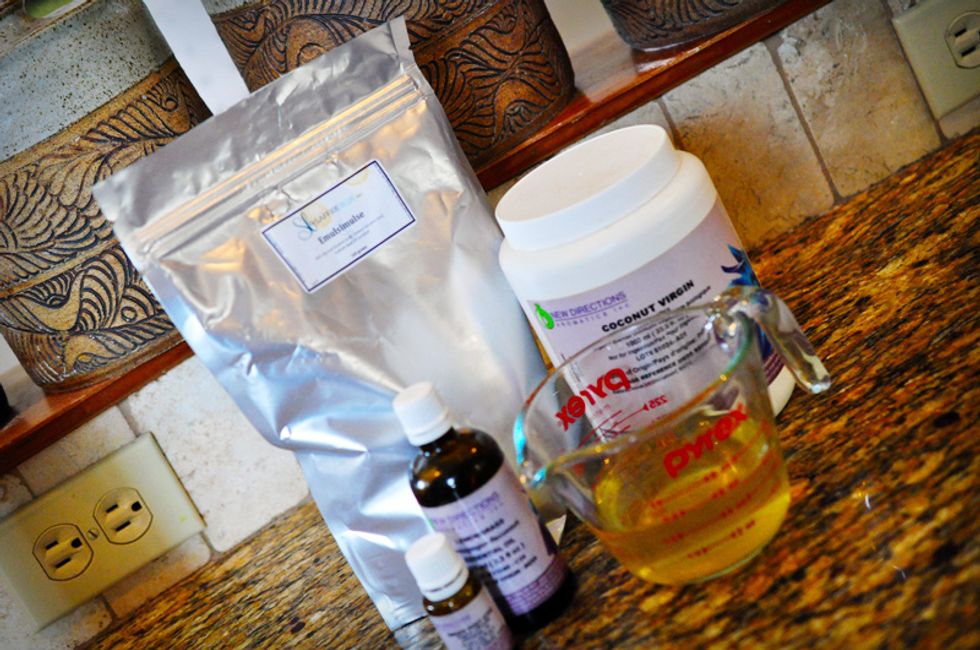 Gather the rest of your ingredients. You will also need a scale that measures grams (easily found in kitchen shops for ~$15) and a small saucepan.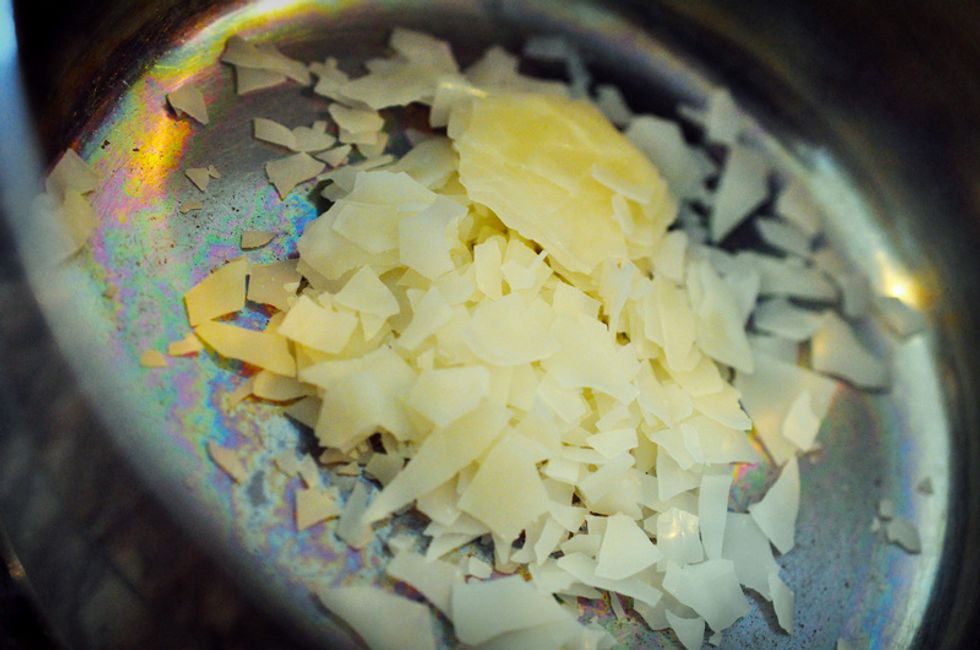 Weigh out your emulsifying wax into the saucepan. Emulsifying wax is a waxy substance that makes creating water-oil emulsions super easy. It's easily available online. Do not use beeswax instead!
Weigh out your coconut oil and melt the emulsifying wax and coconut oil together over medium low heat.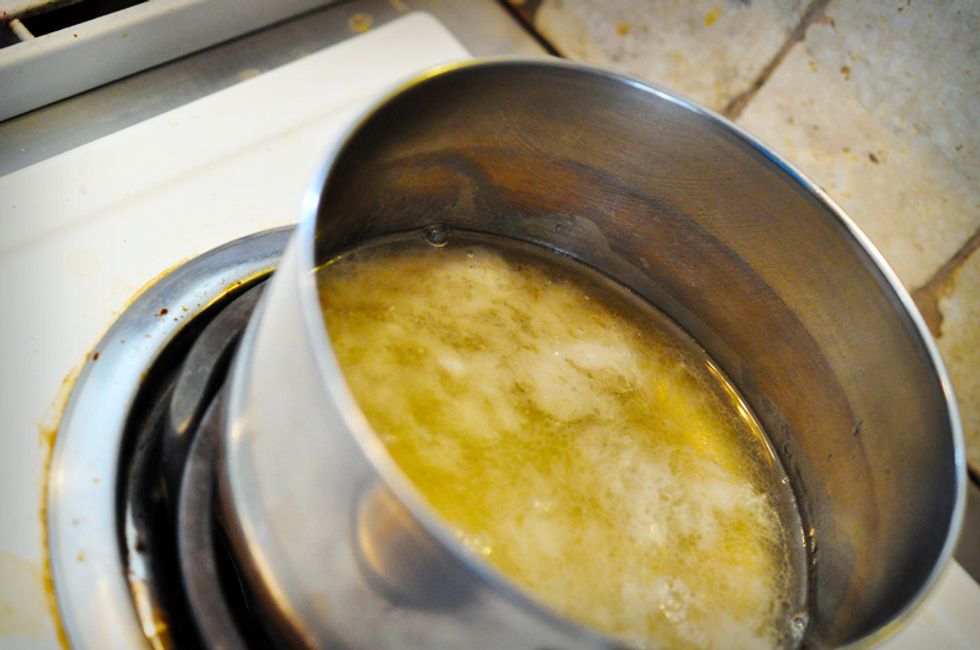 Once the oils are melted pour in the tea—it should still be a bit warm at this point. Ensure the mixture heats through so everything is the same temperature and liquid.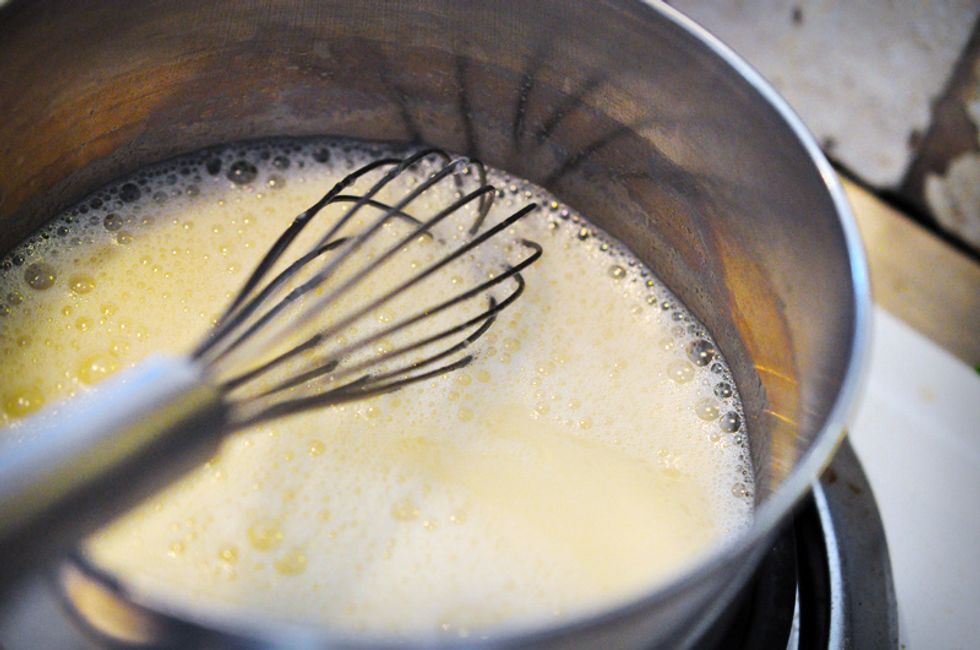 Begin whisking the mixture over the heat. It will quickly and easily turn into a milky white, opaque liquid.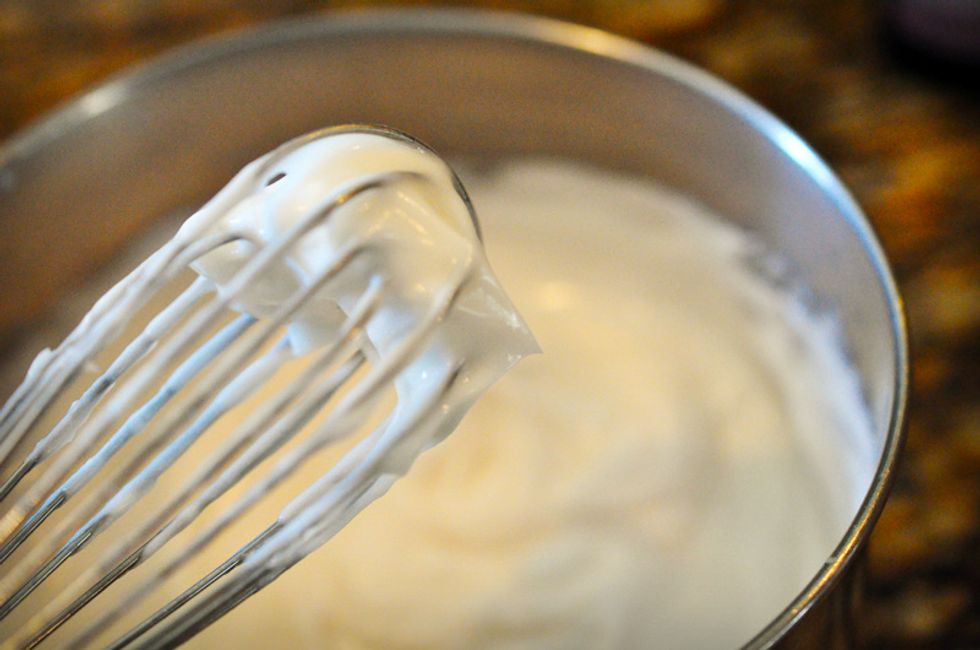 Remove the pan from the heat and whisk as the mixture cools. Depending on the emulsifying wax you've used the lotion may or may not thicken straight away. Some waxes require a few days to thicken.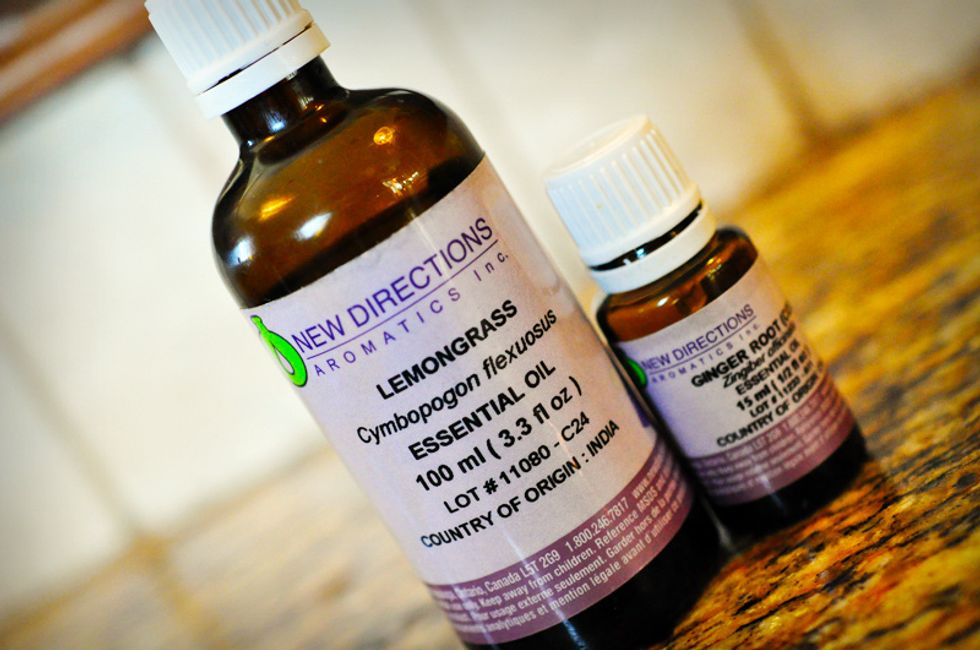 Optional step—if you'd like, you can whisk in 5 drops of lemongrass essential oil and 3 drops of ginger essential oil.
Decant into a small jar, label, and use! Be sure to use it within 1–2 weeks as this lotion has no preservatives and will spoil quite quickly. Enjoy :)
180.0ml boiled & slightly cooled water
2.0tsp Coco-Lemon Thai tea leaves
14.0g emulsifying wax
36.0g virgin coconut oil
Marie Rayma
I'm stubbornly DIY, doing it myself regardless of added effort or insanity requirement :) Join me here or on my blog (where I post 2x a week).