Make this. Now. Thank me later.
71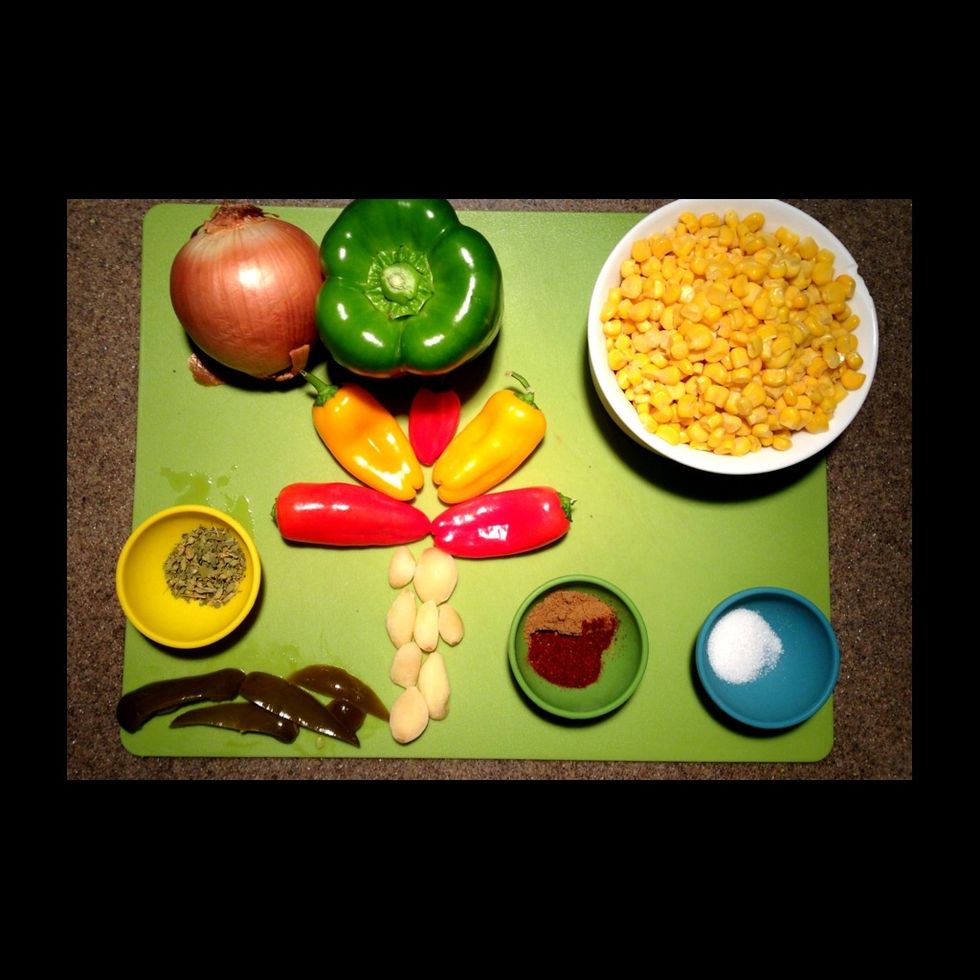 Gather your goodies! Prep work is a pain in the you know, but so necessary. Green pepper, red & yellow sweet peppers, cumin, sea salt, oregano, chili powder, Jalepenos, garlic, onion, frozen corn.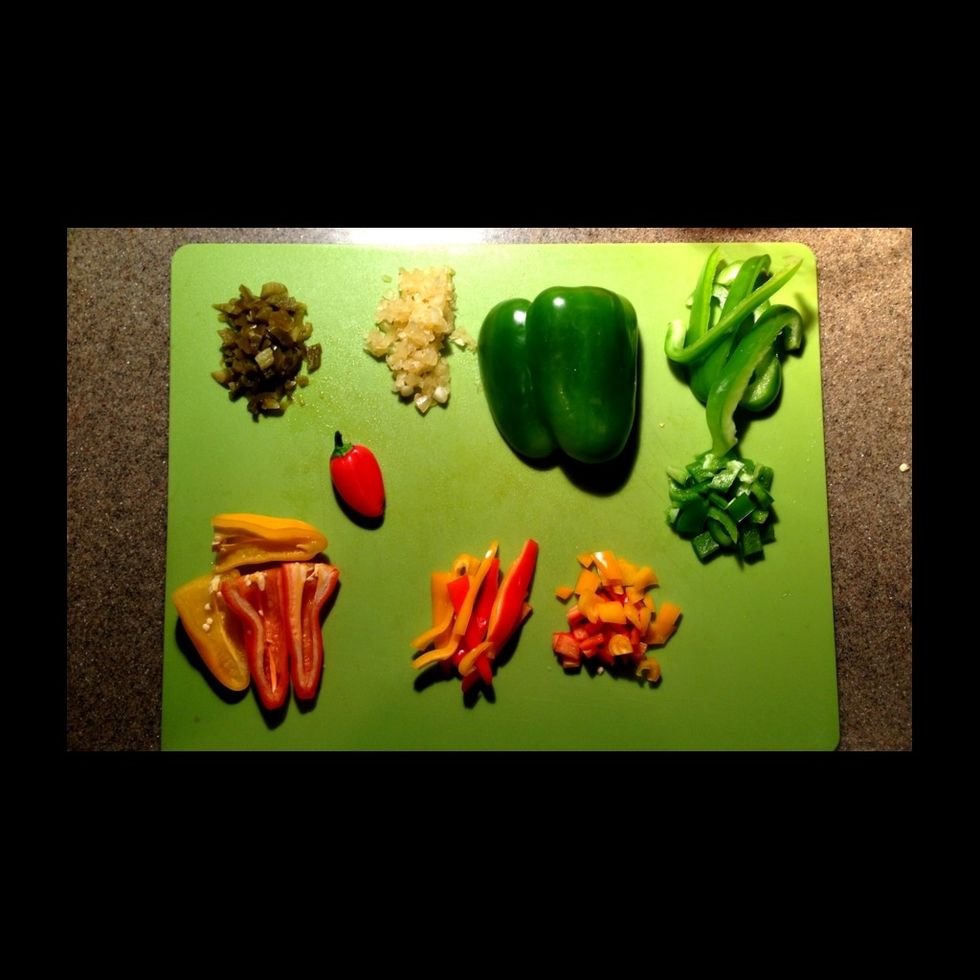 Mince garlic, rough chop onion (not pictured, board too small), dice peppers. Making time-lapse little piles like this is optional. But would be weird. Put the corn somewhere over there.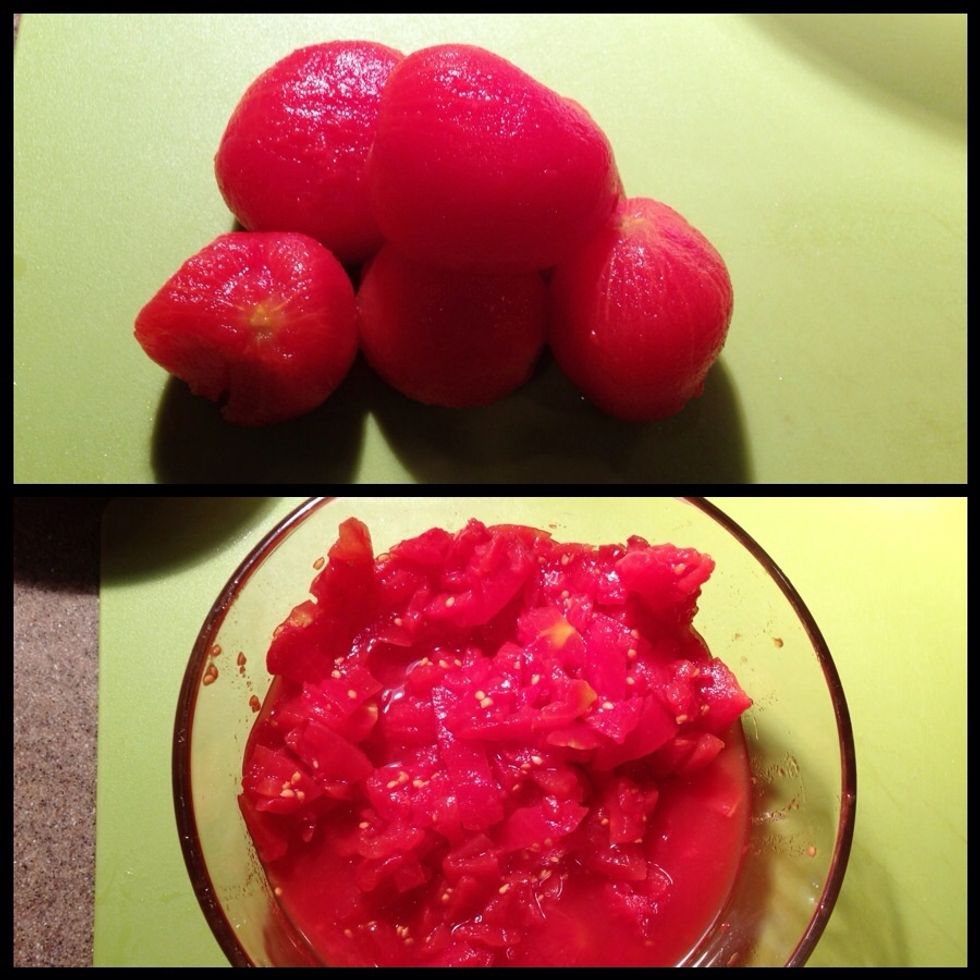 Your end product in this panel needs to be diced tomatoes. I had whole peeled ones ... Shhh ... I just diced them.
Put all your veggies & spices in the crock pot. Artful arrangement, again, optional. Again, also weird.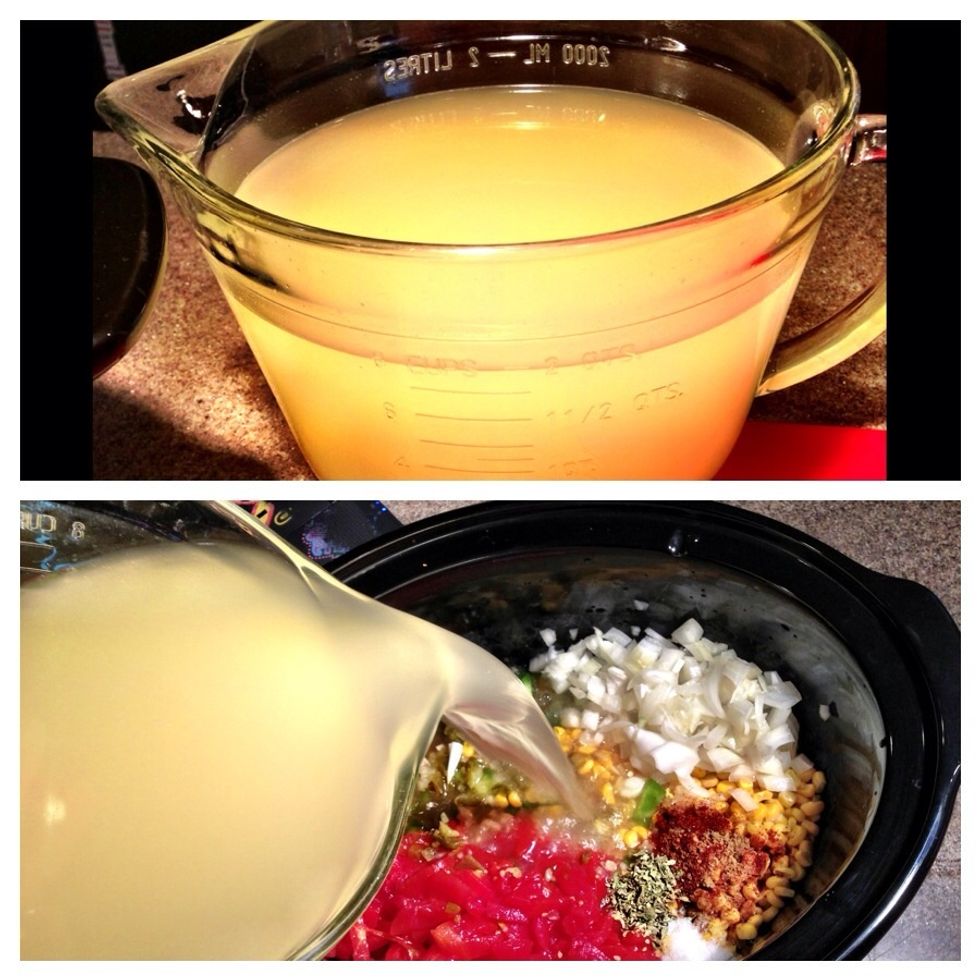 Add chicken stock. I make my own, but if you buy - go for organic, low sodium to keep this recipe "clean." If you just want to eat the soup & aren't worried about clean eating - use what you like.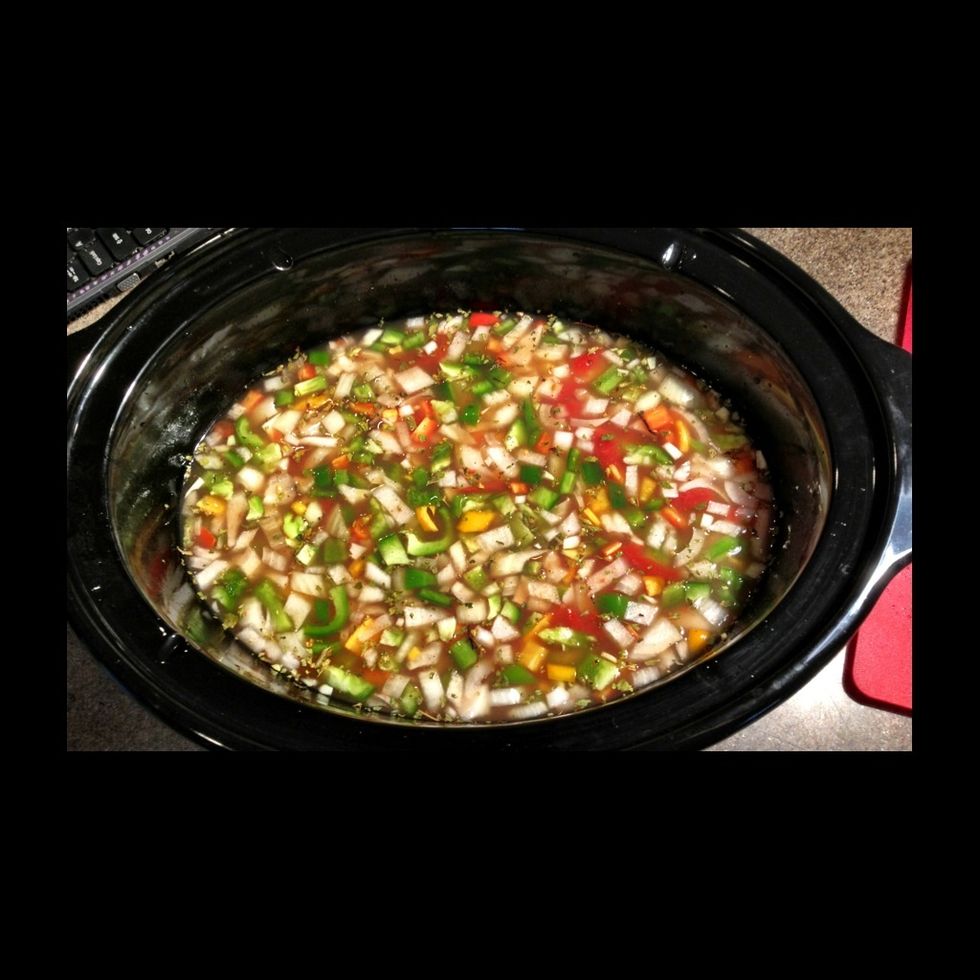 Stir everything up into this gorgeous pot of colorful healthiness! Listen, I have to counter my bacon consumption somehow!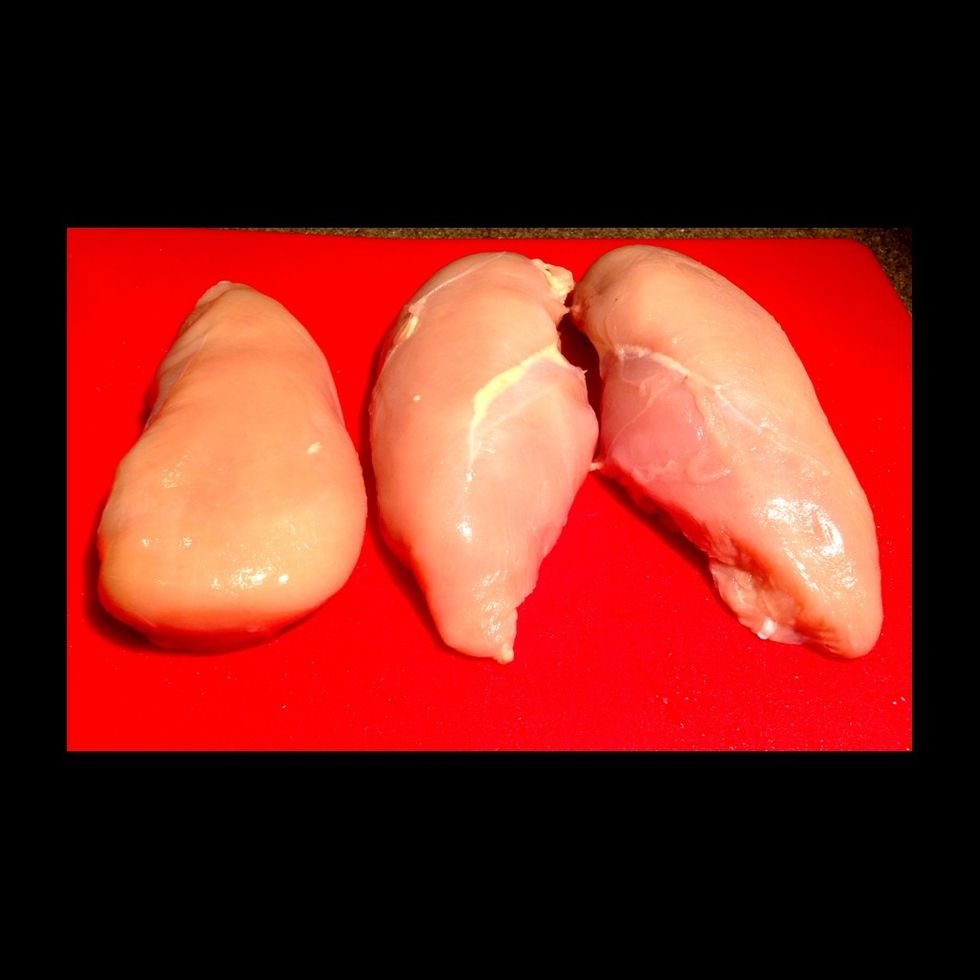 This is roughly three pounds of chicken. Amount is preference based here - we like a chickeny tortilla soup. If you prefer only a few shreds, use less chicken. Signed, Captain Obvious.
Drop the whole chicken pieces into the crock pot, and cook on high for 5 hours, low for 8. Either way, it'll smell amazing in a couple hours. You should cook on high so you can eat it sooner!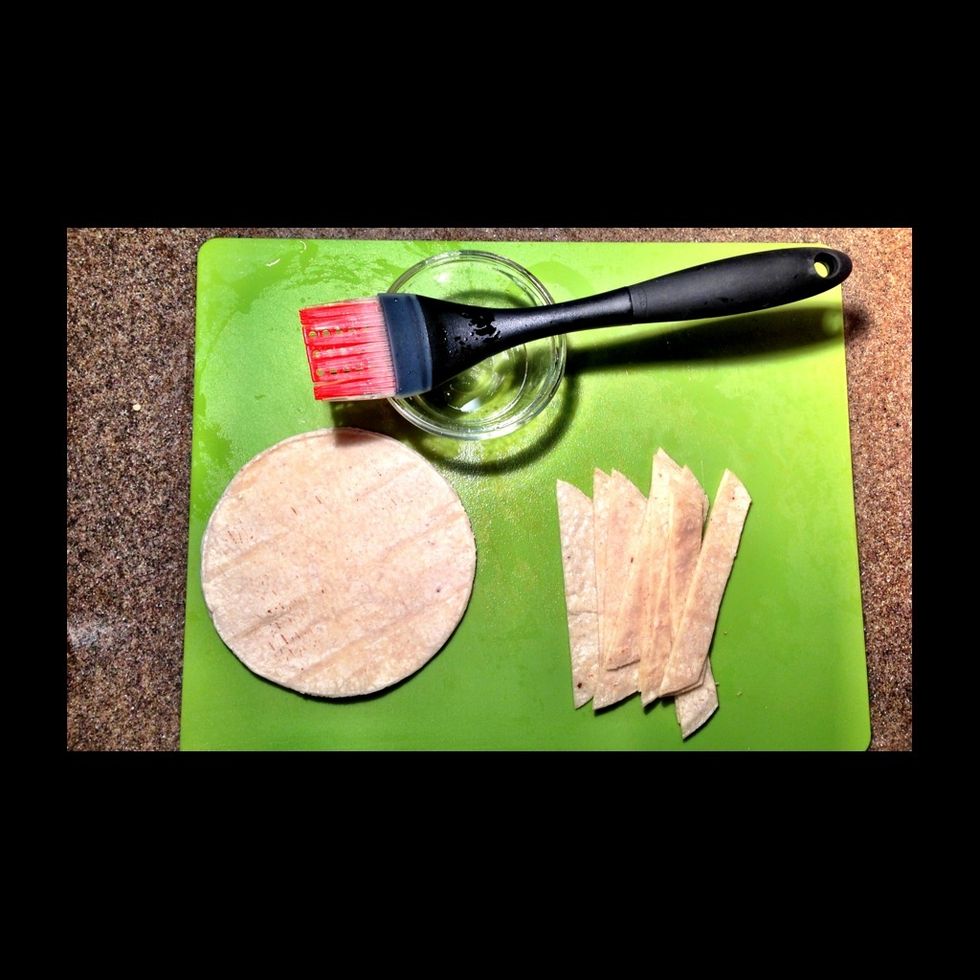 To kill time while you wait to eat, grab your corn tortillas, oil, a brush, and a knife. Brush each side of each tortilla thinly with oil, then cut into strips.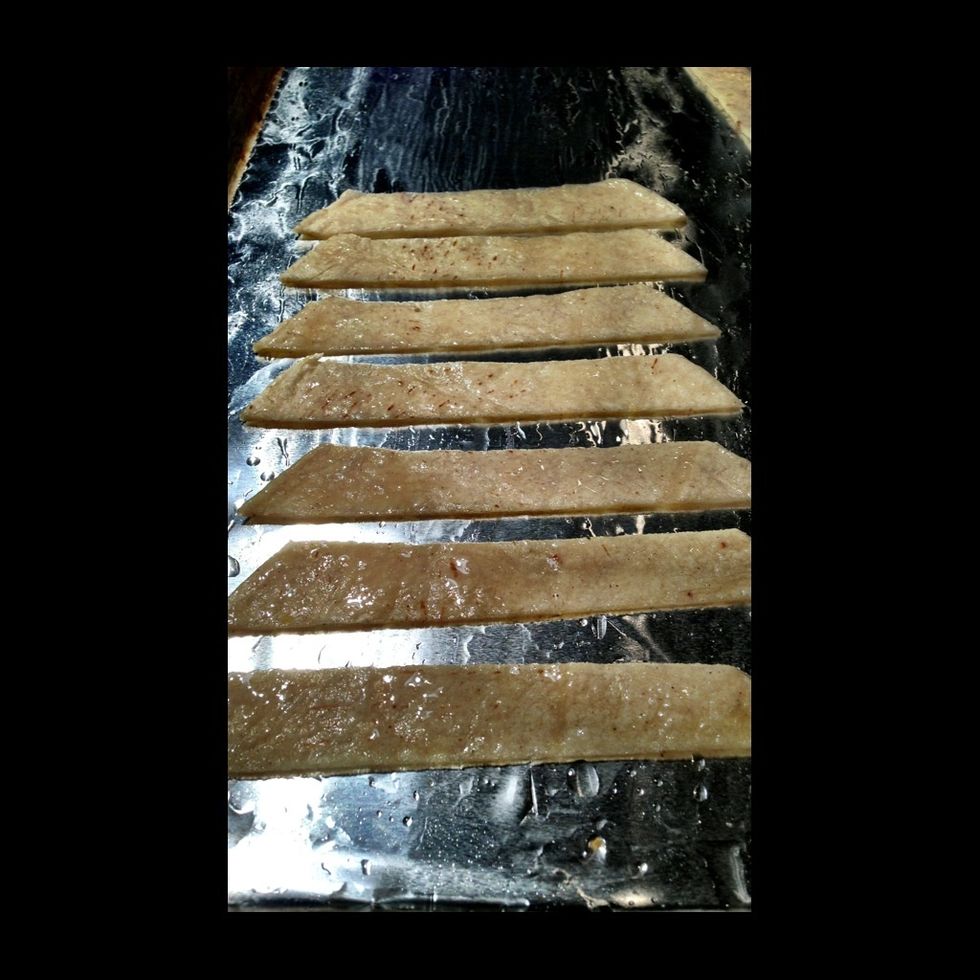 Arrange strips on a foil or parchment lined cookie sheet, and bake at 350f (177c) for 7 minutes. Rotate cookie sheets & bake for 7 more minutes. Remove & toss on a cooling rack to cool. Obviously.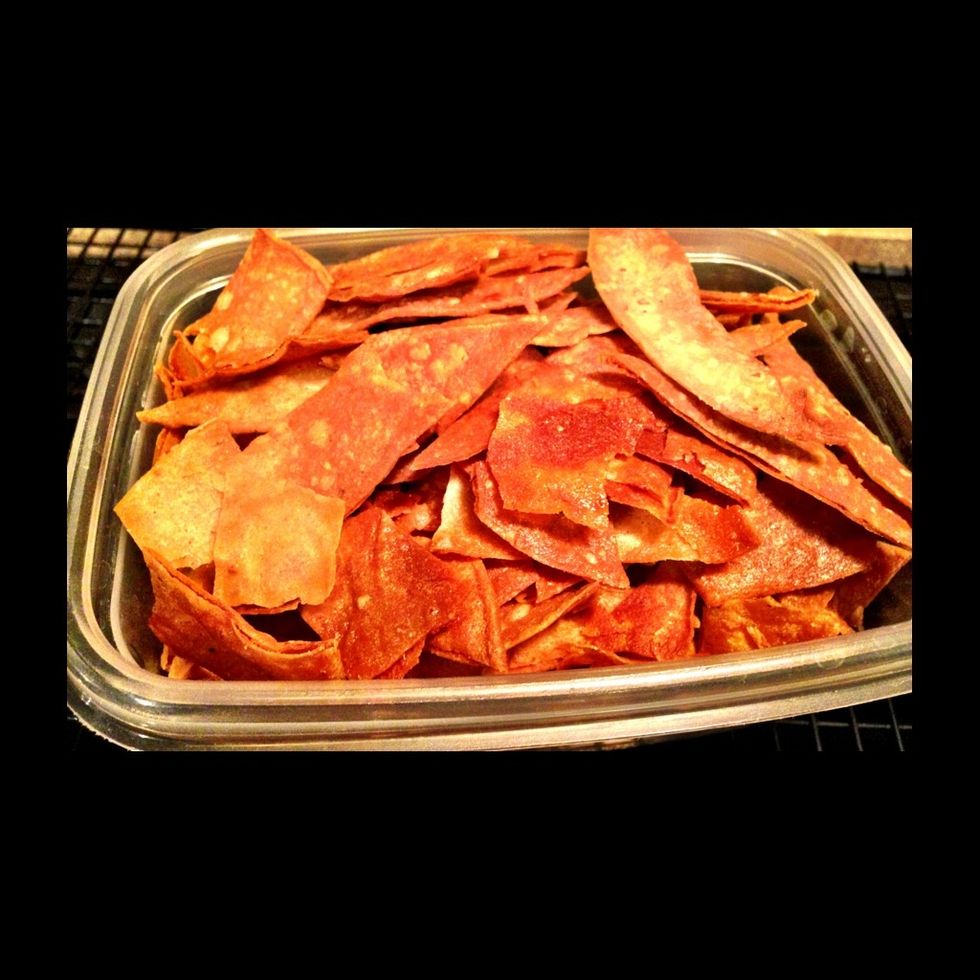 There they are. Crispy. Golden. Try not to eat them all before the soup is done.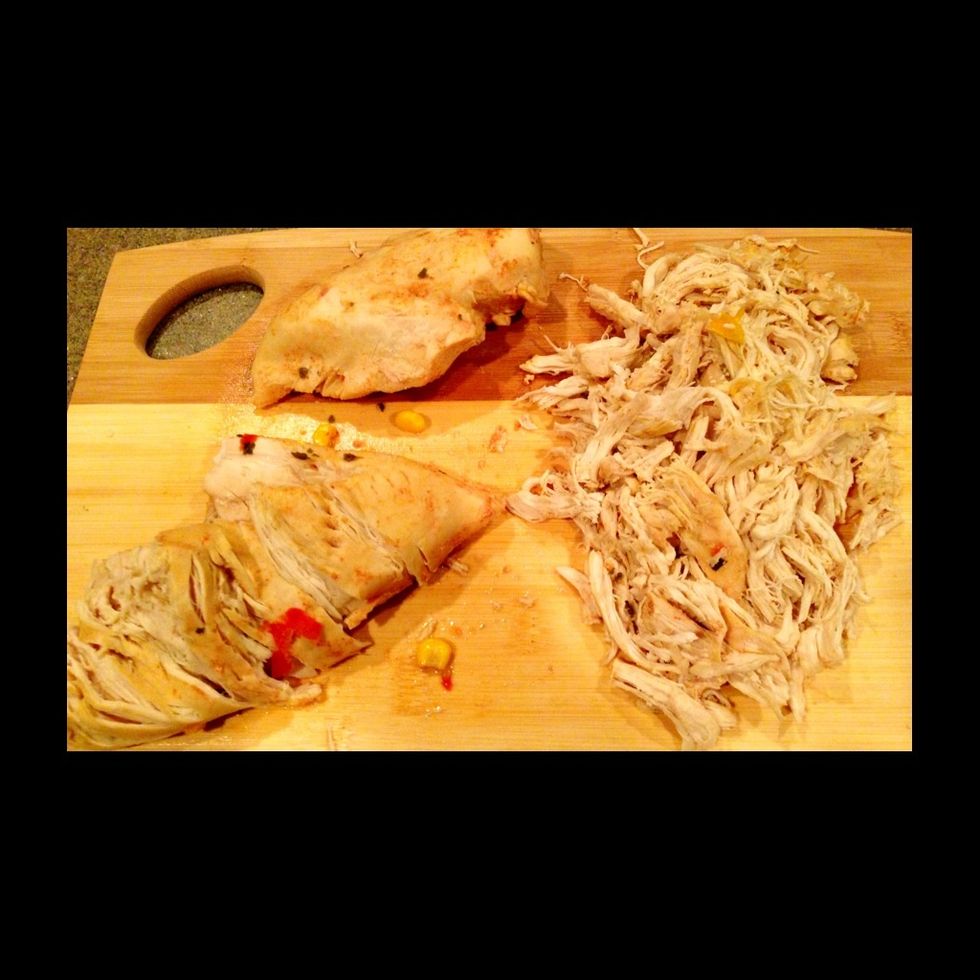 Ok! After five hours, turn off the crock pot, fish out the chicken pieces & shred. Use two forks, your fingers, or your samurai swords. Whatever is handy.
Return the shredded chicken to the crock pot & stir together. Resist the temptation to shove your face in there. It's HOT.
Ladle some soup into your bowl, and garnish with fresh chopped cilantro, shredded extra sharp cheddar cheese, sour cream, lime wedges, and avocado if you have it! You are going to LOVE THIS!
Please note: to keep this recipe truly "clean," ensure that you use organic, preferably non-dairy substitutes for the cheese & sour cream. The essence of clean eating is NO CHEMICALS. Enjoy!
3.0lb Boneless skinless chicken
3.0c Diced tomatoes (juice & all)
1/2c Frozen corn
8.0c Chicken stock
1.0 Sweet onion, rough chopped
1.0 Medium Green bell pepper, diced
3.0 Small Red & yellow sweet peppers, diced
1.0 Jalapeno, seeded & minced
5.0 Large, or 8 small garlic cloves, minced
2.0Tbsp Ground cumin
1/2Tbsp Chili powder
1.0Tbsp Sea salt
***For Tortilla strips***
6.0 Corn tortillas
2.0Tbsp Olive oil
Sea Salt (optional, to taste)
Cupcakes & Crowbars ™
Amateur chef, professional baker, blogger, photographer, & crafty person. Mom to four. I love sharing recipes & ideas!