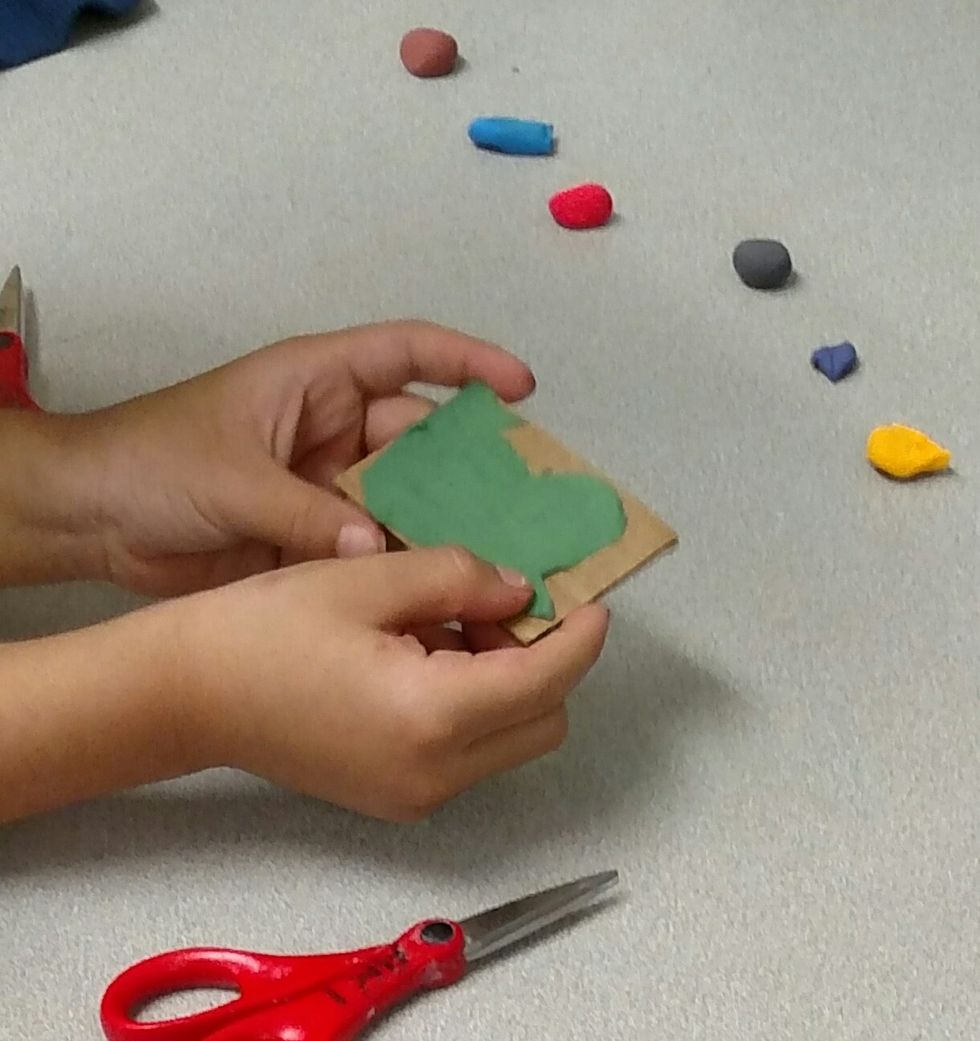 Using yellow and blue, mix up some green. Just use a little bit of blue because yellow is not a strong color. Mix until you see green for the grass.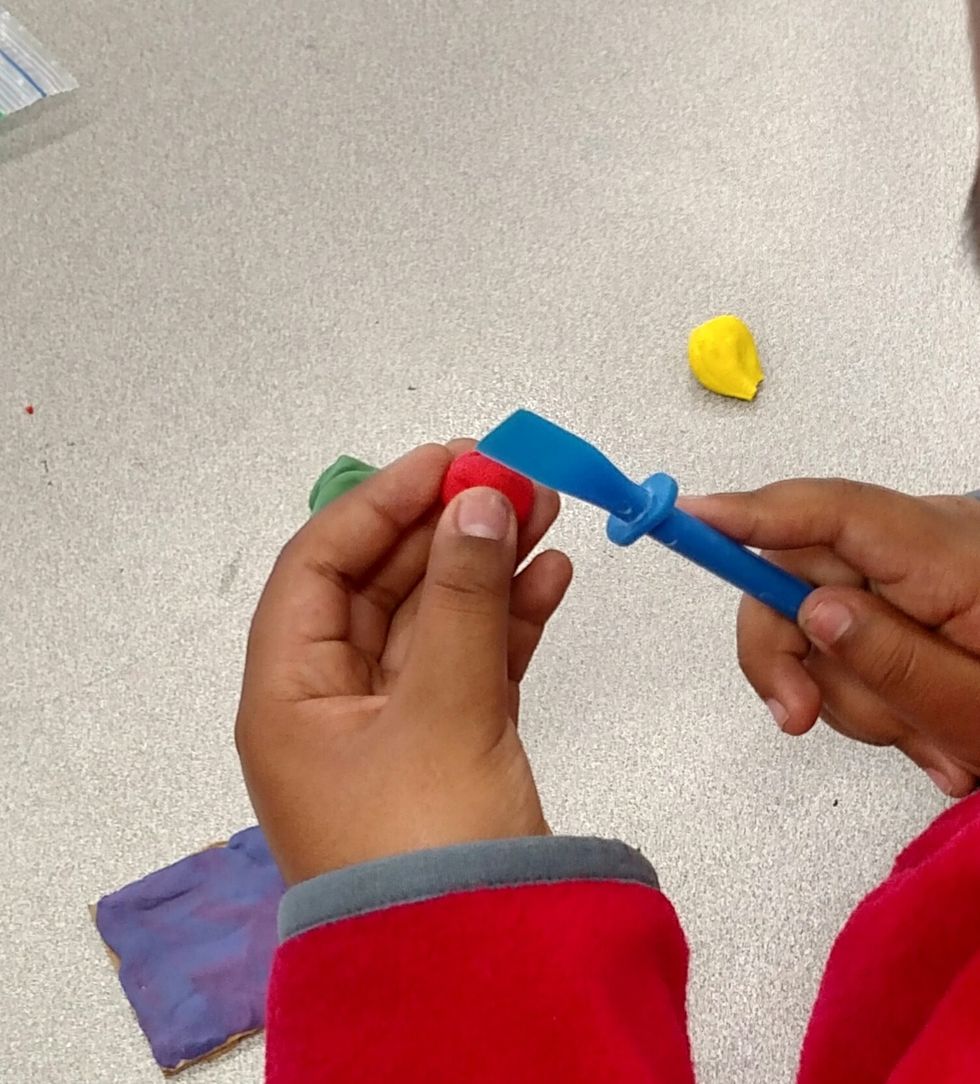 Now make orange using yellow and red. Remember to use just a little red at a time. After you roll your orange into a pumpkin shape, make lines up and down the length of the pumpkin-it looks real!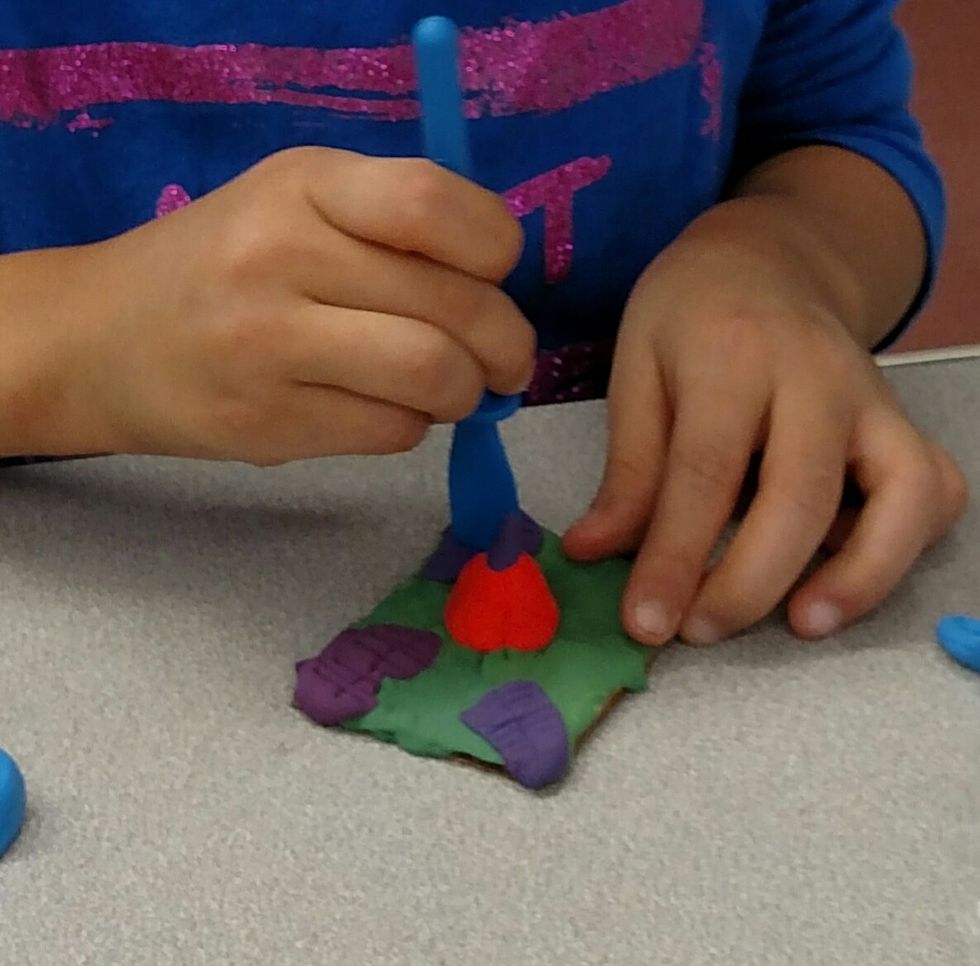 Mix up some purple by squishing red and blue together. Use it to make leaves. Add a stem too. All three primary colors make brown.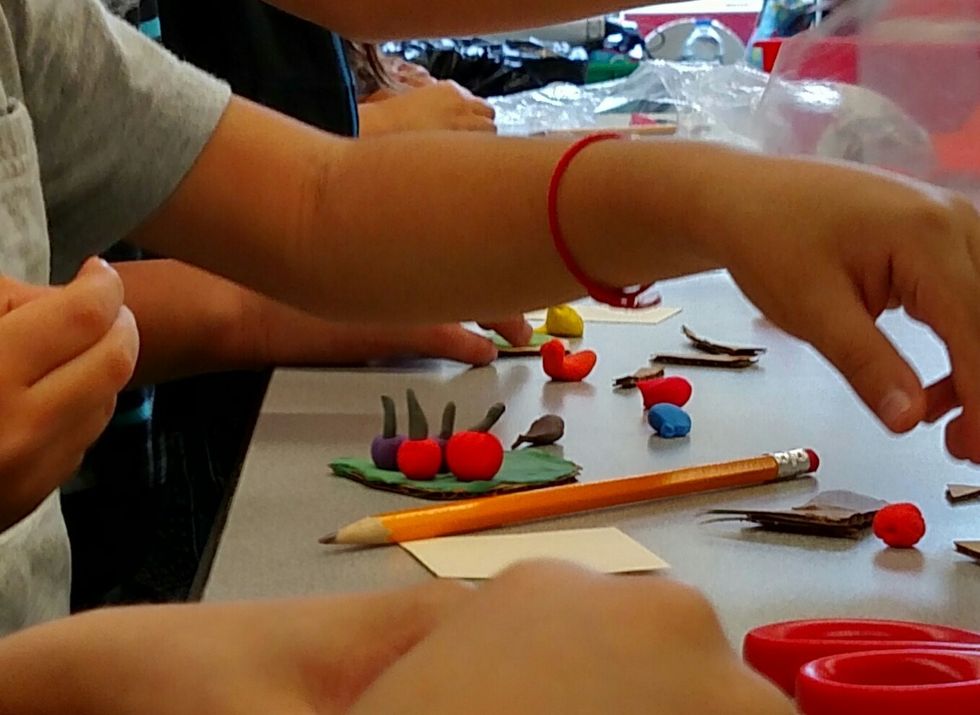 Now you have made all three SECONDARY colors and a great fall scene!
clay tools
model magic in the Primary colors