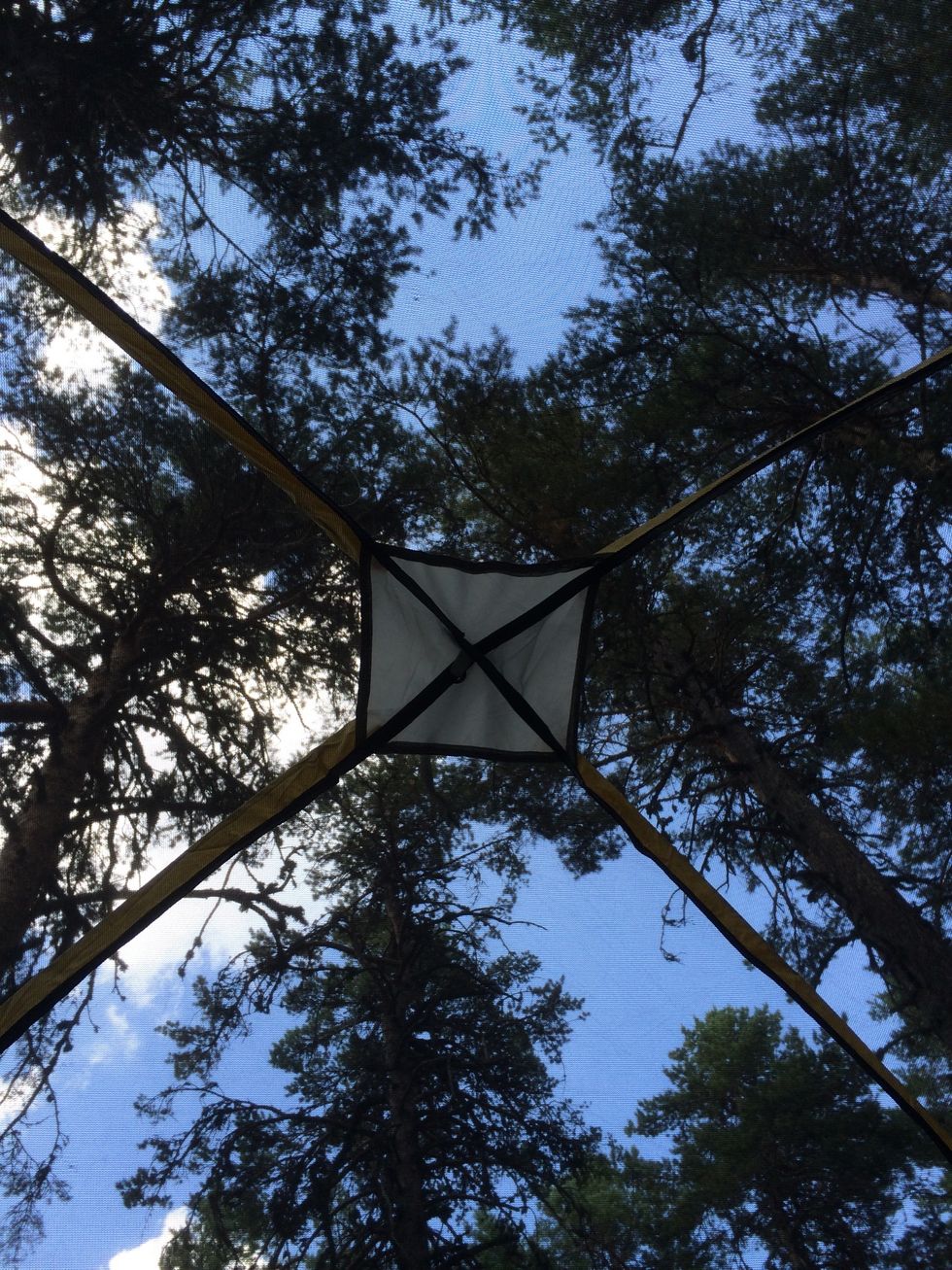 Best place to do this is where you would go camping or picnic and enjoy outdoors. Best time to make it would be right after you build your tent, or am I just telling you my own story:)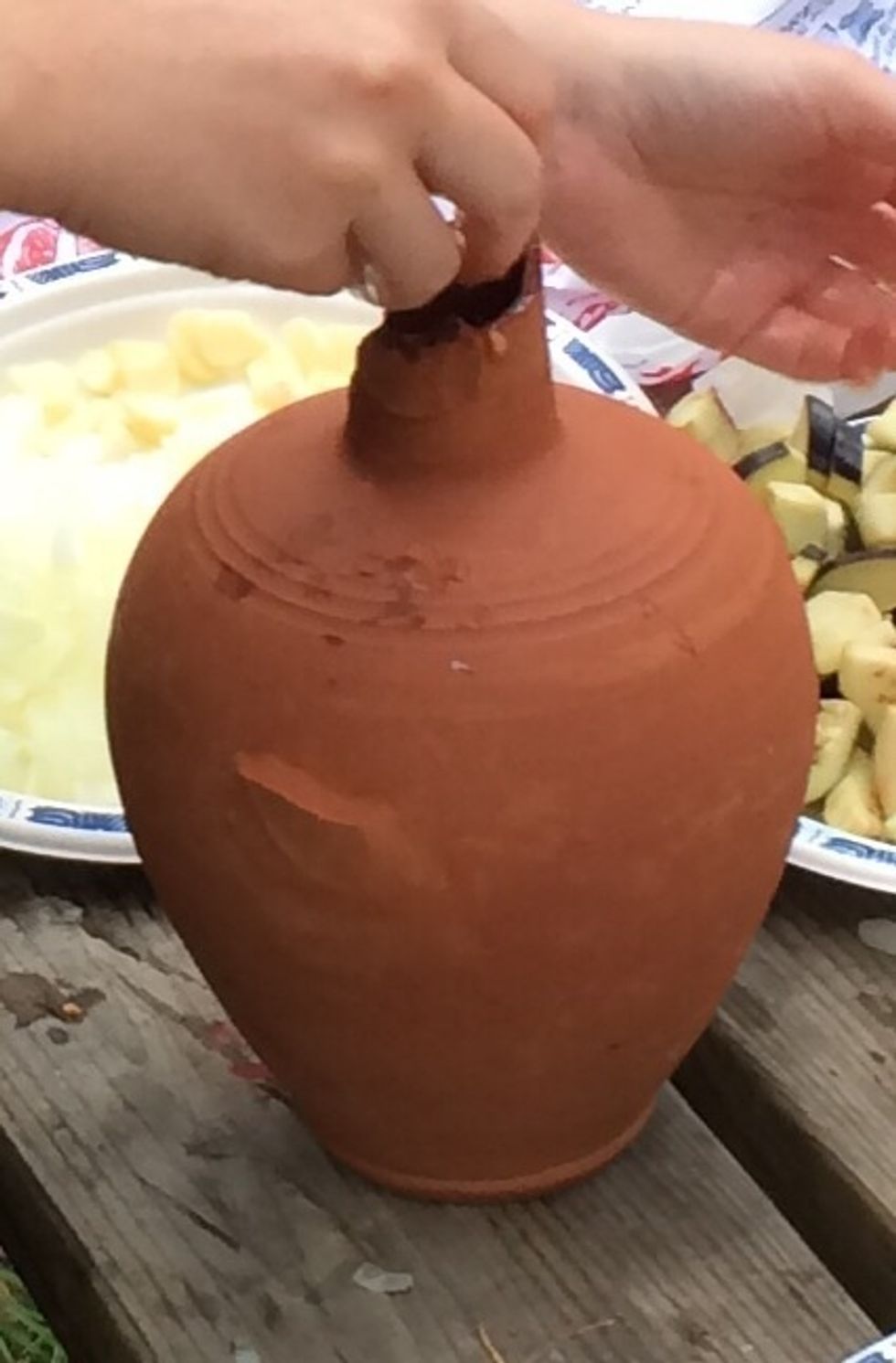 Get a clay pot. A narrow one like this is good for easy coverage with charcoal. It's the tradional choice anyway, for a dramatic break open before serving. I got mine half broken;)
Prepare your vegetables, just chop them as you wish. I used tomatos, onions, only a few garlic cloves, aubergine and fresh pepper.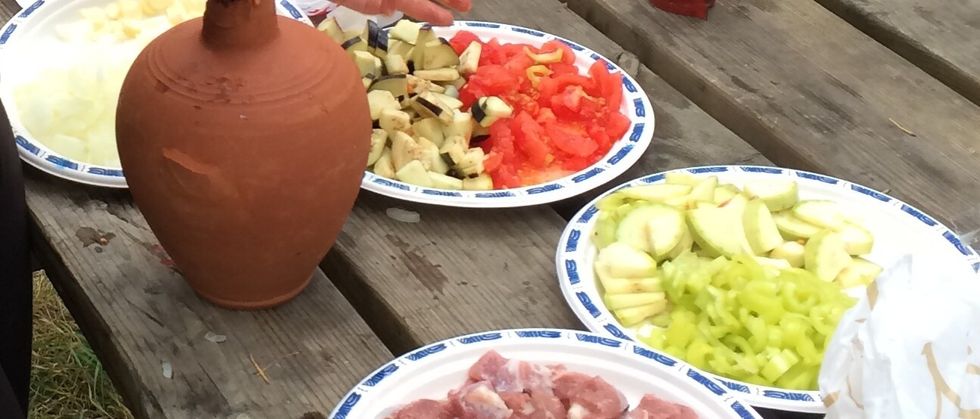 Here are some prepared, while also trying to save on paper plates that are running out.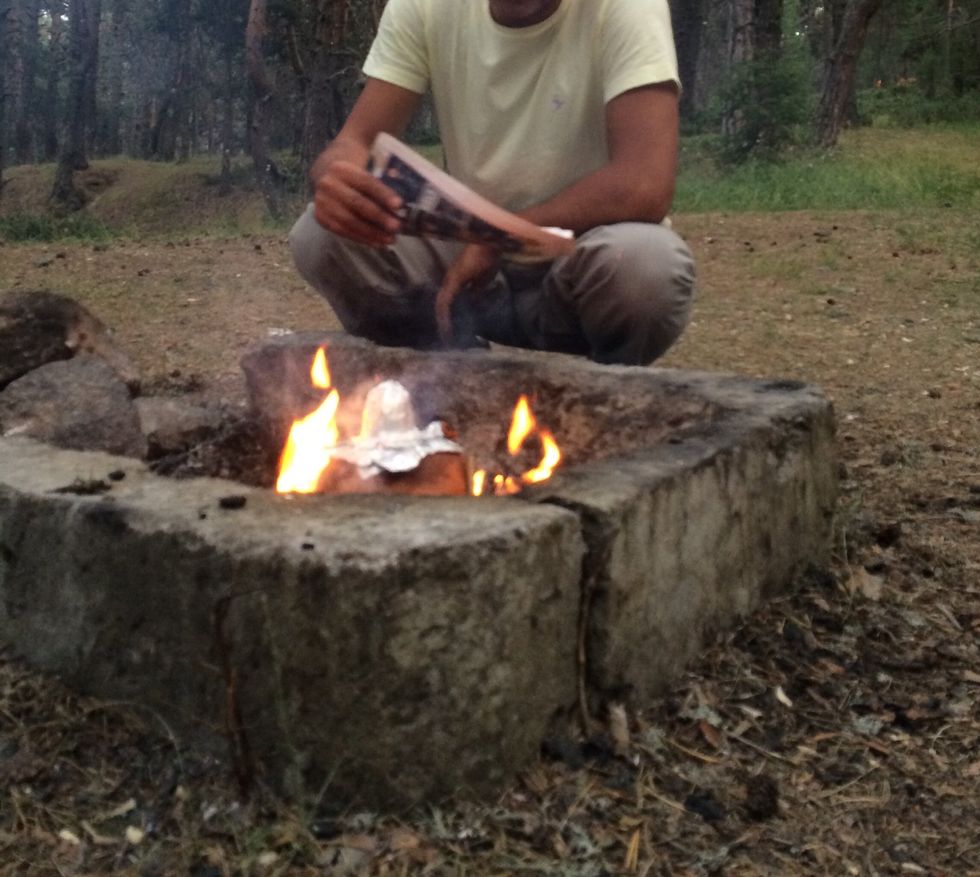 By the way, sometime in the middle, somebody should get the fire pit ready for cooking ofcourse;)
Dice your lamb and marinate it with vegetable oil, herbs and spices you like. I used olive oil, some salt and whole black pepper at this stage.
Thinly glaze your clay pot with some of the vegetable oil you got, and you will be ready for some food stuffing into a clay pot.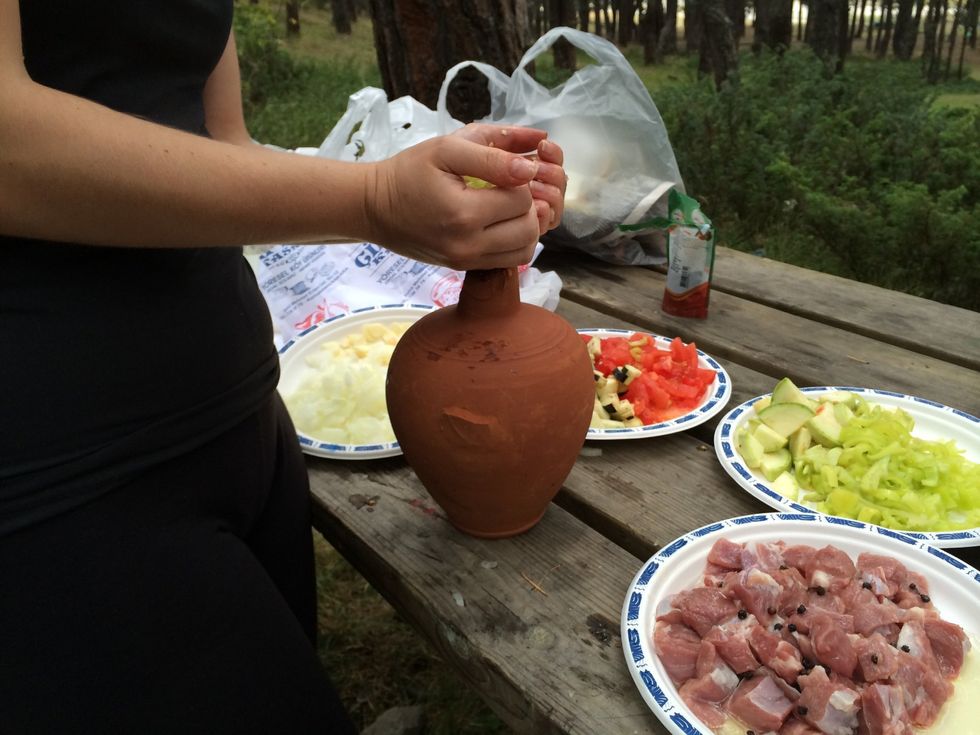 Start stuffing. Take a bit of all the ingredients and just dump it in. I had to shake mine and hit the table with it to get everything all squeezed up inside:D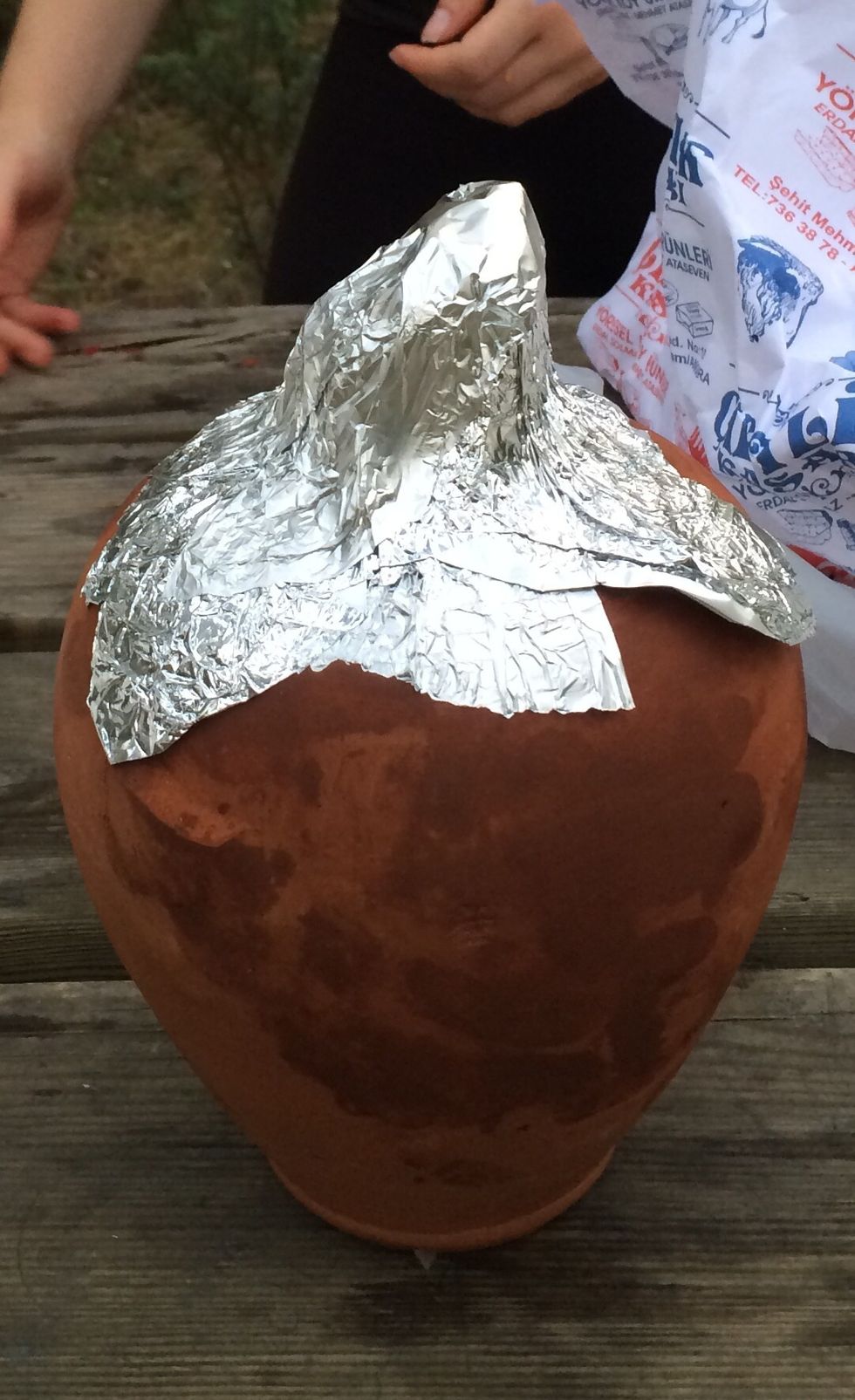 Cover it with aluminum foil. Poke some holes on the foil. All ready to cook:)
Just put it where it belongs to. Kinda cool, isn't it:)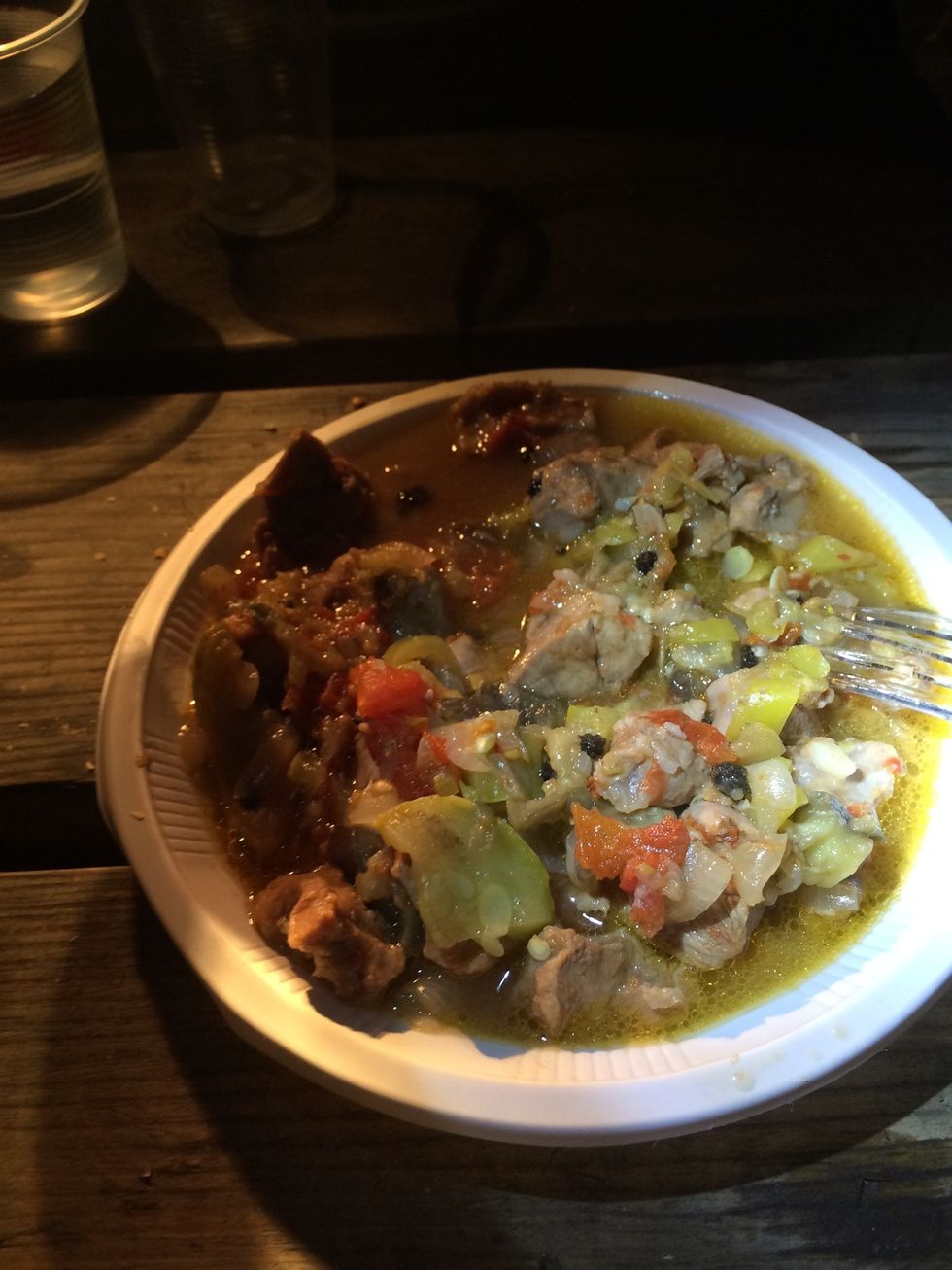 Broke the tip of the pot a bit more and it was enough to pour out the heavenly food out of it. You should give it a try:)
Big enough clay pot
Fire pit
Charcoal
Lamb
Vegetables you like
Vegetable oil
Herbs and spices you like