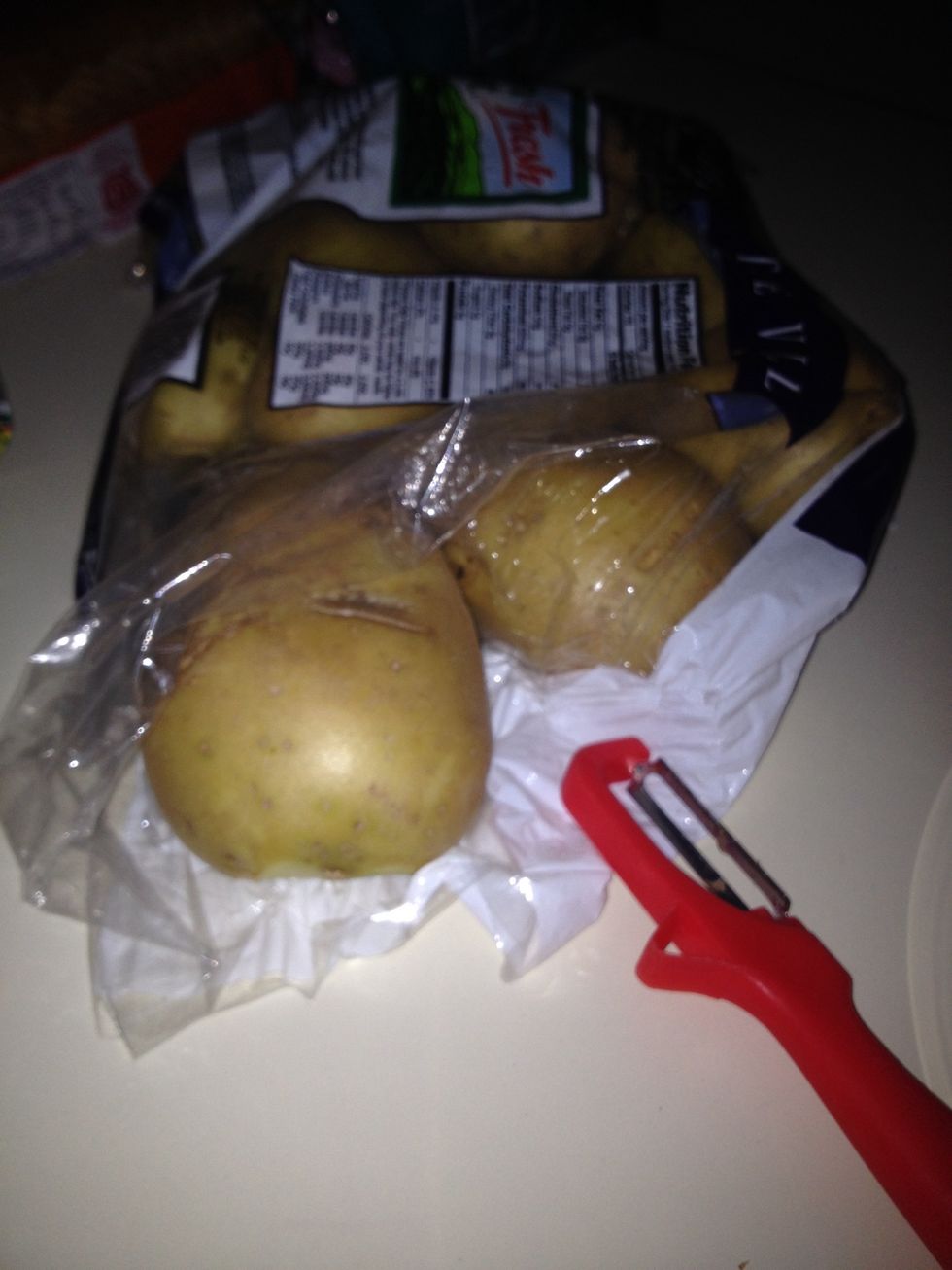 Start with a 5 pound bag of potatoes
Peel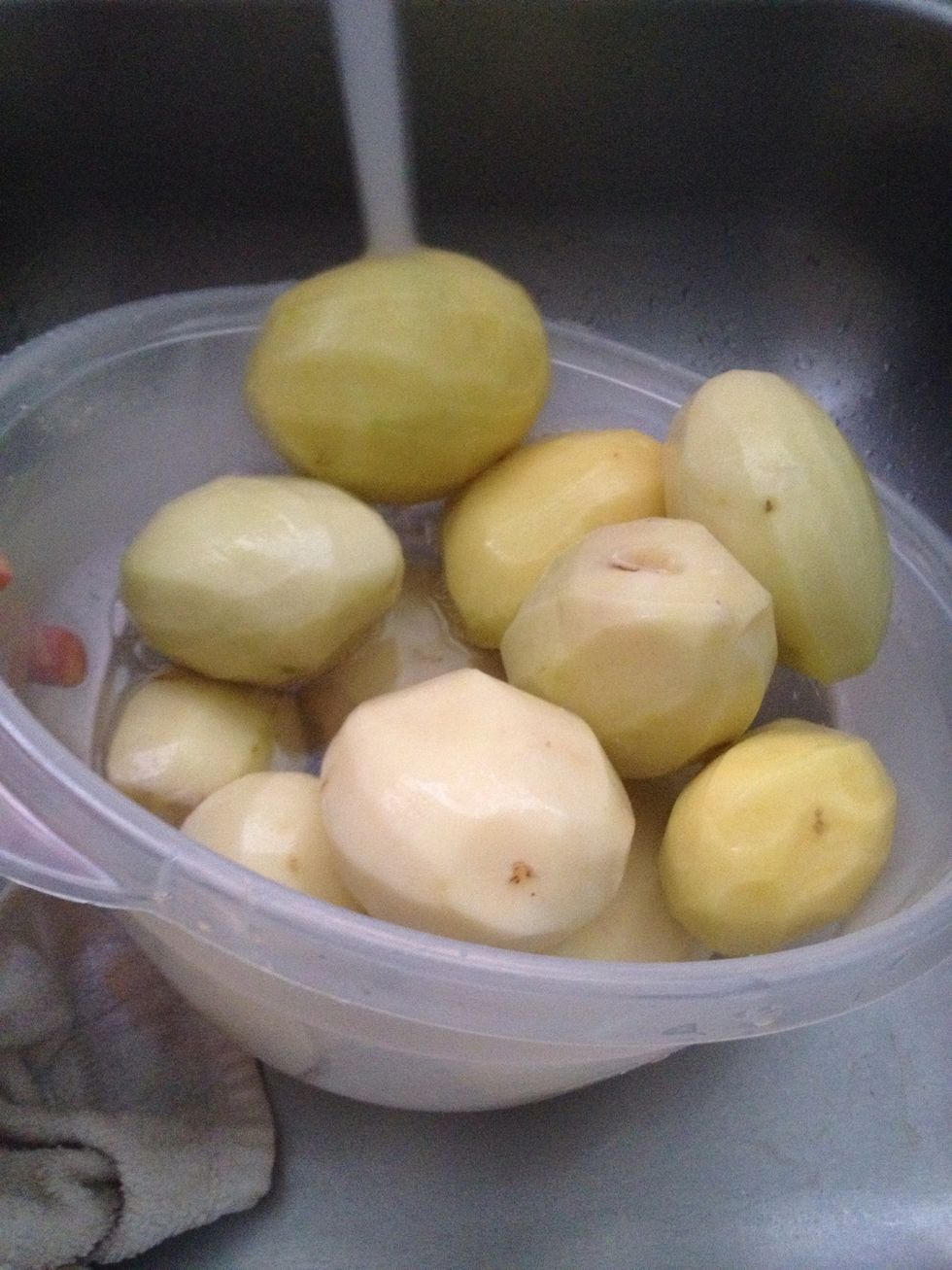 Rinse potatoes in cool water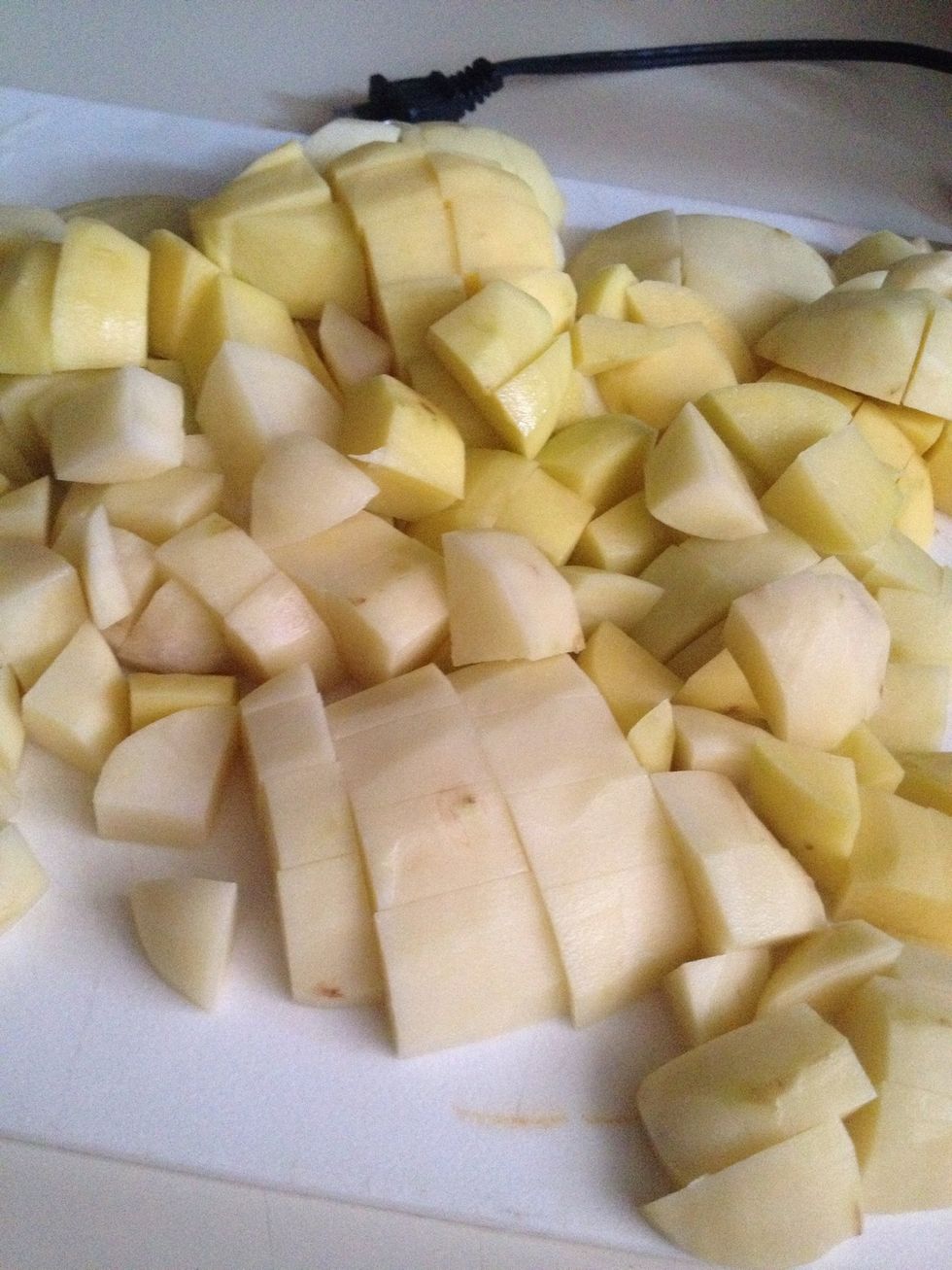 Cut in to medium to large sized chunks (Too small will cook too fast and too large won't cook through)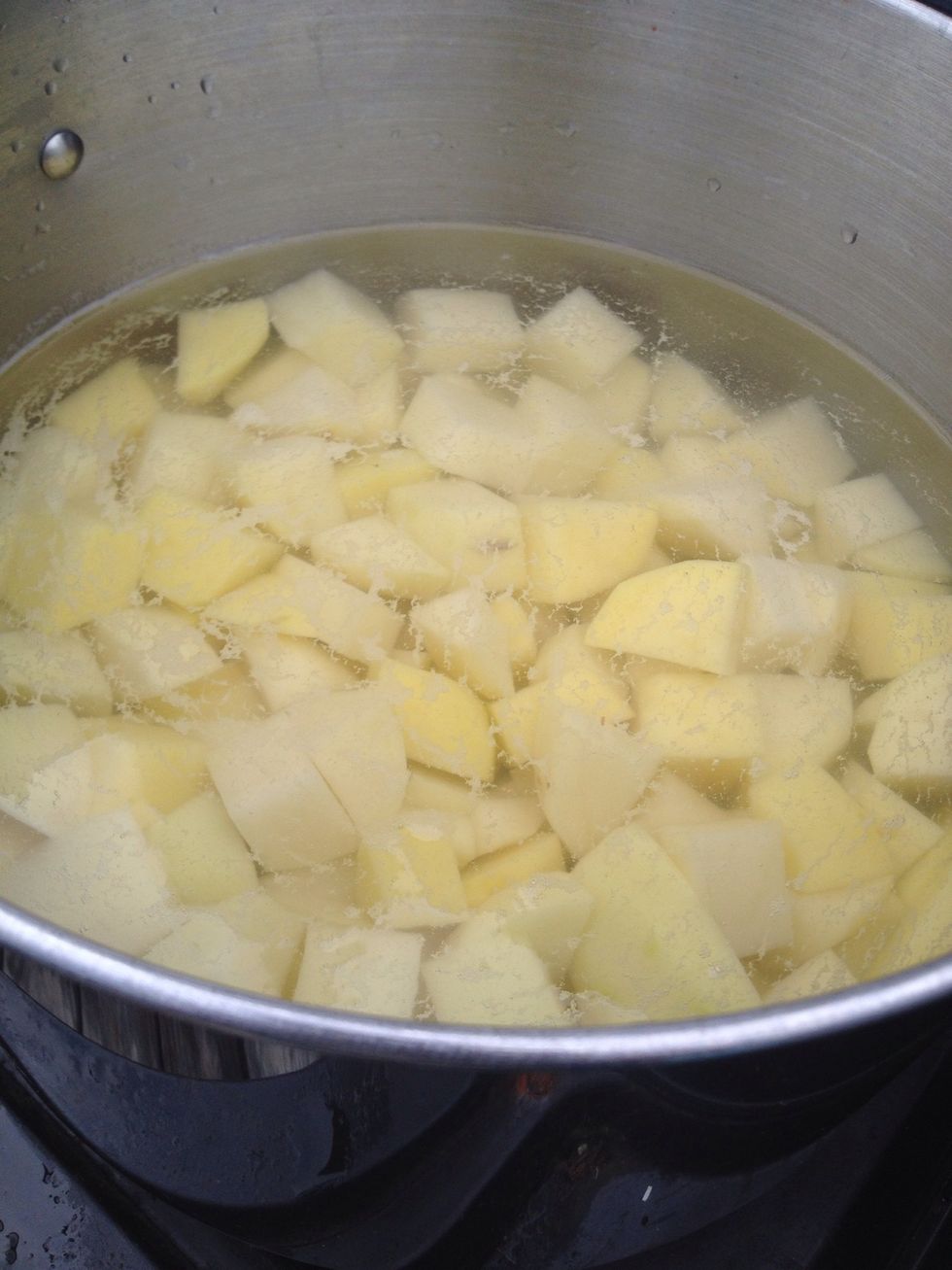 Place in a pot and fill will water until about and inch over the potatoes. Add salt to water.
Place on burner until boiling. Add eggs to water to hard boil.
When potatoes are "fork tender" they are done.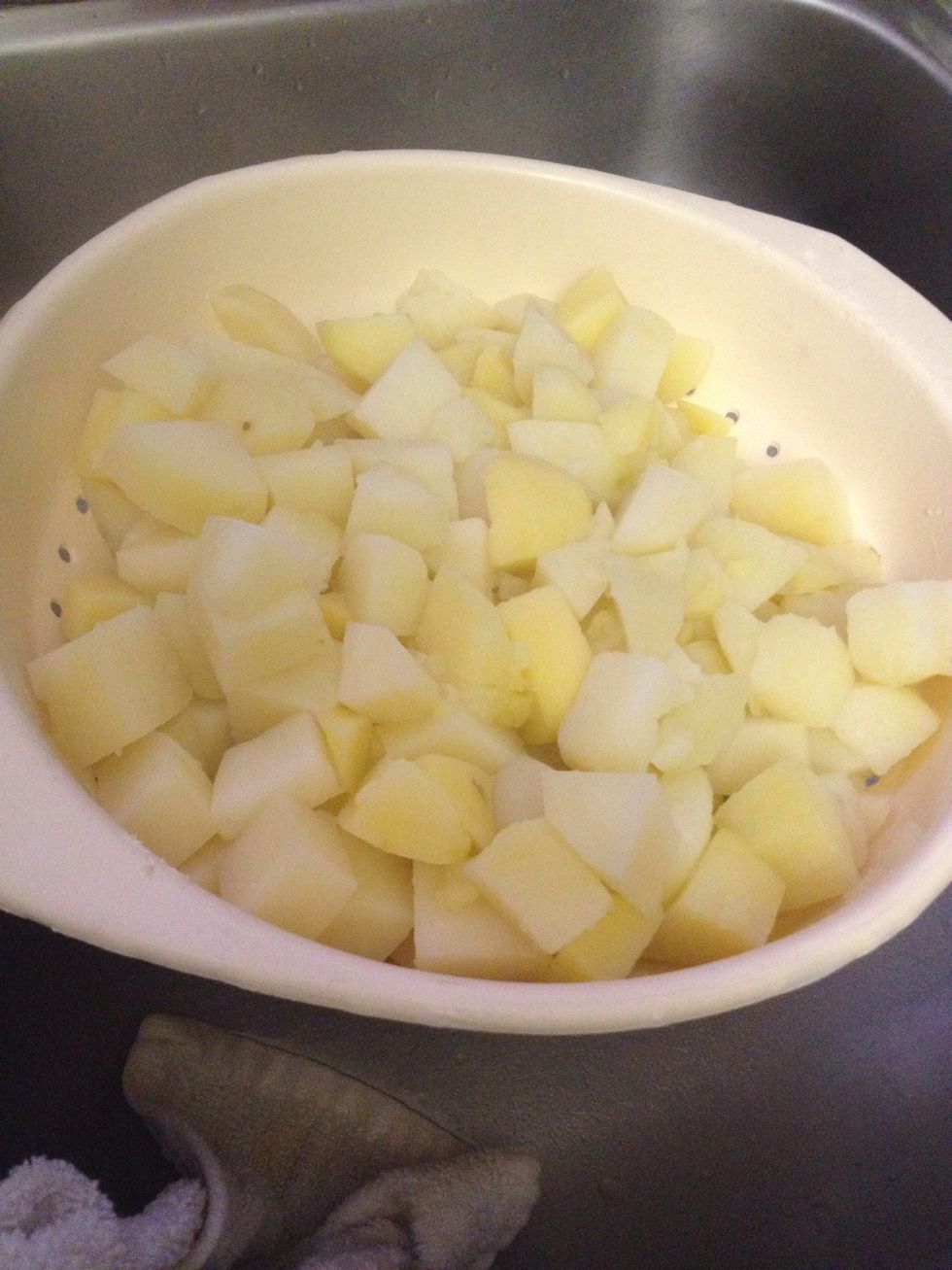 Drain and cool then refrigerate until potatoes are thoroughly chilled. I'm leaving mine overnight.
Finely chop one stalk of celery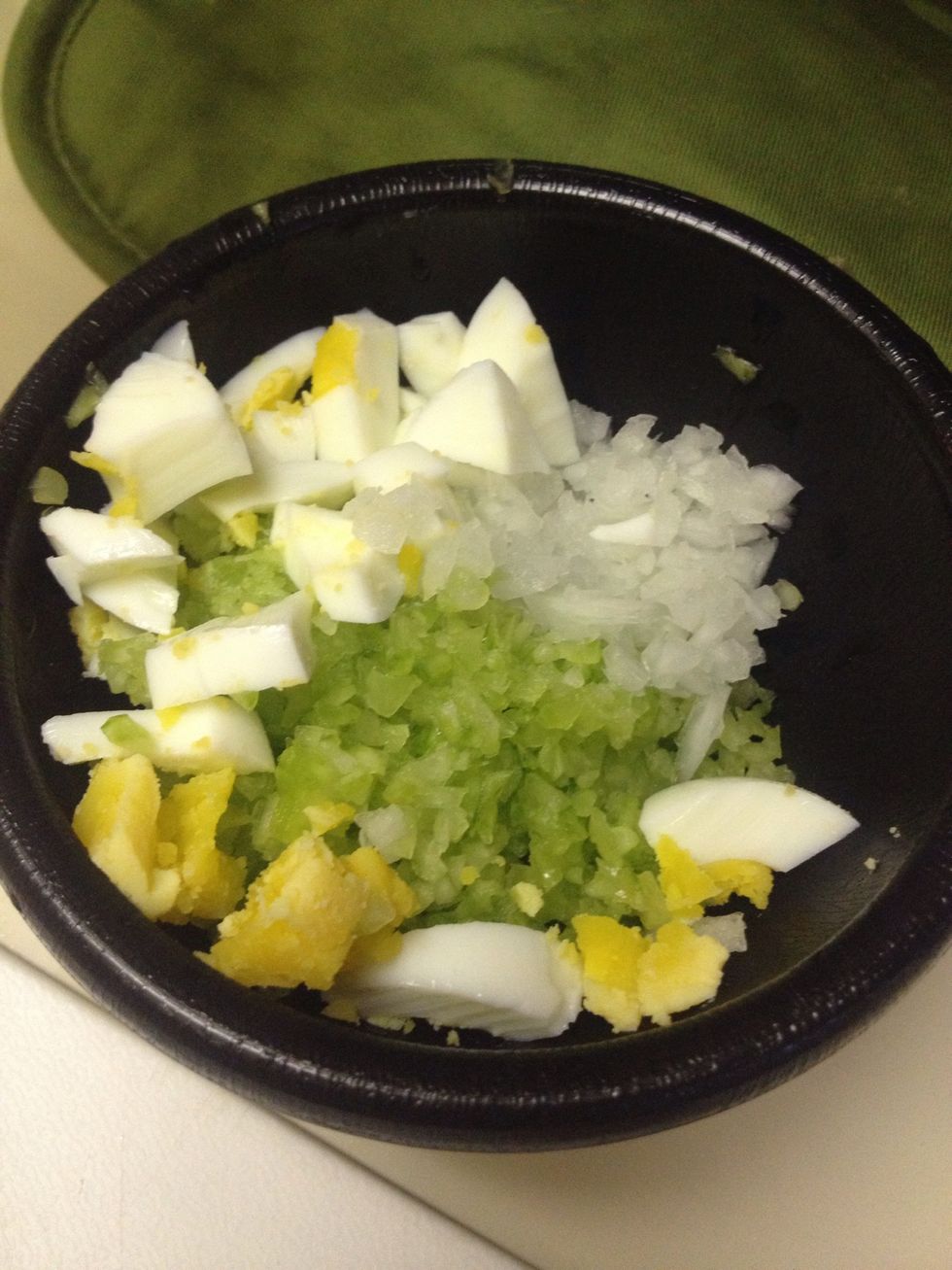 Finely chop 1/4 onion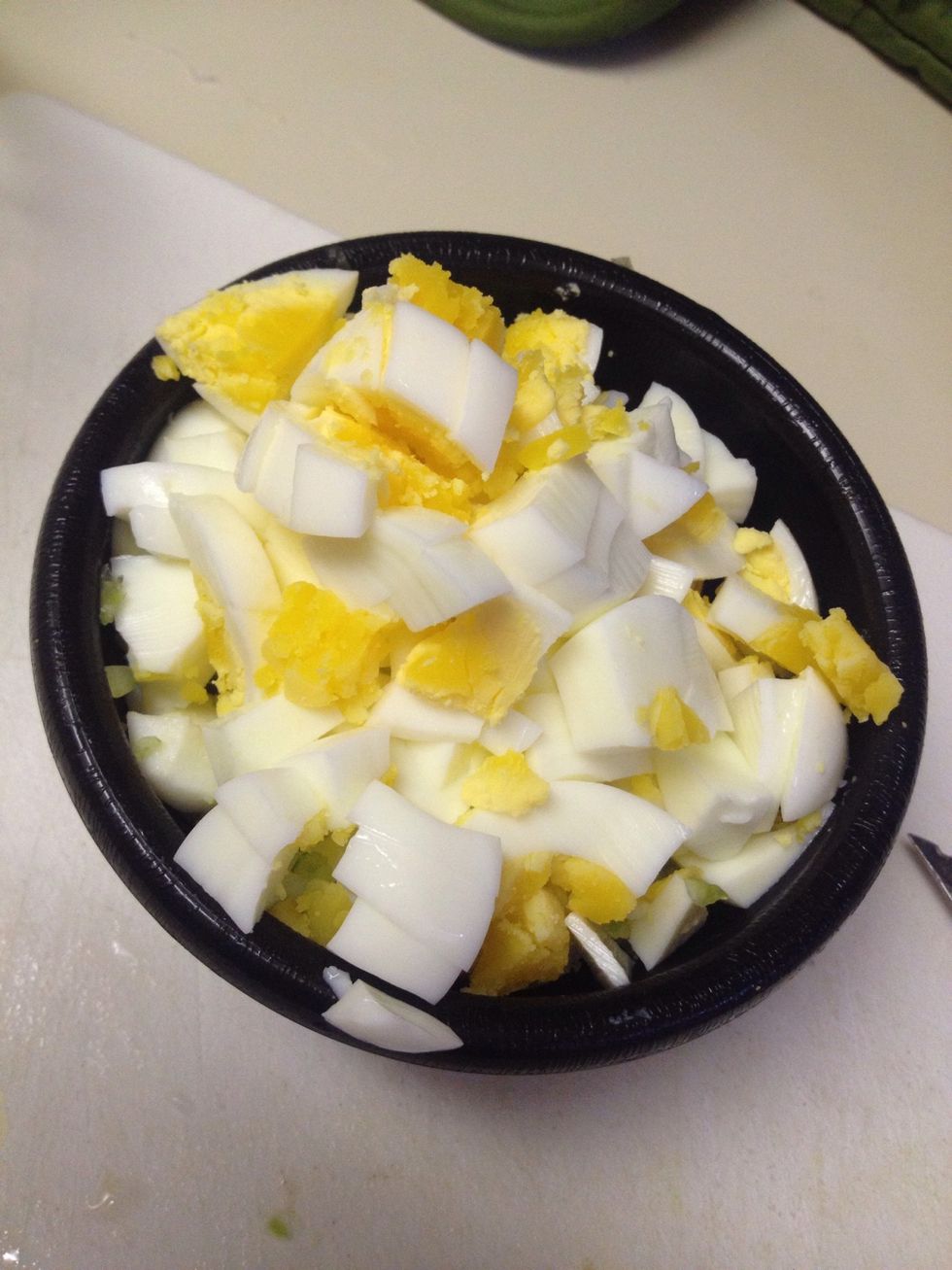 Roughly chop 3 hard boiled eggs
Add those ingredients to bowl of potatoes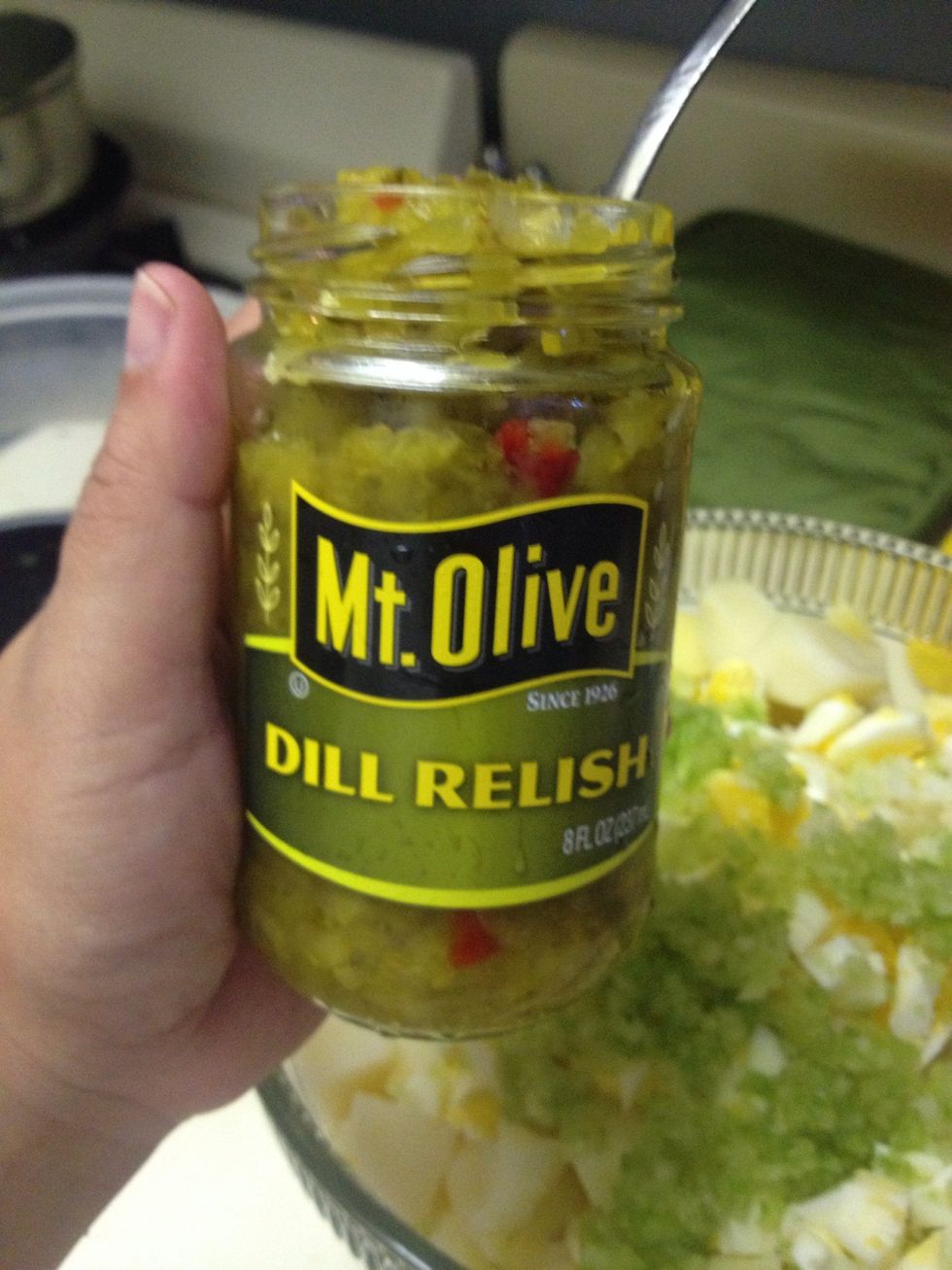 Add 2 heaping spoonfuls of dill pickle relish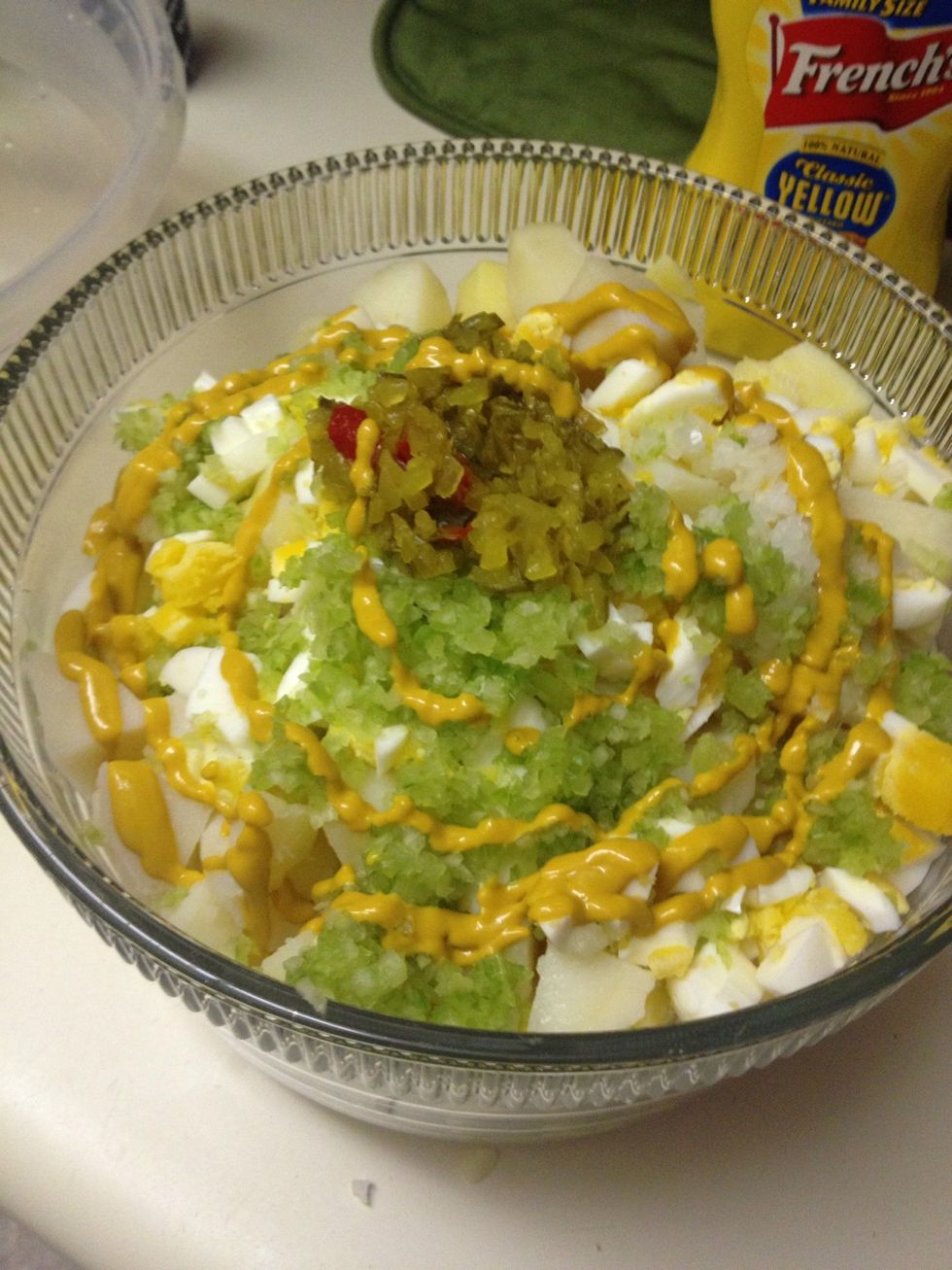 Swirl mustard around. About 2 tablespoons if you want to measure
2 cups of mayo
Fold all ingredients in until well incorporated. This part is messy. Add salt and pepper to taste. Chill and serve.
5.0lb Bag white potatoes
1.0 Jar of mayonnaise
Yellow mustard
1.0 Celery stalk
1/4 Yellow onion
3.0 Hard-boiled eggs
Salt and Pepper
Dill Pickle relish
Kathy Higgins
Beauty guru/Freelance MUA/Family Tradition Chef/DIYer. Like me on Facebook at Facebook.com/TheMessyVanity