A Classic meat sauce done Pony Style
90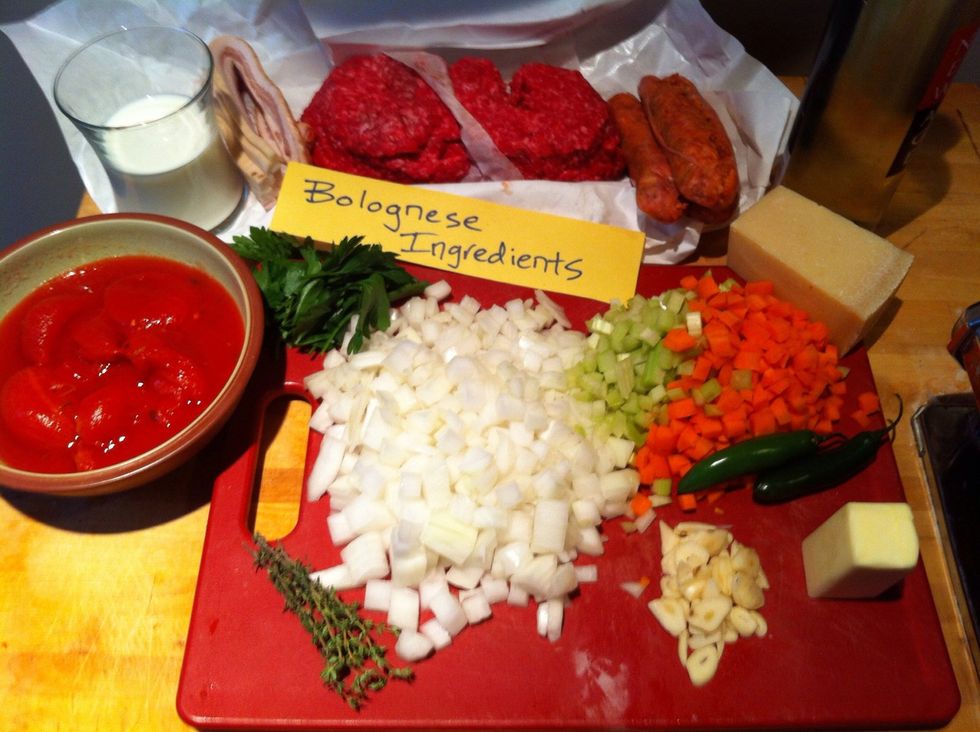 Get it together yo.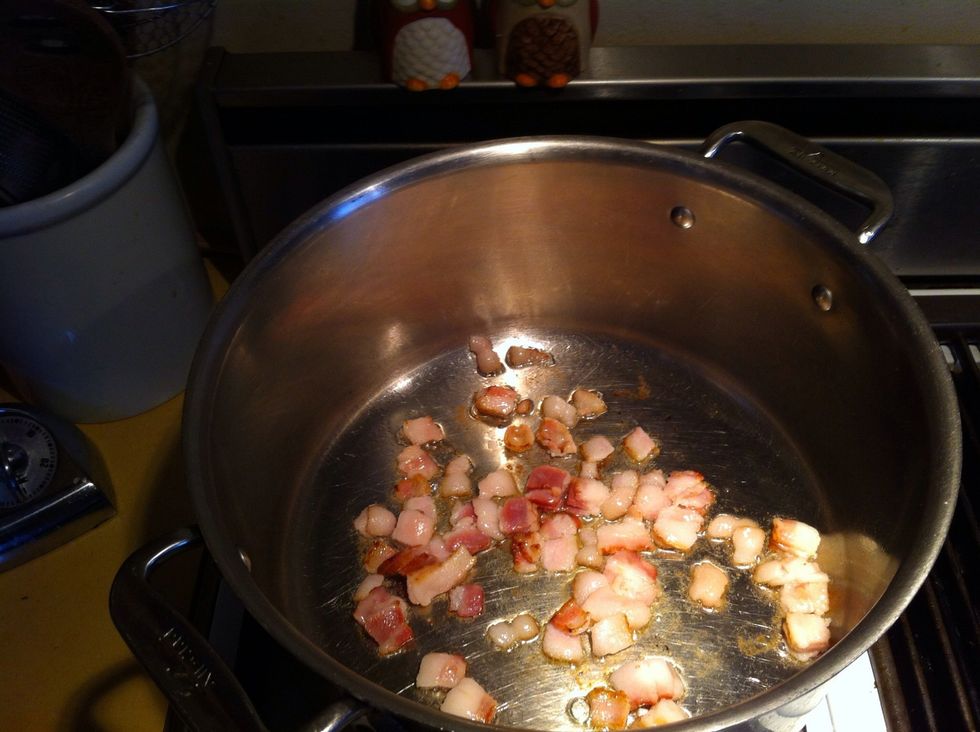 Cut bacon into lardons. Sauté over medium till crispy
Add 1/2 of butter, Onion. Add Kosher salt. Sauté on med/low for 10 min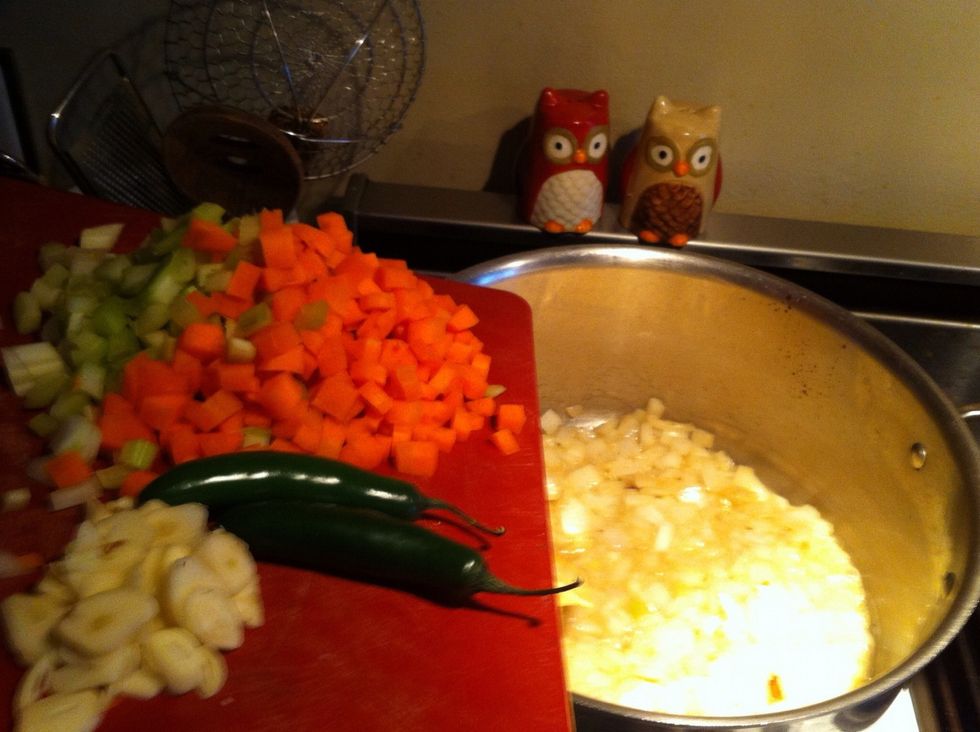 Add remaining veg. Carrot, Celery, Garlic, Serrano. Salt and sauté another 10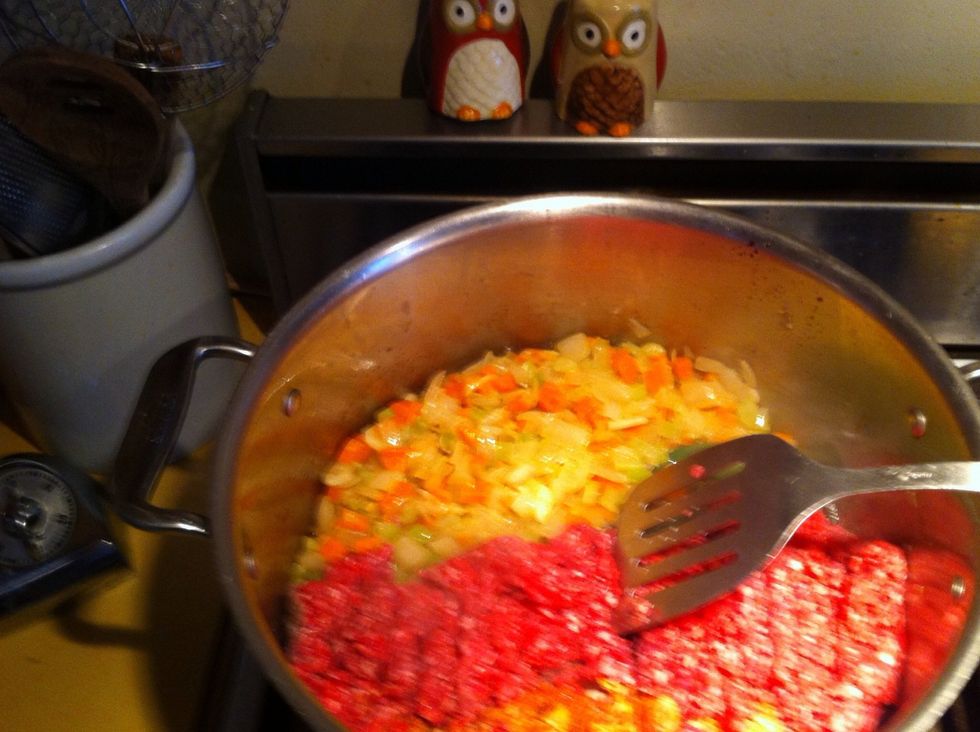 Turn heat to med. Move Veg to 1 side of pan Sprinkle beef and uncased sausage with kosher salt and add to other side of pan. Once meat is browned blend all together
Squish tomato's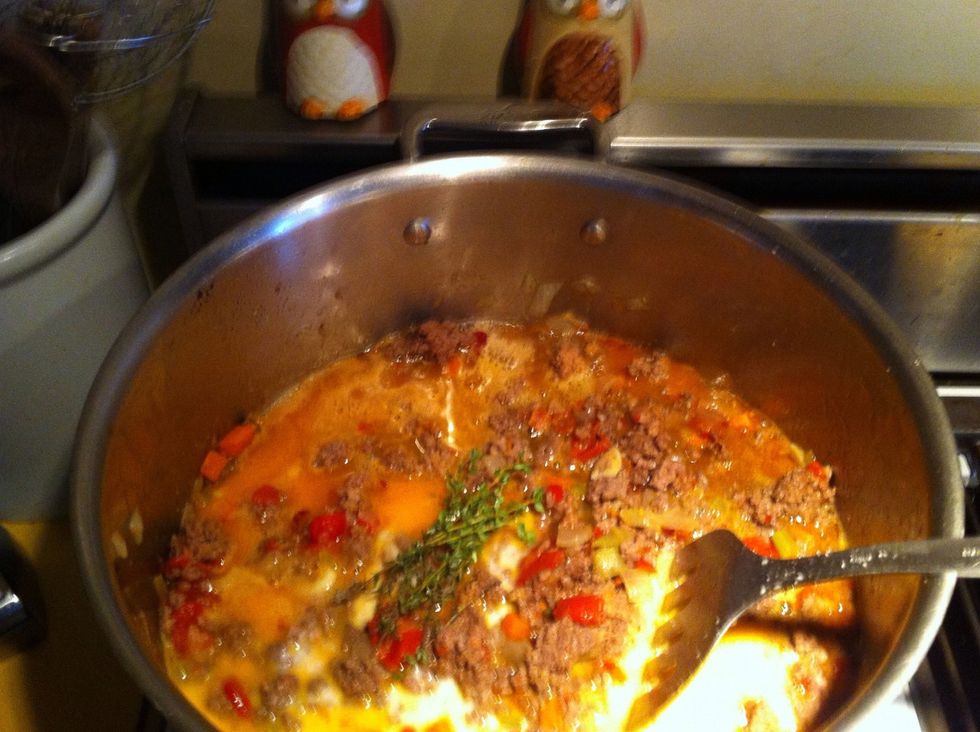 Add Tomato, Wine, Milk, Thyme. Simmer for 2 hours on low.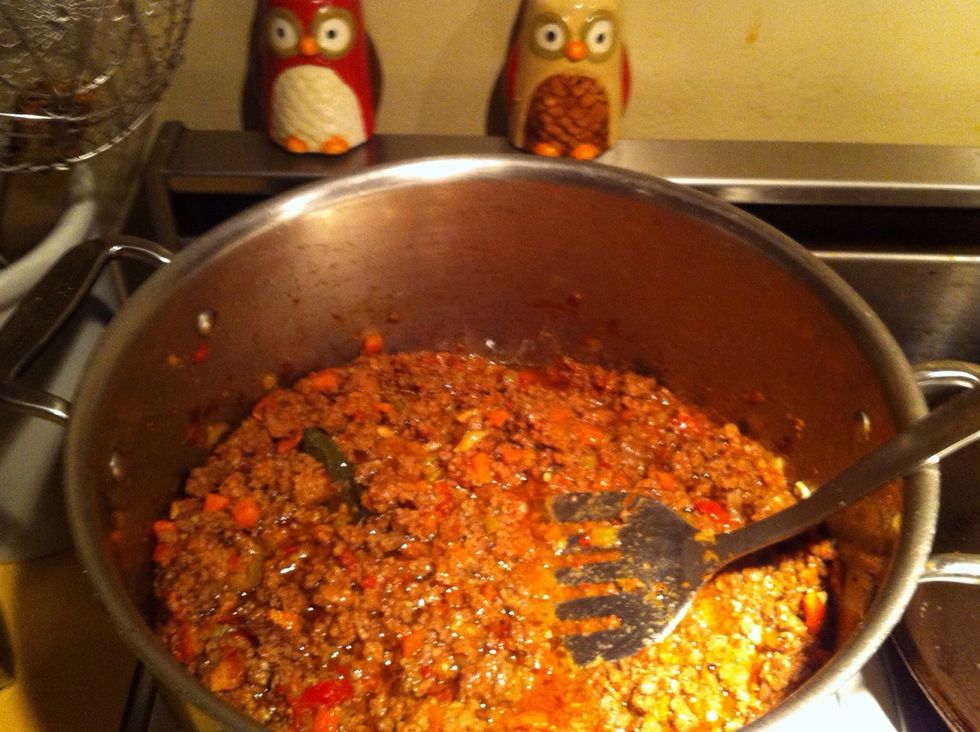 2 hrs later.... Bolognese! Check for seasoning.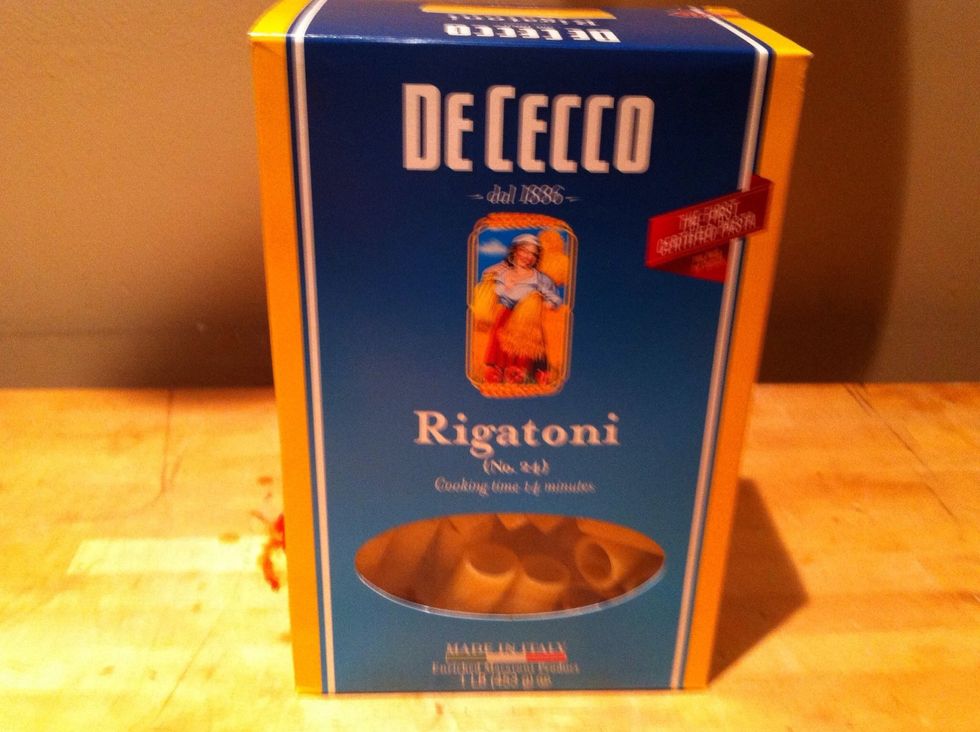 Use whatever noodle u got. Tonight we had Rigatoni. Make fresh pasta and throw down a classic lasagna Bolognese
Sauce pasta with butter and Bolognese add in parsley and fresh Parmigianno. Serve to the family. Save remaining sauce for tomorrow. Peace JH
3.0 Strips thick cut bacon
1.0 Large onion
2.0 Carrot 1/4" dice
2.0 Celery stalks 1/4" dice
4.0 Garlic cloves sliced thin
1.0 Stick butter
2.0lb Ground Chuck
3.0 Links of Italian sausage (uncased)
14.0oz Crushed whole tomato's
1.0c White wine
1.0c Milk
1.0bnch Thyme
1.0bnch Chopped Parsley
1.0c Parmigiano reggianno
1.0lb Pasta