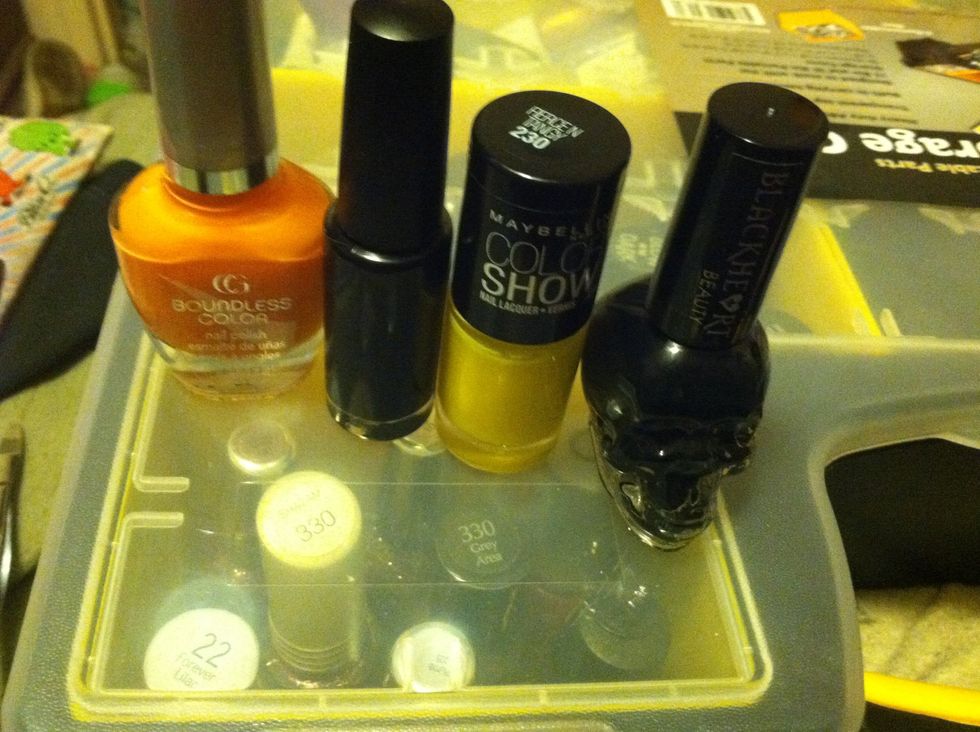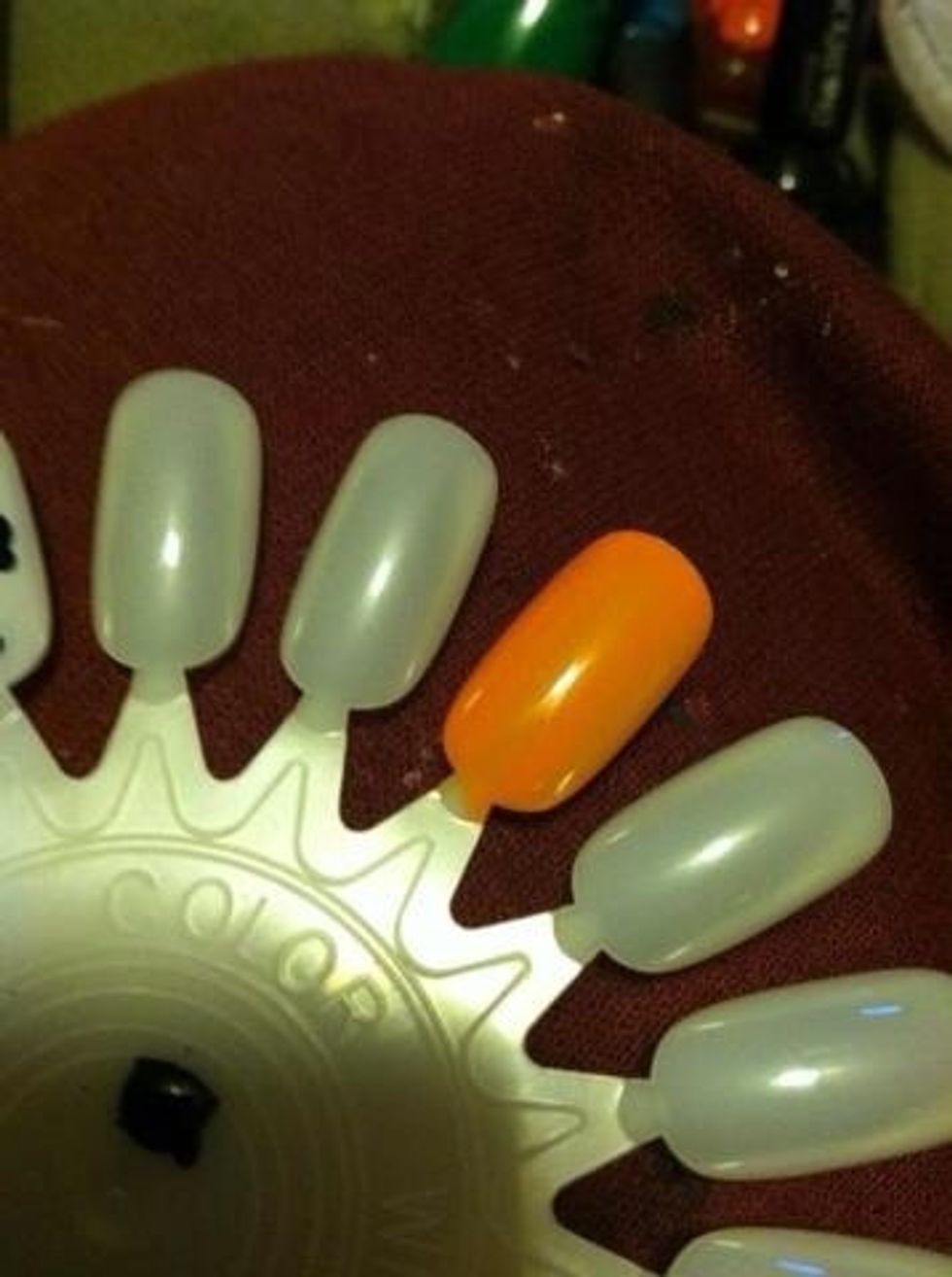 Start with an orange color.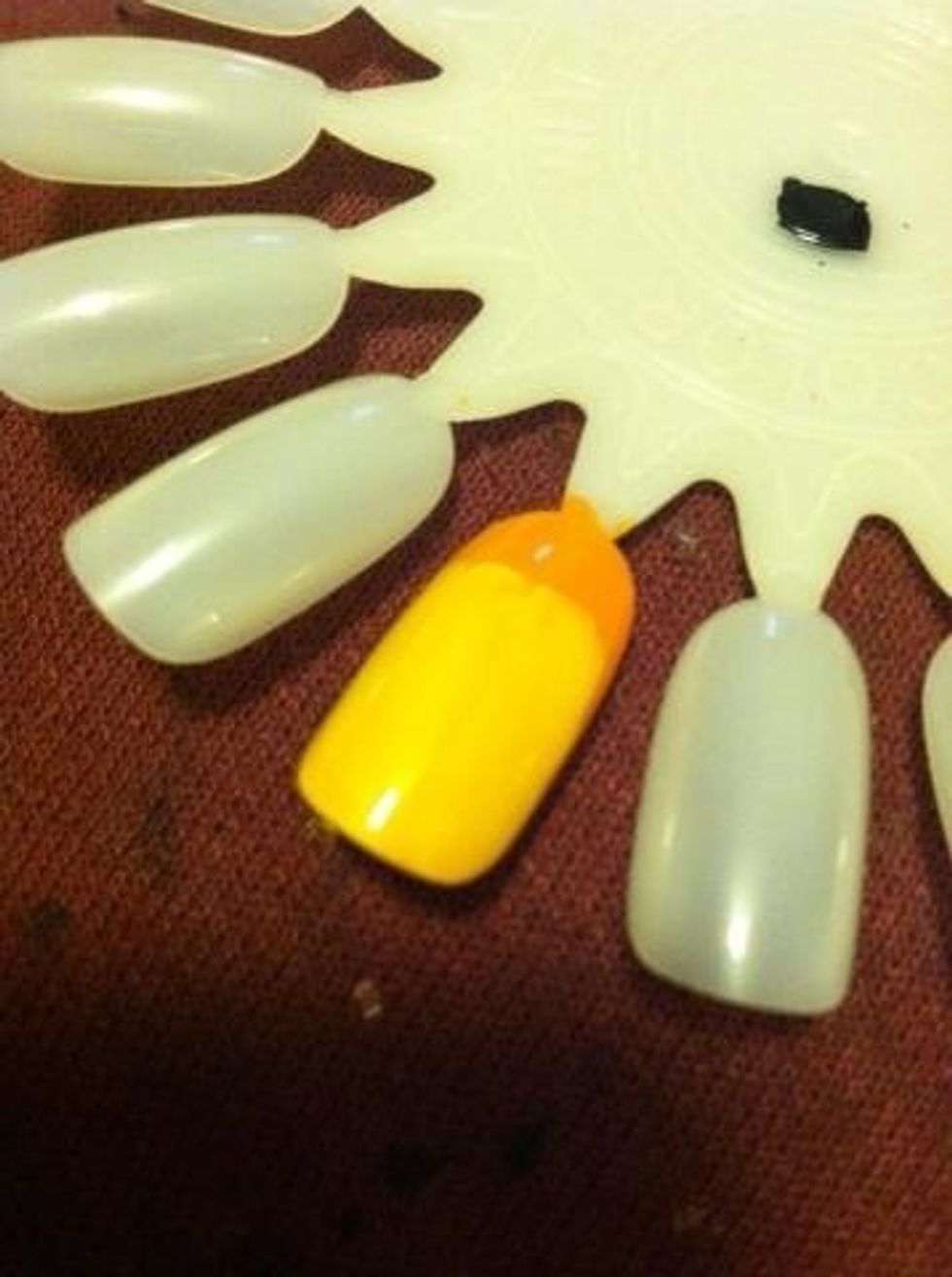 Add a yellow but don't color the whole nail. Leave a little orange.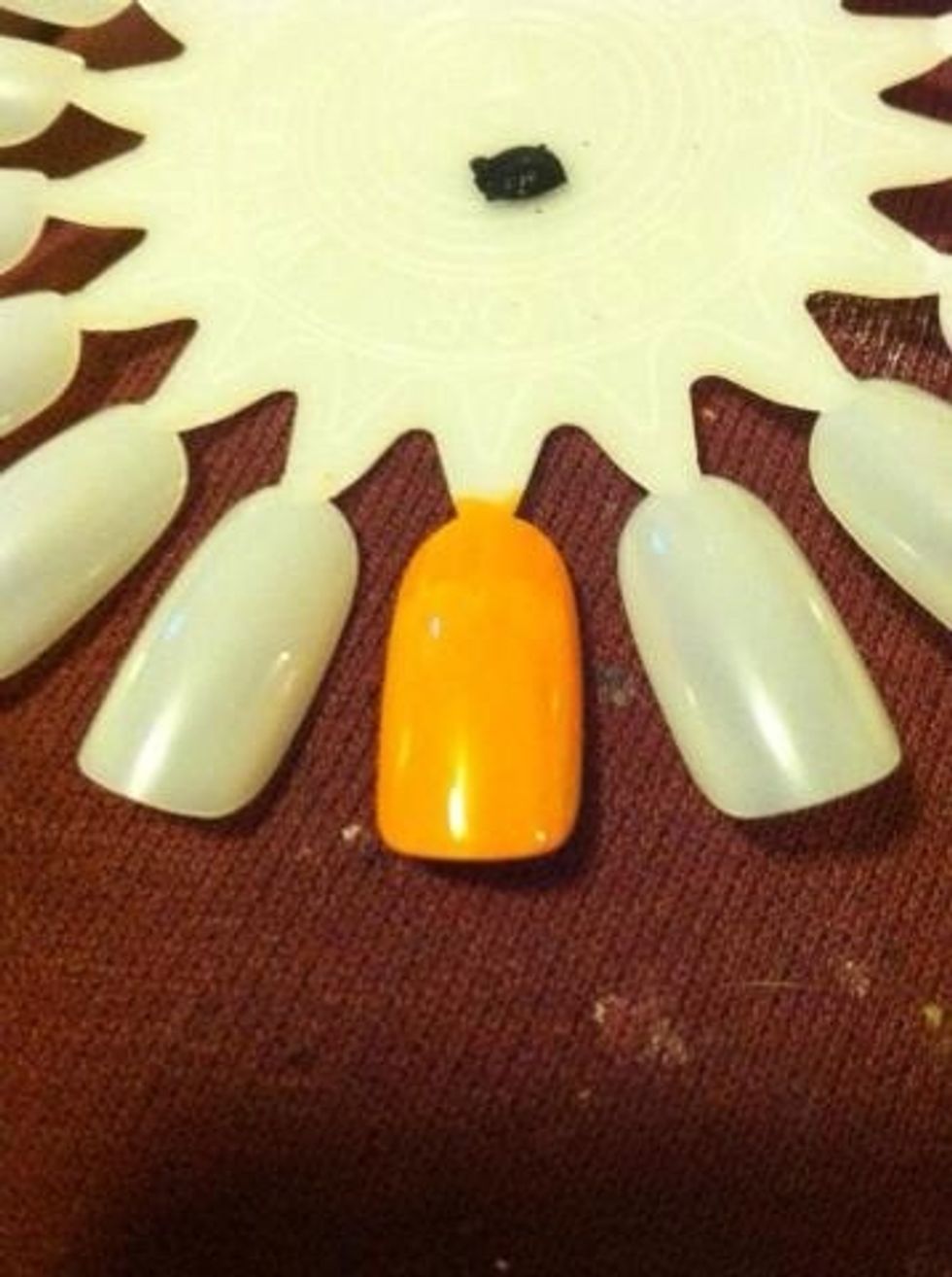 Add a thin layer of orange. (You can also use a sponge and do the gradient thing.) Add some sparkles (if you want. Looks good either way).
I like to add some glow in the dark nail polish before the next step :) (I got mine from hottopic.com. It's black heart nail polish.)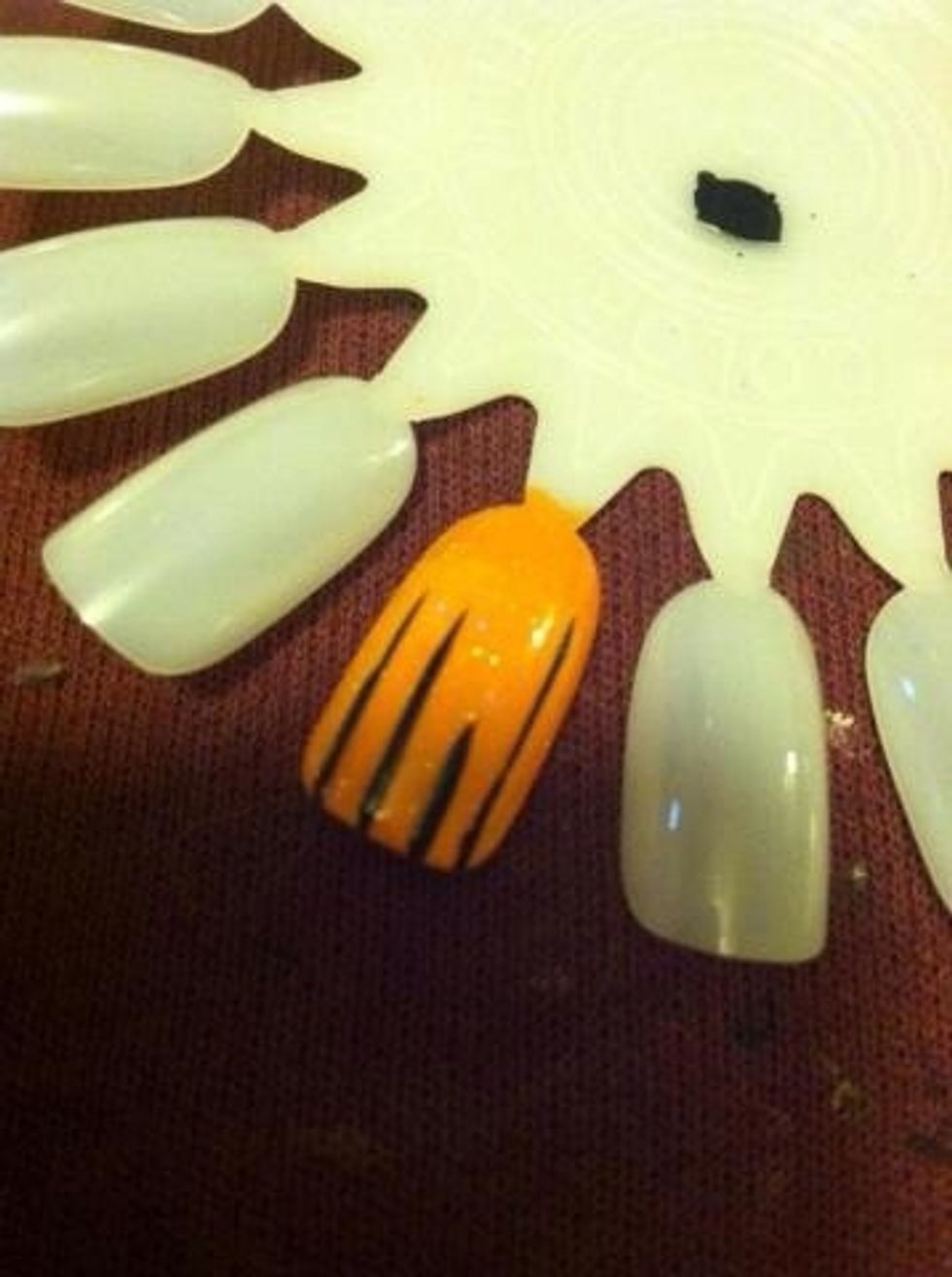 Then add lines to figure out where the towers are going to be.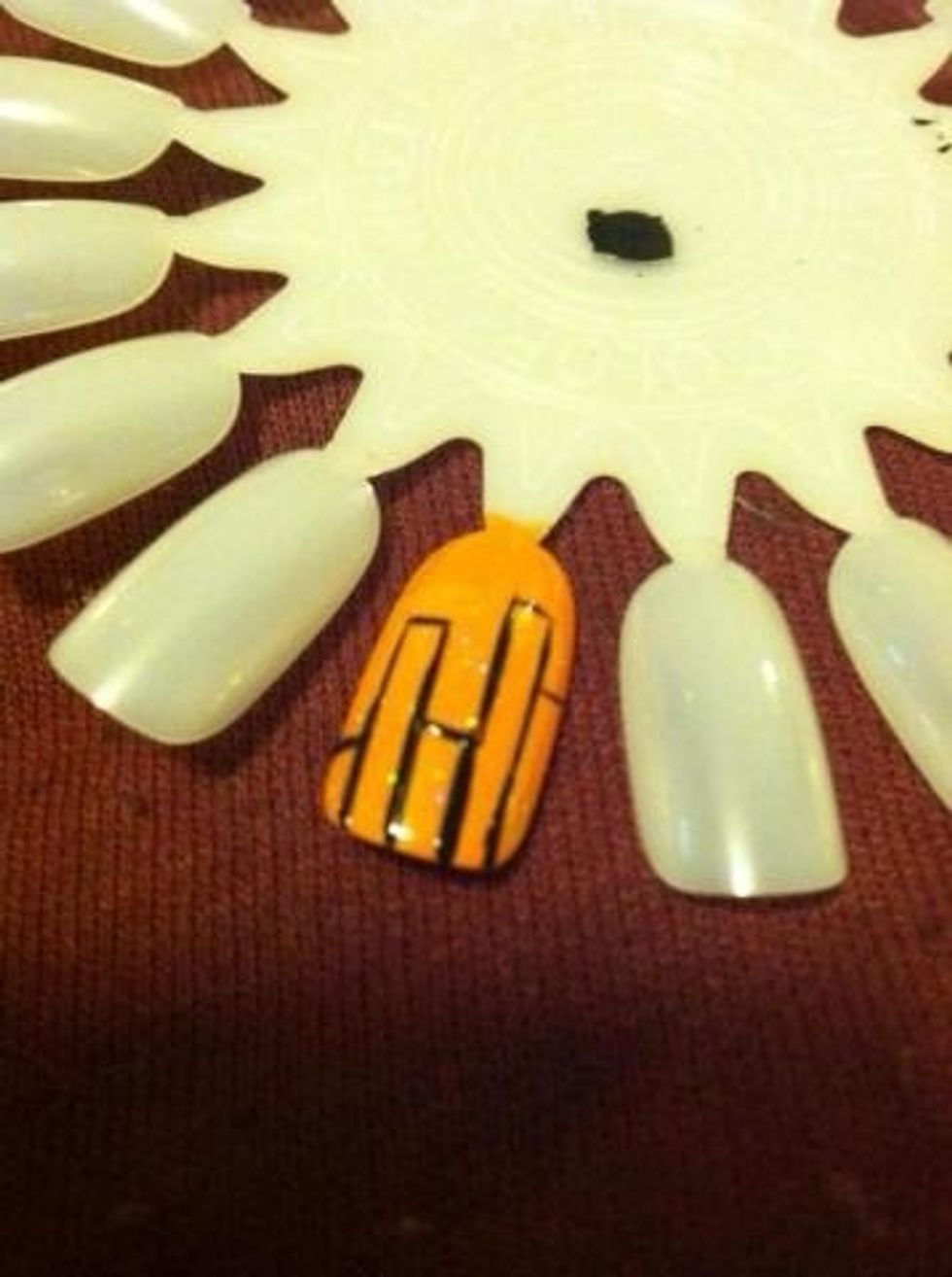 Top off the buildings.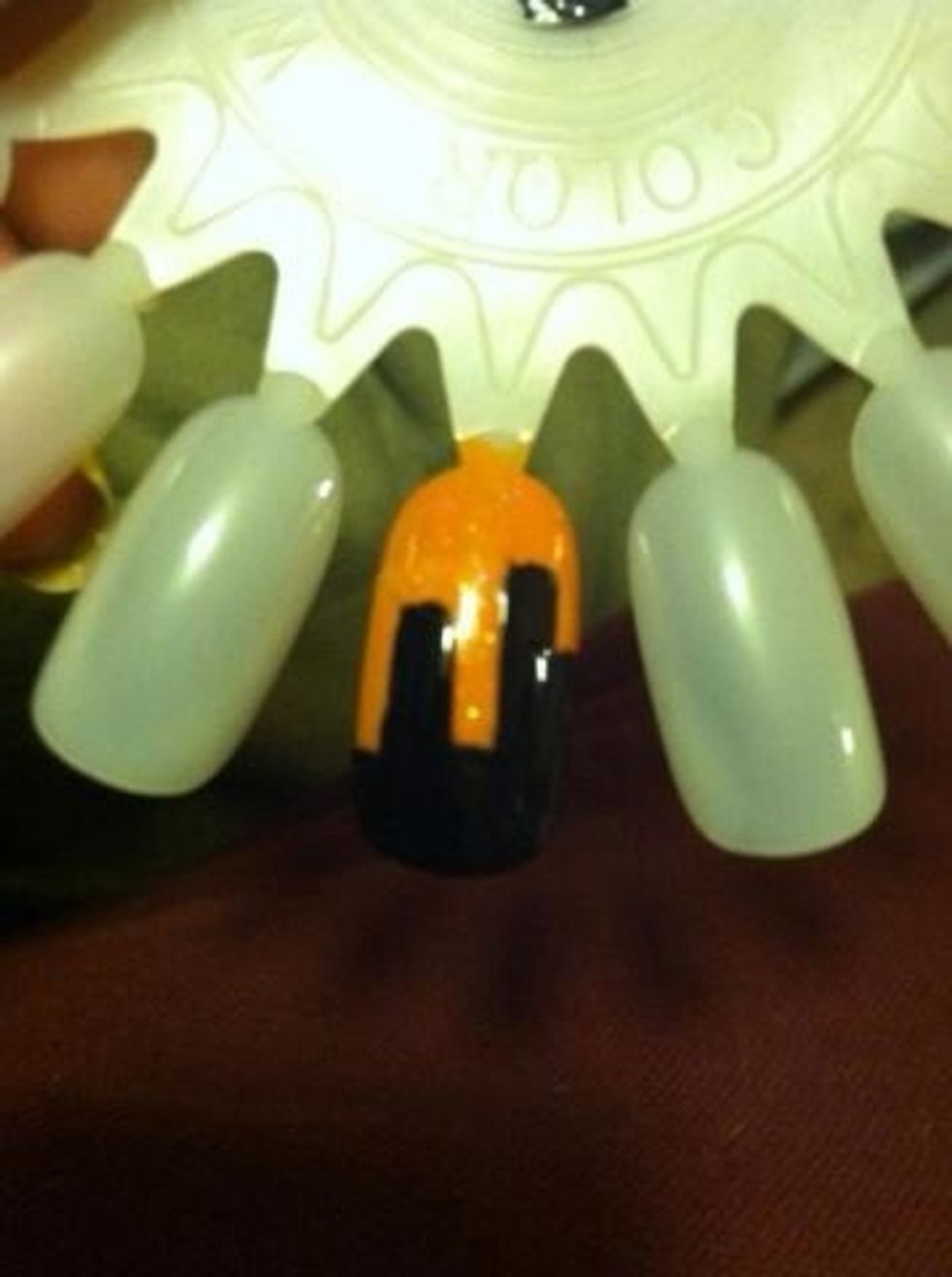 Fill it in with black.
Add a top coat and you're done! You can also make the sky darker and/or use medium shades of blues and purples.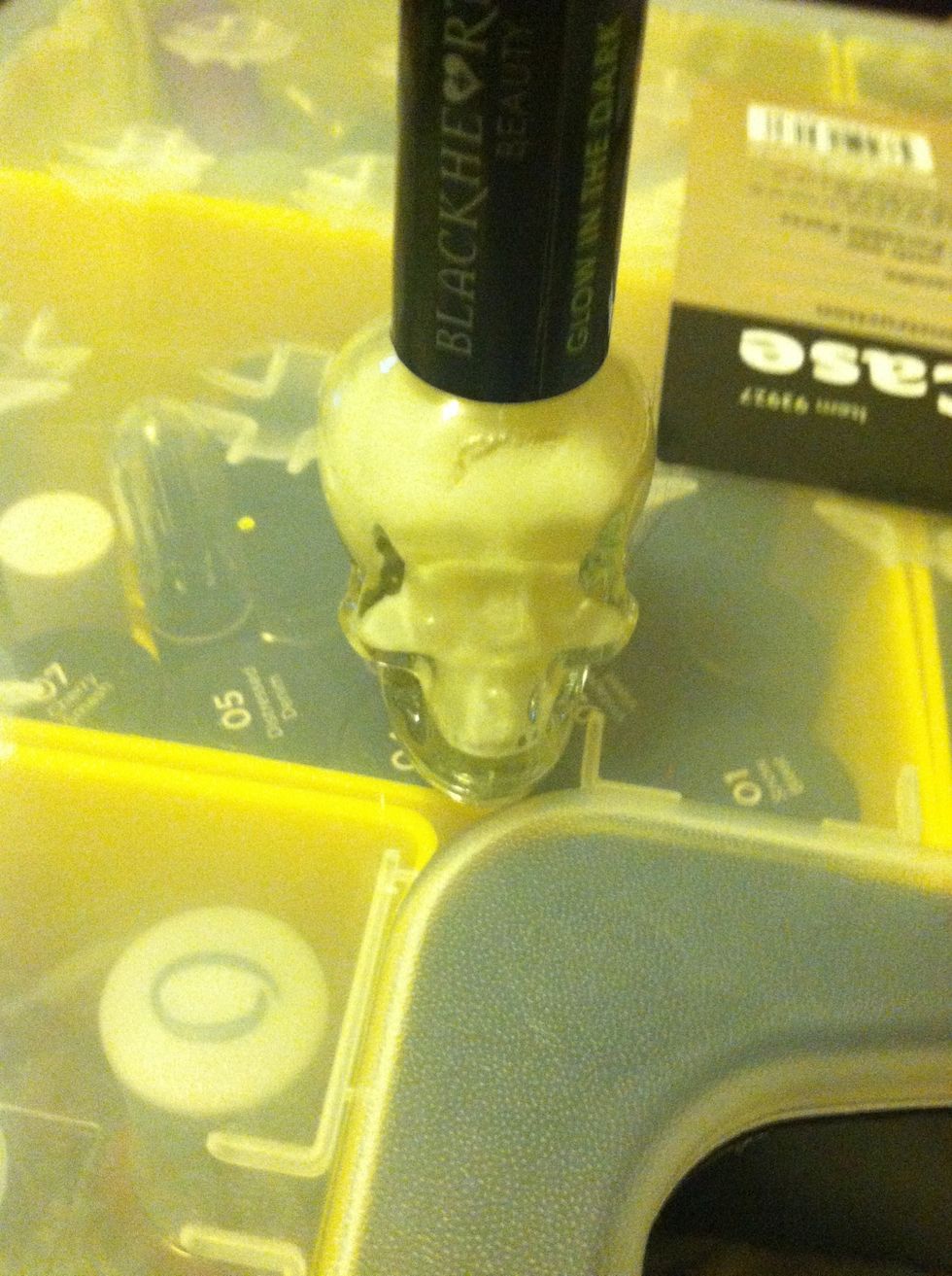 Glow in the dark nail polish
Orange nail polish
Yellow nail polish
Glitter nail polish
Black nail polish
Katie Ball-Blodgett
I love doing nails and taking care of my guinea pig. :)\n\nIf you have any nail designs you want to know how to do, request them! :)