How to make cinnamon syrup for cocktails and hot drinks
Make Cinnamon Syrup for Cocktails and Hot Drinks
23
Before adding all the ingredients to the pan we broke the cinnamon sticks in half to release more flavour.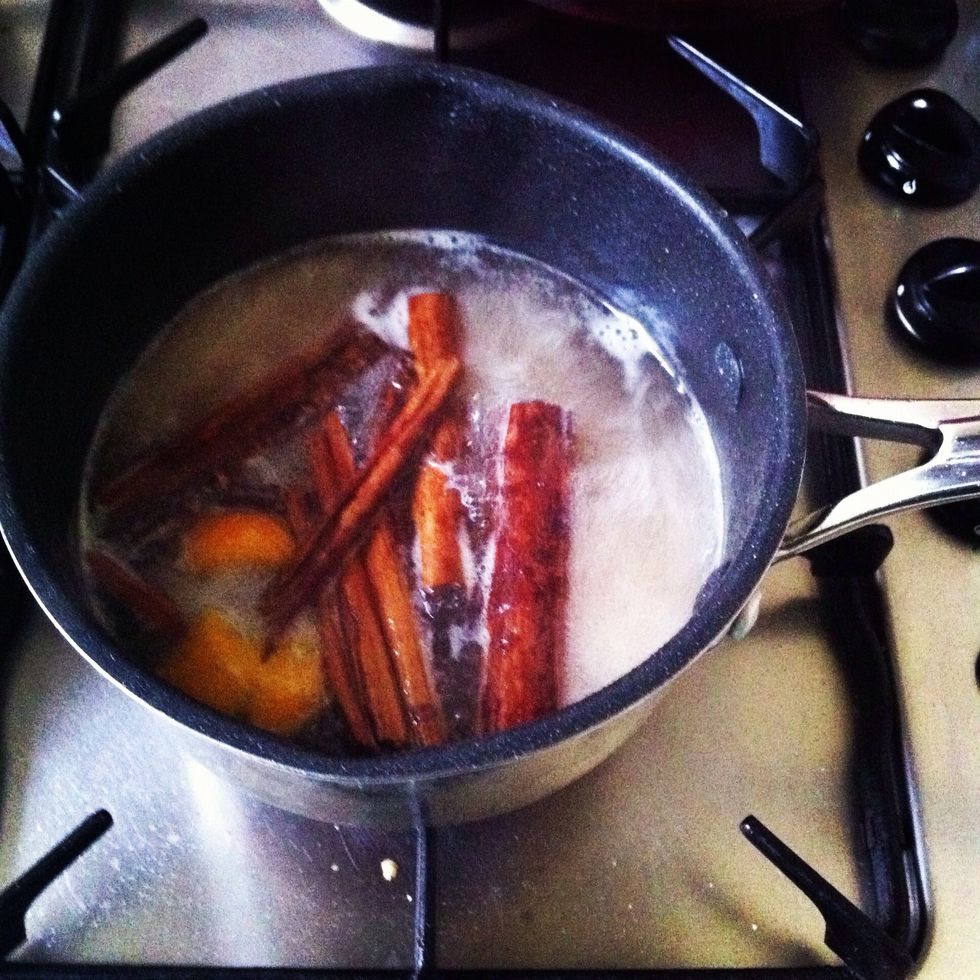 Give a good stir and place on a low heat so the mixture now simmers. Every 10 minutes stir to make sure the sugar is dissolving. Simmer for 30 minutes.
We used a sieve to strain the hot syrup straight into our jug. This will last for a couple of days if refrigerated. To make it last up to 3 weeks add a shot of vodka and store in an airtight bottle.
1 cup of sugar
1 cup of water
2 sticks of cinnamon
A piece of orange peel