This recipe yield a rather soft japanese style cinnamon roll. I adapt the recipes a little to make it easy for bread beginners. I hope you'd like it. Enjoy! 💗💗💗
4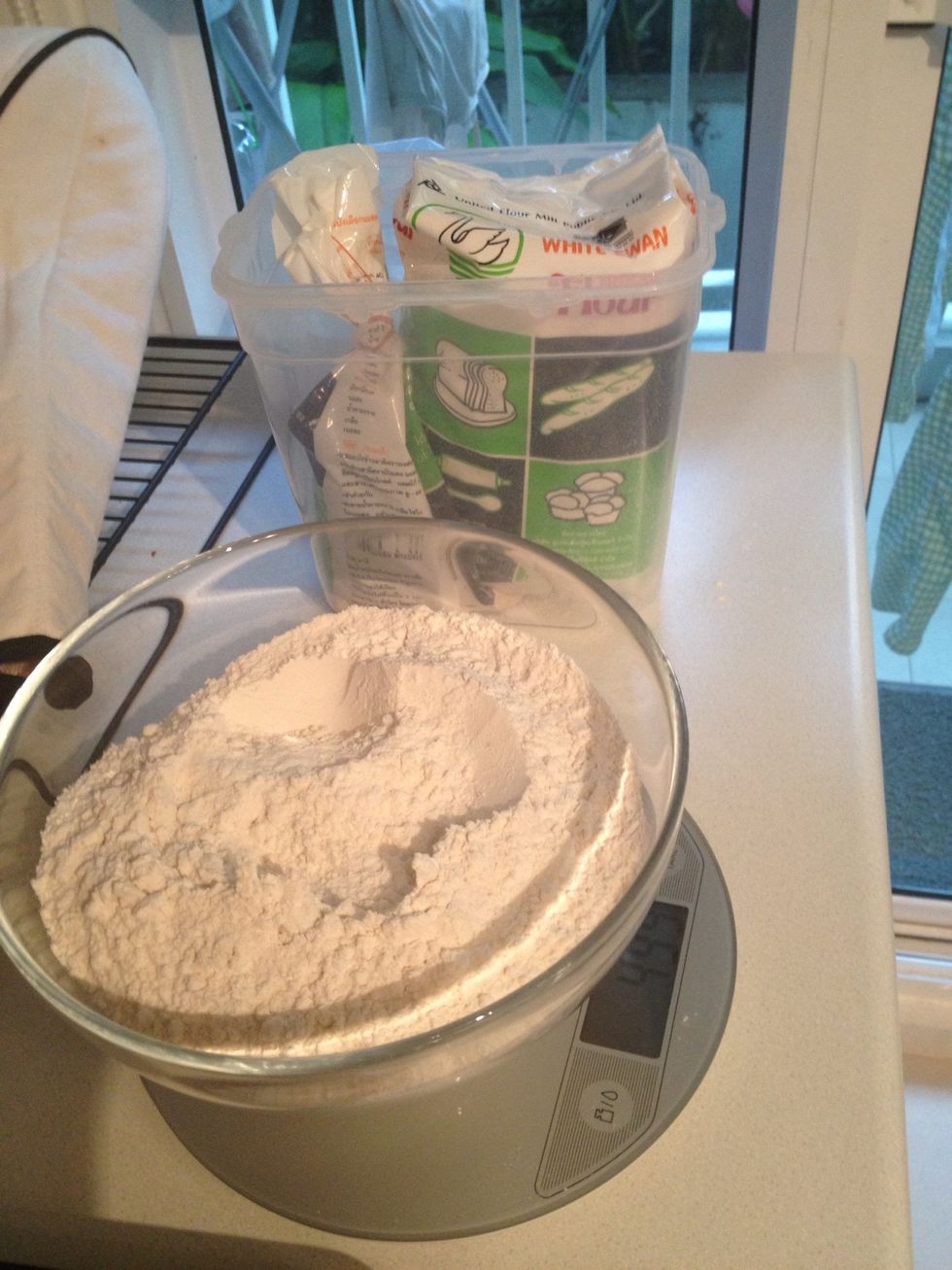 Weight out the flour. This is 500g or 4 1/2 cups, check your mixer for capacity before going any further. You can reduce everything by portion.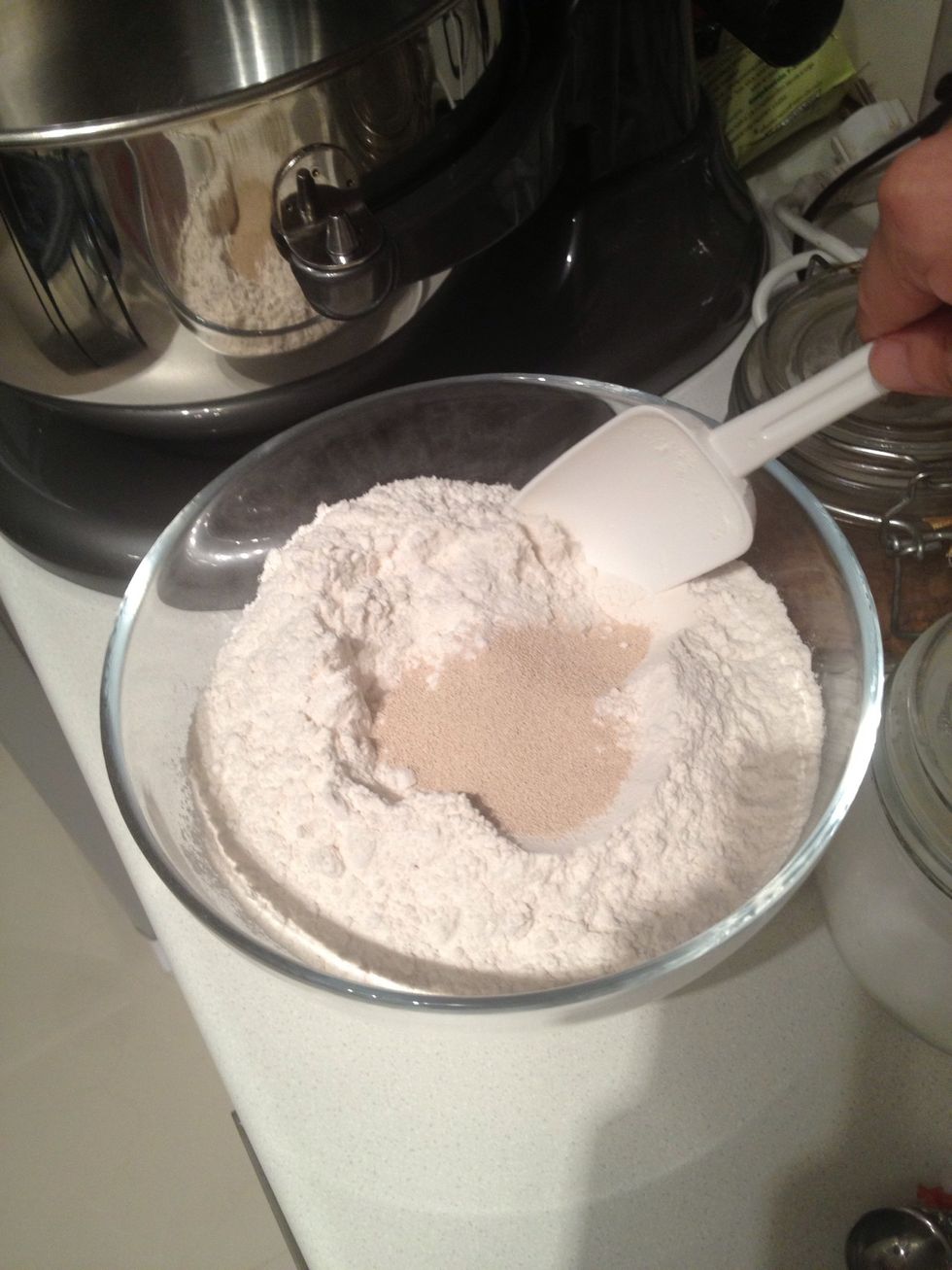 Add yeast and stir into the flour and put them in the mixer bowl. I use kitchenaid pro 600, which can take up to 12 cups of flour. A normal 5 quart mixers can handle 6 cups of flour.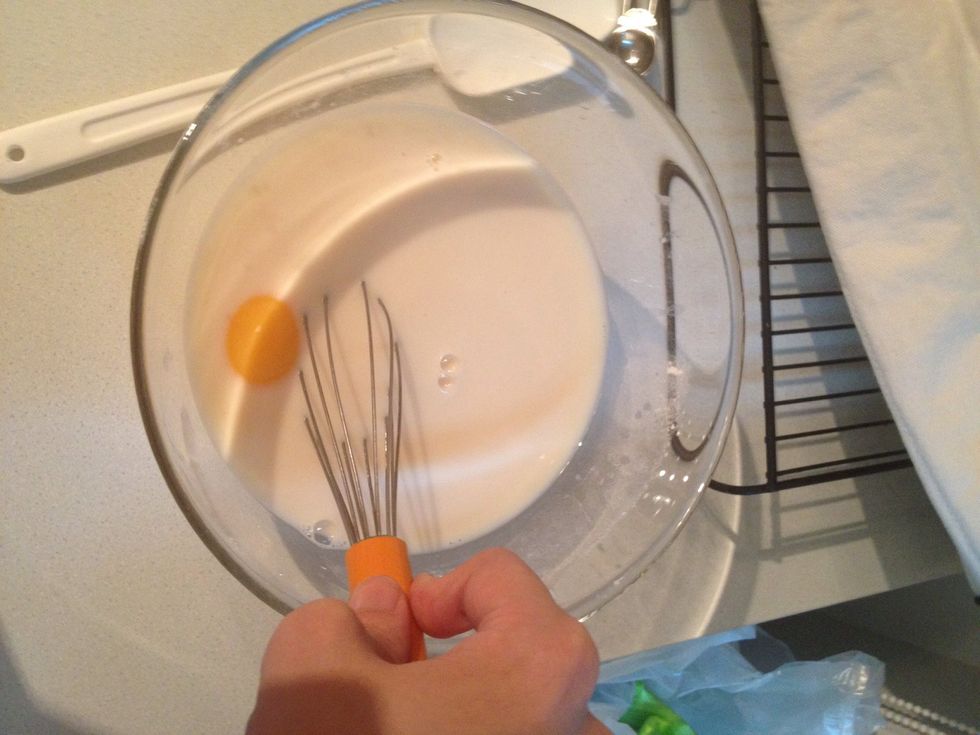 In a clean bowl mix milk water sugar salt and egg together. If u cut down the portion, substitute water with egg by weight. Large egg weight 55 g. Milk here is 1/2cup and 1 cup water.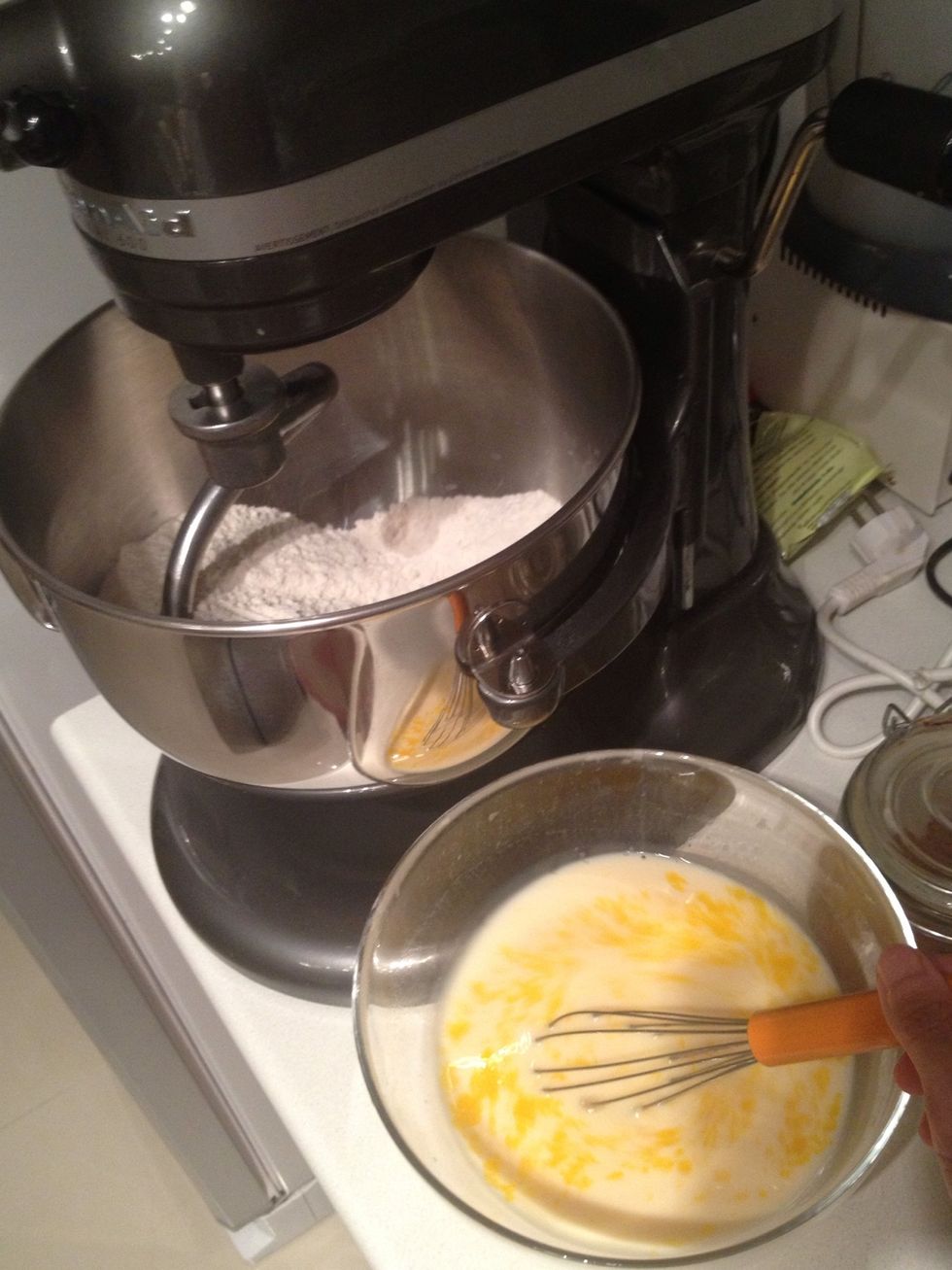 Mix the liquid up and pour into the dry gradually. No need to be gentle tho.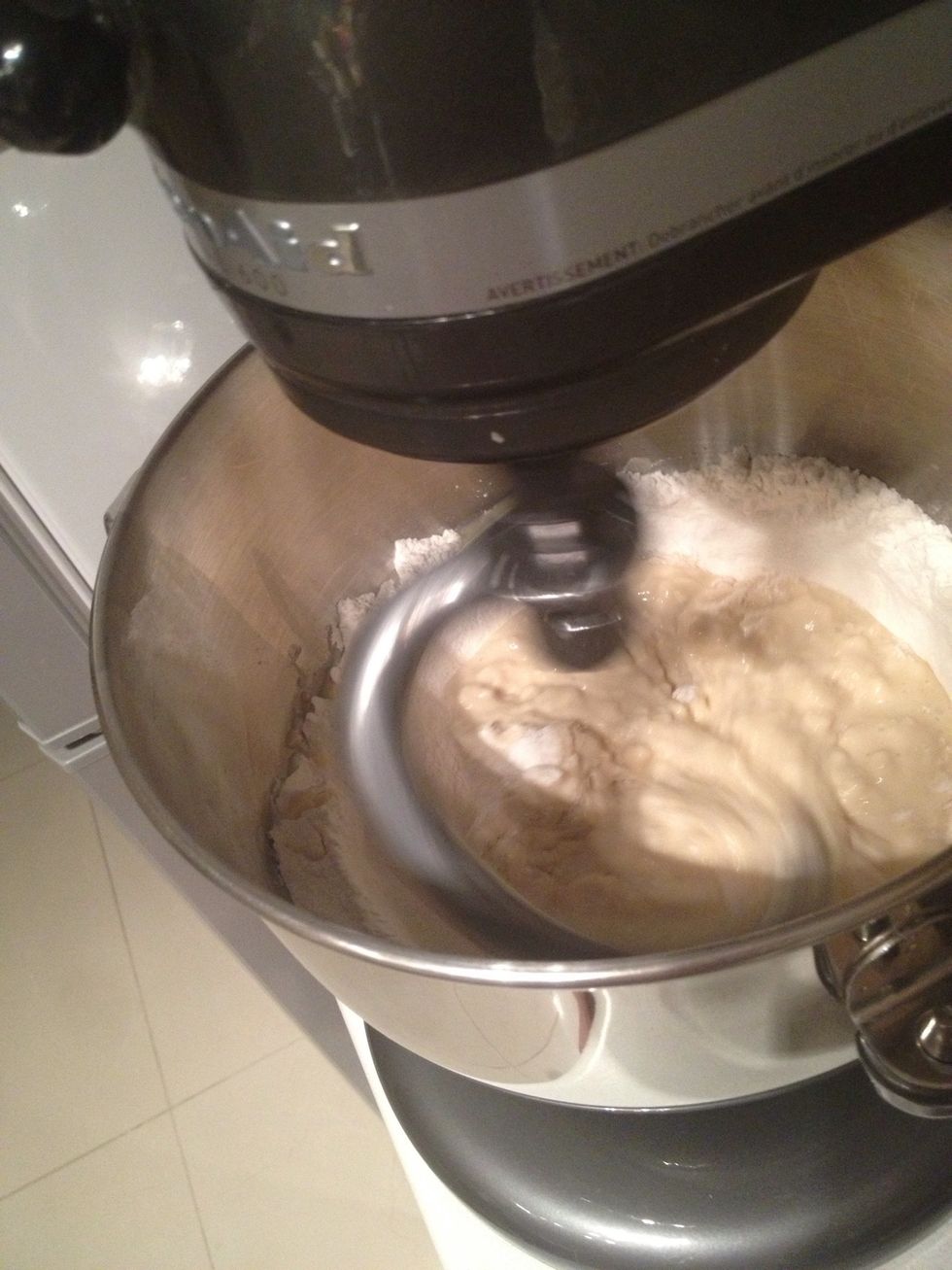 Mix on speed 2-3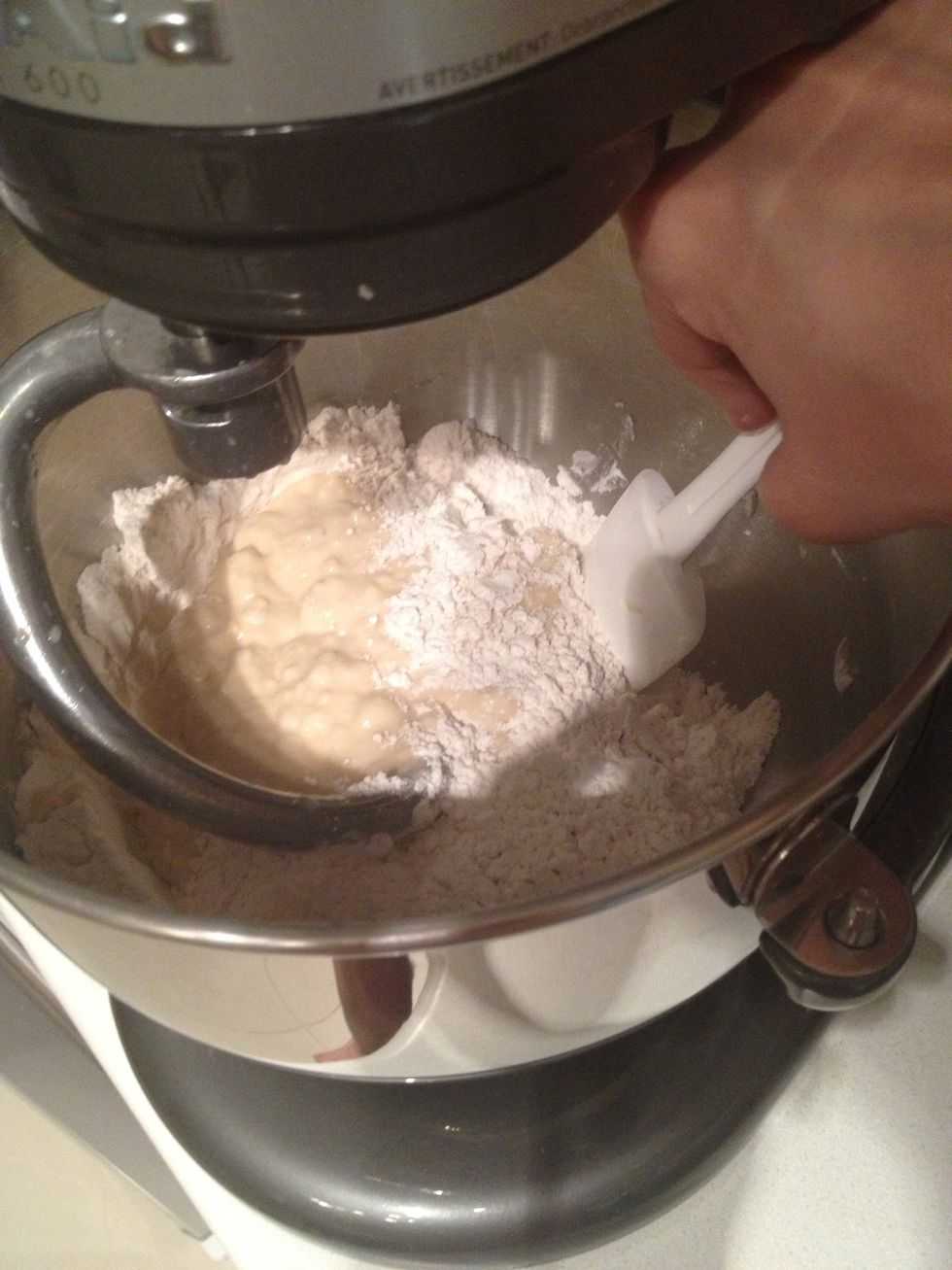 Help it a little, it should be faster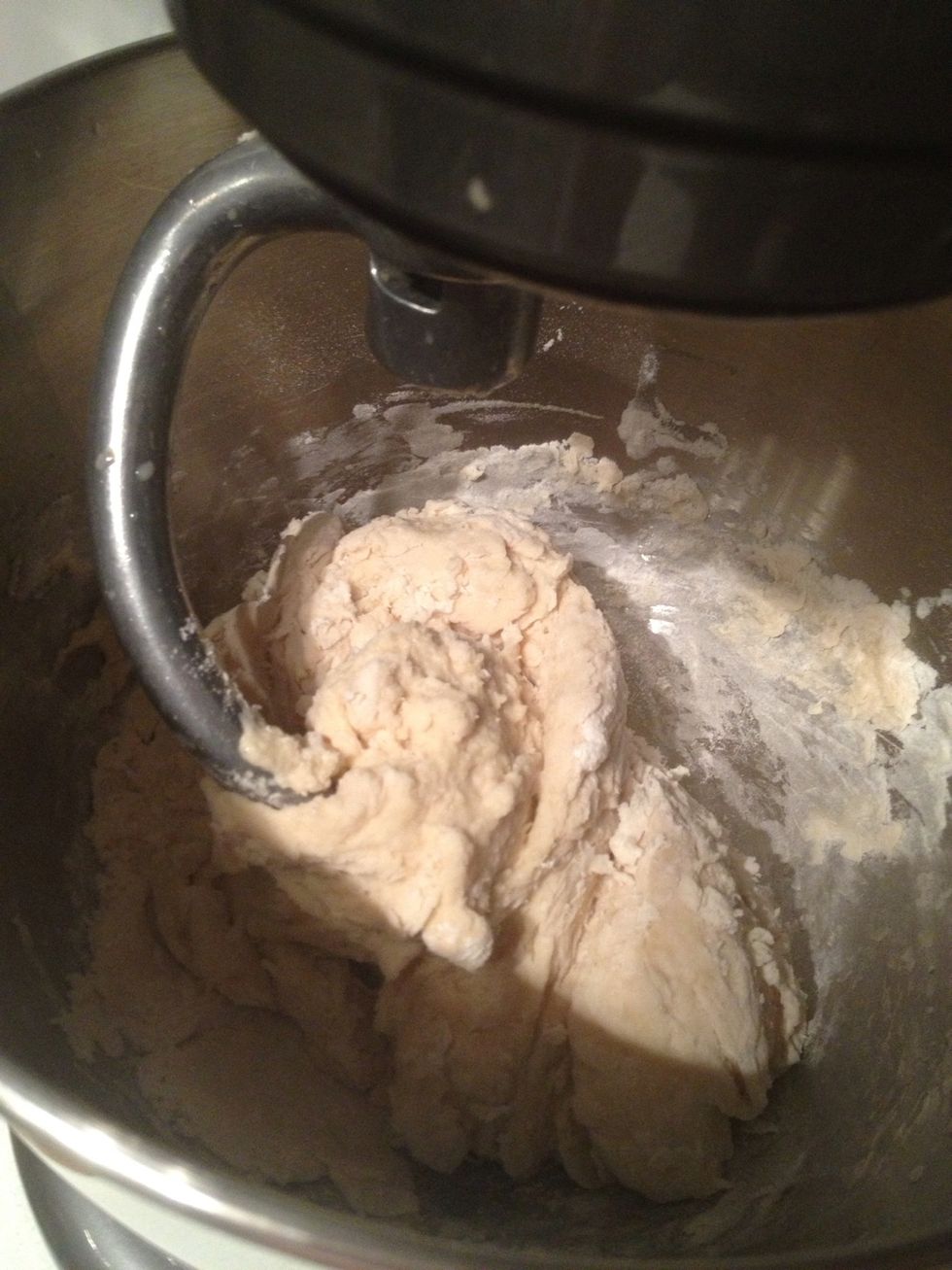 When you can see everything comes together and no more flour flying around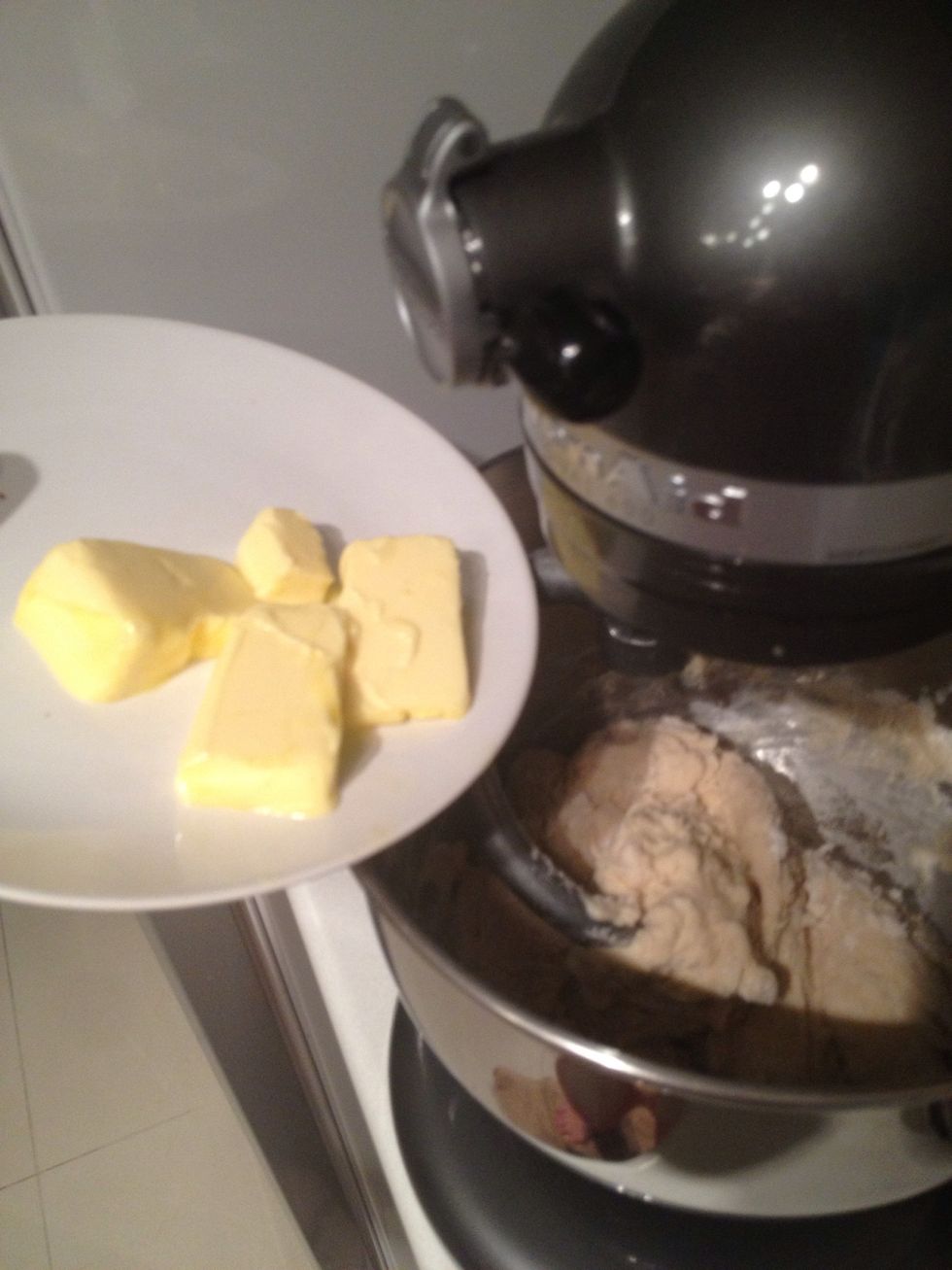 Add the butter and keep the machine running. Scrape the side every once in a while.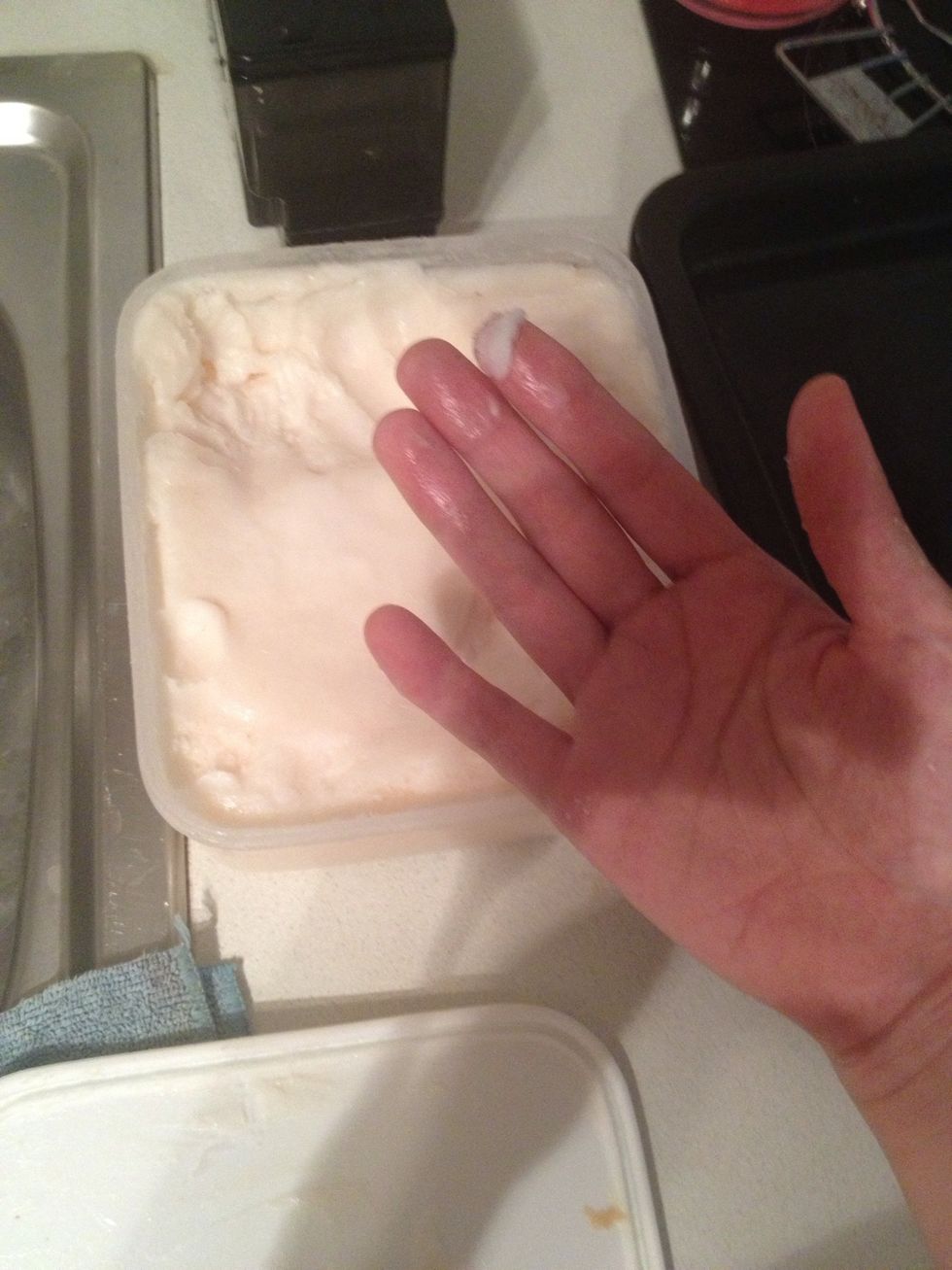 It should take around 30 mins. You can see the dough forming up and has more elasticity. Apply some shortening or oil on both hands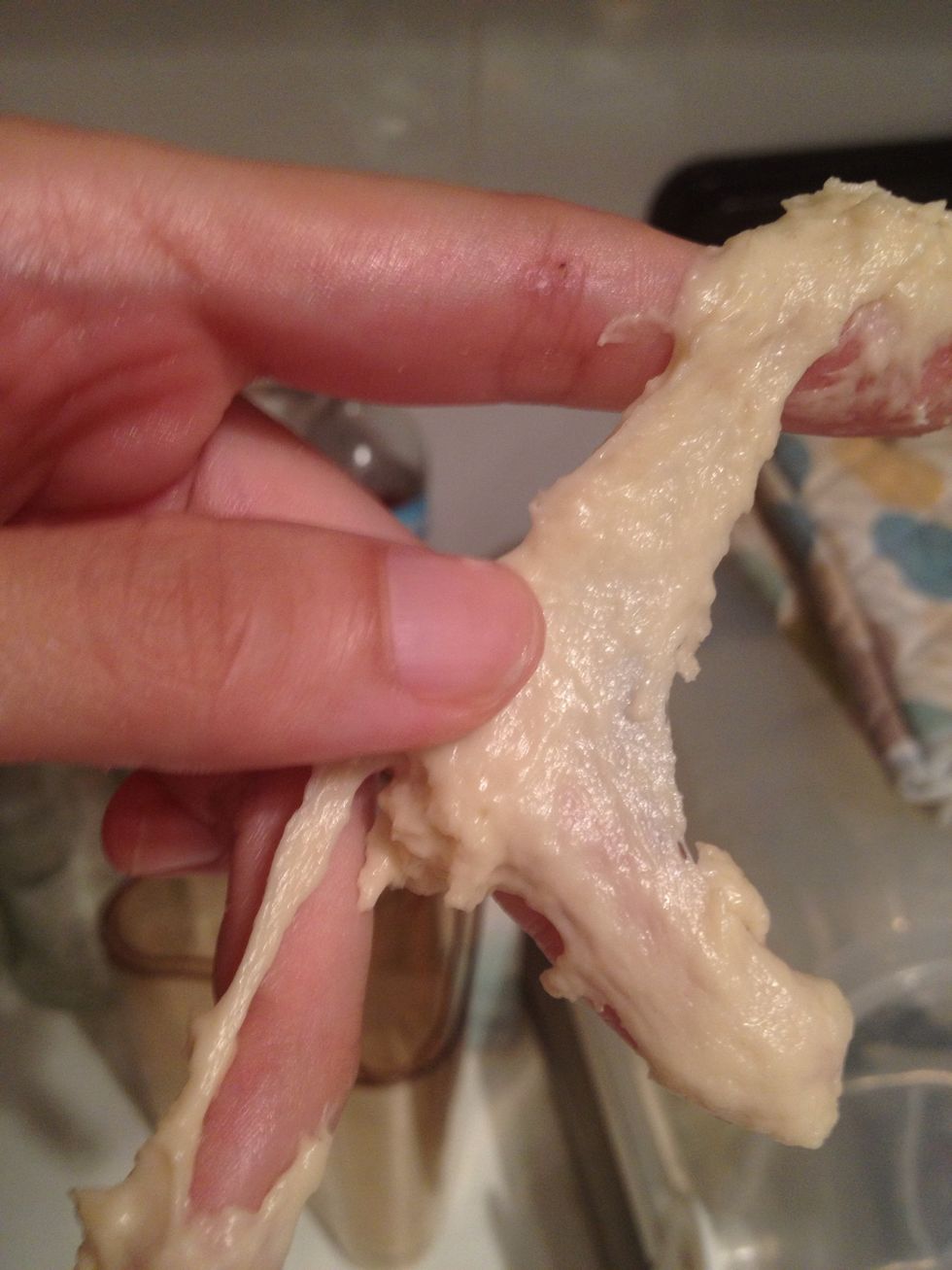 Taste the dough by trying to strech it into thin film.
If you can make it thin enough put you finger in the middle and you can see your flesh color (or finger print). You've got it.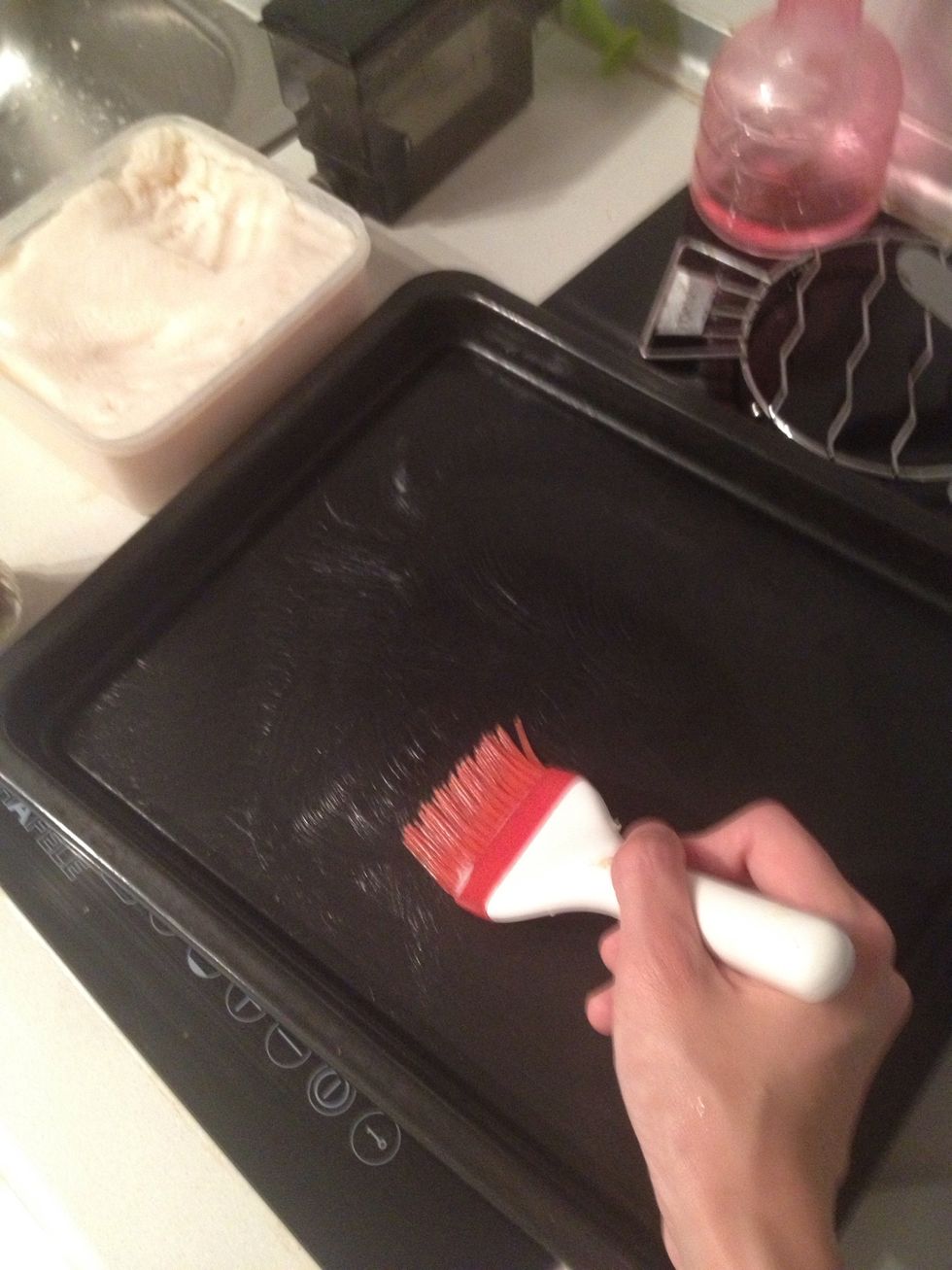 Brush a tray with some shortening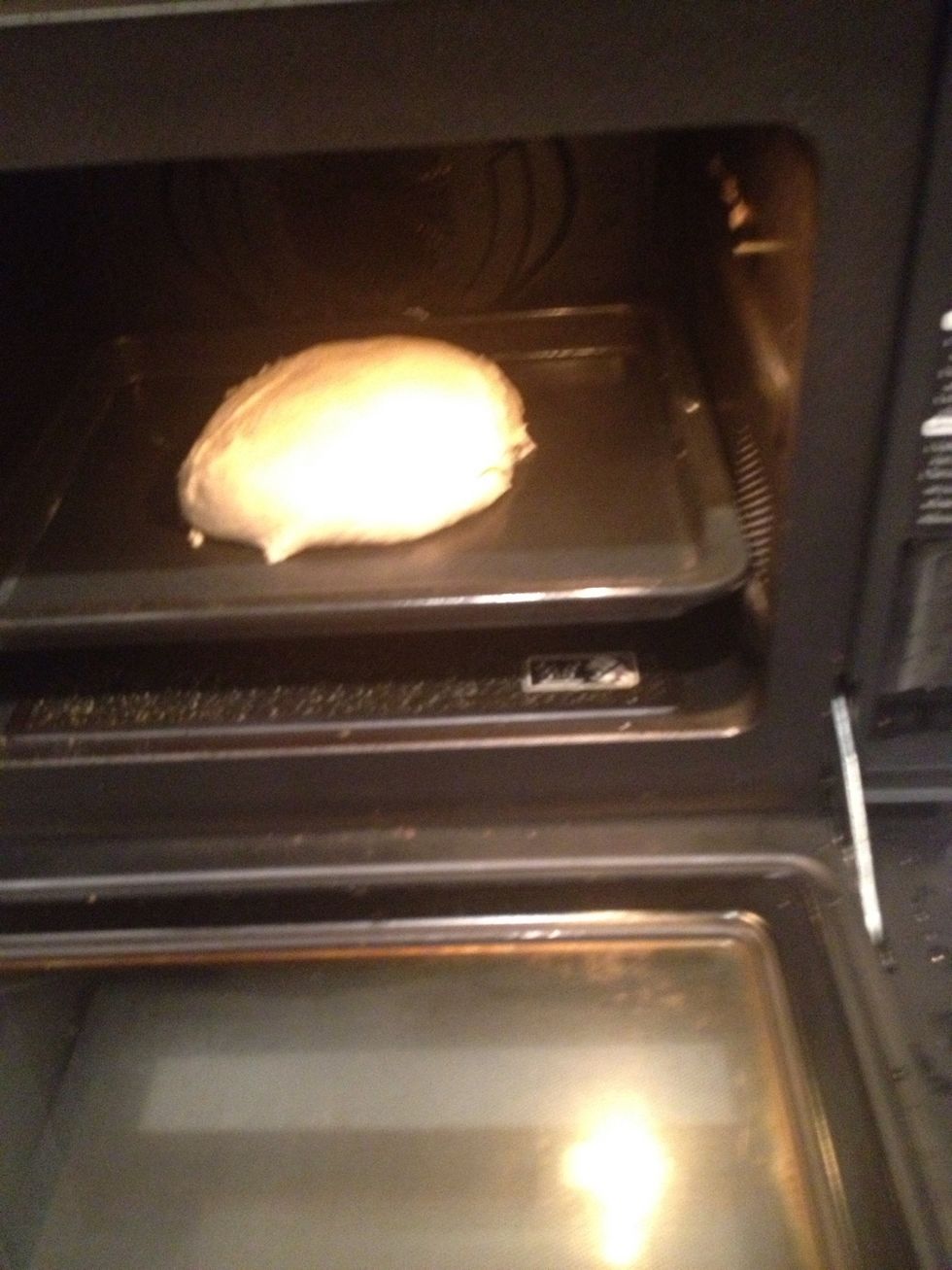 Round the dough and proof for 45 - 60 mins. The dough should be doubled in size.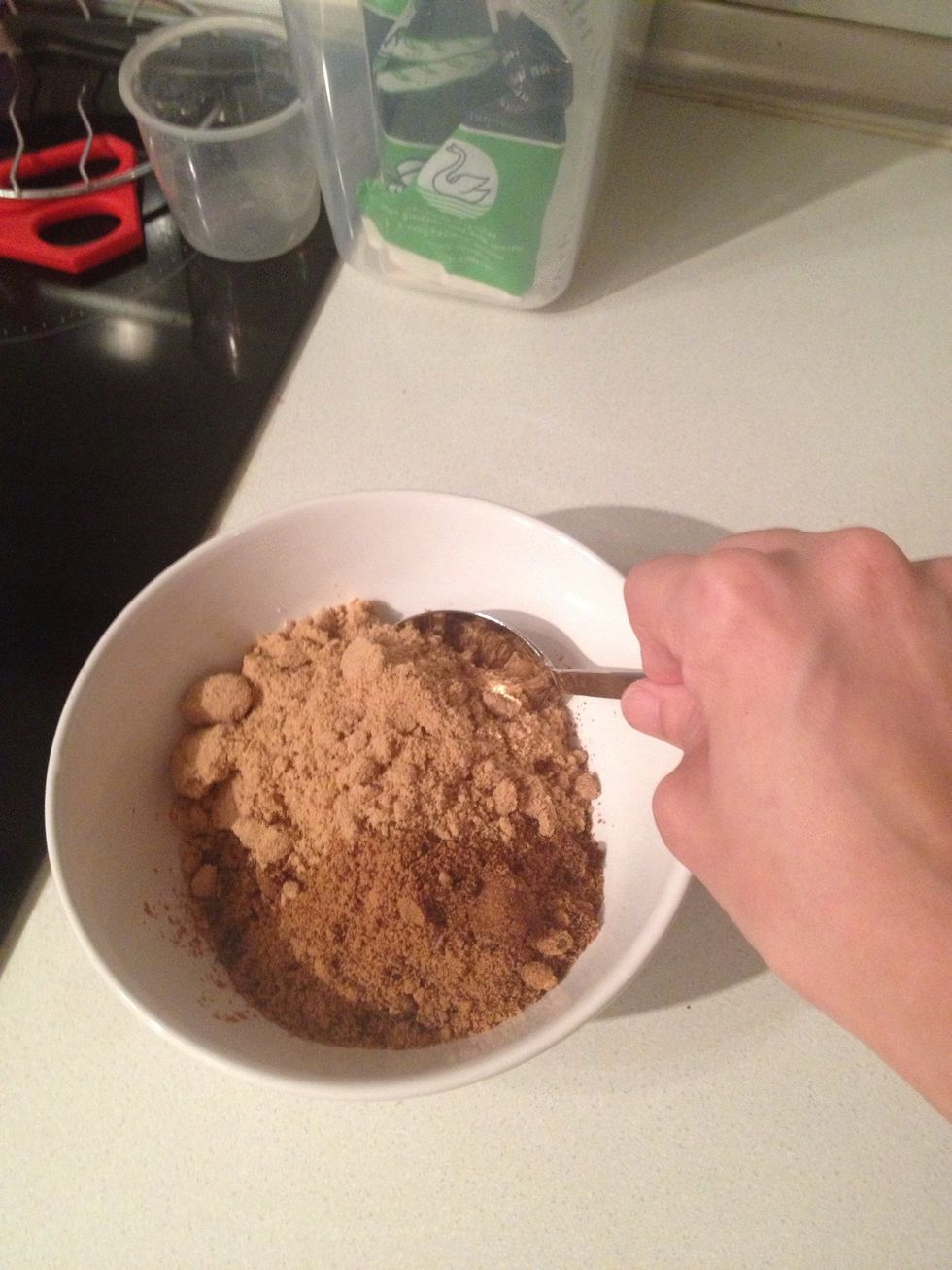 Melt 1/4 cup butter mix with 3/4 cup brown sugar and cinnamon. You can add 3/4 cup (90g) chopped cashew nuts if you like.
It should look like this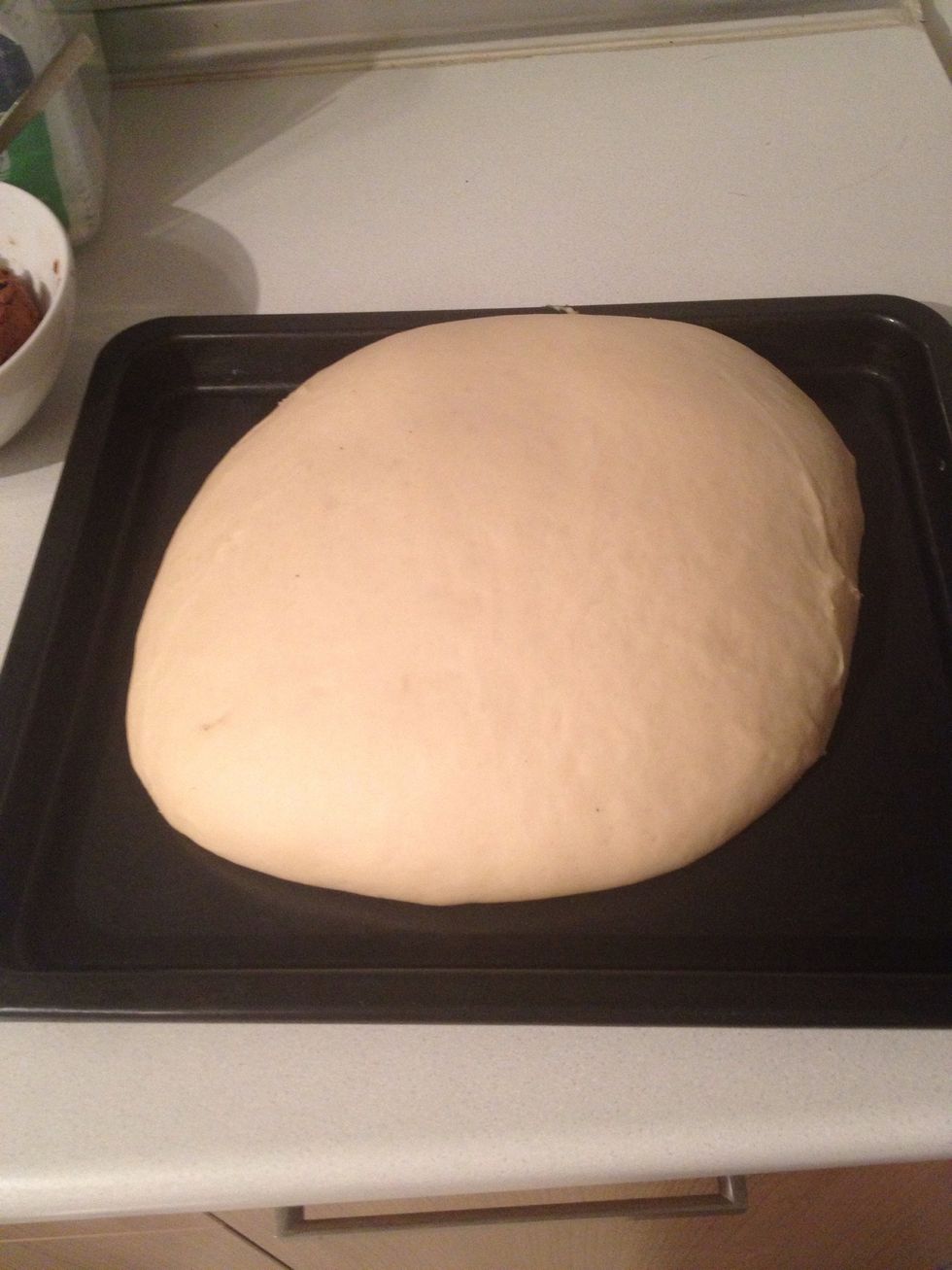 The dough is now doubled.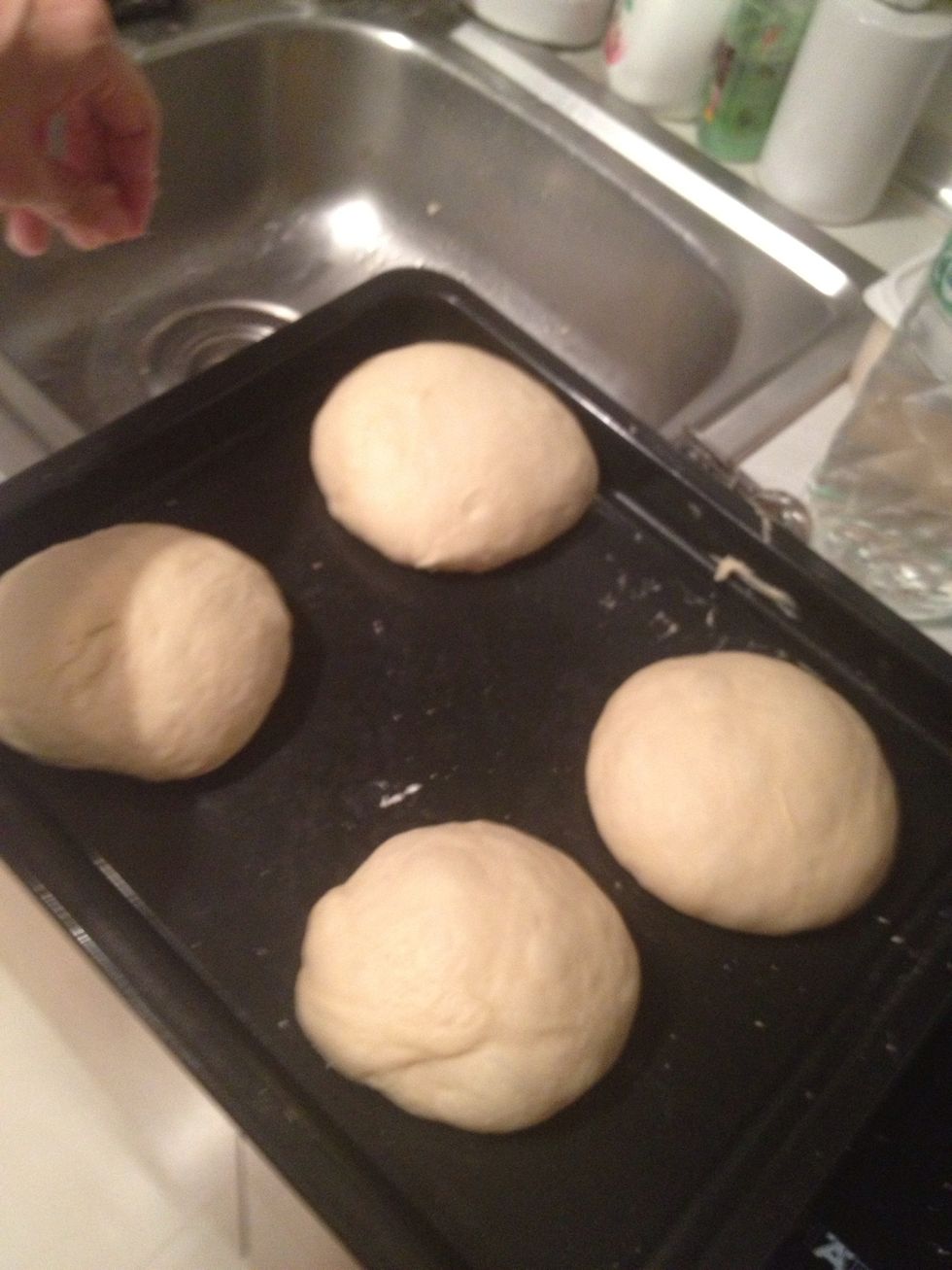 Divide into 4 balls of approx 230g each.
With rolling pin always roll do not push or u'll damage the dough.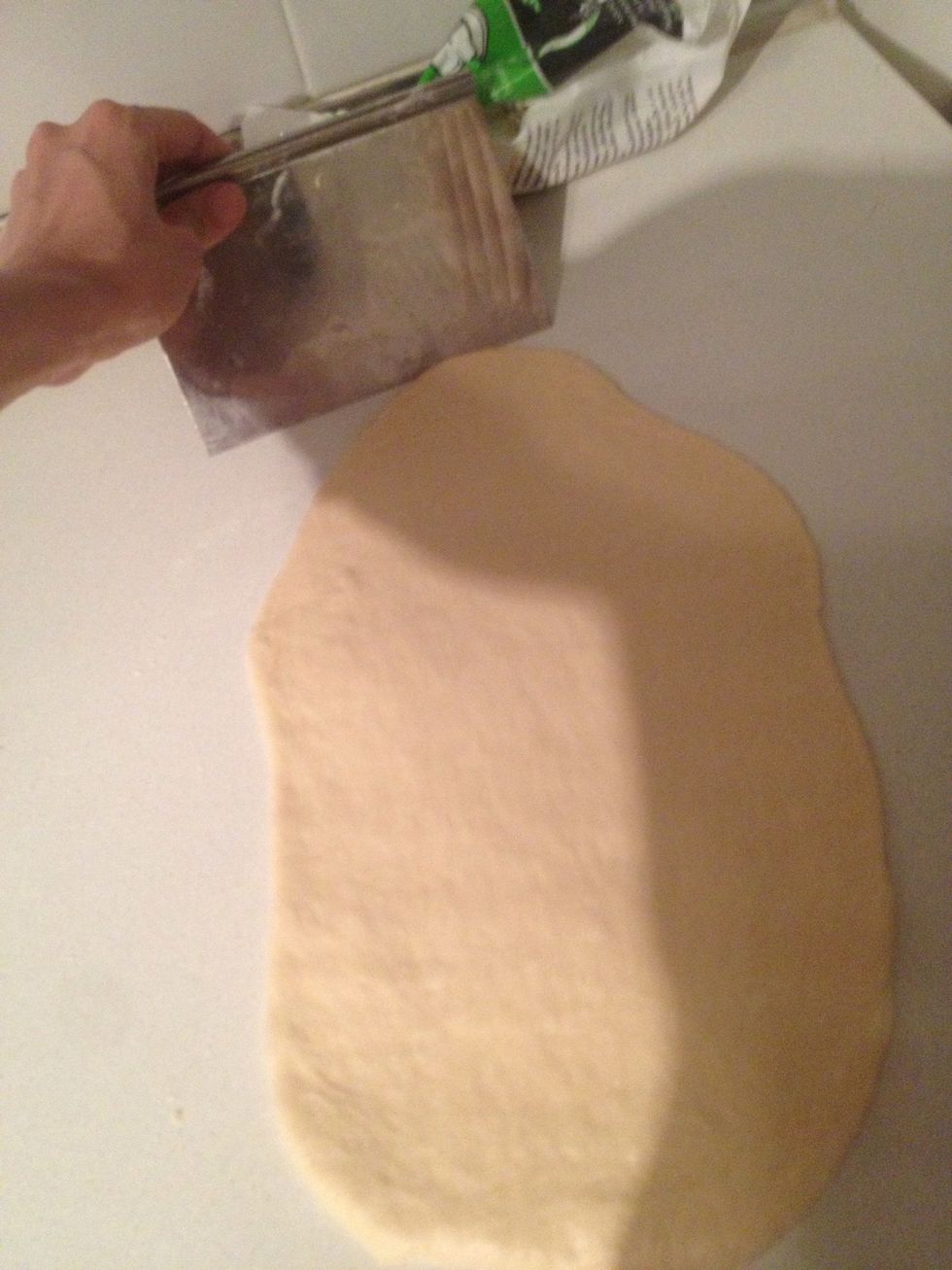 Flip the other side over. This way u get smooth surface down. Try to make rectangle shape.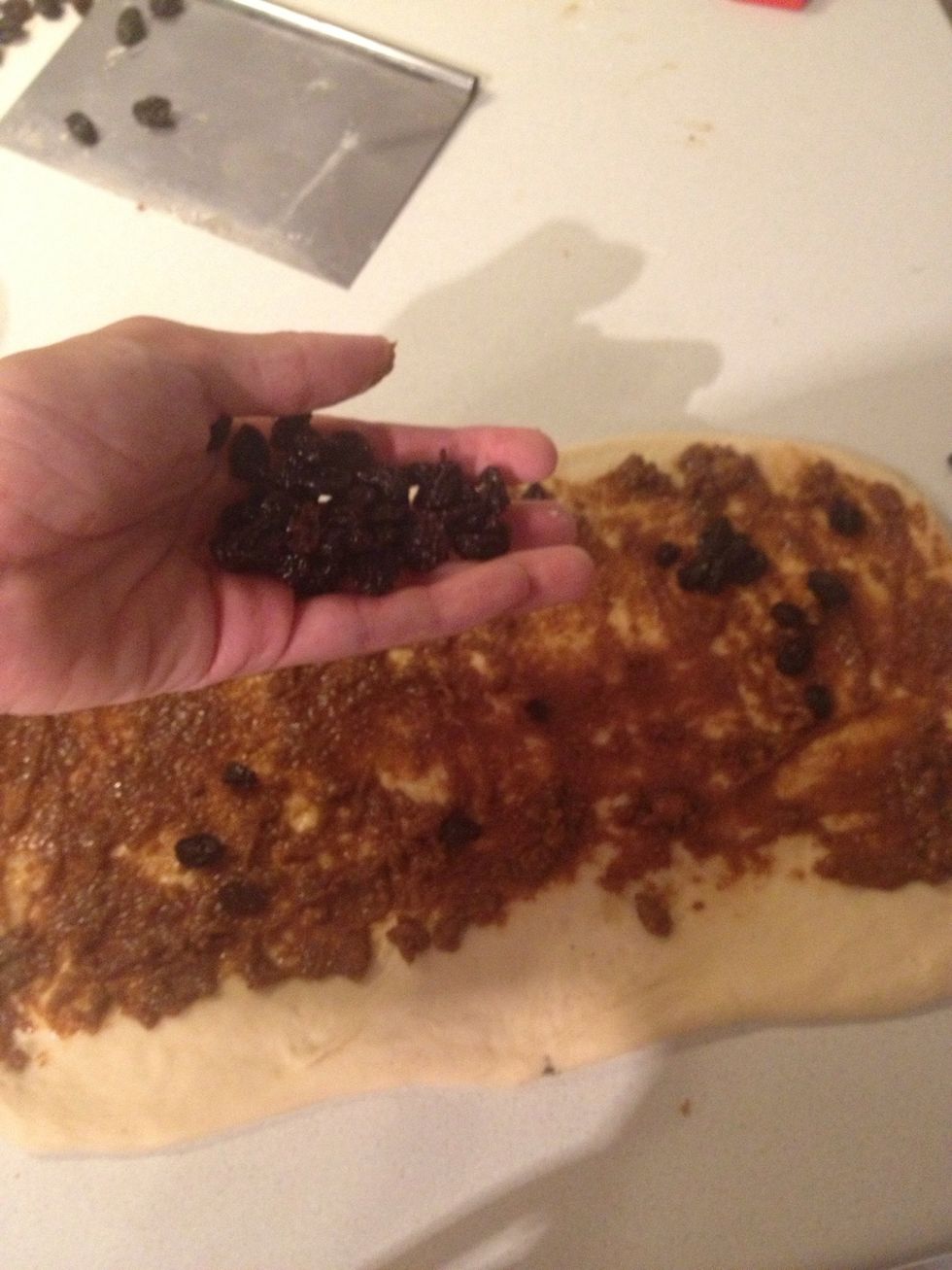 Spread the butter - sugar over the dough. Drop some raisins in. Leave an inch of clear dough at the bottom.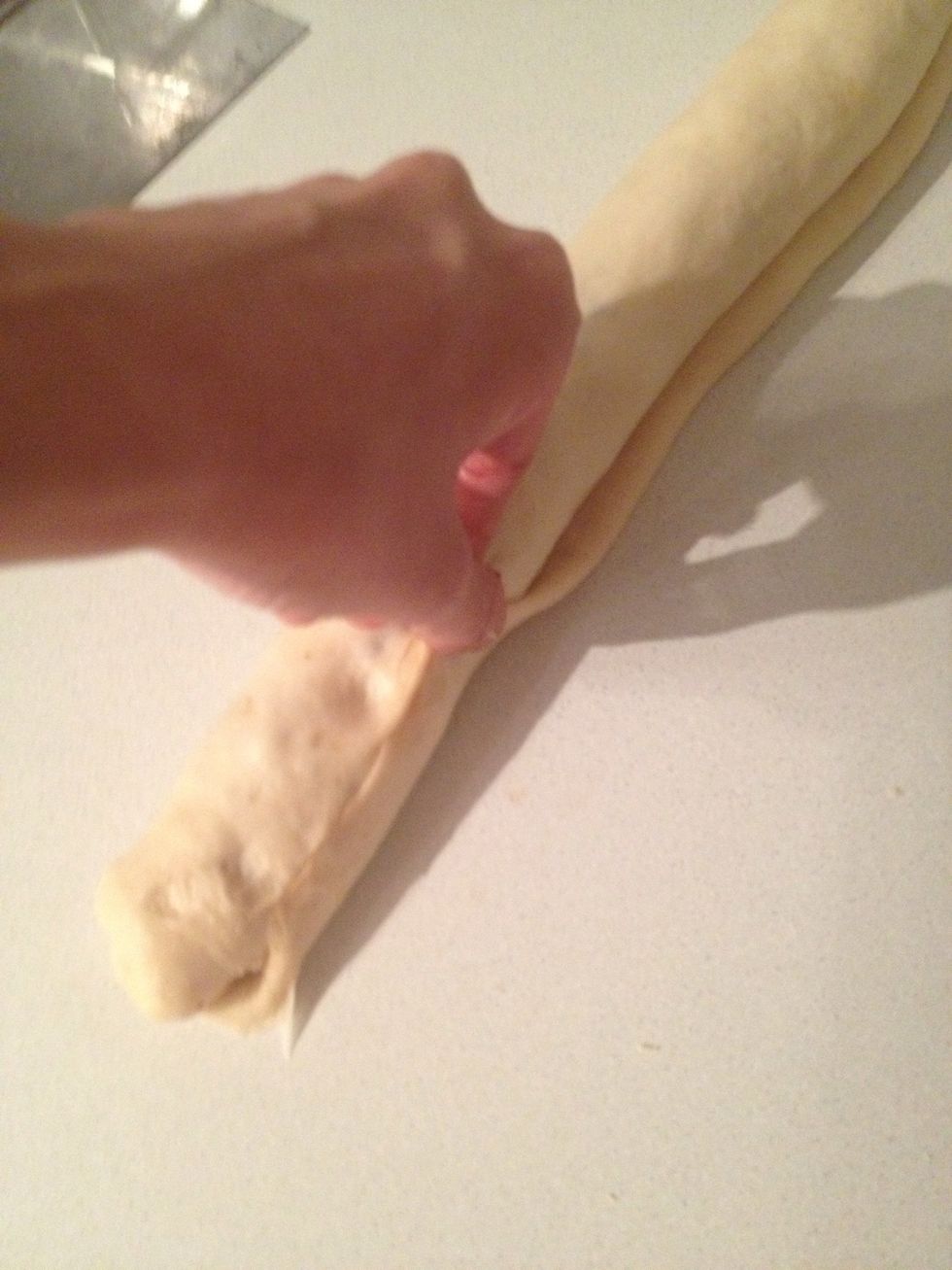 Roll and punch the dough like so. The cut into disc about 2" thick.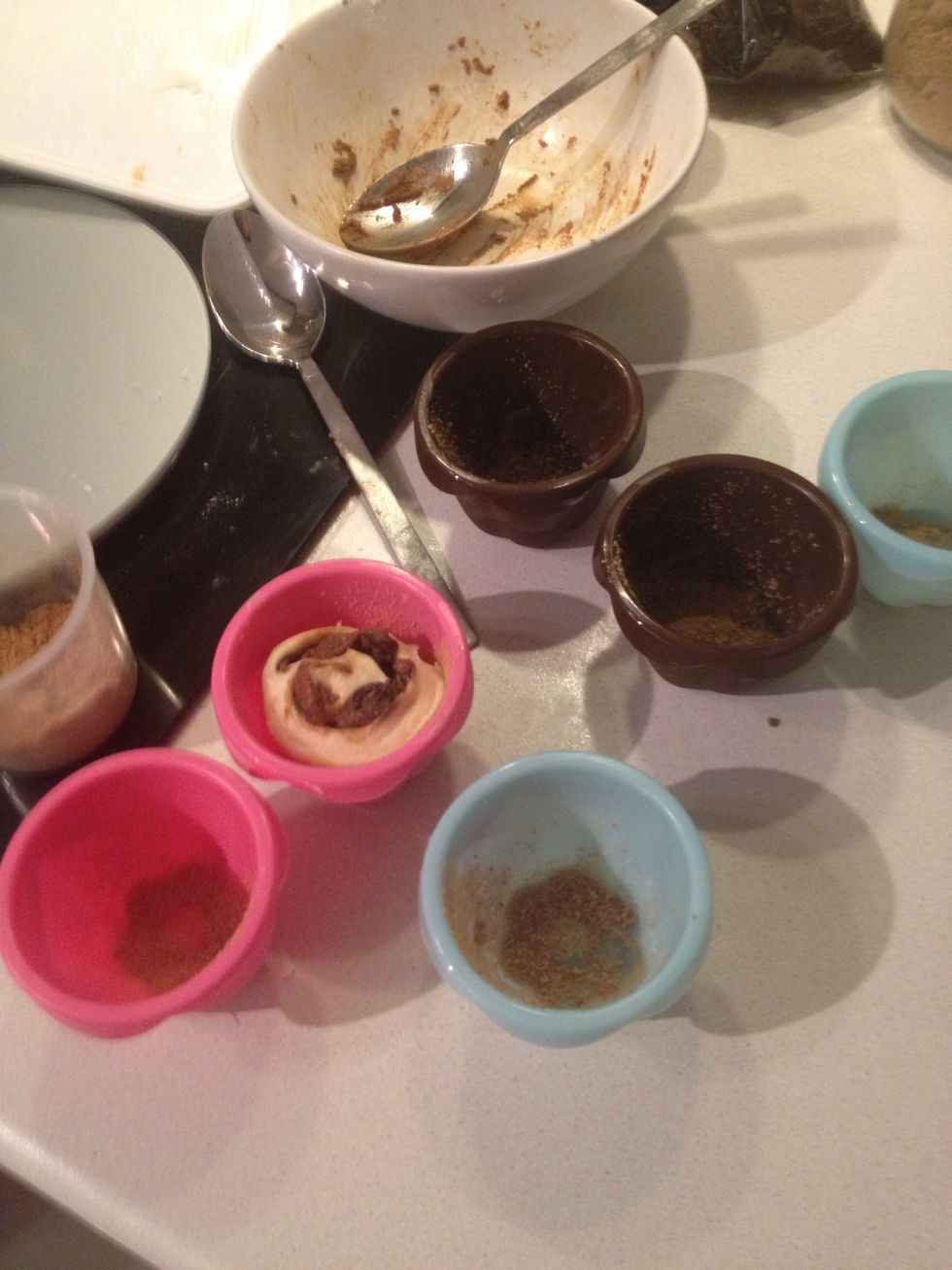 Grease the mold and sprinkle with some brown sugar - cinnamon mixture. Put the disc in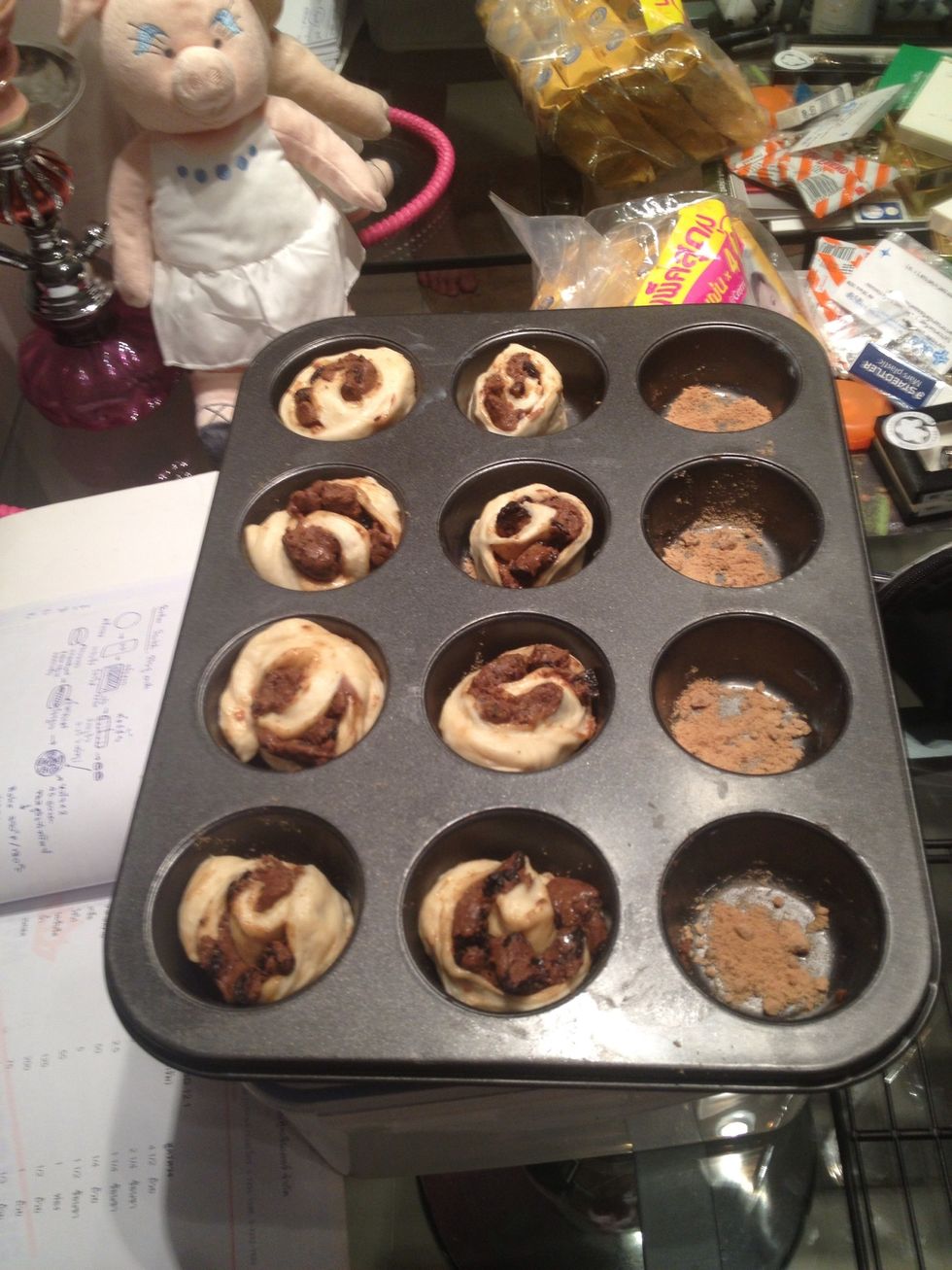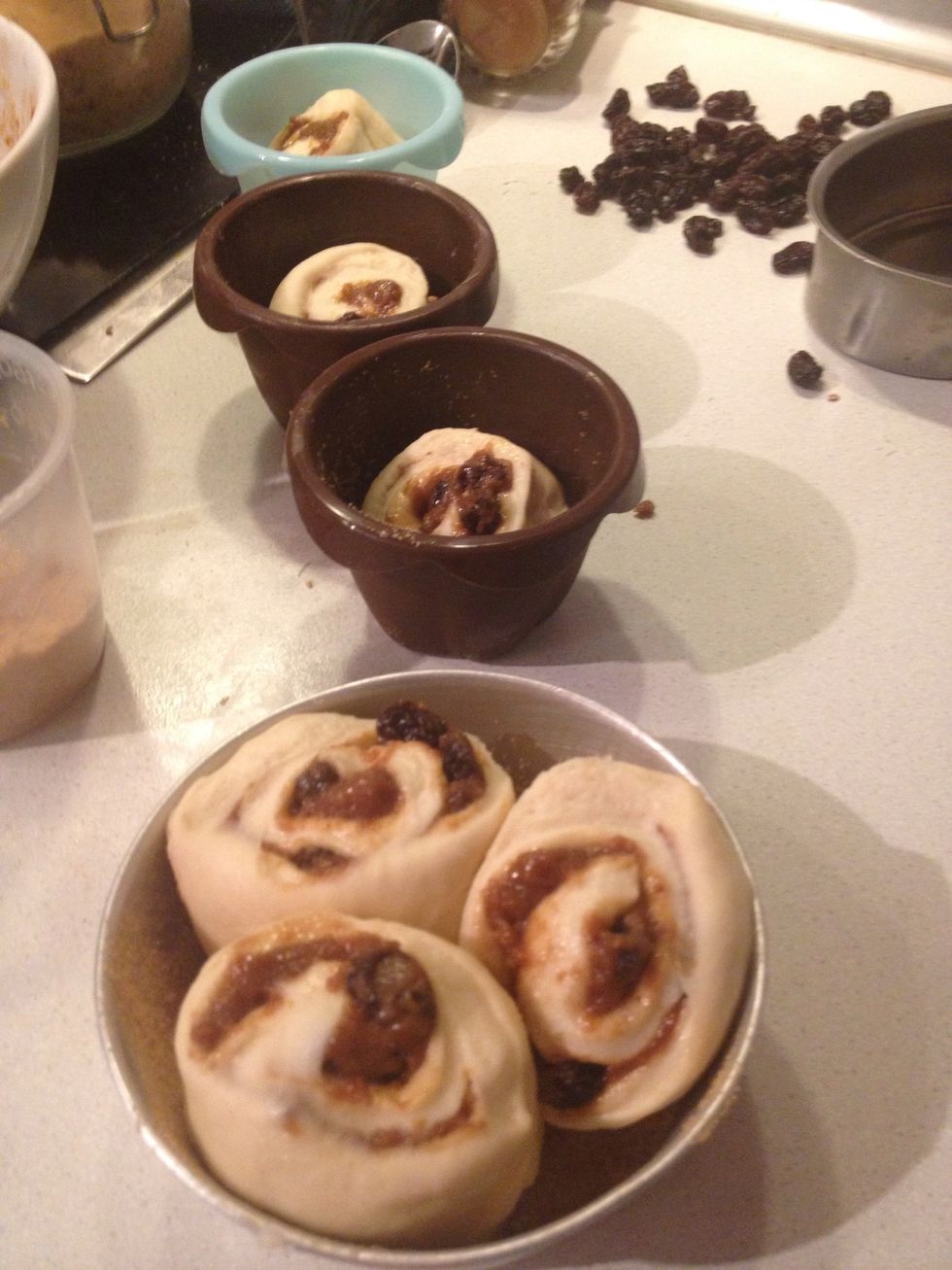 You can put a few in one bigger tin. do something like this.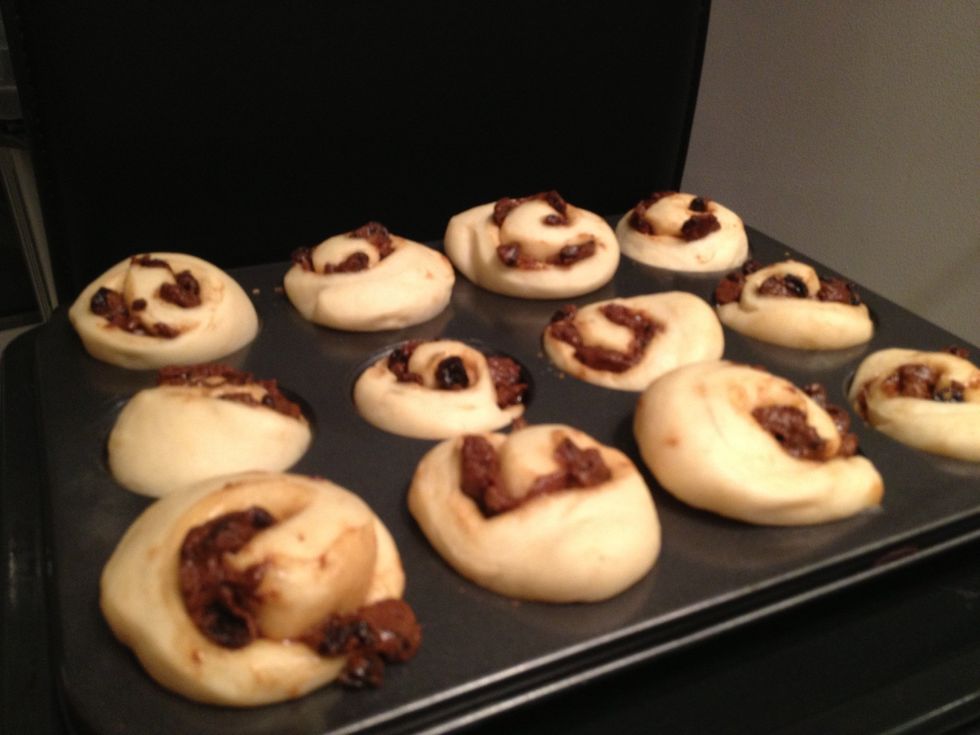 Proof for another 45 mins. They will rise over the rims.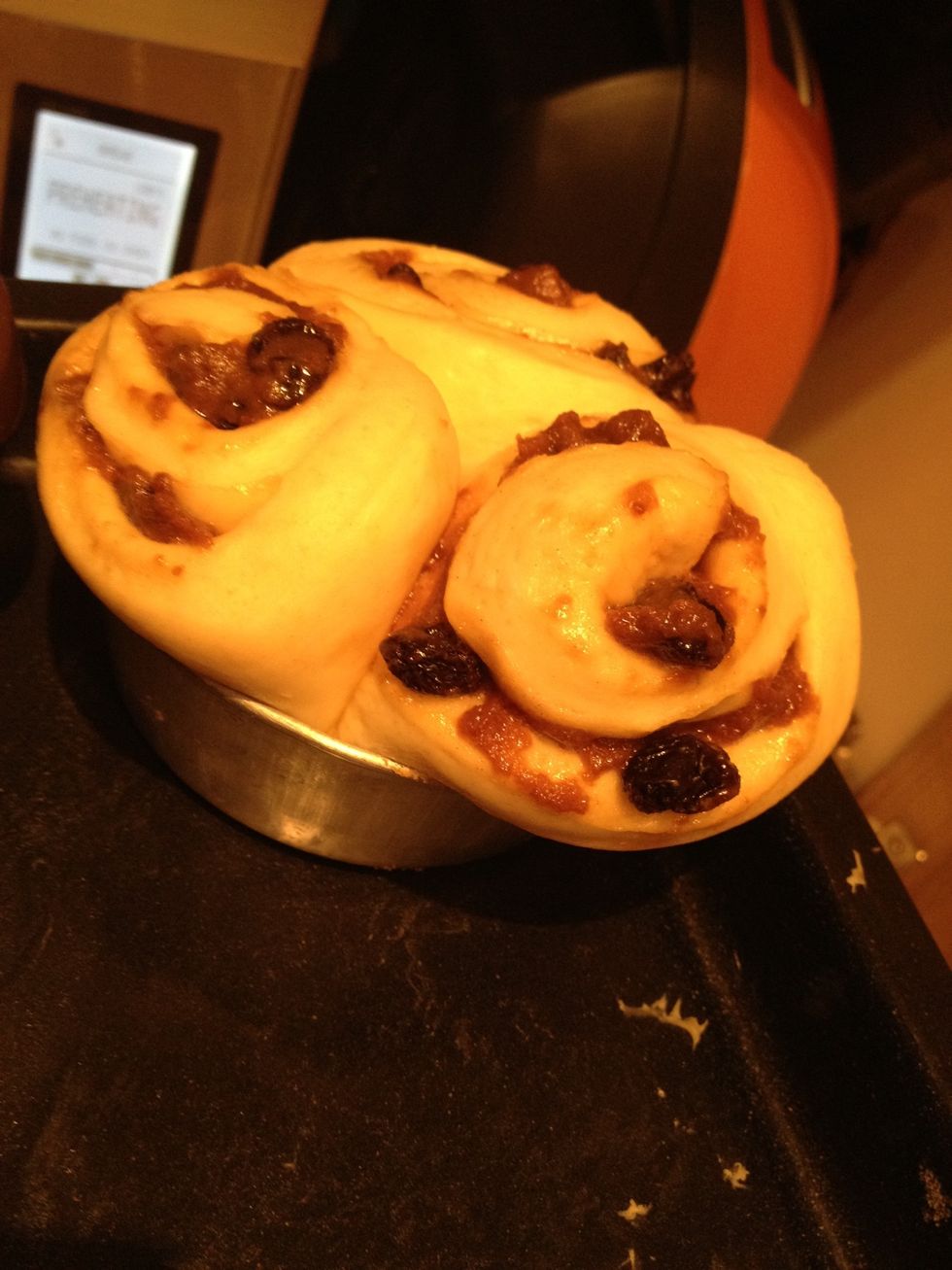 Looks like roses don't they. Now preheat you oven to 180c or350f and bake for 25 mins.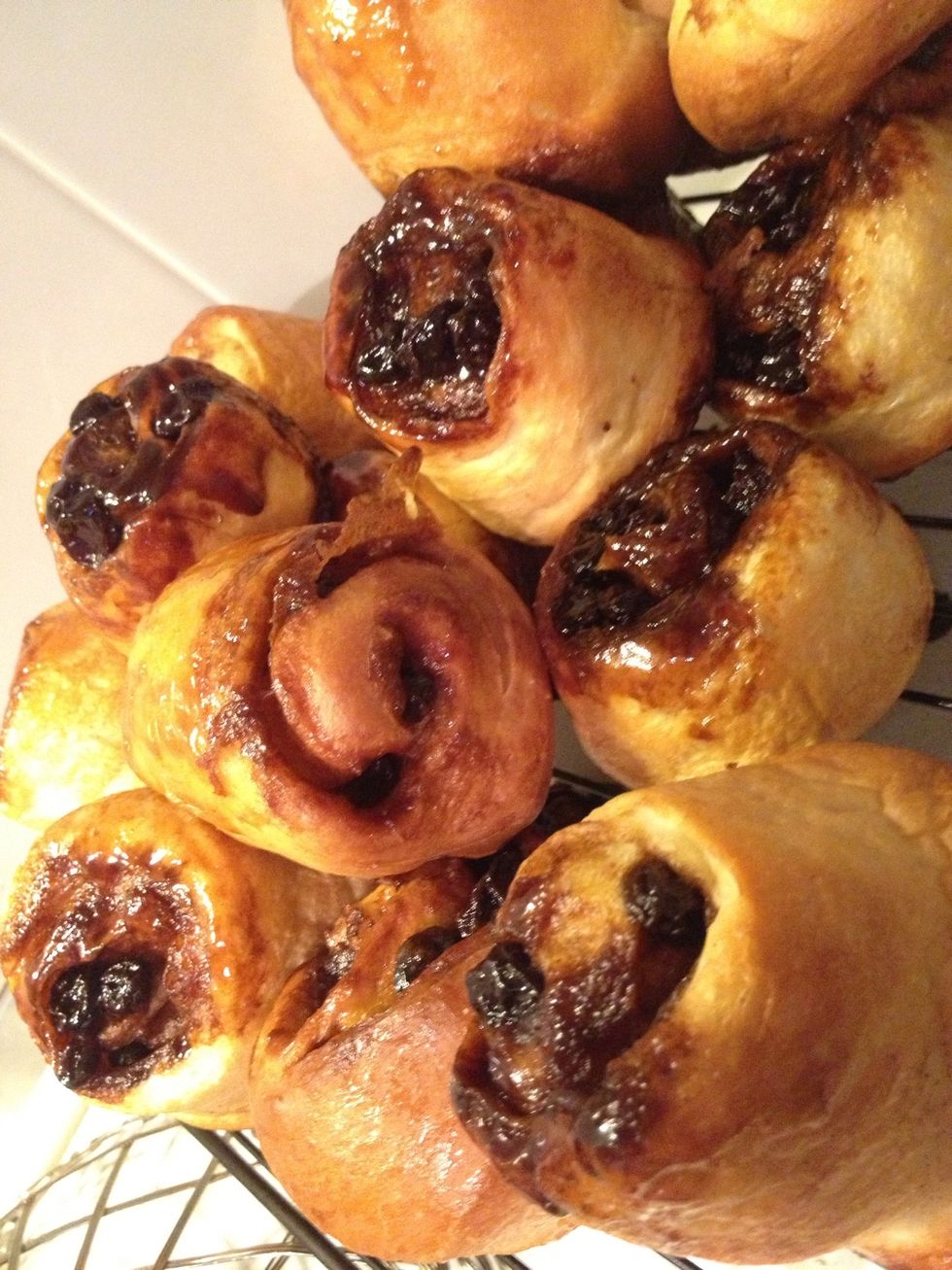 Invert the cooked rolls on to a cooling rack. Leave to cool completely.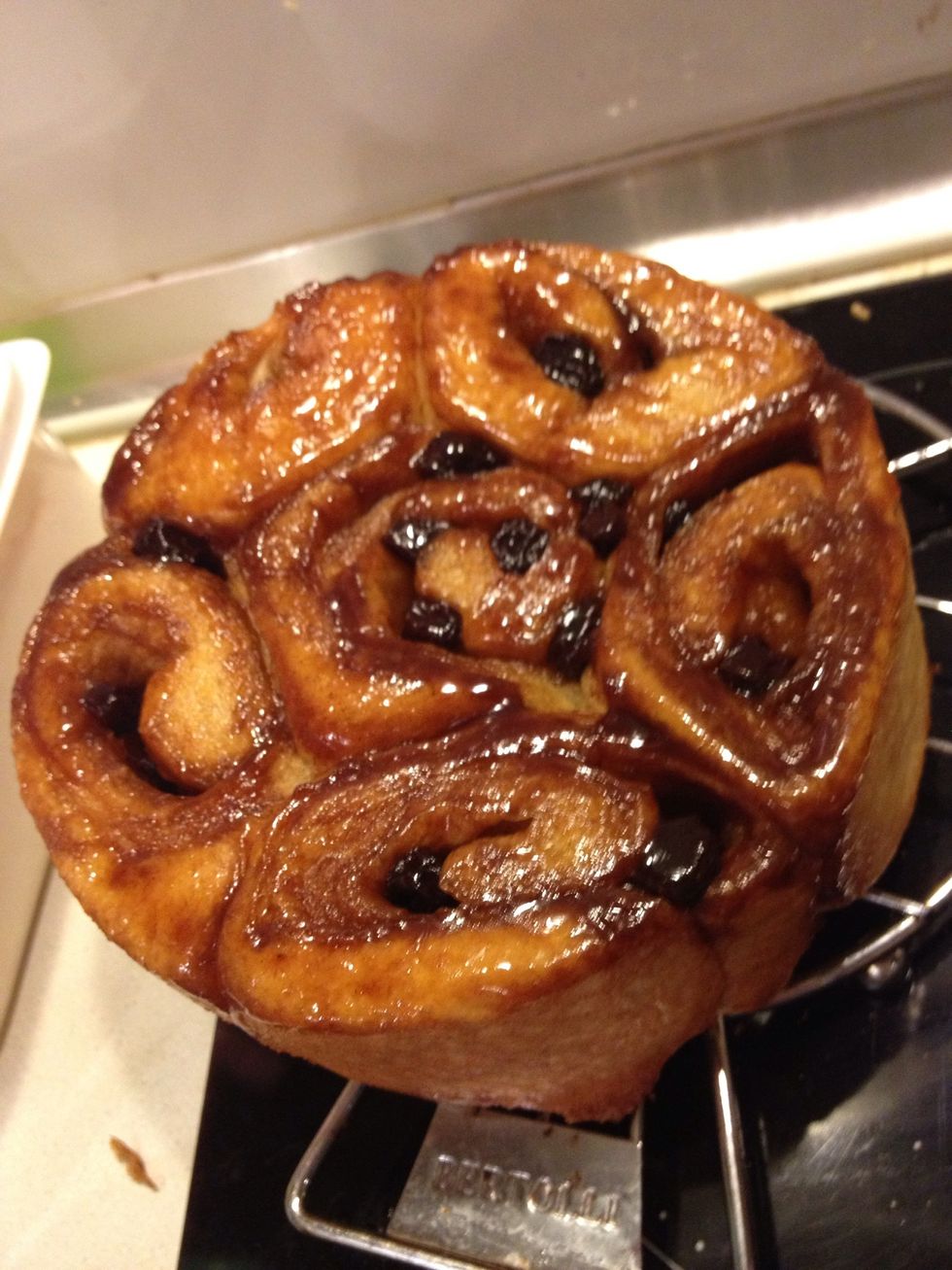 Voila! Cinnamon rolls. Bake share and enjoy! 💗💗💗
500.0g Bread flour
2.0tsp Dry yeast
50.0g Sugar
1.0tsp Salt
1.0 Egg
125.0g Milk
200.0g Water
75.0g Room temp butter
40.0g Butter really soft
135.0g Brown sugar
100.0g Raisin (optional)
90.0g cashew nut (optional)
1.0tsp Cinnamon
40.0g Brown sugar + cinnamon
Goi Haru
I love cooking & baking. I got recipes from people I met, some were adapted from classic recipes. I hope you enjoy them. Cook Bake Share & Enjoy!