These cinnamon rolls are sweet and delectable. Whip up a batch for the perfect early morning treat or wonderful late-morning brunch!
15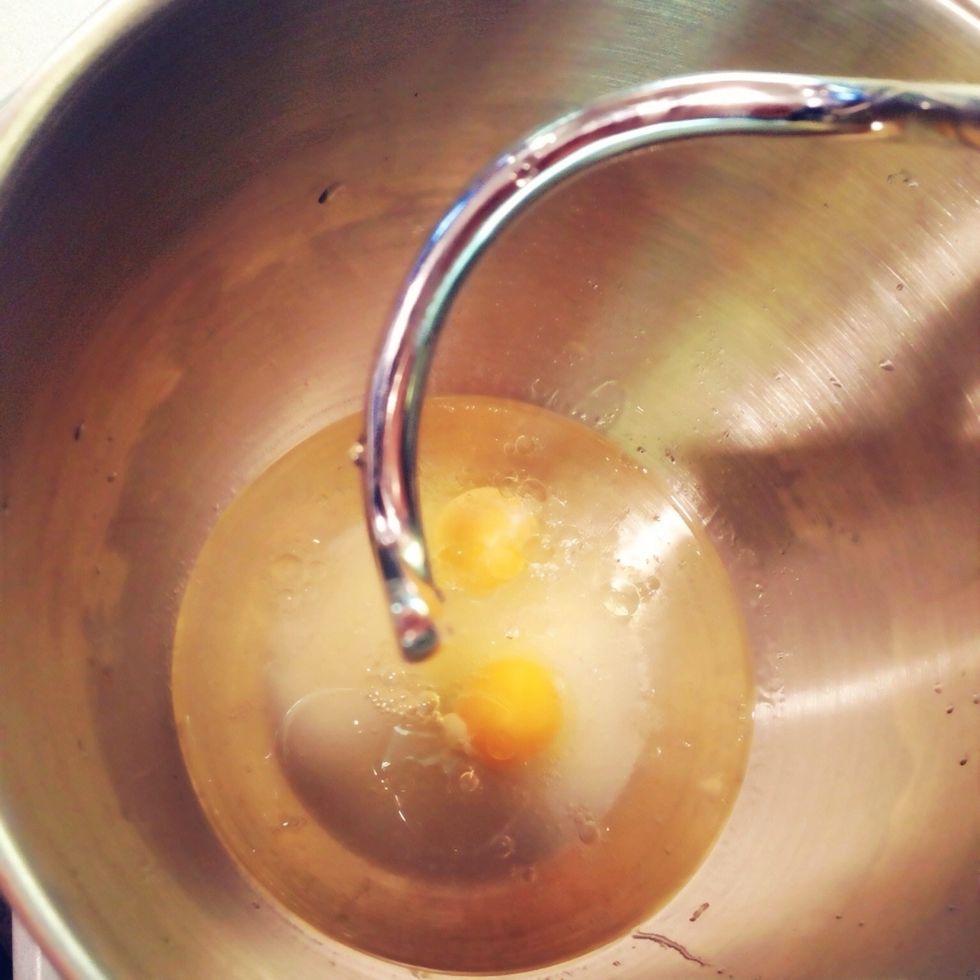 To a mixer, add 1/2 cup water, 1/2 cup granulated sugar, 1/3 cup salad oil, 3/4 teaspoon salt, and 2 eggs.
Make sure to use a dough hook attachment in your mixer!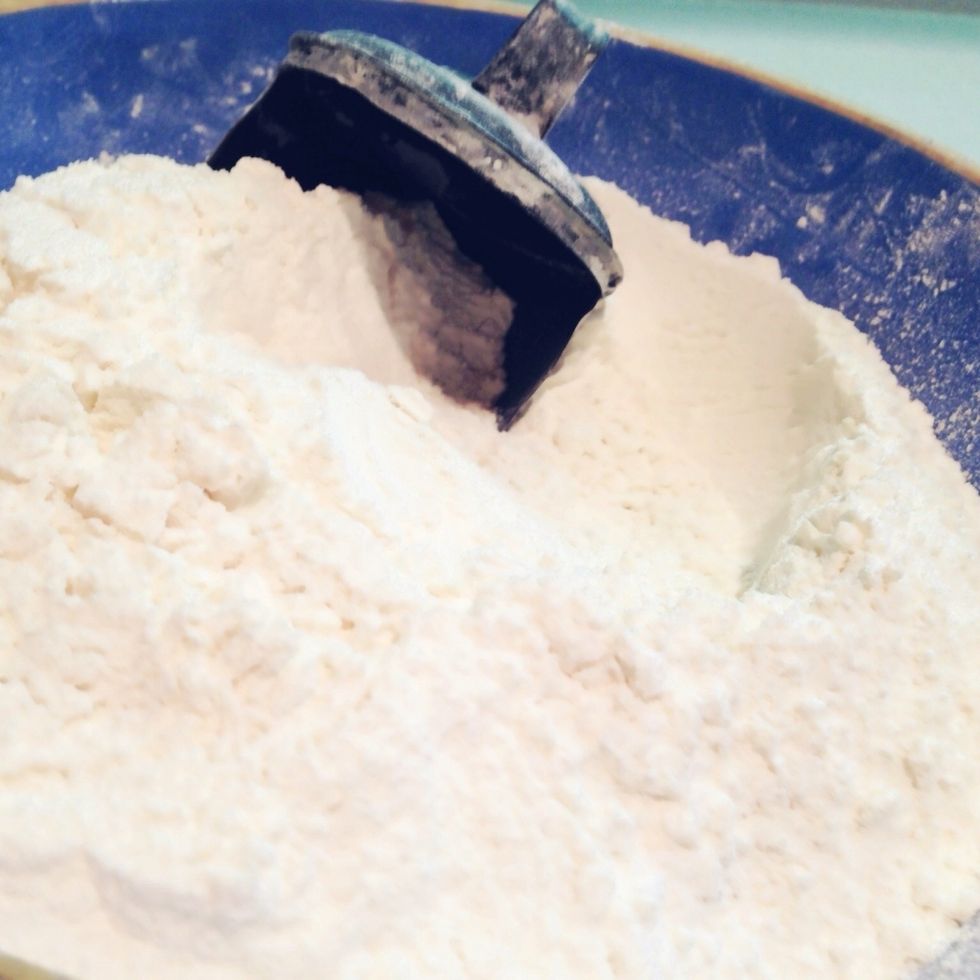 Measure six to seven cups of flour.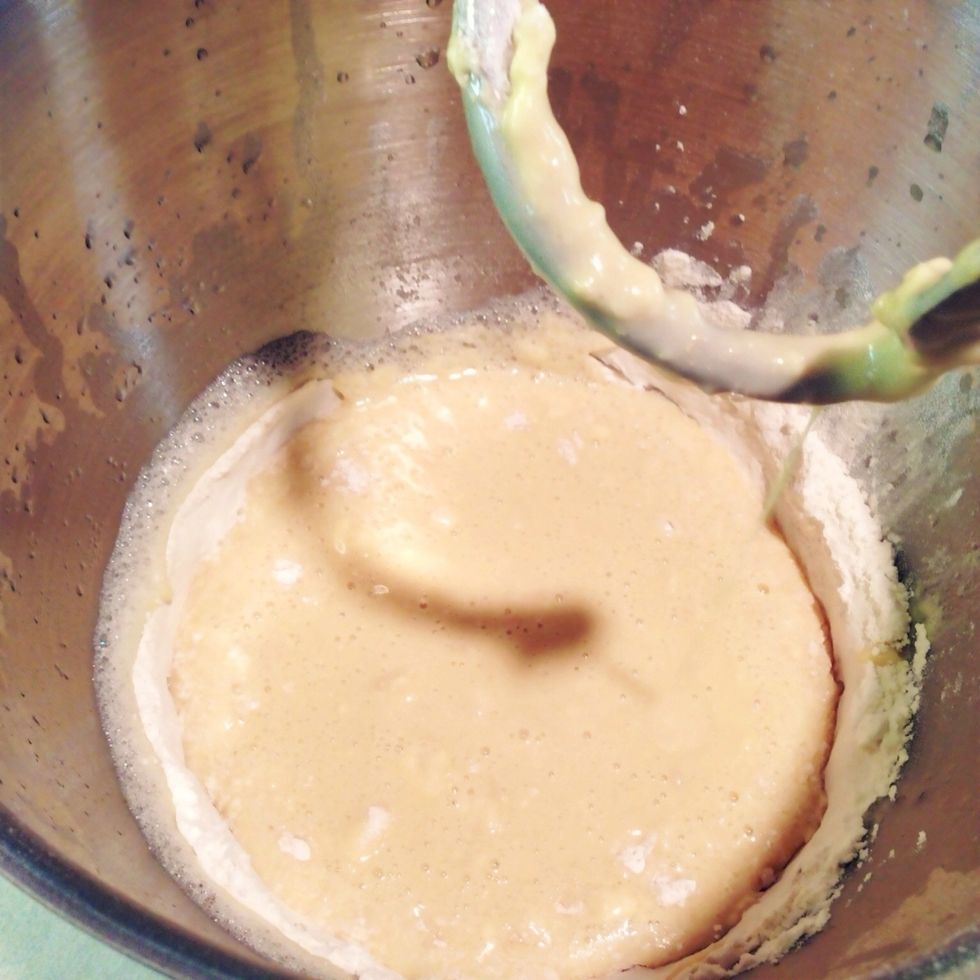 Add three cups of the flour to mixer. Also add two packets instant active dry yeast.
If using the more common active dry yeast, use as normal by adding water and letting foam.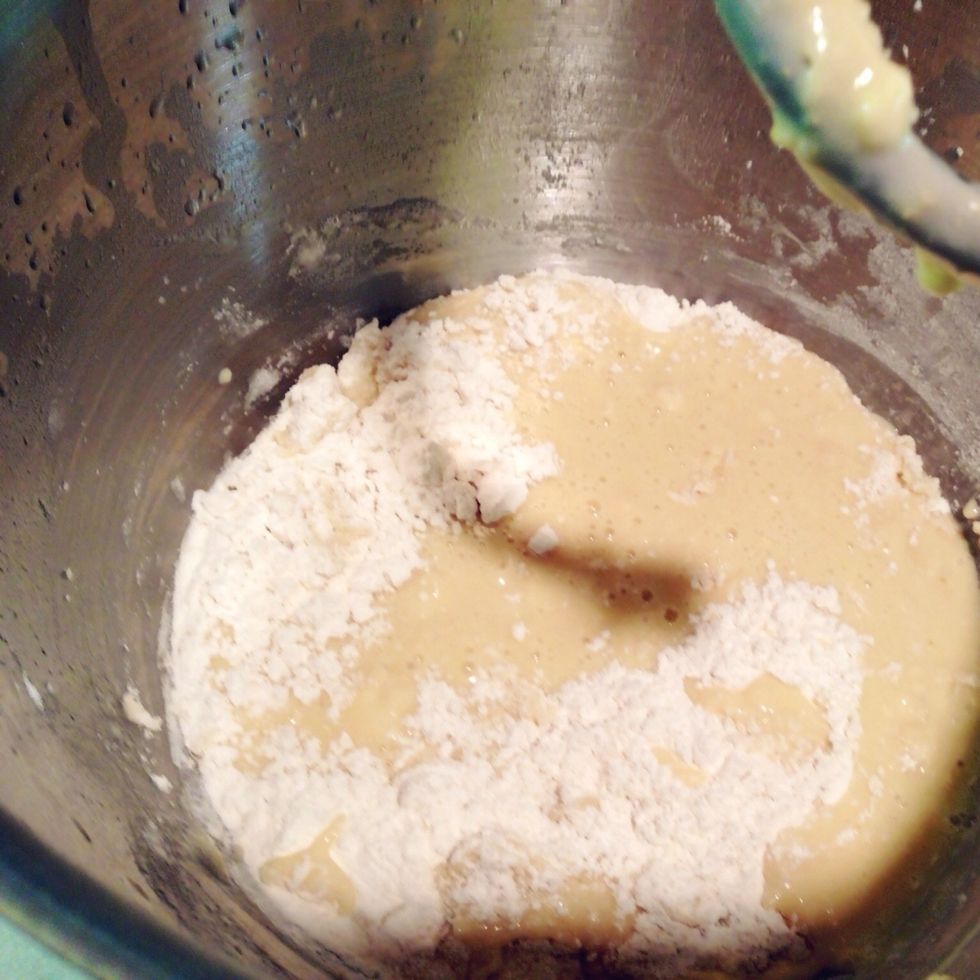 Mix well, periodically scraping down the sides of the mixing bowl. Add remaining three to four cups of flour, one cup at a time. Let each cup of flour incorporate fully before adding more.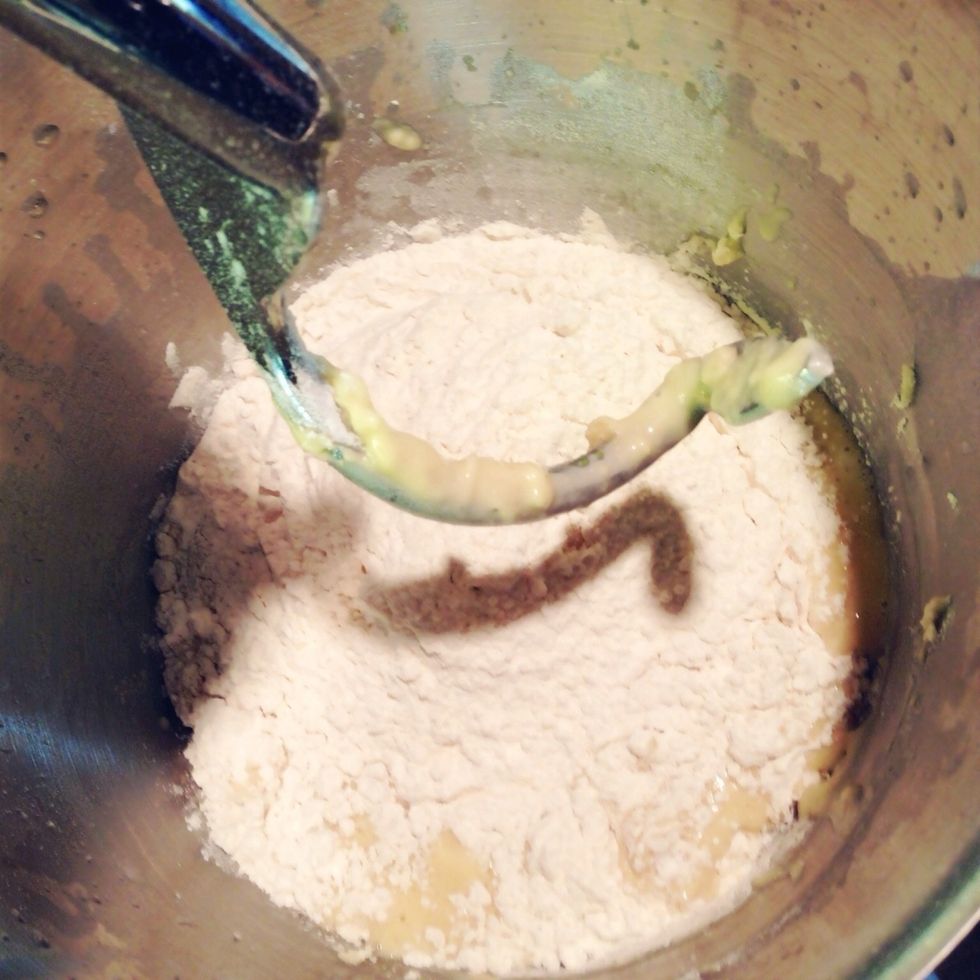 Add enough flour for the dough to become smooth to the touch. The dough should not stick to the side of the mixing bowl.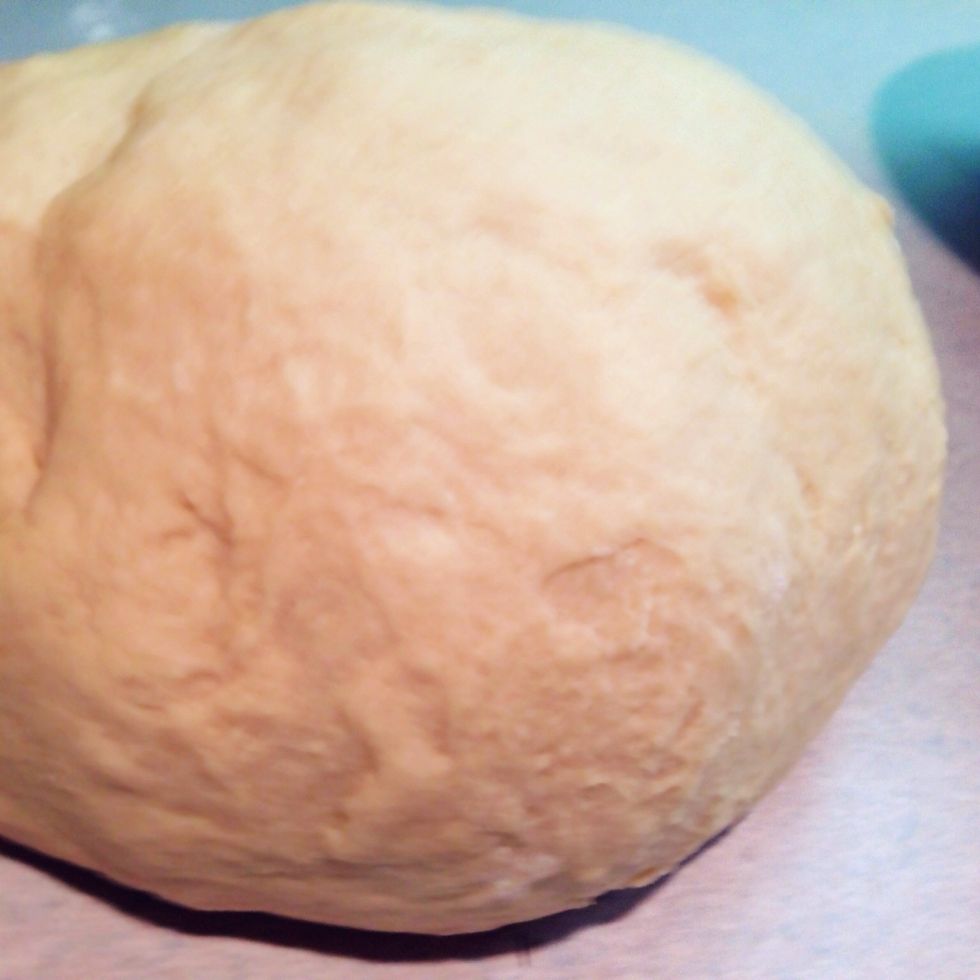 It may be easier to finish the dough by hand, kneading it until it is smooth. Make sure it does not stick to the counter!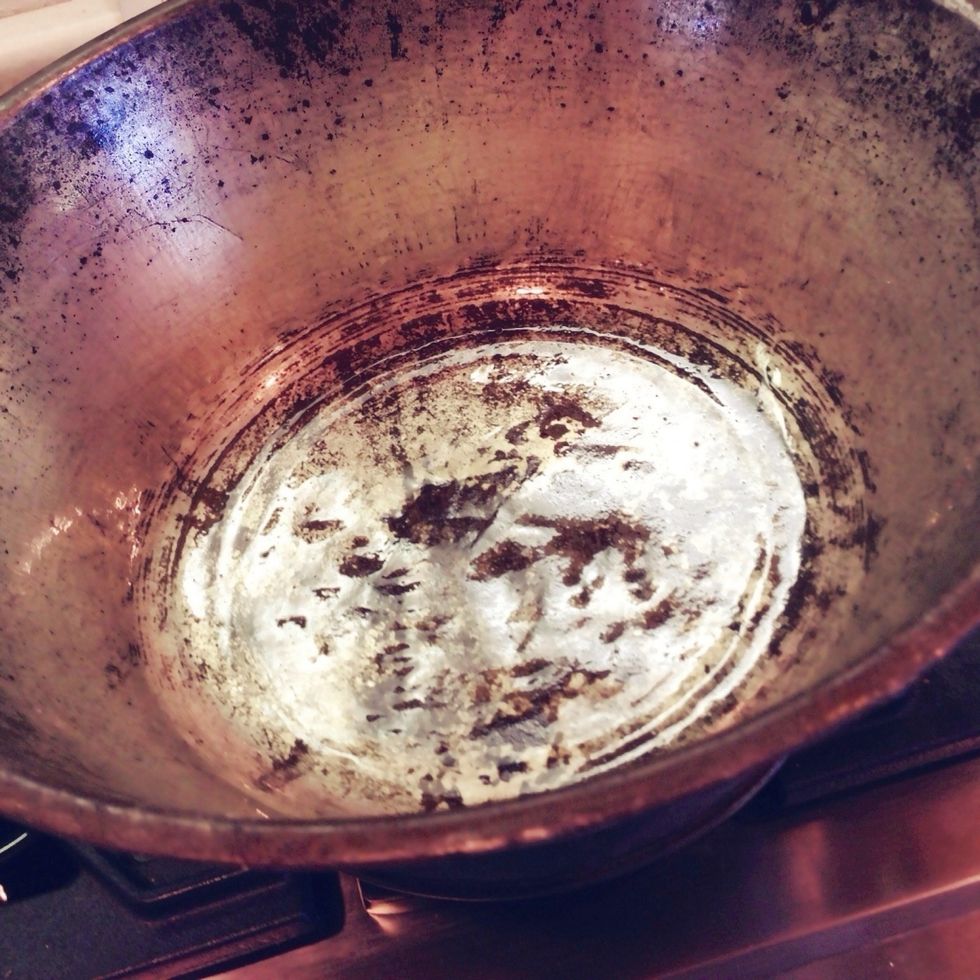 Grease a large bowl.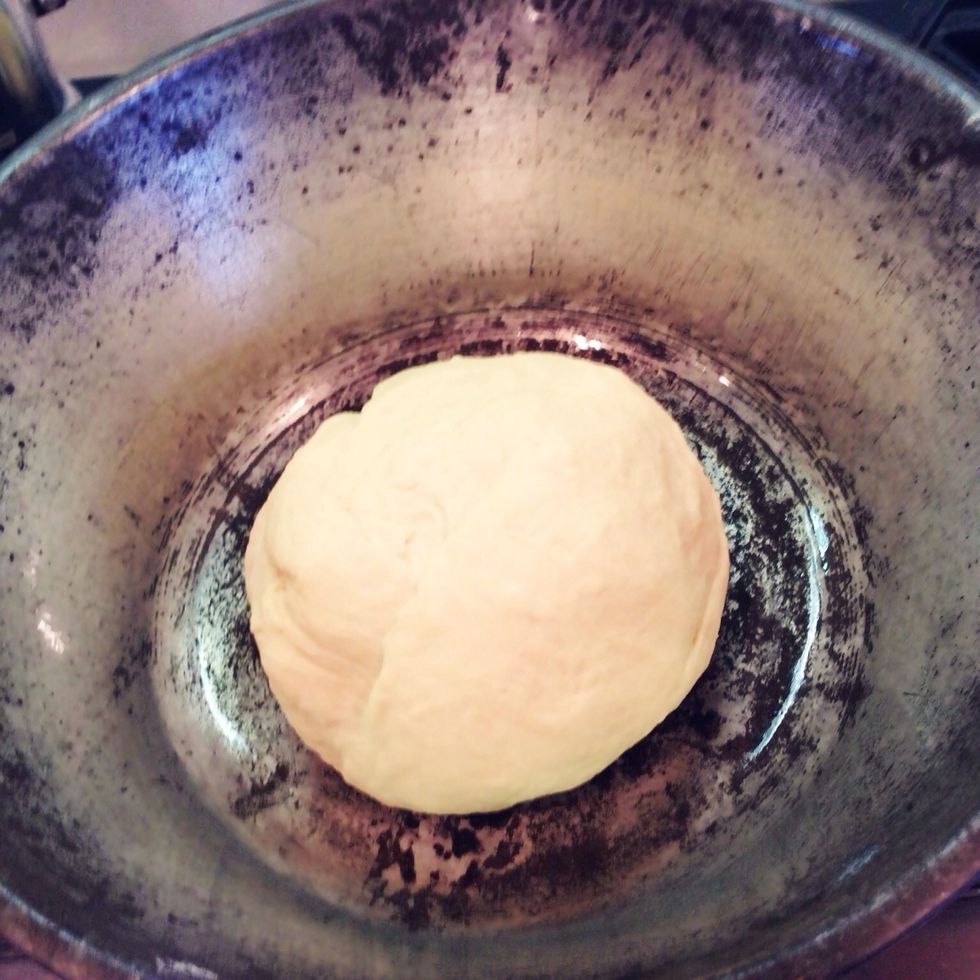 Let dough rise in a large bowl until doubled in size.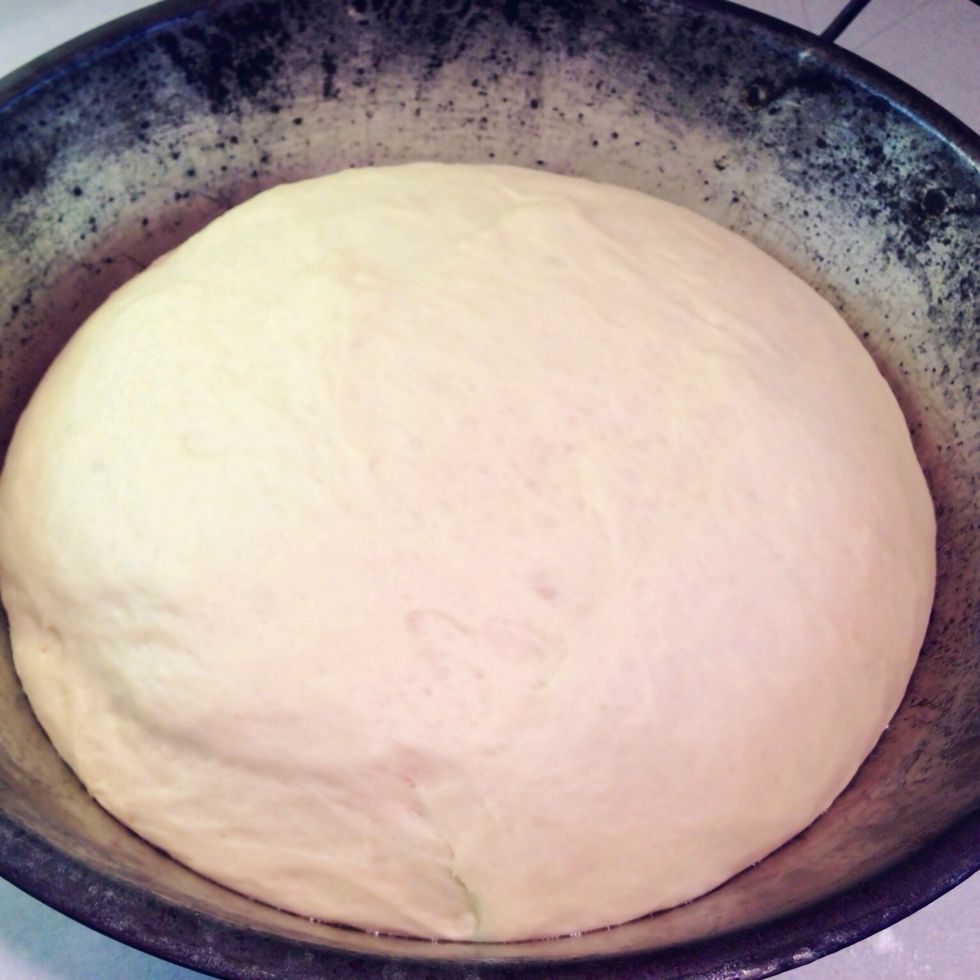 It will take approximately one to two hours to rise fully.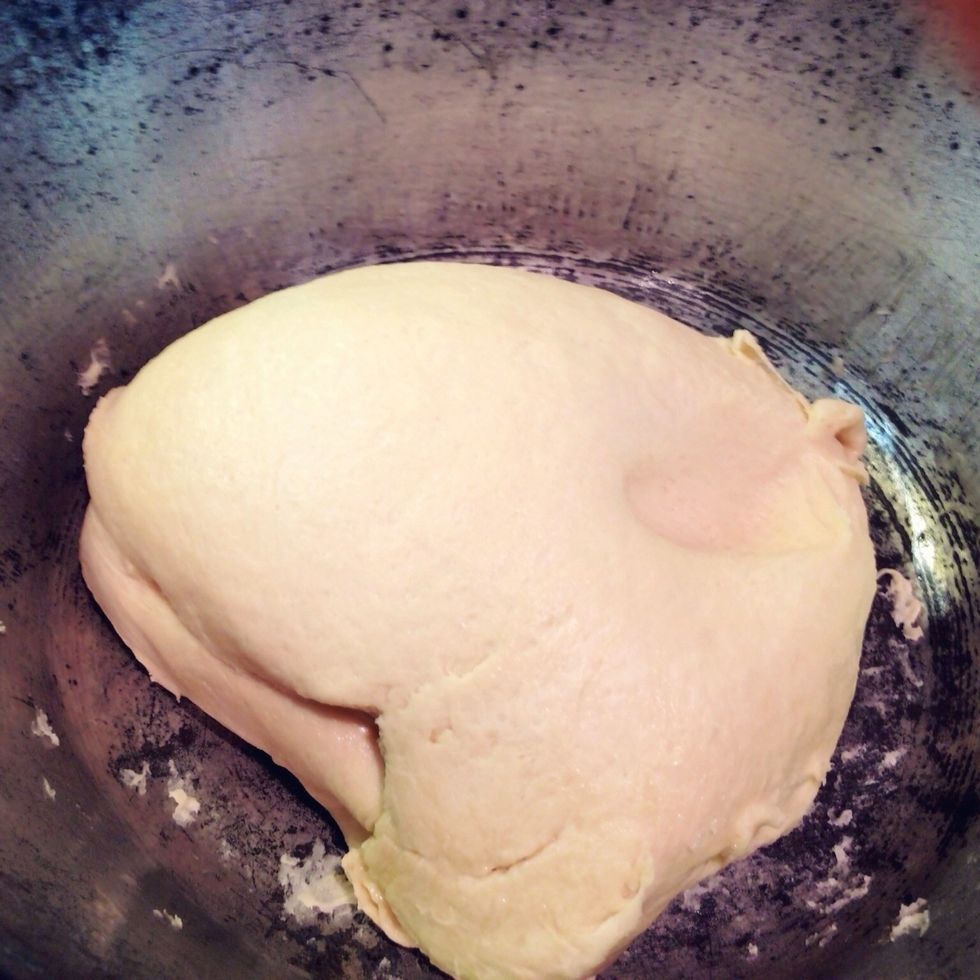 Once twice in size, punch down. Divide the dough into two halves.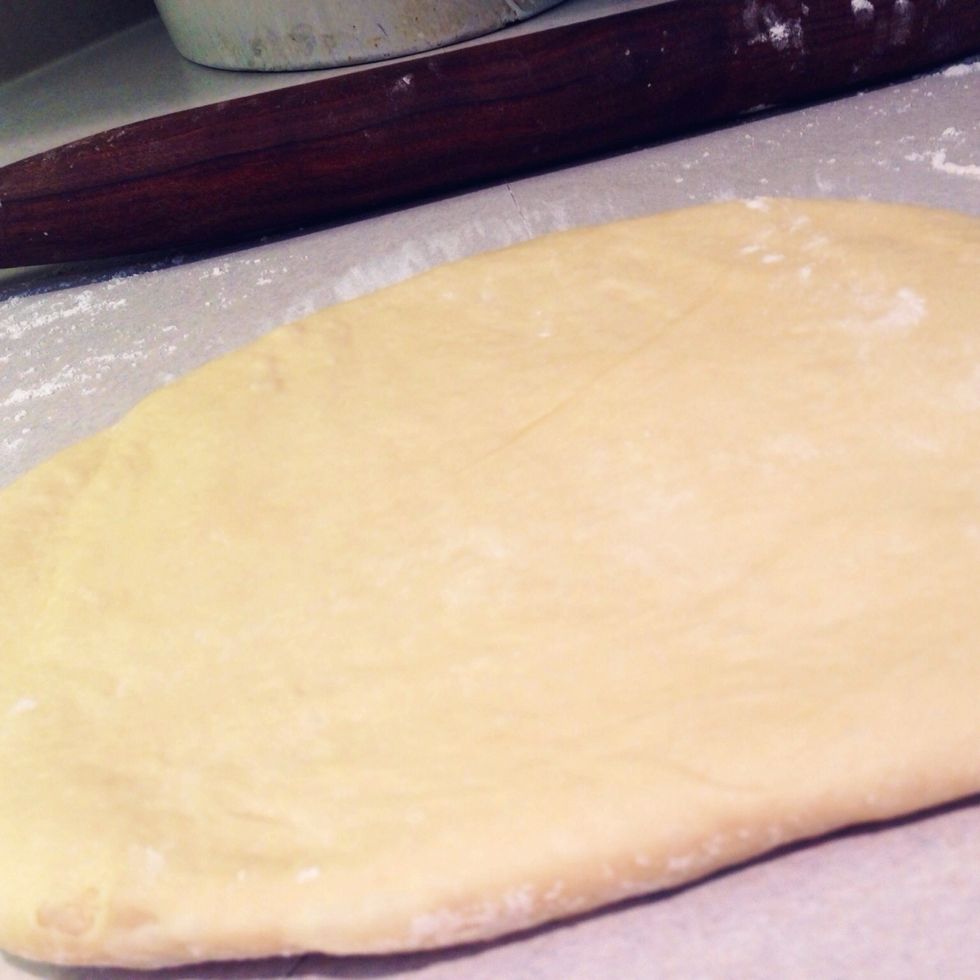 Roll out one half of the dough on a lightly floured surface until it is approximately 20 by 13 inches.
Brush one tablespoon melted butter over the surface of the dough.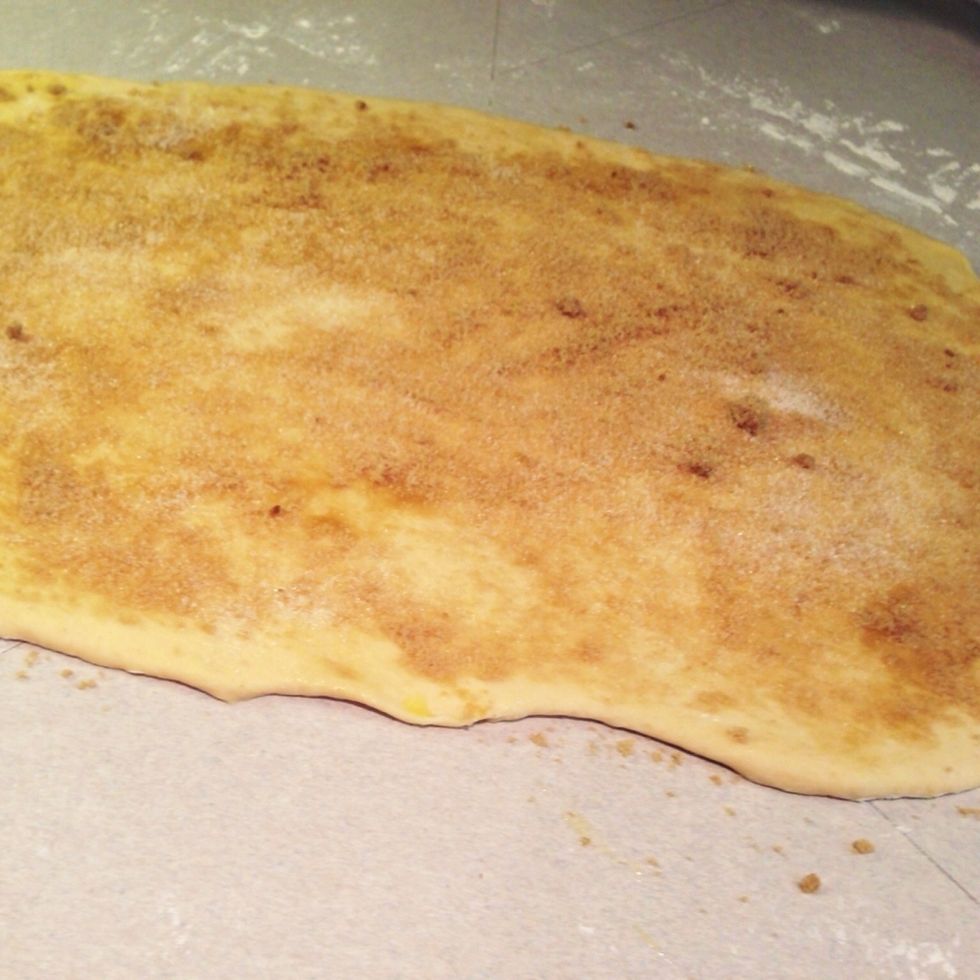 Sprinkle over the butter: 3 tablespoons granulated white sugar and 1/4 cup brown sugar.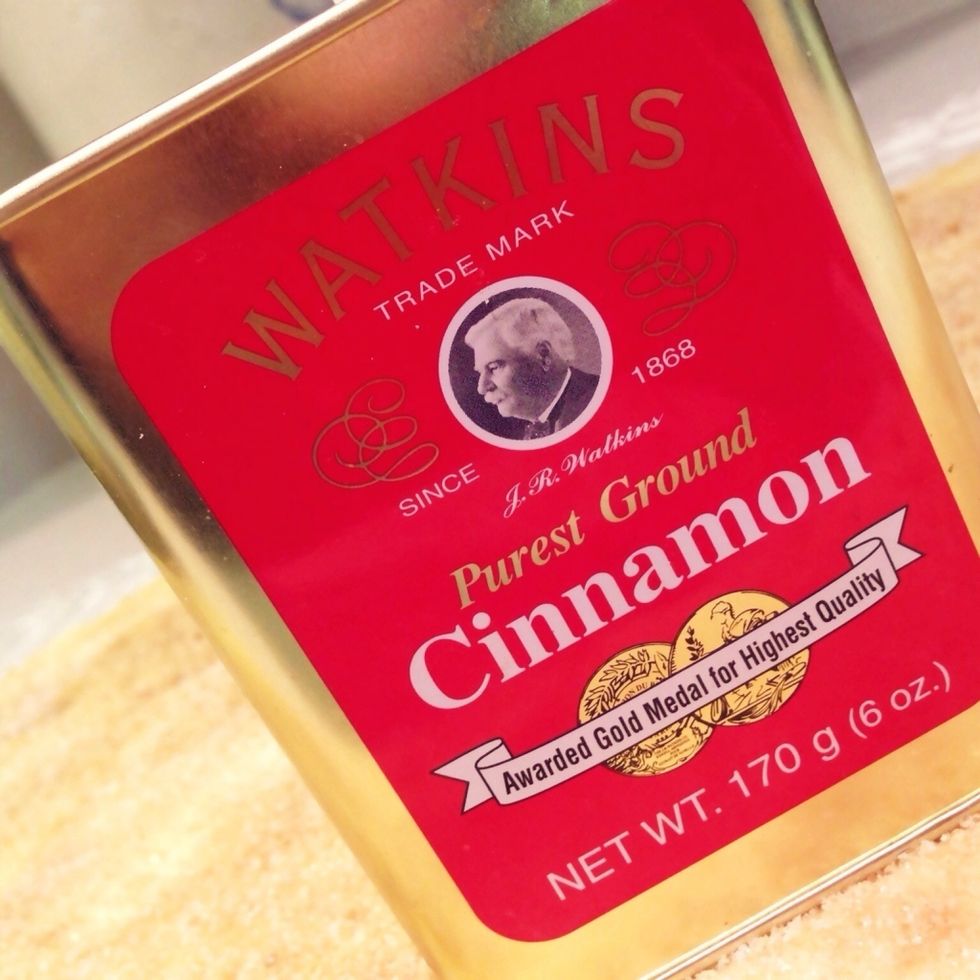 Also add a generous sprinkling of two tablespoons cinnamon.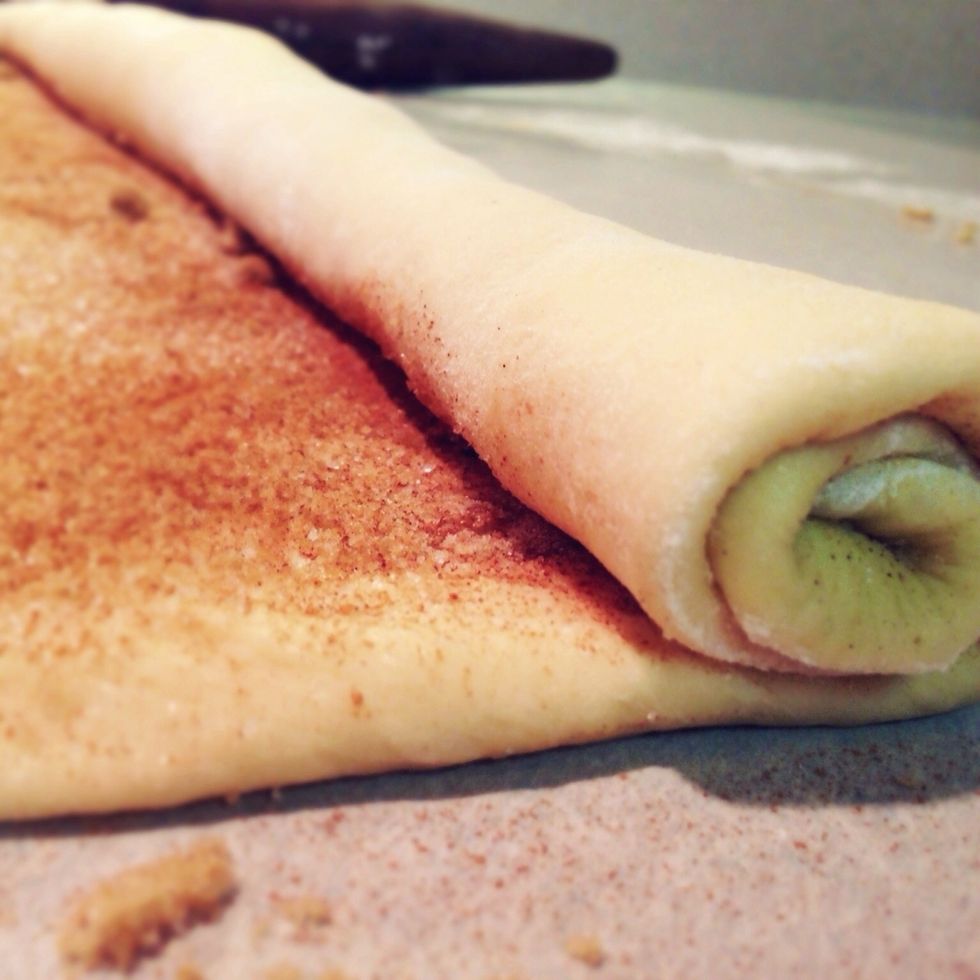 Slowly, roll the dough, making sure to keep the rectangular shape.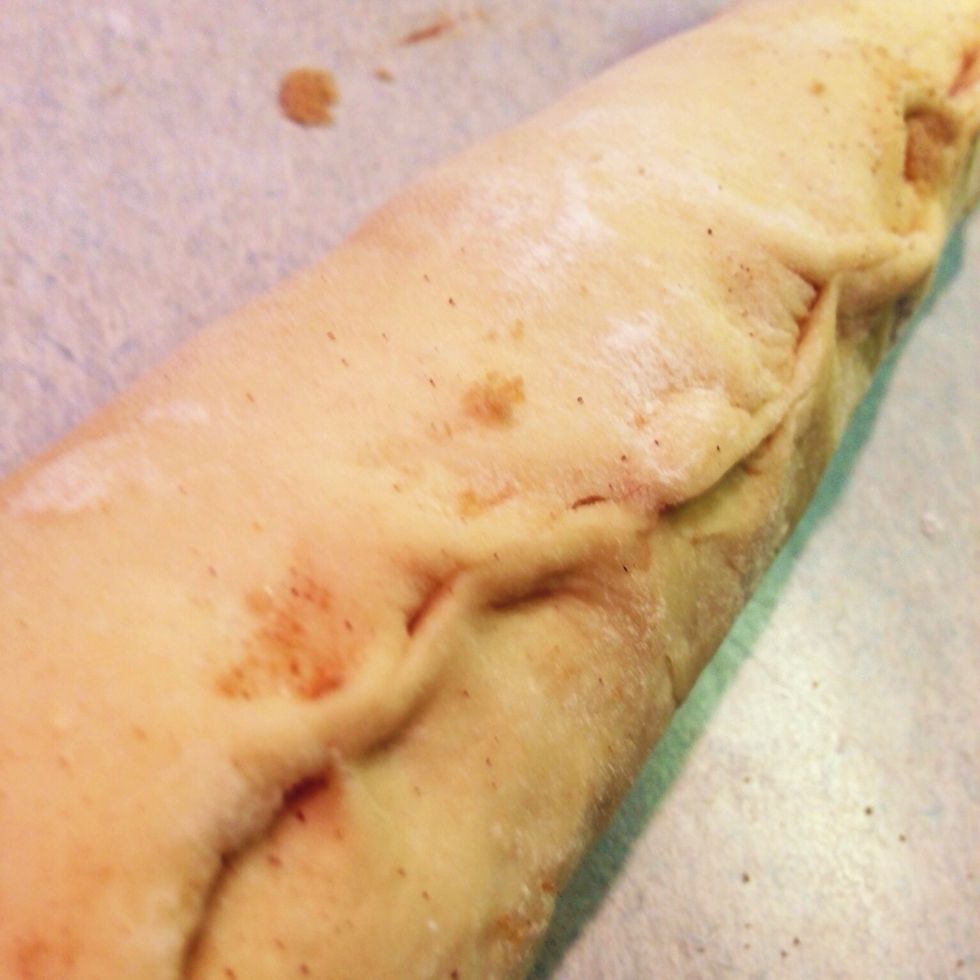 Once rolled, pinch ends together.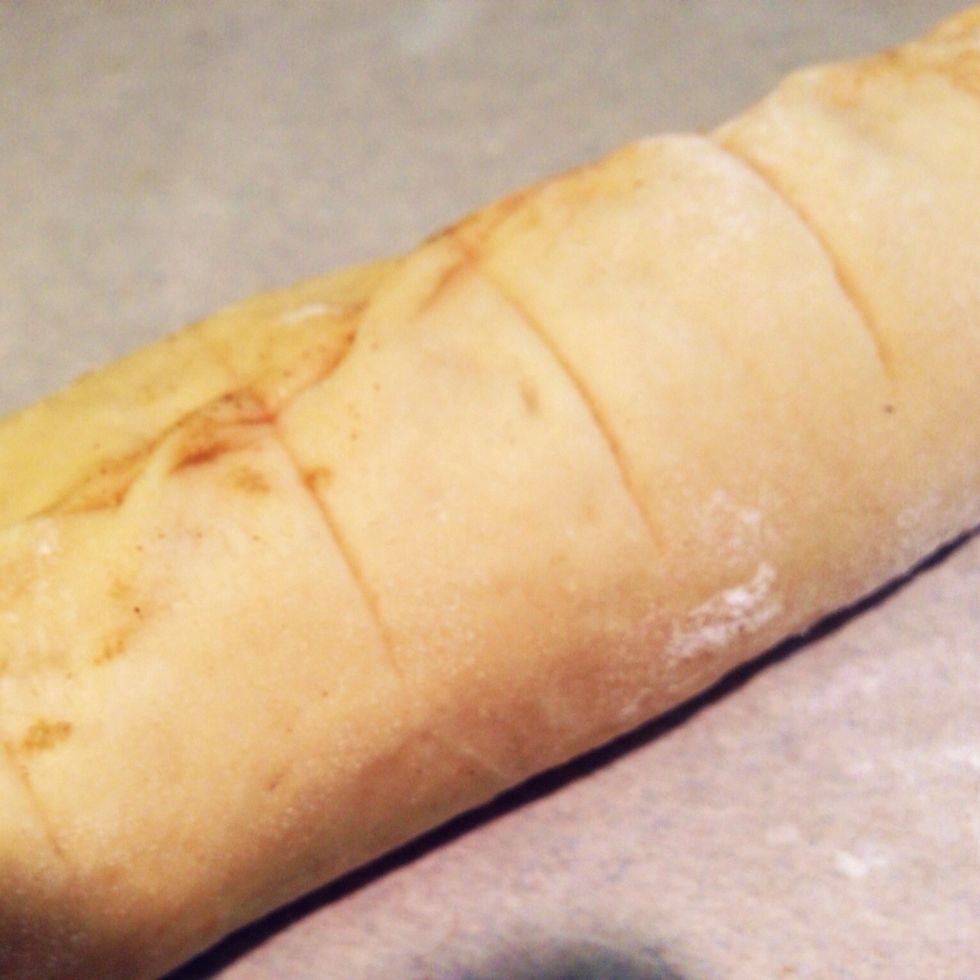 To cut the rolls, first make a roll in the center of the dough. Then cut eight rolls on each side of the center roll. A yardstick can be used to aid in cutting.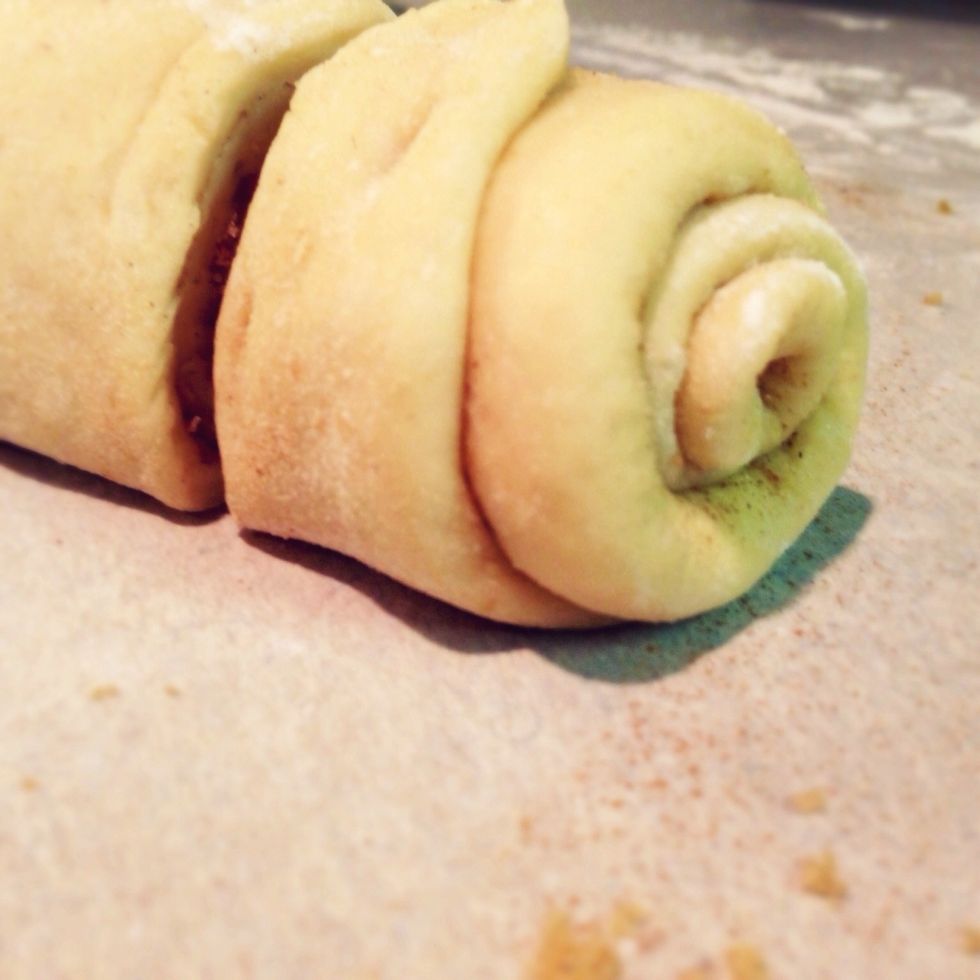 Each half of the dough should produce 17 rolls.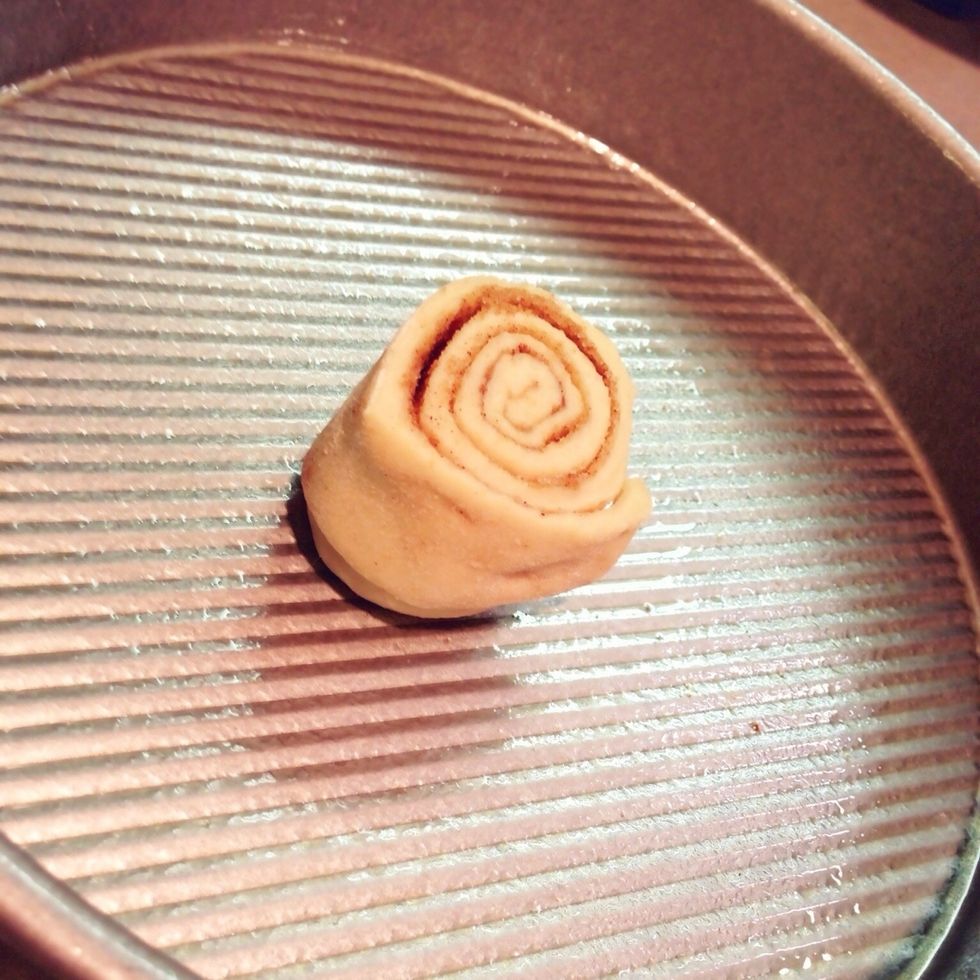 After cutting the rolls, place in greased pans.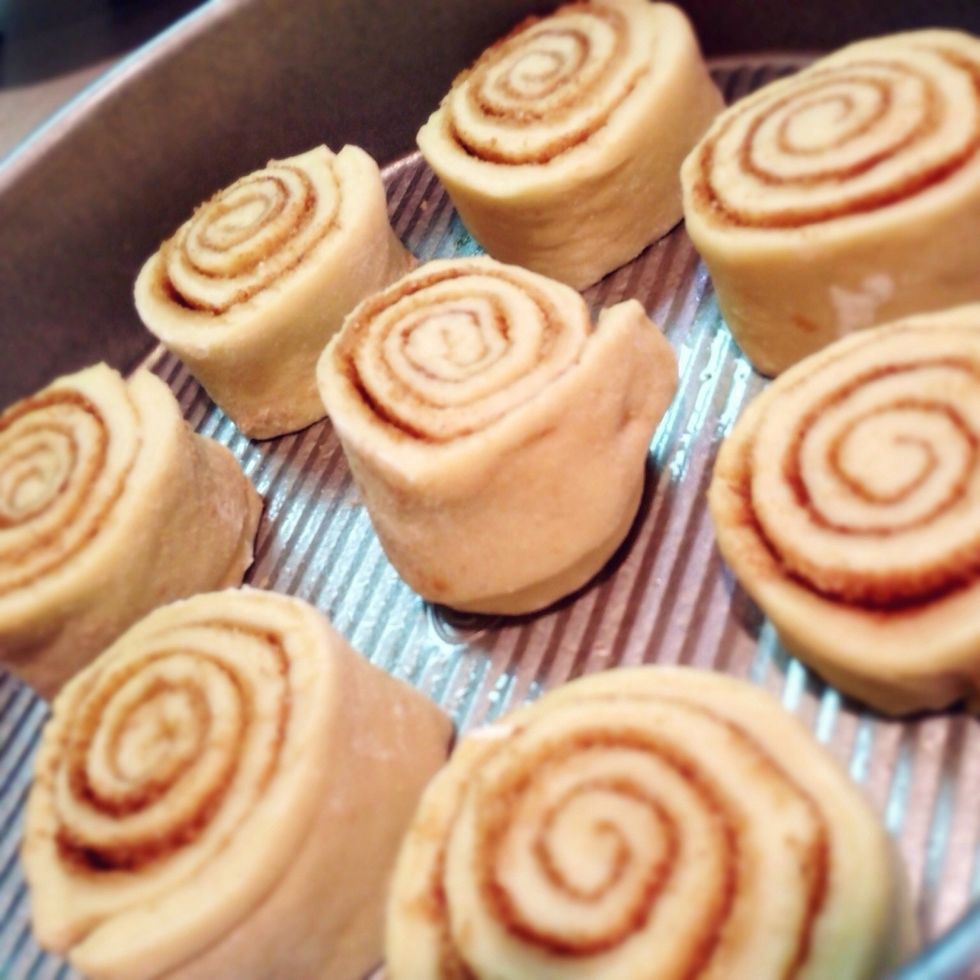 To conceal the ends of each half of the dough, place cutside down.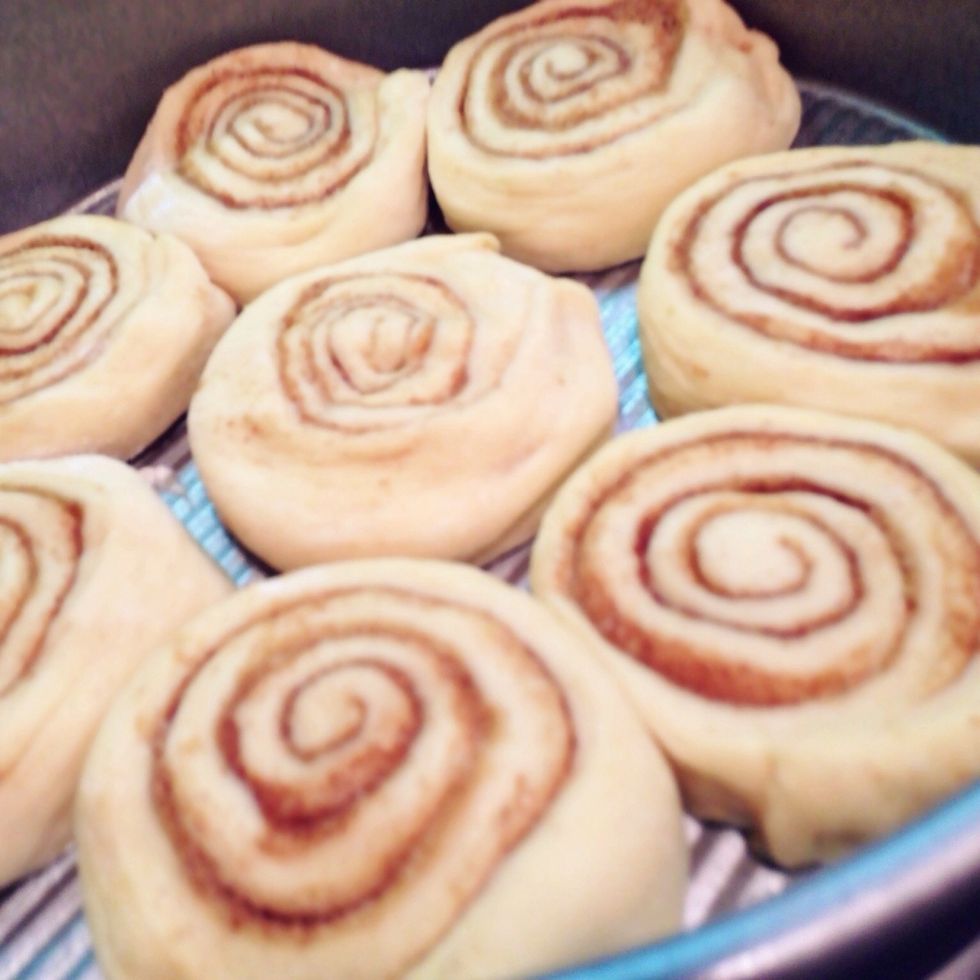 Once all rolls are in a pan, press them down to flatten. Two 9x9 pans and two 9-inch round pans should hold all 34 rolls.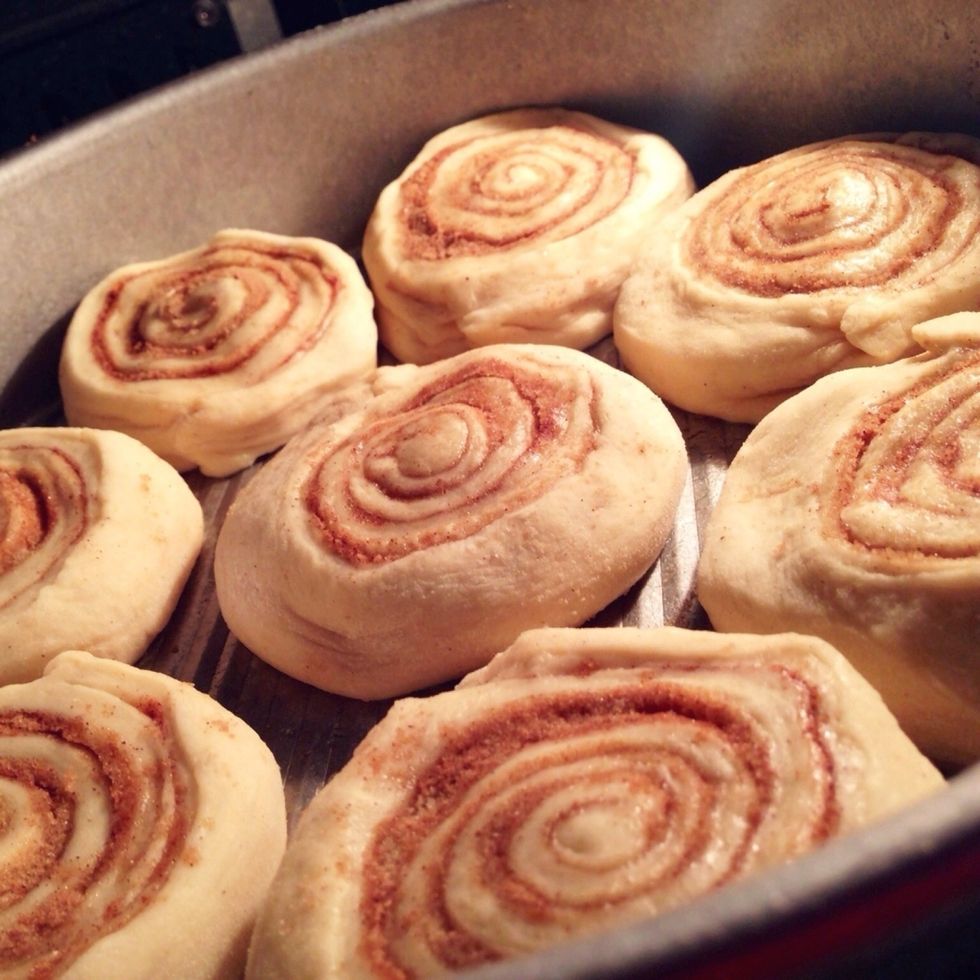 Let rolls rise to desired height, about 1-1/2 to 2 hours.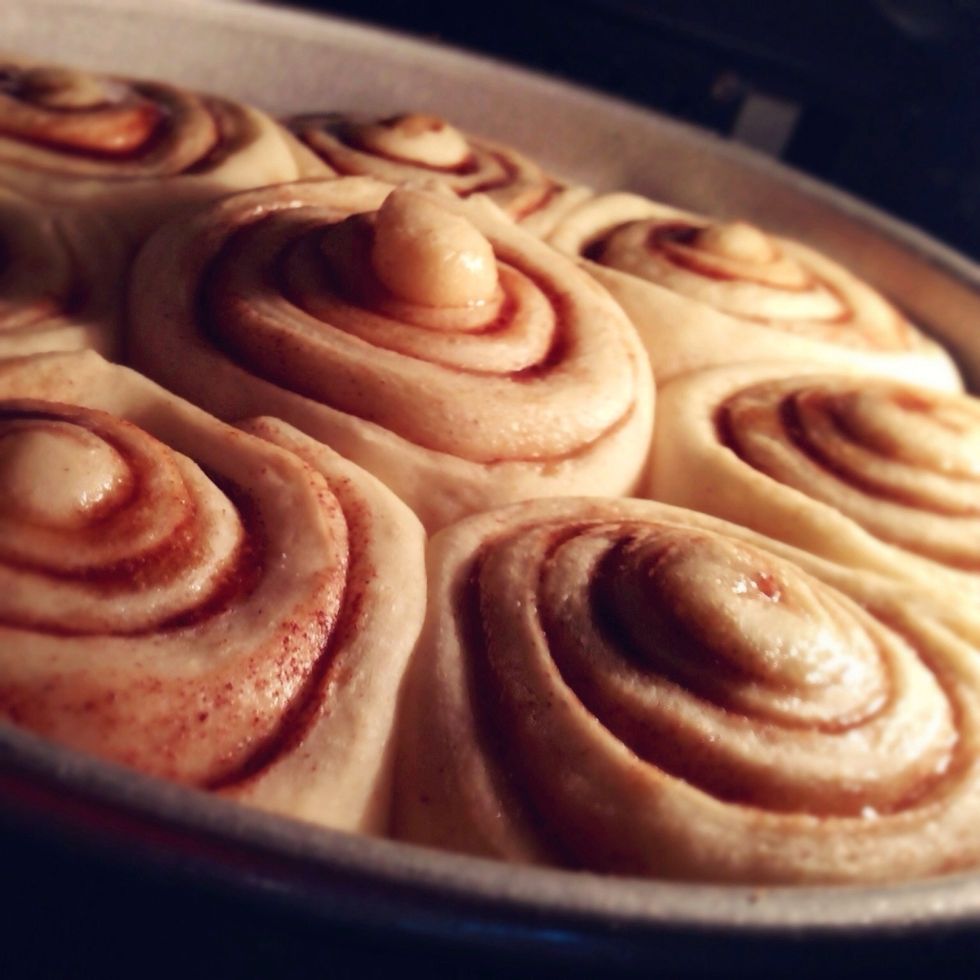 Bake at 350 degrees for 20 to 30 minutes.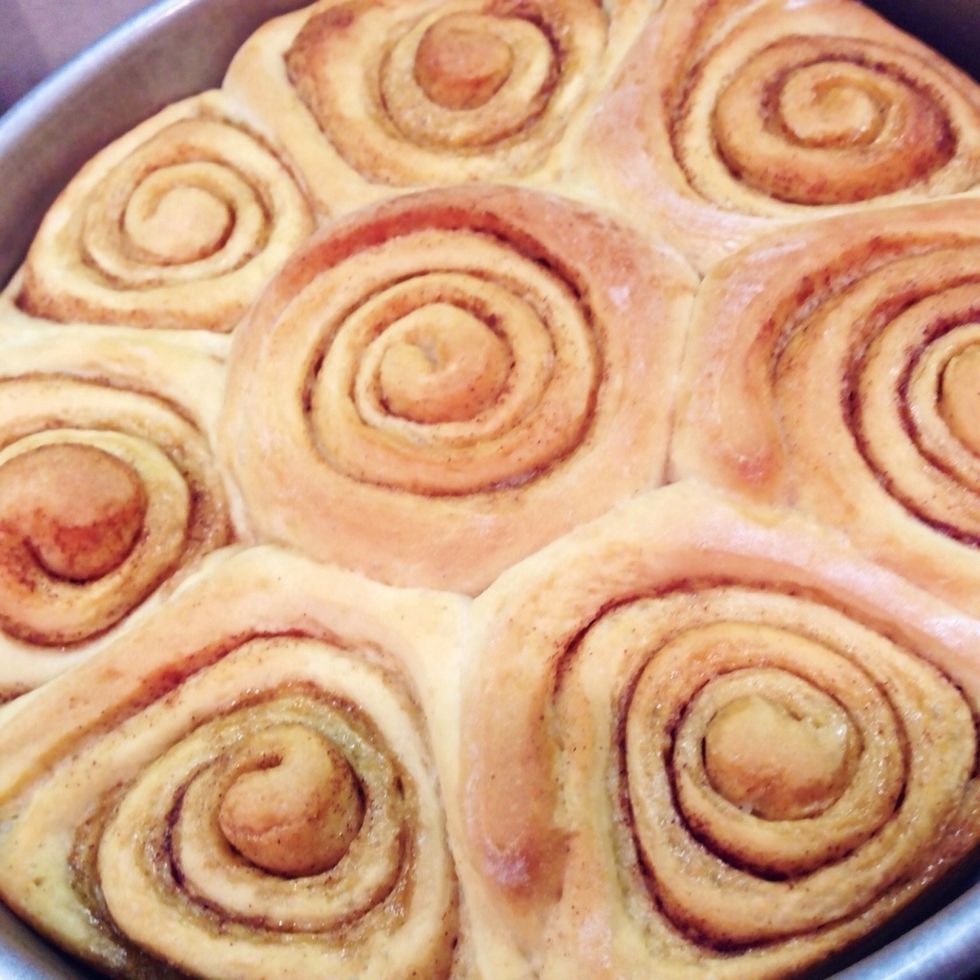 When golden brown, remove from oven and let cool in pans. After several minutes, remove from pans and cool on wire racks.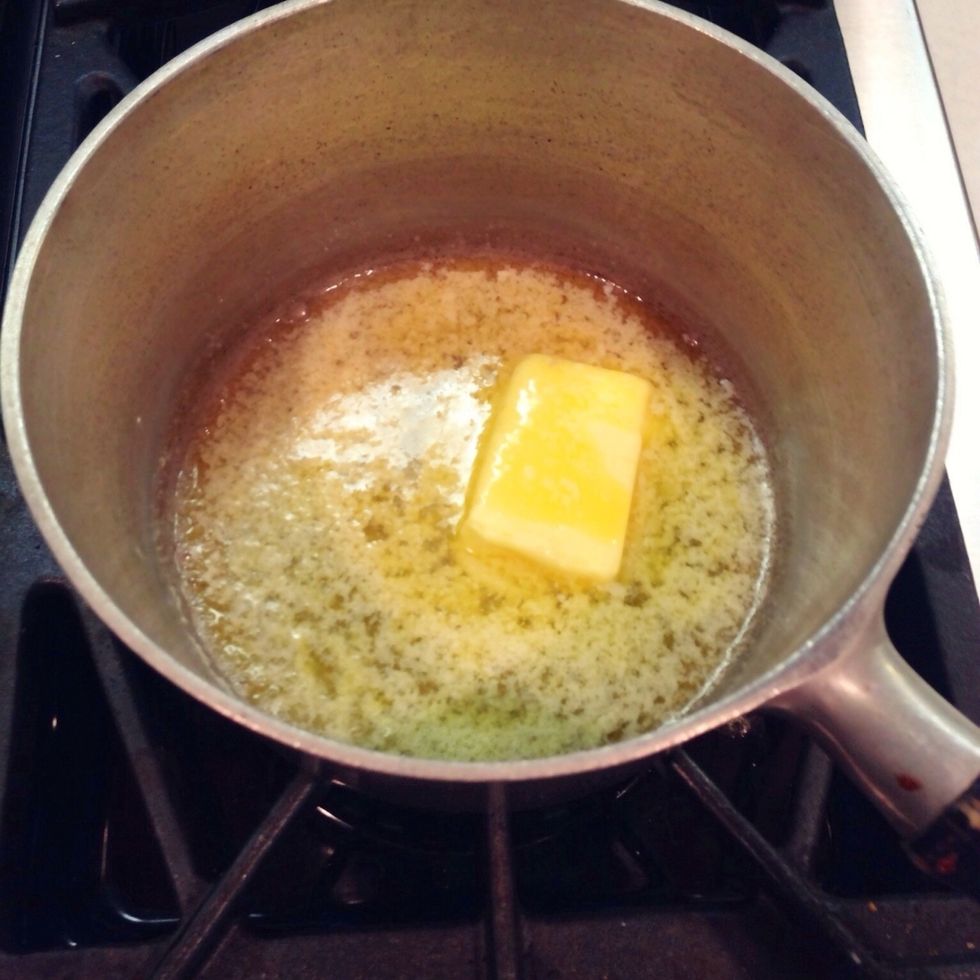 Melt 1/4 cup butter on stovetop until brown.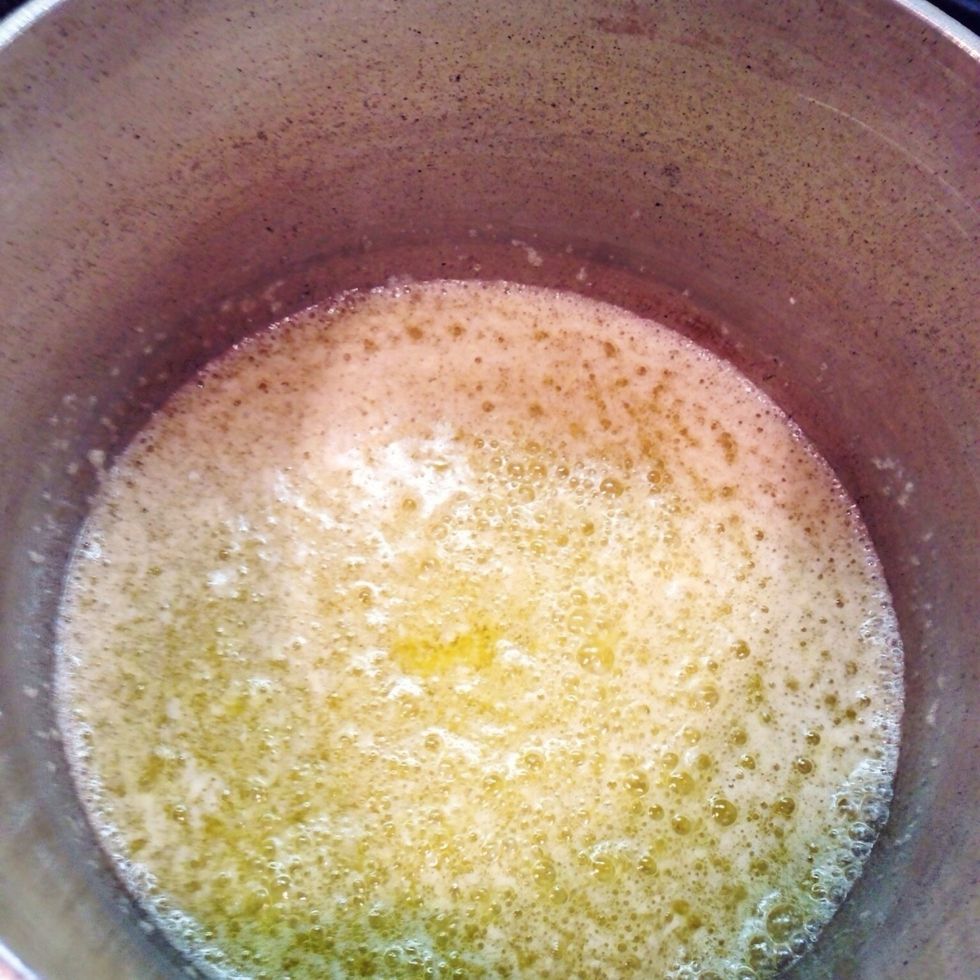 The better the butter, the easier it will be to brown. Many manufacturers have cheapened butters, making them harder to brown.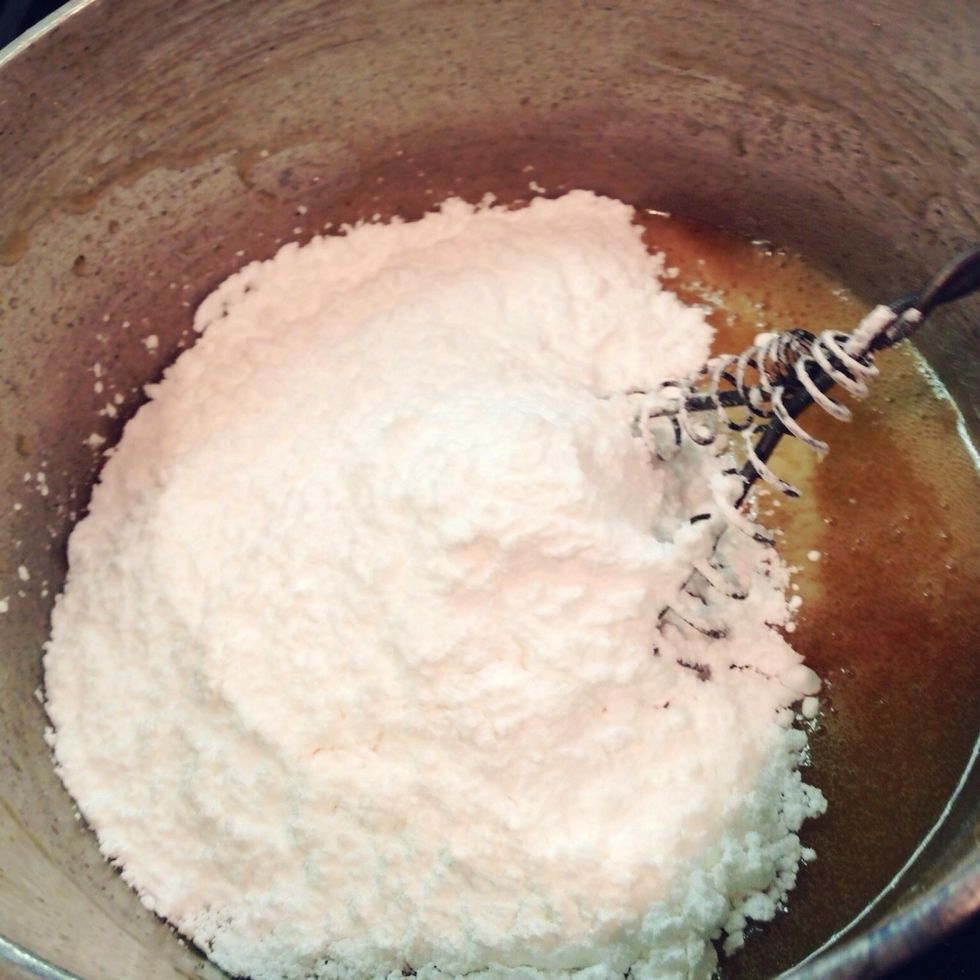 When butter has browned, remove from heat and add two cups confectioner's sugar.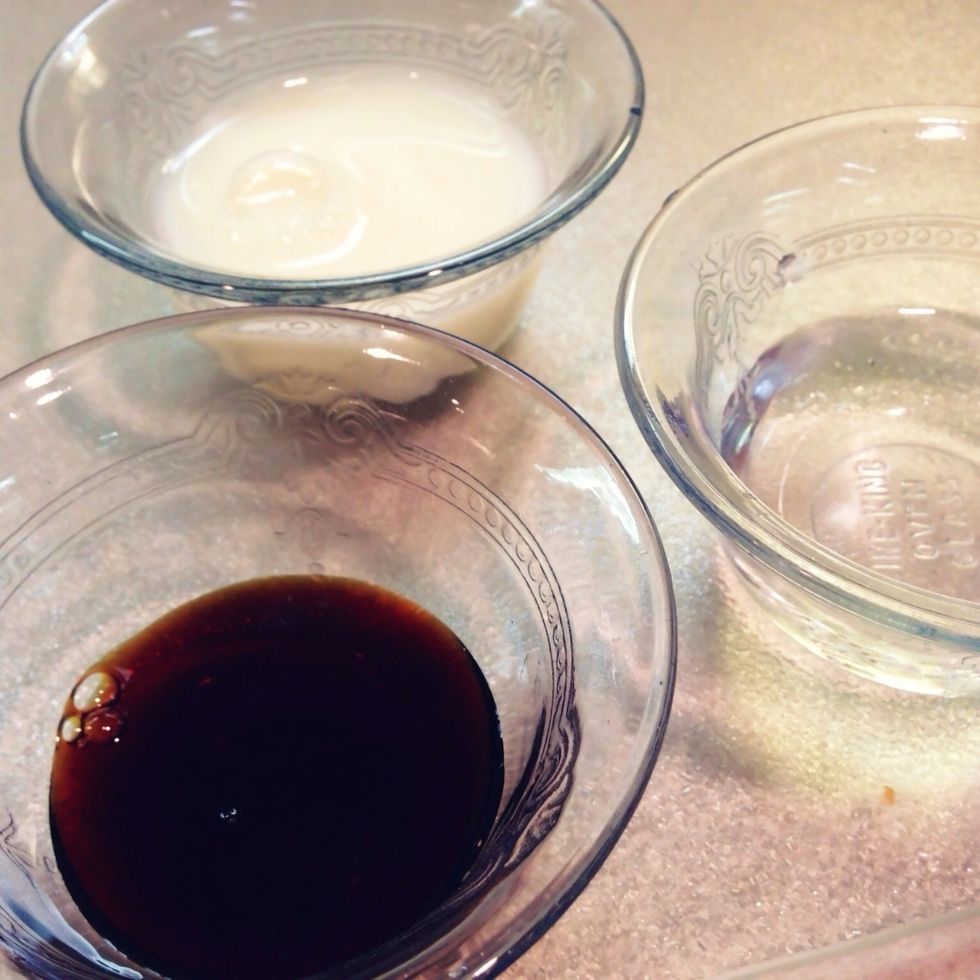 Also add 2 tablespoons cream, 2 tablespoons hot water, and 1-1/2 teaspoons vanilla.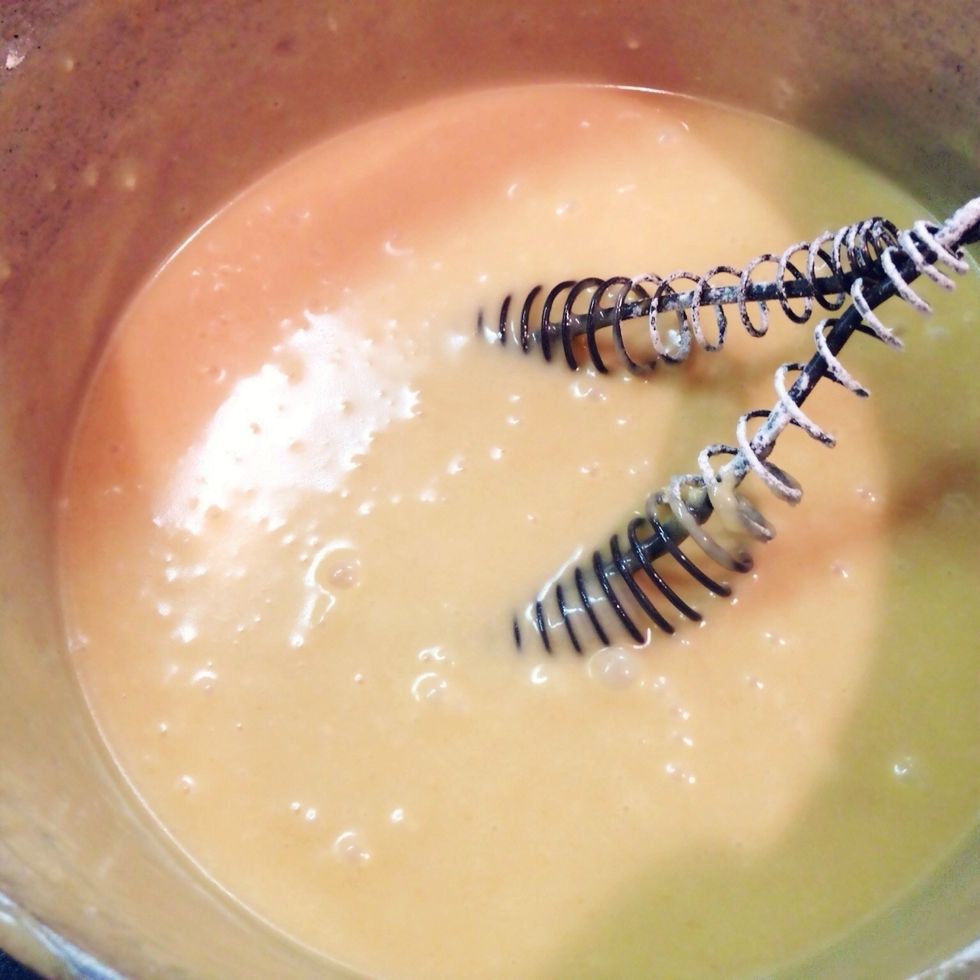 Mix with an electric mixer, adding more confectioner's sugar or cream, until smooth and creamy.
Spread the finished icing on warm cinnamon rolls.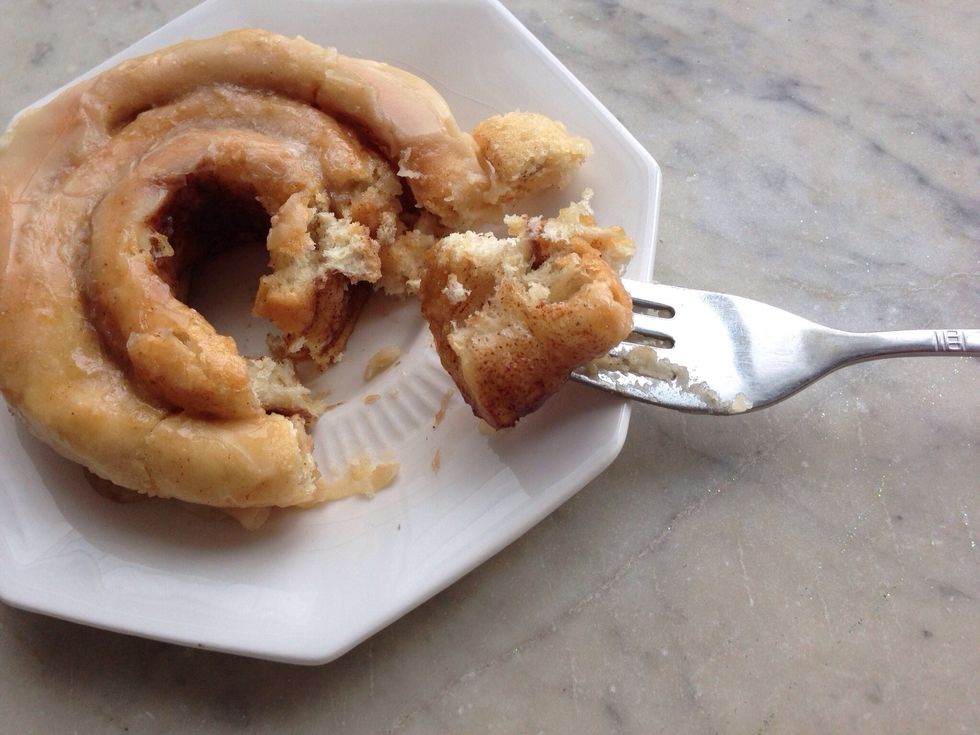 Serve the rolls and enjoy!
For more, visit The Gray Boxwood's site. Link located in our profile.
7.0c Flour
2.0Tbsp Cinnamon
1/4c Brown sugar
1/4c Butter (for icing)
1.0Tbsp Butter (for rolls)
1/2c Granulated sugar (for rolls)
3.0Tbsp Granulated sugar (for icing)
1/3c Salad oil
3/4tsp Salt
2.0 Eggs
2.0 Packets instant active dry yeast
2.0Tbsp Cream
1/2tsp Vanilla
1/2c Water (for rolls)
2.0Tbsp Water (for icing)
The Gray Boxwood
Design Team for a classic lifestyle, timeless home decor, seasonal inspiration and quality products for your home.