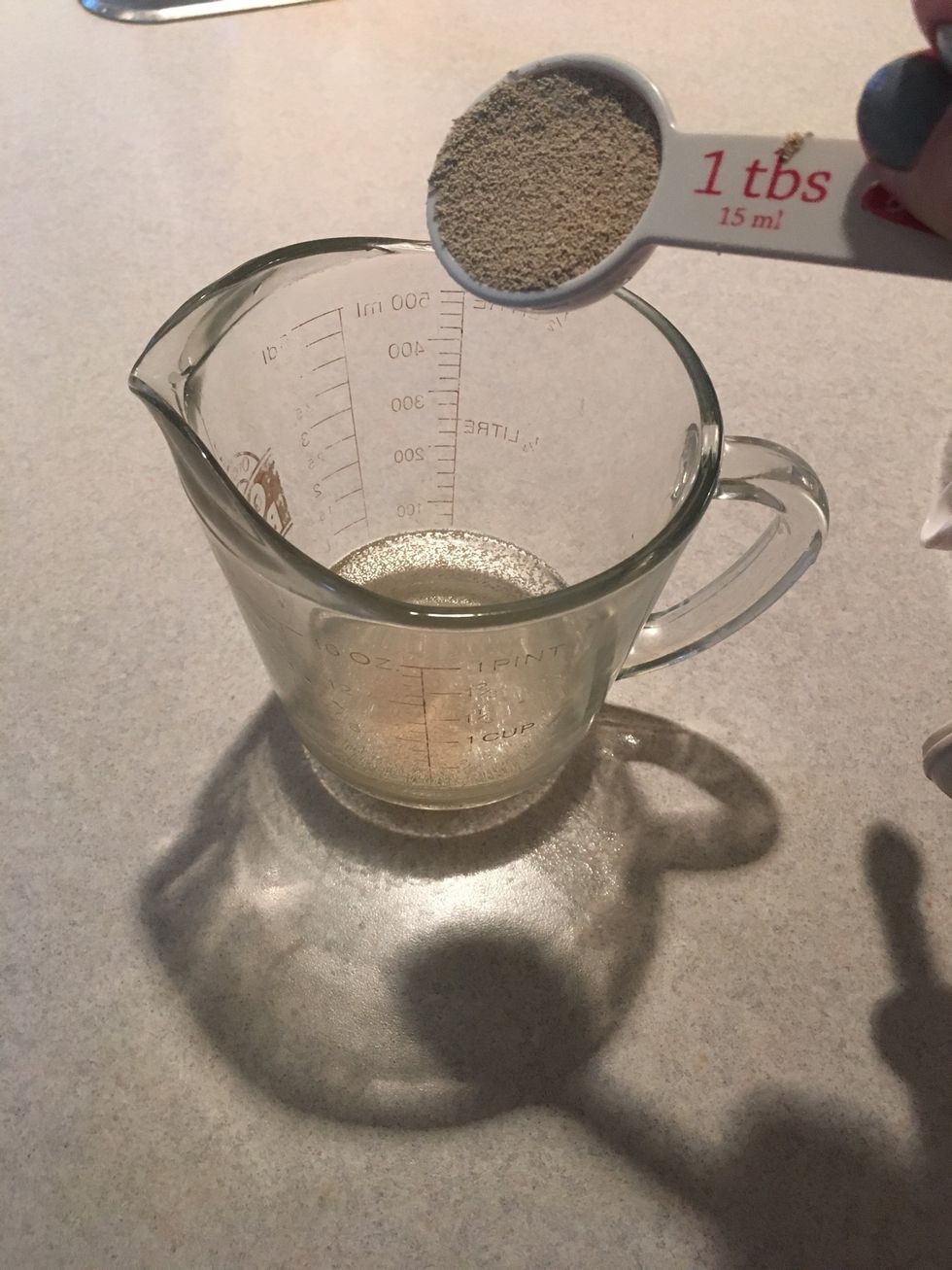 Sprinkle your yeast into your warm water then add the 1/2 tsp of sugar let sit for about 1-2 minutes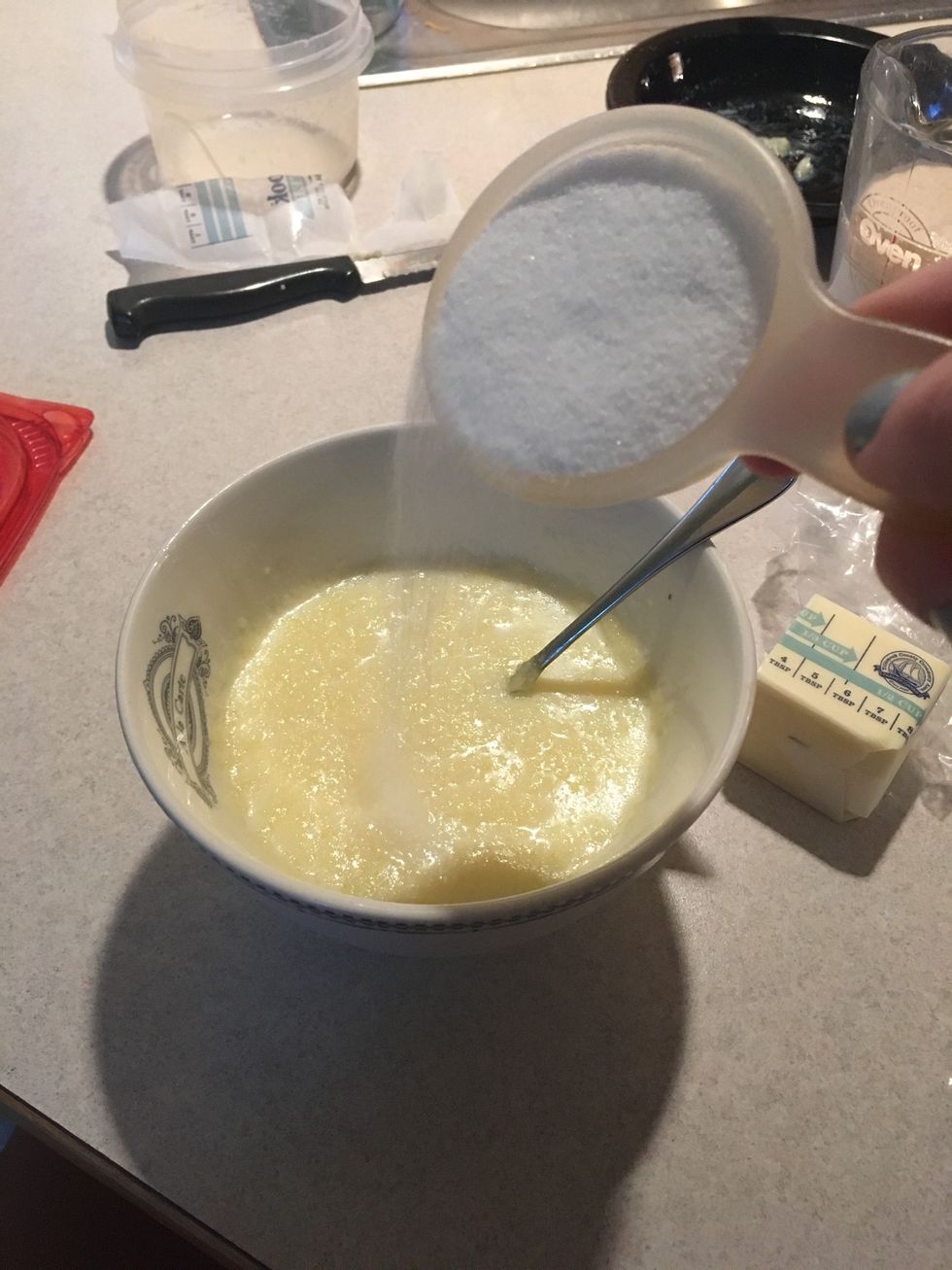 Melt the butter in a saucepan over medium heat then add the milk salt and 1/4 cup of sugar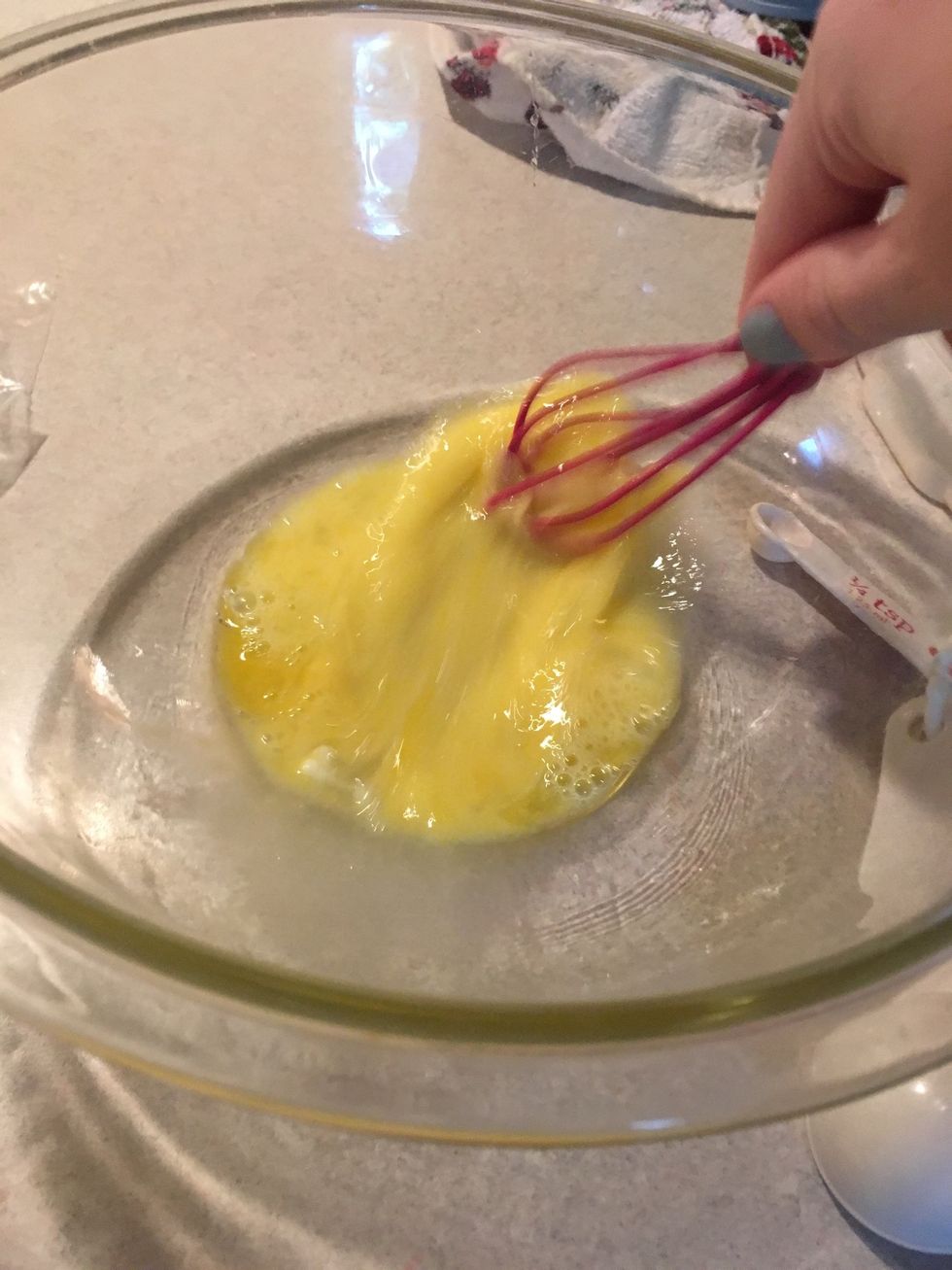 Beat eggs until well blended
Then while whisking add your milk solution to your beaten egg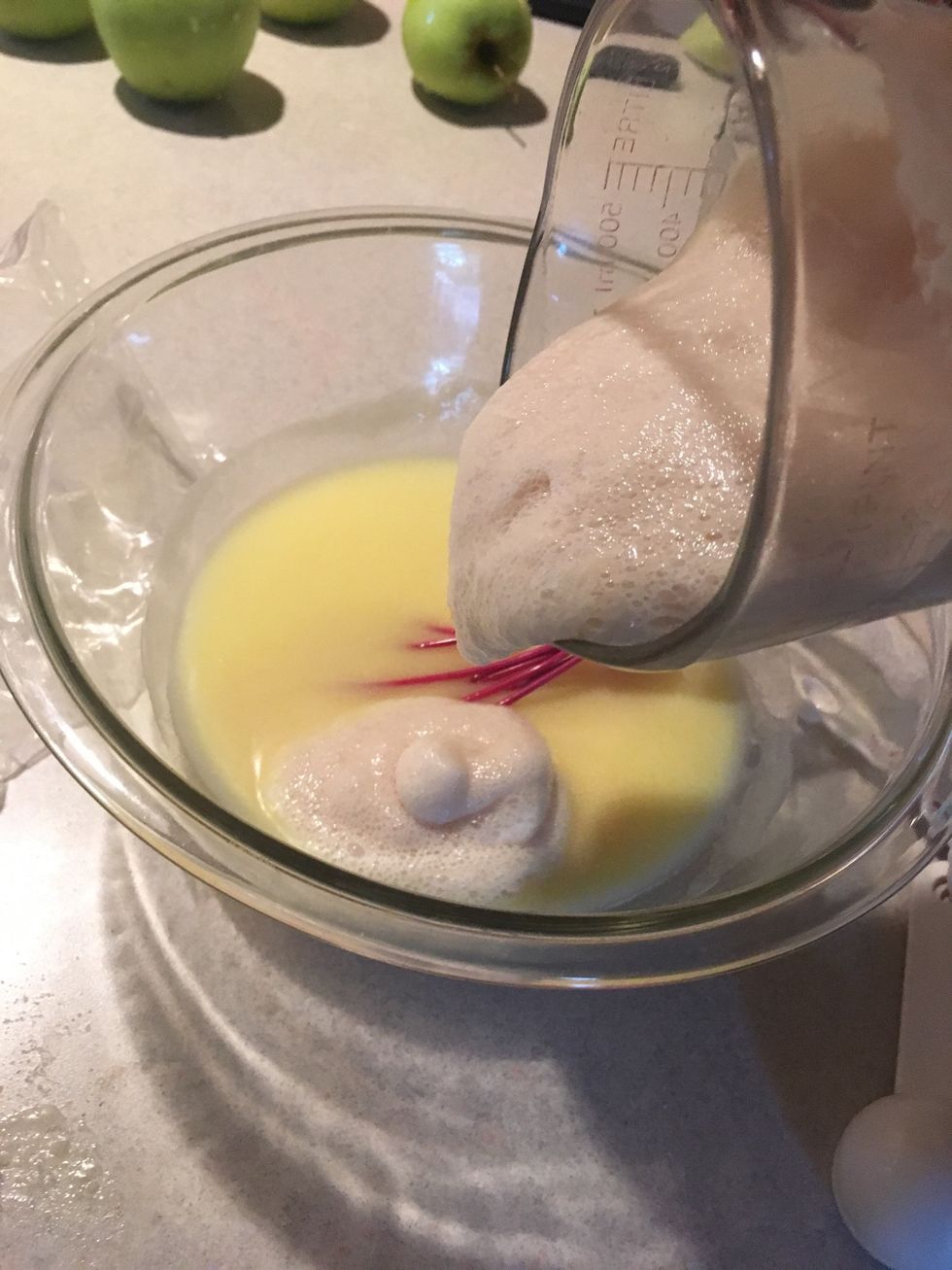 Then add your yeast to the rest of the solution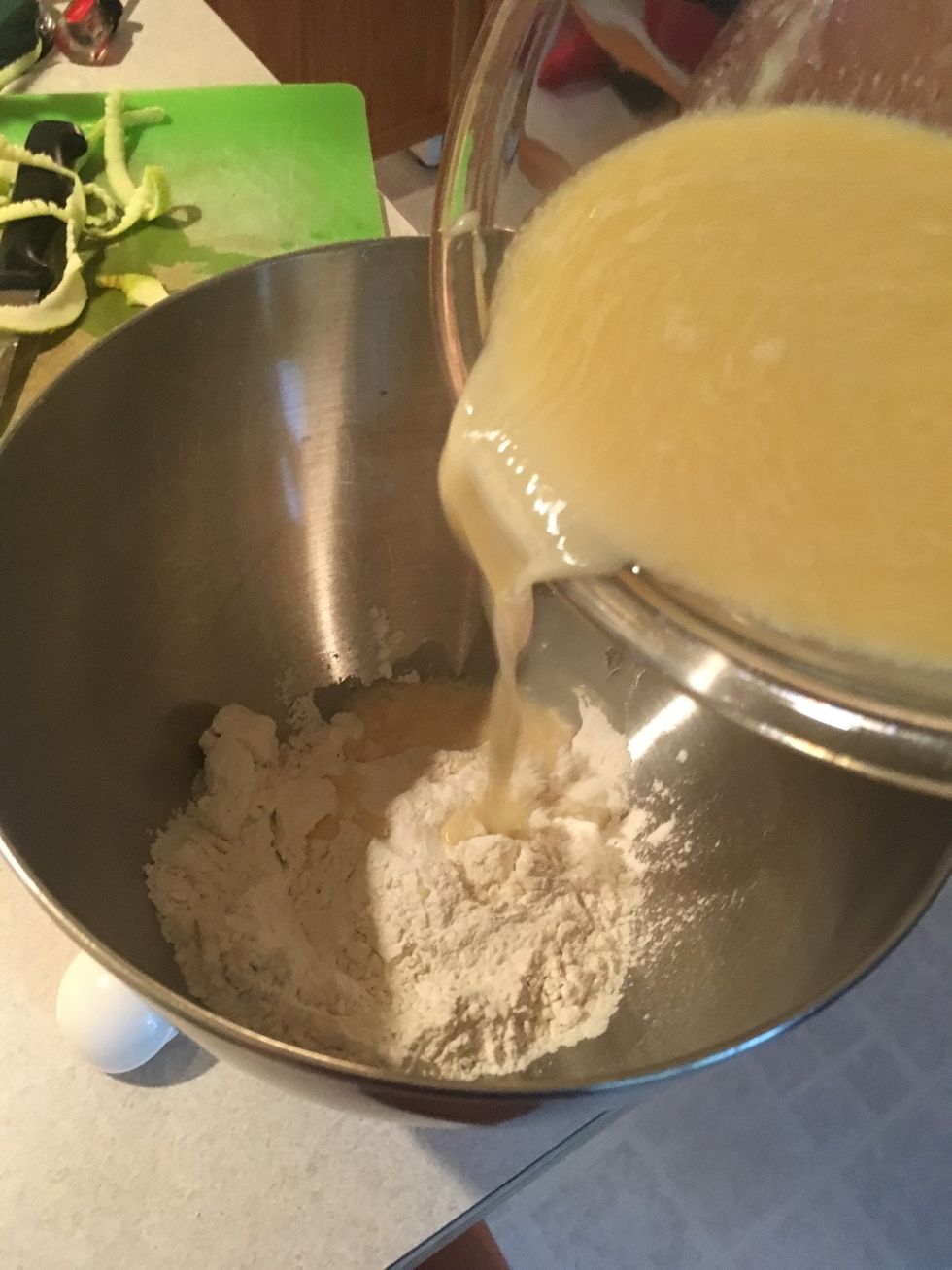 Start with 1 cup of flour in your mixing bowl and slowly add in more of the solution and more of the flour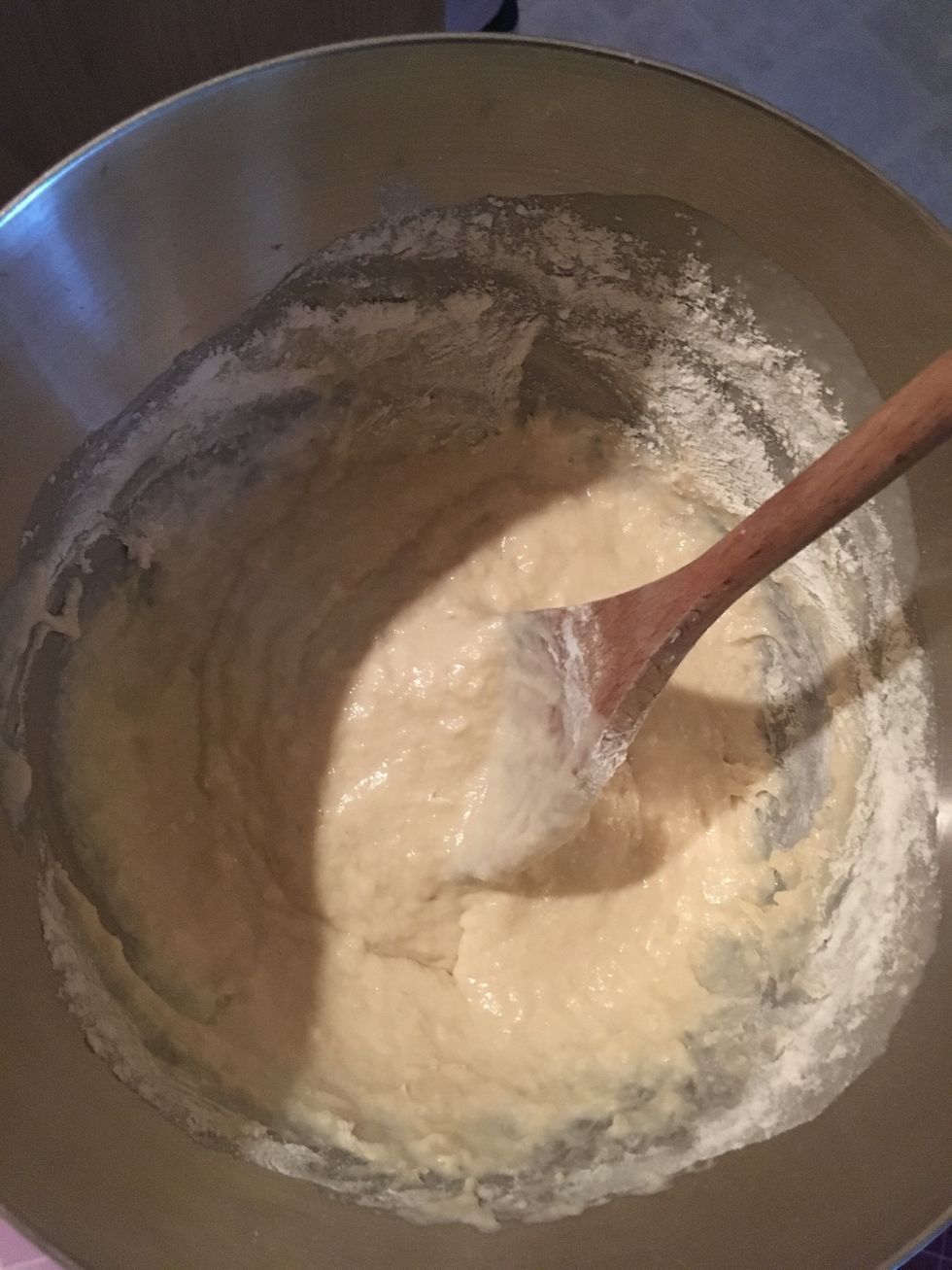 Keep adding flour until the dough is stretchy but no longer wet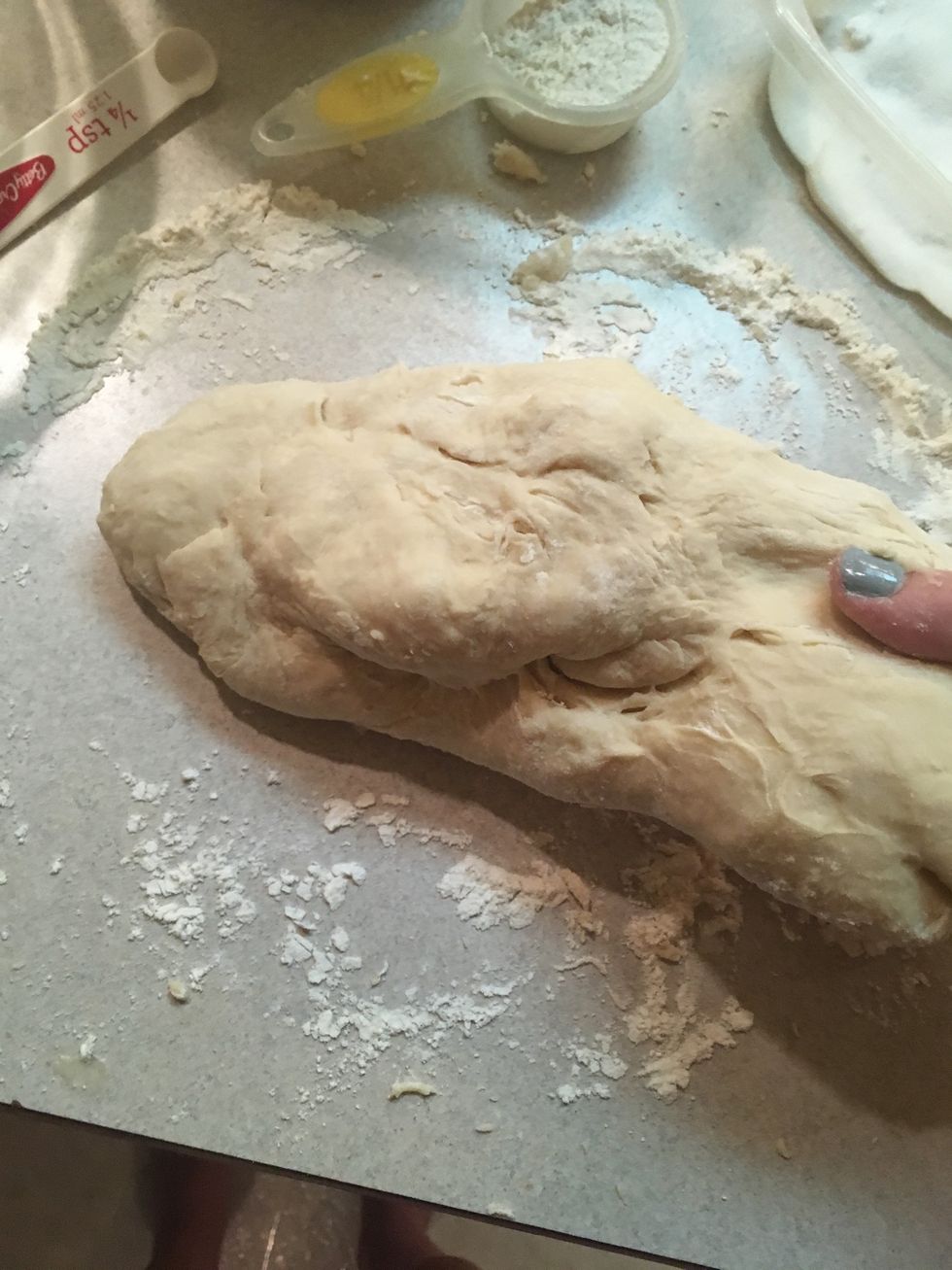 Then knead your bread so your gluten can form. After you are done kneading let your dough rise by putting it in a bowl covered in plastic wrap and keep it in a warm environment.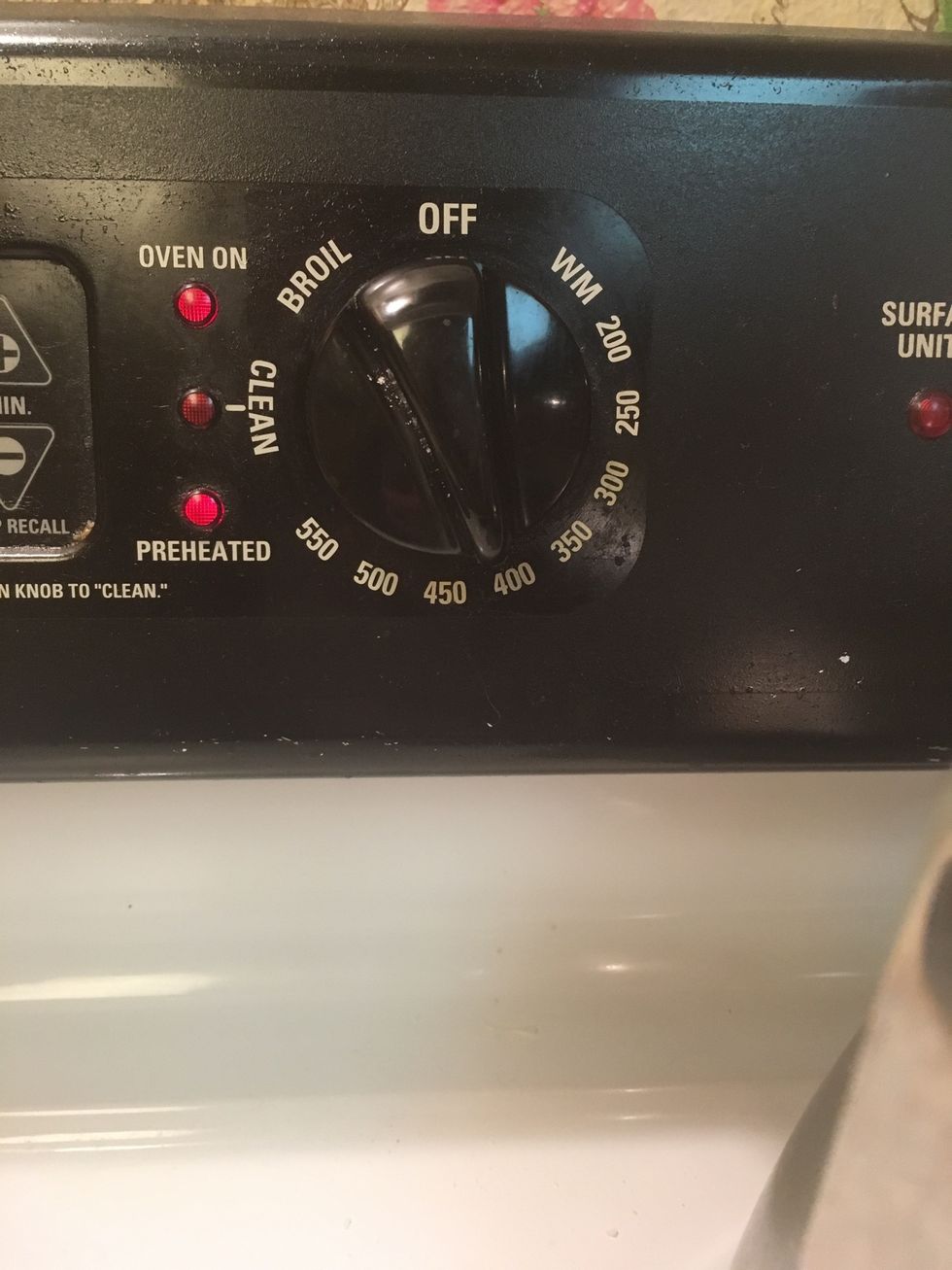 When your dough is finished rising preheat your oven to 375 degrees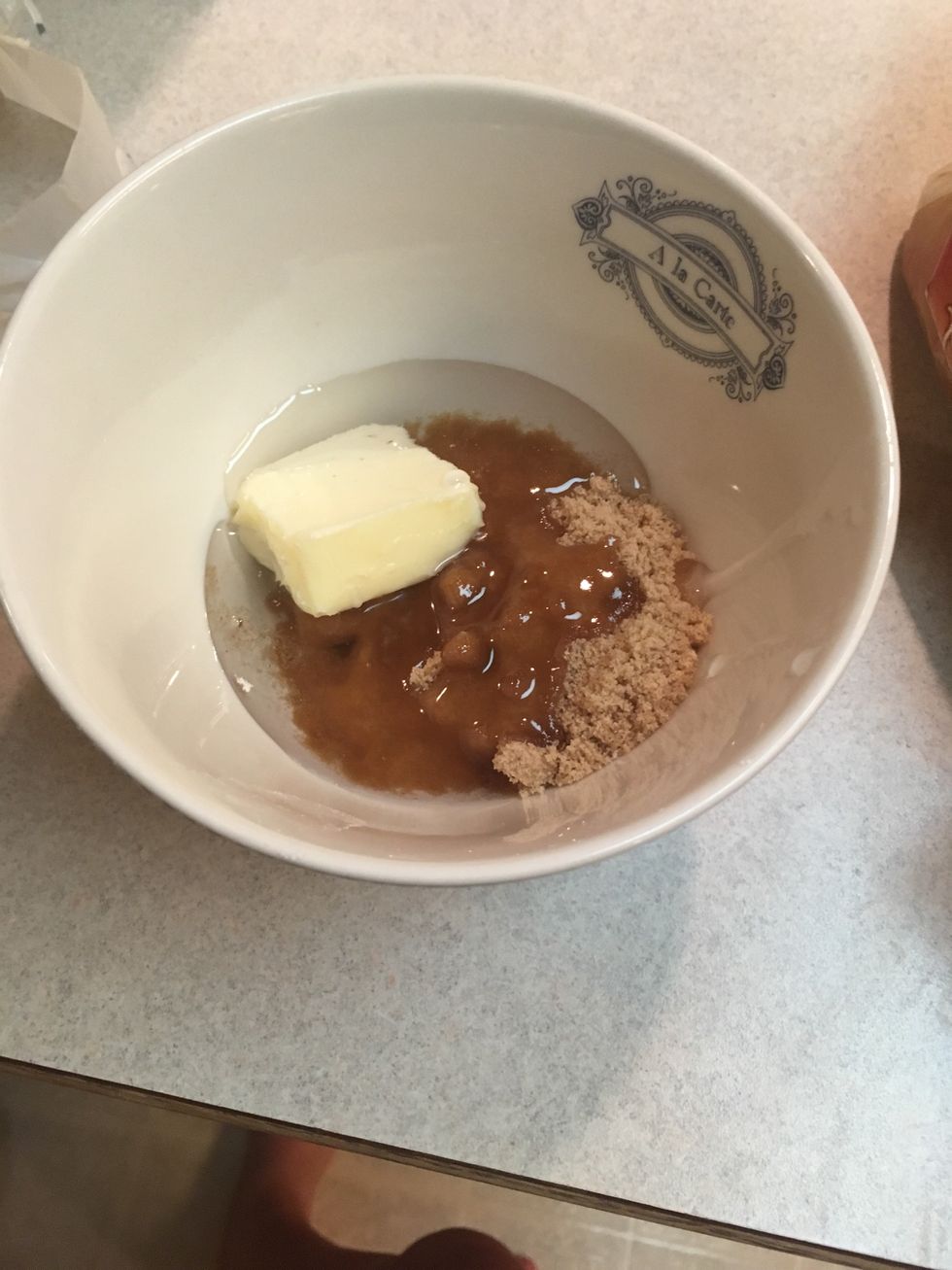 Then start by making your filling. Mix together the brown sugar, 2 tbsp of butter, corn syrup and cinnamon until it is creamy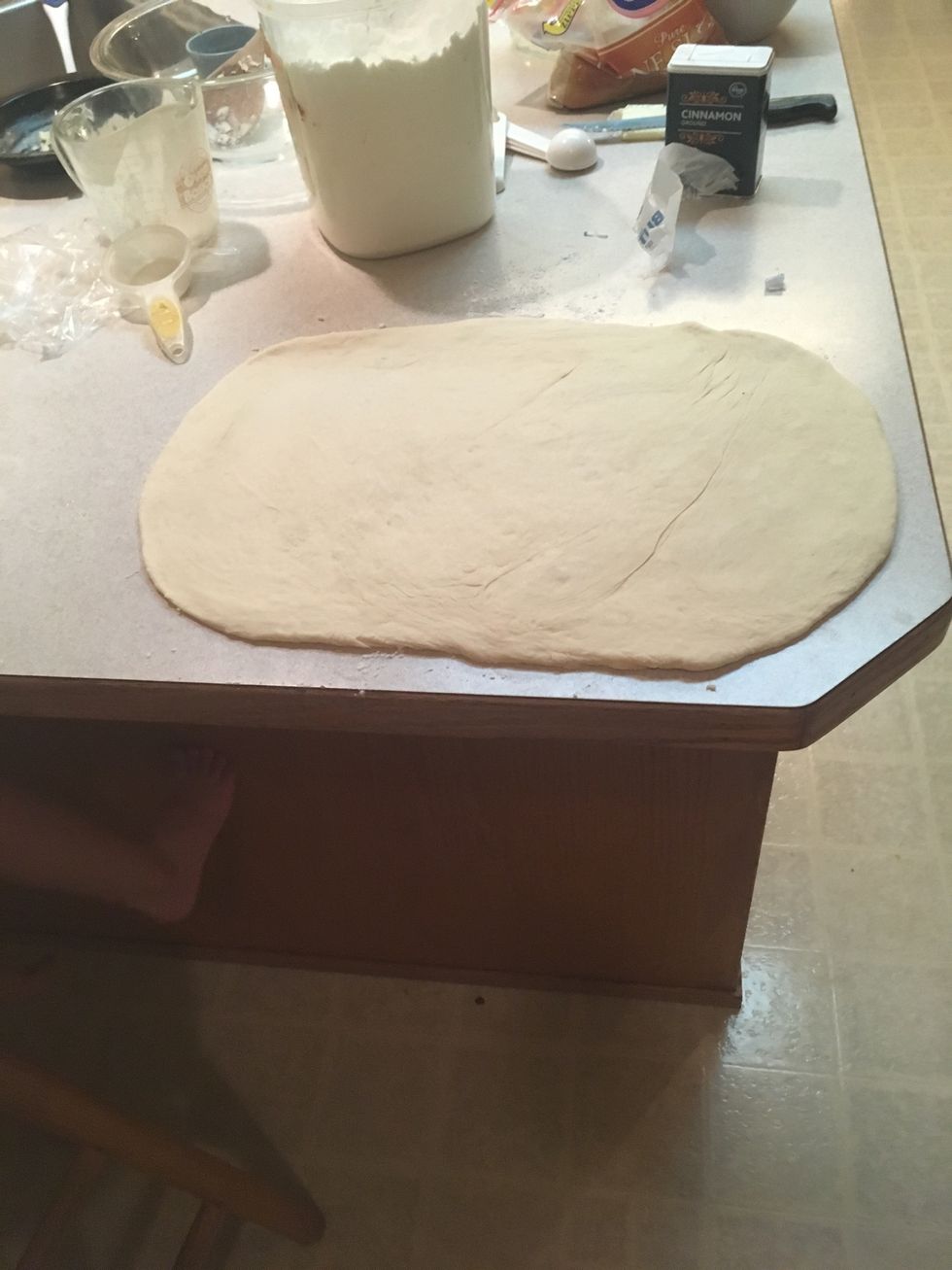 Next roll out your dough into a rectangular shape with about the same thickness of dough throughout the whole thing
Next spread your filling over the top of the dough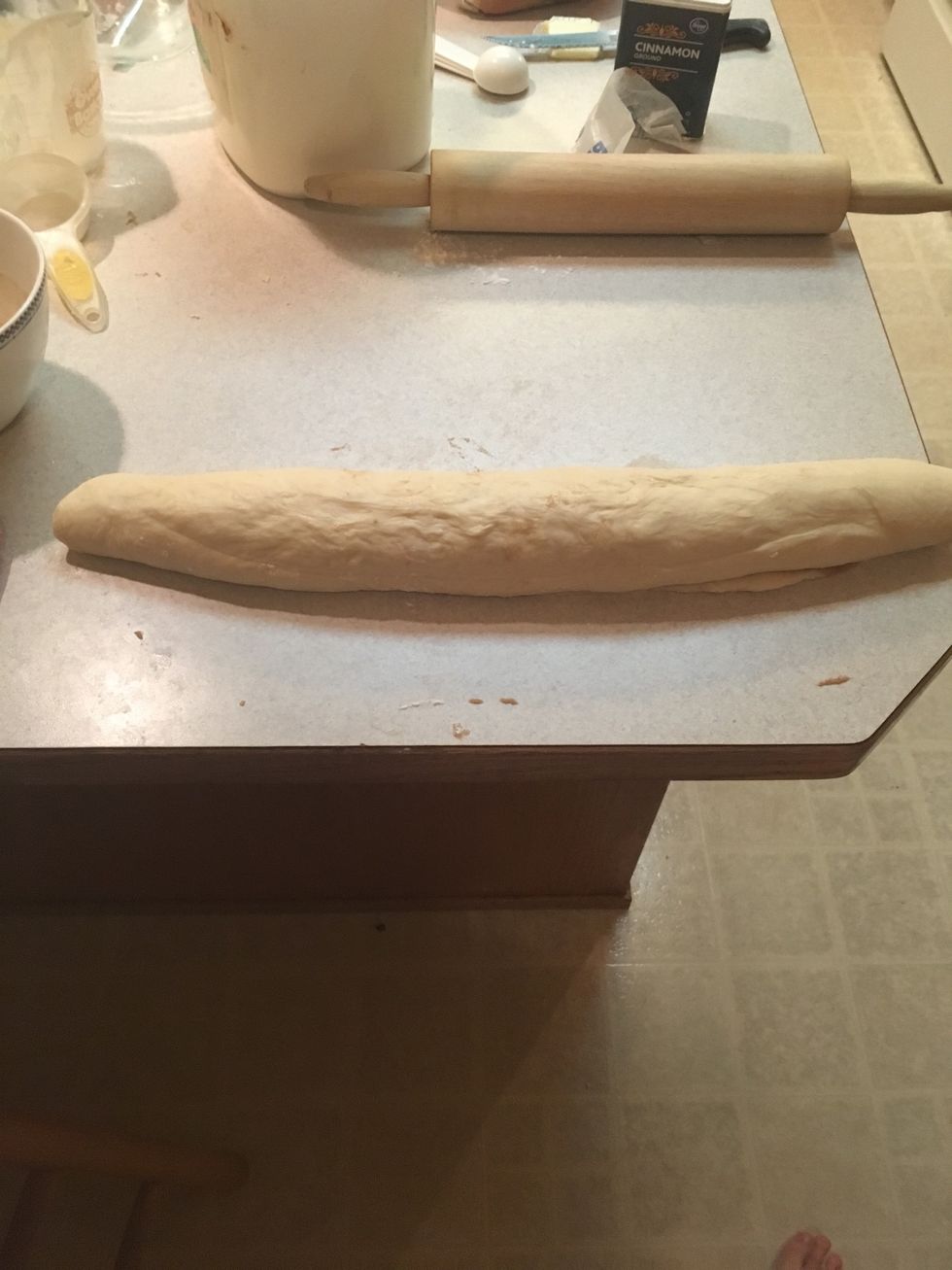 Next roll your dough up horizontally trying to keep all of it the same size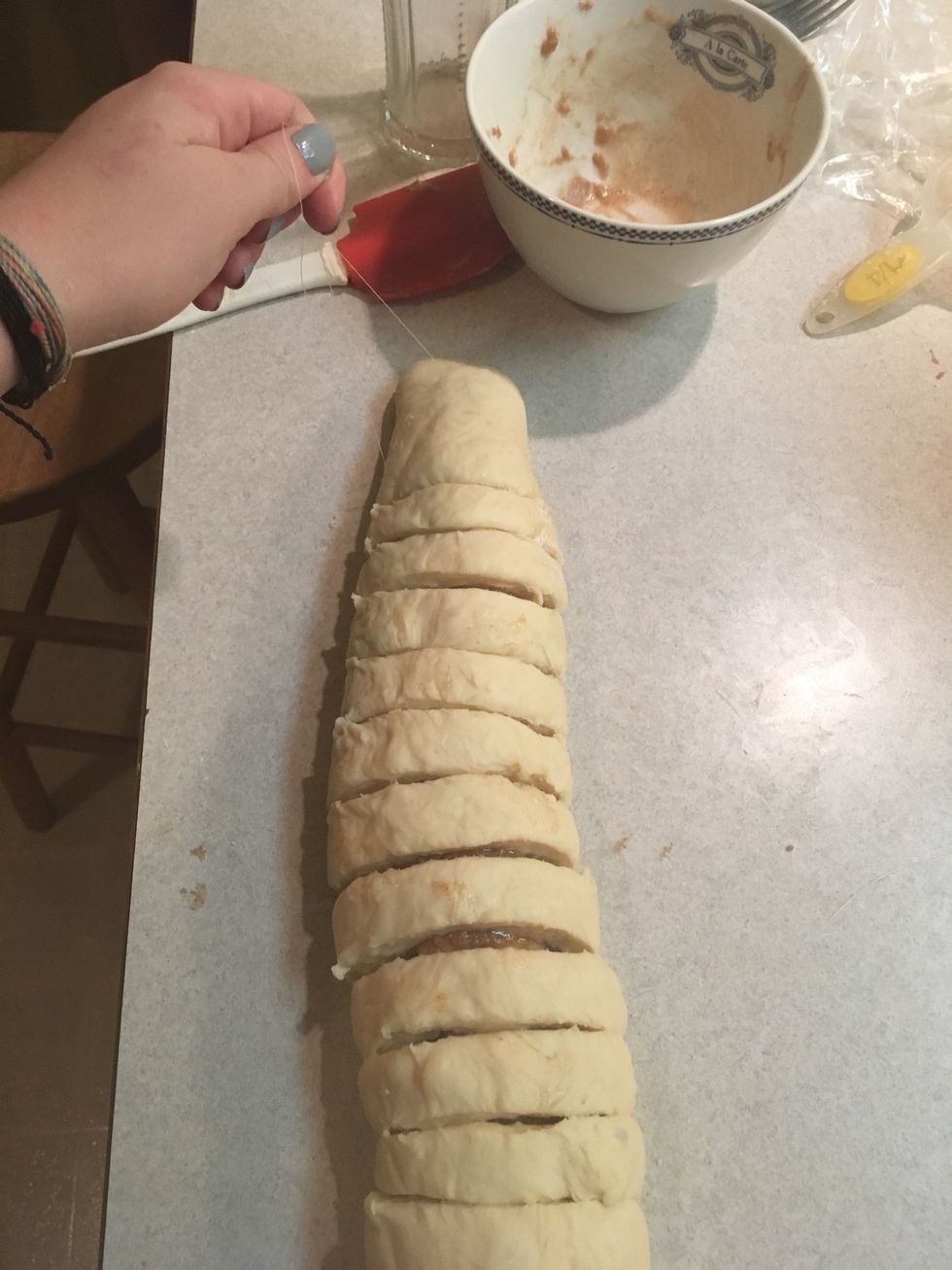 Then to cut each roll out use a long strand of unflavored floss. You start by having it start underneath the roll then crisscrossing it twice and it will give it a clean cut, keeping its form.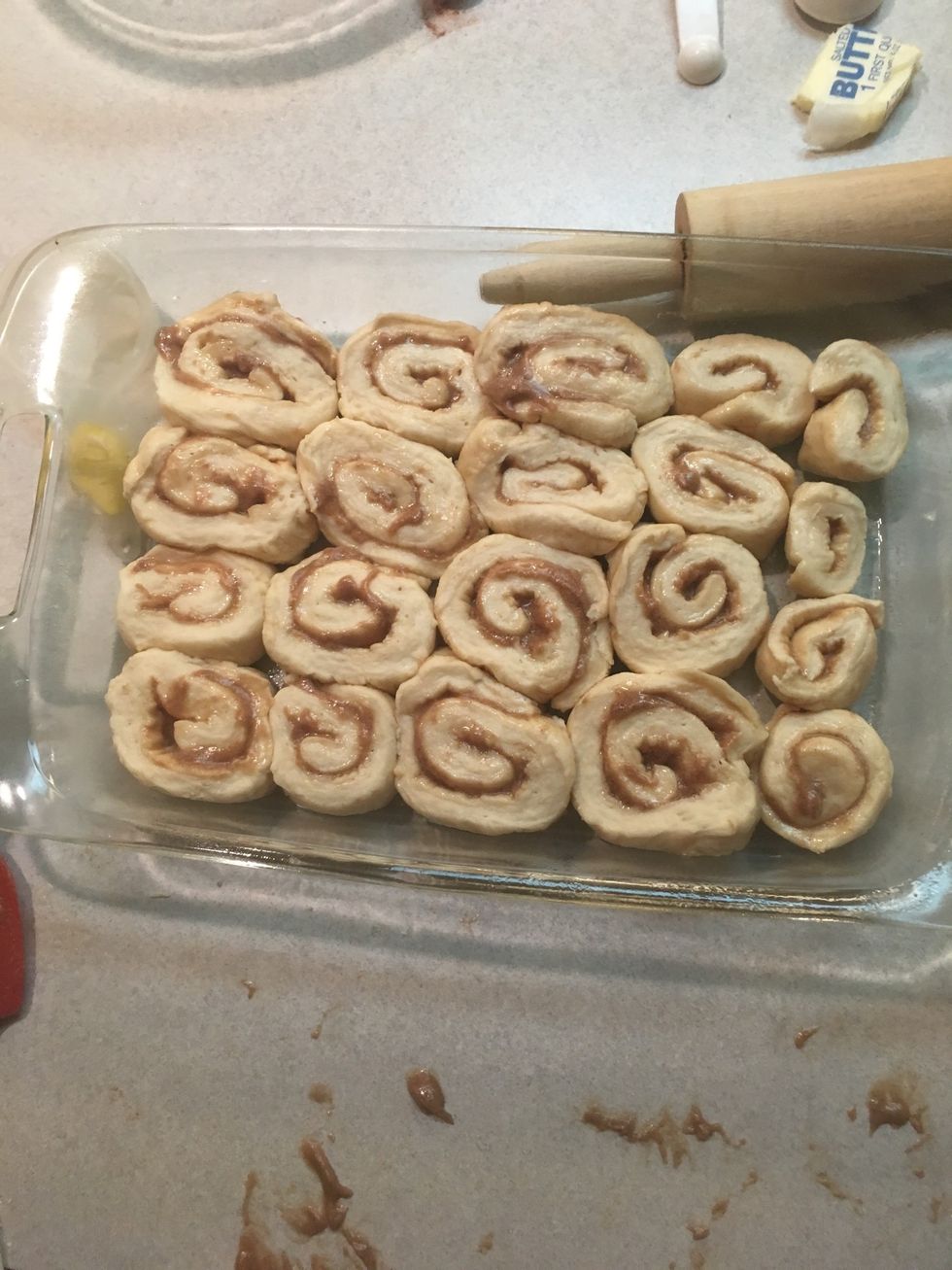 Then place all of your rolls into a 13 by 9 greased baking dish and place into your preheated oven. Bake for 15-18 minutes until the centers of the rolls are golden brown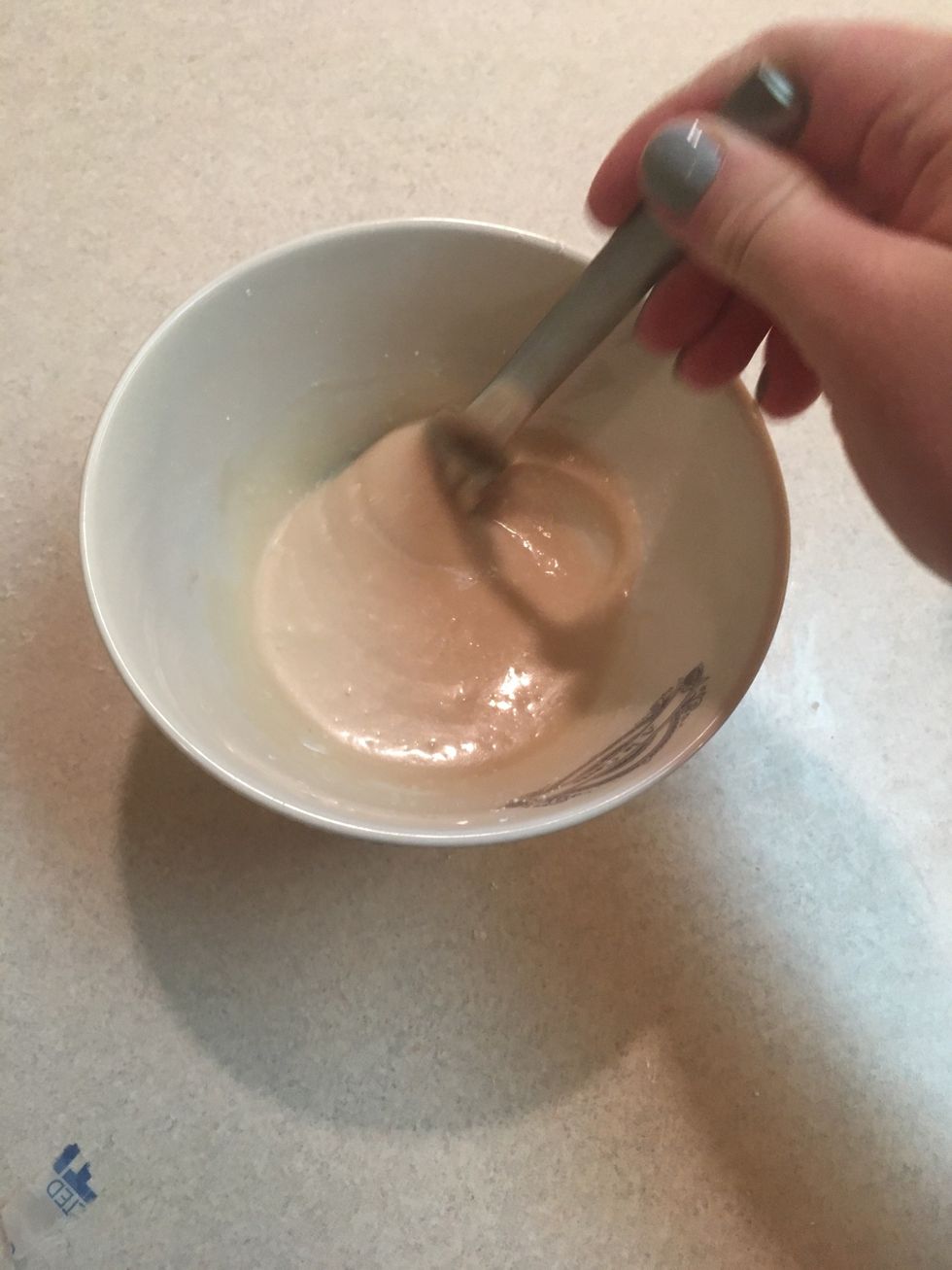 While your rolls are baking make your glaze by mixing your powdered sugar milk vanilla and 1 tbsp of melted butter
Once your rolls are baked drizzle over the glaze and serve.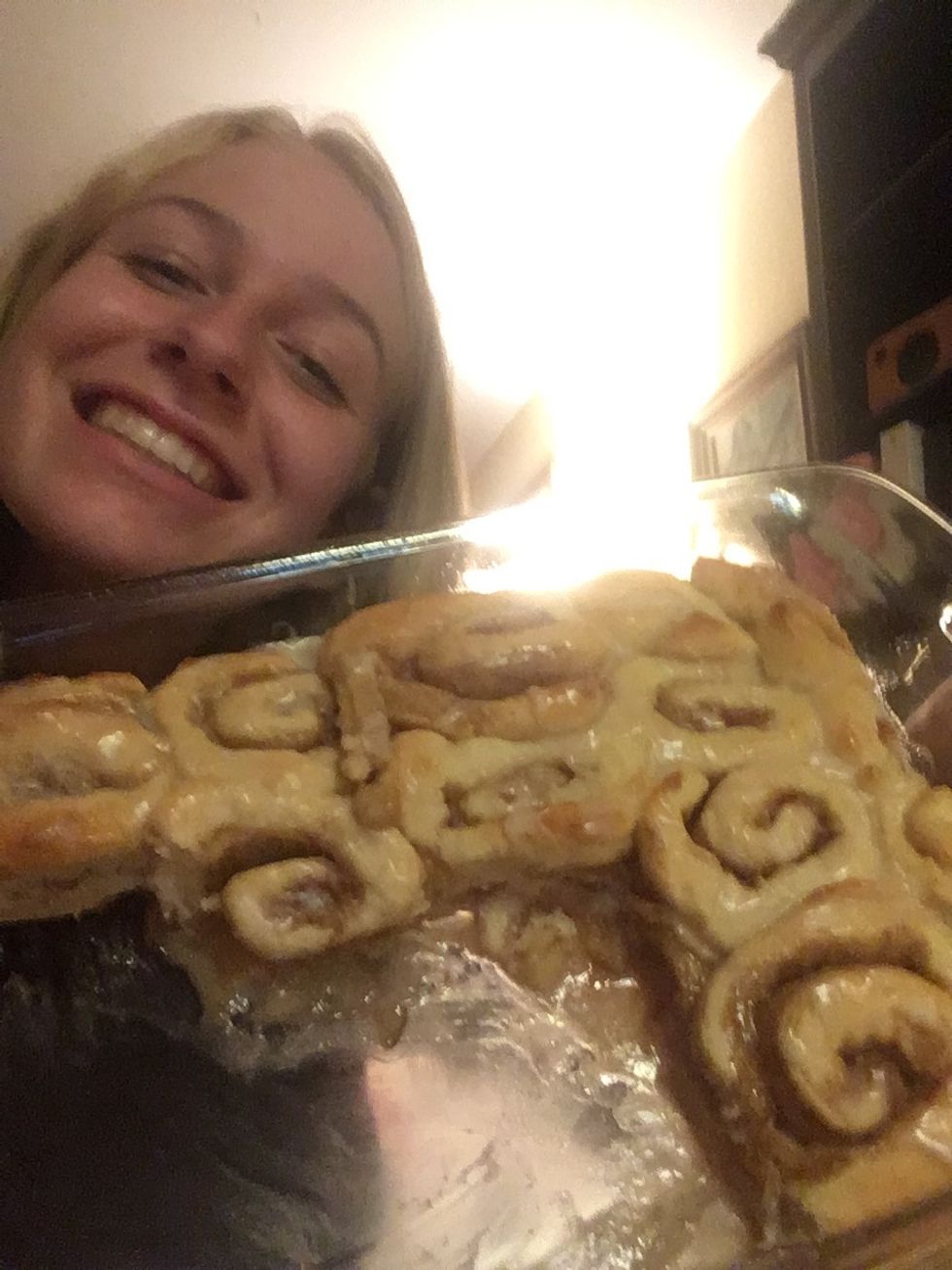 And viola!
Ingredients for the dough
1/2c Flour
1.0Tbsp Yeast
1/4c Warm water
1/2tsp Sugar
1/4c Water
1/4c Milk
1/4c Sugar
3/4tsp Salt
1.0 Egg
Ingredients for filling
1/4c Corn syrup
1/2c Brown sugar
2.0Tbsp Butter
1/2tsp Cinnamon
Ingredients for glaze
3/4c powdered sugar
1/2Tbsp Milk
1.0Tbsp Melted butter
1/2tsp Vanilla