Learn how to make a decadent Cinnamon French toast with half cream, mixing in Cinnamon sugar and pan frying it in butter for a golden brown color and then topped with Kithul Treacle from Sri Lanka.
18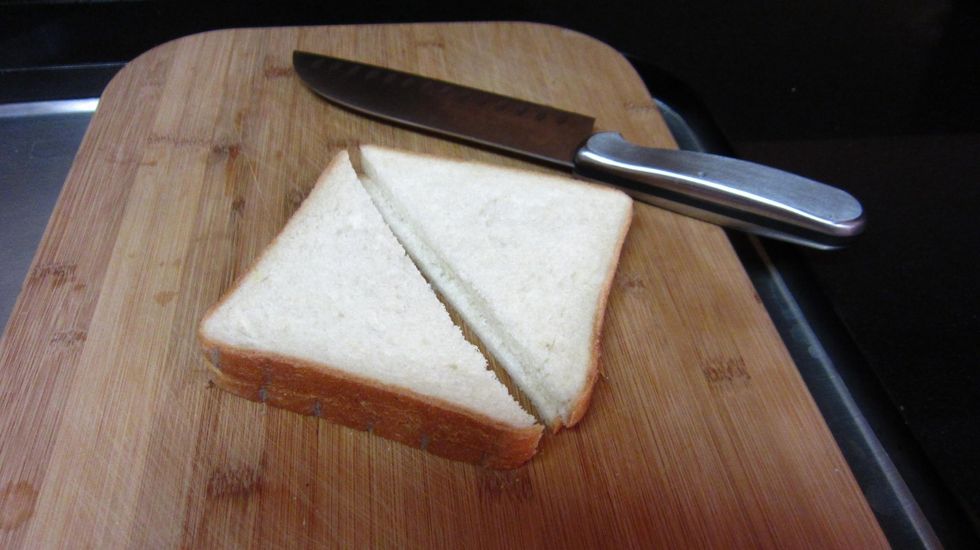 Cut two slices of bread of bread diaginally.White bread looks better and tastes better even if it is not always the best for your health. Old bread is better as it absorbs the egg and milk better.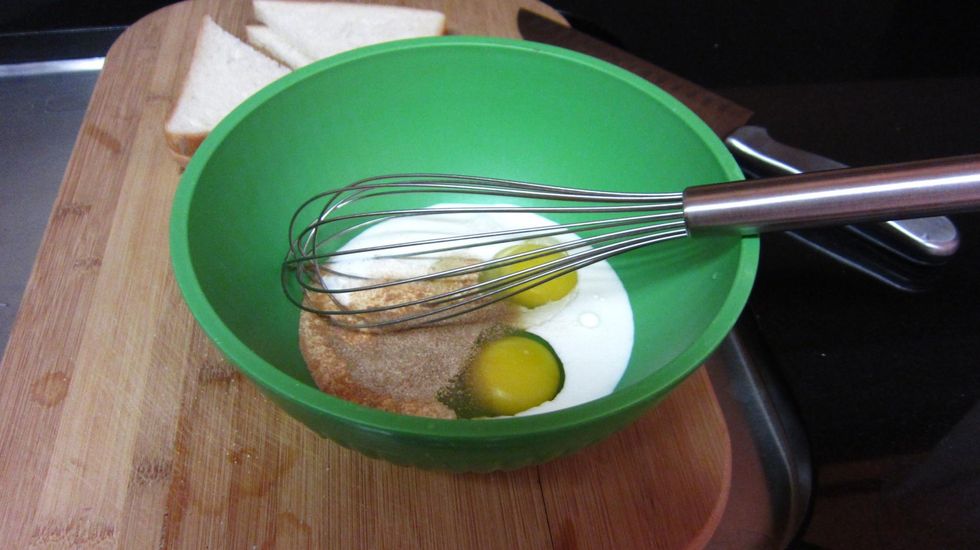 Beat the 2 eggs and 2tsp. Ceylon Cinnamon sugar in a bowl. If you don't have Ceylon Cinnamon sugar just mix 1/2 tsp Cinnamon with 1.5 tsp sugar. Our mix is organic so it's really good.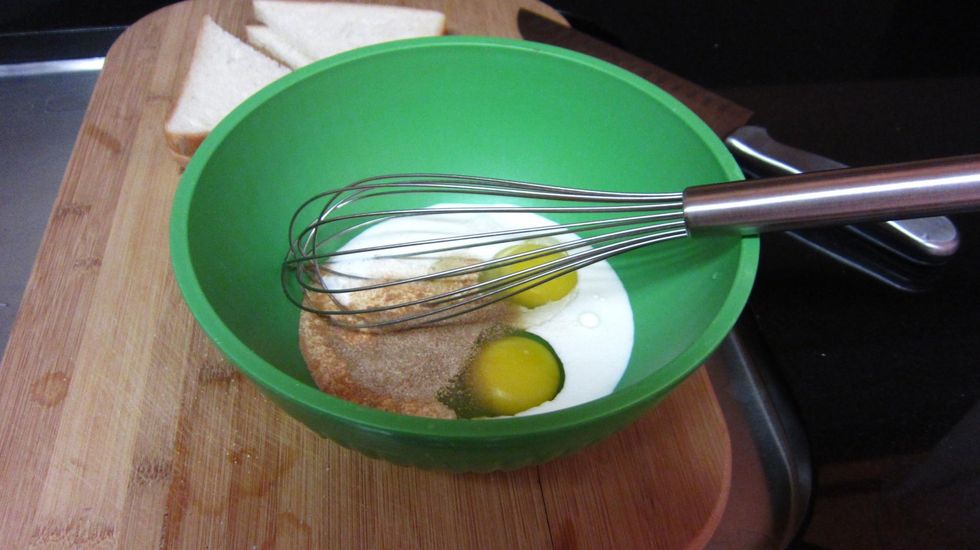 Add half a cup of milk. We prefer half and half cream. As long we are being decadent let's go all the way right?!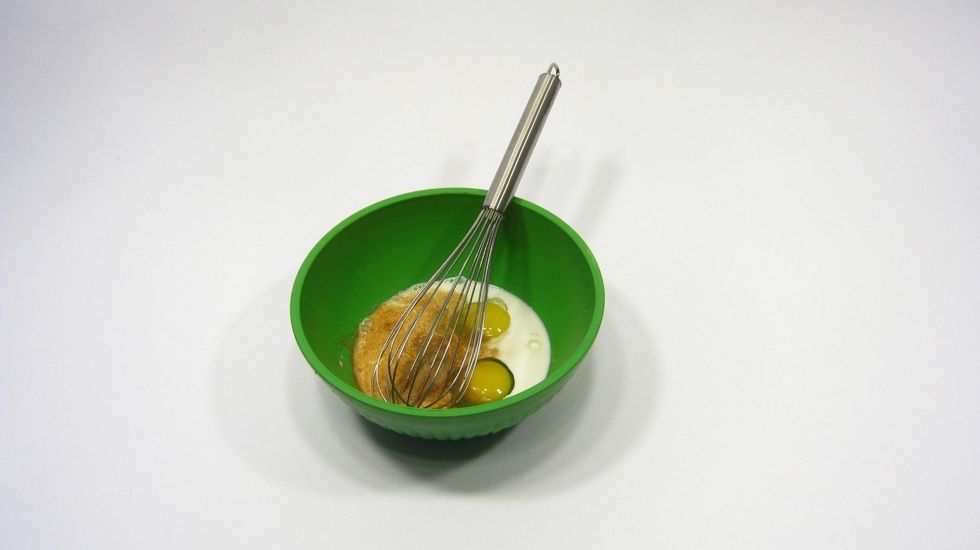 You can use Cassia Cinnamon if you want. But our Cinnamon sugar is made with organic Ceylon Cinnamon and tasty organic sugar from Paraguay. It's great for making a Cinnamon Orange mask too.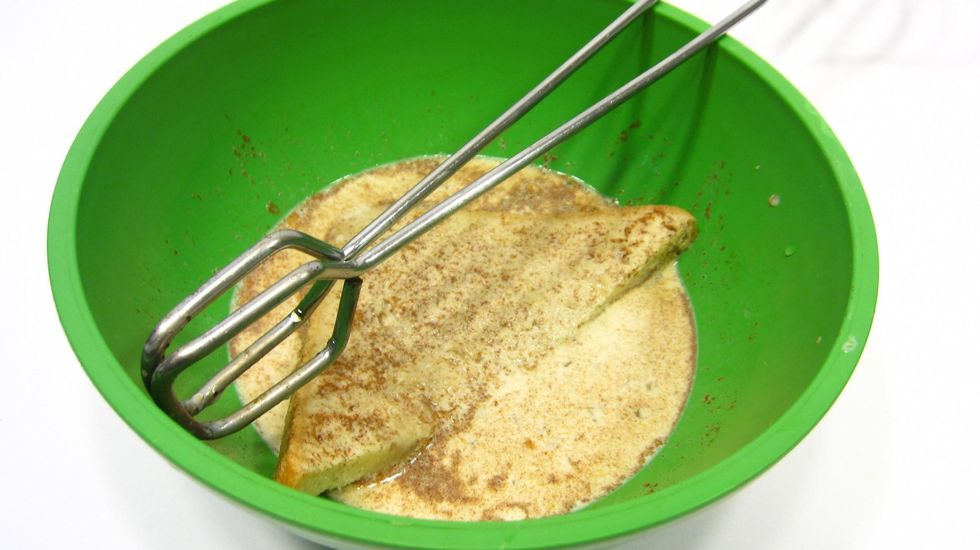 Use tongs like these to soak the bread in the egg milk mixture. Tongs will ensure that your hands don't get messy and not break the bread.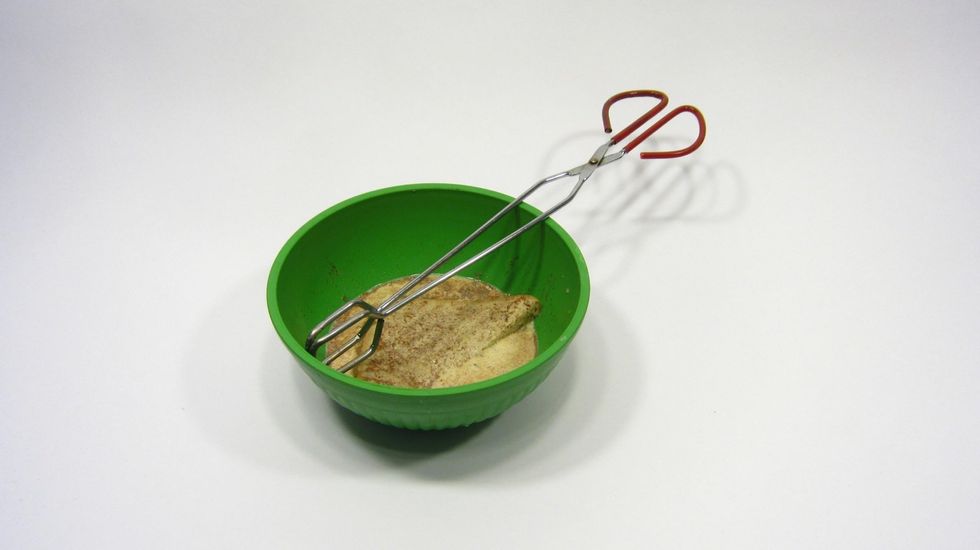 But it's really hard to get the edge of the bread nicely soaked without breaking the slice of bread. So we decided to .......(next page)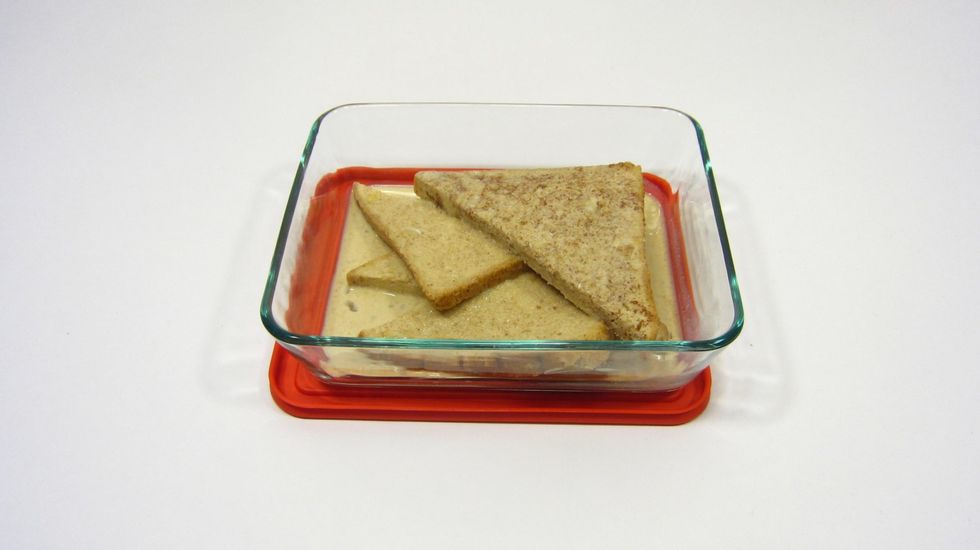 Use a flat Pyrex dish to soak the bread. Best is to use tongs to soak both sides. Do not over soak the bread otherwise the bread will break as you move it into the pan to fry.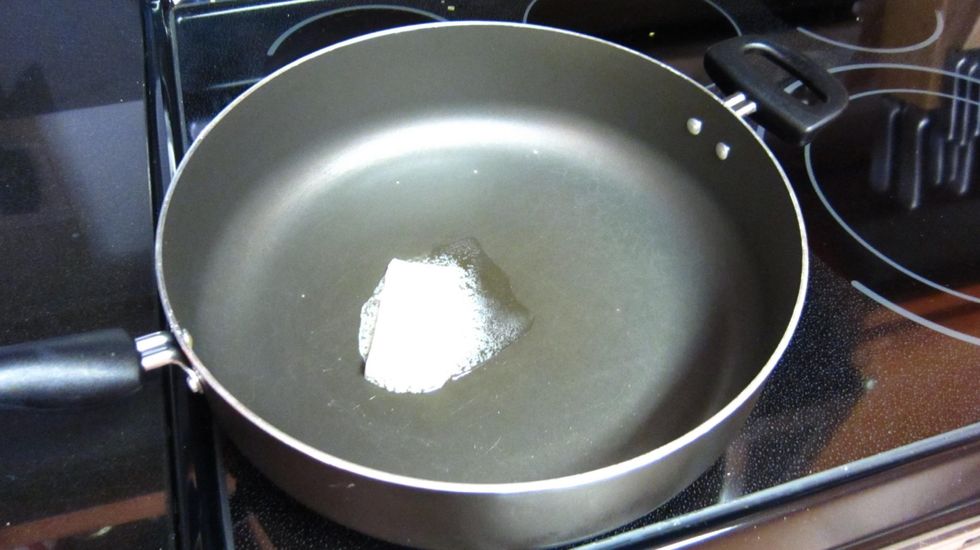 Add a tablespoon (more if you want) butter and heat on medium heat. If you use high heat the butter will froth and burn and ruin your French Toast.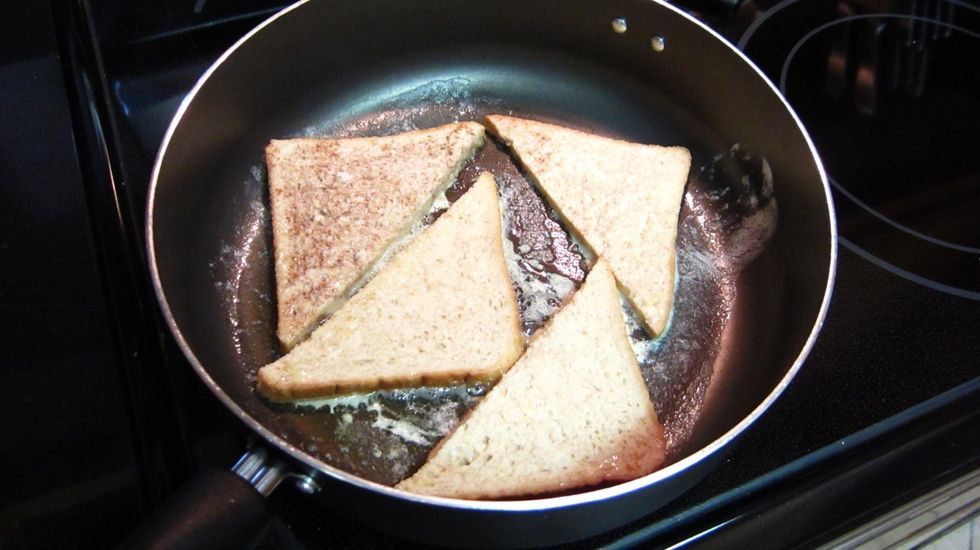 Add the bread and fry both sides until golden brown. About 2 minutes per side. Well maybe a little longer depending your pan and stove.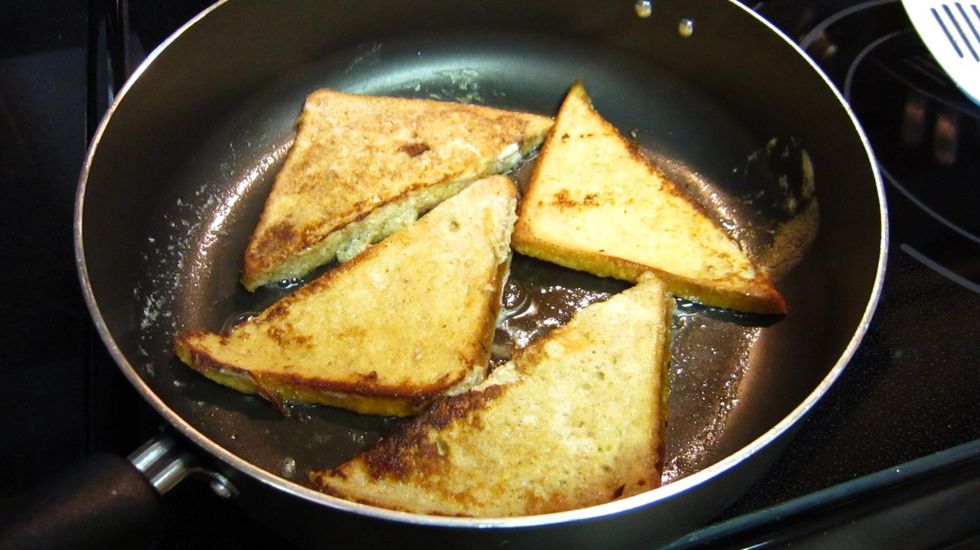 You want to get this Golden brown color. This is when the Aroma of Ceylon Cinnamon will truly astound you. Ceylon Cinnamon has a subtle taste but the aroma is out of this world. C'est Magnifique!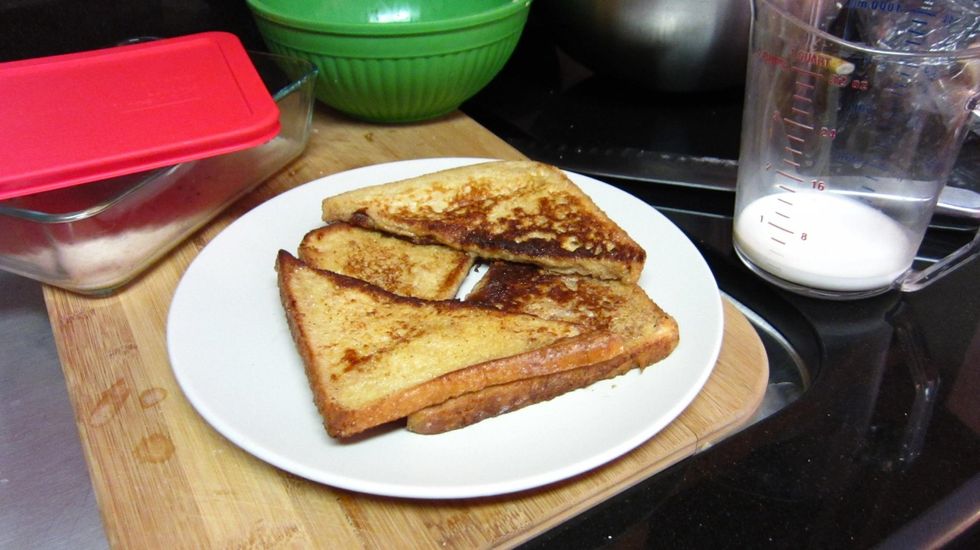 You can arrange it anyway you like. It tastes great. But not enough sugar. So we add something special on top.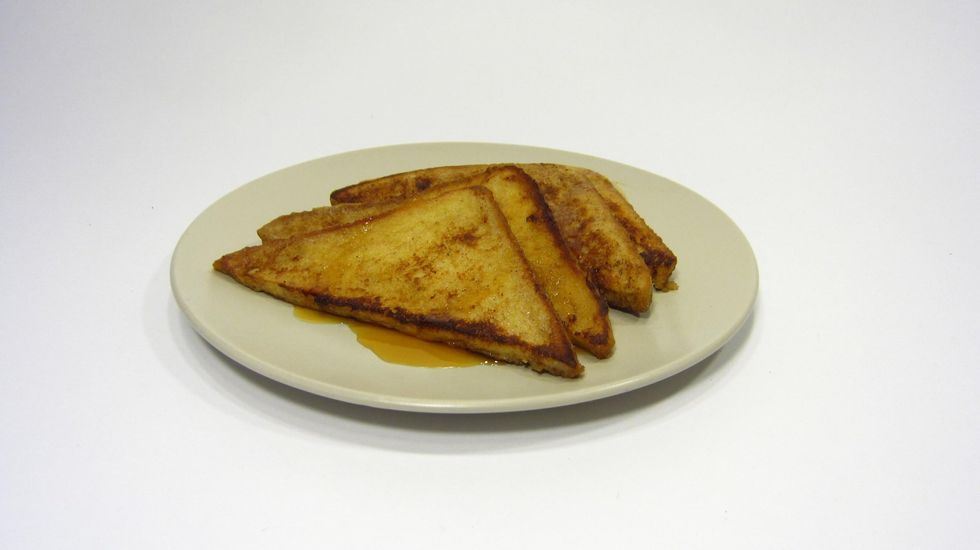 We add some Sri Lankan Treacle Syrup on top, which is astoundingly good. All natural (zero preservatives) without any junk. Of course you can use Maple syrup too if you want, but that is so yesterday.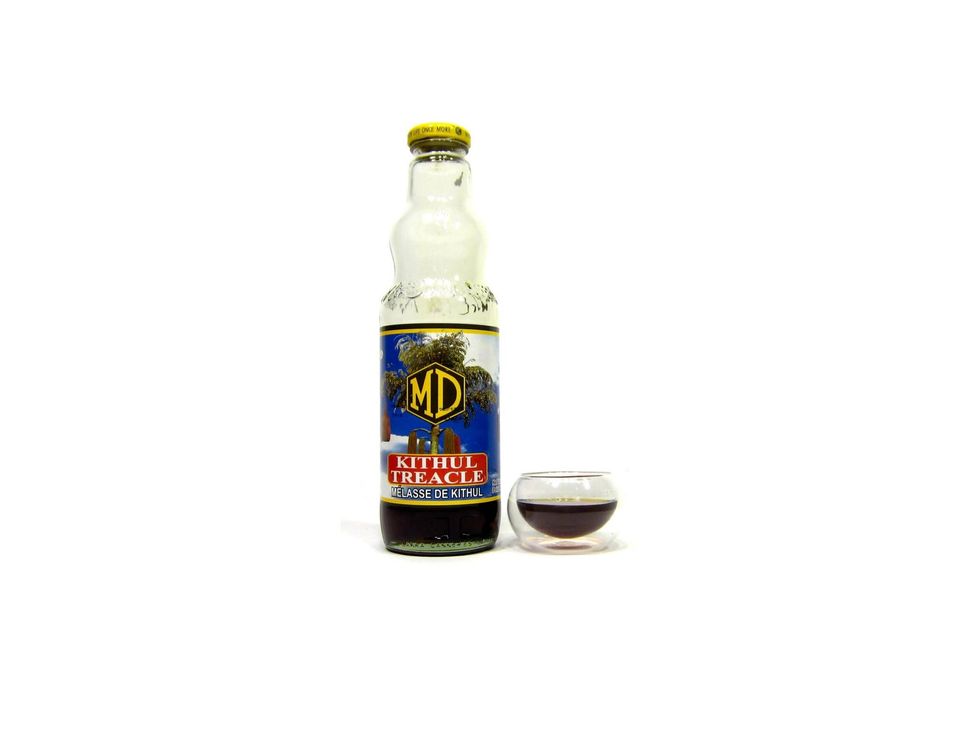 Sri Lankan Kithul Treacle is made from the sap of a Caryota urens type palm tree. It's available at most Indian stores for about $5.00 (26oz.). Now that's a steal. The MD brand is best.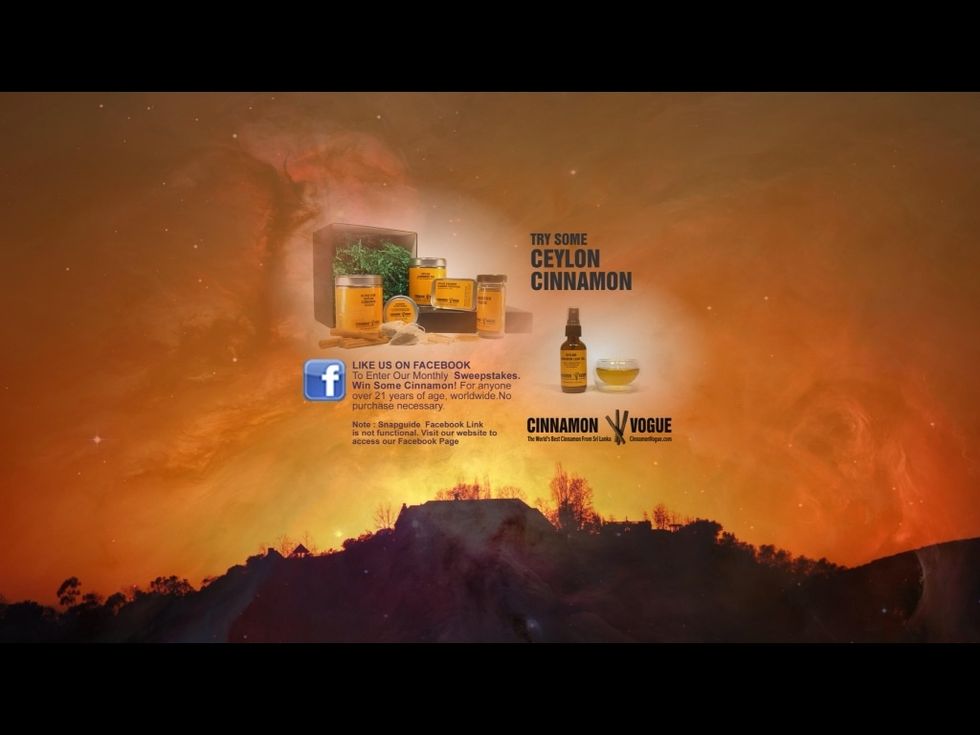 2 slices of white bread
2 eggs
1/2 cup of milk or cream
2 teaspoon Ceylon Cinnamon sugar
1tablespoon butter
Maple syrup or Sri Lankan Kithul syrup
1/2 tsp vanilla (optional)
Cinnamon Vogue
The taste and health of Ceylon Cinnamon. http://www.cinnamonvogue.com, http://cinnamonvogue.com/blog/