Make your own delicious, original ice cream flavor to impress your friends and fatten your enemies.
93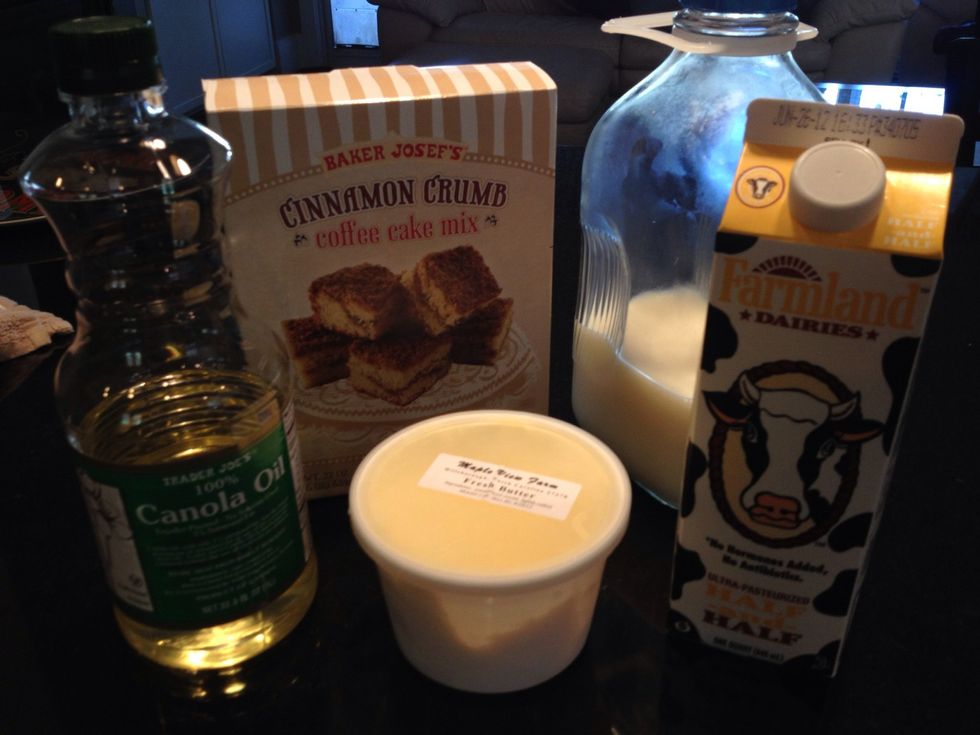 Gather your ingredients. Most of mine came from Trader Joe's!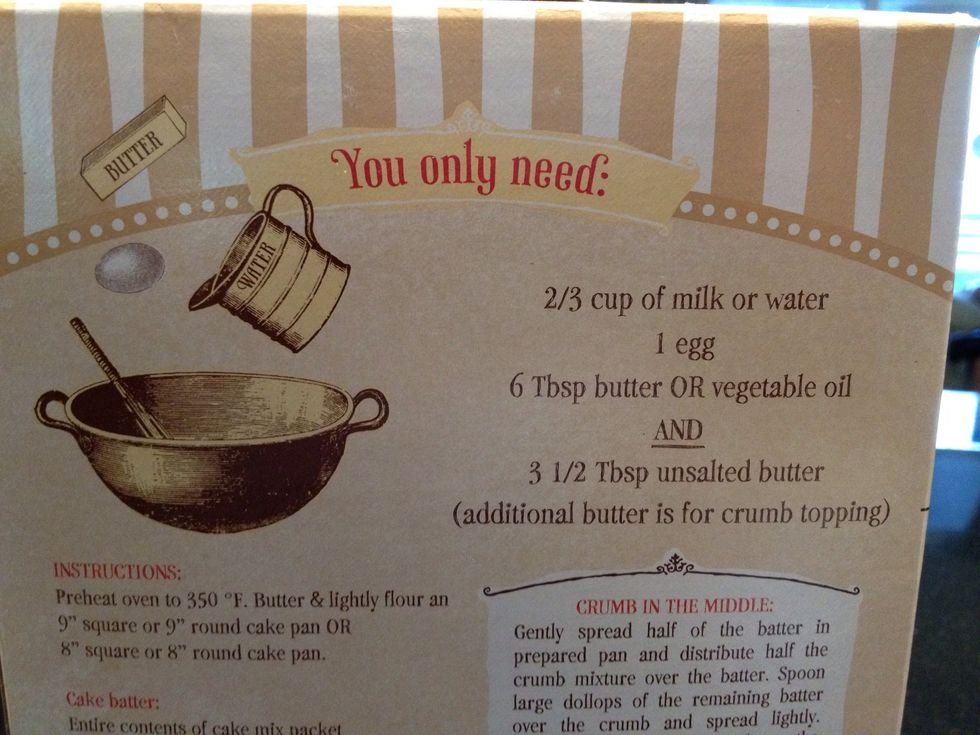 Eliminate the egg from the recipe on the box; add an extra tbsp of oil to compensate for the moisture lost.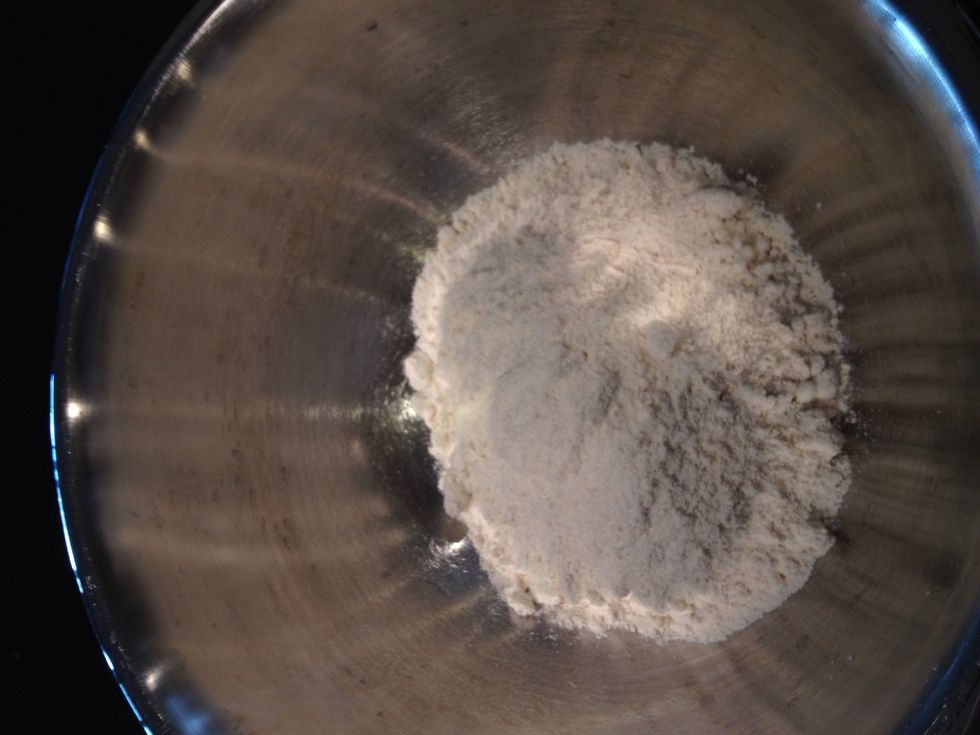 Pour the cake mix into a large bowl.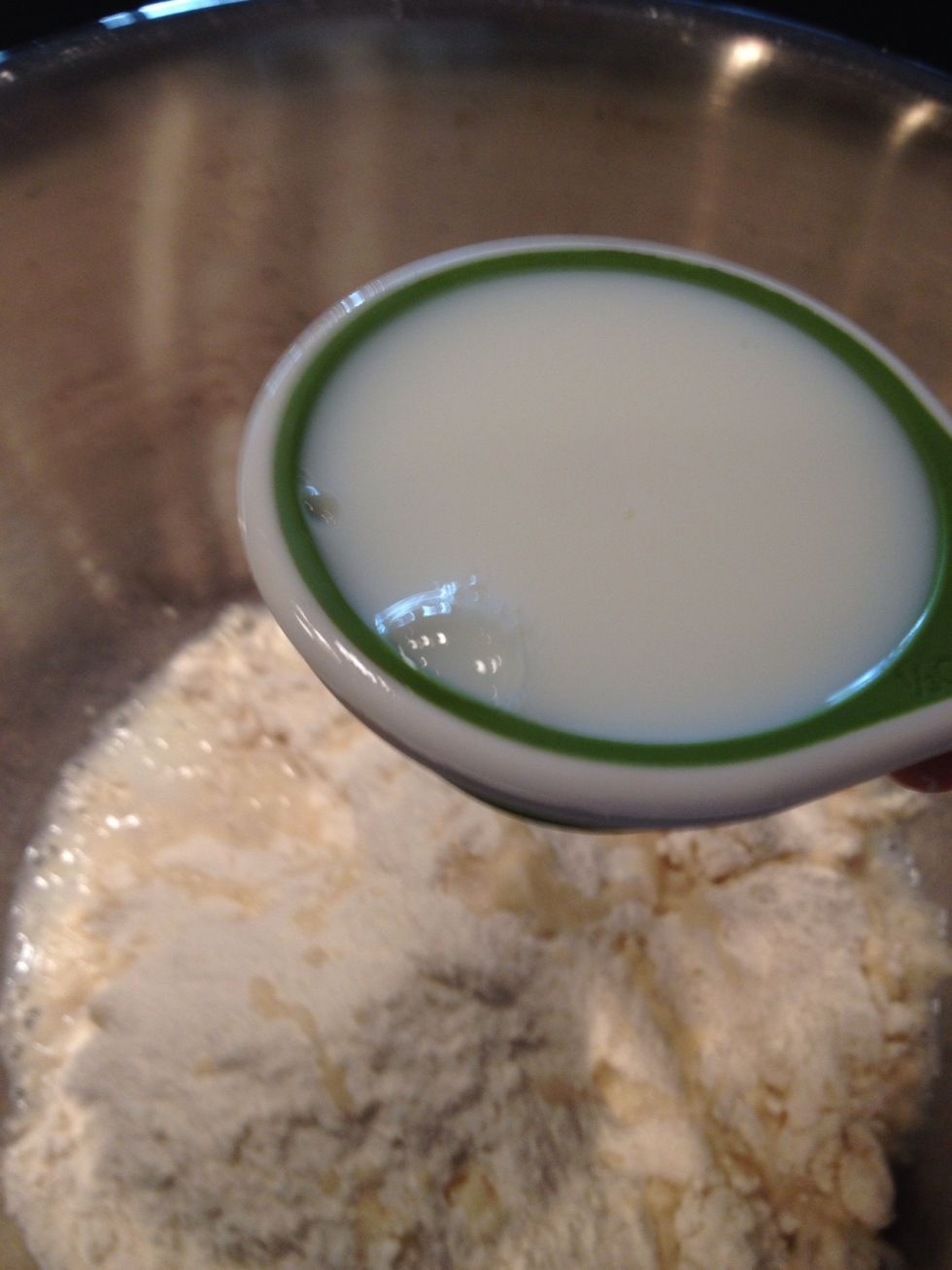 Add the milk.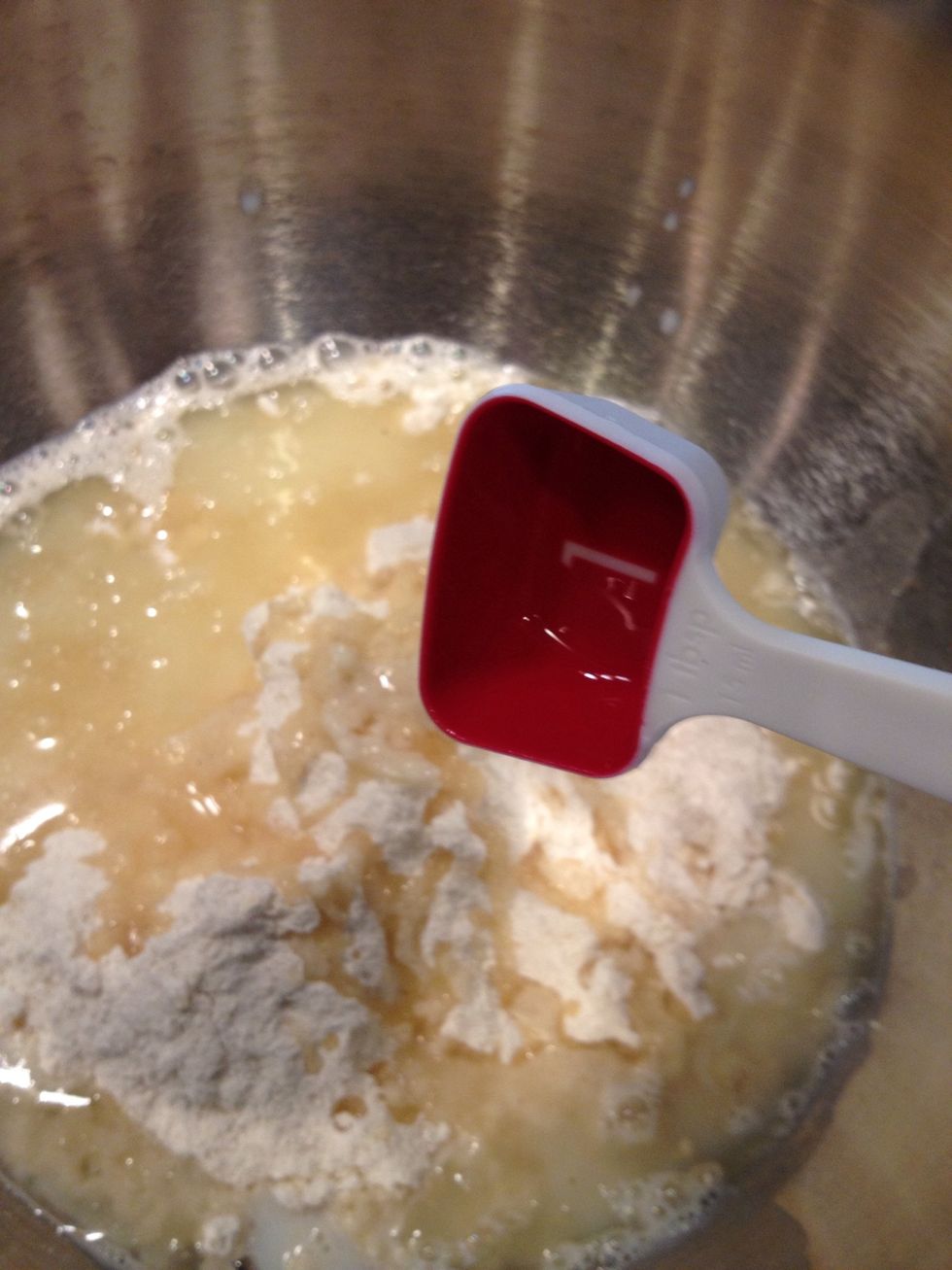 Add the oil.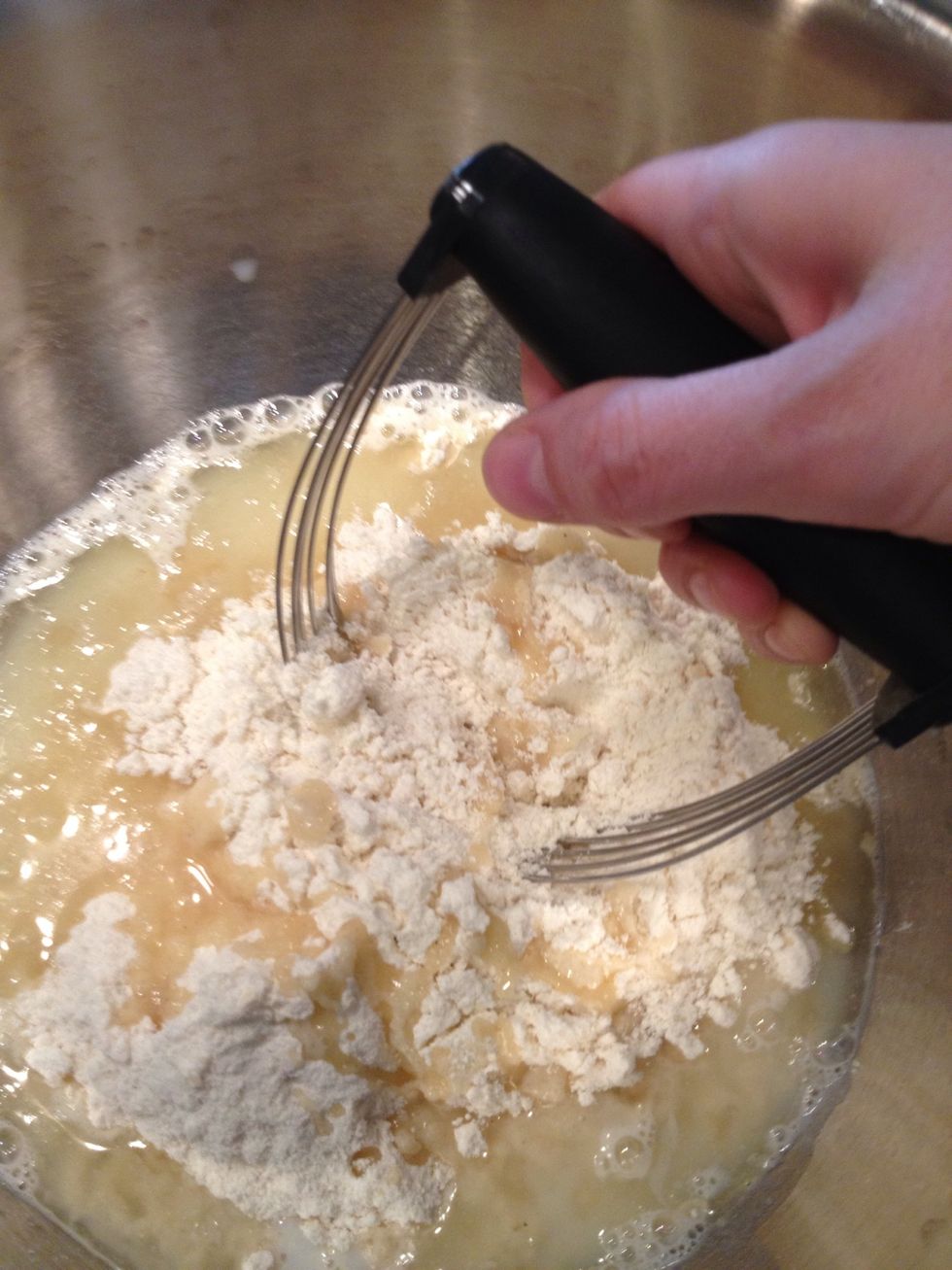 Mix. My go-to tool is a pastry blender, which scrapes the bowl well and gets rid of lumps easily.
This is what it will look like when your batter is mixed completely.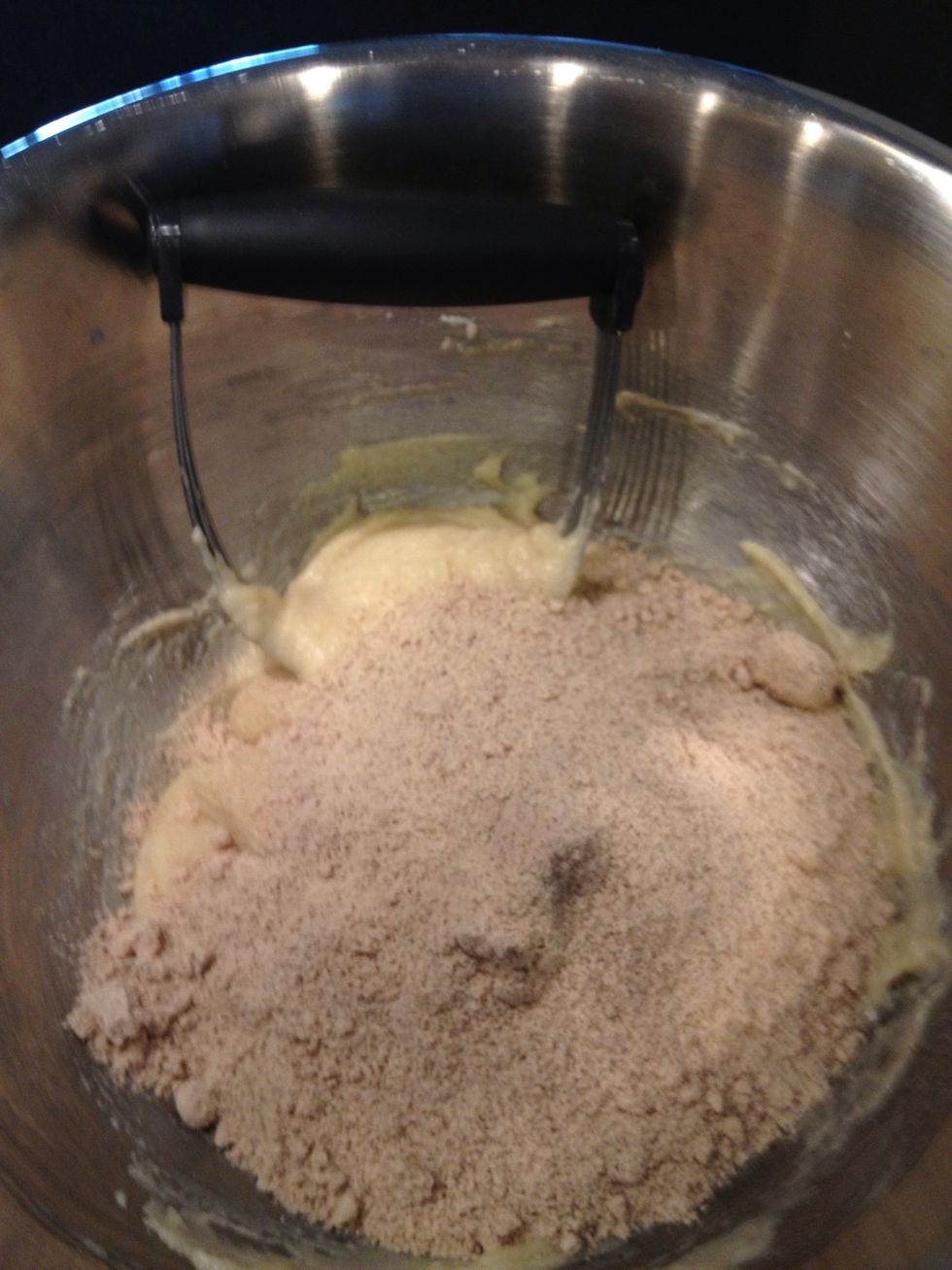 Now add the cinnamon crumb topping mix from the box.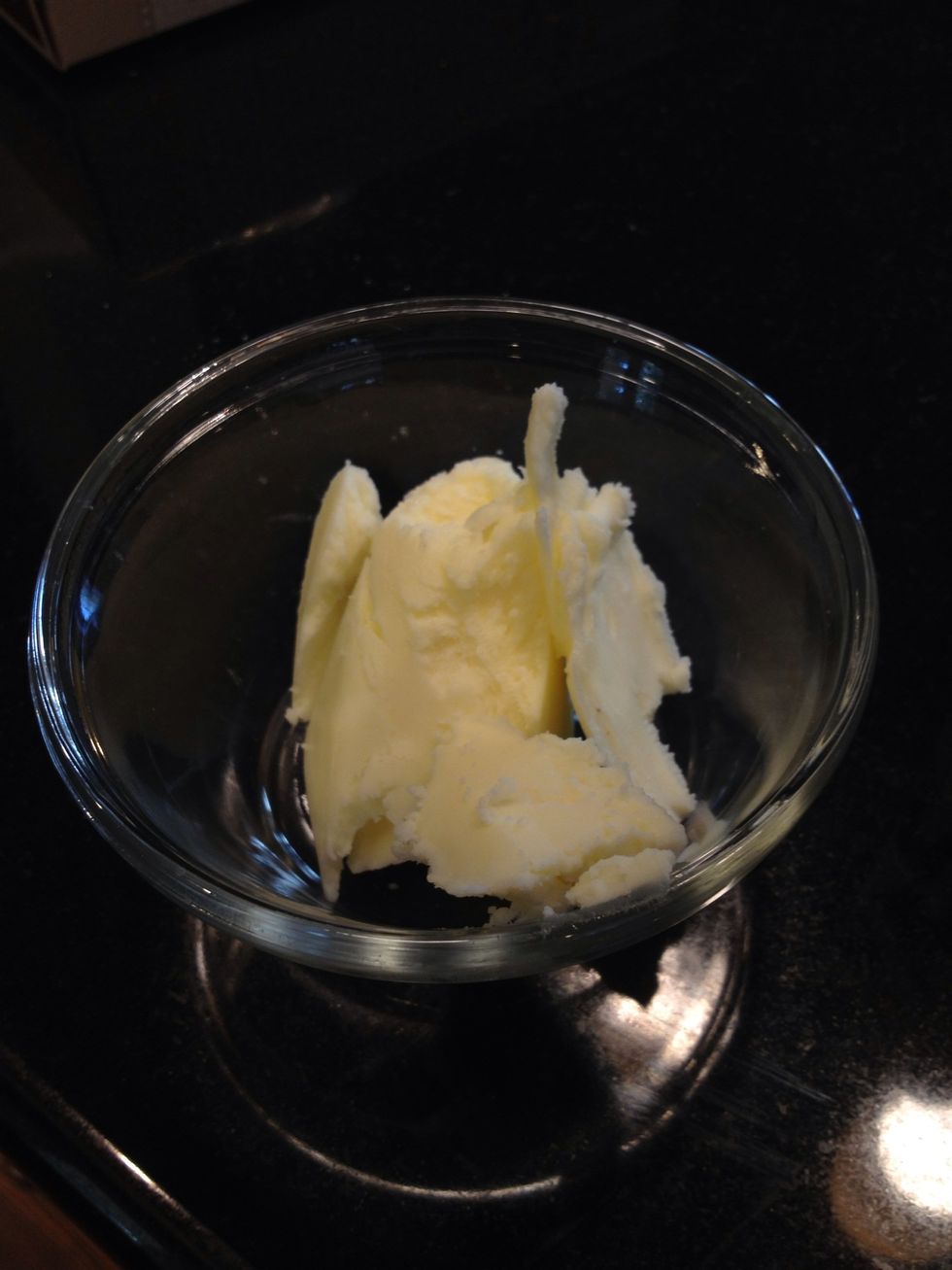 Measure the butter. I just eyeball it.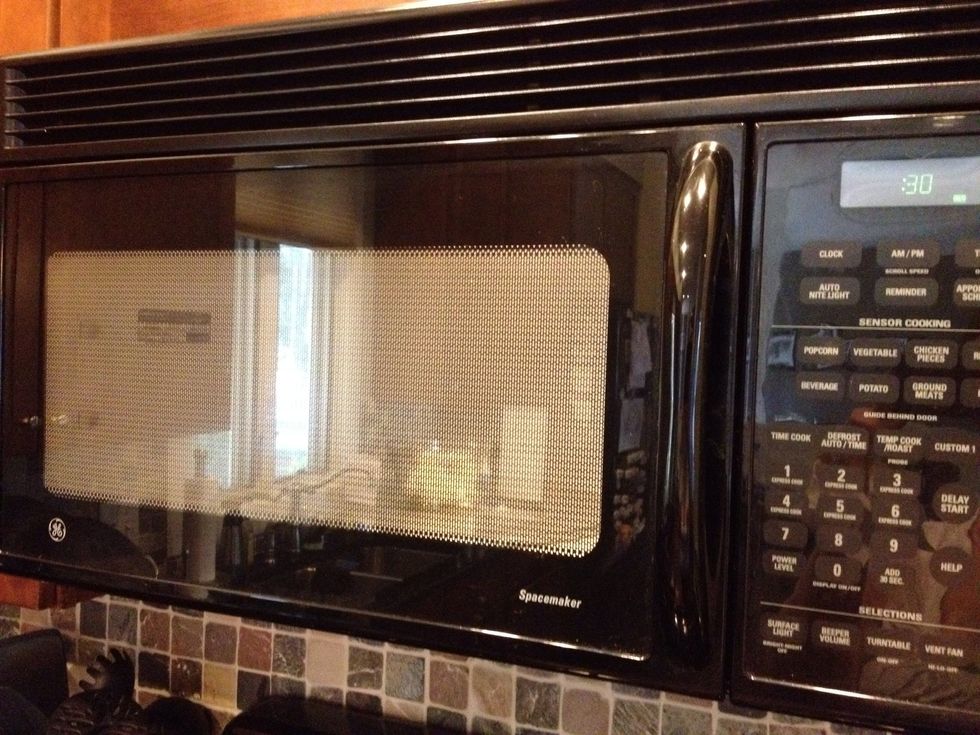 Microwave the butter for approx. 30 seconds; don't overcook or it might burn/splatter.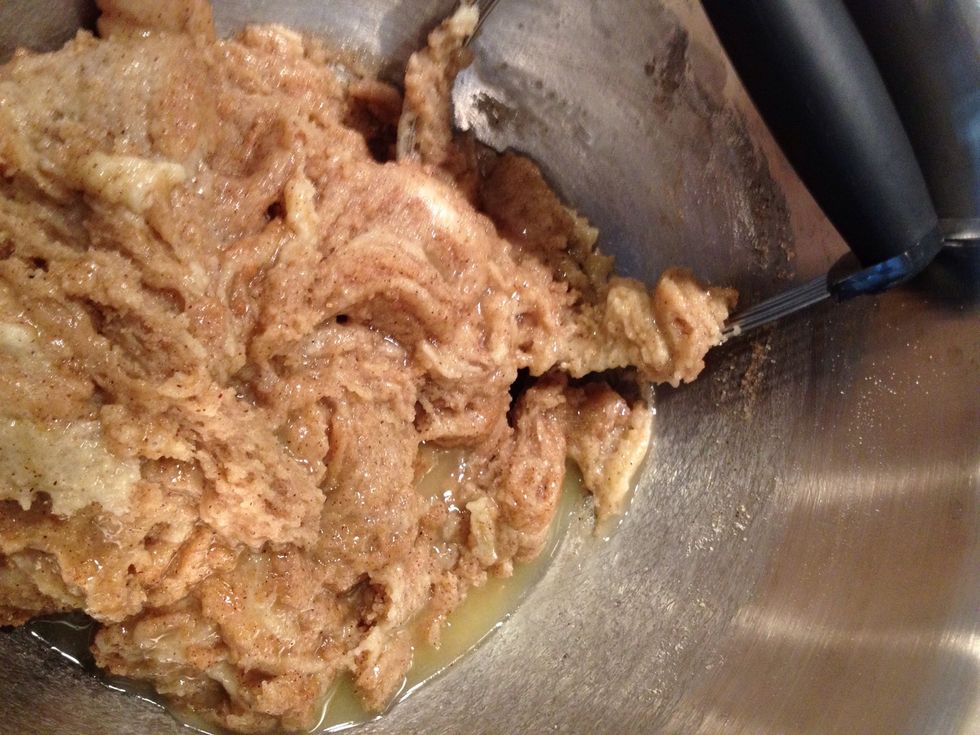 Add the butter to the bowl; mix.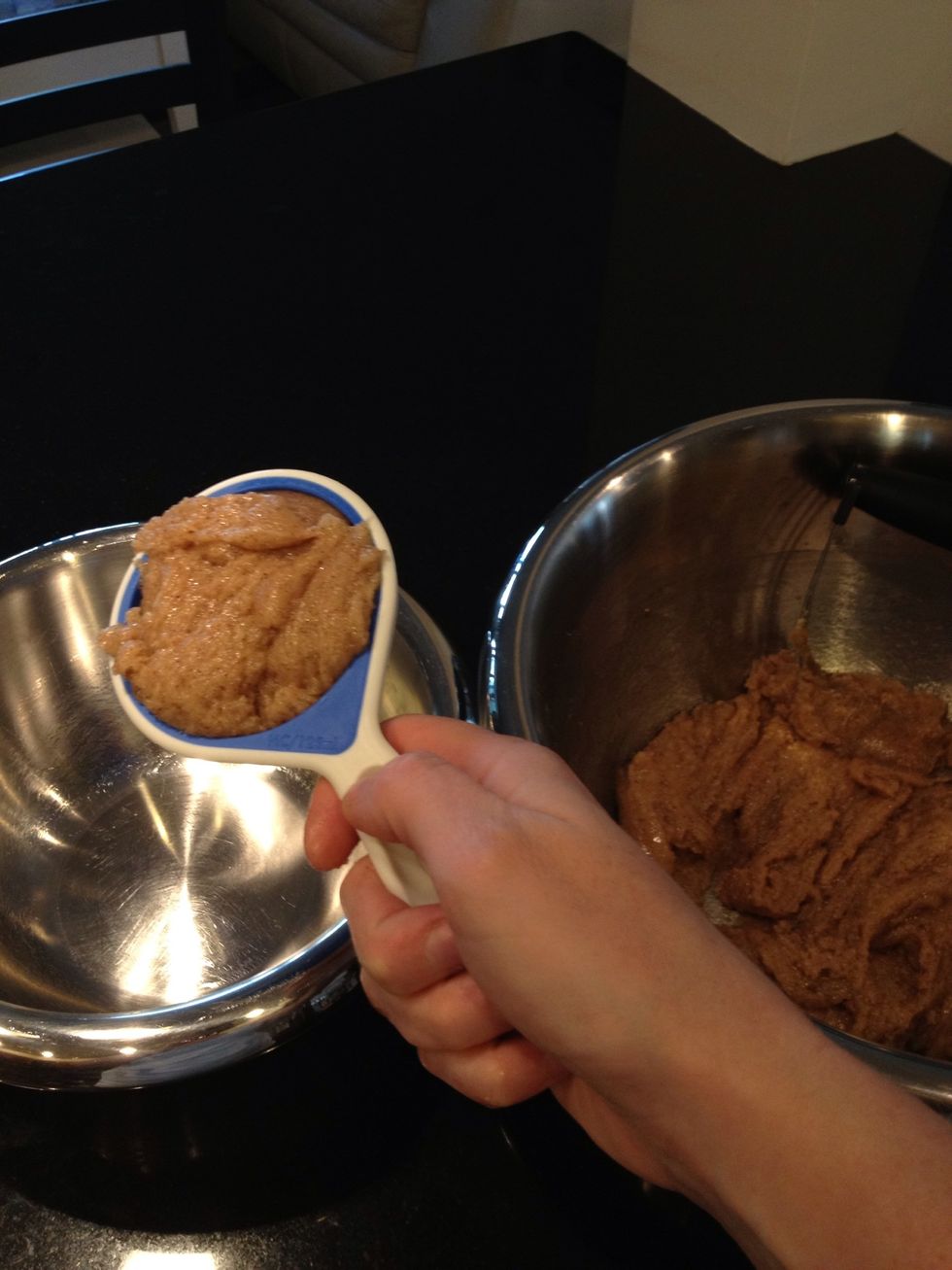 When it's all mixed, portion out about a cup of batter. It should be thick (and eggless, which means you can steal a spoonful or five to sample!)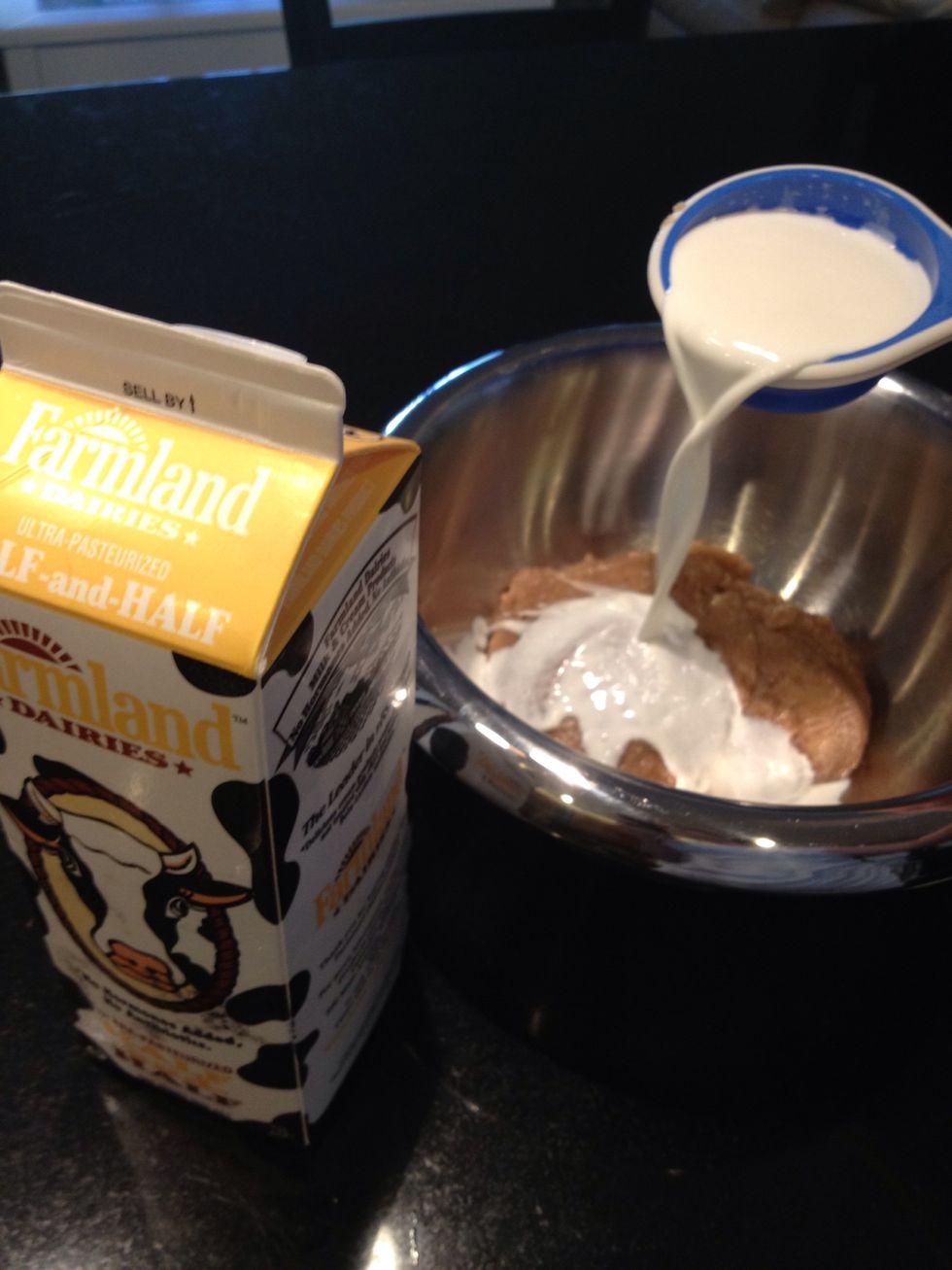 Add an equal amount of half and half or heavy cream. Thicker creams make thicker ice cream.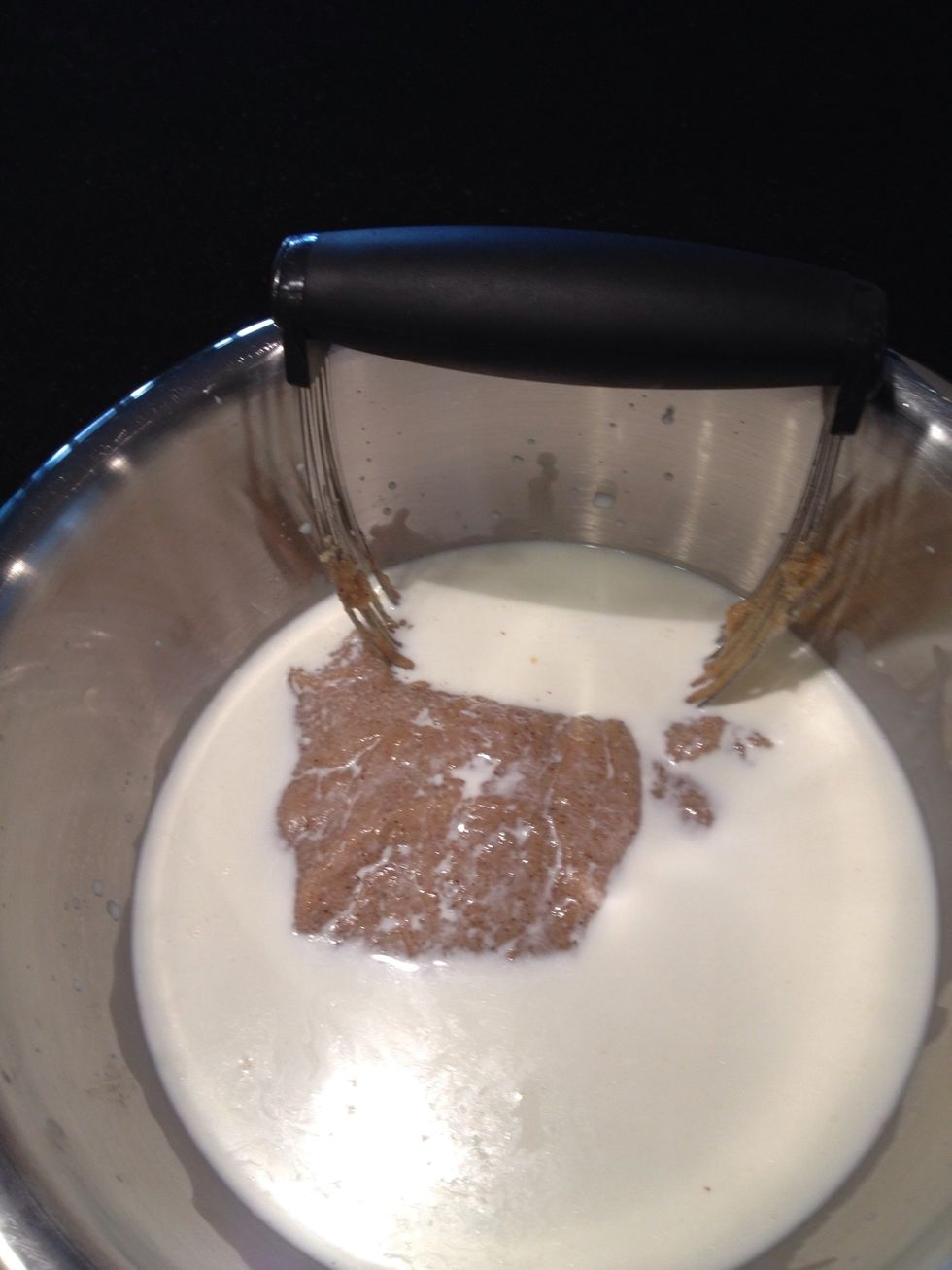 Mix.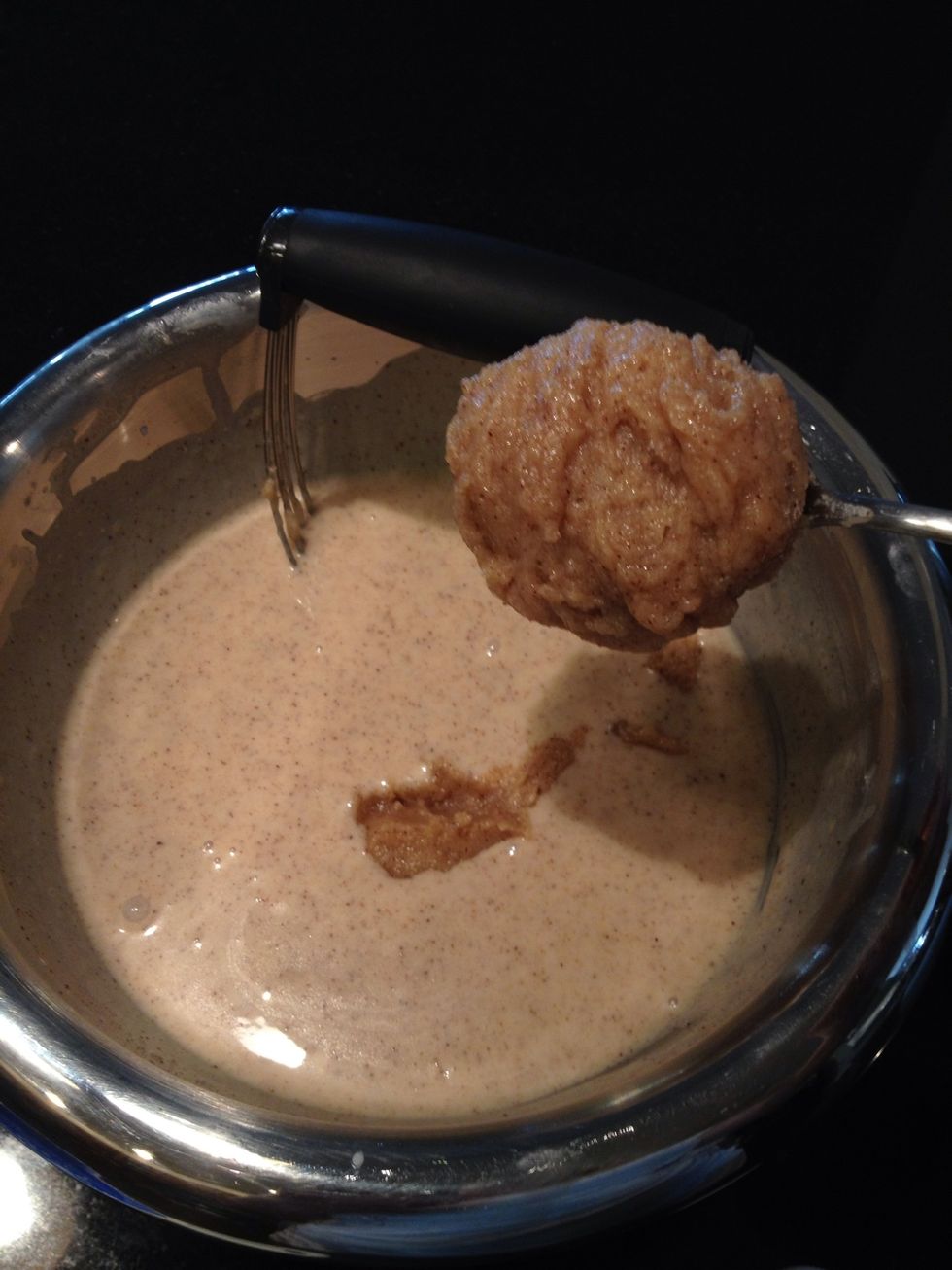 When the mix is even, add more batter a spoonful at a time and mix it in until you've used all the batter.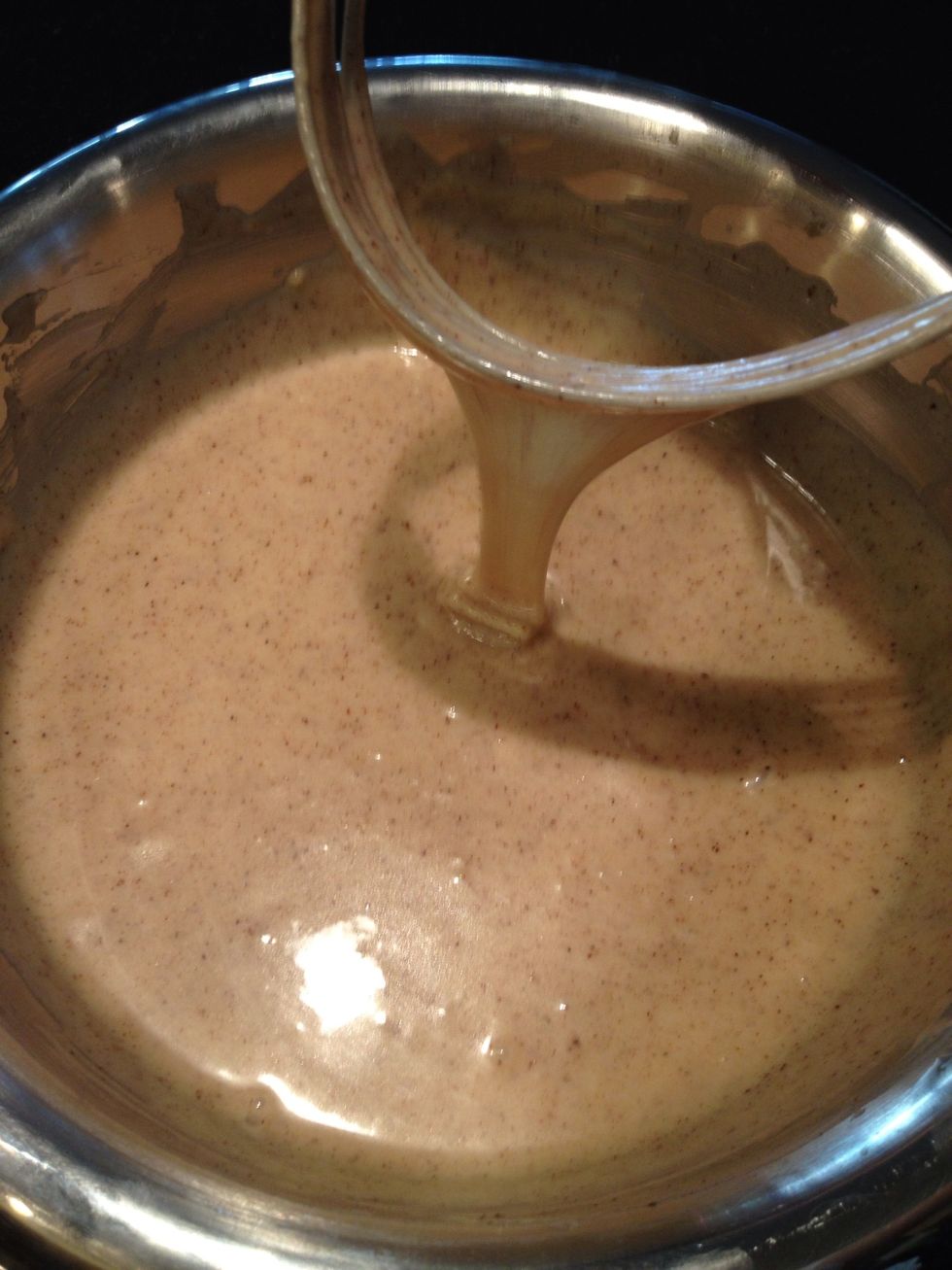 This is the thickness you're looking for when it is ready to freeze.
Taste test! Add salt/baking soda in teaspoons if you want it to taste more like cake batter; add sugar/cinnamon in tablespoons if you want it sweeter. Mix well; maintain the same consistency.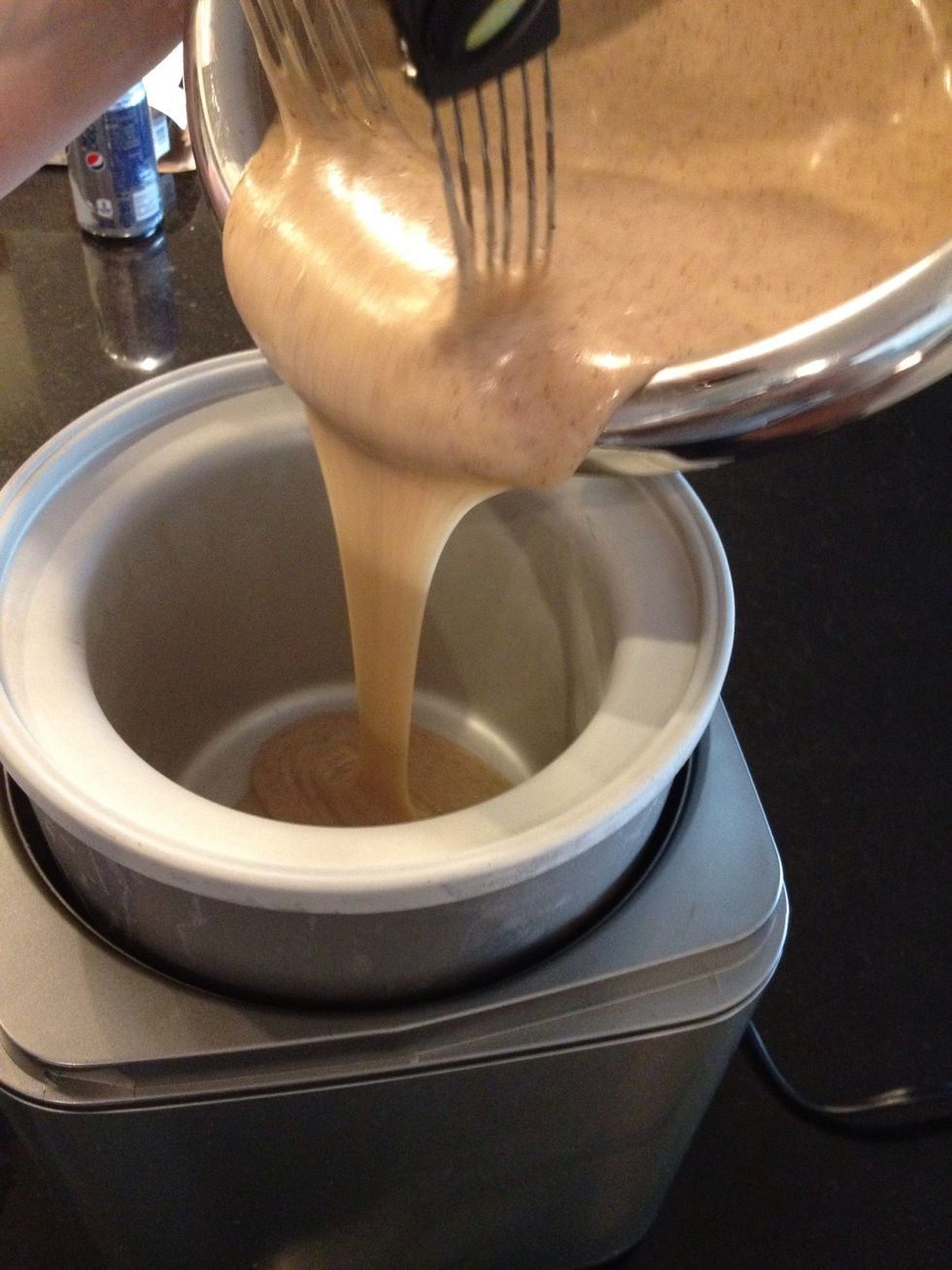 Pour the mixture into your ice cream maker. Mine is a Cuisinart. (The insert needs to be frozen upside down overnight prior to use.)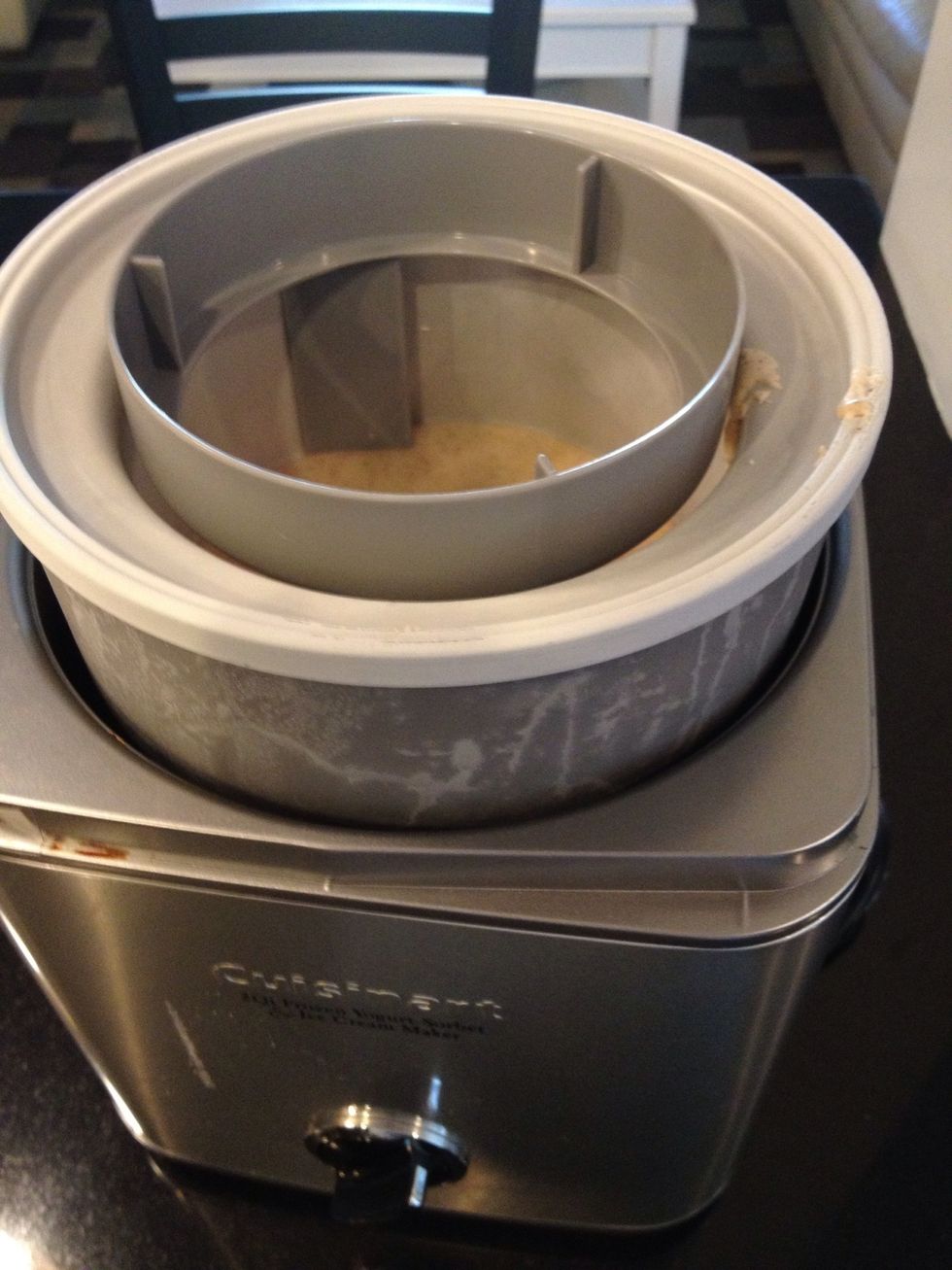 Add the mixing arm.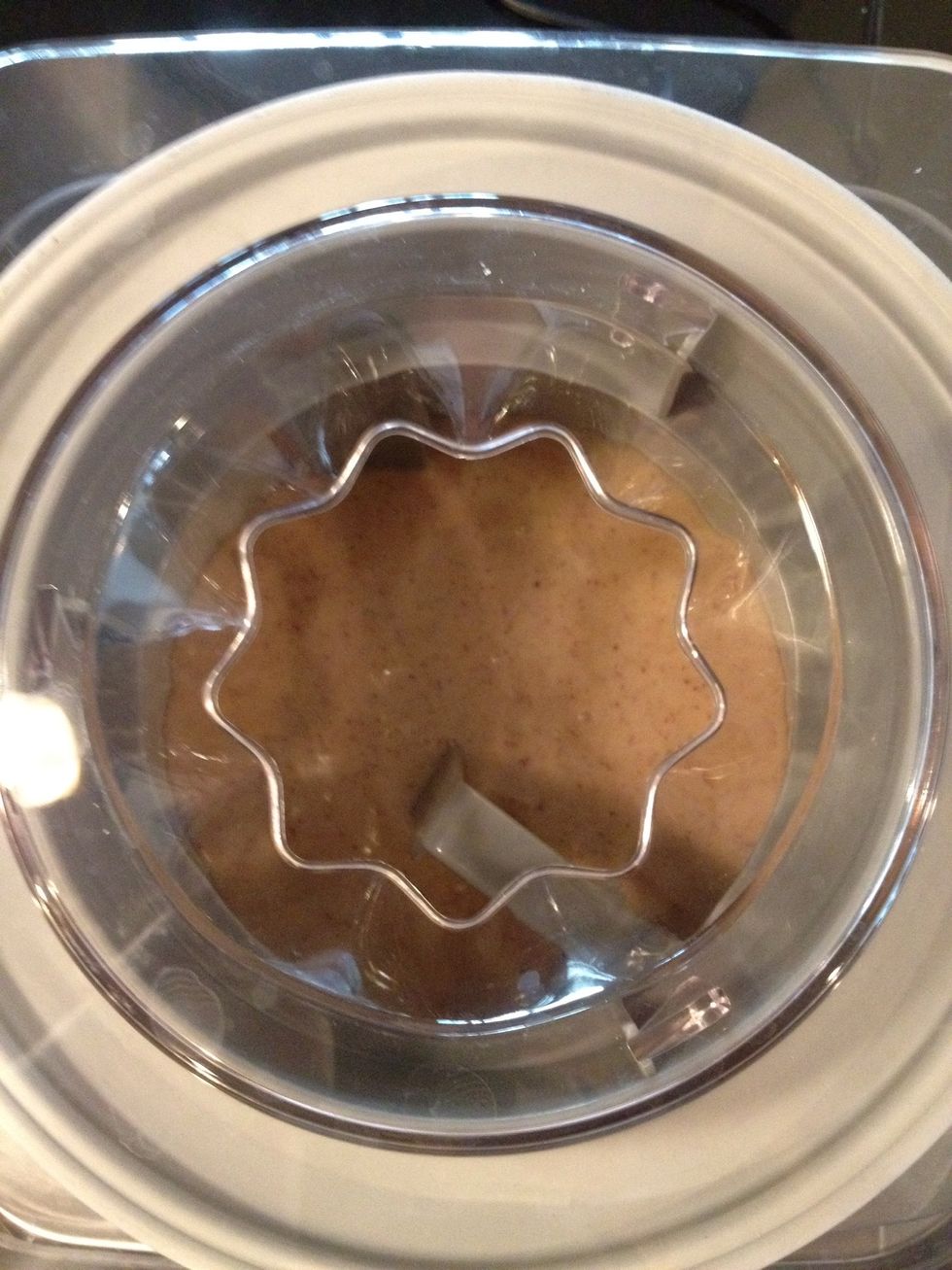 Add the lid.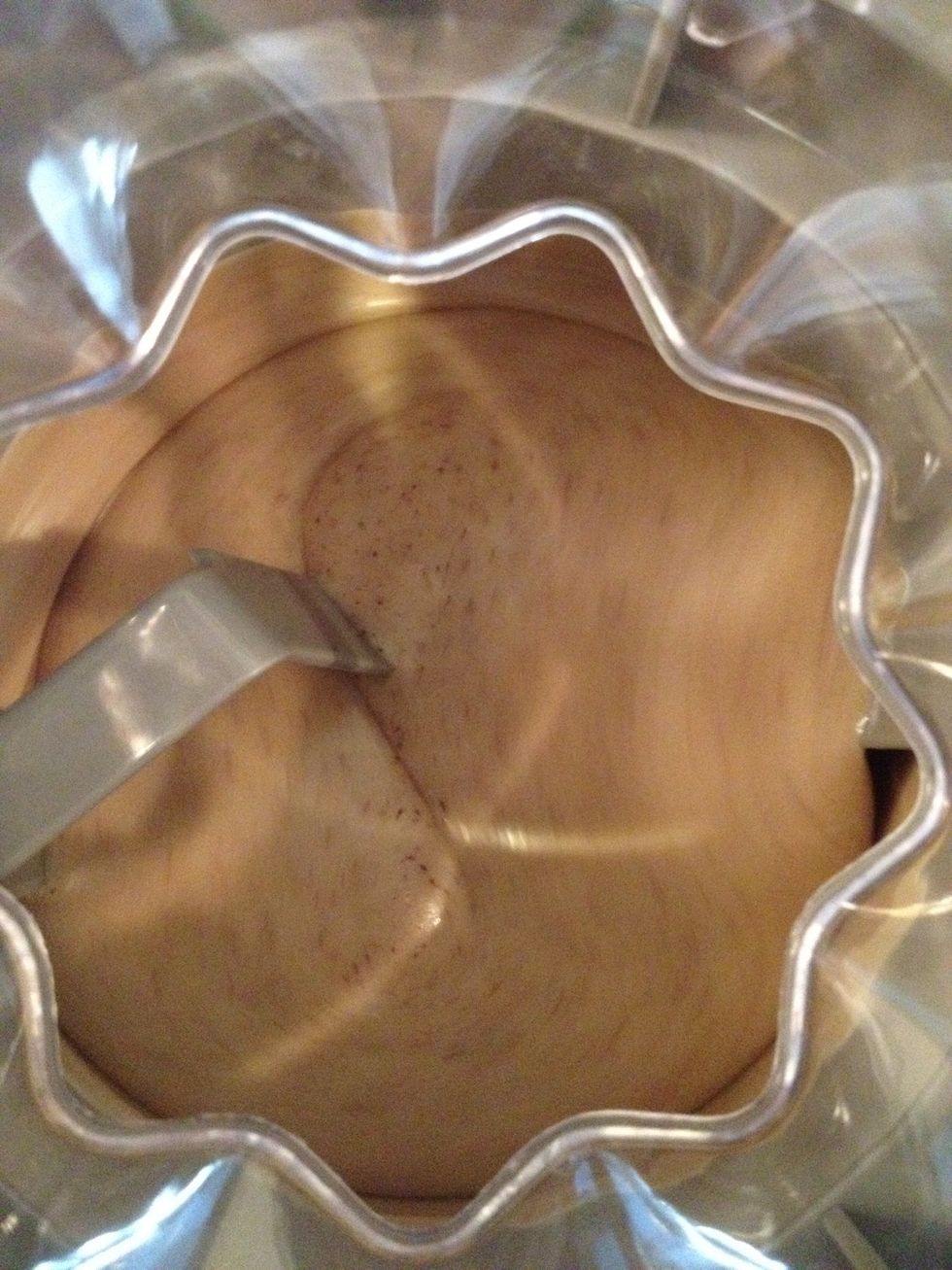 Turn on the ice cream maker. 20-30 minutes should do it. Remember not to fill your ice cream maker too full; freezing = expansion.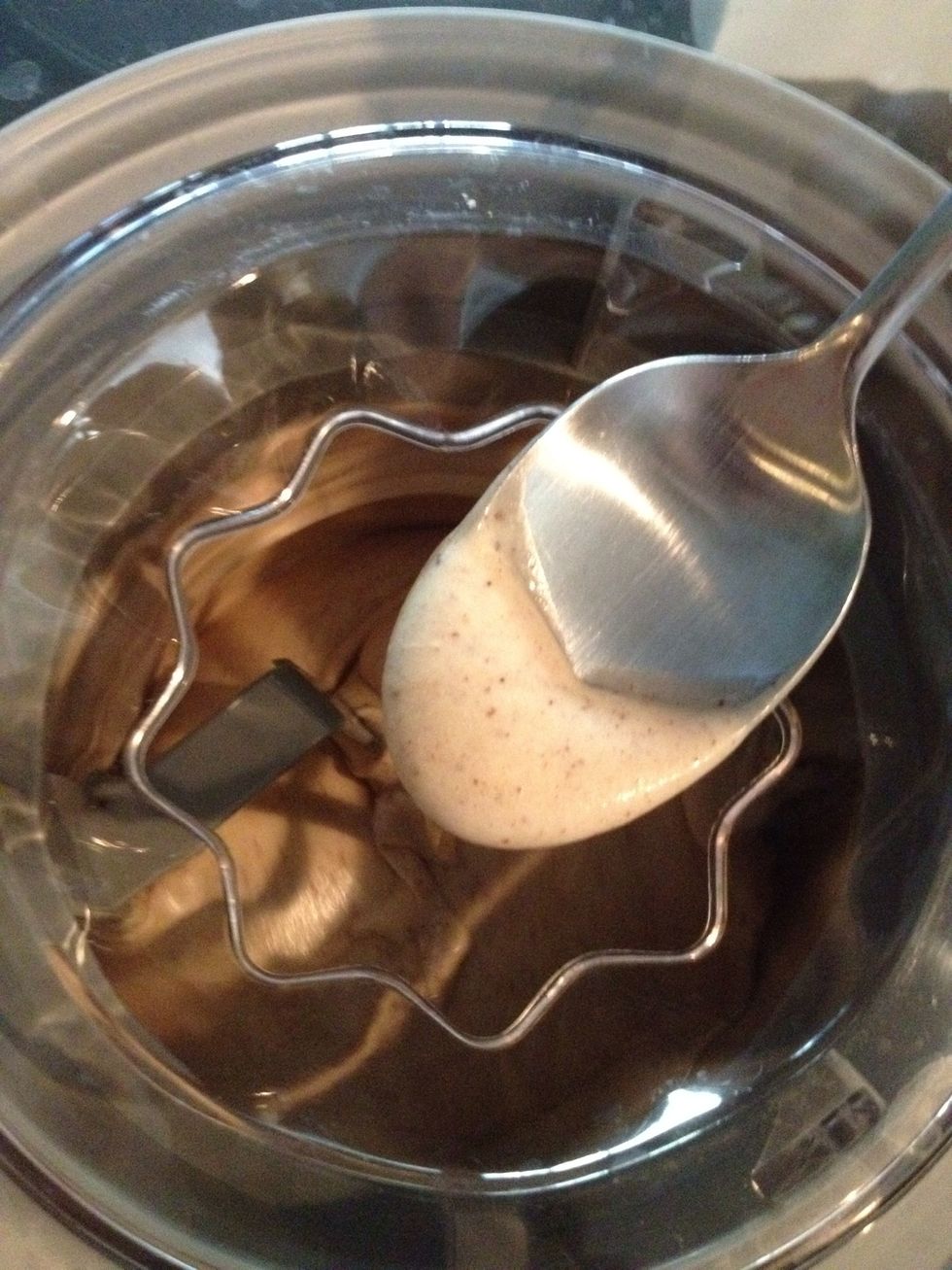 Check it as it's freezing for consistency. As it gets thicker, it's time to add any mix-ins, such as nuts, caramel, toffee bits, baked cake pieces, etc.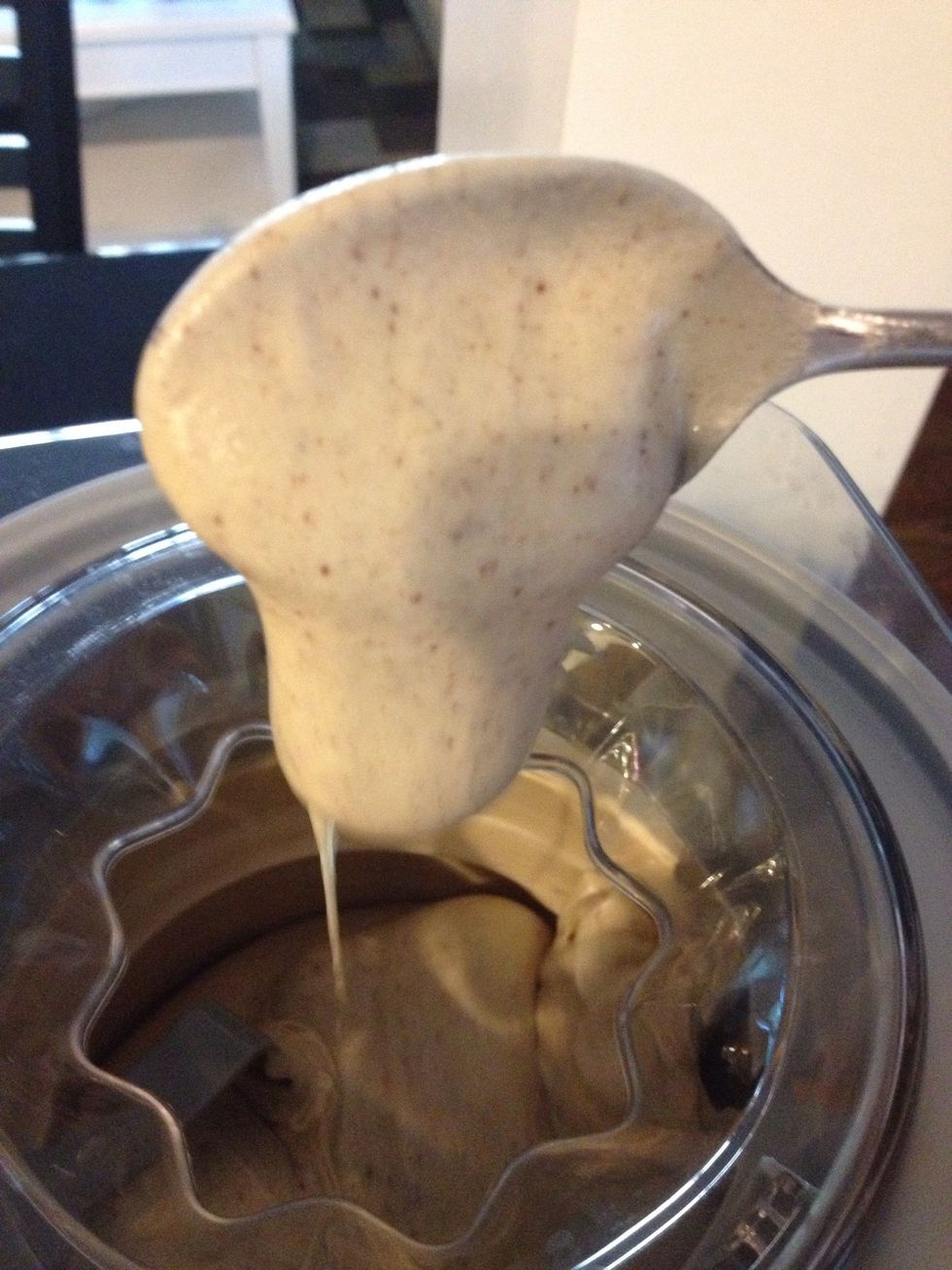 The freezing is done when a glob will stick to a spoon.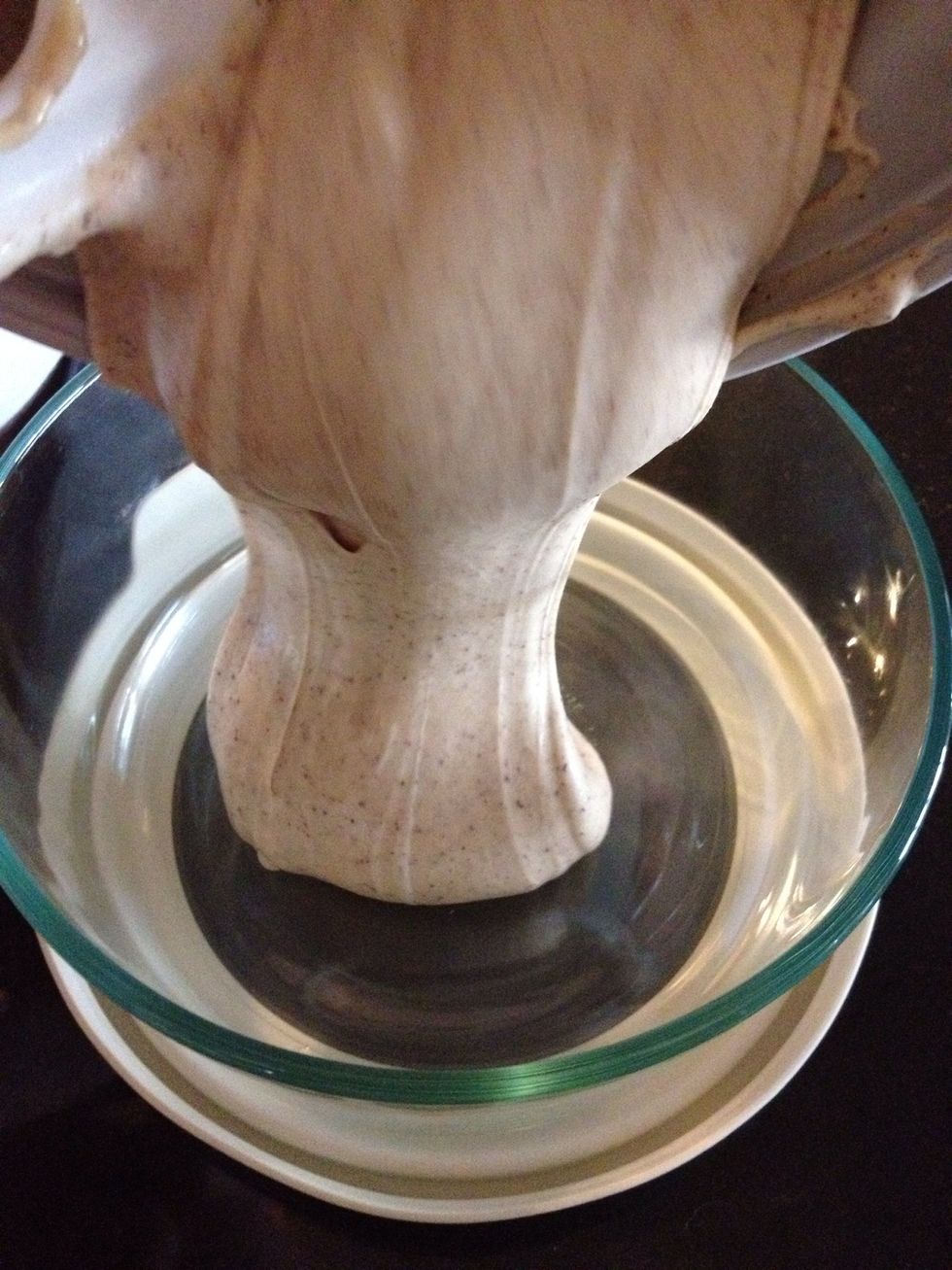 Use a spatula to transfer the ice cream into a freezable container.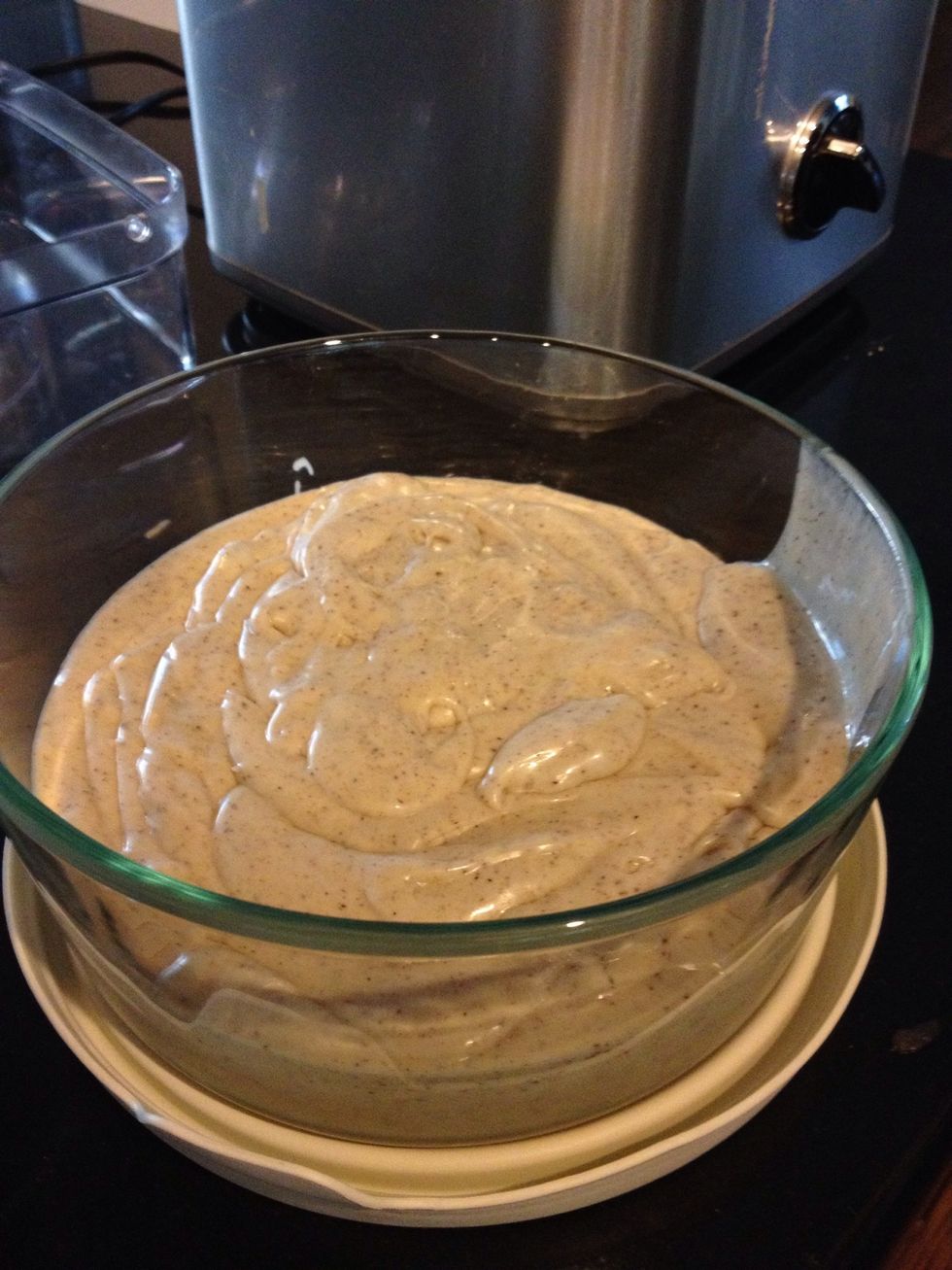 It's a bit shiny, moderately thick, and cold, but not full ice cream consistency yet.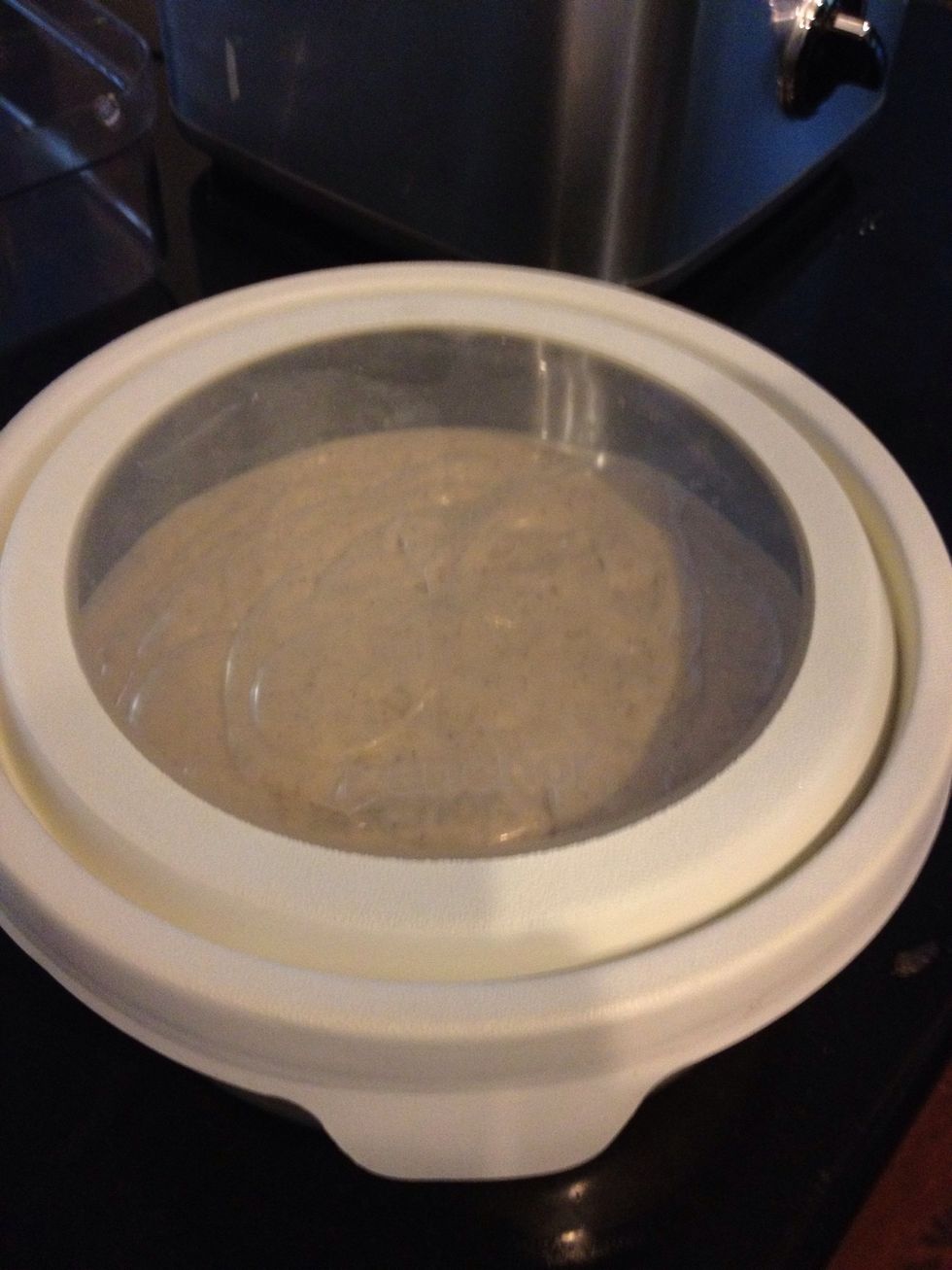 Seal the container tightly. I'm using a glass bowl made by Anchor.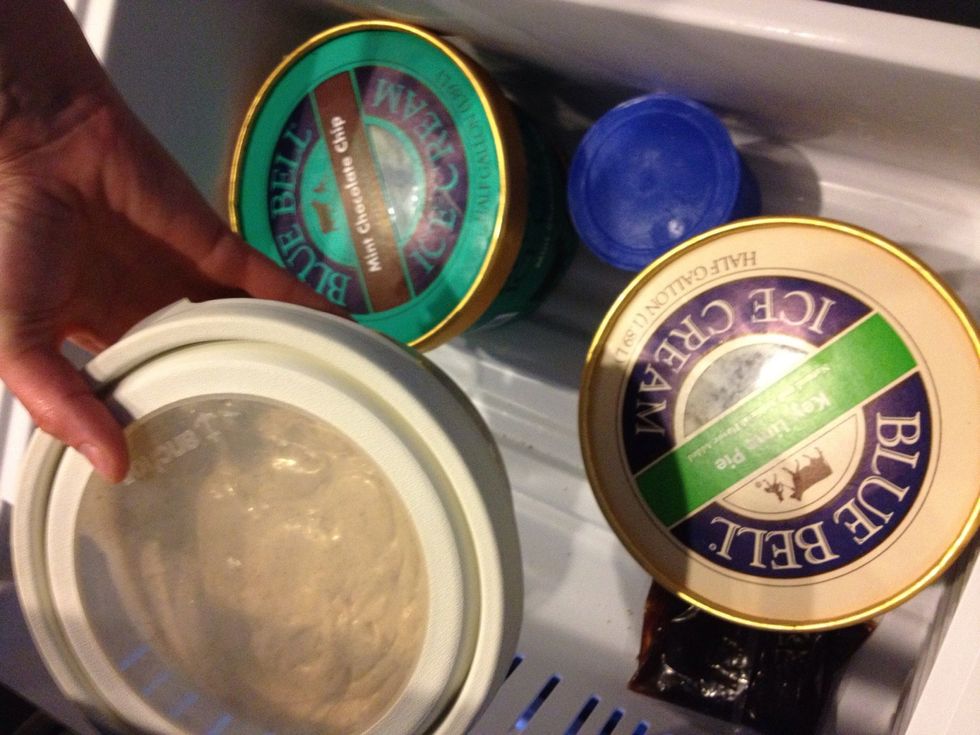 Put the container into your freezer with your other flavors of amazing ice cream. Believe it or not, yours will rival even Blue Bell. Freeze overnight (10-12 hours) to achieve scooping consistency.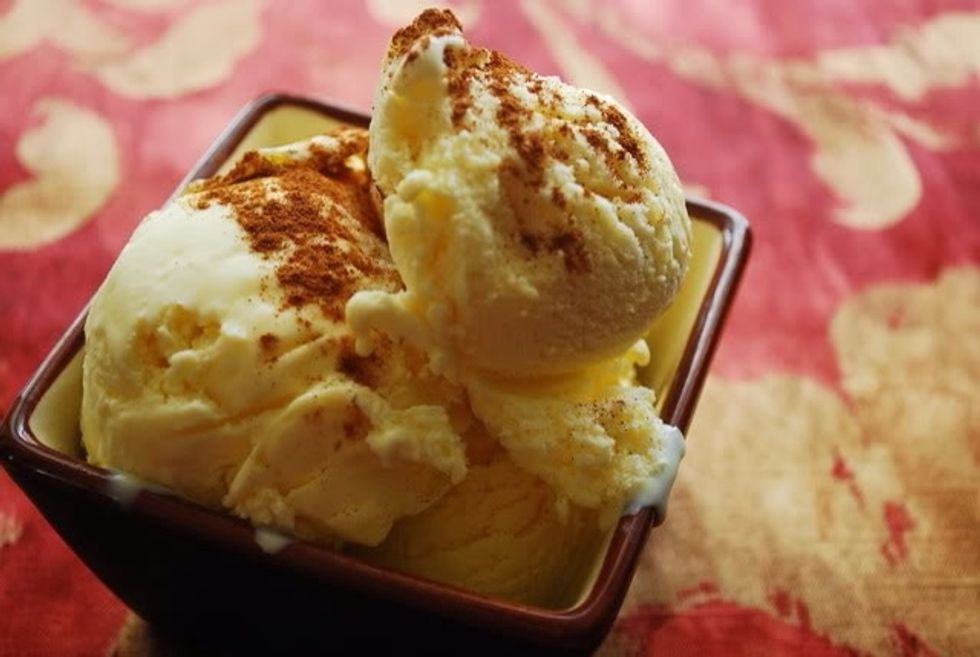 The next day, it's ready to scoop and serve. Top with cinnamon, sugar, nuts, caramel, etc. or enjoy plain.
1.0 Box of cinnamon crumb cake mix
7.0Tbsp Oil
4.0Tbsp Melted butter
0.0c Milk
1.0c Half and half or heavy cream
1.0 Ice cream maker
2.0 Mixing bowls
1.0 Pastry blender or whisk
Mix-ins (nuts, caramel, toffee, etc.)
Salt, baking soda, cinnamon, sugar (optional)