I'm going to show you how to make yummy, and sweet Cinnamon Cream Cheese Frosting :)
35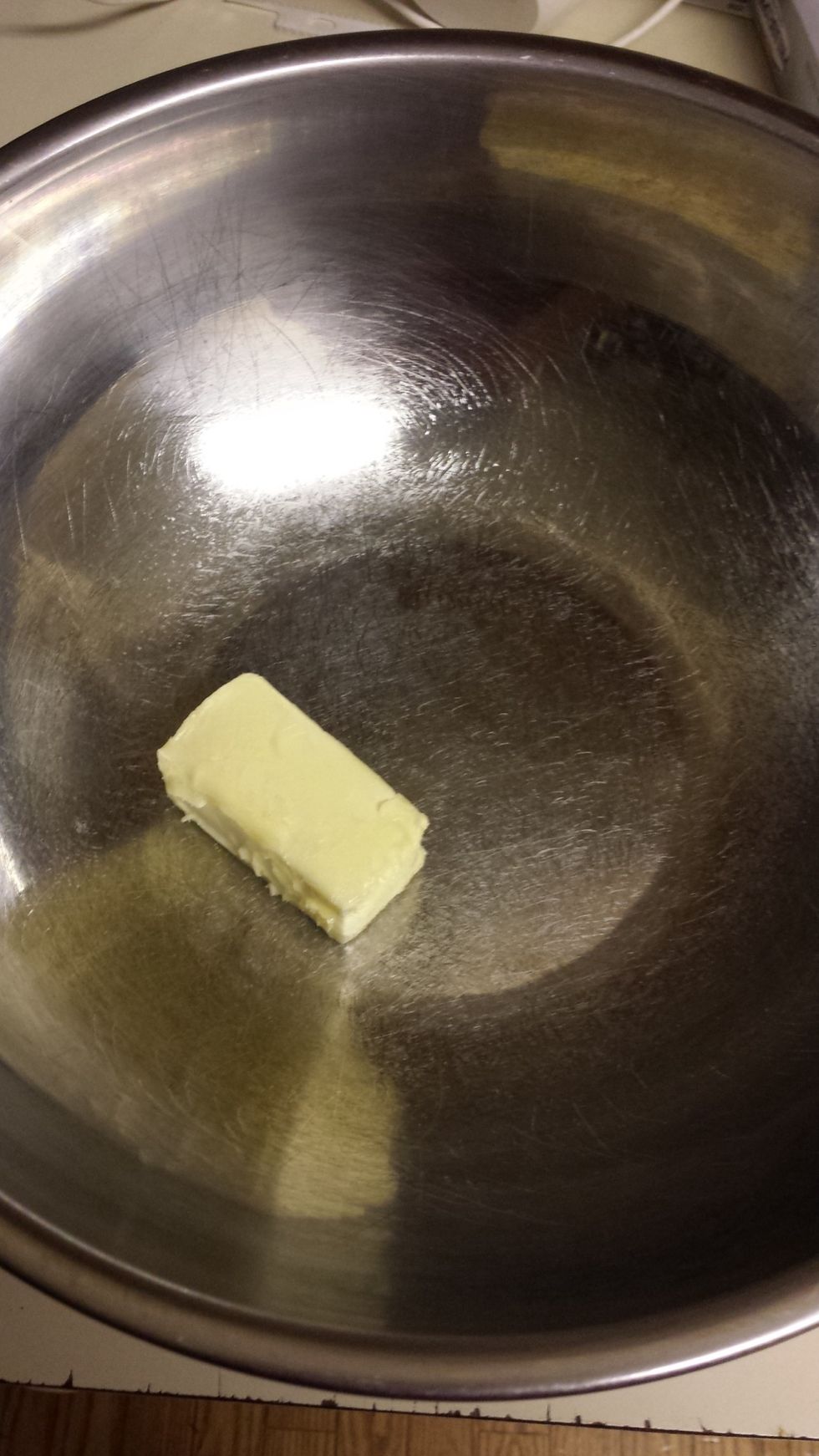 First add 4 tablespoons of unsalted butter at room temperature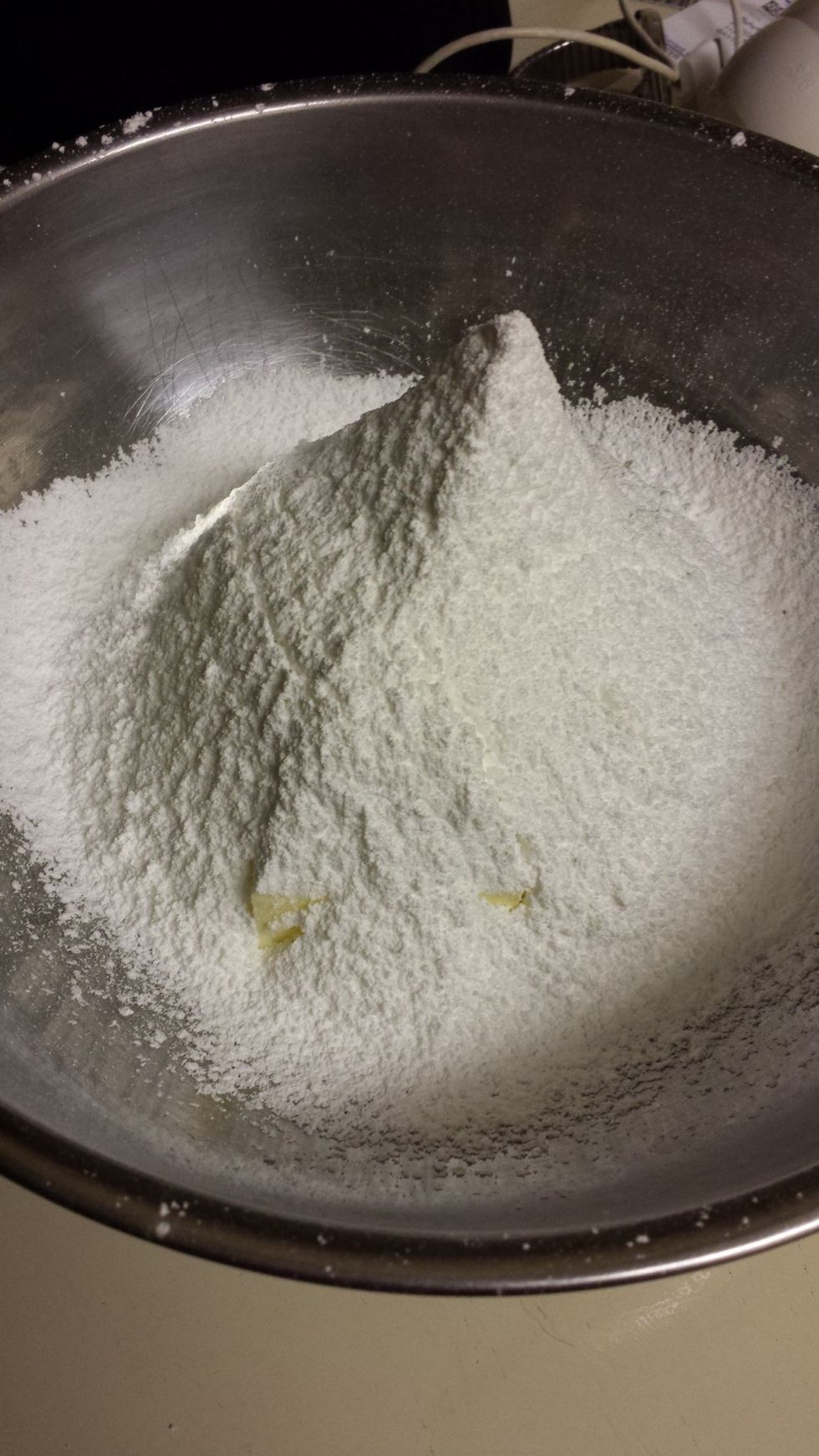 Then, sift in 4 cups of powdered sugar. I know it looks like a lot, but trust me, it'll be okay.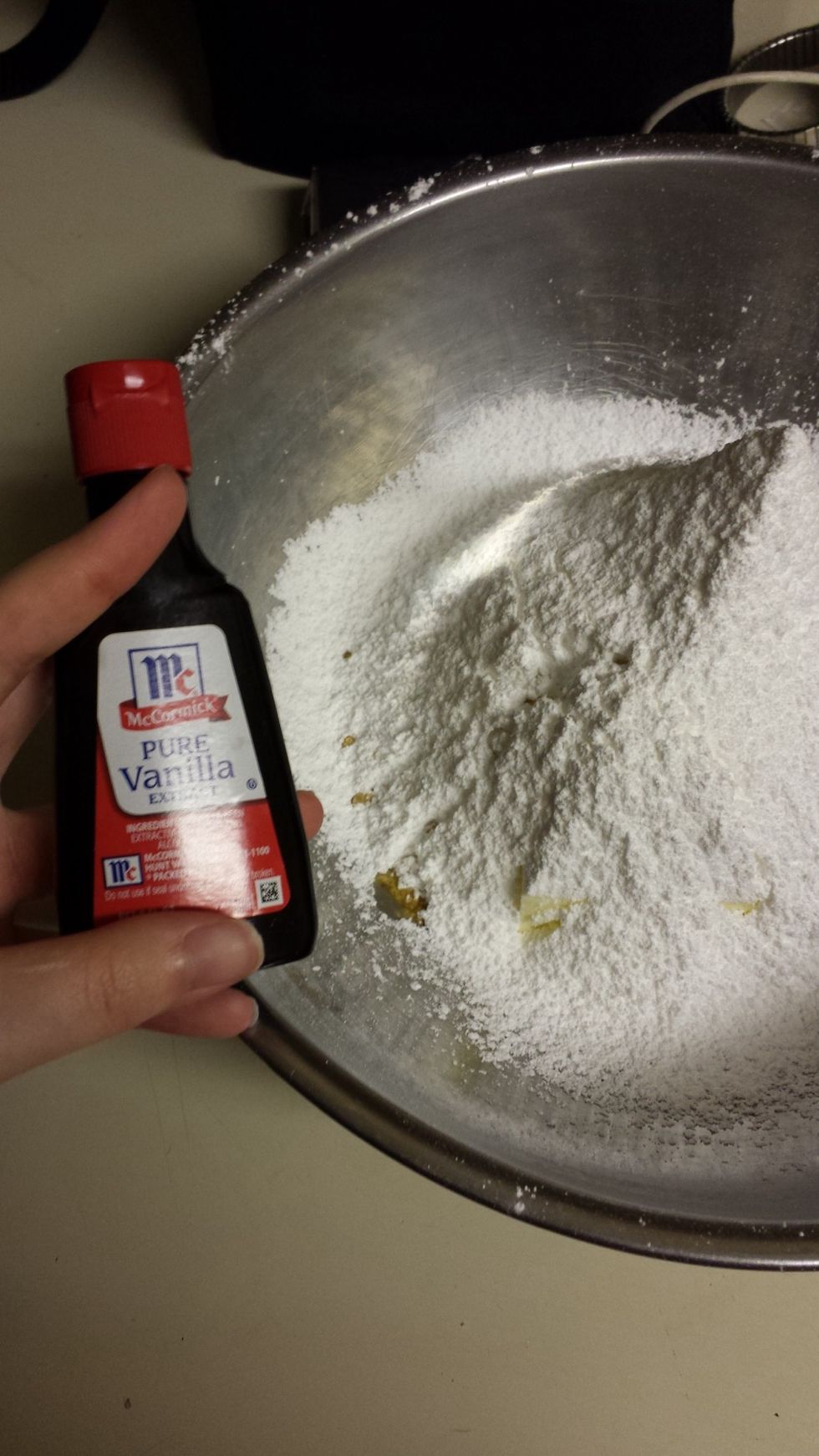 Now add 1/4 teaspoon of pure vanilla extract straight into the bowl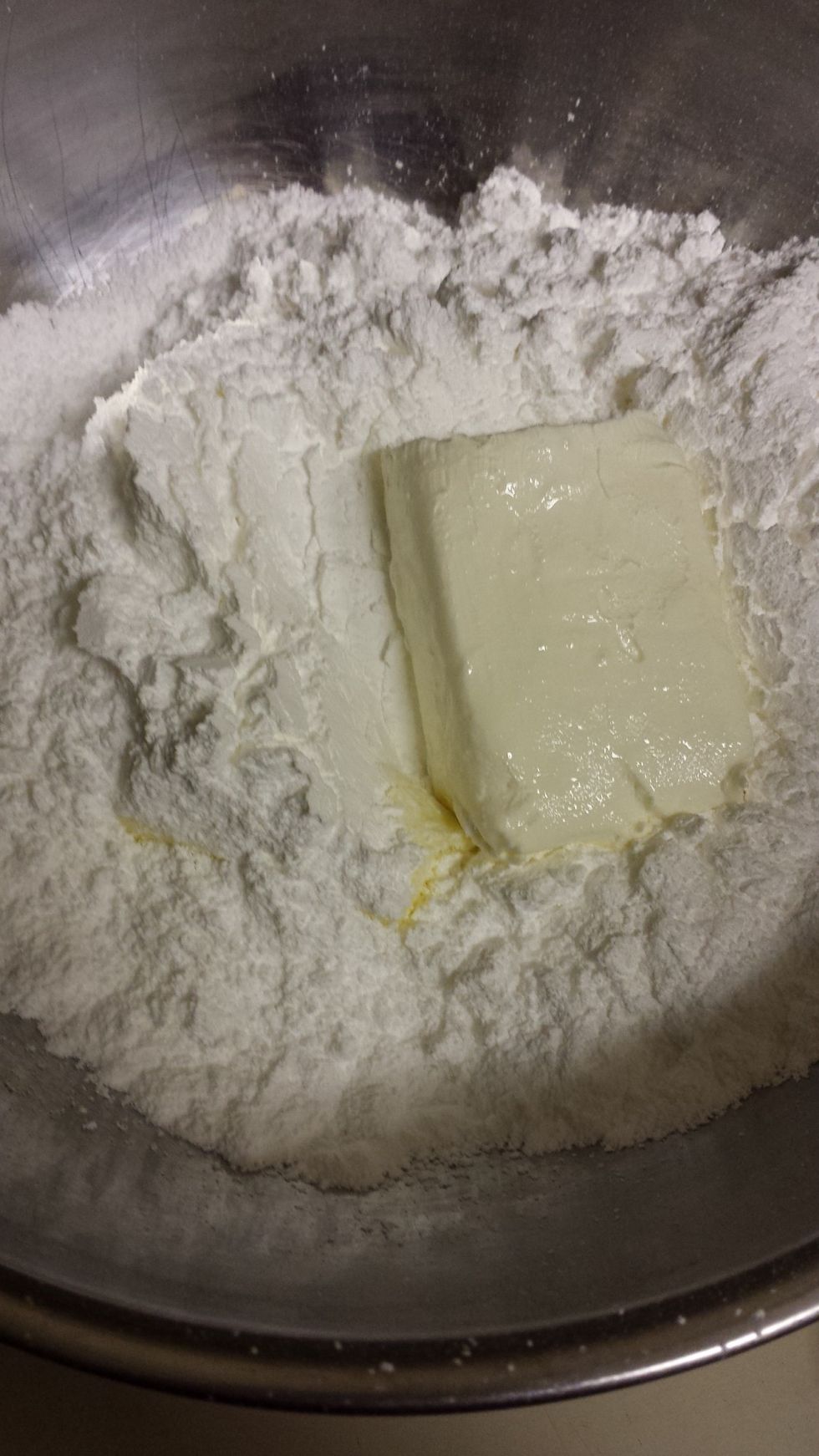 Then drop in your 6 oz of room temperature cream cheese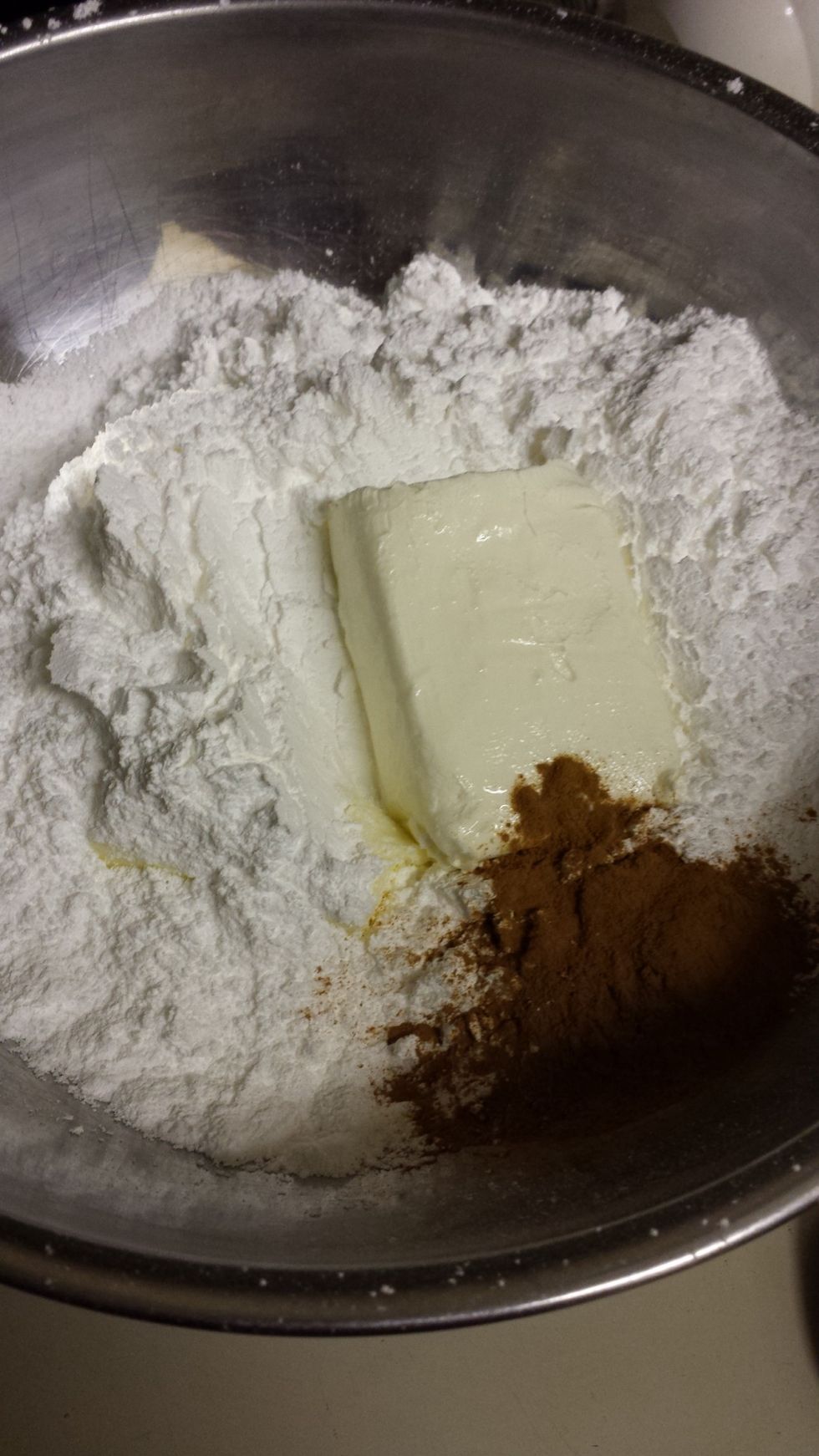 Then, put 2 teaspoons of ground cinnamon in the bowl along with everything else.
Mix it together well. Mix using a electric mixer attached with the paddle attachment.
This is what it looked like after I mix it for awhile.
I then piped the icing onto little gingerbread cupcakes. Topped with more cinnamon for decoration.
I hope you enjoyed this guide as much as I enjoyed making the icing :) I recommend using this icing on either Spice or Carrot Cake or Gingerbread cupcakes.
To give you an idea of what the icing tastes like, the icing tastes exactly like a cinnamon bagel topped with cream cheese. It's really good. 😊 I promise.
4.0Tbsp Unsalted Butter at Room Temperature
4.0c Powdered sugar; sifted
1/4tsp Pure Vanilla extract
6.0oz Cream cheese at Room Temperature
2.0tsp Ground Cinnamon