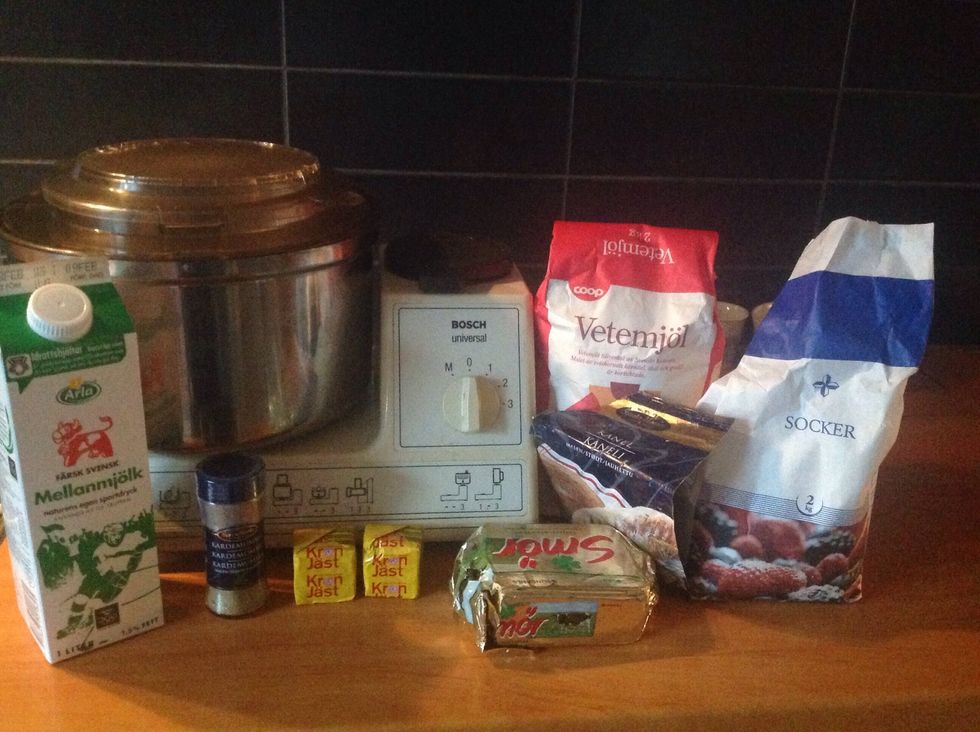 Ta fram alla ingredienser. Take out all the ingredients.
Sätt på ugnen. Put on the oven.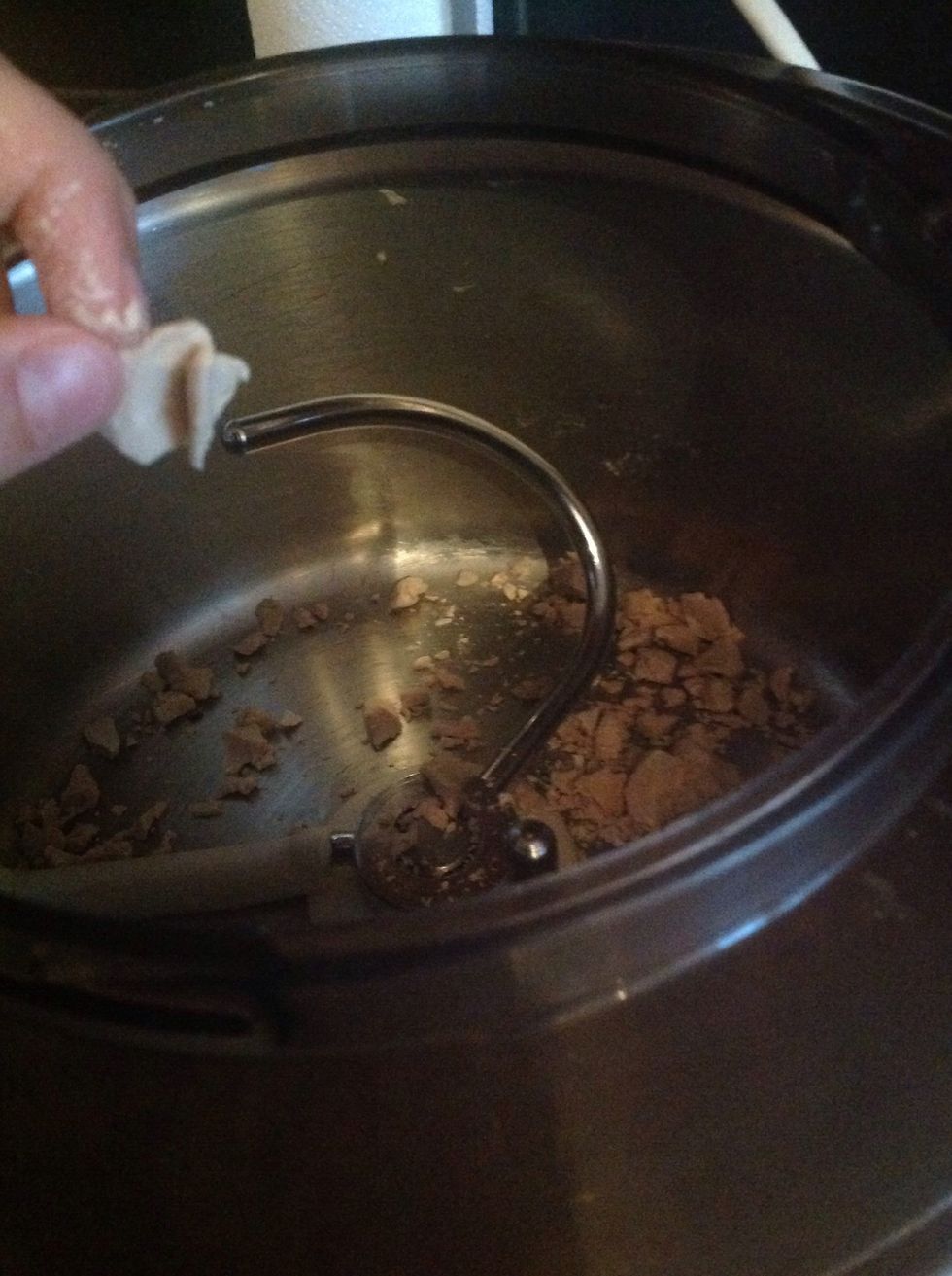 Smula ner jästen i bunken eller maskinen. Crumble the yeast in the bowl or machine.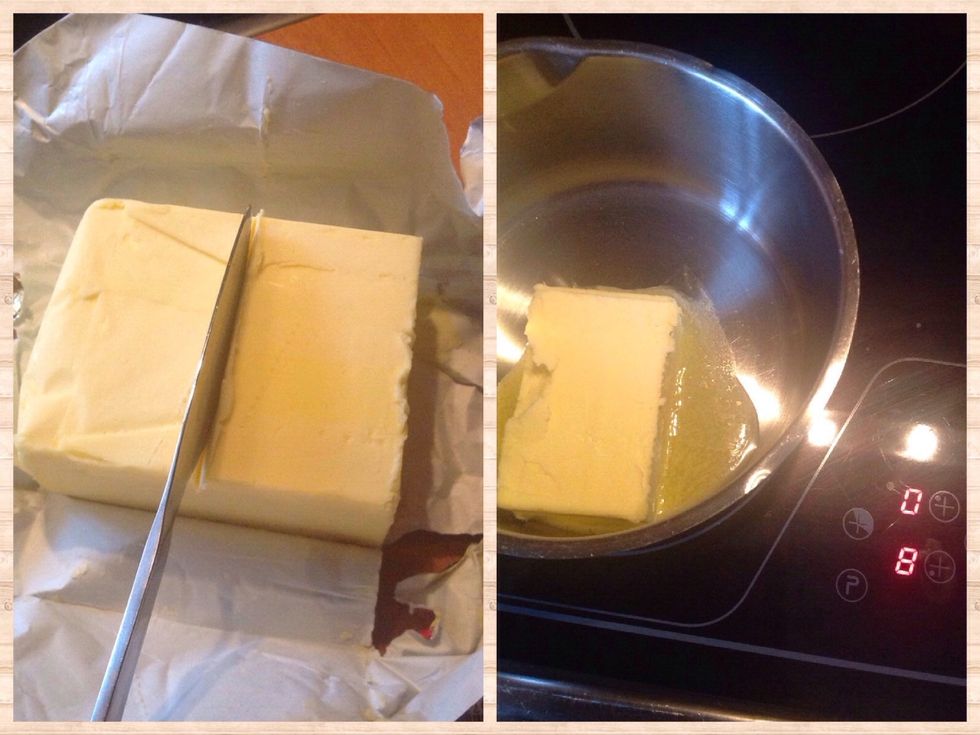 Skär upp smöret och smält det i en kastrull. Cut up the butter and melt it in a pan.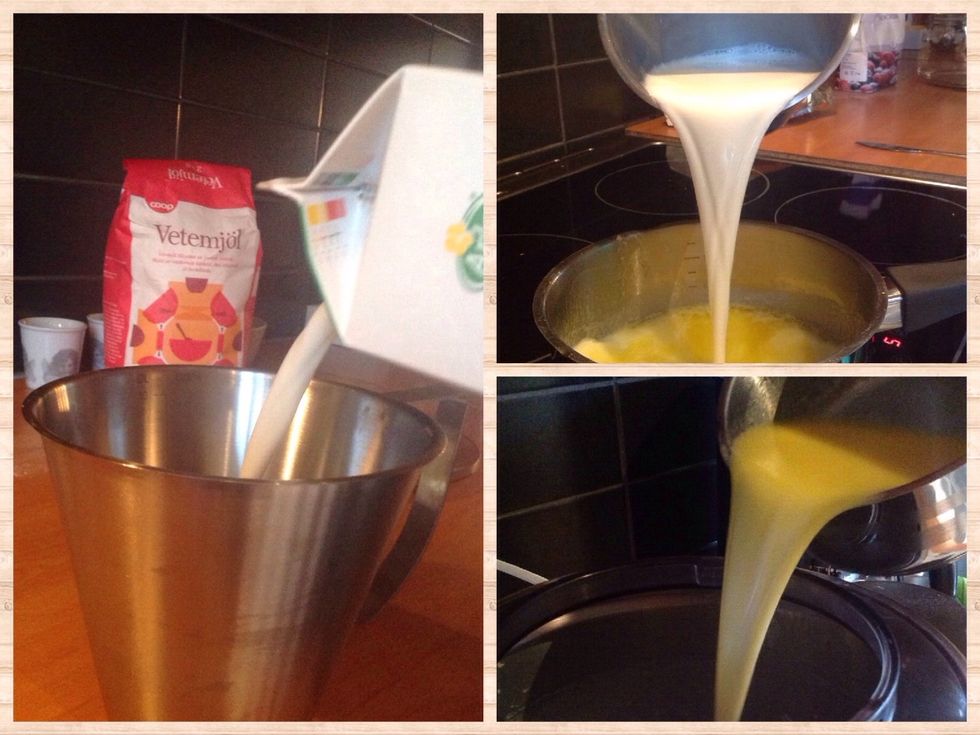 Häll i mjölk i en bunke och häll i det i smöret. Blanda och känn så att det är fingervarmt. Pour the milk into a bowl and pour it into the butter. Mix and feel so that it is 37 degrees.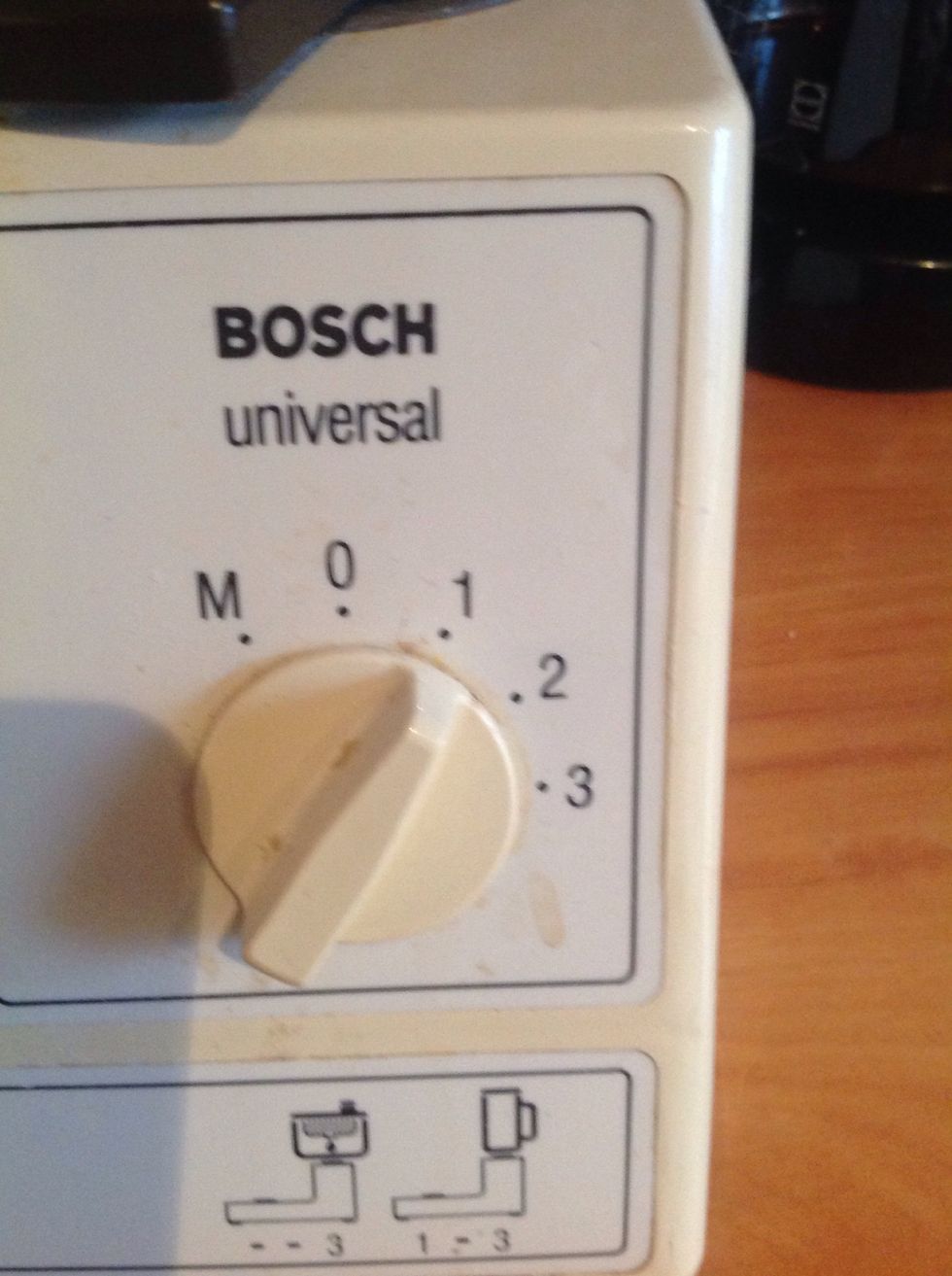 Sätt på maskinen och blanda. Turn the machine on and mix.
Häll i socker i degen. Pour the sugar in the dough.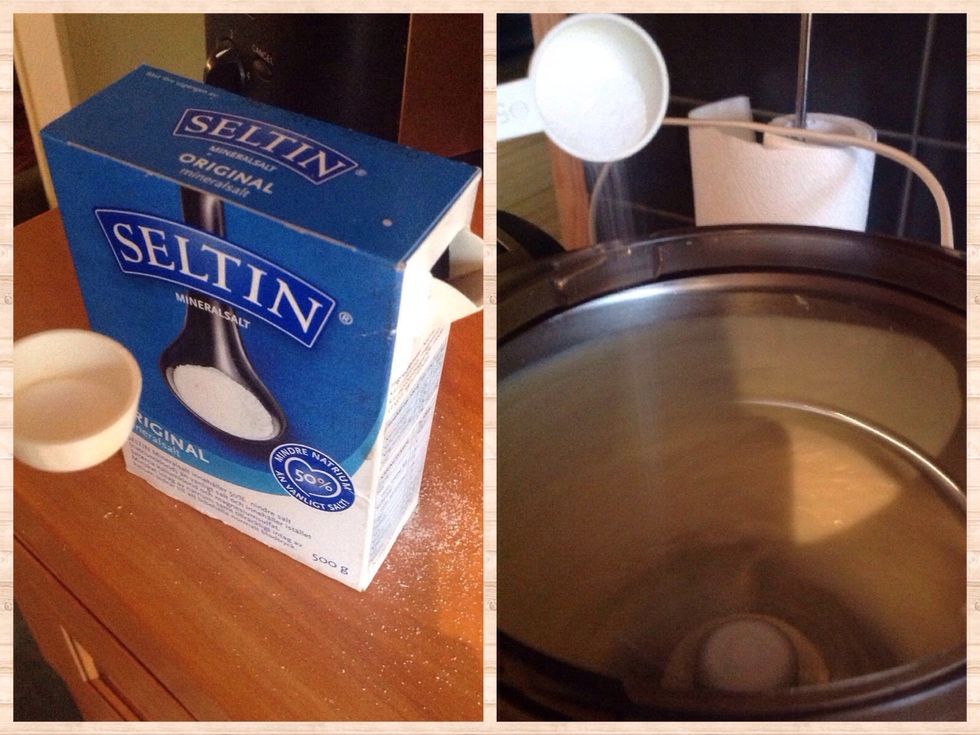 Ta salt och häll i degen medans maskinen är på. Take salt and pour in the dough while the machine is on.
Ta fram äggen och häll i degen. Take out the eggs and pour them in the dough.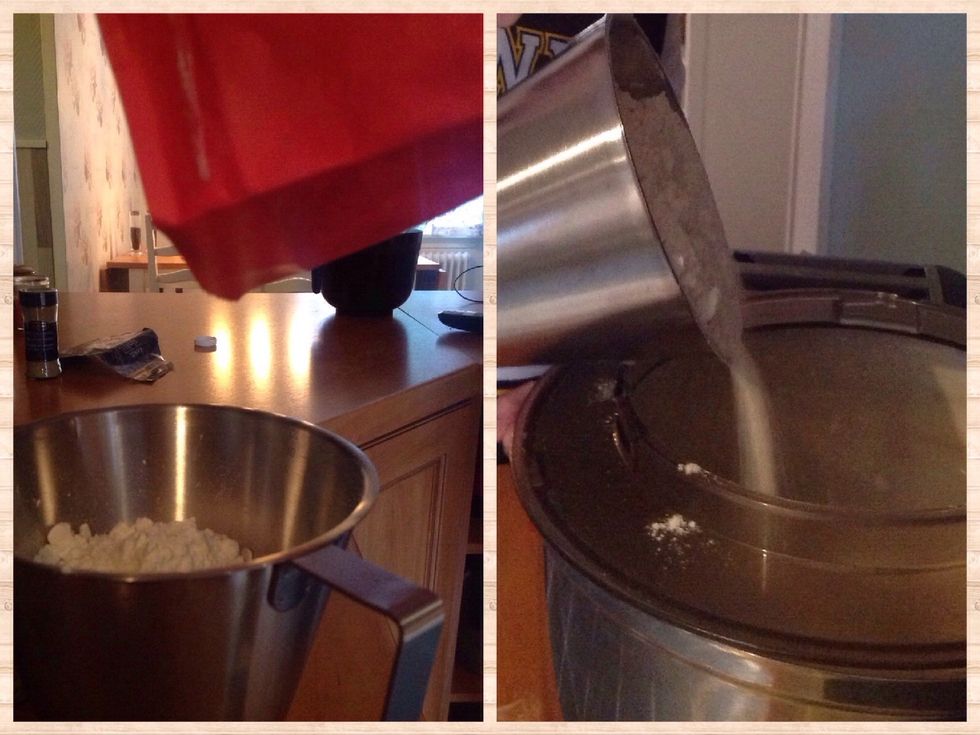 Häll i mjöl tills degen börjar lossna från kanterna. Pour in the flour until the dough starts to come off the edges.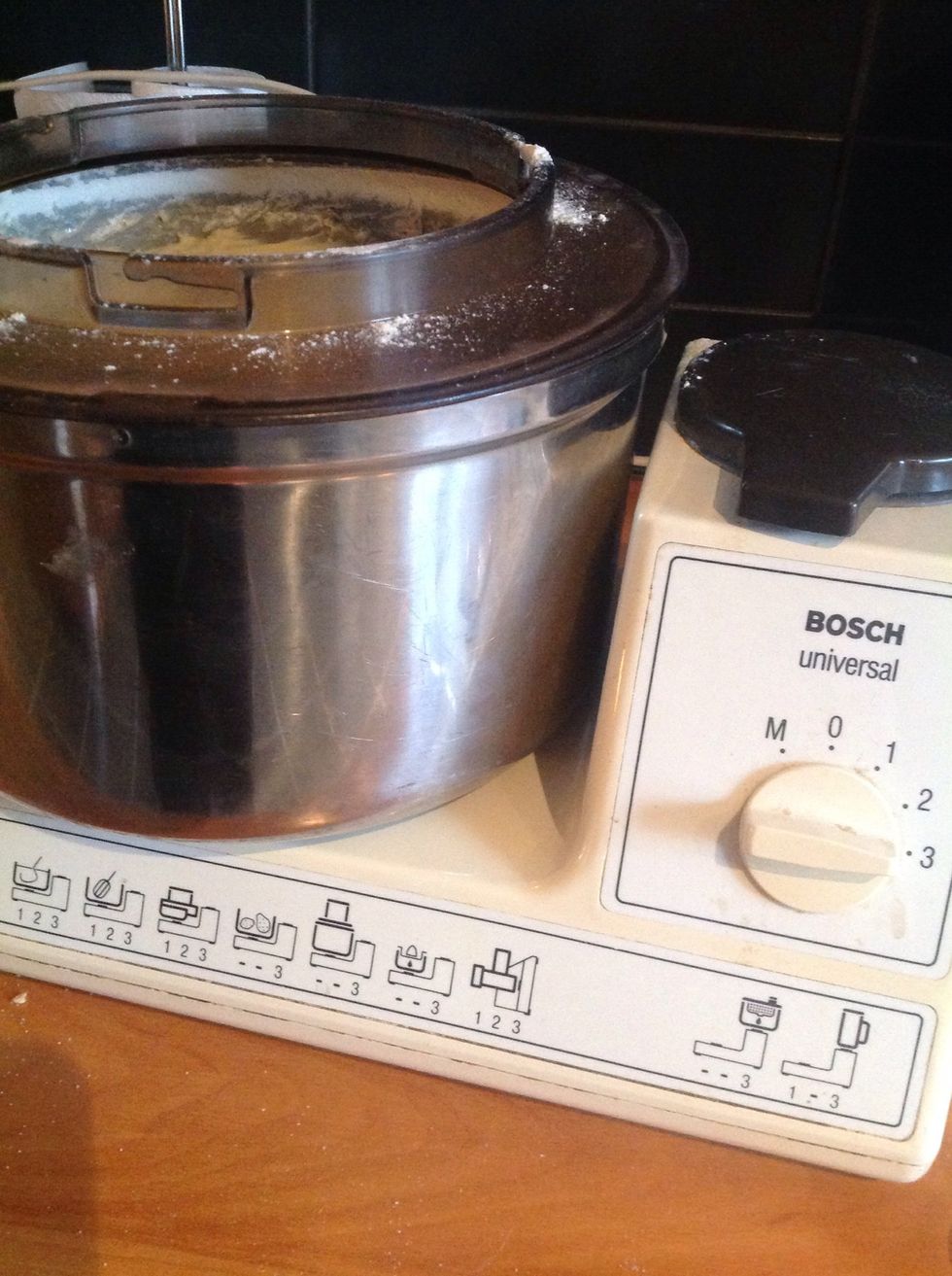 Låt maskinen stå på så att degen blir blandad. Leave the machine turned down so that the dough becomes mixed.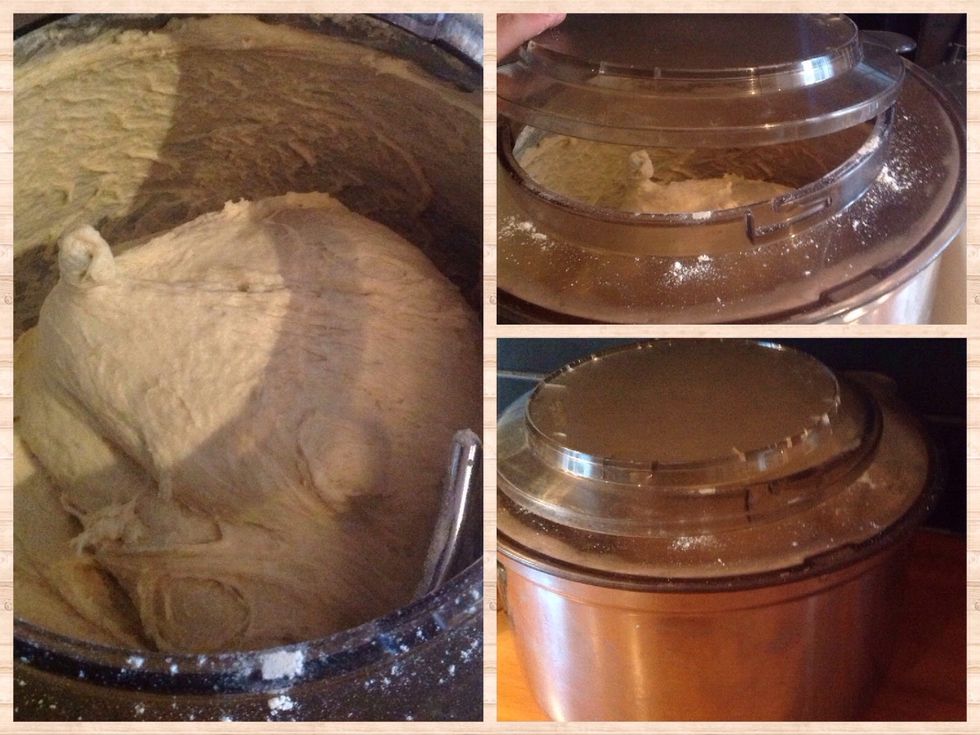 Låt nu degen jäsa. Now let the dough rise.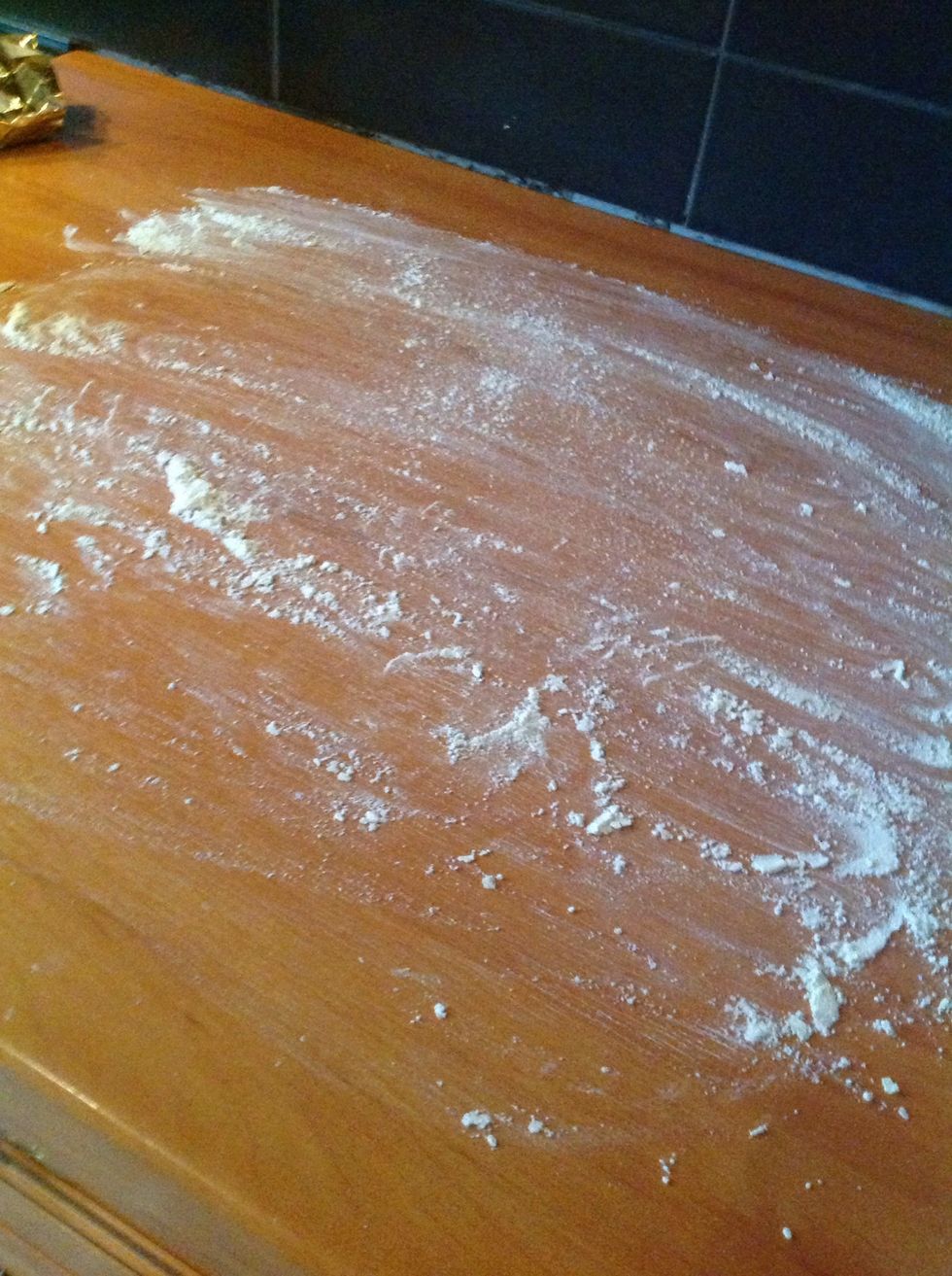 Häll lite mjöl på bordet. Pour some flour on the table.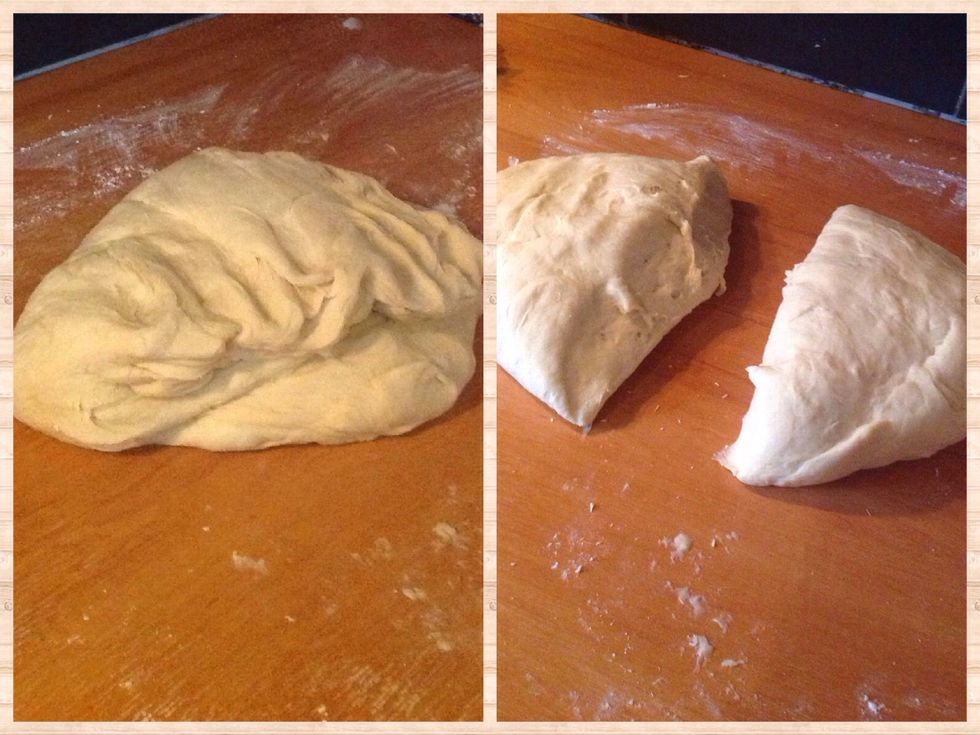 Knåda degen och sedan dela den på mitten. Knead the dough and then divide it in halves.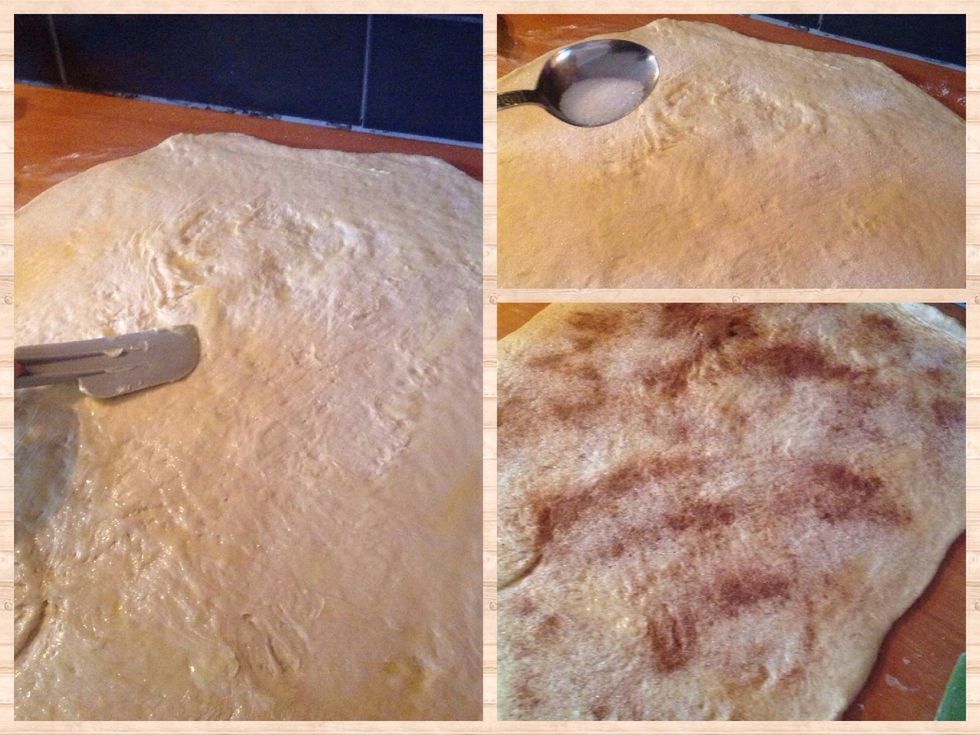 Ta margarin och smöra degen, häll på socker och kanel eller vad du vill ha på. Take margarine and butter up the dough, pour the right amount of sugar and then cinnamon or whatever you want to.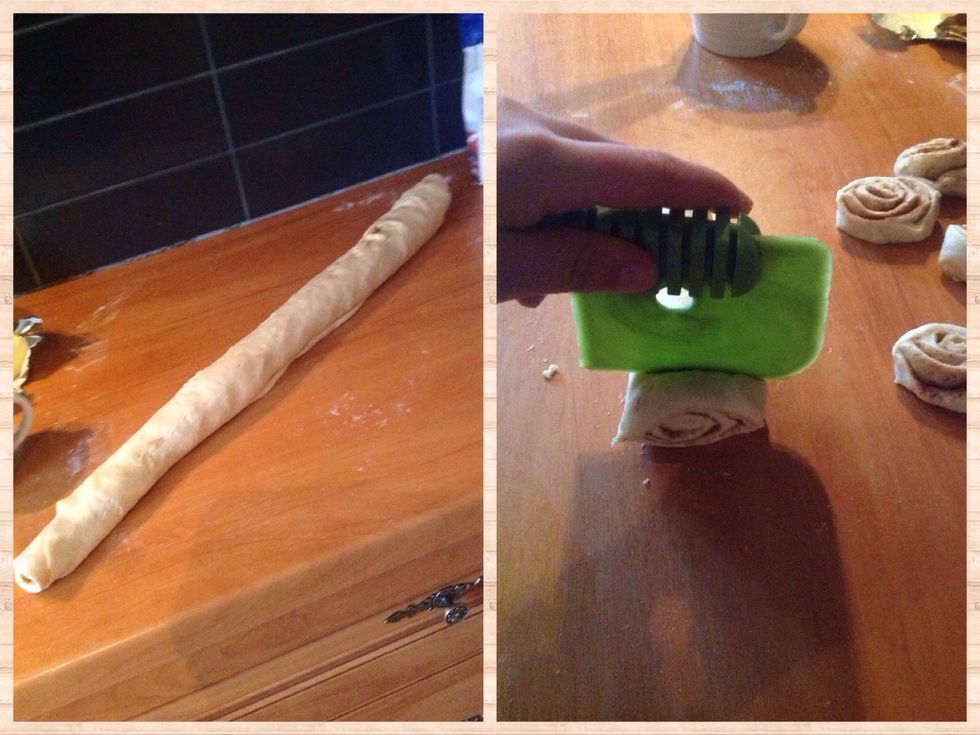 Rulla degen som en lång korv och sedan skär den i lagom stora bitar. Roll the dough like a long sausage and then cut it into bite sized pieces.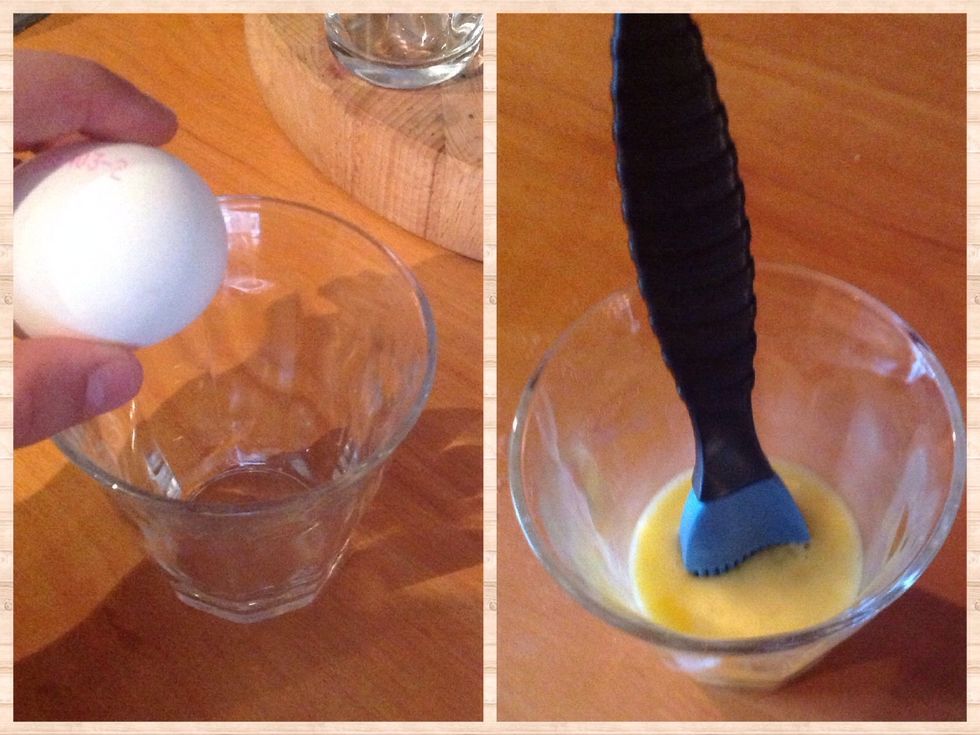 Ta ett ägg och häll i ett glas, använd en pensel. Take an egg and pour into a glass, use a brush.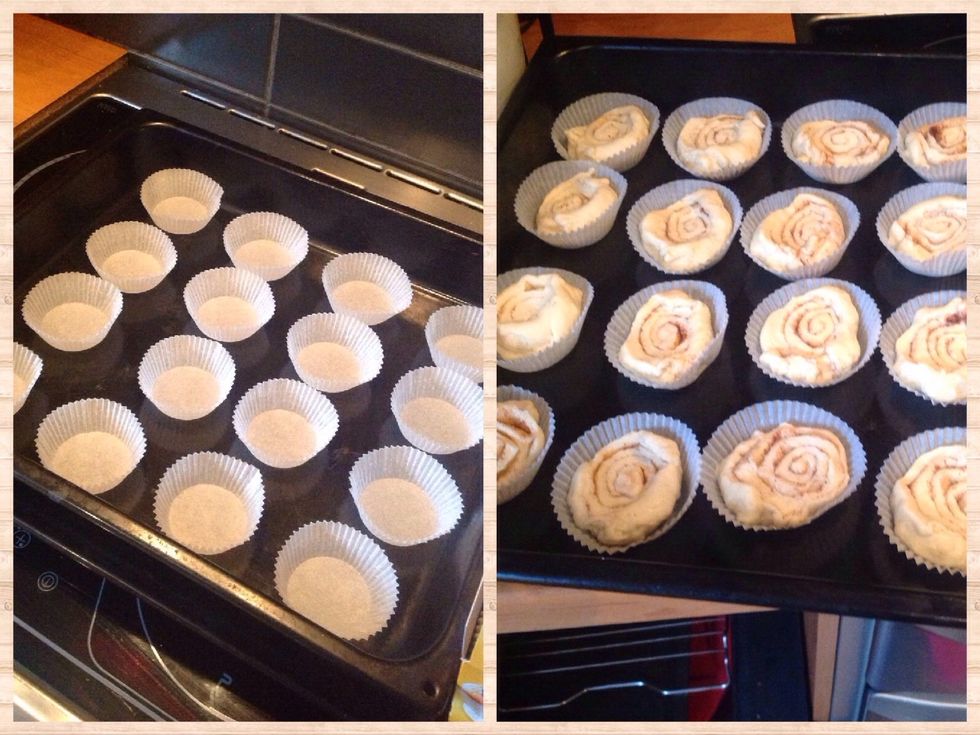 Lägg formar på plåten med lite mellanrum och sedan lägg i dom bitarna du skärt i formarna. Add tins on the plate with a little apart and then put in the bits you have cut in the tins.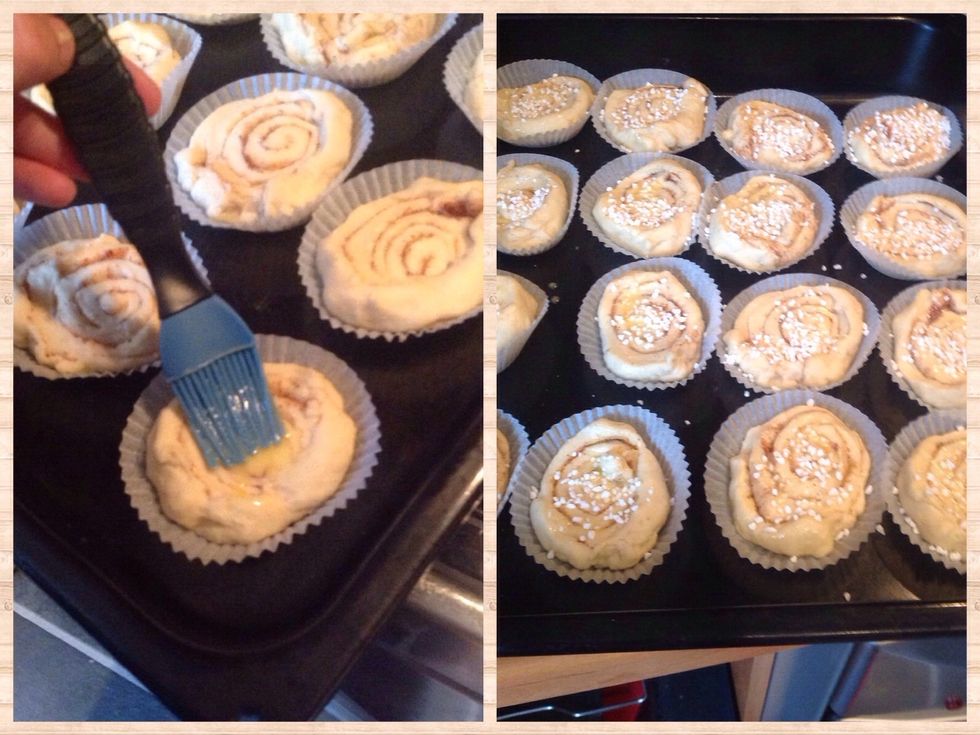 Ta penseln och smöra bullarna, ta sedan pärlsocker och häll lagom mycket på varje bulle.take the brush and butter the buns, then take pearl sugar and pour the right amount of each bun.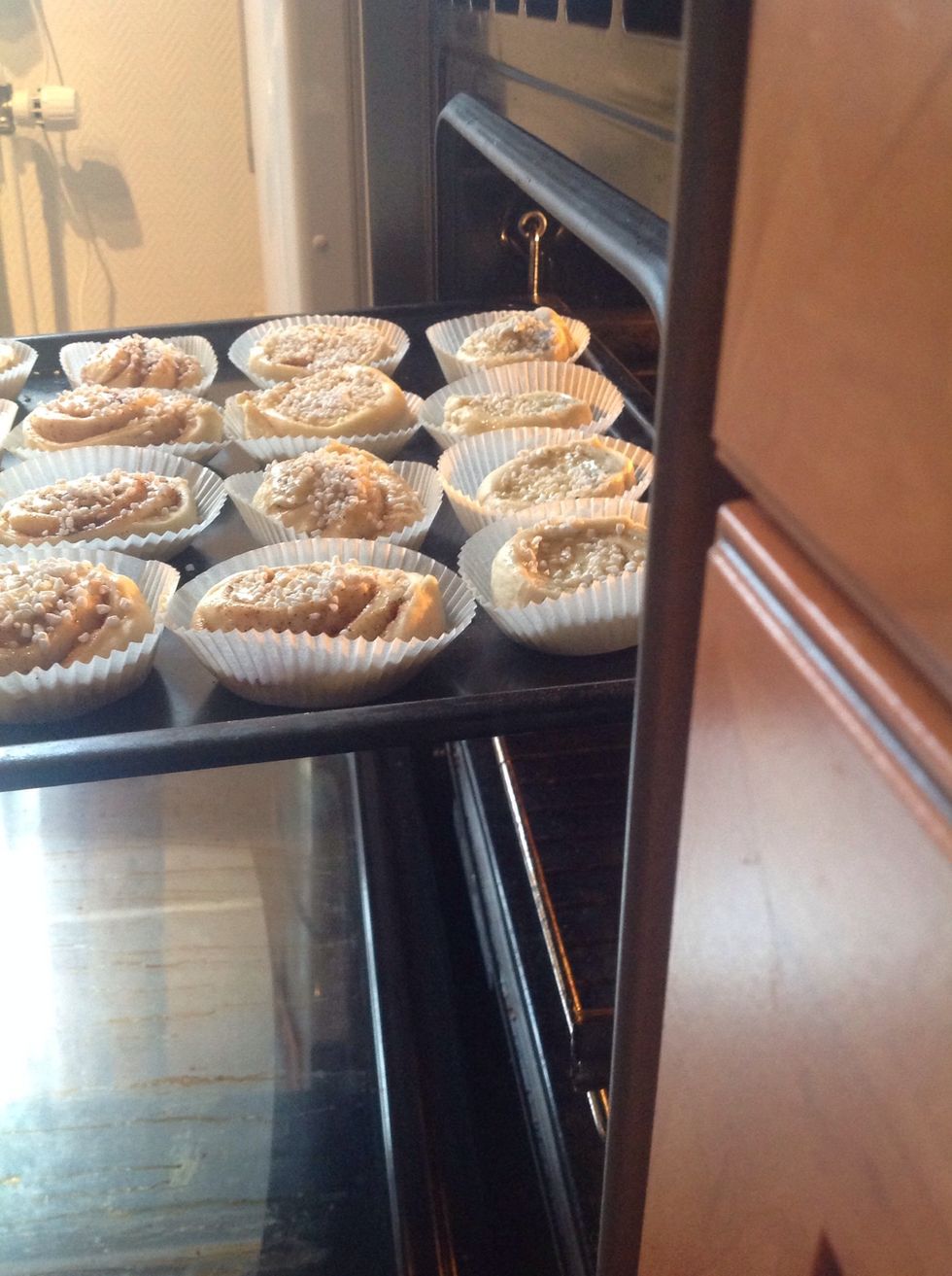 Låt dom jäsa lite innan du stoppar in dom i ugnen. Let them rise a bit before you put them in the oven.
Lägg bullarna på ett galler och ta en kökshandduk och lägg över, Sen är du färdig. Put the buns on a rack and grab a kitchen towel and place over, then you're ready.
5 dl mjölk, milk
150 g smör eller margarin, butter
50 g jäst, yeast
1 ägg, egg
1 dl socker, sugar
1/2 tsk salt, salt
15 dl vetemjöl, flour