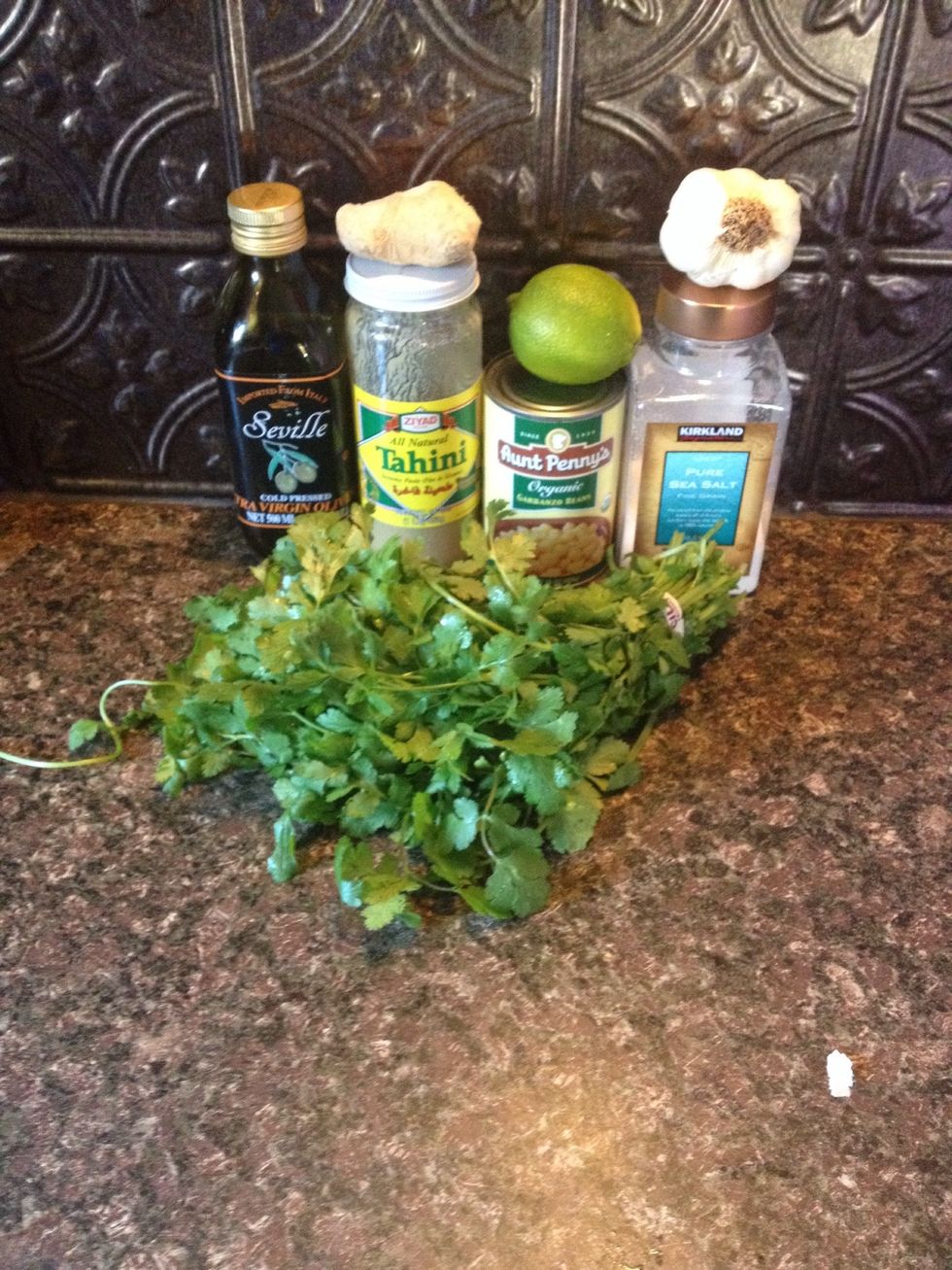 These are the ingredients you will use. Make sure to see the ingredients under supplies at the top!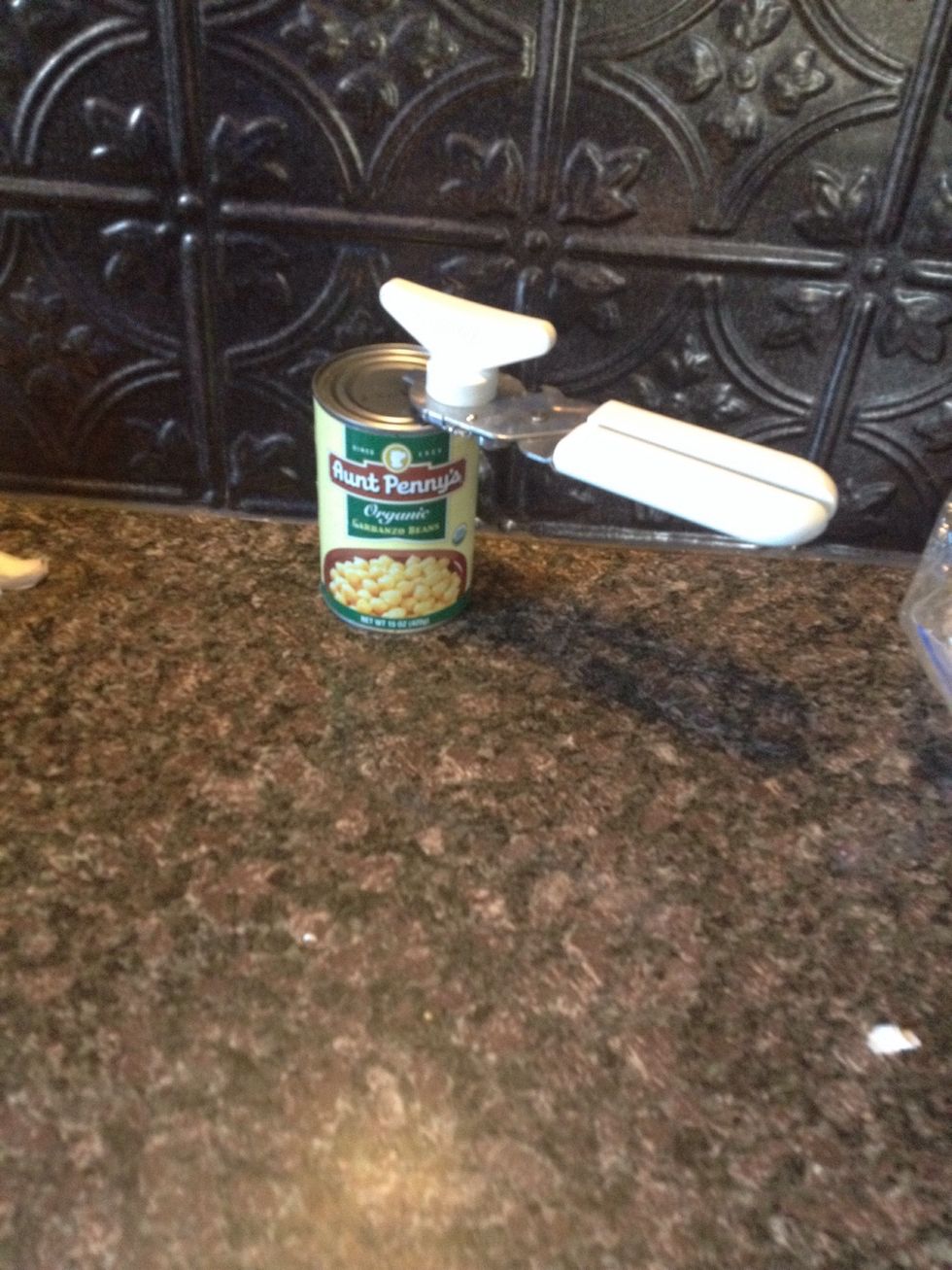 First- open your can of chick peas
Next, drain the water from the chickpeas. You can save 1/8 cup of this and substitute it as your water.
Take the skin off of all of the chick peas, this is a very time consuming task. A few extra hands are good here :)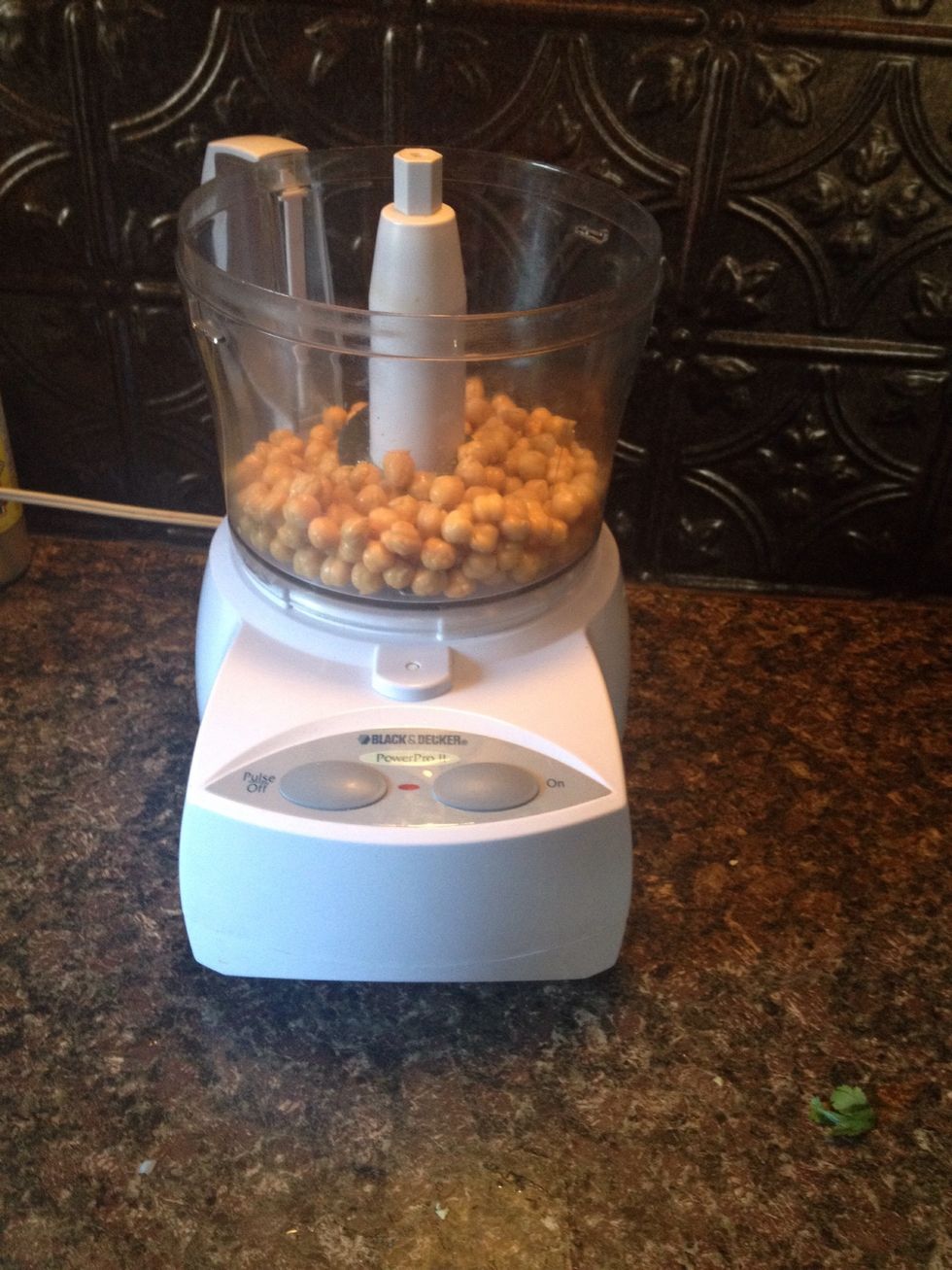 Then put the skinned chickpeas into your food processor and start it. They will need to stay in here about 30 seconds, or until they look like a fine grain
This is what it should look like!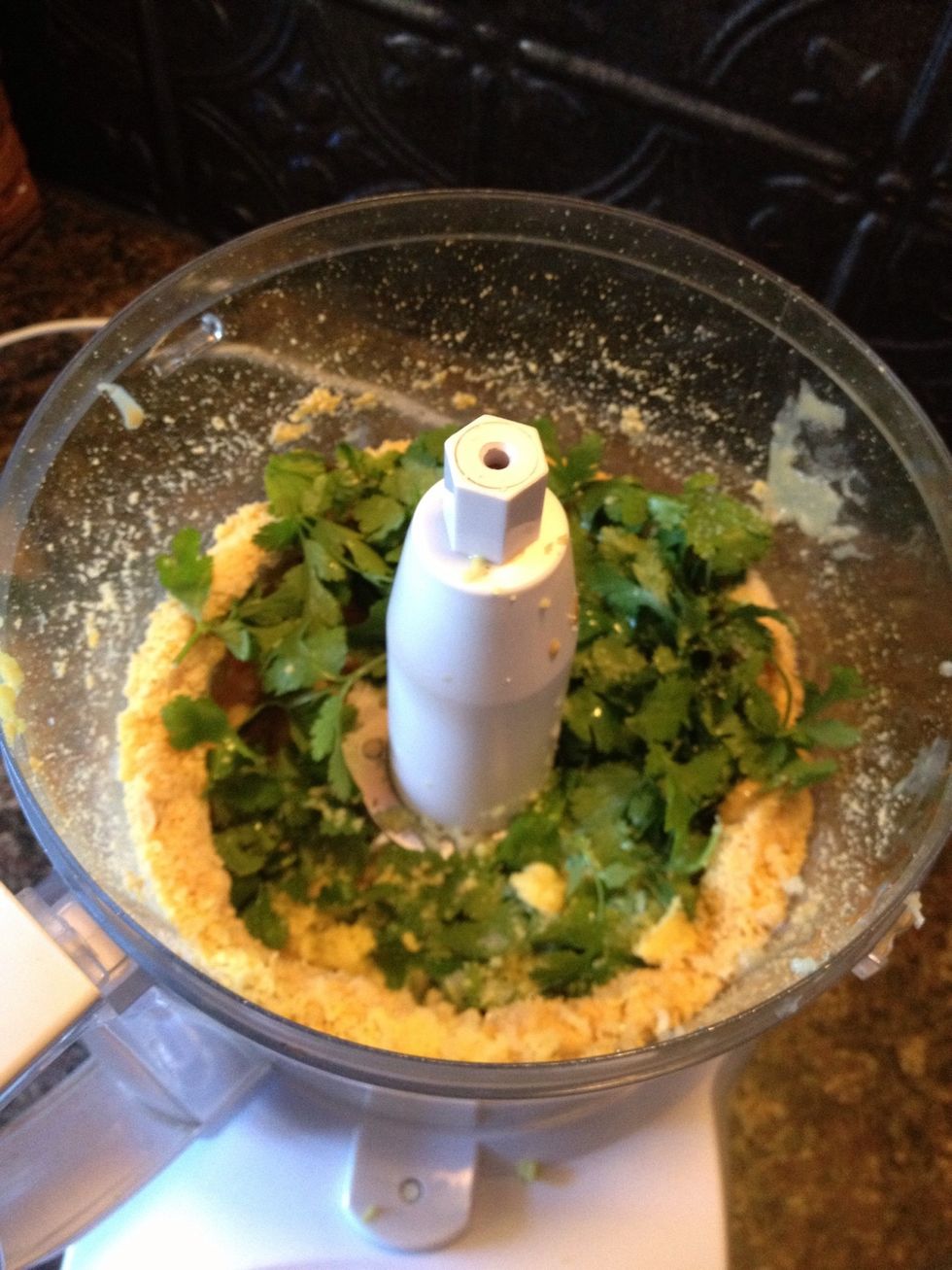 Next you need to add the following ingredients: cilantro, sea salt, lime/lemon juice, tahini, ginger and the minced garlic
Blend for 1-2 minutes adding in your olive oil and water or water from the chick peas. Do not add all at once.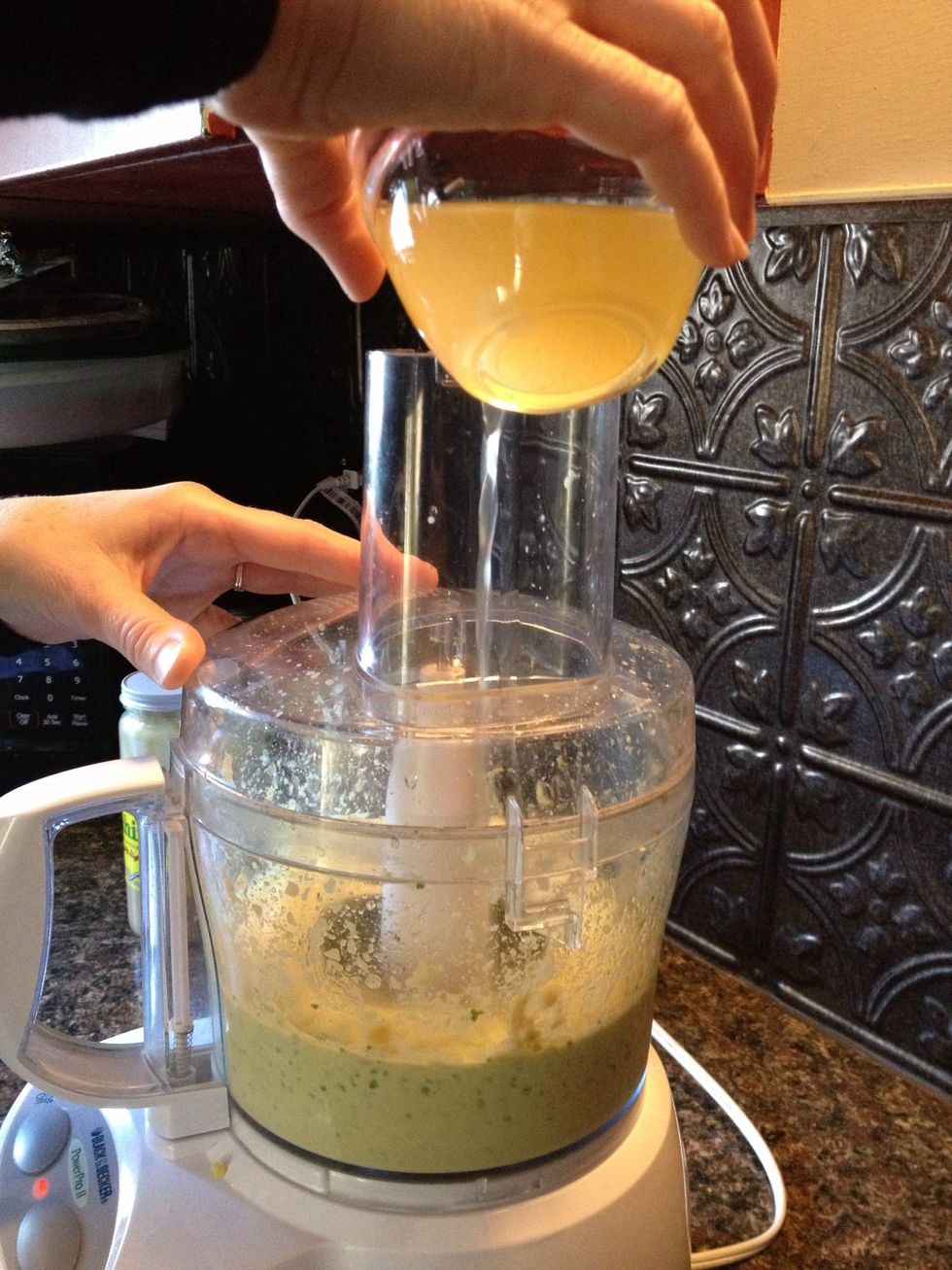 If you feel it looks to thick, add some more water or water from the chickpeas
This is what your final product should look like!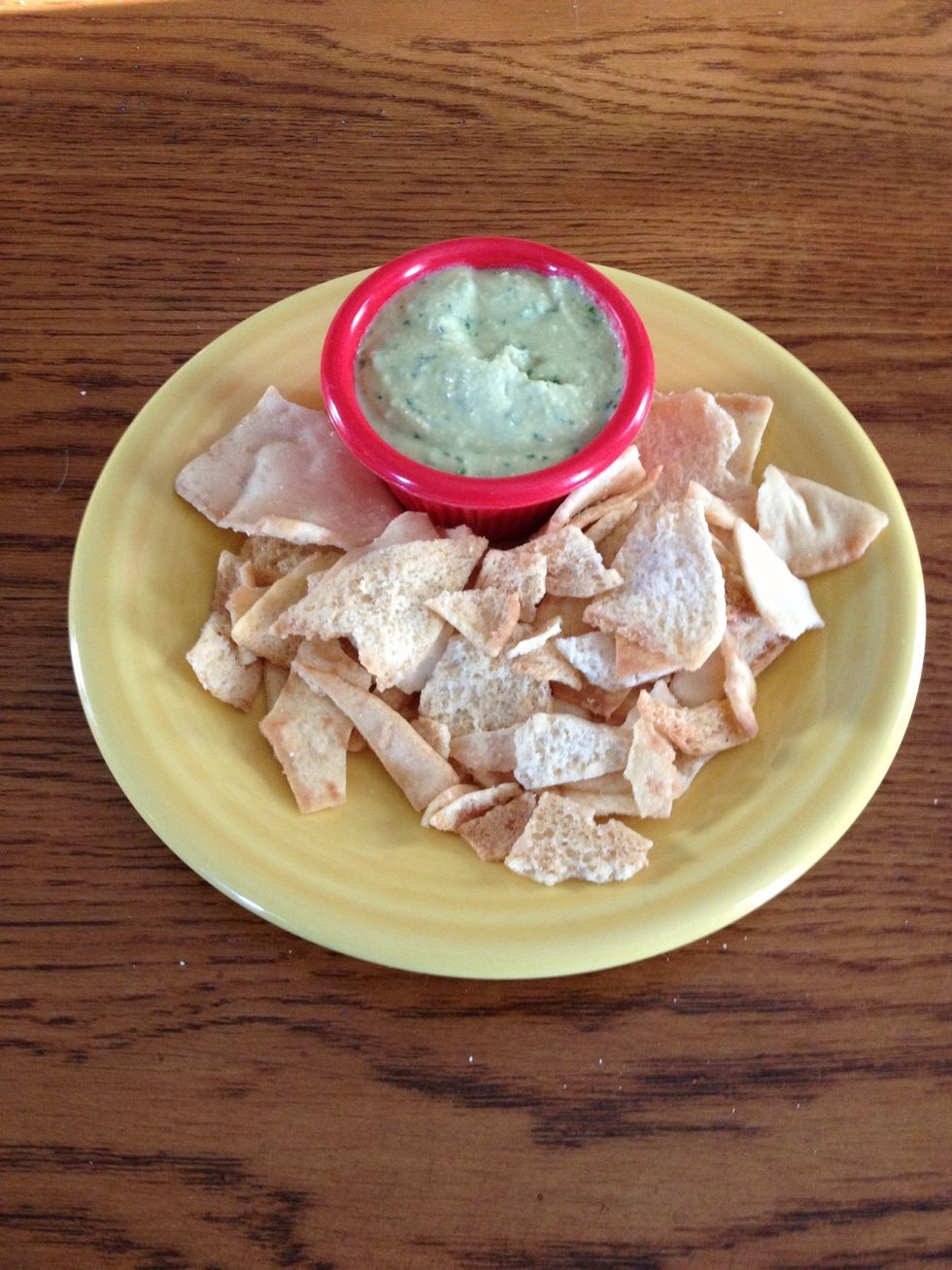 Serve and enjoy. This is just a little bit in a bowl, it makes more than this! Serve with pita chips or vegetables and keep refrigerated up to 10 days. Enjoy your tasty yet health snack!
1.0 15 oz. can of chick peas
1.0Tbsp Tahini
1.0Tbsp Minced garlic
1.0Tbsp Fresh ginger (grated)
1/4c Cilantro
1/2 of a lemon or lime- juiced
1/4c Olive oil
1/8c Water or liquid that's with the chick peas